7 Reasons to Live in Toronto
Whether you're looking for somewhere affordable or want an exciting city life full of new experiences, Toronto has both (and more) in store for everyone!
Wondering if Toronto is the place you should call home? Read on to learn more about this city.
Is Toronto a good place to live in?
Toronto is generally a good place to live in. It is one of the top cities in North America, best known for its robust economy and thriving arts scene.
It also has an incredibly diverse population, with people from all over the world living here. In addition, the city has many recreational opportunities, such as parks, beaches and sports facilities.
Living here means having access not only to all kinds of opportunities but also being able to enjoy them easily.
Here are seven reasons why Toronto is a good place to live in.
1. You can live comfortably on a generally good income.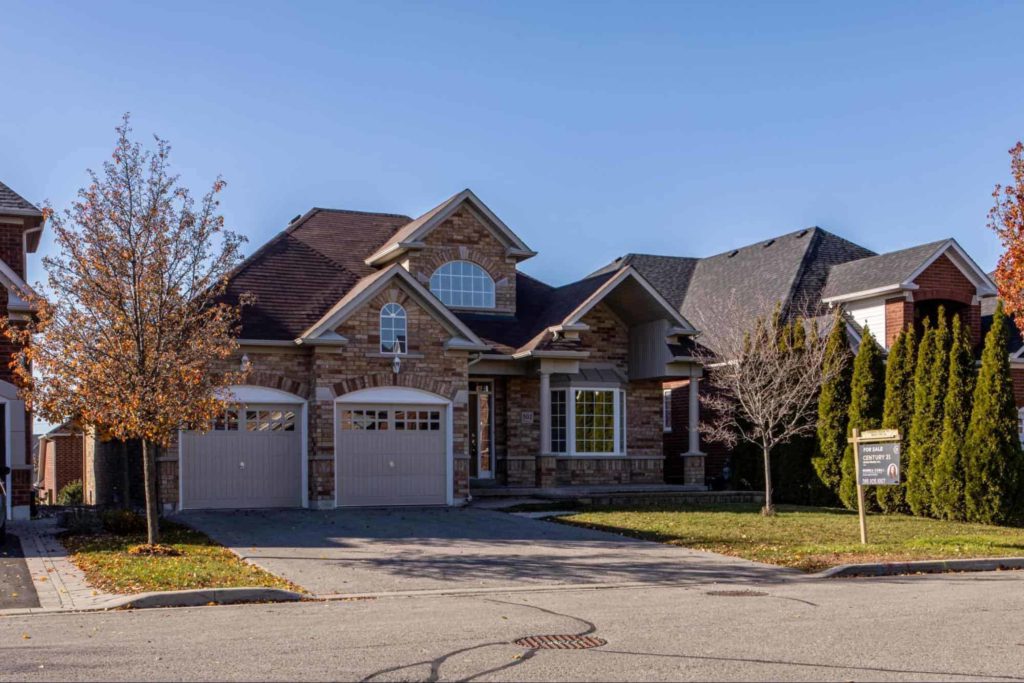 The table below shows the average cost of living in Toronto for a single person vs a family in 2022:
| Expense | 1 person | 1 family |
| --- | --- | --- |
| Food | $526 | $1,373 |
| Rent | $1,187 | $2,405 |
| Transportation | $258 | $656 |
| Utilities | $86.70 | $133 |
| Internet | $55.70 | |
| Gas/Liter | $1.44 | |
Data from livingcost.org
While the cost of living in Toronto is reasonably higher than any other city in Canada, this is offset by a relatively high income bracket.
In fact, the average annual salary for a Canadian citizen working in Toronto is $47,000 (the highest among all major cities).
Toronto is a very expensive city to live in with property taxes you have to pay, but it's also a tax-free city for incomes below the threshold.
2. There are plenty of job opportunities for anyone and everyone.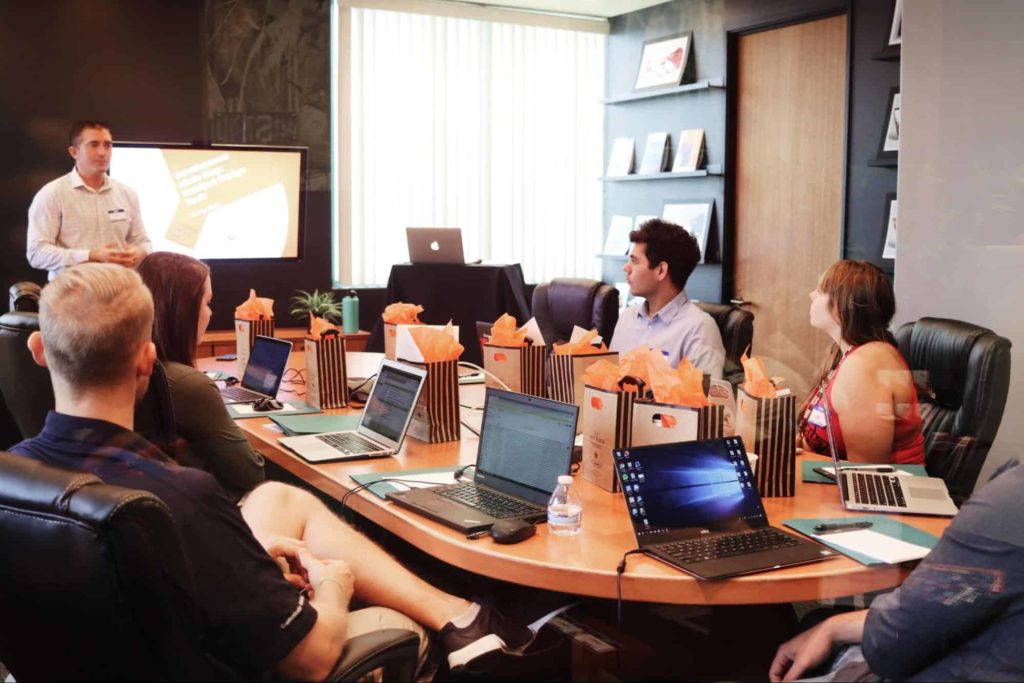 Another great thing about living in Toronto is that there are plenty of job opportunities with great earning potential.
Whether you're looking for an entry-level position or a role that requires more experience, there's something for everyone at different levels in their career path.
Average Annual Salaries in Toronto
Here's a quick guide to the average annual salary in Toronto for different job positions.
| Positions | Average Annual Salary |
| --- | --- |
| Driver | $41,921 |
| Supervisor | $40,953 |
| Administrative Assistant | $42,900 |
| Store Manager | $48,750 |
| COO | $129,625 |
| Consultant | $66,835 |
| Project Manager | $85,935 |
| Coordinator | $52,623 |
| Instructor | $48,704 |
| Truck Driver | $47,049 |
Data from talent.com
Most In-Demand Jobs
Toronto is a bustling city with many opportunities for employment. The following are the top jobs that are in demand according to www.immigration.ca:
Nurses
Physicians
Delivery truck drivers
Heavy equipment operators
Software Developer
Sales Manager
Cloud Architect
Construction trades
Machining tool operators
Cooks
Openness to Immigrants
According to Statistics Canada, the percentage of foreign-born labourers in Toronto rose from 18.5% to 21.2% from 1991 to 2006. This means that as the years add up, more and more foreign-born individuals or immigrants joined Toronto's labour force.
And by 2031, it's projected that one in every three people in the labour force will be foreign-born – or 33% of the overall working population.
3. It provides top-notch healthcare.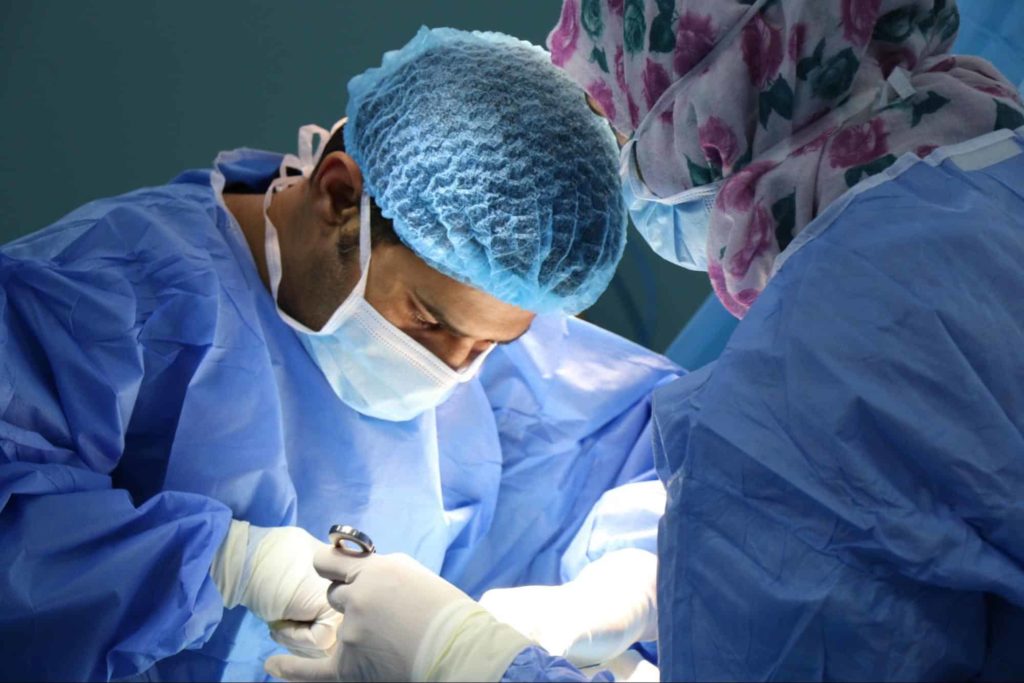 Toronto is known for its world-class healthcare services. The city has one of the best hospital systems in Canada and one of the best hospitals in North America.
In addition to this, the city also has several medical centres that offer top-of-the-line diagnostic testing and treatment for various medical conditions such as cancer, heart ailments, and diabetes among others.:
Excellent Hospital Facilities
Most hospitals in Toronto boast world-class facilities, which makes it easier for people to get treatment for their diseases.
Here are a few of these notable healthcare institutions:
Toronto General Hospital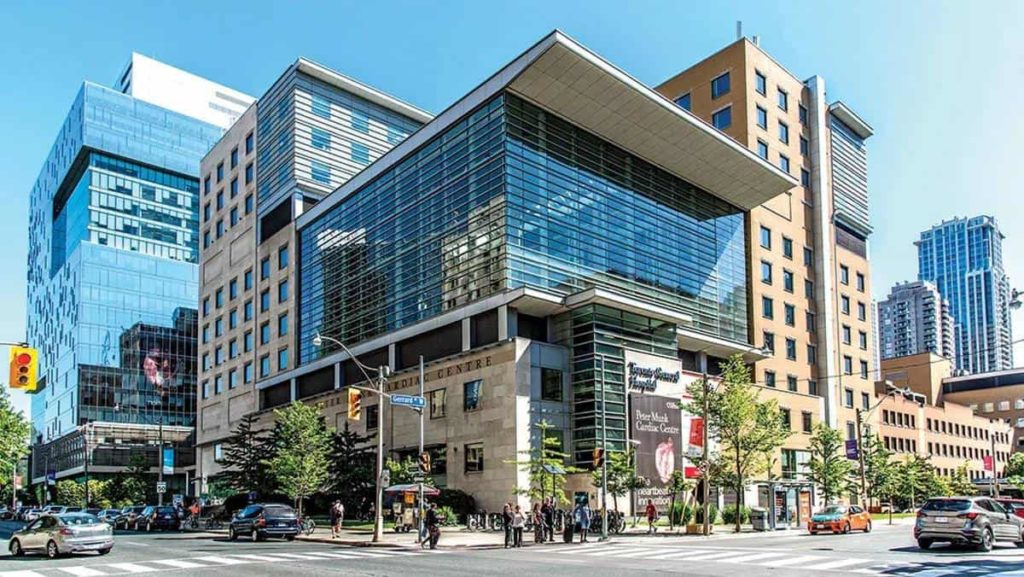 Toronto General Hospital (TGH) is the leading hospital for cardiac care and organ transplant in Toronto. Infact, It was ranked as the 4th best hospital in the entire world.
TGH is renowned for performing the first successful single- and double-lung transplants as well as for being the first hospital to start the therapeutic use of insulin.
Sunnybrook Health Sciences Center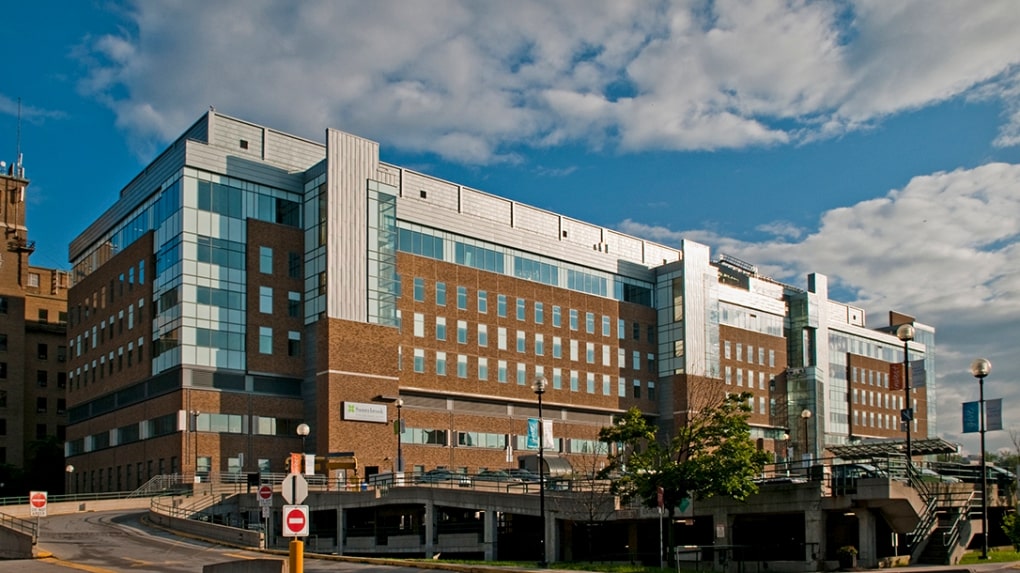 Sunnybrook Hospital ​​is one of two trauma centers in Toronto and the biggest trauma center in all of Canada. It is home to Canada's largest veterans facility, which provides care for World War II and Korean War veterans.
Additionally, the University of Toronto has a complete teaching affiliation with Sunnybrook Hospital. In 2015, Sunnybrook conducted the first non-invasive blood-brain barrier procedure in the history of Toronto.
Mount Sinai Hospital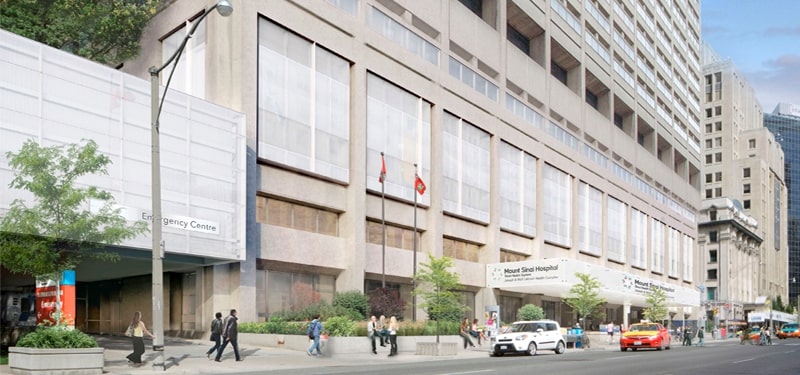 Mount Sinai Hospital is recognised for its obstetric medicine and high-risk pregnancy departments performing more than 1600 high-risk deliveries every year.
Additionally, it gained a reputation for expertise in genetic research and other areas including general psychiatry, critical care, cardiology, surgical oncology, gastrointestinal illnesses, diabetes, and women's and infants' health.
Free Public Health Services
Toronto offers free public health services, including emergency and primary care, to residents.
It also has a network of community health centres that offer a variety of services. These include dental care, mental health and addiction counseling, medical testing and treatment for HIV/AIDS and sexually transmitted diseases.
High-Calibre Physicians and Healthcare Workers
Toronto is known for its high-quality physicians and healthcare workers. Physicians are trained by the best medical schools in Canada, and they are fully licenced when they graduate.
As a result, many people who live in Toronto have access to the best medical care available.
Excellent Health Insurance Services
Toronto is one of the best cities to live in when it comes to health insurance. The city has a wide range of options for anyone looking to purchase a policy from an insurance company.
Popular Health Insurance Companies in Toronto
Insurance provider
Offerings
Health Plus Insurance
Health insurance coverage

Dental health insurance

Emergency out-of-Canada health coverage

RBC Insurance
Health insurance

Critical illness, disability and hospital Insurance

Manulife
Health insurance

Critical illness and disability insurance

Generic prescription drugs

Dental and vision coverage

Travel insurance

Survivor benefit

Sun Life financial
Prescription drugs and preventive dental care

60% reimbursement

Basic health insurance coverage

Ambulance

GMS Health
Accidental dental coverage

Emergency transportation

Prescription drugs

Travel medical coverage
4. It offers world-class education.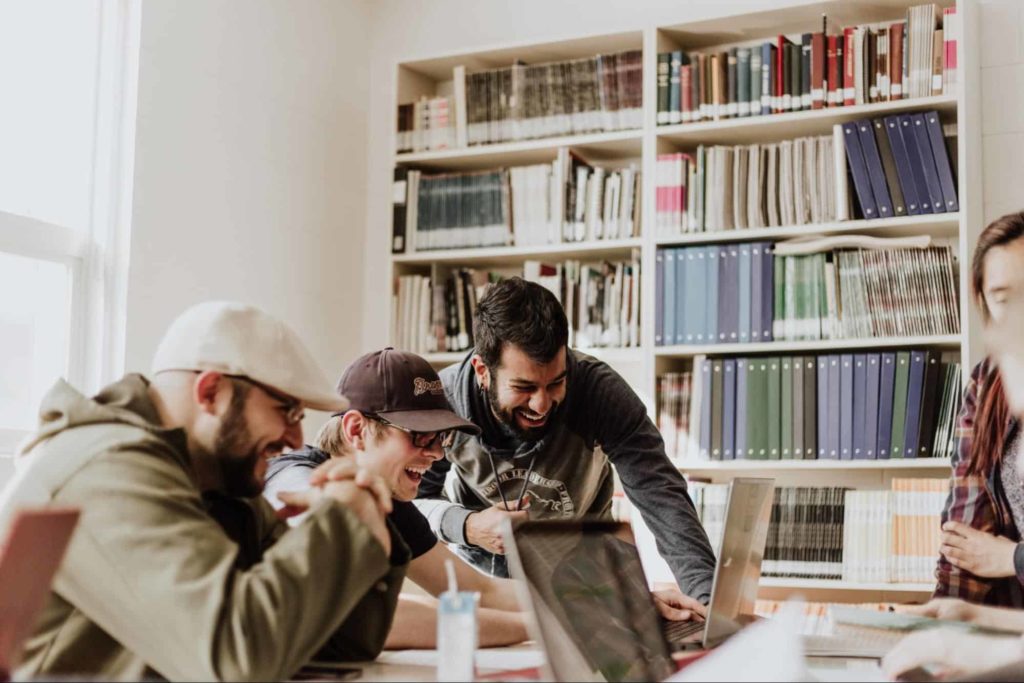 Toronto's education is internationally-recognised. The University of Toronto, for one, was named Top University in Canada and ranked 18th in the World University Rankings 2023 by The Times Higher Education.
Education in Toronto is also very affordable, with many schools offering free tuition for many programmes.
Top Toronto Universities and Fields of Expertise
| Institution | Programmes Best Known For |
| --- | --- |
| University of Toronto | Machine Intelligence, Forensic Science, Management Co-Op |
| Toronto Metropolitan University | Public Health, Accounting & Finance, Professional Music |
| York University | Earth & Atmospheric Science, Indigenous Studies, French as a Second Language |
| Humber College | Applied Research and Entrepreneurship |
| Seneca College | Early Childhood Education, Accounting and Finance, Police Foundations, Liberal Arts, and Social Service Worker |
Universities in Toronto are also very friendly to international students. There are many institutions in the city with a wide range of courses and programmes available, as well as scholarships.
English is the main language used at all levels of education in the city, so it's no surprise that many international students choose to study here.
5. It's a relatively safe city to reside in.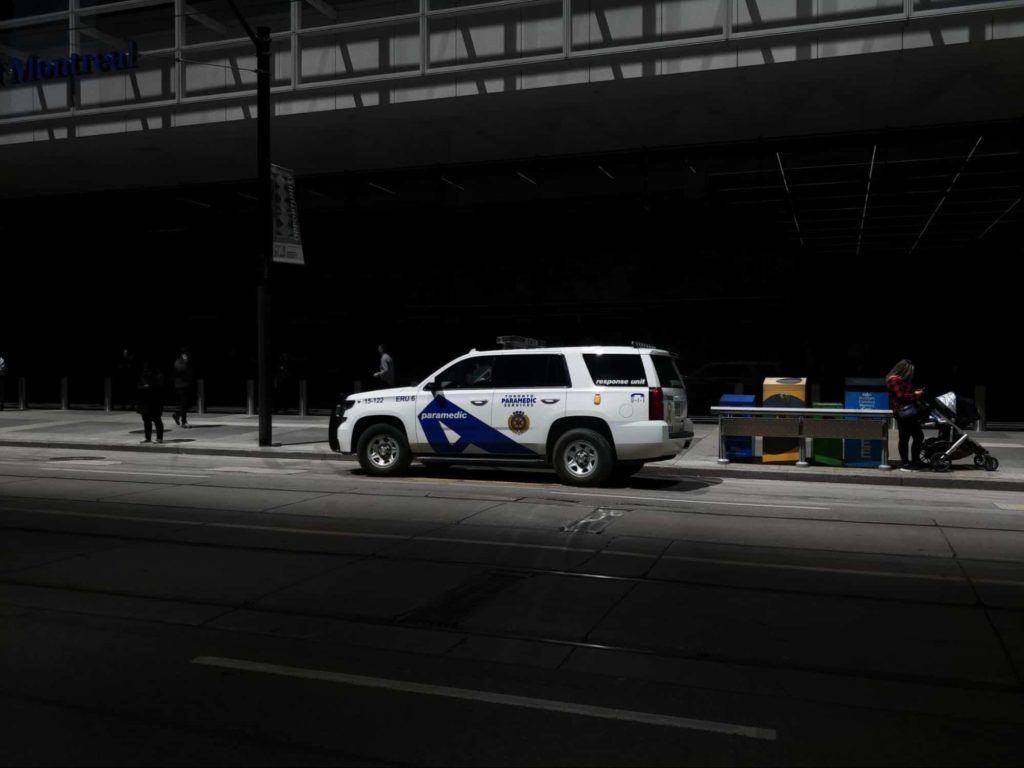 Toronto is one of the safest cities in the world, with a moderate crime rate of 46.33 in 2022. It also ranked second in the 2021 safe cities index.
You'll also notice the consistent and reassuring presence of its police force. In fact, you're likely to see police officers on patrol everywhere you go.
The city has an excellent emergency response system that will help everyone get through any problems quickly.
There are ambulances stationed at most intersections; call boxes throughout the streets; fire trucks driving down main thoroughfares; and radio stations broadcasting information about emergencies.
There are also police cruisers constantly patrolling every street corner—all ready to respond when needed!
Toronto Crime Index
Here is a summary of the crime indices recorded in Toronto in the last 5 years
| Year | Crime Index |
| --- | --- |
| 2017 | 56.35 |
| 2018 | 60.4 |
| 2019 | 60.9 |
| 2020 | 55.47 |
| 2021 | 56.21 |
Data from Crime severity index statcan.gc.ca
Toronto's crime index is calculated by taking the number of crimes per 100,000 people and dividing it by the population of Toronto.
The index measures how crime rates have been changing over time. According to Statistics Canada, it takes into account violent crimes from police reports.
We define very low crime levels as those below 20, low crime levels as those between 20 and 40, moderate crime levels as those between 40 and 60, high crime levels as those between 60 and 80, and very high crime levels as those over 80.
That said, Toronto's crime index has sat comfortably at the moderate level over the last five years.
Toronto Safety Index
Here is a summary of the recorded safety indices of Toronto:
| Year | Safety Index |
| --- | --- |
| 2015 | 78.8 |
| 2017 | 87.4 |
| 2019 | 87.8 |
| 2021 | 82.2 |
Data from Safe Cities Index 2021 – Home (economist.com)
A safety index is a number that measures the level of safety in a city or region.
The index provides an indication of how safe it is for people in Toronto to walk around at night or during the day, go on public transportation, use public parks and recreational facilities, shop in stores or visit public services such as banks or libraries.
If the city has a high safety index, it is considered very safe.
Based on the table above, it's safe to say that Toronto has proven itself to be a city where you can sleep well at night.
6. Great selection of activities in different seasons.
Toronto has four distinct seasons and they all play a part in making this city great. Below is a summary of average temperatures in the city:
Average Toronto Temperatures
| Season | Timeline | Average Temperature |
| --- | --- | --- |
| Winter | mid-November - March | 6 °C to 10 °C |
| Spring | April - May | 12 °C |
| Summer | June to mid-September | 20 °C to 25 °C |
| Fall | mid-September to mid-November | 10 °C |
Information from Toronto Travel Guide
The table shows the monthly temperature recorded in Toronto all year round.
| | Jan | Feb | Mar | Apr | May | Jun | July | Aug | Sep | Oct | Nov | Dec |
| --- | --- | --- | --- | --- | --- | --- | --- | --- | --- | --- | --- | --- |
| ℃ | -3 | -3 | 1 | 7 | 14 | 16 | 21 | 21 | 18 | 11 | 5 | -1 |
| ℉ | 28 | 28 | 34 | 45 | 56 | 61 | 70 | 69 | 64 | 52 | 41 | 30 |
Data from holiday-weather.com
Popular Toronto Activities Per Season
Toronto is a city that has something for everyone. Whether you're looking for the perfect weekend getaway, an open-air museum, or even a uniquely Canadian shopping experience, Toronto will not disappoint.
Summer
1. Visit the Toronto Islands.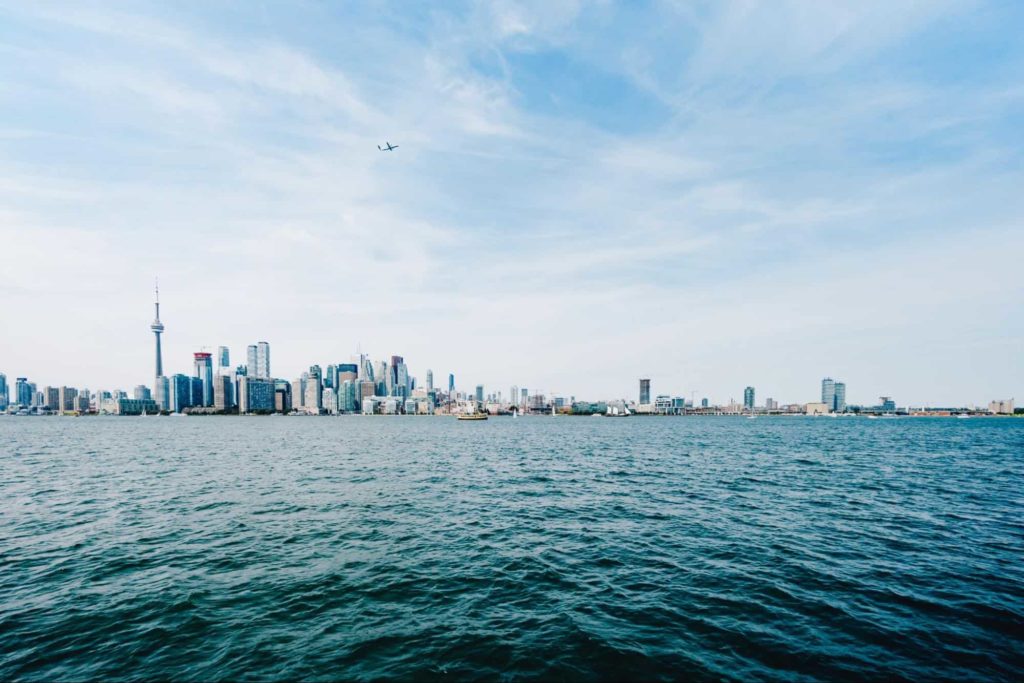 The Toronto Islands are a great place to visit in the summer. The Islands are home to several parks, beaches and marinas. There are also plenty of places to eat and enjoy great company.
A great way to spend the weekend, the Islands are located just off the shore of Lake Ontario and make for a nice day trip from the city or suburbs.
2. Go on a bike ride through Toronto's downtown core.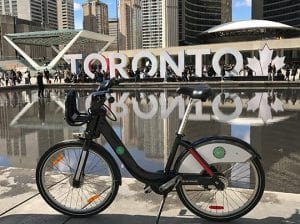 Toronto has more than its fair share of bike lanes and bike paths, making it a great city for cyclists. In fact, you can easily commute to work on your bike in the summertime with no sweat.
The city also has a network of pedestrian walkways that take you right past the busiest parts of town, and these are a lot easier to navigate than the streets.
3. Explore Rouge Park.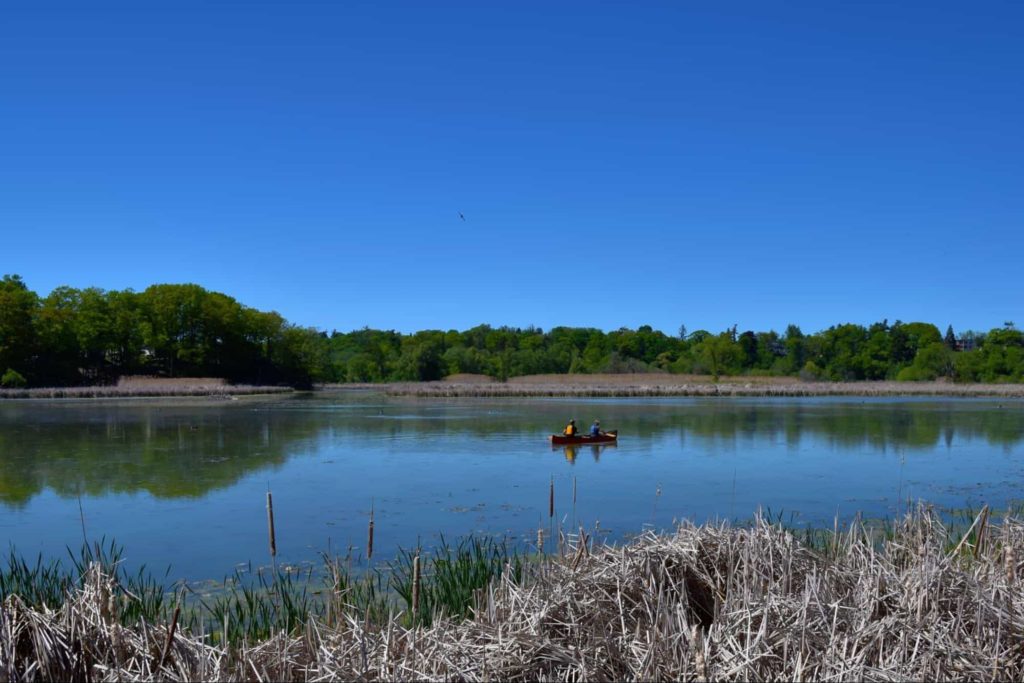 Rouge Park is home to many trees and plants that have adapted over time to survive in this harsh environment. It's also home to some amazing wildlife including birds, deer and even red foxes making it a great place to visit in the summer.
The park has many recreational opportunities including picnicking areas, hiking trails and horseback riding along its perimetre. There are also multiple waterfalls and streams that add to the natural beauty of this park.
Spring
1. See the Cherry Blossoms at High Park.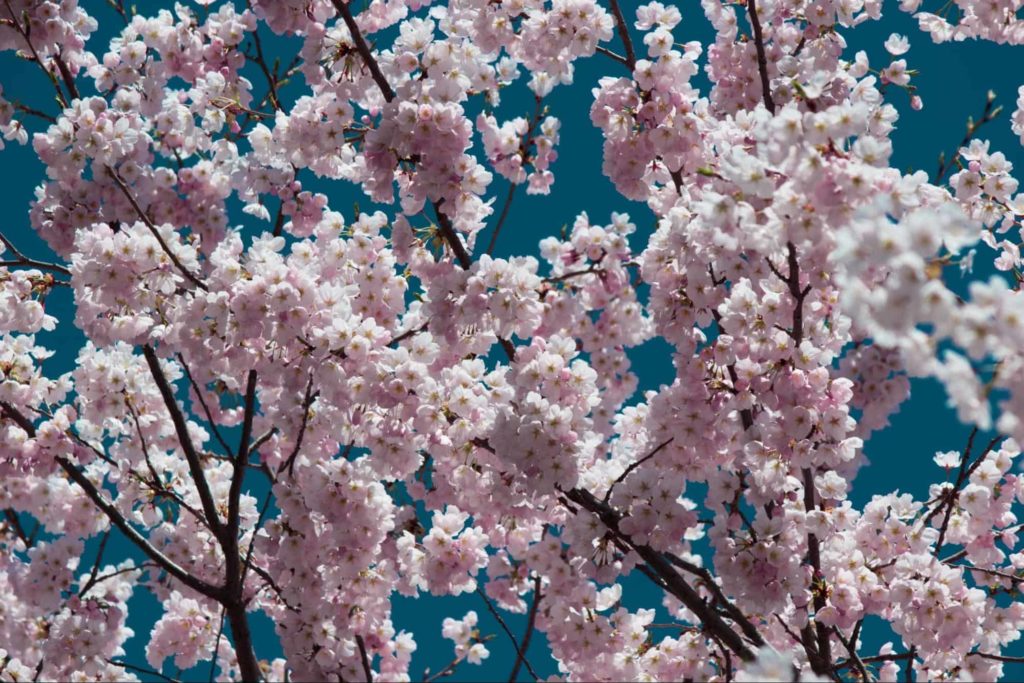 The cherry blossoms are one of the most beautiful sights to behold during spring in Toronto, blooming from March to April.
High Park features beautiful gardens and over 100 acres of open space that offer visitors with many opportunities for relaxation. It is a popular spot for locals and visitors to experience the beauty of cherry blossoms.
2. Watch a Toronto Blue Jays game.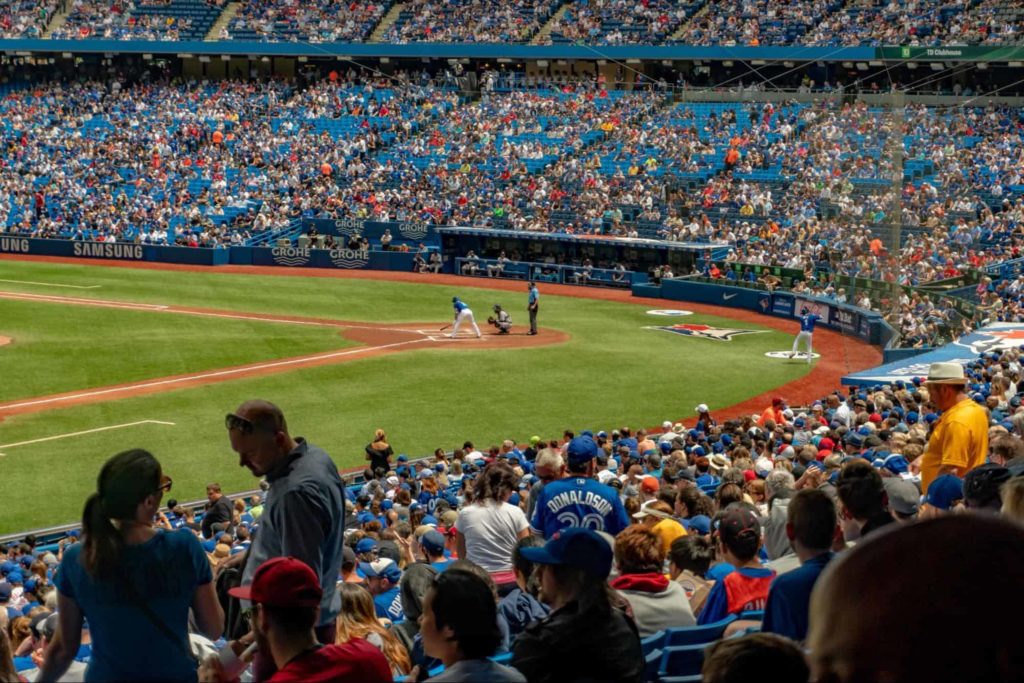 A great city for sports fans, Toronto has been home to the Toronto Blue Jays since 1977, who are currently playing at Rogers Centre during springtime.
The stadium attracts thousands of baseball fans every year who come together to cheer on their favourite players and enjoy some great food and drink while they watch the game.
3. Watch a show at Canadian Music Week.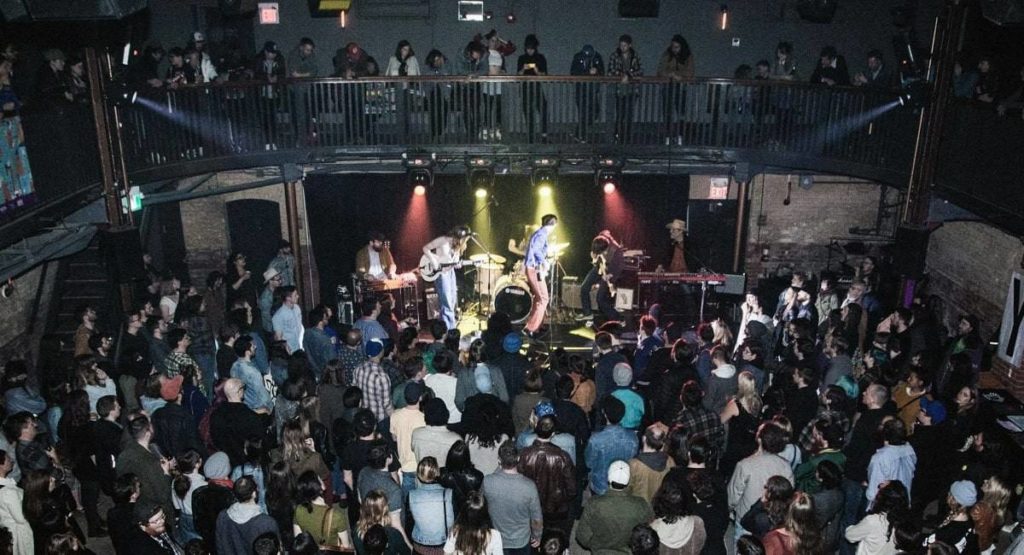 Canadian Music Week is a three-day music festival happening every June of each year. It brings together artists and fans for a series of events around the country.
The festival is now in its 28th year and has become an annual event for many artists, producers and industry professionals to come together to celebrate Canada's music industry.
It's an excellent time to get out and about in Toronto, whether you're an aspiring musician or just looking for something fun to do.
Fall
1. Join the annual Toronto Pumpkin Fest.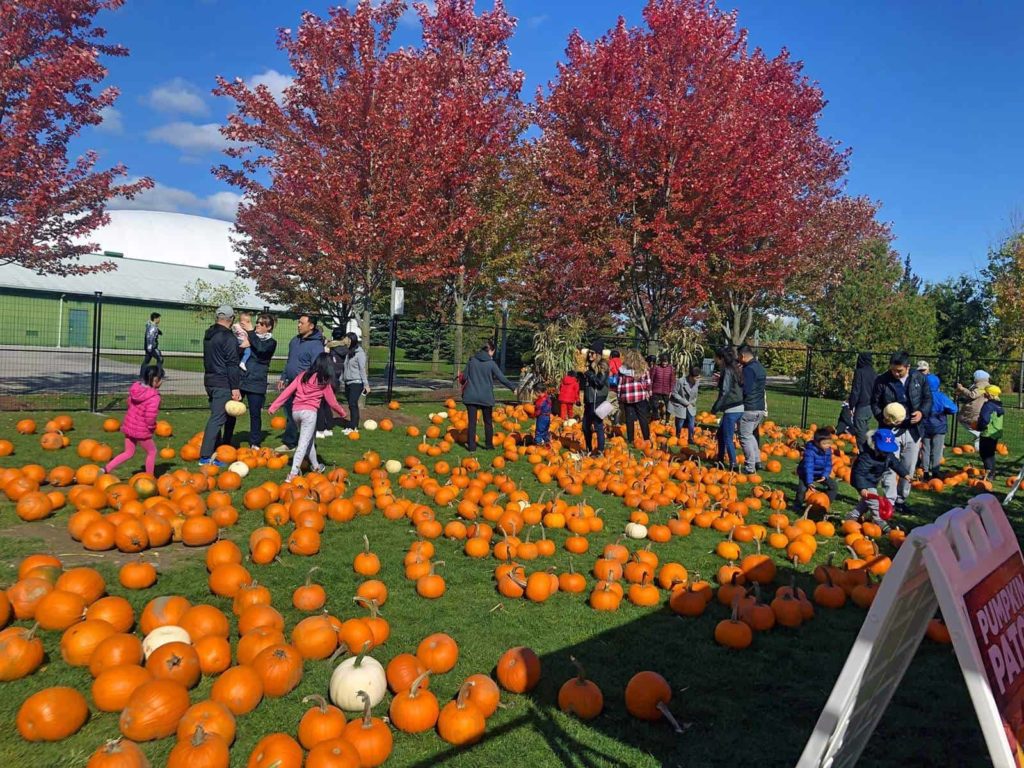 The annual Toronto Pumpkin Fest is a fun-filled event that attracts thousands of people every year.
The festival is held in late September to early October, and it's one of the biggest celebrations for pumpkins in the world. Toronto Pumpkin Fest features hundreds of vendors and more than 100,000 visitors each year.
The event is free to attend, but food and drink cost extra if you want to get anything other than plain pumpkin treats at the festival.
2. Have a walk at High Park.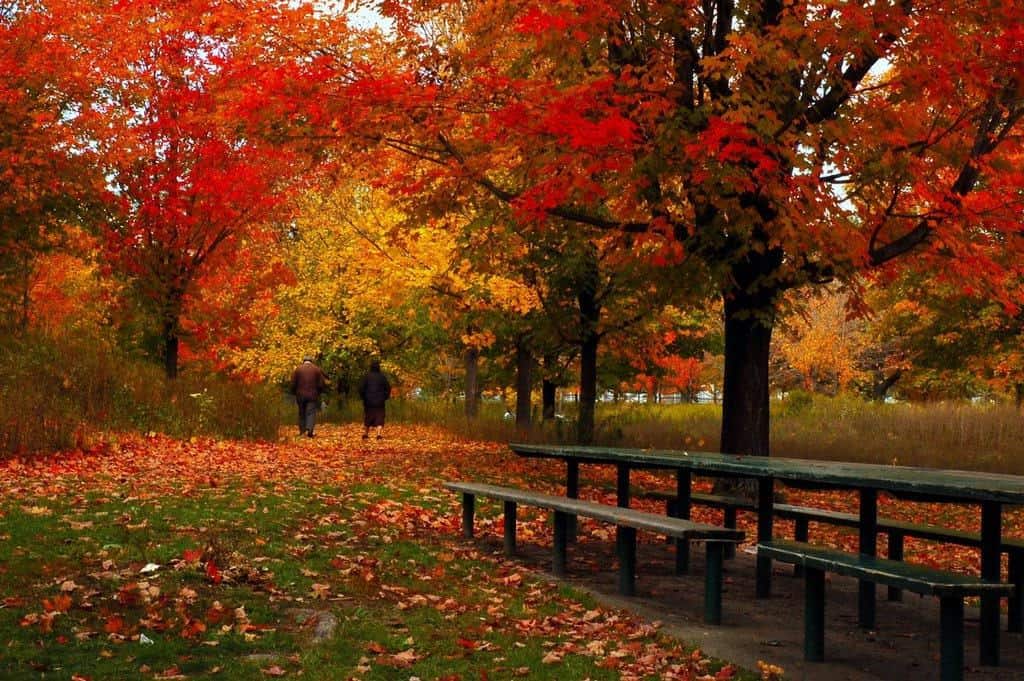 High Park's fall colours are spectacular, and it's a great place to spend a day or two. The park is open 24 hours a day, so you can explore at your leisure.
You can walk along the paths and enjoy the scenery, or take part in one of the many activities available at High Park.
The park is popular with families during the summer months, but in the fall it's also perfect for couples looking to get away from it all.
With its beautiful trees and colourful leaves, it's a great place to take a stroll and enjoy the changing season.
3. Stroll through Toronto Zoo.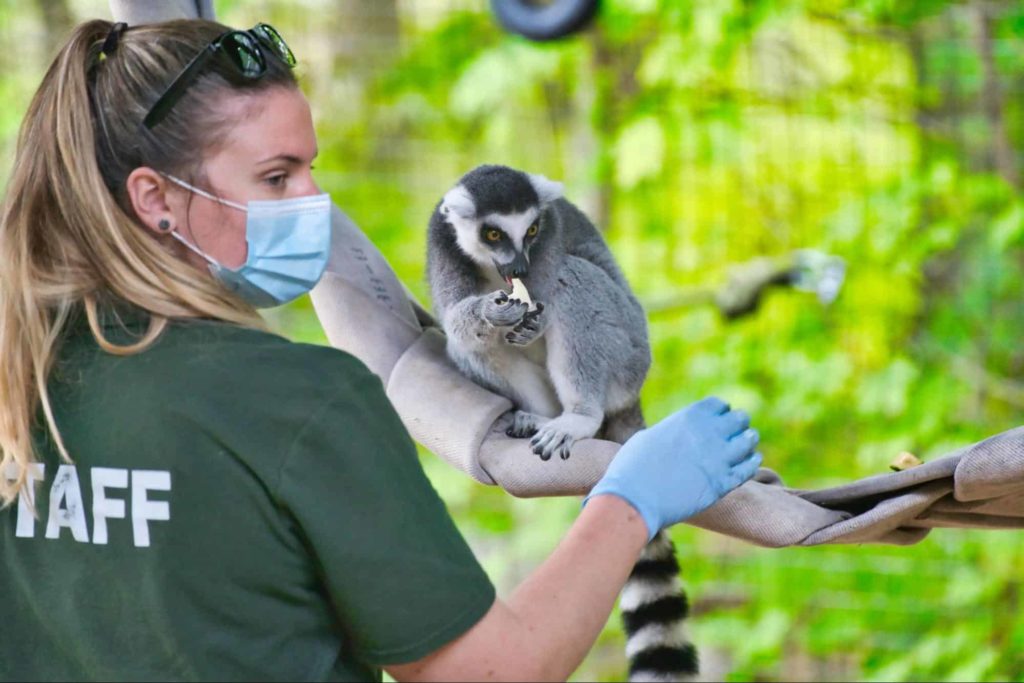 The Toronto Zoo is a fun place to visit in the fall. The zoo is home to over 2,500 animals that include many species of birds, mammals and reptiles.
Toronto Zoo offers many activities to keep the kids busy during their visit. You can go on safari ride, walk through the rainforest or play with animals in their exhibits.
You will also find lots of educational activities for kids like animal shows and feeding time where you get to feed live animals.
The zoo also has many cafes that offer food to guests as well as coffee shops where you can relax with a cold drink or tea while watching the animals outside your window.
Winter
1. Go ice skating at Nathan Phillips Square.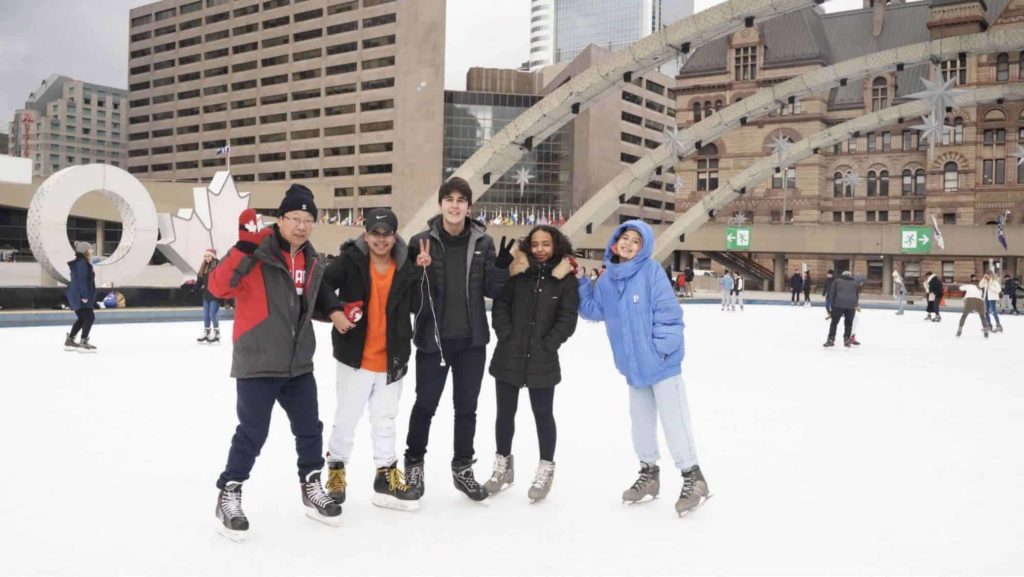 Nathan Phillips Square is home to the largest skating rink in Canada, which is open from December to March. The rink might be closed in the summer, but it's worth checking first before heading out for ice-skate rentals at Bayside Market.
2. Visit Distillery District for a holiday light experience.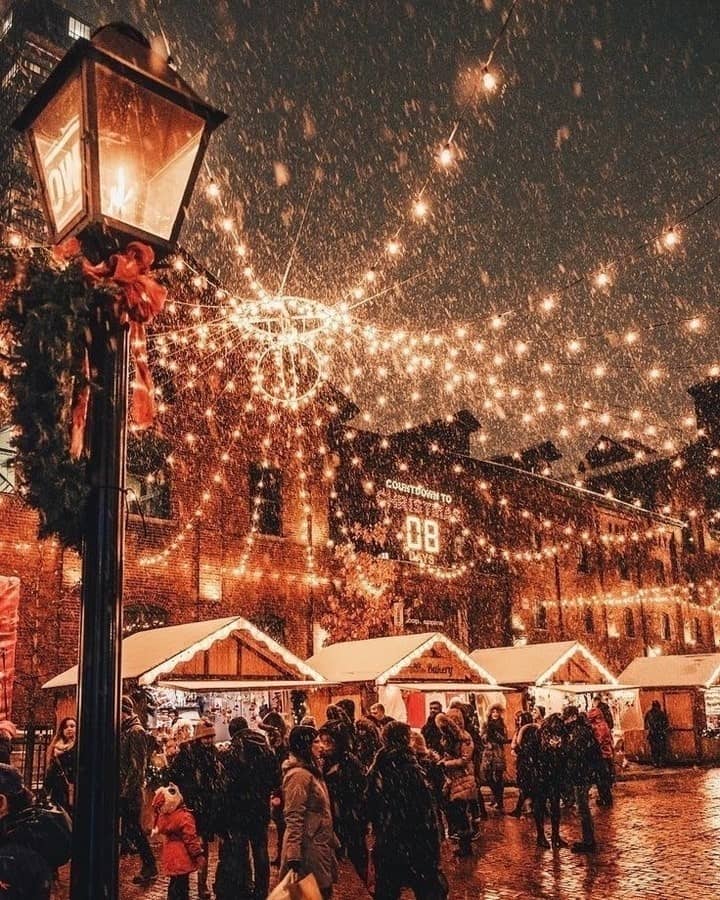 The Distillery District is a popular spot for visitors to grab a drink and people watch at night, but it's also one of the best places in Toronto to catch snowfall.
The district features restaurants, bars and shops that are open until late at night — perfect for those who want to take advantage of the cold weather while they're here.
In winter, the Distillery District is lit up with more than 1,000 lights (much more than in the summer). This gives you an opportunity to see the area at night without having to get out of your car or walk too far.
3. Head up to the Blue Mountains.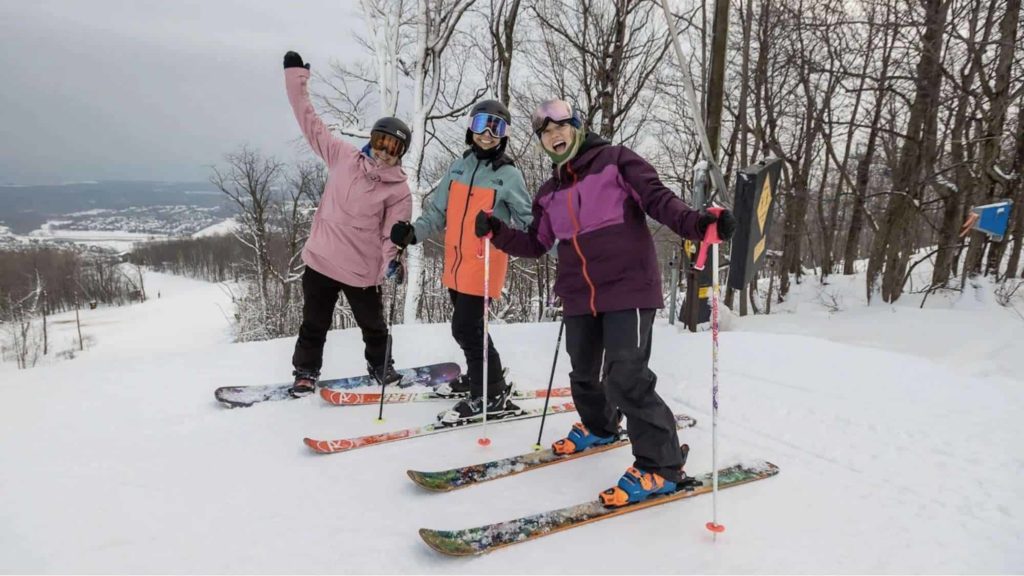 The Blue Mountain region, which is home to Ontario's largest ski resort, attracts skiers and snowboarders who want to get away from the cold weather.
It is a major tourist attraction, especially during the winter months when it's covered in snow and ice.
The natural beauty of this area makes it a great place to visit during the winter. There are many activities you can take part in while you're there, including hiking and cross-country skiing.
7. It's quite easy to find your way around the city.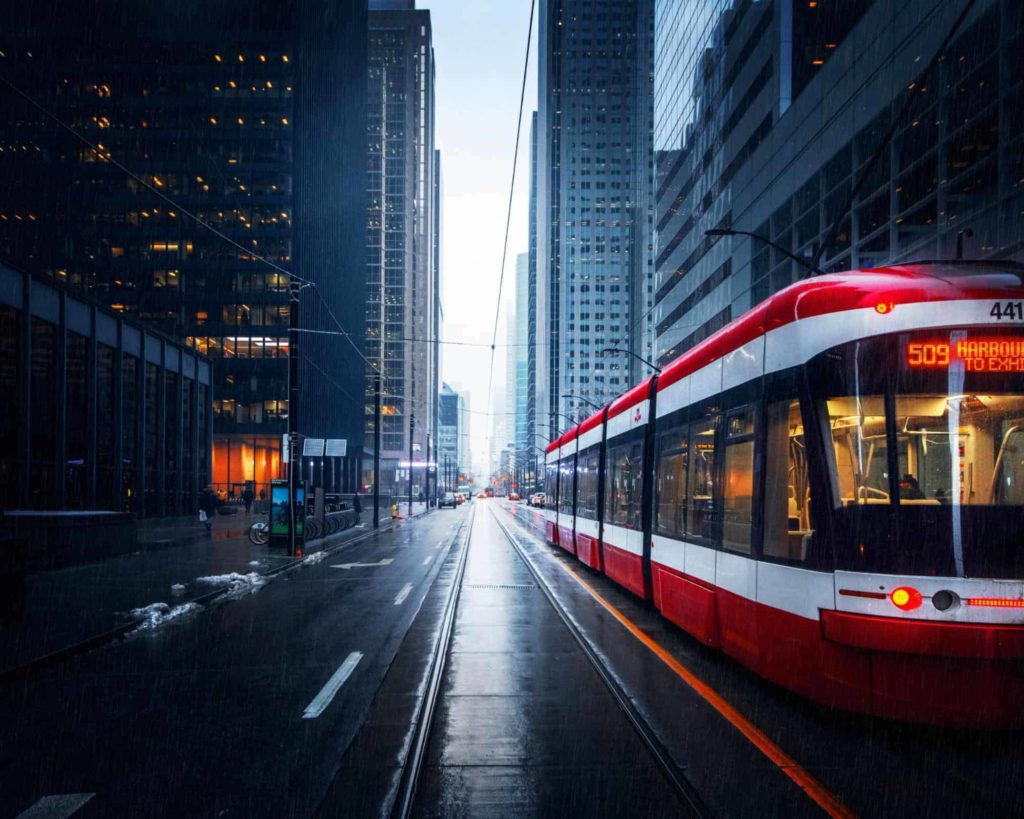 Toronto is also a good place to live because of its public transportation system. There are many options for getting around the city, including buses, streetcars and subways.
There are also plenty of bike lanes throughout Toronto that make cycling an easy way to get around town if you don't mind sharing your space with pedestrians or other cyclists.
Major Modes of Transportation
The major modes of transportation in Toronto are buses, streetcars and the subway.
Toronto has an extensive bus system that covers the city and suburbs. The Toronto Transit Commission (TTC) operates a number of bus routes in the city and its suburbs.
The Toronto streetcar system, on the other hand, operates with 15 lines connecting neighbourhoods throughout the city and its suburbs.
And finally, the subway system in Toronto operates seven lines serving all parts of the city and its surrounding suburbs. It is the most used mode of transportation in Toronto.
1. Subway Lines and Routes
| Subway Line | Areas Covered |
| --- | --- |
| Line 1 (Yonge-University) | Vaughan Metropolitan Centre Station to Finch Station |
| Line 2 (Bloor-Danforth) | Kipling Station to Kennedy Station |
| Line 3 (Scarborough) | Kennedy Station to McCowan Station |
| Line 4 (Sheppard) | Sheppard-Yonge Station to Don Mills Station |
Data from Routes & schedules (ttc.ca)
2. Streetcars and Routes
| Streetcars | Routes |
| --- | --- |
| 501 Queen | Neville Park Loop, Long Branch Loop, Queen Street, Queensway, Lake Shore Boulevard |
| 503 Kingston Rd | Bingham Loop and York Street |
| 504 King | 504A Dundas Station to Distillery Loop, 504B Dufferin Gate Loop to Broadview Station |
| 505 Dundas | Broadview Station and Dundas West Station |
| 506 Carlton | Main Street Station and High Park Loop servicing Gerrard, Carlton and College Streets |
| 508 Lake Shore | Lake Shore Boulevard, The Queensway and Queen Street |
| 509 Harbourfront | Union Station and Exhibition Loop |
| 510 Spadina | Spadina Station and Union Station |
| 511 Bathurst | Bathurst Station and Exhibition Loop |
| 512 St. Clair | St. Claire Station and Gunns Loop along St. Clair Avenue |
Data from Toronto streetcar system – Wikipedia
3. Bus Services and Routes
| Bus Service | Routes |
| --- | --- |
| Blue Night Network | 300 Bloor-Danforth, 302 Danforth Rd-McCowan, 303 Don Mills, 305 Eglinton East, 307 Eglinton West, 308 Finch East, 309 Finch West, 310 Bathurst, 311 Islington Accessible, 313 Jane, 316 Ossington, 319 Wilson, 320 Yonge, 329 Dufferin, 353 Steeles East, 354 Lawrence East, 385 Sheppard East, 301 Queen, 306 Carlton, 312 St Clair, 319 Wilson Accessible, 321 York Mills, 322 Coxwell Accessible, 324 Victoria Park Accessible |
| Community Bus | 400 Lawrence Manor, 402 Parkdale, 403 Don Mills South, 404 East York, 405 Etobicoke |
| Express | 900-series routes |
For a more comprehensive list, visit The Toronto Transit Commission.
FAQs about Living in Toronto
What are the disadvantages of living in Toronto?
One of the most obvious disadvantages of living in Toronto is that the weather can be unpredictable at times.
The weather in Toronto can change from one day to the next, which means that you may have to deal with cold temperatures one day and then hot temperatures the next.
Another disadvantage of living in Toronto is that it can get very crowded during certain times of the year, such as during the summer months and during events such as Canada Day celebrations and concerts by popular musicians.
What language is spoken in Toronto?
English is the official language of Canada, and it's widely spoken by residents. But there are also many people who speak other languages such as French, which is Canada's second most spoken language, Arabic, Cantonese, Mandarin, Spanish and more.
What is Toronto's landmark?
Toronto's iconic landmark is the CN Tower. It's the world's tallest free-standing structure and a must-see for any visitor to Toronto.
The CN Tower is a symbol of Toronto. It represents so much more than just an architectural feat; it stands for everything great about Canada!
Why is Toronto called the "Queen City"?
Toronto developed from a remote location to compete with Montreal as the capital of Lower Canada during Queen Victoria's reign. So it comes as no surprise that towards the end of the 19th century, Toronto started referring to itself as the Queen City.