Everything You Need to Know When Driving in Toronto
Toronto is one of the most beautiful cities in the world, and one of the best ways to traverse it is by driving. Nothing beats the feeling of cruising around the city as you explore new areas day and night.
If you're planning to rent a car or just cruise around the city for fun, here's a list of driving tips and things to expect before hitting the road in Toronto!
EVERYTHING YOU NEED TO KNOW WHEN DRIVING IN TORONTO
1. Canadians drive on the right-hand side of the road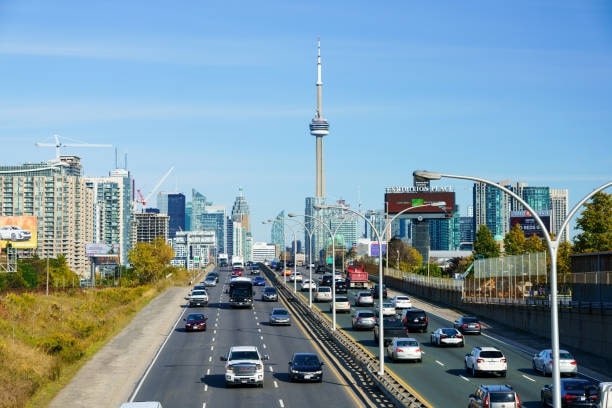 One thing to remember—regardless if you're a tourist or a new driver—is that Canadians drive on the right-hand side of the road.
This can come as a surprise to tourists renting a car, especially those who come from countries where driving on the left is the norm.
All cars in Toronto are left-hand drive cars, which means the steering wheel is on the left side of the car. This means that traffic keeps left and cars enter roundabouts in a clockwise manner.
2. Bring cash for parking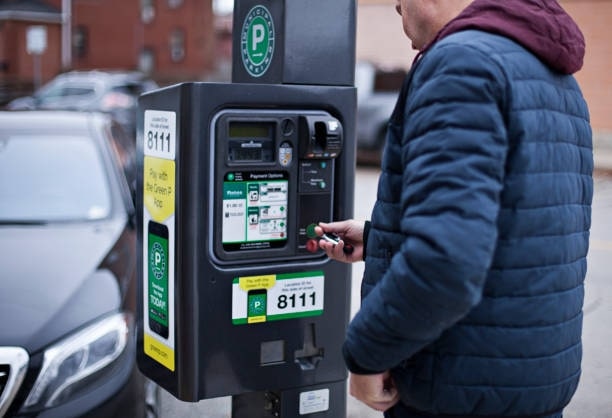 If you're planning on parking in Toronto, it's always a good idea to bring cash with you.
Although there are many parking lots in the city that allow you to pay for spaces using parking metres, there are a handful of places that only accept cash. Also, using cash can open up several more parking options for you to take advantage of.
3. Parking is tricky in downtown Toronto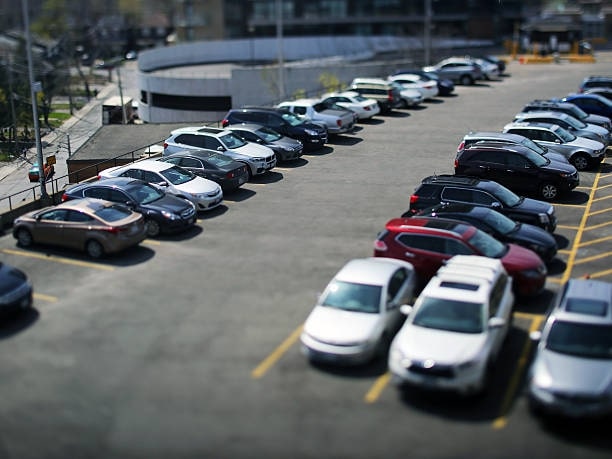 Parking in downtown Toronto is a complete nightmare because parking spaces are limited but always in high demand. This usually means parking lots are always full and quite pricey.
Cars start lining up at parking lots in the dead hours of the morning (4 AM – 5 AM). The best way to secure a spot is to pay a higher price for a more exclusive parking space.
4. Never park in bike lanes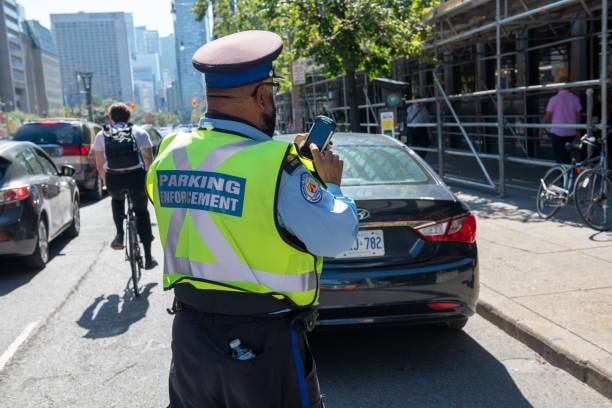 Always remember to refrain from parking in the city's bike lanes, especially downtown. You'll find many people parking in empty bike lanes around the city, and although it may seem tempting, it usually ends with you getting in trouble.
Recently, the city has been cracking down on drivers parking in bike lanes by heavily enforcing fees and sometimes impounding vehicles. This is a huge pain to deal with especially if you're a tourist, so make sure to abide by the city rules at all times!
5. Avoid left-hand turns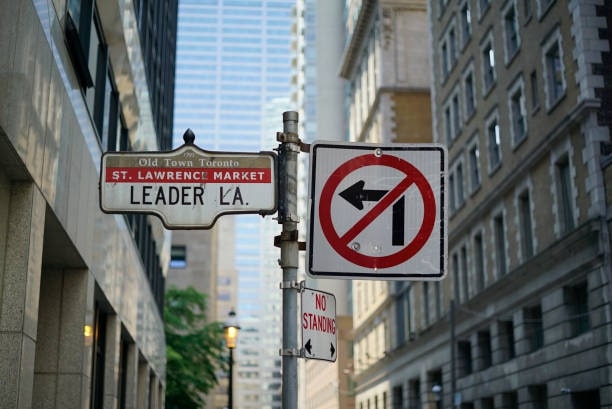 One thing to always remember when driving in Toronto is to avoid making left-hand turns. The city prohibits making left turns in many intersections, especially during rush hour.
Although it may sound like a weird rule and detrimental to drivers, it's actually helped improve traffic flow in the city. It's one of the most important things to remember for new drivers in the city, as turning left at intersections can lead to collisions with other cars.
6. Familiarise yourself with the city's expressways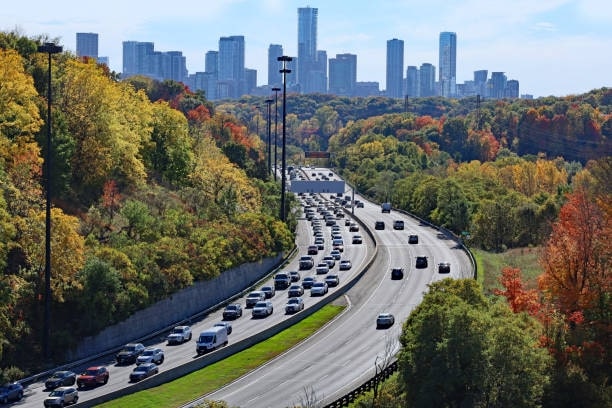 A great way to quickly travel around the city and save time is by using the city's expressways! Toronto has a series of expressways that cut through the city, making travel times much faster and more convenient.
Toronto's expressways link the city to various parts of Ontario and smaller cities making up the Greater Toronto Area. Some of the most important highways are the QEW Highway, Don Valley Park, and Gardiner Expressway.
7. Avoid driving during rush hour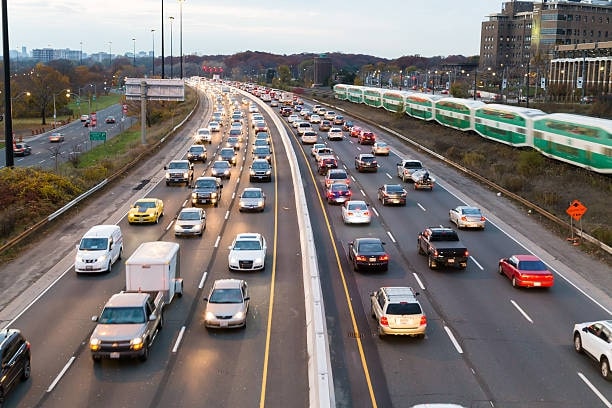 Unless you want to get stuck on the road for hours, we advise against driving during Toronto's rush hours, which usually peak during the late afternoon (4 PM – 7 PM) and early in the morning (6 AM – 10 AM), with traffic jams lasting several hours
These hours often bring about significant congestion and a considerable amount of unwarranted road rage from other drivers—a scenario you'd prefer to avoid.
Also, stay away from expressways during rush hour and opt for the city roads instead, which can be uncongested if you're lucky.
8. Remember the city speed limits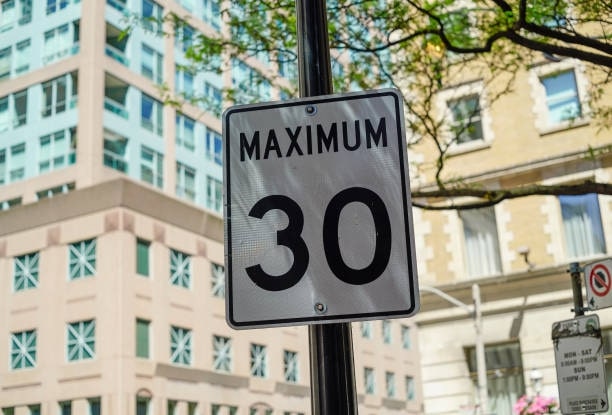 One of the essential things you should keep in mind when driving in Toronto is the city's official speed limit. Canada's statutory speed limit is 50 kmph in urban areas and 80 kmph in rural areas.
In Toronto, the speed limit is 30–40 kmph, which is below the minimum nationwide standard, while highways here have a speed limit of 100 kmph. The speed limit is applied to all local, collector, and arterial roadways around the city.
9. Don't forget to wear your seatbelt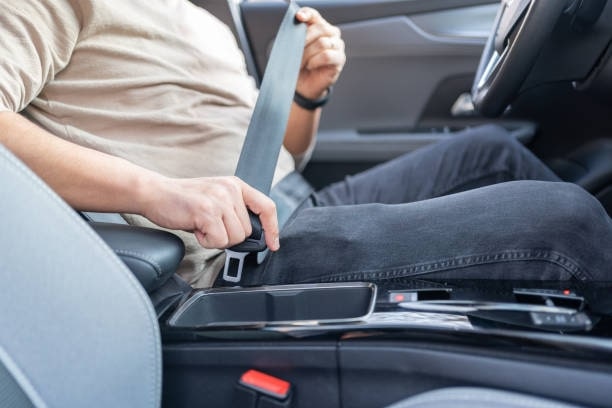 Seatbelts are a major part of safety and preventing injuries when driving. Ontario has a seatbelt law that requires the mandatory use of seatbelts throughout the province, and that includes the city of Toronto.
The seatbelt law also limits drivers from taking in more passengers than the amount of seatbelts in the vehicle. If you're travelling with family, proper child seats are required for children below 12.
10. Avoid right turns at red stop lights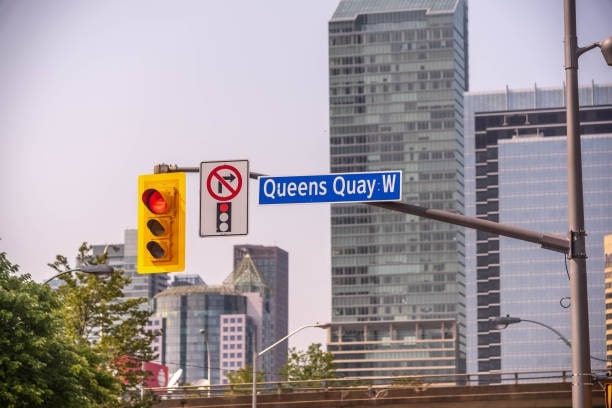 A major rule you should always remember when driving in Toronto is to make a full stop at a red light and avoid turning right.
It's mandatory to stop at a red light, and running or turning a red light can land you a hefty fine of $50 and a ticket!
However, motorists are free to make a right turn if there are no road signs that prohibit it and they come to a complete full stop first.
11. Drive slowly during winter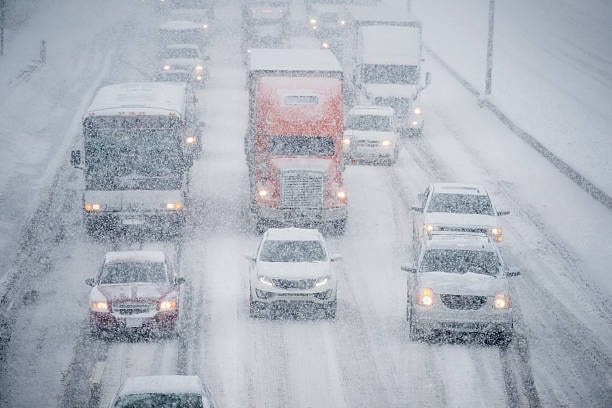 Driving in winter can be difficult, especially with heavy snowfall and ice-covered roads. These are major hazards that can lead to serious accidents.
It's important to drive slowly during winter to avoid slipping on black ice. Also, try to invest in winter tires, which can make driving in the snow safer and easier.
12. Keep an eye out for potholes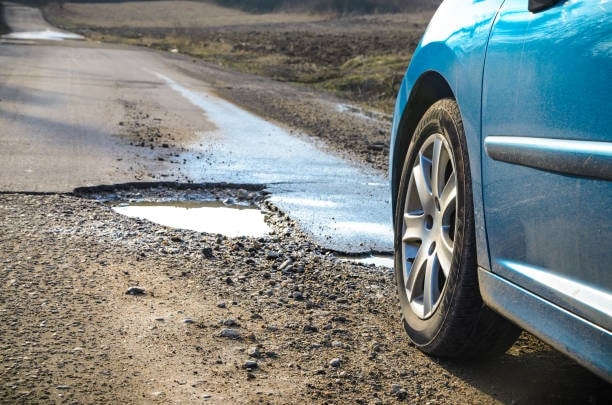 Potholes are major hazards drivers have to deal with daily. They're caused by major temperature swings that result in roads expanding.
This can be a huge problem for drivers who aren't familiar with alternate routes in the city. Thankfully, road workers put up giant red flags when they're patching up streets to give you a heads-up.
13. Watch out for streetcars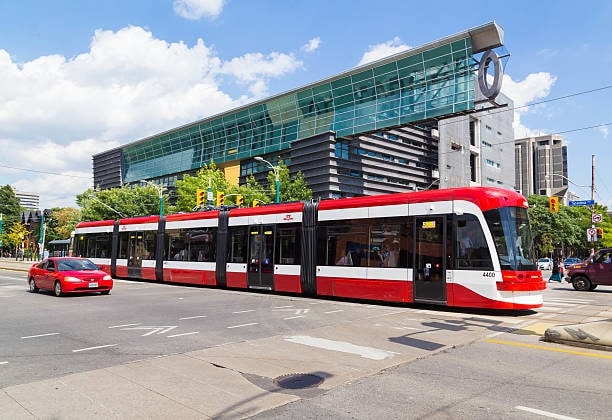 Besides trucks, cyclists, and taxis, another thing you have to watch out for on the road are streetcars. Streetcars are one of Toronto's most popular forms of public transportation and you'll come across them everywhere in the city.
Keep in mind that passing by a stopped unit is illegal, and doing so can land you a fine if you get caught.
14. Be aware of one-way streets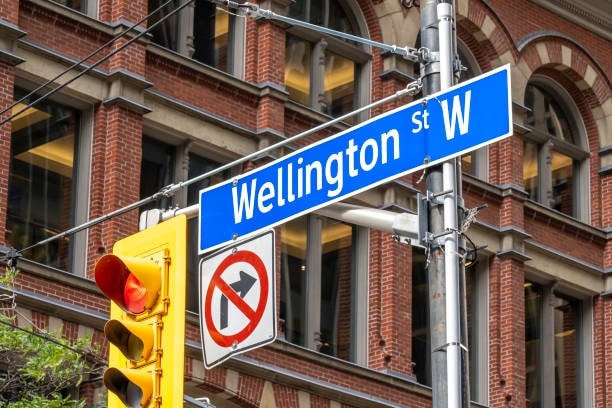 If you're driving downtown, one thing to remember is that there are multiple one-way streets in the area. Being mindful of which streets move in a single direction can help you avoid getting into accidents and collisions.
There are 3 main one-way streets that you'll come across in downtown Toronto, which are: Wellington St, Richmond St, and Adelaide St. Both Richmond and Wellington St. run west while Adelaide ST. is eastbound.
15. Always yield to pedestrians in Toronto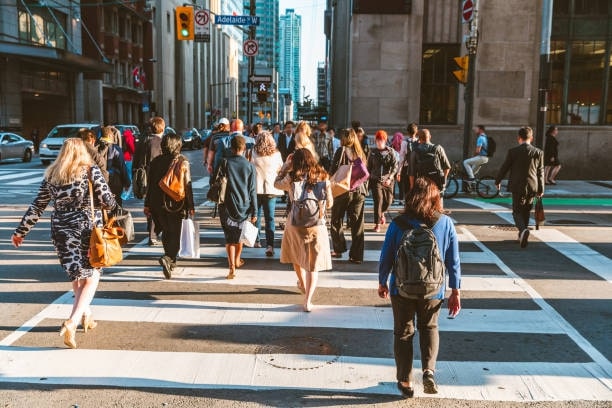 When driving in Toronto, it's always important to remember that pedestrians have the right of way in any given situation.
Driving past pedestrians crossing the road is a major offence, which can lead to you getting fined and having your licence revoked. Worst of all, you can seriously injure a person if you don't yield to pedestrians on the road.
16. Get an international driver's licence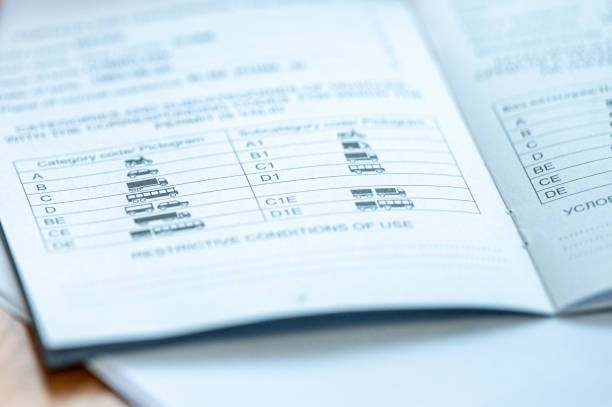 Tourists and most travellers planning to rent a car need an international driver's licence to legally rent and drive a car around TO.
US citizens with valid licences rarely need an international permit to drive in Canada, but it's a mandatory requirement for most nationalities. You can secure a permit from your local government before you travel to Toronto.
17. Watch out for buses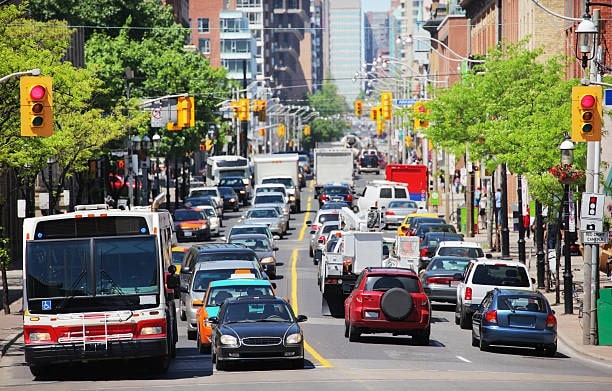 Much like cyclists and streetcars, buses are also major things to watch out for when driving in Toronto.
Buses are one of the most popular public transport vehicles in the city and are known for driving at fast speeds, so try to avoid them at all costs.
Also, stay away from buses merging into traffic to prevent any accidents that can injure you and other commuters.
18. Avoid driving in dark streets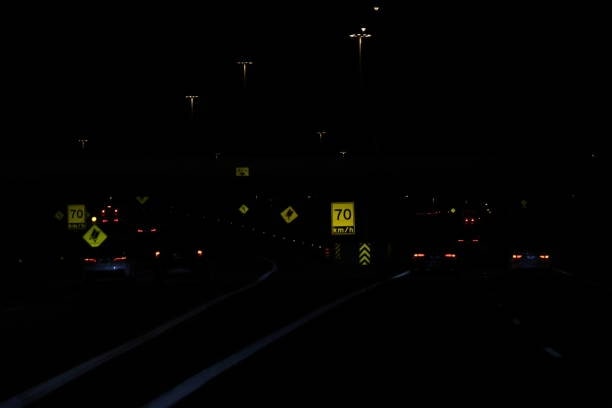 Driving in Toronto at night is really fun and safe as long as you avoid darker parts of the city. In general, the city is well-lit, but there are some dark roads that can prove to be hazardous to drivers.
We advise staying away from dark streets because of their low visibility, which can lead to accidents. Dark streets can usually be found in shady parts of the city where crime rates are high, so try to avoid them.
19. Remember the move-over law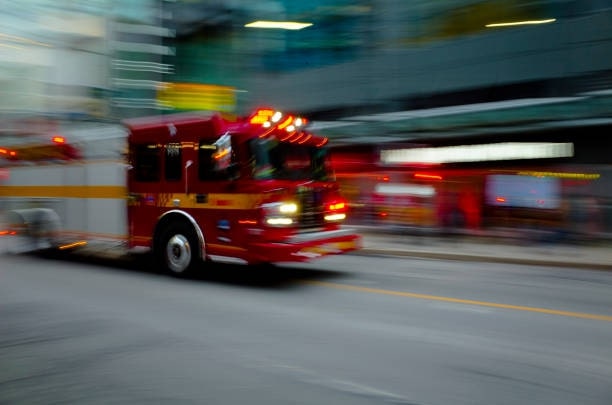 A major rule to remember when driving in Toronto is the move-over rule.
The rule intends to give way to emergency vehicles and police cars so they can respond to emergencies faster. You will end up paying a huge fine if you refuse to give way to these vehicles.
20. Remember roadside numbers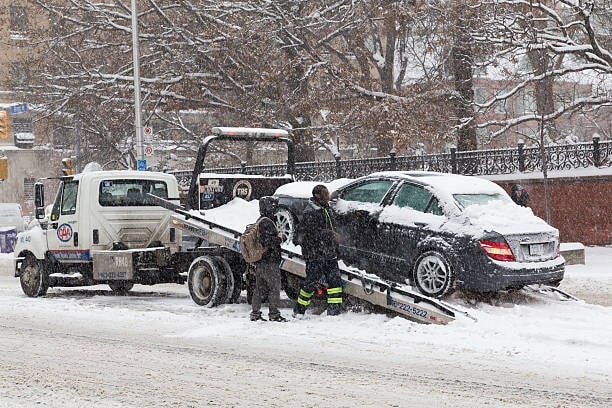 Regardless if you're a tourist or a new driver, keeping a list of roadside assistance numbers is a lifesaver.
Roadside assistance numbers are especially helpful for tourists whose rented cars have broken down and have no idea where to get help in the city.
Some roadside assistance numbers:
Canadian Automobile Association: 1-800-222-4357
Canadian Tire Roadside Assistance: 1-888-727-7478
Towing Toronto: 647-812-1477
Emergency Roadside: 647-568-9291