Toronto vs Vancouver: Which City Should You Visit?
Vancouver and Toronto are among the top tourist destinations in North America. Both are also regarded as world-class luxury destinations by travel industry experts.
They both have a lot of things to offer, but if you're trying to decide which one is better for your visit than the other, here's a guide to help you figure it out.
Toronto or Vancouver: Which one should you visit?
Visit Toronto if you love music and art, theatre, sports and diverse cuisines. Meanwhile, go to Vancouver if you are looking for outdoor activities such as hiking, skiing, and mountain biking.
That said, both cities have been voted as two of the best places to visit in the world, with diverse food scenes and thrilling sporting events.
Read on to learn about some of the must-sees and must-dos for each city!
Exploring Toronto
Toronto has a plethora of attractions for different personalities and preferences. There are many museums, art galleries, parks and even some cathedrals that are worth visiting.
Here are some of the best attractions worth visiting in Toronto:
Iconic Spots
1. CN Tower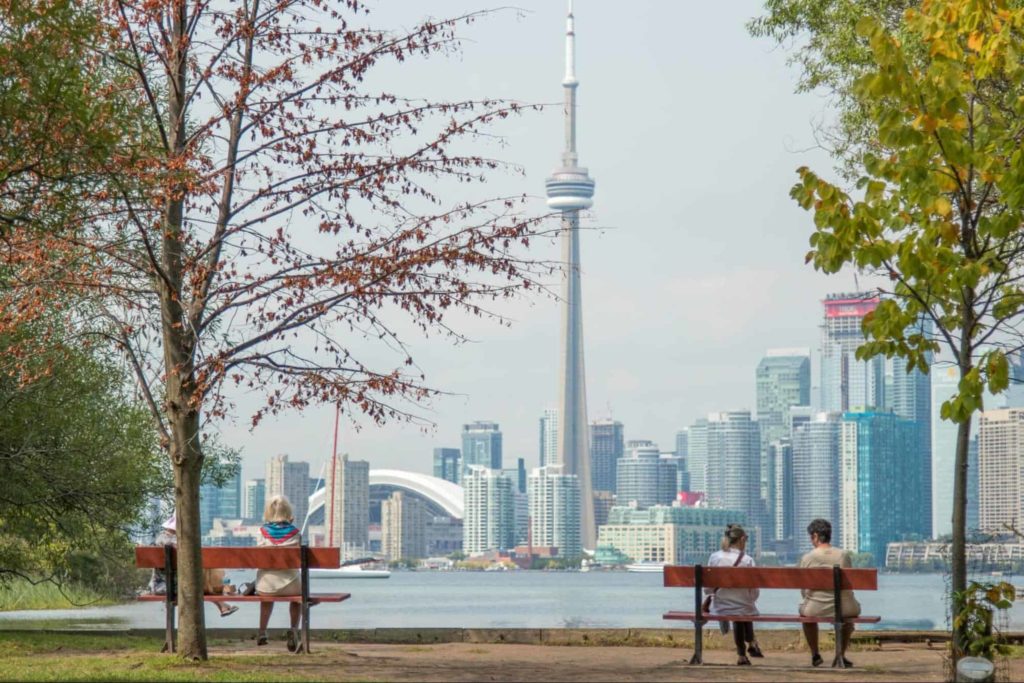 The CN tower is a 533.3 metre-high communications and observation tower in downtown Toronto which was formerly built on railway lands and was completed in 1976.
For the record, it was the world's tallest free-standing structure for over 30 years. The American Society of Civil Engineers named the CN Tower one of the Seven Wonders of the World in 1995.
Furthermore, it is a member of the World Federation of Great Towers.
CN Tower attracts millions of visitors annually as it has a number of observation decks, an entertainment complex, and a rotating restaurant at a height of about 350 metres that everyone can enjoy.
2. Royal Ontario Museum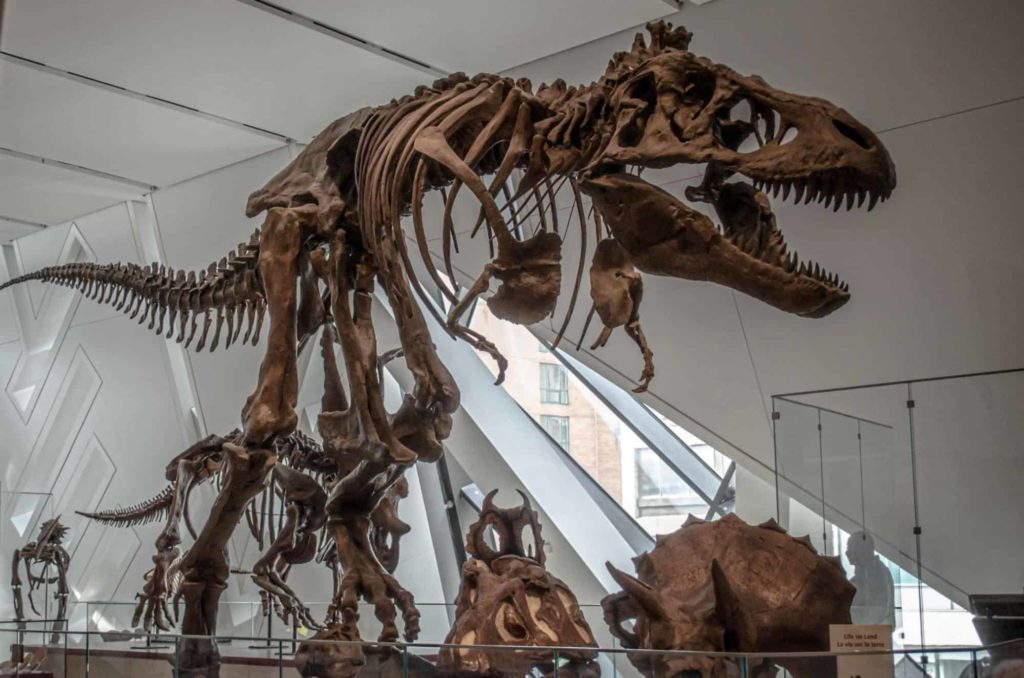 Royal Ontario Museum is the largest museum in Canada and among the biggest in North America. It is one of Canada's most popular museums, receiving over one million visitors annually.
The museum houses over 6,000,000 pieces and 40 galleries, featuring a collection of dinosaurs, minerals, and meteorites in addition to historical items.
3. Art Gallery of Ontario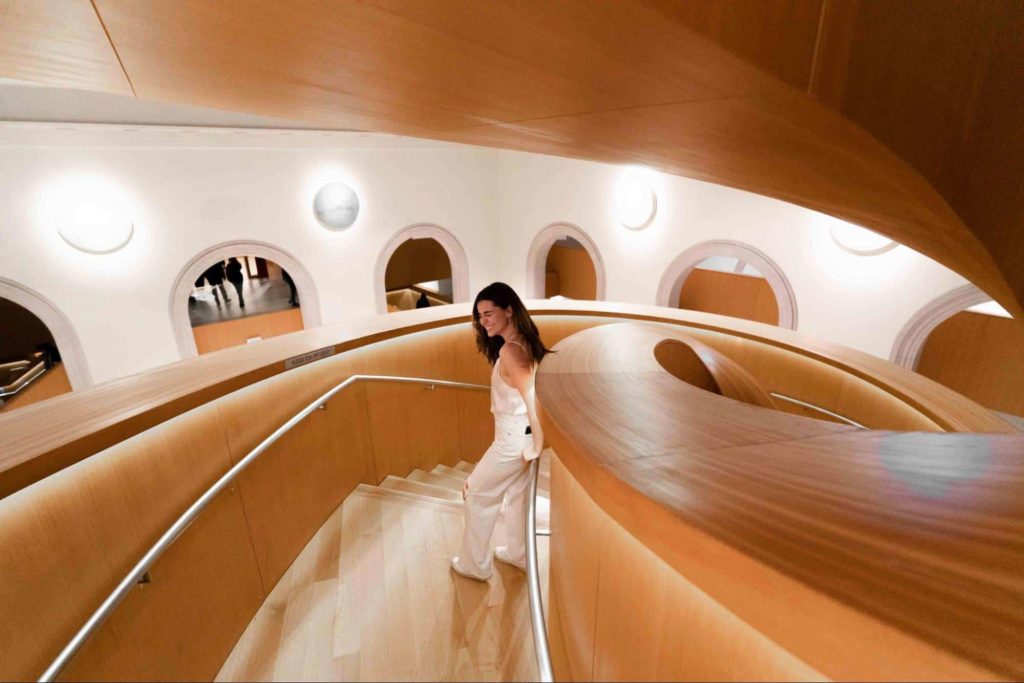 The Art Gallery of Ontario is considered one of the largest museums in North America and the second largest in Toronto after the Royal Ontario Museum.
The museum has offices and studios for artists-in-residence, dining areas, event spaces, a gift shop, a library and archives, a theatre and lecture hall, a research centre, and a workshop.
There are more than 120,000 pieces in the museum's permanent collection, from the first century to the present. Additionally, it has hosted and organised a number of traveling art exhibitions.
4. Rouge National Urban Park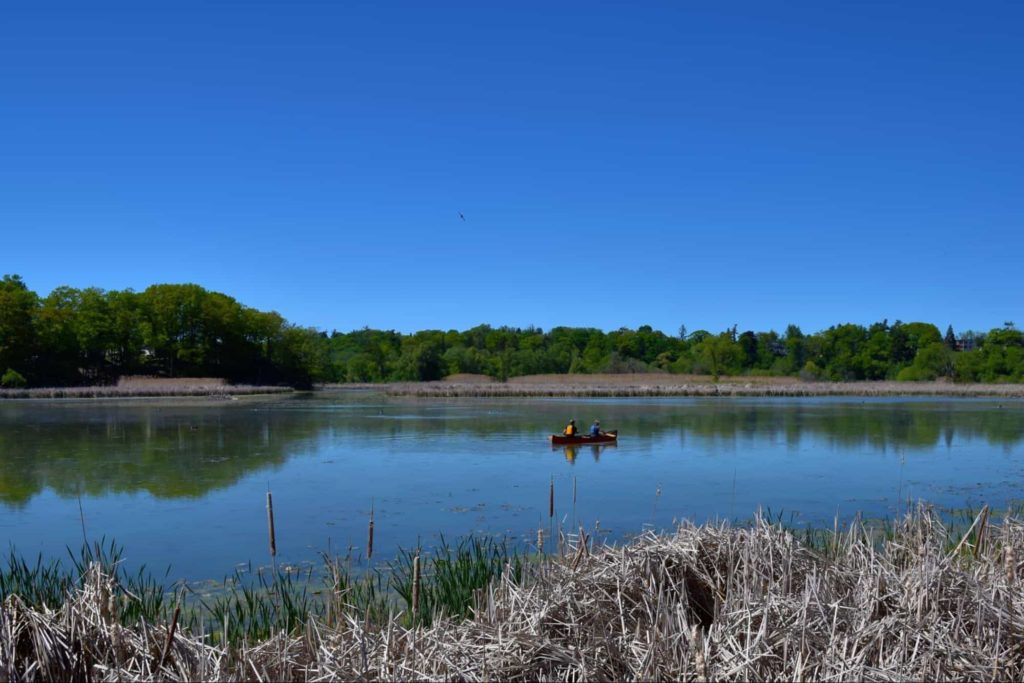 Rouge National Urban Park is the largest urban park in North America and is located in the Greater Toronto Area.
The park's diverse assembly of forests, creeks, farms, footpaths, wetlands, and human history dating back 10,000 years will help visitors discover Canada's natural beauties.
5. Casa Loma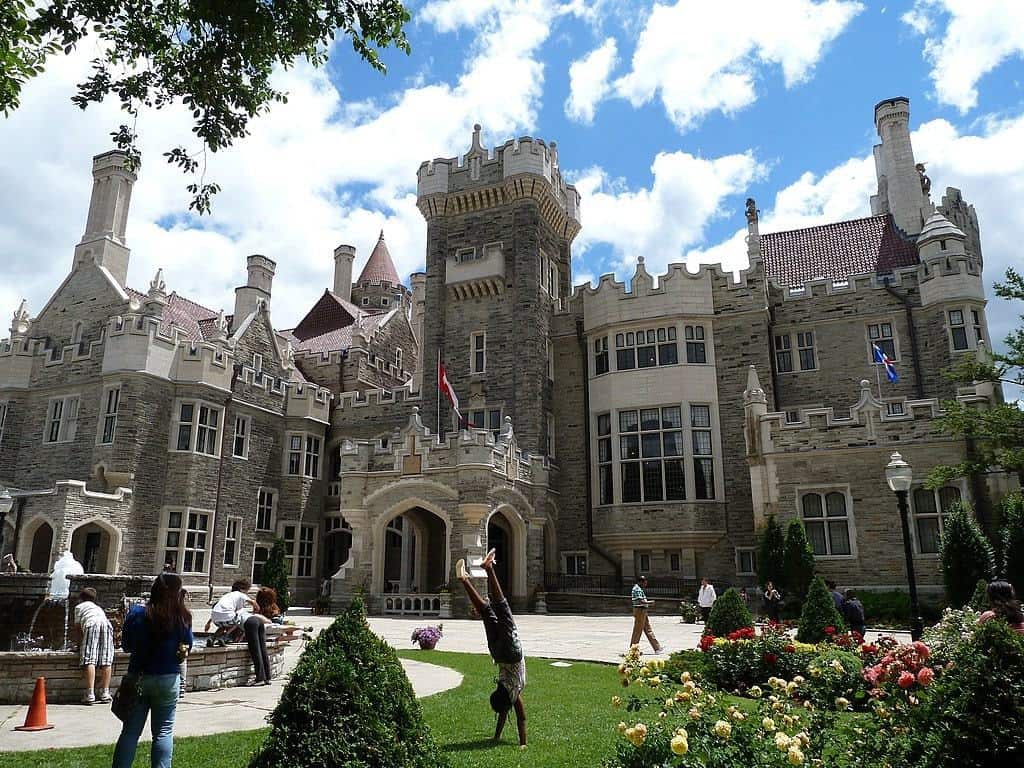 Casa Loma is a castle-style mansion and now a historic house museum in Toronto.
It has frequently been used as a filming location for movies such as X-Men, The Pacifier and Twitches because of its distinctive architectural style. Some television series such as Titans and Warehouse 13 also used Casa Loma as one of their locations.
Casa Loma can also be rented as an event space. In fact, it is a well-known location for wedding celebrations.
Where to Drink and Dine in Toronto
Toronto is known for its diverse food scene, with many restaurants and cafes on every street corner.
The city has an abundance of restaurants that are sure to satisfy your cravings. Toronto also has a lot of amazing places to drink, which makes it one of the best places to visit in Canada.
Here are some of the best restaurants in Toronto:
1. Scaramouche Restaurant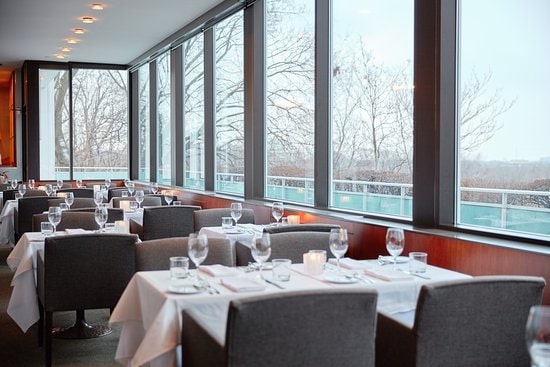 Scaramouche is a French restaurant in Toronto, Canada. It's located on the second floor of the Hotel Royal York and has been named one of the best restaurants in Toronto by the Toronto Star newspaper.
The food at Scaramouche is modern French cuisine with influences from around the world.
Must-Tries: Foie Gras Terrine, Grilled Filet Mignon, Halibut, Roasted Duck Breast
2. Canoe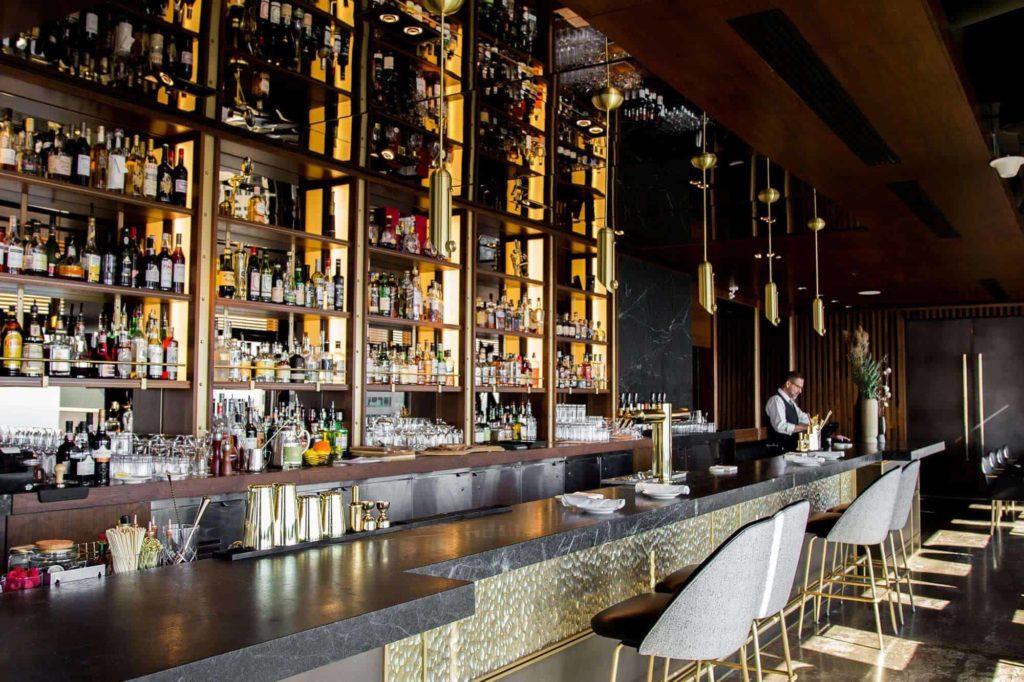 Canoe Restaurant is one of the most popular restaurants in Toronto that serves contemporary Canadian Cuisine. The restaurant is located on the 54th floor of TD Bank Tower Toronto that offers panoramic views of Toronto.
Canoe Restaurant offers crafts-inspired dishes that reflect Canada's diverse landscape, and rich history and culture.
Must-Tries: Panna Cotta, Pan Seared Quebec Fois Gras, Alberta Lamb Saddle, Smoked Salmon, Braised Lamb Shoulder
3. Buca Osteria & Enoteca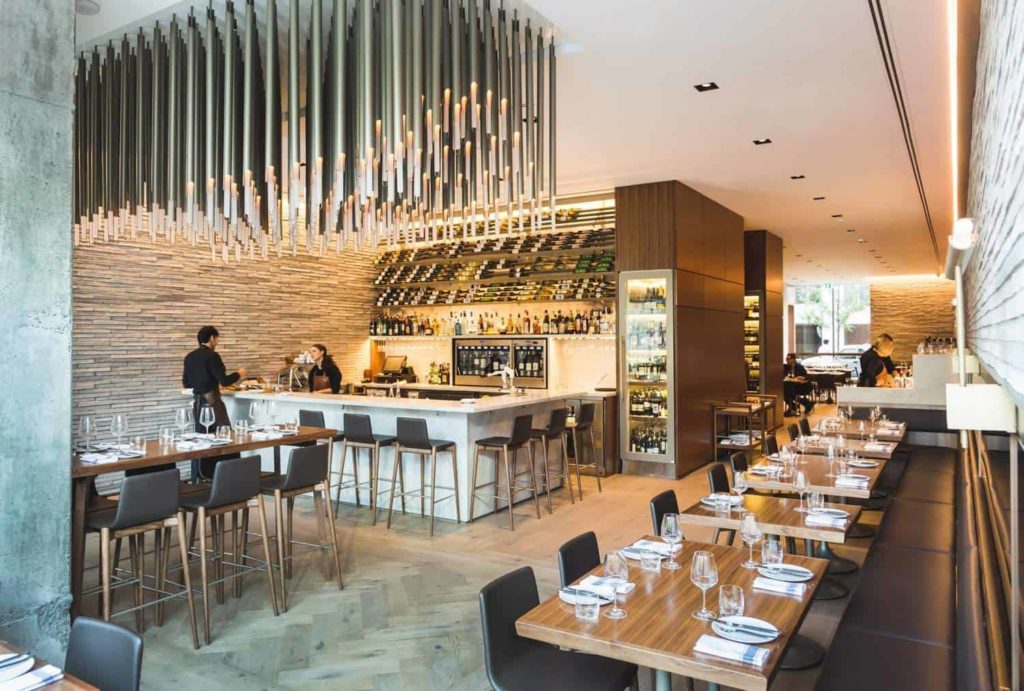 Buca Osteria & Enoteca is a rustic Italian restaurant with a high-end setting. It is home to some of the best pasta in Toronto.
One unique thing about Buca Osteria & Enoteca is that their menu changes frequently due to the seasonality of their ingredients.
Must-Tries: Nodini, Duck Ragu, Parmigiana Di Melanzane, Buffalo Ricotta Gnocchi, Burrata Pizza
4. DaiLo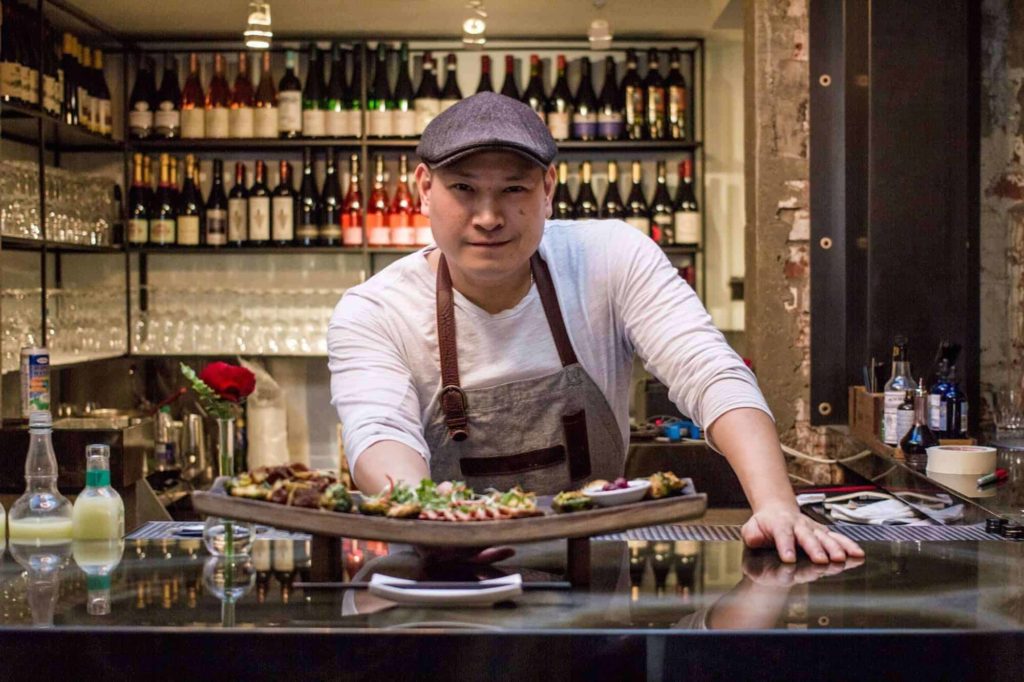 \Dai Lo is a Cantonese term used to address someone as chief, leader or a big brother. Dailo Toronto is an Asian restaurant predominantly serving Chinese cuisine.
It is centrally located in downtown Toronto and offers an upbeat environment making the place packed with crowds even late at night.
Dailo has been rated as the 18th best restaurant in Canada by Canada's 100 Best, a known digital marketing and advertising company.
Must-Tries: Truffle fried rice, fried watermelon, Whole Fried Giggi Trout, pumpkin dumplings, Hakka brown wontons
5. Grey Gardens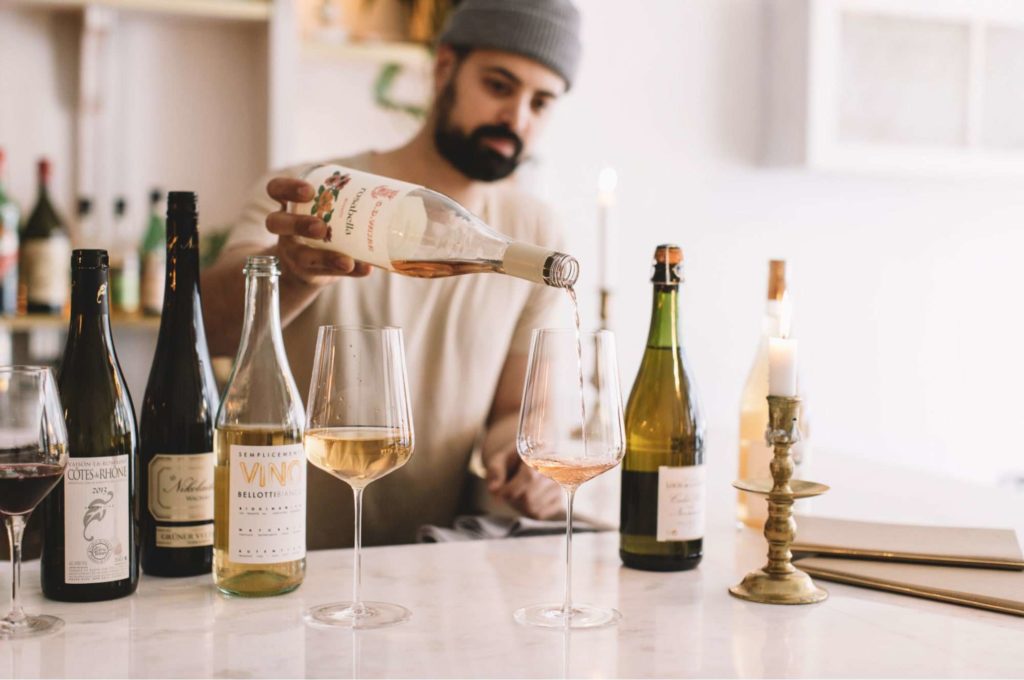 The Grey Gardens Restaurant in Toronto is a popular destination for locals and tourists alike. It offers fresh seafood and a long list of wines on their menu served in a very relaxing setting.
What locals and tourists like about Grey Gardens is their highly curated and wide selection of wines.
Must-Tries: Smoked fish chips, Smoked mackerel, Hand torn noodles, King oyster mushroom, Golden beets
Toronto's Sports Scene
Did you know that Toronto is a great place to be a sports fan? Torontonians are known to be fiercely loyal to their homegrown teams – from hockey to basketball and everything in between.
The city's sports scene is well-known across the country. Toronto has a number of popular sports teams including the following:
1. Toronto Raptors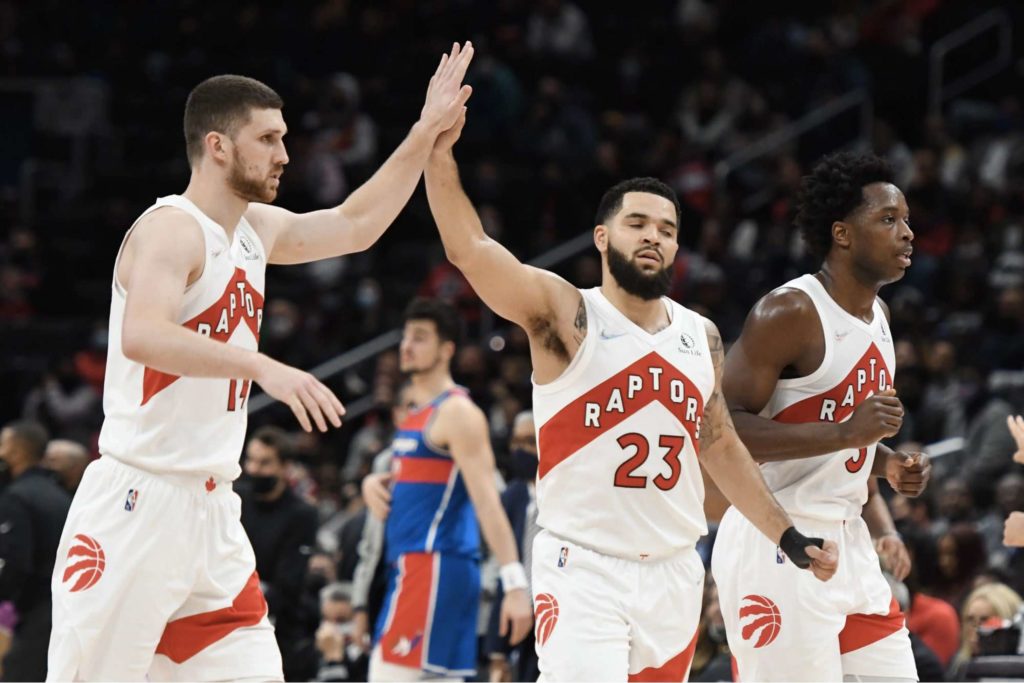 The Toronto Raptors are the NBA's only Canadian team. Founded in 1995, the Raptors have played their home games at the Air Canada Centre in downtown Toronto since 1999.
2. Toronto Maple Leafs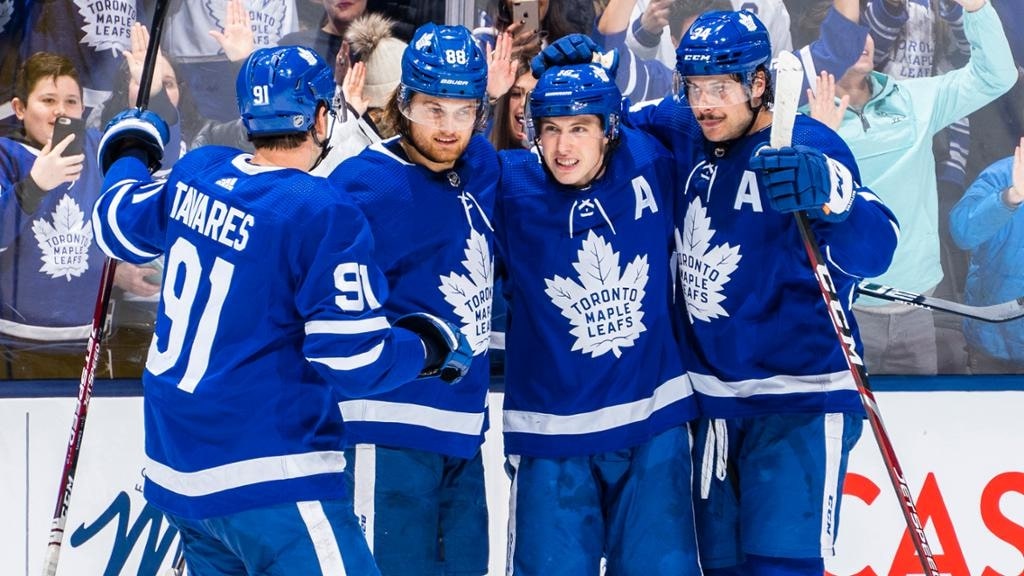 The Toronto Maple Leafs are a Canadian professional ice hockey team based in Toronto, Ontario. They are members of the National Hockey League (NHL).
The Maple Leafs were first established in 1917 as an Arena Football League team, and had played in various cities throughout Ontario. In 1967, they moved to the Air Canada Centre, where they have since played their home games.
3. Toronto Blue Jays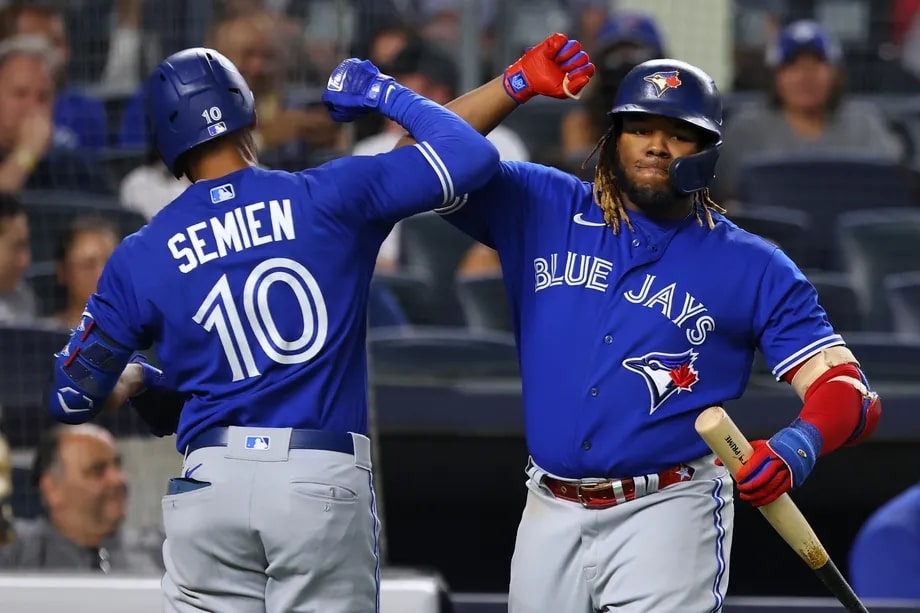 The Toronto Blue Jays are the oldest professional baseball team in Canada. In 1977, they were granted franchise status by MLB and began play as a member of the American League East Division.
They have won two World Series titles during their history, in 1992 and 1993, and have also won six division titles, 11 playoff appearances, and four league pennants.
Visiting Vancouver
Vancouver boasts beautiful natural scenery and is a great place for hiking and camping. The city also has a number of lakes that make it perfect for boating.
Here are some of the city's most popular attractions:
Outdoor Destinations
1. Capilano Suspension Bridge Park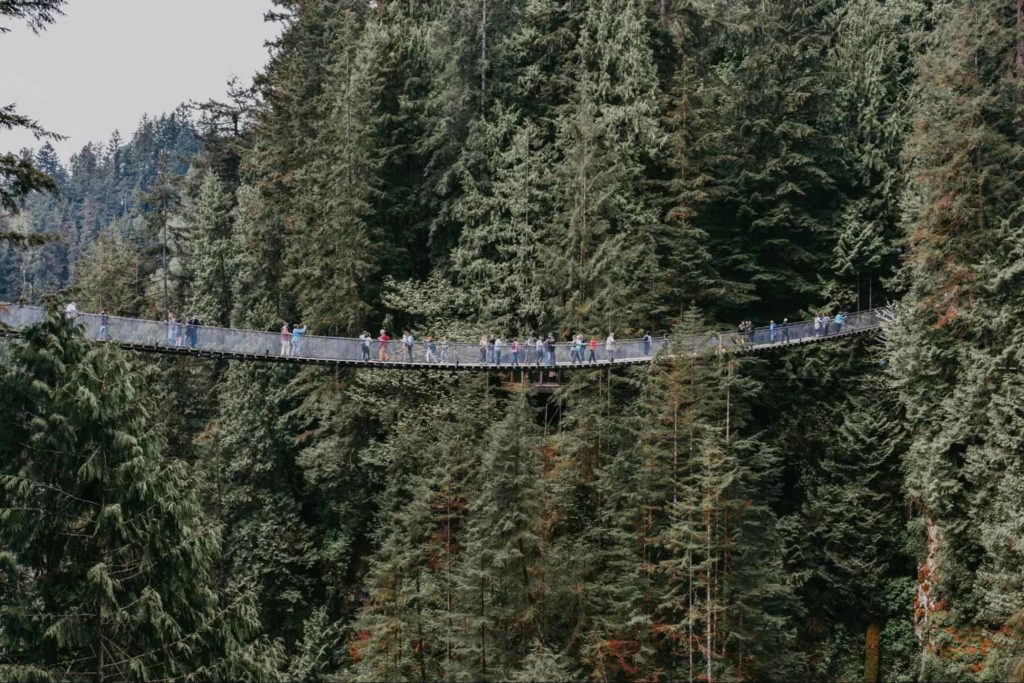 The Capilano Suspension Bridge is a straightforward suspension bridge that spans the Capilano River. The current bridge is 70 meters (230 feet) above the river and 140 meters (460 feet) long.
Over 1.2 million people visit it annually as it is a top attraction in Vancouver, BC. Several television shows, including MacGyver, Sliders, The Crow: Stairway to Heaven, and Psych, have used the bridge as a setting in some episodes.
2. Stanley Park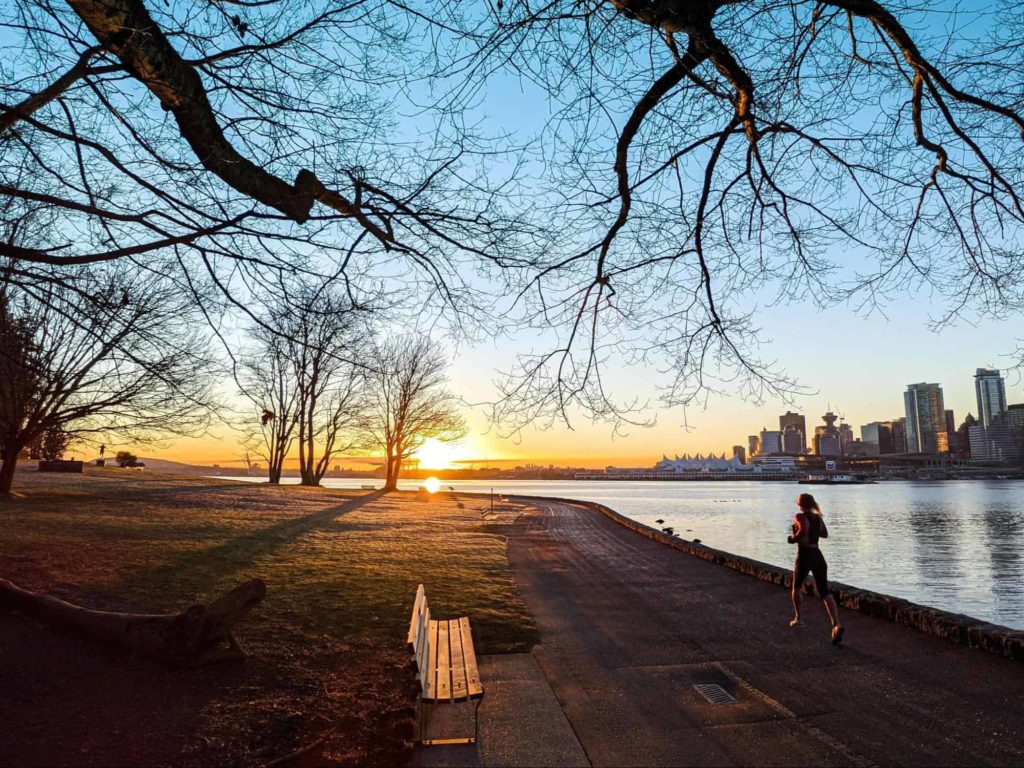 Stanley Park is Vancouver's first and largest urban park. It is a 400-hectare park of natural West Coast rainforest that offers a scenic view of water, mountain, sky and beautiful trees along Stanley Park's seawall.
Visitors can either join a tour or explore the park on their own. The park offers games that everyone can enjoy, or ride a train and visit the aquarium.
The park also has restaurants where visitors can dine with the ambiance of the forest.
3. Grouse Mountain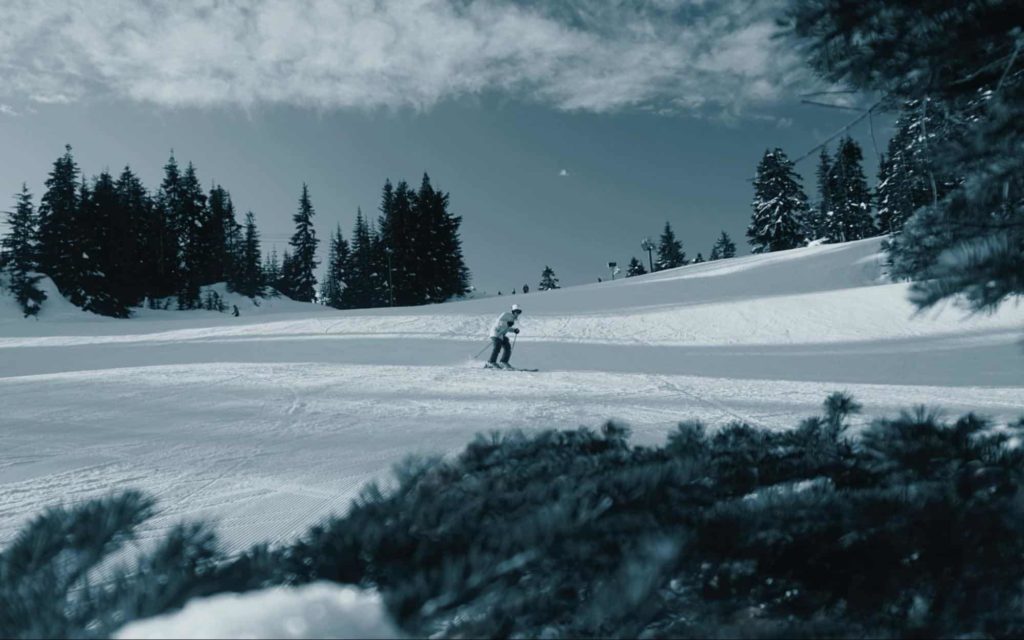 Grouse Mountain which stands at a maximum elevation of over 4,100 ft at its peak is one of the North Shore Mountains at the Pacific Ranges in Vancouver.
Grouse Mountain Resort has four chairlifts serving 33 runs and offers a view of Metro Vancouver and has two aerial tramways that are called "skyride".
A beautiful chairlift ride, lumberjack shows, tandem paragliding, helicopter excursions, guided eco walks, mountain biking and zip line are all available at Grouse Mountain Resort throughout the summer months.
4. FlyOver Canada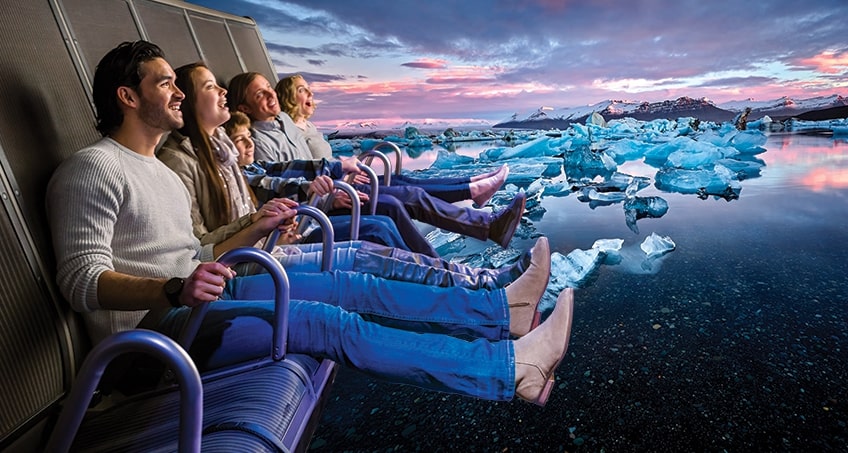 FlyOver Canada is the leading Flying Ride in North America and is centrally located at Downtown Vancouver.
FlyOver is an 8-minute ride that lets visitors experience some of the spectacular sceneries of Canada.
This flight simulation ride is a hit to visitors because it uses state-of-the-art technology that makes them feel like they're flying coast to coast Canada. With some wind, scents and other effects, visitors are in for an immersive experience.
5. Vancouver Aquarium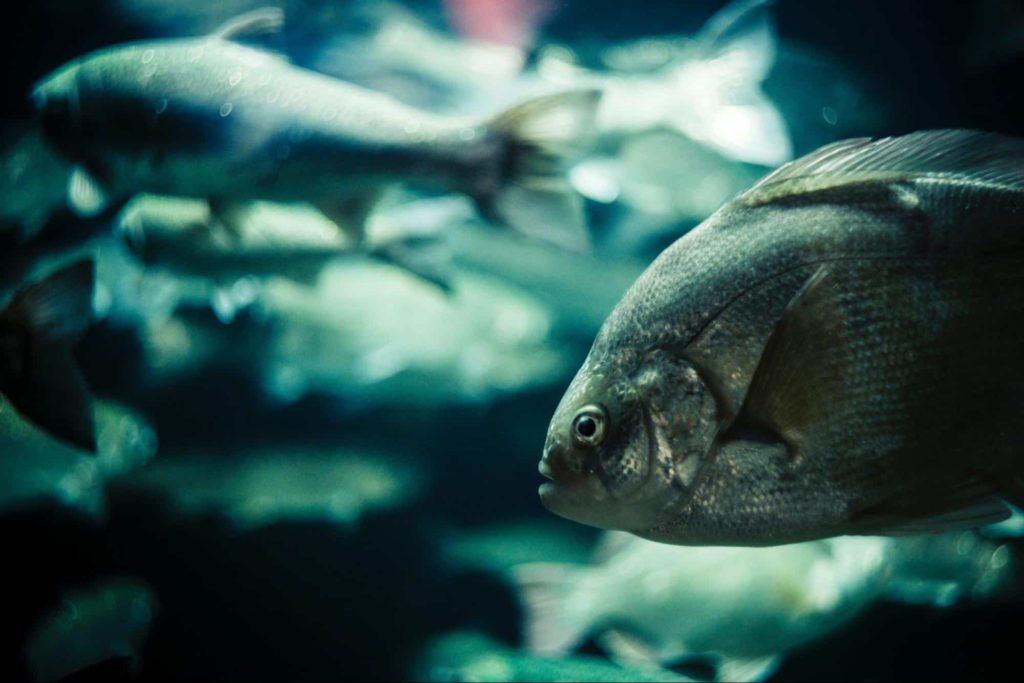 Vancouver Aquarium is a public aquarium in Stanley Park, Vancouver. The aquarium serves as a hub for marine research, ocean literacy instruction, environmental advocacy, conservation, and the care of injured marine life.
Locals and tourists love to visit Vancouver Aquarium because it is one of the first to employ educational naturalists to help interpret animal behaviors.
Where to Drink and Dine in Vancouver
Vancouver has a wide variety of restaurants and cafes to choose from when you're looking for something new and exciting.
Whether you're craving a traditional Canadian meal or something more exotic, there's sure to be an option that will satisfy your palate.
Here are some of the best restaurants in Vancouver:
1. Le Crocodile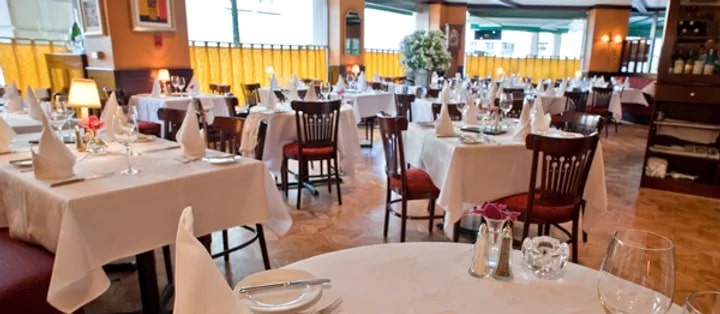 Le Crocodile Restaurant Vancouver is a fine dining restaurant located in Vancouver, British Columbia, Canada. It's a popular choice for those who are looking for some top-quality French cuisine.
Le Crocodile has been part of Vancouver's restaurant scene for over 30 years now, making it a famous restaurant for both locals and tourists alike.
Must-Tries: Foie Gras, Amuse Bouche, Chocolate Crocodiles, Lobster Bisque, Frog Legs
2. Joe Fortes Seafood and Chop House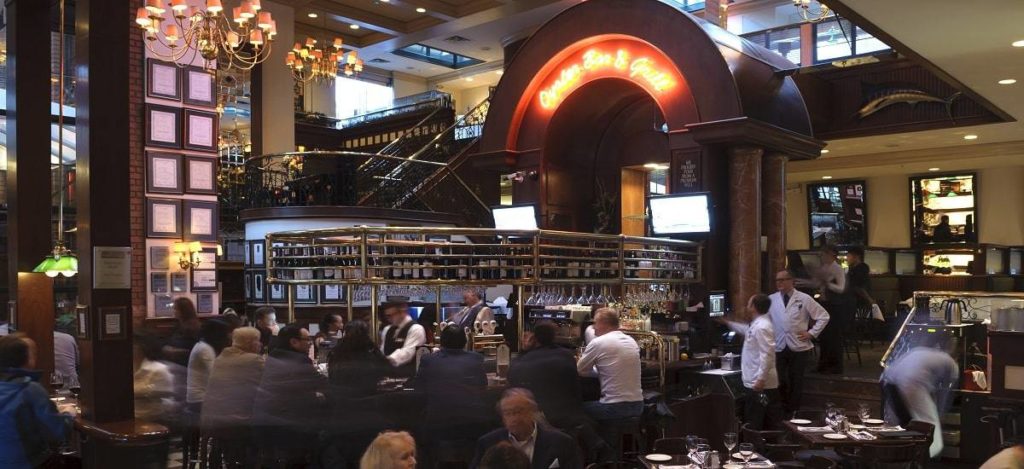 This San Francisco-style seafood grill offers patrons from all over the world a dynamic culinary experience that always delivers more – more hospitality, more variety, and more buzz.
The restaurant is conveniently situated off crowded Robson Street in Downtown Vancouver.
Locals and tourists alike converge on Joe Fortes to savour the best cuisine in town. This is accompanied by an award-winning wine list with over 300 selections, a highly personalised level of service, and warm hospitality.
Must-Tries: Joe Fortes Burger, Lobster Rolls, Beef Carpaccio, Seafood Linguine, Crab Cake
3. Blue Water Cafe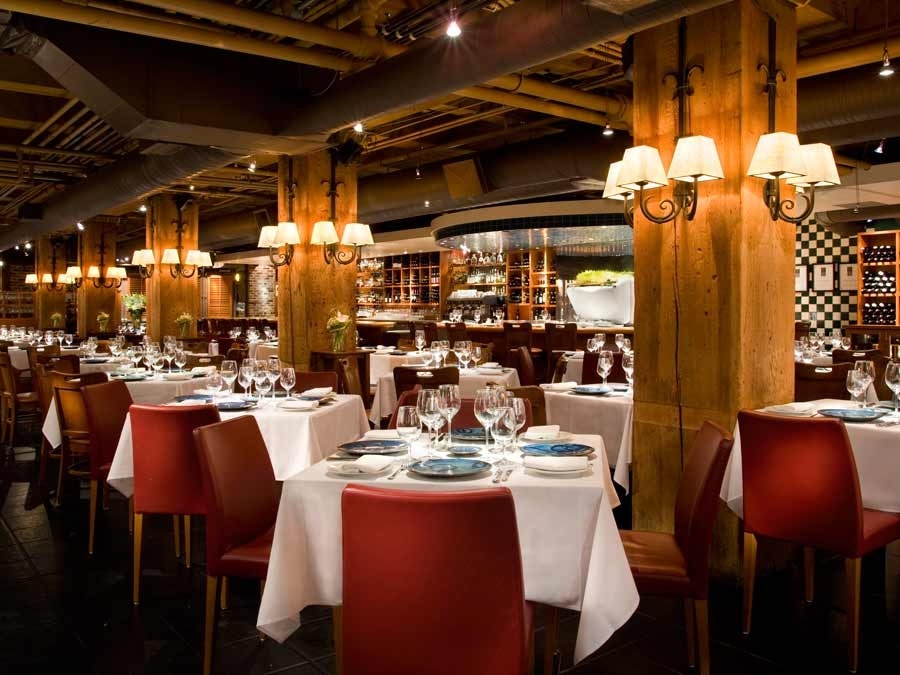 Blue Water Cafe is located in the center of the distinguished and thriving Yaletown neighbourhood and is housed in a charming brick and beam vintage warehouse conversion.
Their Raw Bar constantly offers fresh, clean flavours and distinctive presentations, emulating the real Japanese culinary aesthetic.
Must-Tries: Seafood Tower, Scallop Ceviche, Smoked Salmon Terrine, Tuna Tartare, Dungeness Crab Salad
4. Giardino Restaurant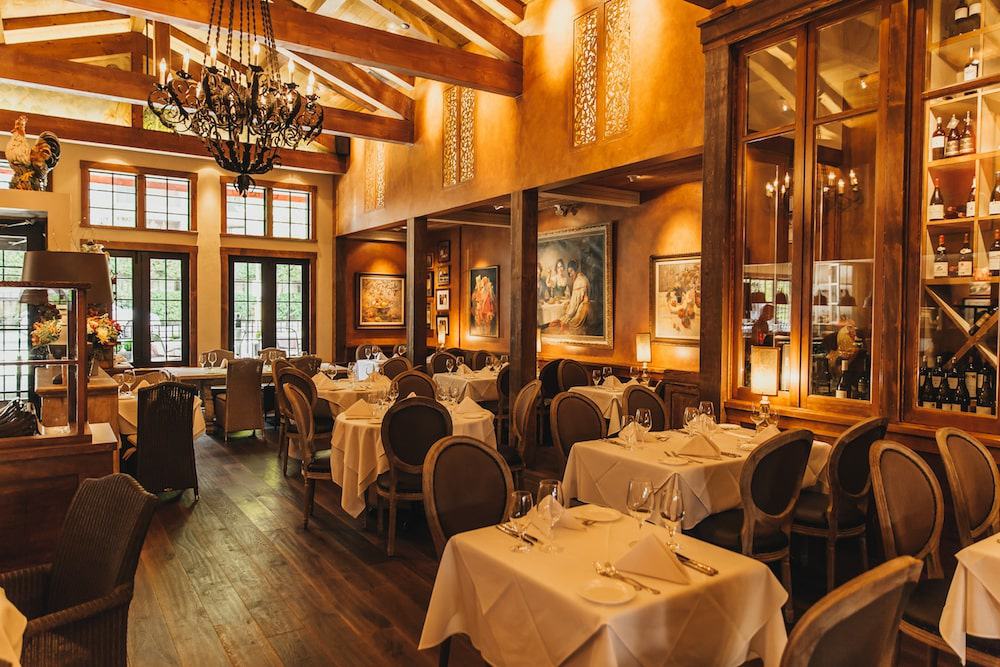 Giardino Restaurant serves Italian food in a chic, Tuscan-style dining area with vaulted ceilings, a courtyard, and a bar.
Giardino takes visitors on a classic Tuscan trip where they may sample the bold, robust flavors that the Italian region is known for.
Guests love it there because you'll be taken to the splendour of Tuscany and the Mediterranean as soon as you enter.
Must-Tries: Squid Ink Seafood Pasta, Atlantic Lobster Medallion, Saffron Risotto, Dungenese Crab Cake, Spaghetti Al Nero Di Seppia
5. Miku Restaurant Vancouver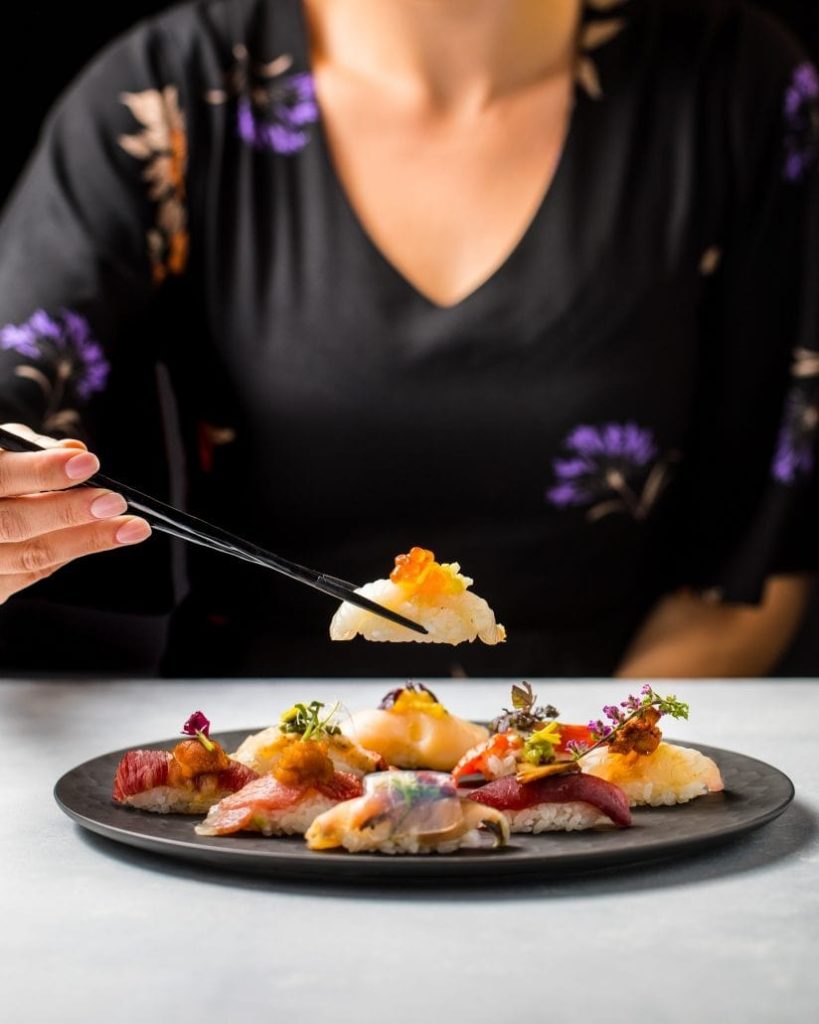 Miku Restaurant Vancouver is a famous Japanese restaurant claiming to be the pioneer of aburi sushi in Canada.
It is situated centrally at the heart of downtown Vancouver, specialising in exquisitely executed dishes.
Popular dishes: Salmon Oshi Roll, Aburi Sushi, Green tea Opera Cake, Ebi Fritters, Red Wave Roll
Vancouver's Sports Scene
Vancouver is a city with a long history of sports teams. They have a solid lineup of popular local teams, from the Vancouver Grizzlies to the Vancouver Canucks, and even the NHL's most recent expansion team, the Vegas Golden Knights.
Vancouver has a variety of popular professional sports teams including the following:
1. Vancouver Grizzlies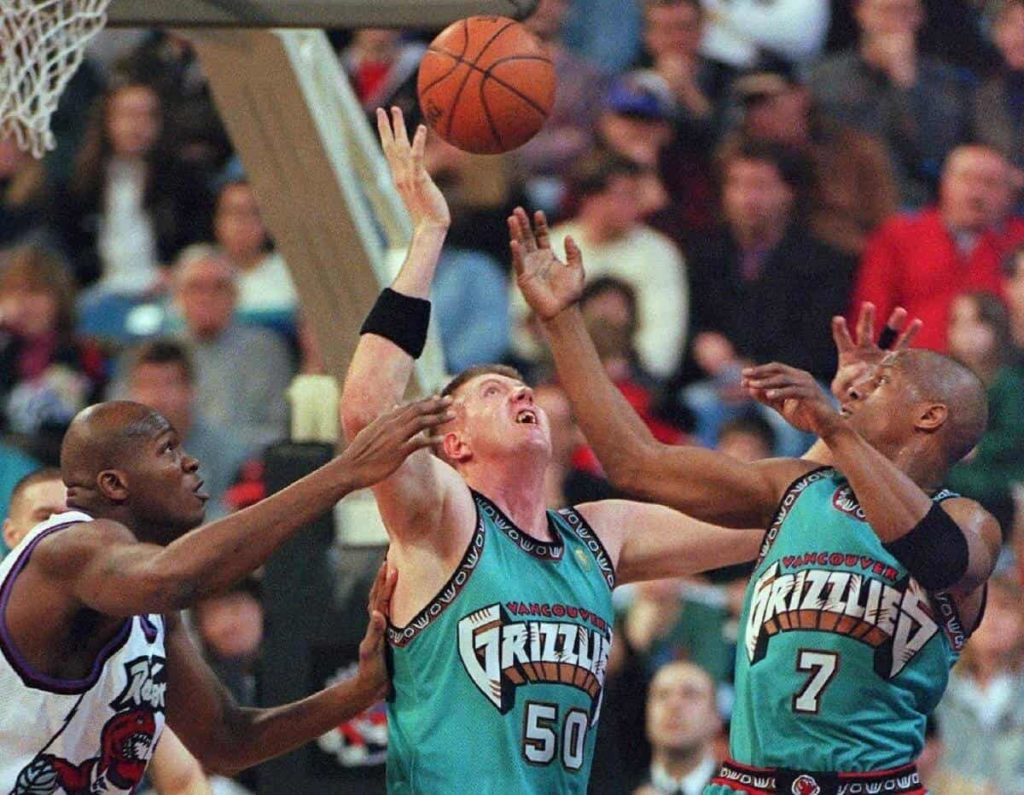 The Vancouver Grizzlies are a professional basketball team based in Vancouver, British Columbia. They were founded in 1995 as an expansion team in the National Basketball Association (NBA).
The team's name was derived from the grizzly bear, which is native to British Columbia.
The Vancouver Grizzlies last played in 2001 and moved to Memphis the same year.
2. Vancouver Canucks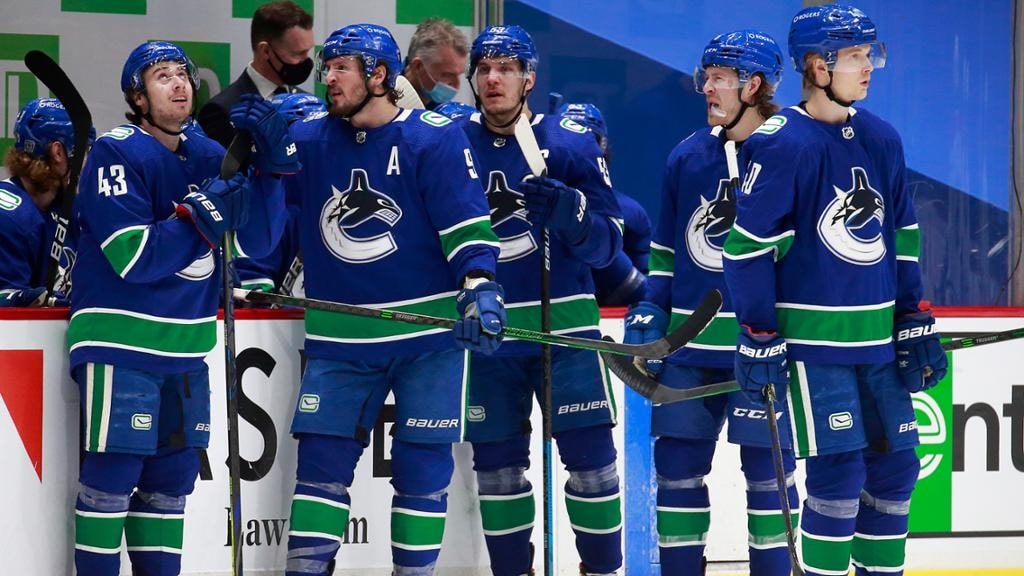 The Vancouver Canucks are a professional ice hockey team based in Vancouver, British Columbia. They play in the Western Conference of the National Hockey League (NHL).
The Canucks joined the NHL as an expansion team in 1970 and were known as the Seattle Metropolitans until 1982 when they changed their name to "Vancouver Canucks."
The team won their first Stanley Cup championship in 1972, and have since won five more. They have also won two Presidents' Trophies as playoff champions, in 1994 and 2011.
Their current home arena is Rogers Arena.
3. Vancouver Whitecaps FC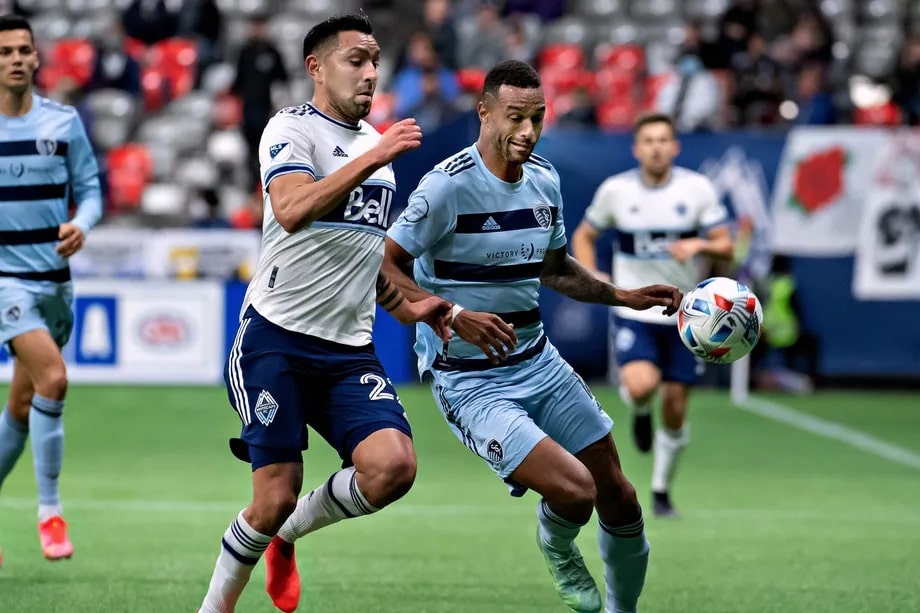 Vancouver Whitecaps FC is the first Canadian-based MLS team and the only one in Vancouver. They play home games at BC Place Stadium, which seats over 35,000 fans.
The team was founded in 2009. The name "Whitecaps" refers to the blue and white colour scheme that represents British Columbia's flag.
The club plays its home games during spring and summer months, when temperatures aren't as high as they are in winter months (which tend to be rainy).
FAQs on Visiting Toronto
How long does it take to get from one part of Toronto to another?
It takes about 30 minutes by subway from downtown to midtown. If you're traveling by car, it takes about 20 minutes.
Are Toronto's parks and gardens open during the winter?
Toronto has many beautiful parks that are open all year round, including Riverdale Park and High Park.
Is there an airport close to the city of Toronto?
There are two airports located within easy reach of Toronto: Pearson International Airport (YYZ) and Billy Bishop Airport (YTZ).
Both airports offer flights from all over North America as well as Europe and Asia.
FAQs on Visiting Vancouver
What is the best time to visit Vancouver?
The best time to visit Vancouver depends on where you want to stay and what type of accommodations you need.
If you're staying on a beachfront property or renting a condo right downtown, there's no bad time for a visit!
But if you're looking for something with more character and less touristy vibe, springtime is definitely your best bet.
Summertime is also a beautiful time to visit but it gets hot (not too hot though!), while autumn offers mild temperatures.
How do I get to Vancouver?
The best way to get to Vancouver is by plane or train. You can fly into Vancouver International Airport (YVR), which is located in Richmond, British Columbia, Canada. If you're coming from the United States, there are a number of flights that arrive at YVR.
There are also trains that run between Vancouver and other parts of Canada and even the United States.
Is there a nearby airport in Vancouver?
Vancouver International Airport (YVR) is the closest airport in Vancouver that serves as both a domestic and international airport in Canada.
---
We hope you enjoyed looking through some of the best spots in Toronto and Vancouver! Hopefully, we've helped you reach a decision on which city to check out first.
Torontonians and Vancouverites, did we miss any must-tries and must-sees? Let us know in the comments below!