What is the population of Toronto?
There's no doubt that Toronto is one the most vibrant and diverse cities in Canada. Otherwise known as New York North, the city is a central hub for business, education, and entertainment.
And as a city that thrives in providing opportunities, the possibilities are endless! You can job hop and try out advertising, digital marketing, or even life coaching.
This is why a lot of people consider moving to Toronto or simply investing in the city's real estate market.
If you're wondering just how many people live in the city or are considering relocating here, then keep reading.
What is the population of Toronto in 2022?
As of writing, the population of Toronto in 2022 is estimated to be 2,755,481. According to the Canadian Census, the city sees an annual population growth rate of 0.93%.
This makes Toronto the fastest growing metropolitan area in both Canada and the United States, population-wise.
Toronto is also the most populated city in Canada, and the fourth most populous city in North America.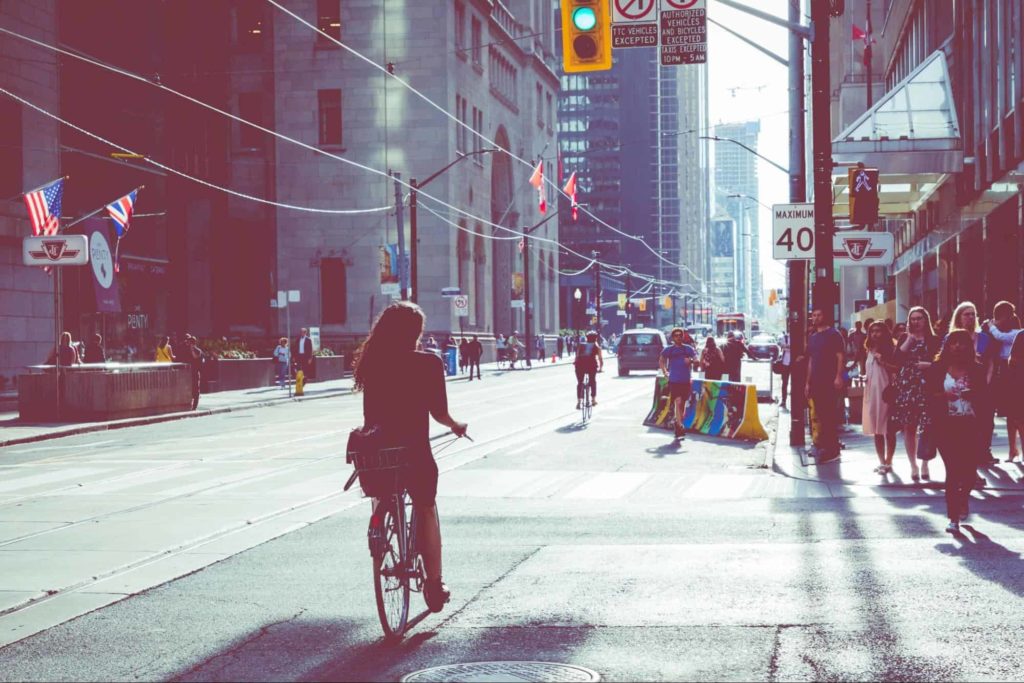 How ethnically diverse is Toronto?
There are many ethnic neighborhoods in Toronto alone. According to the World Population Review, nearly half of the city population accounts for foreign-born people.
Visible minority groups make up 49% of the city's population. In fact, Toronto holds the second-highest percentage of foreign-born residents among all cities in the world, just after Miami.
Toronto Demographics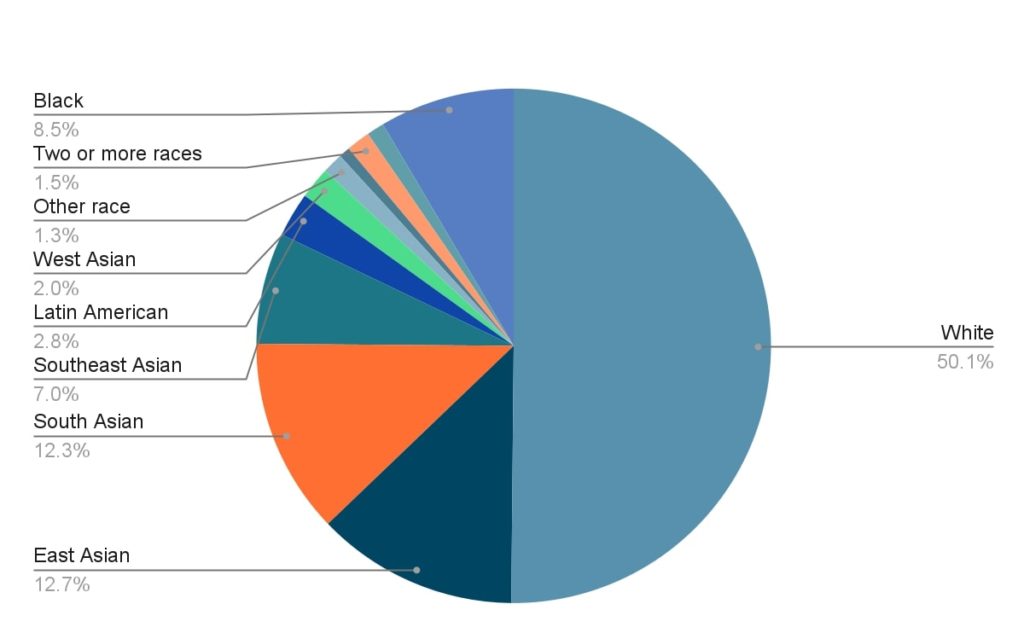 Racial composition of Toronto as of 2016 (Source: World Population Review)
The same report revealed that the most common ancestry groups were English (12.9%), Chinese (12.0%), Canadian (11.3%), Irish (9.75), and Scottish (9.5%).
How much of Toronto's population is immigrants?
Canada has always been known to have a defining history of immigration. Millions of people have immigrated to various cities in Canada and continue to do so.
The population growth in Canada owes to the number of immigrants granted permanent residence in the country from 2016 to 2021. According to Statistics Canada, immigrants accounted for 71.1% of the population living in households within those years.
Interestingly, India took the top spot as the birthplace of new Canadian immigrants for the first time in years. It accounted for 18.6%, followed by the Philippines at 11.4%, and China at 8.9%.
In 2021, it was recorded that 9 out of 10 Canadian immigrants have settled among three of the city's urban centers. 29.5% are in Toronto, 12.2% are in Montreal, and 11.7% are in Vancouver.
Hence, Toronto houses the largest portion of total Canadian immigrants. In fact, 46.6% or nearly half of the city's population are made up of immigrants.
To break it down further, four municipalities in Toronto have more than half of their population accounted for by immigrants. These are Markham (58.6%), Richmond Hill (58.2%), Mississauga (53.2%), and Brampton (52.9%).
What will be the population of Toronto in 2030?
According to Population Demographics, the population of Toronto is estimated to reach 3.5 million by 2030. This equates to a 30% increase from what the current population is.