The 10 Best Advertising Agencies in Toronto
Are you thinking about expanding the reach of your business? We'll be the first to admit that it's not going to be easy, but hiring the best advertising agencies in Toronto will make that venture a lot more convenient — and exciting!
We've made a list of the top advertising agencies in the area that can help businesses of all sizes get more business and drive up their sales. We picked them based on their track record, range of services, and what business owners think about them.
Before we get to it though, we're going to look at how much business owners need to shell out for advertising services in Toronto.
How Much Do Advertising Services Cost in Toronto?
In the early days of advertising, most advertising agencies earned money through commissions.
For example, if a large company spent around $2,000,000 for advertising campaigns, an ad agency could receive as much as $400,000 in commissions. However, this is no longer how most ad agencies operate.
Since even small businesses and startups now need help from advertising agencies to reach more customers, the trend has given birth to niche advertising campaigns that don't need to cost millions of dollars.
The majority of advertising agencies in the country charge based on time and materials or the flat rate of an entire advertising campaign. Here's the difference between the two:
Small or niche advertising services are usually charged based on the hours spent and materials used, which explains why they're in-demand among small businesses.
Hourly rates by advertising professionals largely differ, though. An established ad agency usually charges $100 to $250 per hour to work on small advertising campaigns that include project management, graphic design, and creative direction.
Other ad agencies may charge more than $250 per hour, especially if the ad campaign will be handled by its senior ad professionals. The most talented advertising teams will ask for higher fees, but the results will always be worth it.
A stay-at-home freelancer, on the other hand, charges hourly rates as little as $40 to $50. Freelance ad professionals can be a great choice if you don't have a huge advertising budget, but there's no guarantee that the results will be superb.
Meanwhile, a full-scale advertising campaign typically costs no less than $30,000. Large campaigns usually have a flat rate, instead of hourly rates, because a large team of ad professionals will be working on them.
Based on our research, we found that small businesses with less than 50 employees in Canada spend around $40,000 per year for ad campaigns, while established companies with more than 100 employees have an advertising budget of at least $100,000.
The Best Advertising Agencies in Toronto
Reaching more customers and increasing the visibility of your business comes at a price, but with the right advertising agency, your money will be worth it, down to the last cent.
Here's our list of the best advertising agencies in Toronto that every business should consider hiring:
1. Strategic Objectives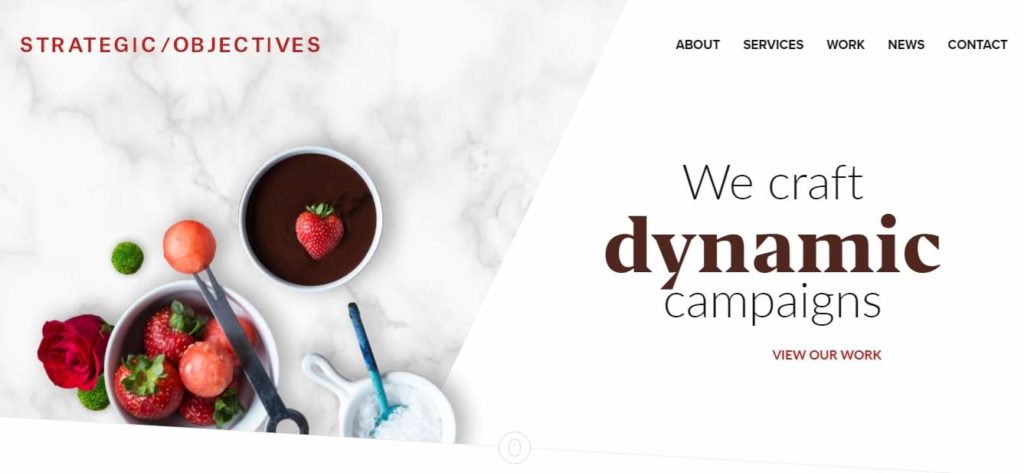 SERVICES
Media and blogger relations, social media advertising, event planning and management, brand identity consulting, influencer marketing, reputation management, and product launches
WEBSITE
https://www.strategicobjectives.com/
ADDRESS
184 Front St E suite 400, Toronto, ON M5A 4N3, Canada
CONTACT DETAILS
416-366-7735


[email protected]

OPERATING HOURS
Monday to Sunday: 10:00 AM – 6:00 PM
If you're looking for an advertising agency that can do traditional advertising and digital marketing, then you'd want to check out Strategic Objectives. You've probably heard of it, actually, as it's the most decorated PR and ad agency in Canada.
Some of the accolades that Strategic Objectives have received are the IABC Gold Quill, Golden World Awards, IABC/Toronto OVATION Awards, and more. If these awards mean anything, it's that this agency can make any advertising campaign successful.
The thing we love most about Strategic Objectives is that it can manage any form of advertising campaign, whether it's promotion through product launches or with the help of online and media influencers.
Its versatility in different advertising strategies makes it qualified to handle the advertising needs of both small businesses and large corporations. If you're running a startup, your business will definitely benefit from its brand reputation and digital marketing campaigns.
In case your business finds itself in hot water, Strategic Objectives can help through its social media crisis strategy and reputation management.
All in all, we consider Strategic Objects one of the best advertising agencies in Toronto for businesses of all sizes.
Traditional and online advertising
Well-decorated ad agency
Open to businesses of all sizes
Open from Monday to Sunday
One of the priciest agencies in the area
Customer Reviews
Take a look at these comments shared by previous clients on Google Reviews:
"I've worked with the Strategic Objectives team on many occasions and they are amazing! I love their fresh, creative and inspiring ideas and positive energy. I appreciate their professionalism and attention to detail. Literally everything is well thought out and executed. Five stars from me!" -Susan Langdon C.M.
"It's been a great pleasure working with Strategic Objectives on the Cashmere Collection runway show for several years now. I am consistently impressed with Deborah and her team's work ethic, efficiency, creativity and genuine positive energy & vibe. They create an amazing work environment that empowers, inspires and allows for powerful and effective teamwork. They remain respectful and gracious to everyone, which speaks volumes! Deborah and her team truly care about each project and are completely dedicated to bring their client's vision and message to life. SO convey their objectives with clarity and communicate effectively, providing a clear vision and a united goal to create a successful event. An extraordinary team producing amazing work! -Erika Larva
2. Cossette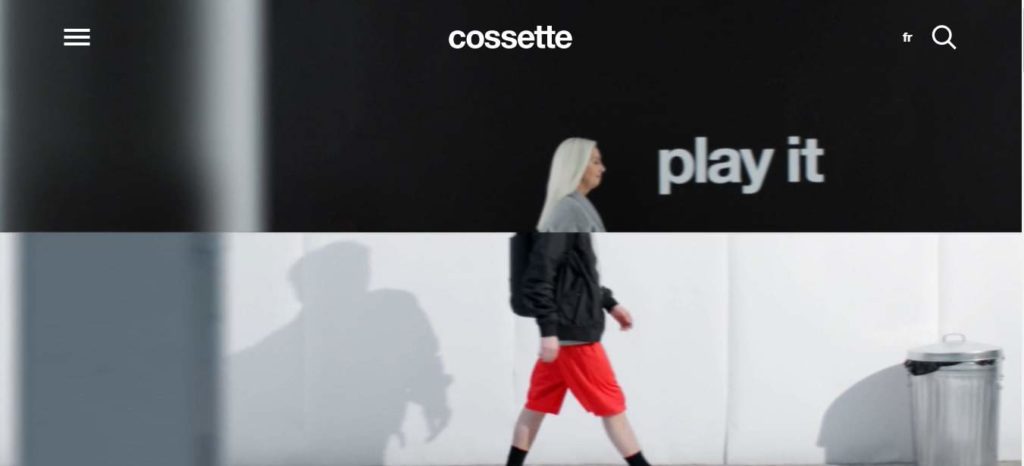 | | |
| --- | --- |
| SERVICES | Design and branding, integrated communications and content, media planning and buying, regional marketing, production services, marketing and business strategy, customer experience, and consumer insights |
| WEBSITE | https://www.cossette.com/ |
| ADDRESS | 32 Atlantic Ave, Toronto, ON M6K 1X8, Canada |
| CONTACT DETAILS | 416-922-2727 |
| OPERATING HOURS | Monday to Friday: 9:00 AM – 5:00 PM |
Established in 1972, Cossette has established itself as one of the strongest advertising and creative agencies in the country through its consistently successful advertising campaigns.
Its in-house advertising team is made up of professionals who know the ins and outs of media planning, video production, business strategy, and integration communications, meaning it can work with high-potential businesses from any industry.
If there's one advertising strategy Cossette is most popular for, we'd have to say print and video production. It's produced a variety of video and social content for local businesses, including stop motion, social media clips, and even commercials.
Aside from video production, Cossette is an expert in regional marketing as well, which is ideal for local businesses that want to widen their reach within their own community.
To keep up with the increasing diversity in Canada, Cossette has assembled a roster of multicultural specialists to target people of different ethnicities in the country, making it one of the few ad agencies to do this.
It also has five branches scattered all over the country, so it has a solid grasp of the local market of the most popular cities in Canada, not just in Toronto.
Overall, we like that Cossette is an advertising agency that isn't afraid to take risks for the benefit of small and local businesses. If you ask us, that's a trait that every business owner should look for in an ad agency.
Specializes in video production
Large in-house team of creatives
Five branches nationwide
Can do regional and multicultural marketing
3. Charming Media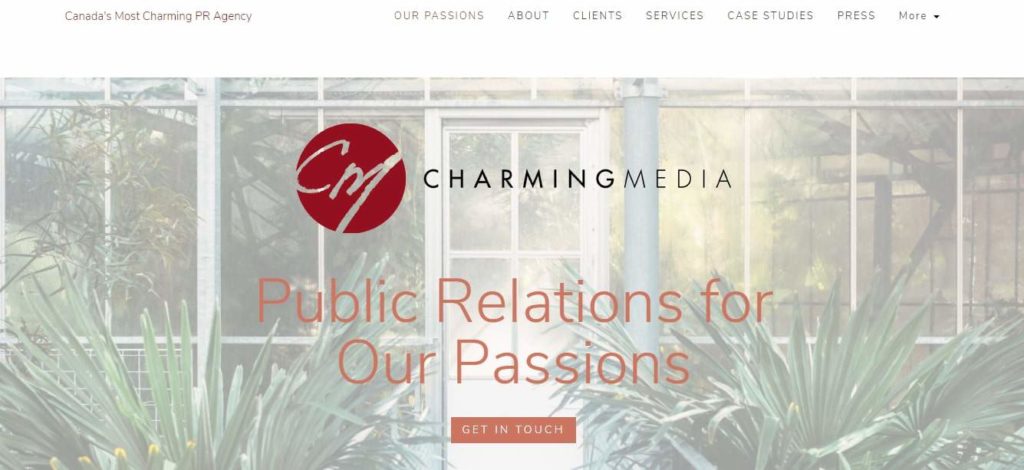 | | |
| --- | --- |
| SERVICES | Public relations, influencer marketing, and event management |
| WEBSITE | http://charmingmedia.ca/pr-agency-canada/ |
| ADDRESS | 360 Dufferin St Unit 105, Toronto, ON M6K 1Z8, Canada |
| CONTACT DETAILS | 647-317-0865 |
| OPERATING HOURS | Monday to Friday: 9:00 AM – 5:00 PM |
If you're running a business related to beauty and wellness, there's no better ad agency for you than Charming Media. How can we say that it's the perfect match for such businesses, though?
Well, for one, Charming Media is passionate about beauty products, fitness, nature, and everything in between. Its current clientele includes famous local brand names such as Studio Spin, Men's Health Foundation, and The Wellness Market.
Charming Media specializes in influencer marketing and events management too, both of which are advertising strategies that businesses in the beauty and wellness industry need.
One thing you can expect from Charming Media if you hire it to arrange a product launch is a jam-packed room. Aside from coming up with a concept and inviting guests, its team will take care of the event gifts (which are all sustainable, by the way).
If you want your products to be advertised in a movie or television series, Charming Media can arrange that as well. It has a designated PR team that handles product placements.
Charming Media can even make sure that your events garner media and online attention through its roster of online influencers. It's safe to say that it knows all the ingredients for a successful media event or product launch.
It's not a one-trick pony, though. Charming Media may be more in-demand for its online influencer campaign and events management, but it can help in crisis management, competitive analysis, and PR strategy as well.
Focuses on beauty and wellness
Responsive customer service
Friendly and approachable staff
Works mainly with business in the beauty and wellness sector
Customer Reviews
Charming Media has a perfect 5 out of 5 rating on Google Reviews. Here's what its customers had to say about it:
"I've been working with Charming Media for close to a decade now. It's been nothing but a great and pleasant experience. Valerie and her incredible team are easy to work with, quick to reply to questions, and are extremely passionate about the work they do. I would highly recommend Charming Media for all your PR needs." -Anna Hershenfeld
"We absolutely LOVE the Charming Media team. They live out the value of honest team work and doing it with passion & love. Each team member loves what they do and you can tell that from interacting with them as a client. As a health and wellness company, they are so aligned with the language we speak. It's such a blessing having them apart of our company's/brand's journey!" -The Wellness Market
4. DDB Canada, Toronto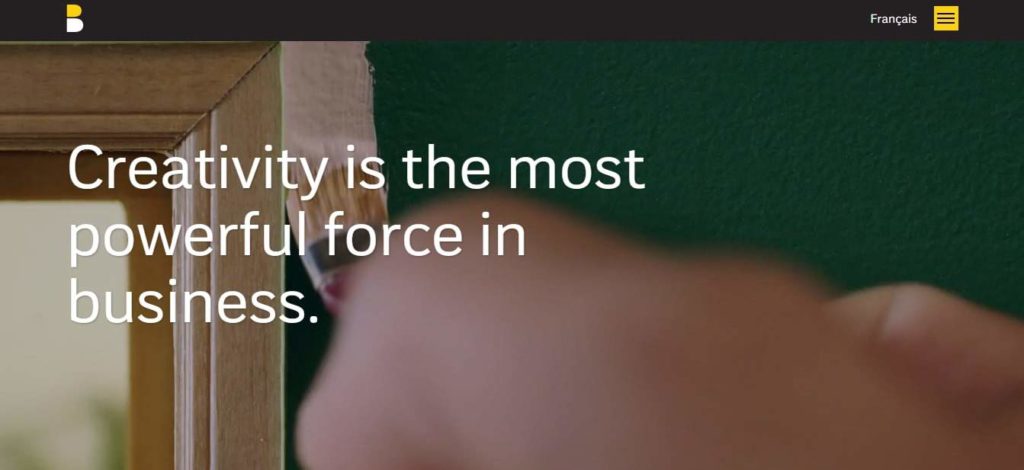 | | |
| --- | --- |
| SERVICES | Brand design, content marketing, decision science, digital marketing, creative advertising, public relations, user experience, social media marketing, and business strategy |
| WEBSITE | https://www.ddb.ca/en/ |
| ADDRESS | 33 Bloor St E Suite 1700, Toronto, ON M4W 3H1, Canada |
| CONTACT DETAILS | 416-925-9819 |
| OPERATING HOURS | Monday to Friday: 8:30 AM – 5:30 PM |
If you know anything about the advertising industry, you'd know that DDB is one of the most prominent advertising agencies in the world, so it's no surprise it landed a spot here.
DDB has branches scattered in various continents, which serve as a testament to its capacity and reach as an advertising agency. It's worked with multiple household names such as Mcdonald's, Volkswagen, and Adidas.
Regardless of the scale of your advertising campaign, DDB Canada can take on anything because of its large in-house team that includes graphic designers, public relation specialists, digital marketers, production designers, and creative directors.
That said, we can only recommend DDB Canada to businesses that need large-scale advertising campaigns because it's a full-range advertising company itself. It can do so much more beyond events management and online influencer marketing.
Another reason we can't recommend it to small businesses and startups is the price, of course. But that's already given considering that it's one of the most popular ad agencies in the world.
If what you're after is an impressive track record, then you wouldn't be disappointed with DDB Canada. We're sure that there's no challenge in advertising that it hasn't encountered yet.
Prominent ad agency
Four branches in Canada
Can handle advertising agencies of any scale
Can work with businesses from any industry
Expensive advertising services
5. Giants & Gentlemen Advertising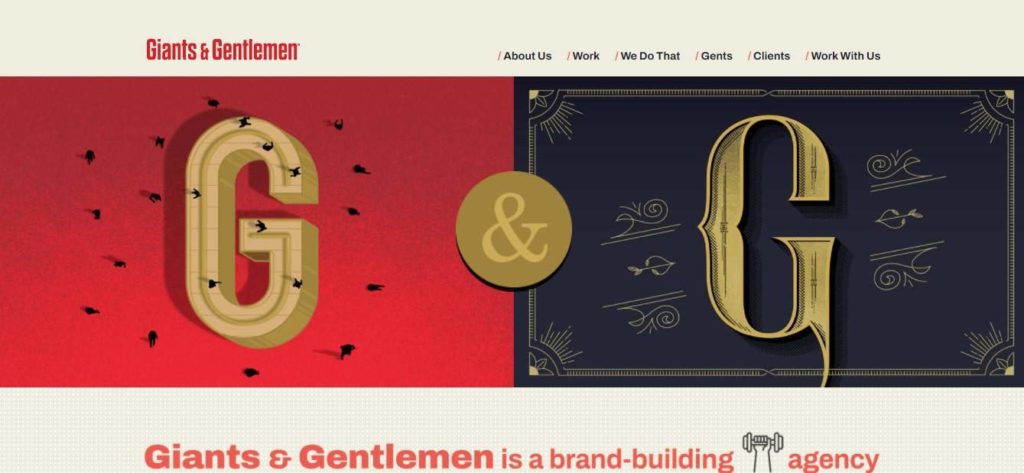 | | |
| --- | --- |
| SERVICES | Brand identity, creative development, brand design, social media marketing, SEO and SEM, business strategy, business optimization, video production, and creative production |
| WEBSITE | https://giantsandgents.com/ |
| ADDRESS | 411 Richmond St E #308, Toronto, ON M5A 3S5, Canada |
| CONTACT DETAILS | 647-352-4500 |
| OPERATING HOURS | Monday to Friday: 9:00 AM – 5:00 PM |
For startups and small businesses that want to establish a distinct, solid brand identity that makes them stand out, we highly recommend hiring Giants & Gentlemen. It's a creative advertising agency that specializes in brand building and identity.
Giants & Gentlemen has only been around for a little over nine years, but it's launched successful advertising campaigns for a number of local brands. It was even awarded as Canada's top employer for young people twice in a row.
Some of the brands that Giants & Gentlemen helped launch are Dr. Oetker, Enercare, Circle K, Fisherman's Friend, and Global Pet Foods. The fact that you're familiar with these names proves that it knows how to make a business stand out.
Giants & Gentlemen prides itself on being an "outthinking" advertising agency. Simply put, it's a strategy where one thinks as an outsider to broaden the scope of a project, resulting in ideas that capture the attention of the public, instead of only a small group of people.
In terms of advertising campaigns, Giants & Gentlemen can do both niche and large-scale advertising projects, from social media posts to creative productions. It even has designers who can manage your website and product packaging.
For what it can offer, Giants & Gentlemen is an excellent choice for businesses that are finding their footing in a heavily saturated industry where standing out seems impossible.
Nine years of experience
Large in-house team of creatives
Specializes in brand building and identity
No appointment needed
Recommended mainly to new business and startups
Customer Reviews
Take a look at these comments shared by previous customers on Google Reviews:
"G&G acts as the AOR for Enercare Home & Commercial Services. They are an incredibly strategic agency, with amazing creative & production capabilities, supported by a top notch account team. We were always made to feel as though our business was their top priority and working together was always a pleasure. I would highly recommend G&G." -Andrew Temes
"Giants & Gentlemen live by their motto of Being Brave, Being a Giant with what they do and Being a Gent when they do it. I have worked with them for over two years now and the association has been a great one. Gino, Steve & Lauren work with us on the planning and strategy aspects while Alanna and Natalie take care of the creative side of the business. They partner with us well and have helped us define a new approach for our brand." -Allan DSilva
6. Dotfusion Digital Agency

Dotfusion Digital Agency is company that provides their clients with digital advertising solutions through website designs and app development solutions. After 25 years of working in the advertising industry, many consider them unmatched when it comes to digital advertising.
They work with companies big and small by providing them with the best advertising solutions that can further their client's growth and help them establish a stable consumer base. With their experience, they're capable of accommodating companies from various industries, such as finance, commercial real estate, education, and more.
Their team of professionals are committed to providing only the best when it comes to their work, so clients can expect to receive products that will have a large, positive impact on their company. They don't rest on their laurels either– they make sure to keep up with the latest in advertising in order to continue delivering top-notch services and solutions.
Finally, Dotfusion Digital Agency is a certified B-Corporation, which means they strive to work the most sustainably and equitably they can. Given their pursuit of excellence and attention to detail, any client of theirs can look forward to receiving advertising solutions that can effectively meet their company's needs.
Many years of experience
Accepts companies from various industries
Sustainable and equitable corporation
Partnered with various reliable companies
Focuses on digital advertising
7. Rebrand Advertising and Design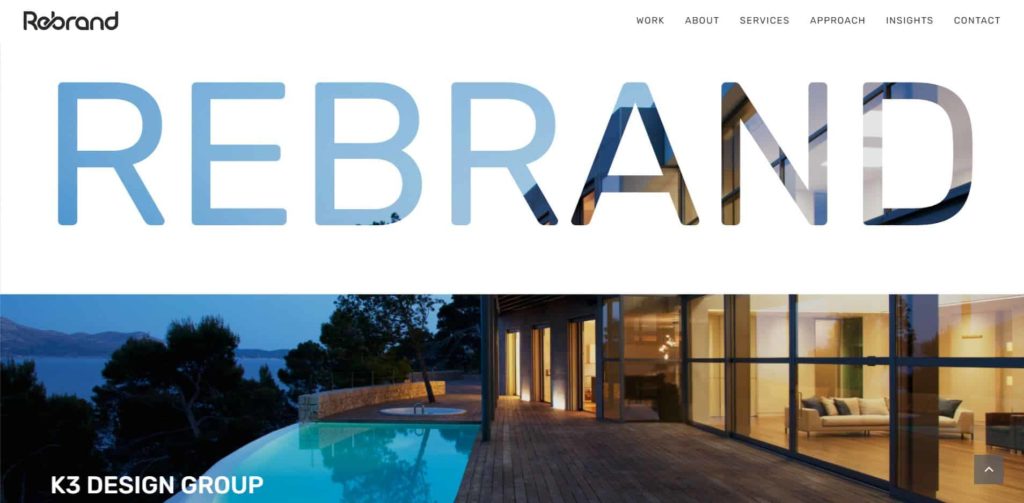 | | |
| --- | --- |
| SERVICES | Brand strategy and identity design, digital strategy, web design & development, and print & package design |
| WEBSITE | https://rebrand.ca/ |
| ADDRESS | 5000 Yonge St, North York, ON M2N 7E9 |
| CONTACT DETAILS | (905) 893-3237 |
| OPERATING HOURS | Monday – Friday: 9:00 AM – 5:00 PM |
Rebrand Advertising and Design is a world-class consultancy firm for design, branding, and advertising. By using storytelling, design, and strategy, this Toronto-based agency delivers brands and ads that can engage clients and boost business growth.
It offers a variety of services, namely brand strategy and identity design, digital strategy, web design & development, and print & package design. When it comes to identity design, Rebrand tackles both visual and verbal identity.
For verbal identity, Rebrand helps corporate entities find the right words for their naming, tagline, messaging themes, signature stories, and voice & tone.
Additionally, Rebrand's design services also include the design for packaging as well as retail and spaces. They even incorporate sonic and sensorial design to truly bring a company's brand to life.
With all these services under one company, clients get to launch consistently strong campaigns. Rebrand has been trusted by big names in various industries. These client names include Holcim, Kraft Foods, Microsoft, RBC Royal Bank, and even the Canadian Government.
Caters to a wide range of fields and industries
Branding includes both verbal and visual identity
360-degree assessment
Packaging, retail & spaces, and sensorial ad design
Services come in full 4-phase packages
No weekend operations
8. Blade Creative Branding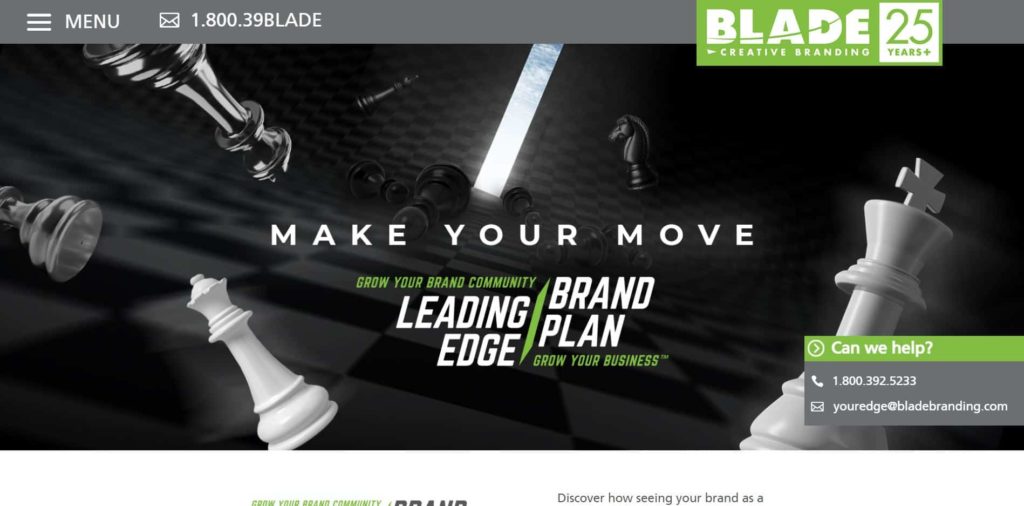 SERVICES
Brand Strategy and Positioning, Creative Development, Media and Content Strategy, Planning and Deployment, Campaign Reporting and Optimization, and Full Service Account Management
WEBSITE
https://bladecreativebranding.com/
ADDRESS
290 Airdrie Road, Ste 101, M4G 1N3
CONTACT DETAILS
(800) 392-5233 |

[email protected]

OPERATING HOURS
Monday – Friday: 8:30 AM – 5:00 PM
Blade Creative Branding grows entrepreneurial businesses by growing their brand communities. They pioneered brand community strategies in North America serving a wide range of clients who are committed to sustainable growth.
Their Leading Edge Brand Plan is the new industry standard of getting a handle on what your brand is all about and how you can leverage its strength for growth now and in the future.
And their approach works because they constantly measure and optimize your campaigns to ensure you get the results you're looking for – both financially and in making a lasting connection with your brand community.
Above all, Blade Creative Branding is a candid, passionate group focused on generating results for clients who offer relevant, worthy products and services. And they've been at it since 1991, so they get it right the first time.
Maximizes traditional and digital advertising
Continuous measurement and optimization
Official Google partner
Handles products from various industries
No weekend operating hours
More focus on product-related campaigns
9. Feast Interactive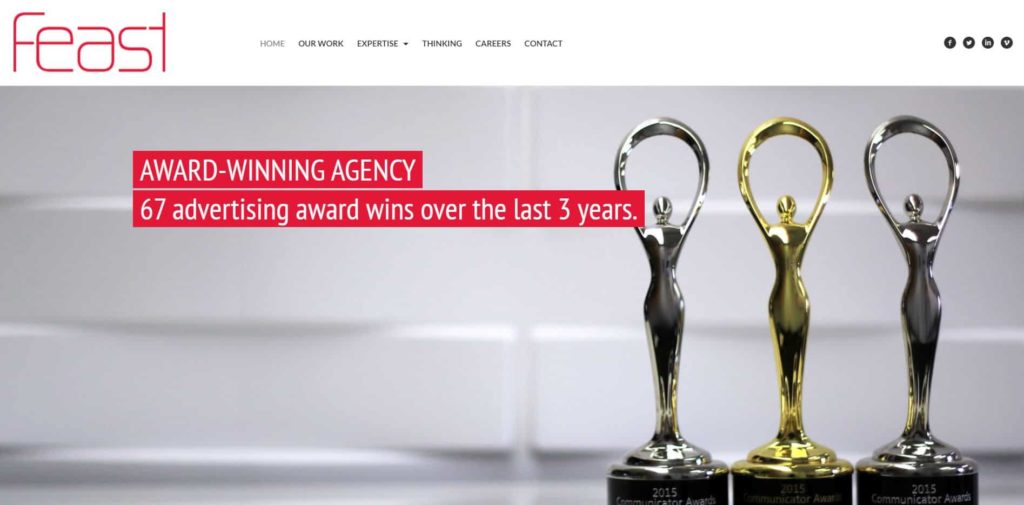 SERVICES
Creatives, social media and influencer marketing, media planning and buying,
WEBSITE
http://feastinteractive.com/
ADDRESS
200 Cachet Woods Crt, Suite 301
Markham ON L6C 0Z8
CONTACT DETAILS
(416) 302-3039
905-927-0000
OPERATING HOURS
Monday – Friday: 9:00 AM – 5:00 PM
Whether for products or services, Feast Interactive can design and launch advertisements that'll get your target market to buy whatever it is that you're selling.
It does media planning and buying, metrics and reporting, creative designing of its clients' brand and identity, and social media and influencer marketing. Feast even has a dedicated support team to help those that are availing of digital marketing services.
Feast Interactive also makes sure to measure and detail everything, from consumption rates and behaviour to performance and results.
Its reporting includes campaign reporting, integrated marketing modelling, and web analytics. With such detailed measurements and reporting, Feast Interactive can adjust accordingly and improve your overall advertising strategies.
This advertising agency's portfolio contains campaigns for universities, corporate products and services, and even government agencies.
The only thing we're not so excited about Feast Interactive is that it doesn't have weekend operations. Aside from that, we find it worthy as one of the best advertising agencies in GTA.
Caters to all types of industries and institutions
Detailed measurements and reporting before and after
 A dedicated support team for digital marketing
Partners with micro and macro-influencers
10. cleansheet

SERVICES
• Brand strategy
• Brand communications and channel planning
• Integrated marketing
• Advertising
• Design & Production
• Content creation with strong in-house video production capabilities
• Digital Services
WEBSITE
https://www.cleansheet.ca
ADDRESS
1255 bay street, suite 200
Toronto, ON M5R 2A9
CONTACT DETAILS
[email protected]
OPERATING HOURS
By appointment
Next on our list is cleansheet, an independently owned, full-service communications company that seeks to help clients flesh out their respective visions and bring them to life.
cleansheet, hoping to succeed in this endeavour, carefully curated a set of services that address various needs related to advertising and communications.
The services that cleansheet has to offer include brand strategy, brand communications and channel planning, integrated marketing, advertising, design and production, content creation, and digital services.
To add to their skill set, they are also excellent at content marketing and providing creative content. To attest to this, they have a video production company called "BestLight", which plays out to be a good pro for this one.
Aside from the extensive range of services, cleansheet comes highly recommended for the process they take on with every project.
See, cleansheet's services and offerings are personalised to fit the client's needs, which is why the firm takes great care in learning more about their clients and their respective brands, so that they respectfully and accurately portray said clients in branding, marketing, and advertising.
Caters to all types of industries and institutions
Excels at brand strategy, content marketing and creative content
Detailed measurements and reporting before and after

A dedicated support team for digital marketing

Partners with micro and macro-influencers
Unable to accommodate orders during weekends
FAQs about Advertising Agencies
---
There you have it, that's the end of our list of the best advertising agencies in Toronto. If you've worked with any of these agencies in the past, tell us your experience with them.
If you missed out on other amazing advertising agencies in Toronto, share their names with us so we can check if they have what it takes to be featured in our list.
For more options, you might want to check out our picks for the best digital marketing agencies in Toronto. These agencies know how to increase the visibility of your business online!