Toronto or Edmonton, Which City is Worth a Visit?
Toronto and Edmonton are both bustling capital cities that pull in millions of tourists because of their unique identity and culture.
Both cities have tons of things to offer but because of their unique traits it can be hard deciding which is better to visit, so we whipped up a guide to help you decide!
Toronto or Edmonton, which city is better to visit?
If you love modern architecture with tons of food options, galleries, and shopping districts then visit Toronto. Meanwhile, Edmonton is known for its beautiful parks and museums, making it great for anyone looking for a relaxing vacation!
It should be noted that each of these cities has its own personality and culture, so continue reading to learn more about each city!
Tourist Attractions: Toronto vs Edmonton
Toronto and Edmonton both offer interesting sights but are very different when it comes to the nature of attractions. Toronto is a sleek and modern city with lots of shopping options, while Edmonton embraces nature and museums. 
Toronto's attractions are more diverse and centered around museums, entertainment, and state of the art landmarks.
Toronto never falls short of fun things to do and unique attractions to see. When it comes to shopping and chowing down on great food we recommend visiting Eaton Centre, Kensington Market, and St. Lawrence Market for all your shopping needs! 
Anyone looking to take memorable photos can head to the Museum of Illusions to snap some shots while posing with a series of trippy illusions. Also remember to stop by the CN Tower for the best view of the skyline, this is a must for any tourist in Toronto!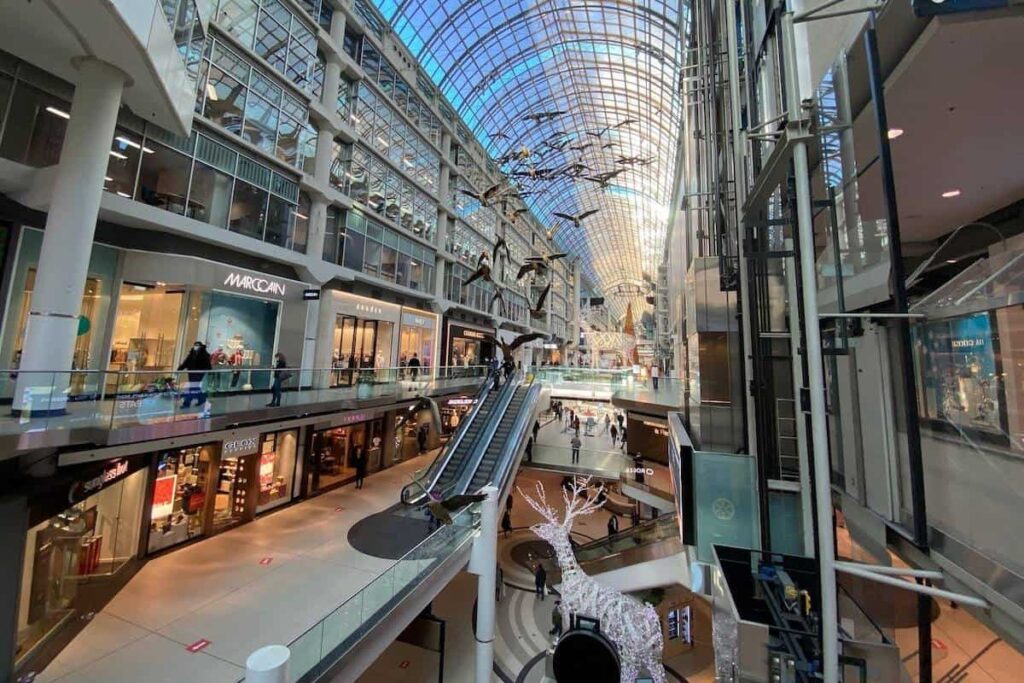 Although Edmonton may have a distinct difference from the city life seen in Toronto, you will never run out of museum exhibits to browse around, and natural wonders to enjoy.
Aesthetes and explorers will definitely want to visit Elk Island National Park to admire the local wildlife and herds of bison, as well as a stop by Beaver Hills for the dark sky preserve and bird sanctuary. 
Edmonton has a bunch of museums, so drop by the Royal Alberta Museum for cultural and natural exhibits, and Fort Edmonton Park, an open-air museum with historical buildings. Don't forget to visit the Art Gallery of Alberta for awesome visual arts!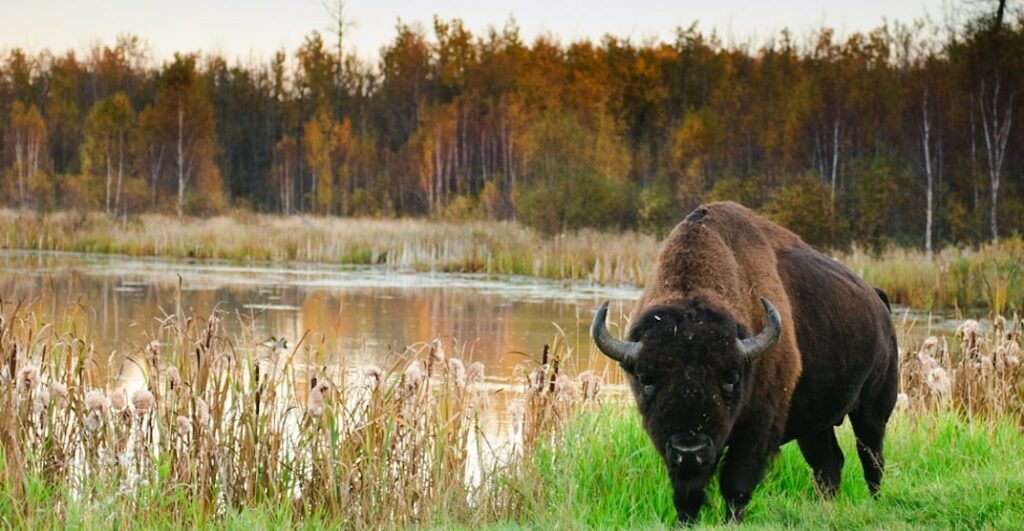 In short, Toronto and Edmonton attractions are very different, each attraction following the vibe of the city and the interests of its inhabitants.
Tourists looking for modern attractions and lots of shopping centers then Toronto is a great destination. In contrast, Edmonton is more suitable for people who love nature and history.
Dining: Toronto vs Edmonton
Toronto and Edmonton are very similar when it comes to food, both are on par when it comes to diversity and dining options. The major difference between the two cities is Toronto's generally more expensive than Edmonton. 
Toronto has a uniquely diverse dining experience that features dishes from each corner of the world. It is worth noting that food in Toronto is quite expensive.
As a multicultural city, it's no surprise that there's just about thousands of different dining options in Toronto. Italian food is great but Osteria Giulia's squid ink spaghetti is to die for, and make sure to head over to Gia's for their panko-crusted vegan meatballs.
If you're looking for delicious food at an affordable price, Quetzal's chorizo tacos hit the spot. We also suggest trying out Parallel's savory truffle hummus with soy mushrooms and the mouth-watering Caribbean veggie stew at Chubby's Jamaican Kitchen.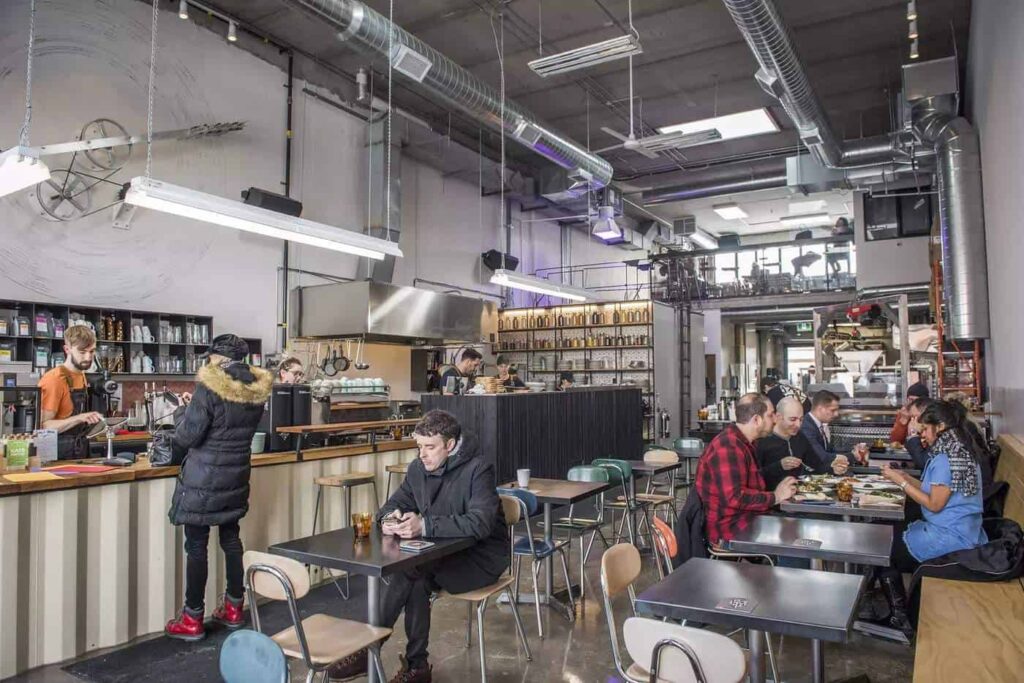 Much like Toronto, Edmonton is also teeming with diverse restaurants and dining options that borrow flavors from different nations across the globe. The only difference is Edmonton's food is way cheaper!
For the burger lovers, we suggest grabbing a bite of the Falafel Burger at YEG Burger, also make sure to try out the Gina Pizza by Sepp's Pizza for a cool combo. On the other hand, visit DaDeO for their po' boy and jambalaya which are certified flavor bombs. 
Edmonton also doesn't play when it comes to Korean food with Hanjan dishing up some mouth watering Korean Fried Chicken and sweet Mango Bingsu. If Korean food isn't your style then head over to Woodwork for delicious grilled Steak Frites and Pork Ribs.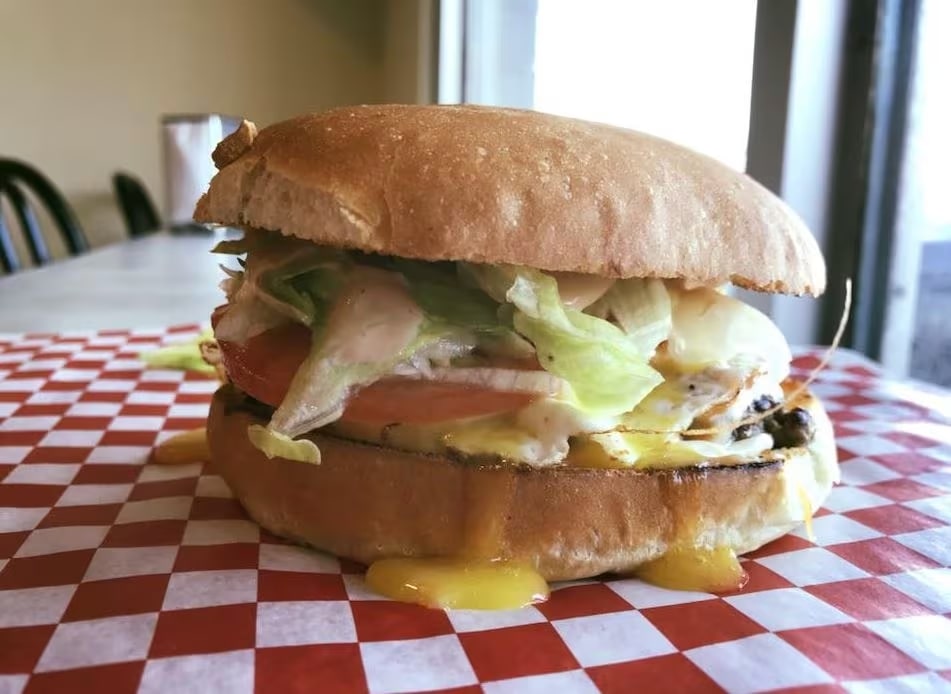 In summary, Toronto and Edmonton are very similar when it comes to dining with both giving diverse dining options and restaurants that serve flavors from around the world.
When it comes to dining, there really is no real winner since Toronto and Edmonton are both very diverse when it comes to food. However; if you lack the budget to spend big then Edmonton would be a better choice compared to Toronto.
Sports: Toronto vs Edmonton
Toronto and Edmonton have strong hockey cultures, but there are several other major sports in Toronto like basketball and baseball. Sports in Edmonton is less prevalent with football being one of the two major sports in the city. 
If you love sports, Toronto has several major sports teams. Since sports culture is strong in the city, fans celebrate sporting events often in bars and stadiums.
Torontonians love hockey as much as they love the Toronto Maple Leafs, the most popular NHL team in the country and the city's local pride when it comes to the sport.
Toronto also has two major homegrown teams that play outside of the country, with the Totonto Raptors being the first Canadian basketball team to play in the NBA. Likewise the Toronto Blue Jays is the only Canadian baseball team to participate in the MLB. 

In contrast to Toronto, Edmonton only has two major sports teams and a sports culture that isn't prevalent. Despite this, Edmonton's sports teams have achieved great results in sports and are well respected across the country.
In terms of hockey, Edmonton is home to the Edmonton Oilers who are celebrated for winning the Stanley Cup 5 times. Football has also won the hearts of many locals, especially with the Edmonton Elks record of winning the Grey Cup 14 times!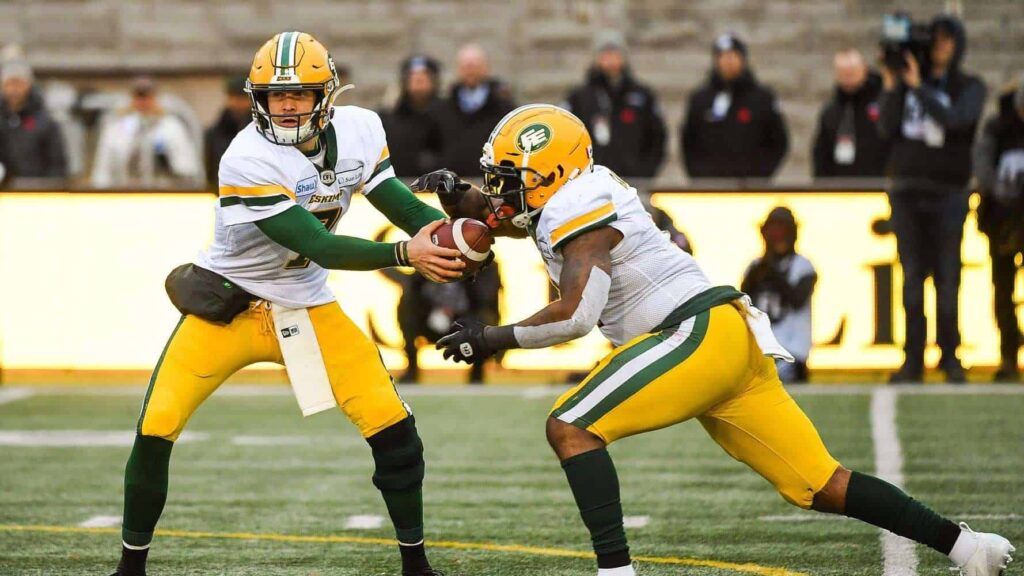 Although both these cities have a strong sports culture when it comes to hockey, it's clear that Toronto has a stronger and more developed sports scene, compared to Edmonton.
That being said, if sports is a big thing for you and you want to experience a bustling and vibrant community of sports lovers, then Toronto is your best bet. Otherwise, Edmonton is great for anyone who casually enjoys sports.
FAQs on Visiting Toronto vs Edmonton