20 Reasons Why Toronto is Good for Families
There's lots of great places to raise a family in the world but we believe there's no better place to do such an integral task than in Toronto! This lovely city is one of the most diverse cities in the world and there's tons of opportunities that will benefit you here.
If you need some convincing as to why you should raise your family in this alluring city, here's a list of reasons why Toronto is the perfect place for families.
20 Reasons Why Toronto is Good for Families
1. Friendly Locals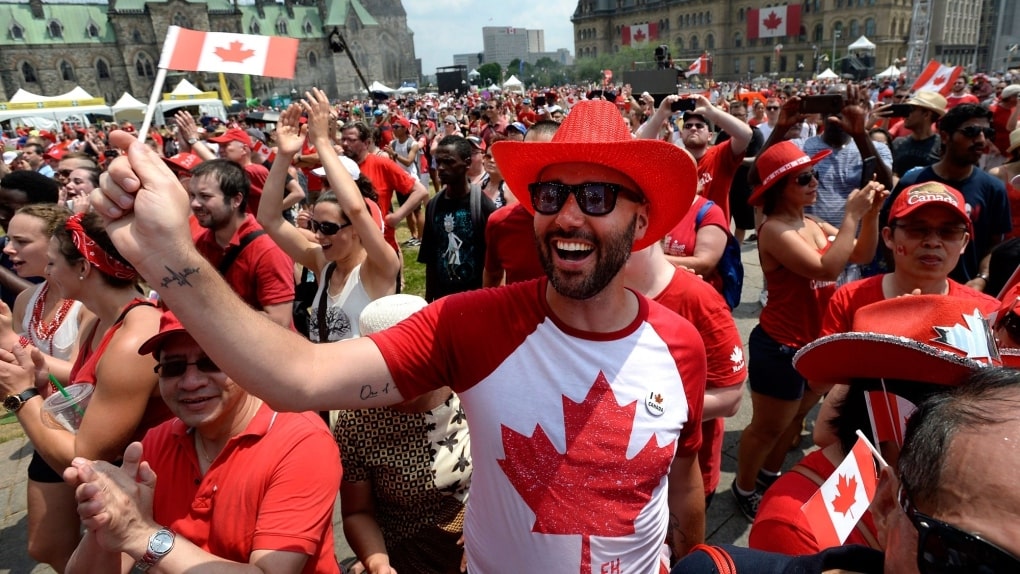 Regardless of where you're from or who you are, you'll see smiles everywhere in the city and meet people who'll happily strike a conversation.
Torontonians are known for their politeness and respectfulness, which is why you'll often encounter locals who'll gladly lend you a hand. The friendly nature of the people also serves as a great example for young children growing up in the city to follow!
2. Great Education System and Excellent Schools

Toronto is renowned for its efficient and effective education system. In particular, the city is known for its world-class primary(elementary schools toronto) and secondary education system that has produced some of the world's most influential individuals like Anita Anand.
The city also has exceptional universities that offer a wide range of courses, from sciences to arts and humanities. One notable thing about schools in T.O. is that they're usually close to neighbourhoods, so expect to see lots of kids going to school on foot.
3. Walkable Streets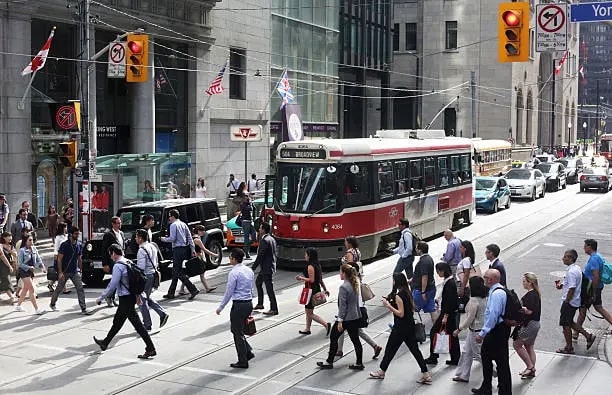 Much like most first-class cities, Toronto is a city that was designed with a safe environment in mind. Thanks to great urban planning, there's loads of wide and walkable streets that efficiently connect to parks, malls, and recreational spaces.
The city's walkable streets ensure that parents feel confident about their child's safety when running around the city. Likewise, families with older kids won't have to worry about drunk driving, as lots of streets act as shortcuts — providing a quick way home.
4. Friendly Neighbourhoods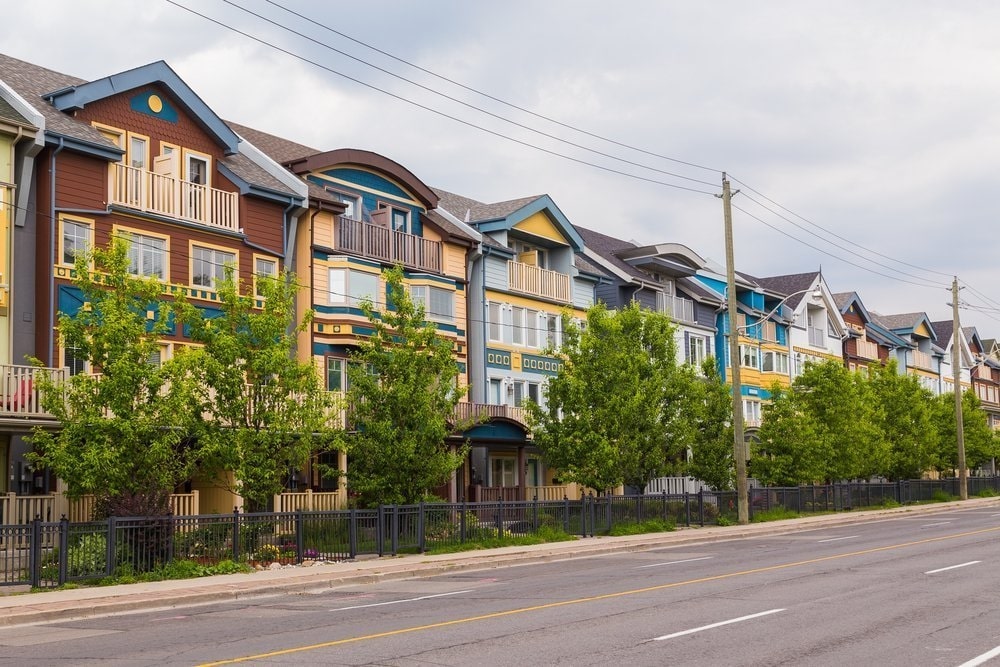 Toronto is filled with great neighbourhoods like Yorkville and The Annex, where you'll find fun activities and friendliness all around!
Whether upscale gated village or a more accessible community, each neighbourhood is tight-knit and welcoming which gives new families and kids an easier time establishing relationships – while feeling at home.
5. Great Public Transport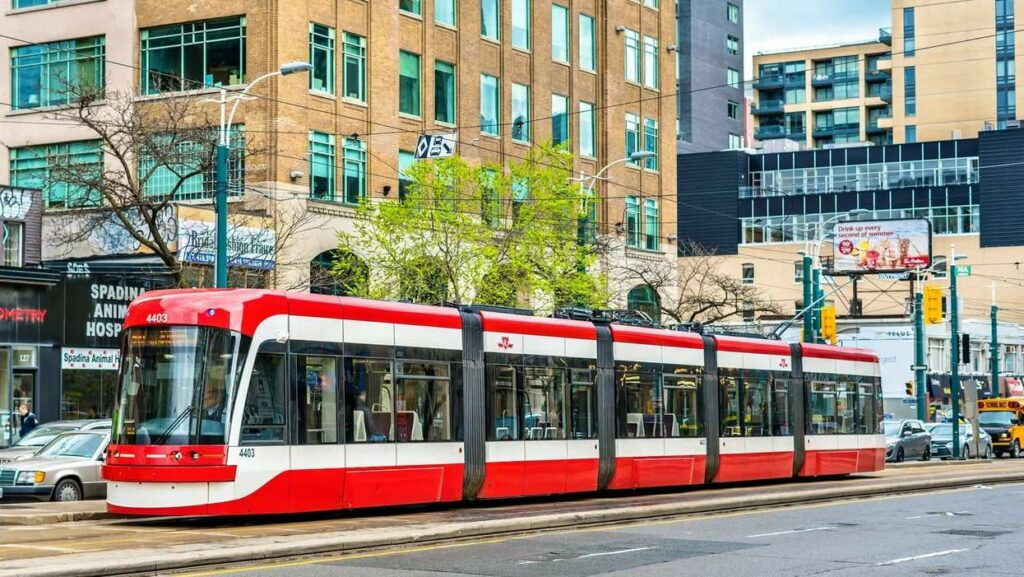 Toronto has one of the most efficient and accessible public transport systems in the world that operates 24/7. The city's extensive public transport system is great for families looking to explore the city together without the need of using a car!
The city has a multitude of public transport vehicles to choose from like the bus, streetcar, and even the subway train. These make exploring the city extremely efficient and cheap for families, while also providing easy access to the city's attractions.
6. Short Commutes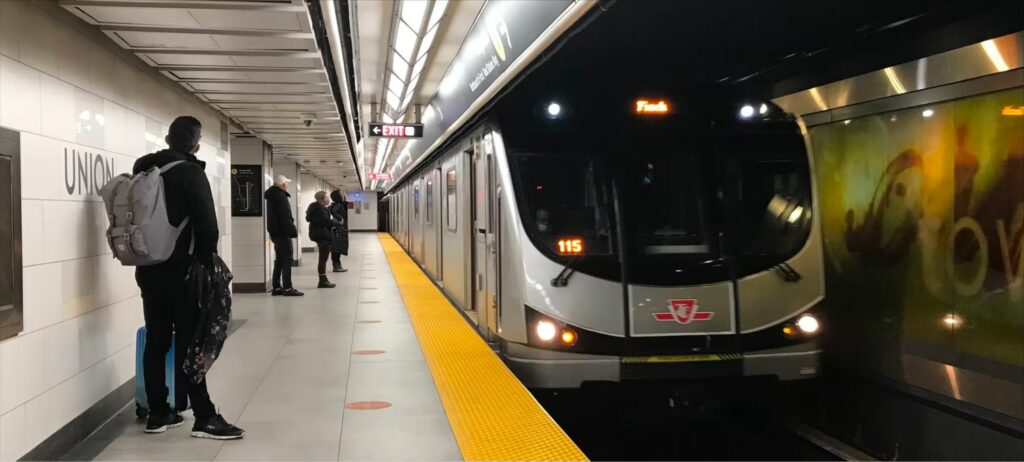 One of the best things about Toronto — especially if you have a family — are the short commutes it takes for you to get around the city! Family time and bonding are integral parts of raising a family and you can easily do that because of short commute times.
The city's numerous roads and highways makes getting home a breeze and you'll never have to deal with the stress of traffic! Likewise, short commute times are also great for anyone planning a family day at the mall or the park as you'll arrive in the nick of time.
7. Tons of Parks and Greenspaces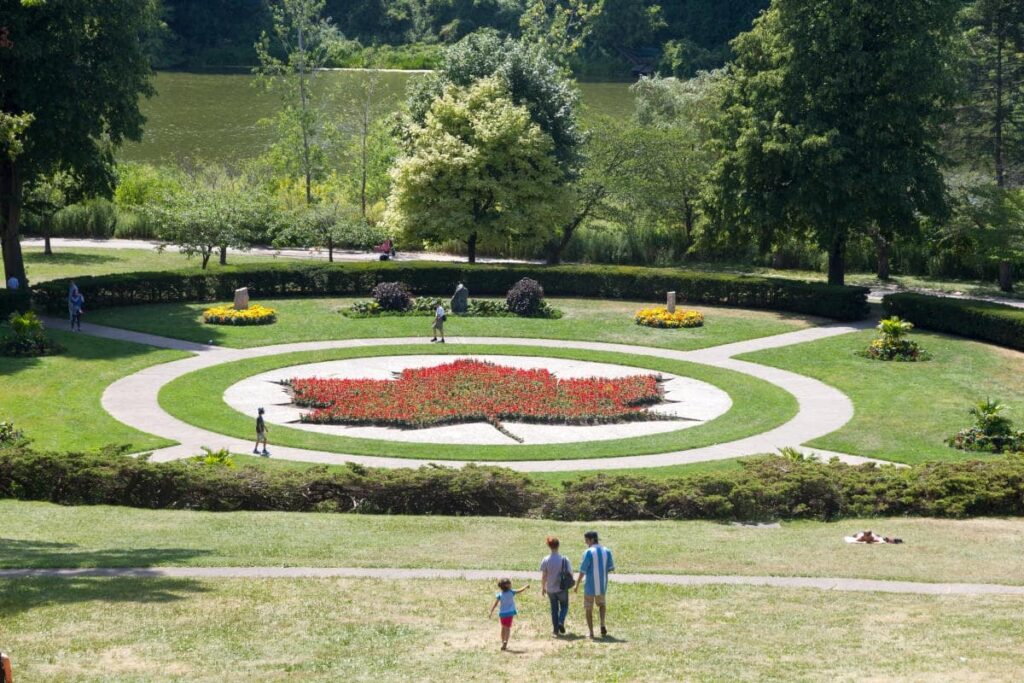 If you and your family are the outdoorsy type, then you'll surely love all the green spaces and parks Toronto has to offer! The city is known for its beautiful nature and abundance of rich green spaces where you can have fun cook-outs and play games.
You'll find parks and green spaces just about anywhere in Toronto and the best thing is they come packed with amenities that you can use. One park we really recommend visiting with your family is High Park for its wide range of flowers and its mini zoo.
8. Interesting Landmarks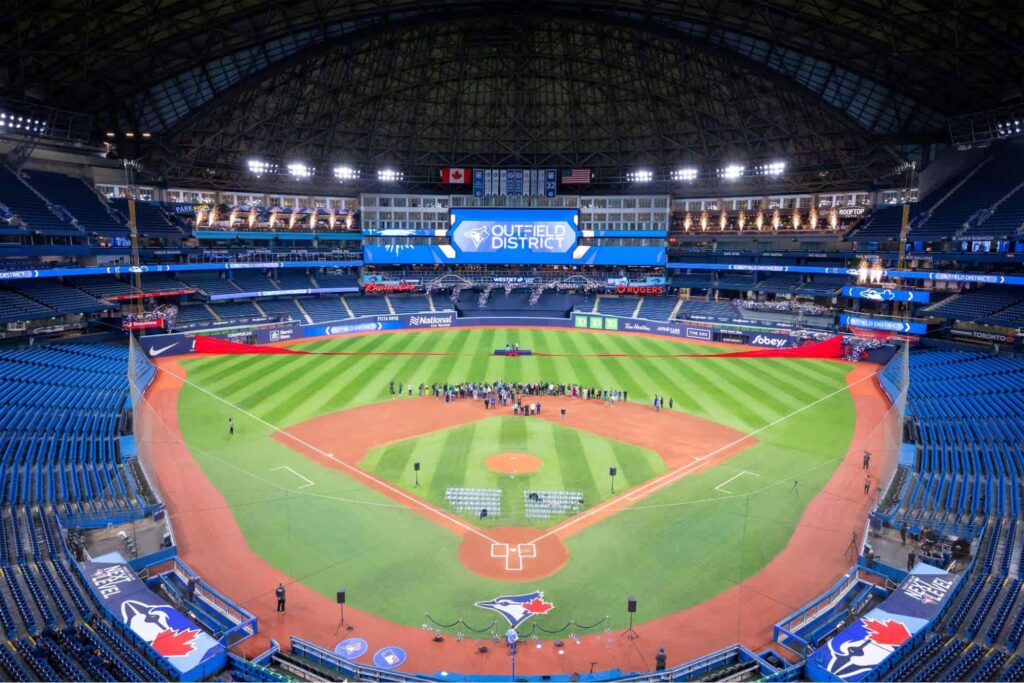 Toronto is home to some of the world's best landmarks and it's also a great place for kids to learn about a plethora of things! Landmarks like the CN Tower and Rogers Centre are some of the best places that offer unique and wonderful experiences.
What we love about landmarks in Toronto is that they also offer educational programs designed for children! Places like the Art Gallery of Ontario and the Royal Ontario Museum often offer a wide range of fun weekly programs and even camp activities.
9. City Safety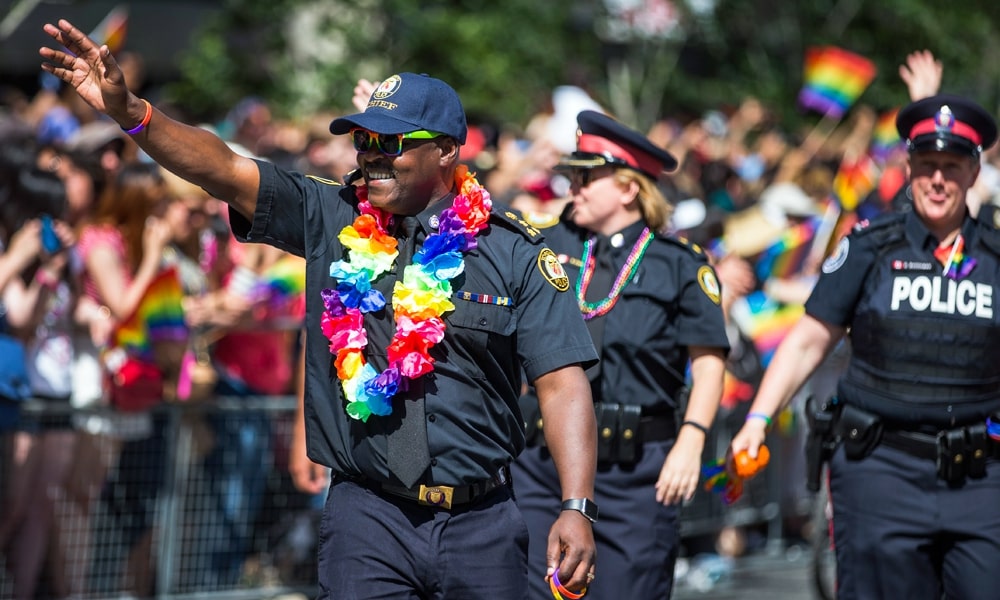 When it comes to looking after our families, safety is always the number one priority on anyone's list. It's a good thing Toronto is known around the world for its safe and welcoming environment – in fact, it has one of the lowest crime rates in the world!
Also the world's second safest city in 2021 (Is Toronto downtown safe?), TO is a place where you can confidently let your kids explore throughout the day without worrying too much! There's also tons of places with guards on patrol and security cameras monitoring the streets at all times.
10. Family-friendly Attractions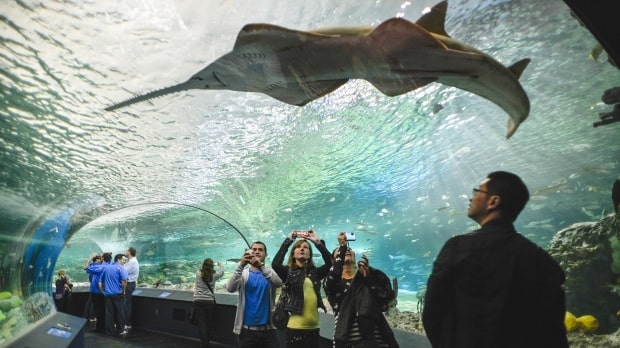 If you're looking for a city that is filled with family-friendly attractions and activities, then you should head to Toronto. What makes T.O. so great is the fact that it's home to almost every family attraction you can think of, like zoos, theme parks, and museums.
The city is packed with museums and galleries that each have their own unique theme, providing kids memorable learning experiences. We recommend a visit to the Hockey Hall of Fame which is filled with memorabilia, cool exhibits, and interactive games!
11. Beautiful Changing Seasons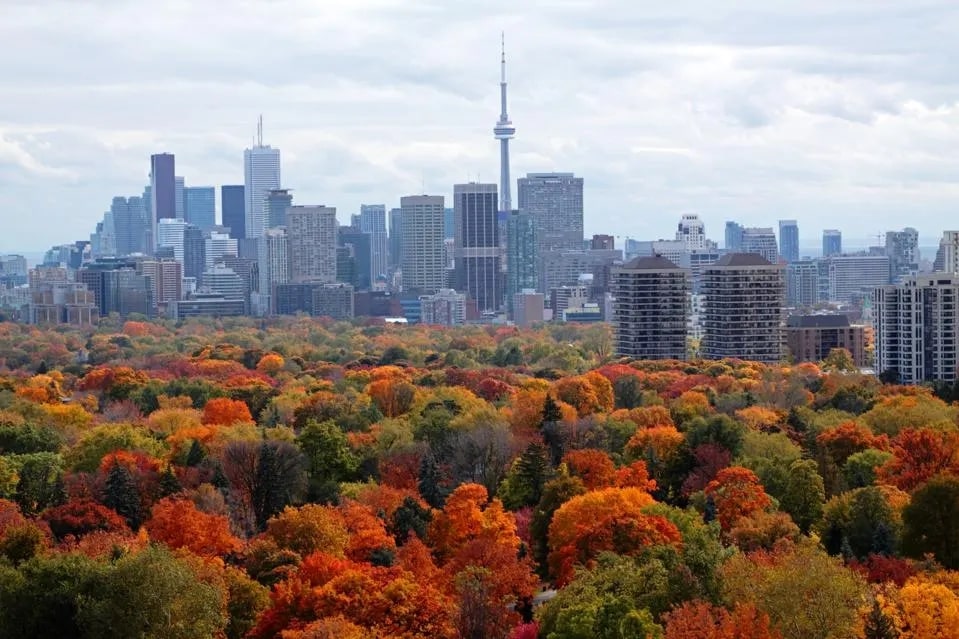 From hot summer skies to the freezing cold winter, Toronto has a season rich climate that leads to lots of seasonal fun. The city's changing seasons make it a great place for families with young children because it brings lots of different themed activities to enjoy.
You can enjoy some family time and watch the flowers bloom during spring as you walk through the city's best green spaces. You can also have fun at a pumpkin patch or go for a fun ghost walk around the city during fall season!
12. Diverse Cuisines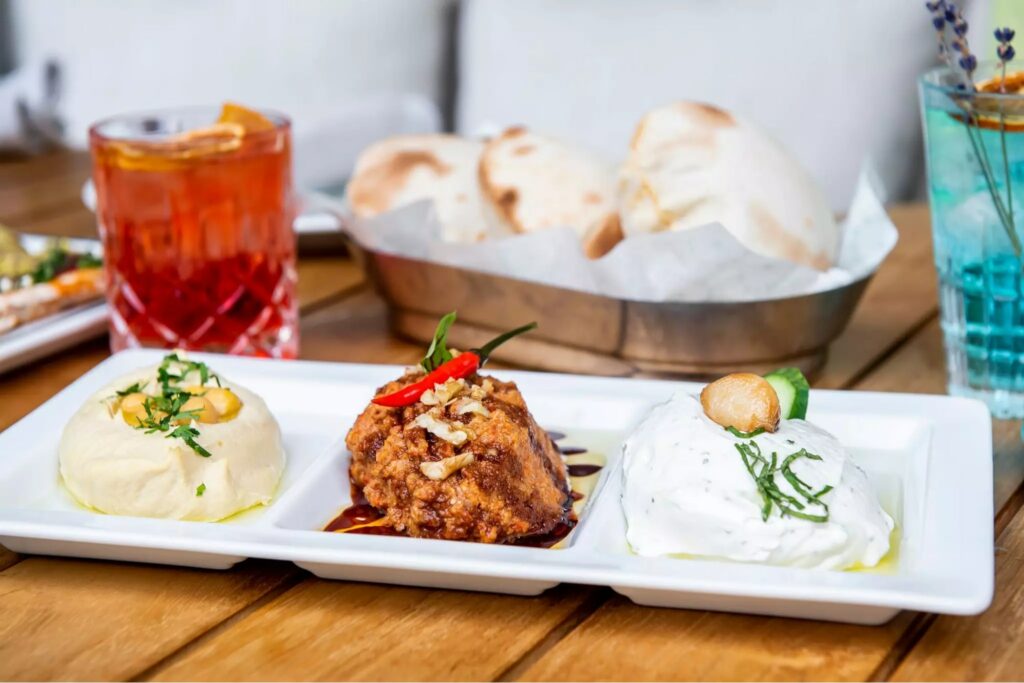 If you have kids that are picky eaters or you're new to the country, then don't worry because you'll surely find food that fits your palate in Toronto. Food in the city is wildly diverse so you can expect to find lots of flavours and dishes from around the world.
It's a good thing for new families and immigrants that are planning to move to the city as you can find comfort in food that reminds you of home. Likewise, there's tons of healthy and nutritious food options that are good for children that still taste delicious.
13. Multicultural Society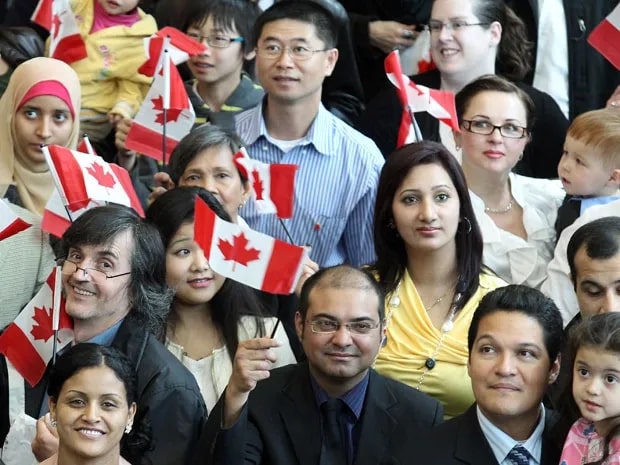 As one of the most diverse cities in the world (is Toronto diverse?), Toronto is home to people who come from different backgrounds, making immersion easier for new families who move to the city.
The cultural diversity of the community also provides a great way for young children and teens to learn about varying perspectives. Also, you'll find lots of areas in the city that are teeming with activities and cultural entertainment from other nations!
14. Great Healthcare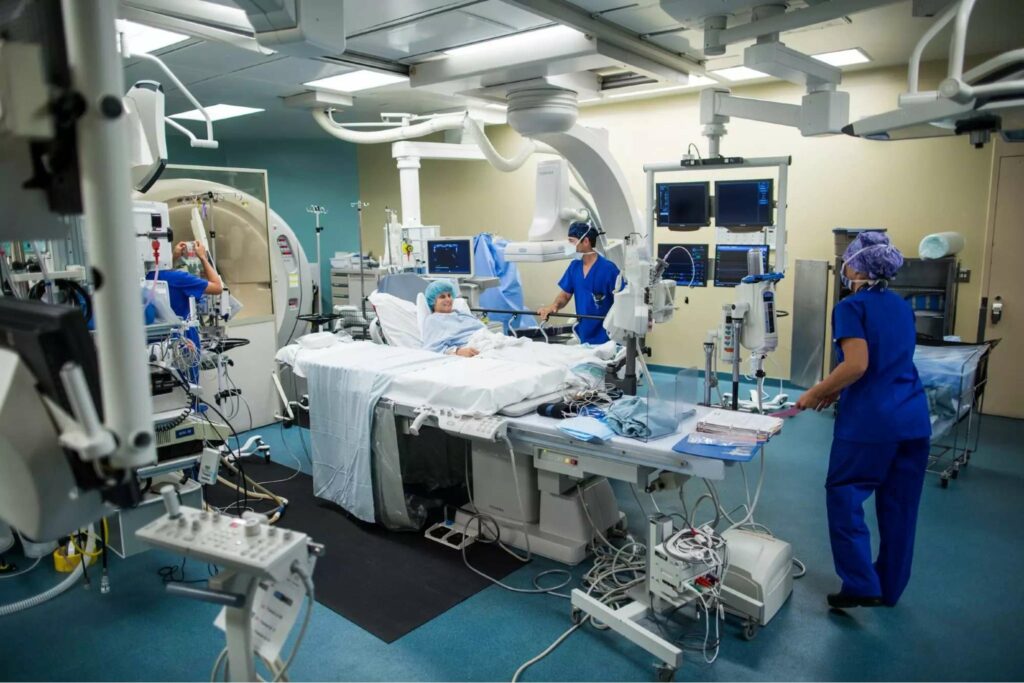 One of the best things about healthcare in Toronto is that it's completely free, so you can be sure that all your medical needs are met.
Canada's healthcare system was considered as one of the best in 2021, with Toronto General Hospital ranking among the best hospitals in the world. That being said, there's tons of hospitals and health centres around the city offering a wide range of services.
15. Lots of Cultural and Entertainment Options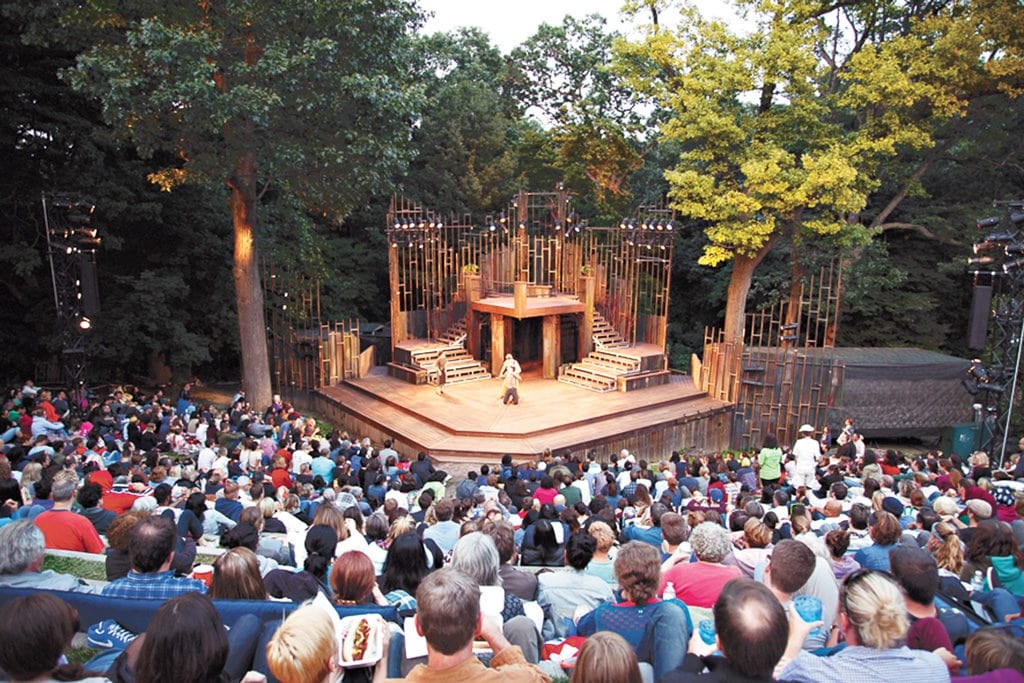 Toronto boasts a huge culture, arts, and entertainment scene that's bustling with innovations and fun activities. It's one of the best things about the city since it gives lots of locals and families fun things to see and do, while also catering to all ages.
The city is packed with a number of public and private art galleries where you can see things like dinosaur bones and illusions. There are also lots of cinemas and classic theatres where you can go watch movies and plays like Hamilton with the family!
16. Frequent Festivals and Events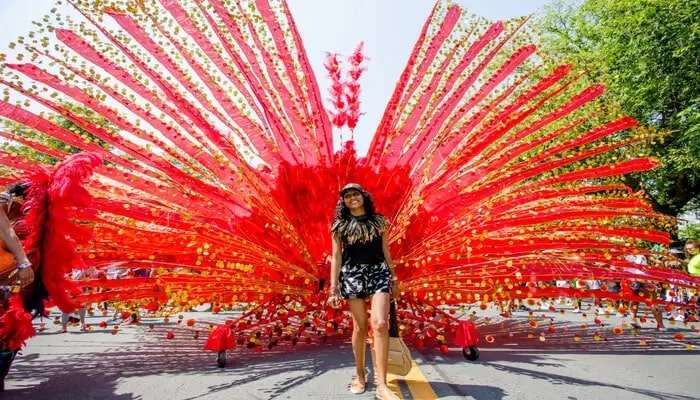 What makes Toronto a great place for families is how festive and alive the city is all the time. The city has a tapestry of diverse festivals, events, and holidays packed with activities that aim to celebrate different cultures, art, and even the history of the country.
One of the best things about these events is that most of them are free and offer different seasonal activities and opportunities to have fun! You can find events centred around Shakespeare and Indian culture, as well as tons of vibrant music festivals.
17. Tons of Job Opportunities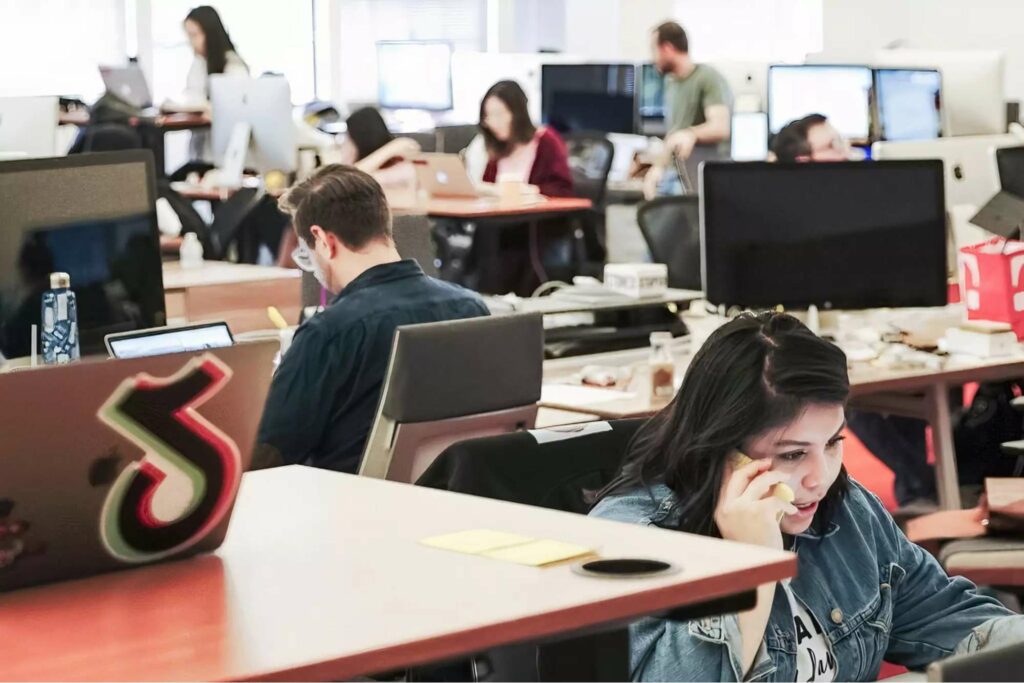 If you're looking for efficient ways to provide for the family, Toronto's got you covered with its wide range of job offerings and opportunities. In particular, the city has lots of open positions for teachers and nurses.
What makes working in Toronto great is the strong work-life balance culture that's always promoted and taken seriously by employers. This is great because it means you get to spend time with your family without being drained from work as you get home.
18. Close Proximity to Nature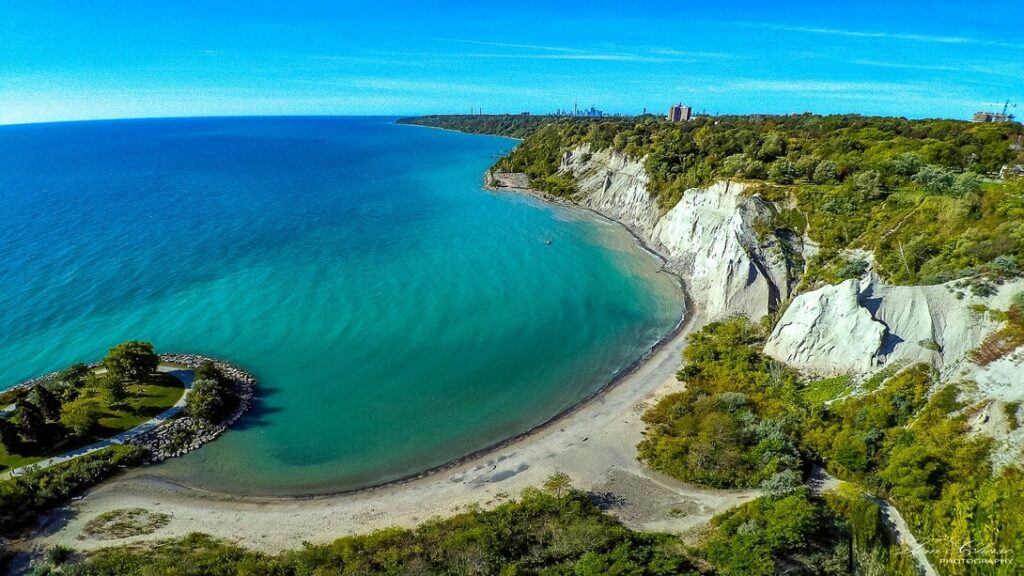 Although Toronto is widely an urban jungle, what makes it great is its close proximity to nature outside the city core. You can find lots of picturesque lakes, rivers, and forests surrounding the city, which is great for families looking to escape the city environment.
It's one of the best things about the city, as it provides scenic trails to have some fun outdoor activity with the family. This is particularly great in the winter when most of the mountainous regions turn into skiing and snowboarding resorts!
19. Reliable Community Services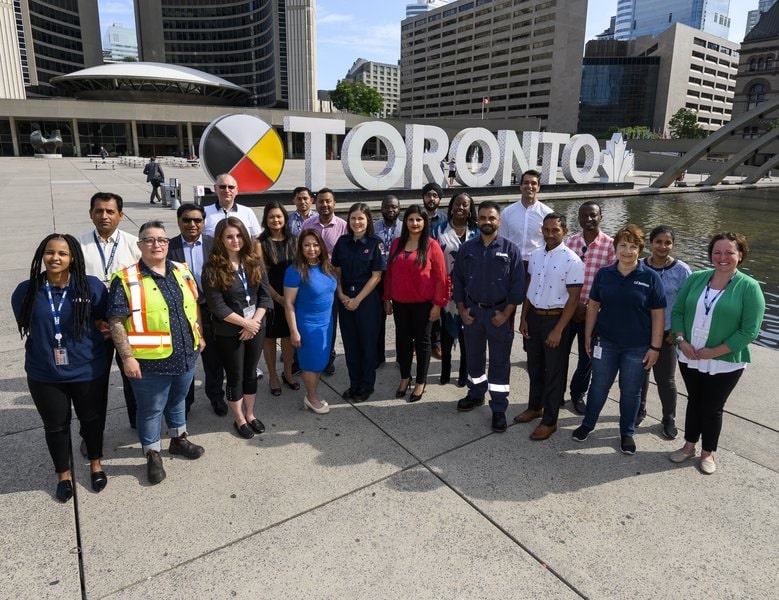 Another thing that makes Toronto great for families is the effective and reliable community services provided by the government. The city has a strong and efficient network that does a great job of providing solutions and help to the community's needs!
Particularly noteworthy are their settlement services, which are helpful to immigrant families with language programs and employment support. Families will also find the city's housing support helpful, as the government assists families in need.
20. Inclusive Environment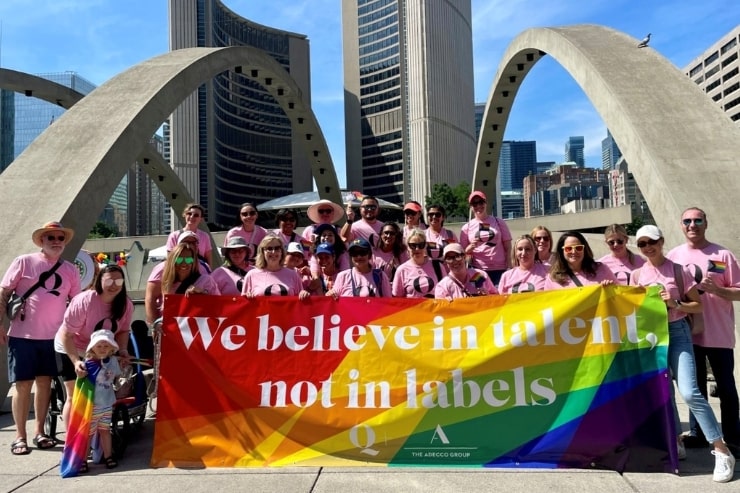 One of the things that makes Toronto one of the best places cities to raise a family is how inclusive the community is! Regardless of who you are, you'll easily feel at home as Torontonians openly accept and welcome you into the community with open arms!
The city's inclusivity provides children, immigrant families, and even LGBTQ+ families an easier time immersing themselves into the city and culture. Also, there are lots of social programs in the city which can help children and parents make new friends.