The Newbie's Guide to Riding the TTC
One thing Toronto takes pride in? Our trusty TTC (Toronto Transit Commission).
TTC is actually the agency that operates the bus, subway, streetcar, and para-transit services in the city, but folks here just call the public transportation system in general TTC, and you'll hear that term all over the place.
With a daily ridership of over two million people, you'll surely rub shoulders with a bunch of interesting characters. And with such a crowd, there's an unspoken code of conduct you should keep in mind.
So, here's the lowdown on navigating public transit like a champ. These tips won't just make your life smoother but also keep your fellow riders smiling, making the ride a delight for all.
The Newbie's Guide to Riding the TTC
Mind the lineup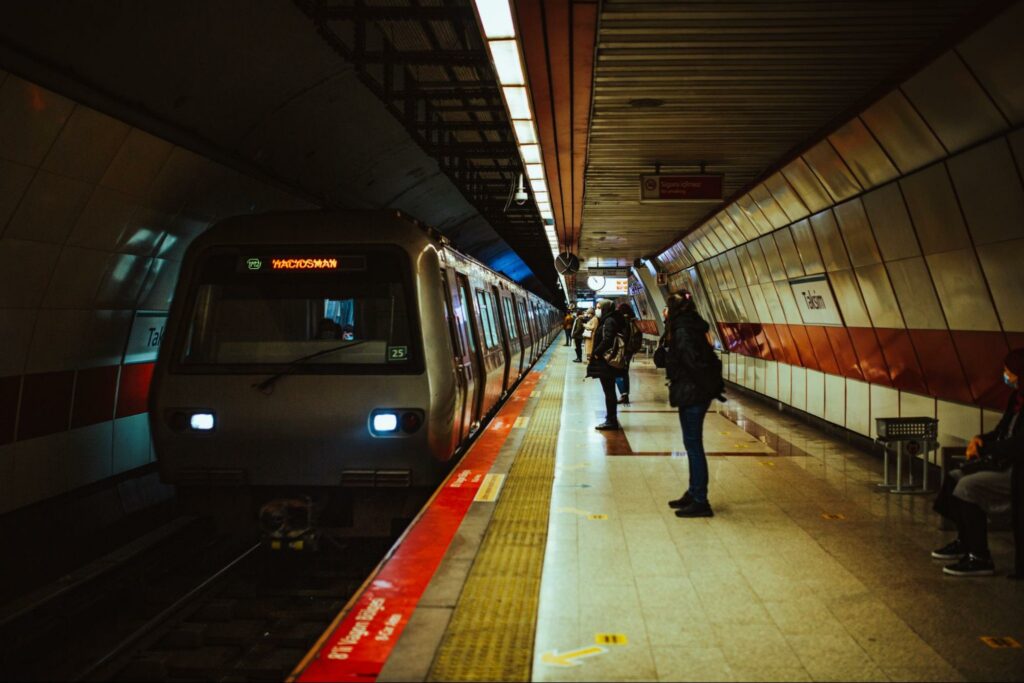 We're all on our own missions, right? But no one has a monopoly on importance here.
So, when it's door time, be the zen commuter who doesn't bulldoze their way in. Trust me, you'll get your turn to ride soon enough.
And remember, this isn't just about politeness; you're playing a vital role in helping the TTC keep its groove and making sure everyone's transit journey stays smooth.
Pay your fare
Make sure that your change or tokens are ready before boarding! Especially when there's a whole line of people waiting to get on the bus.
No one has the time to wait for you to rummage through your purse when you should've done that before lining up.
Let people out first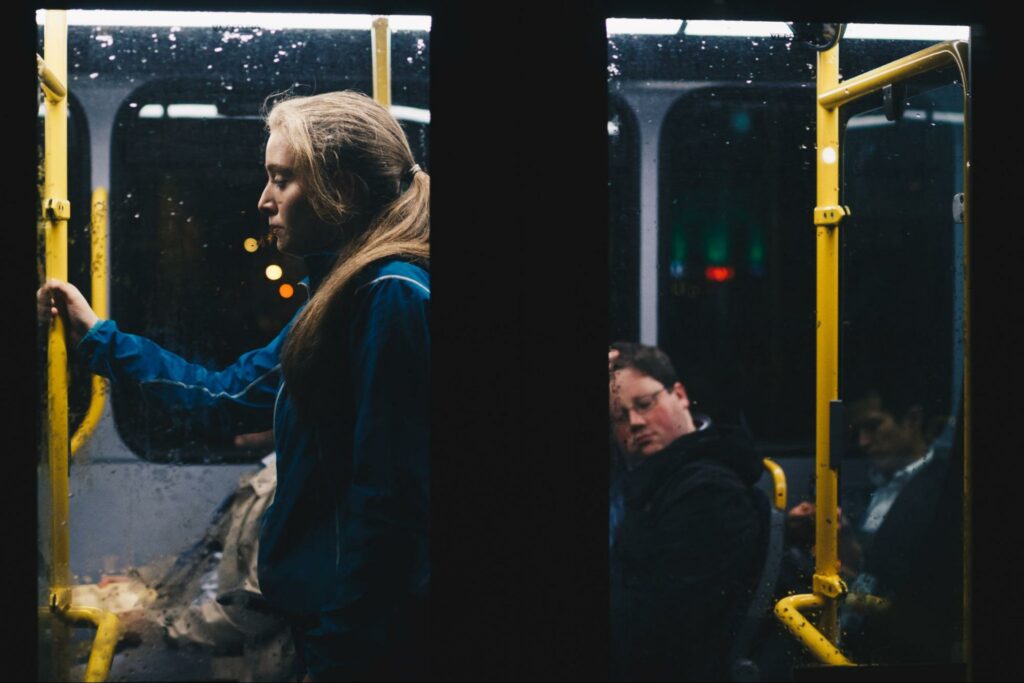 Let your fellow passengers out before you make your grand entrance. It's a straightforward yet impactful way to display some good old-fashioned respect.
And speaking of entrances, avoid becoming a human doorstop. Remember, blocking those doors isn't just inconsiderate; it can lead to some ungraceful slips, trips, and falls.
Respect people's personal space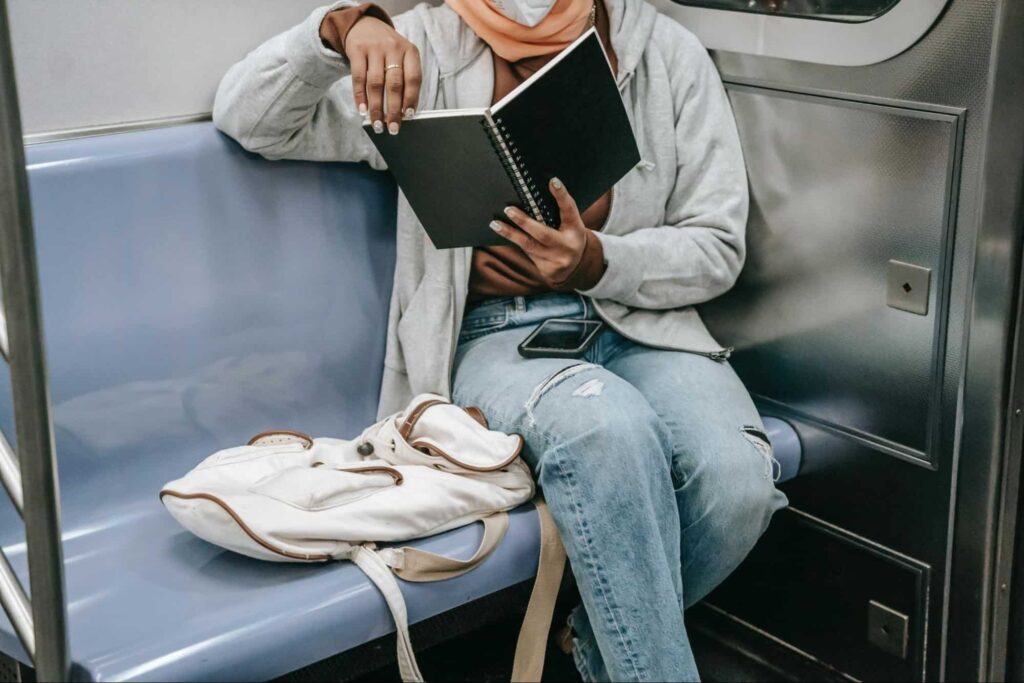 We get it; buses and trains can feel like sardine cans sometimes. But we value personal space even on the TTC.
Imagine everyone has had a marathon of a day, and they're not really in the mood for a chit-chat. So, keep those eyes on your book, podcast, or whatever keeps you entertained, and let your fellow passengers enjoy their peace too.
Keep your belongings in your space, and avoid taking up multiple seats by spreading out. Also, keep your hands to yourself!
Take note of priority seating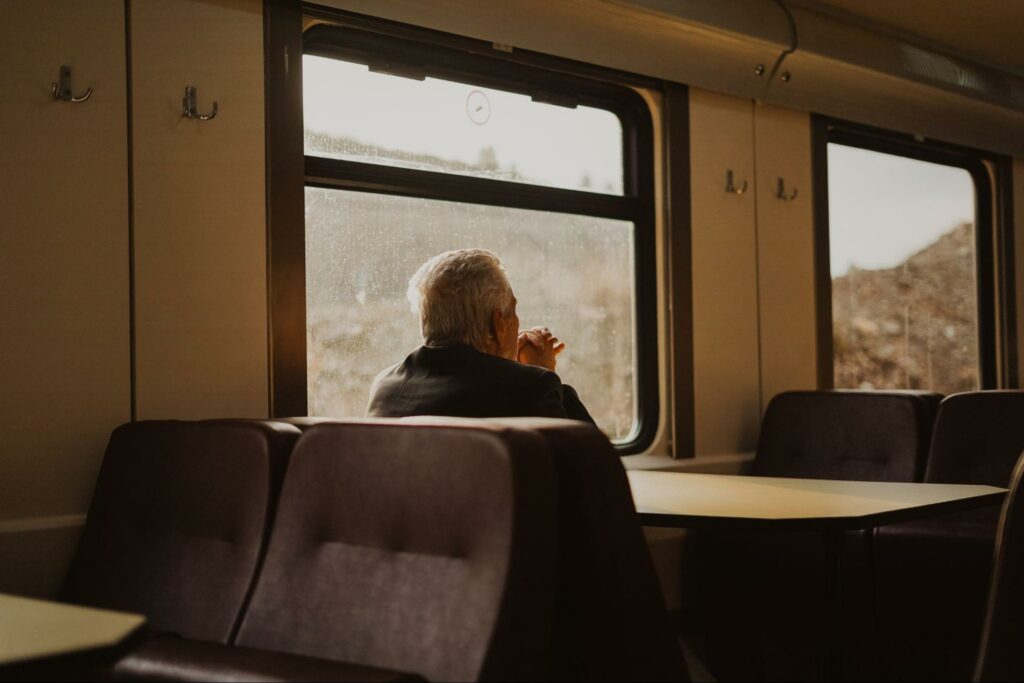 Give up your seat for people in need. The blue seats are reserved for those with disabilities, pregnant, and the elderly.
It's a small gesture that goes a long way in making someone's journey a whole lot easier. Plus, you'll earn some good karma points along the way!
Quiet, please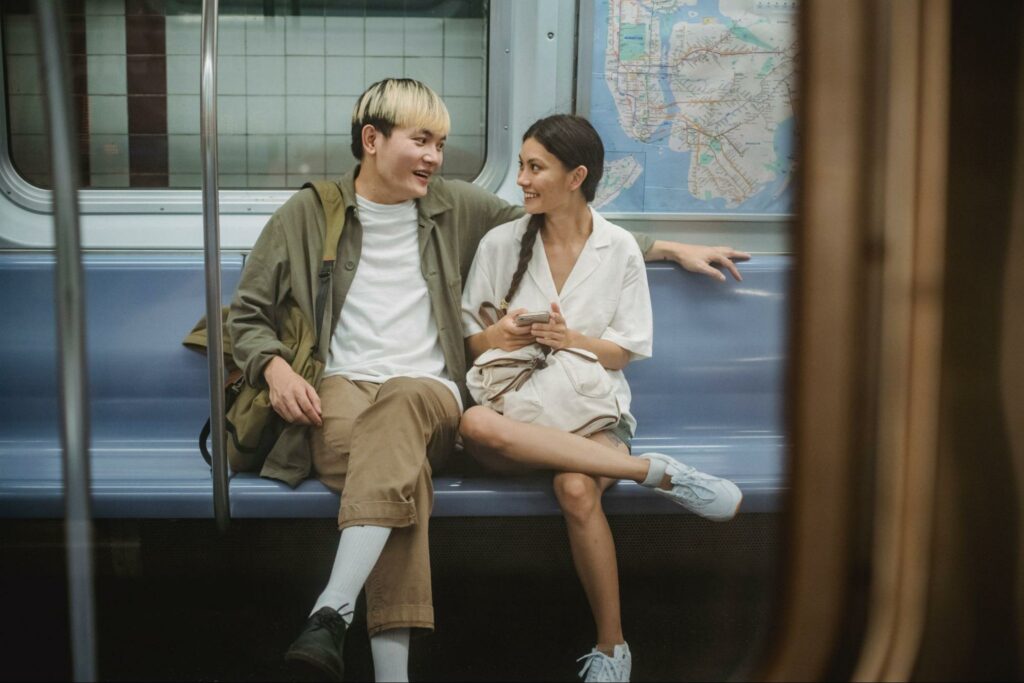 Maintaining a hushed and respectful demeanour while riding buses and trains is a must! Here's a friendly reminder: keep the volume down and your private chats, well, private.
If it isn't very important, consider taking that call after you've hopped off the ride. We all deserve a peaceful journey, after all.
Mind your backpack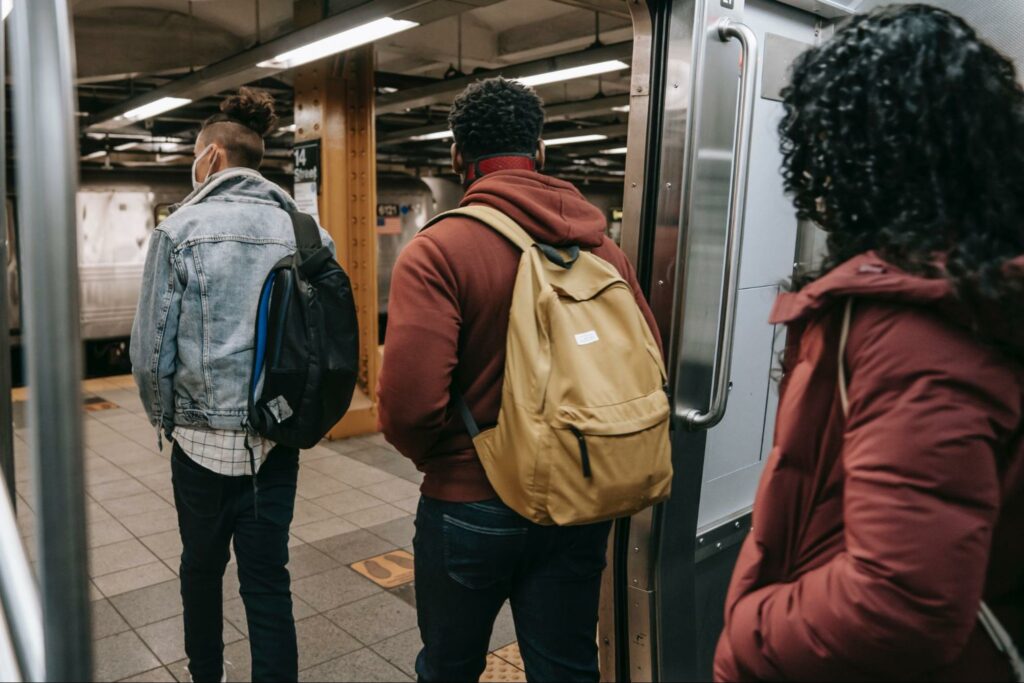 The hustle and bustle of rush hour on the TTC is like a masterclass in space management. So, pick your belongings off the seat and avoid becoming a human pinball, hitting everyone with your backpack strapped on your back.
Instead, be a savvy space-saving commuter by putting your bag on your lap or tucking it between your legs.
Don't litter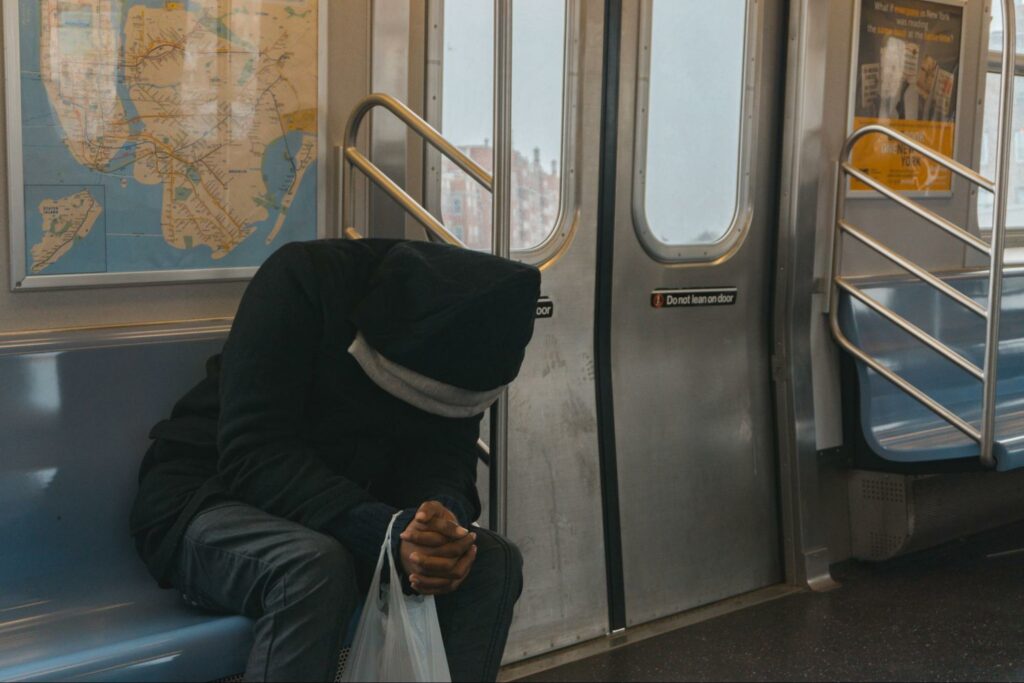 You know the rule: hold onto your trash until you find a bin or take it with you.
Don't put your feet up on the seats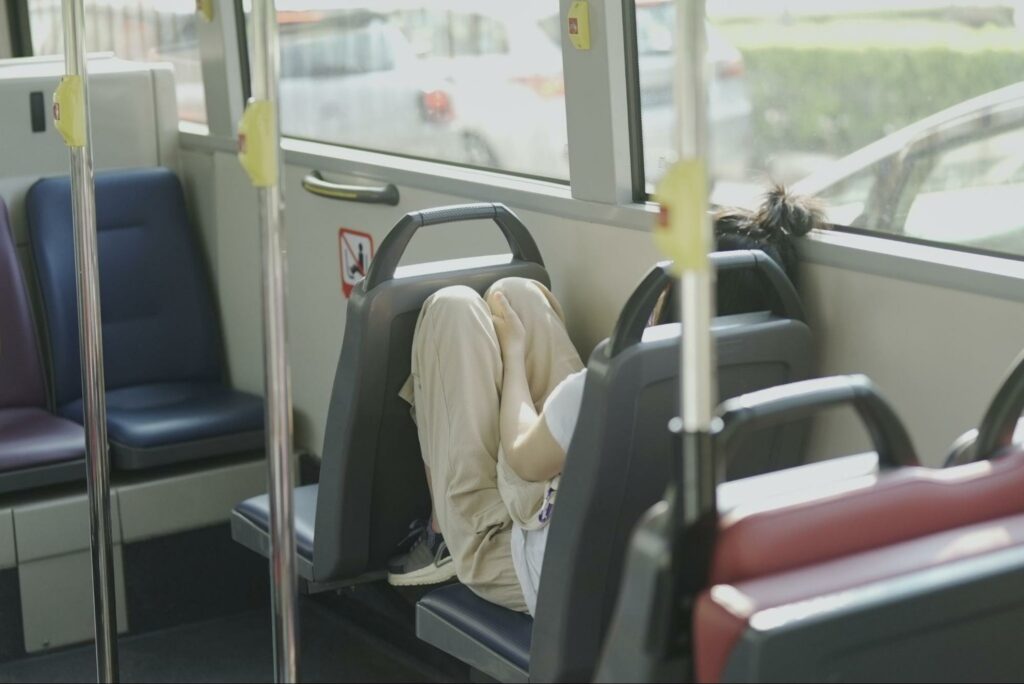 Let's keep it clean, folks! No one wants the dirt under your shoes hitching a ride on our clothes.
This isn't your living room, so please resist the urge to put your feet up on the seats.
Know the escalator lanes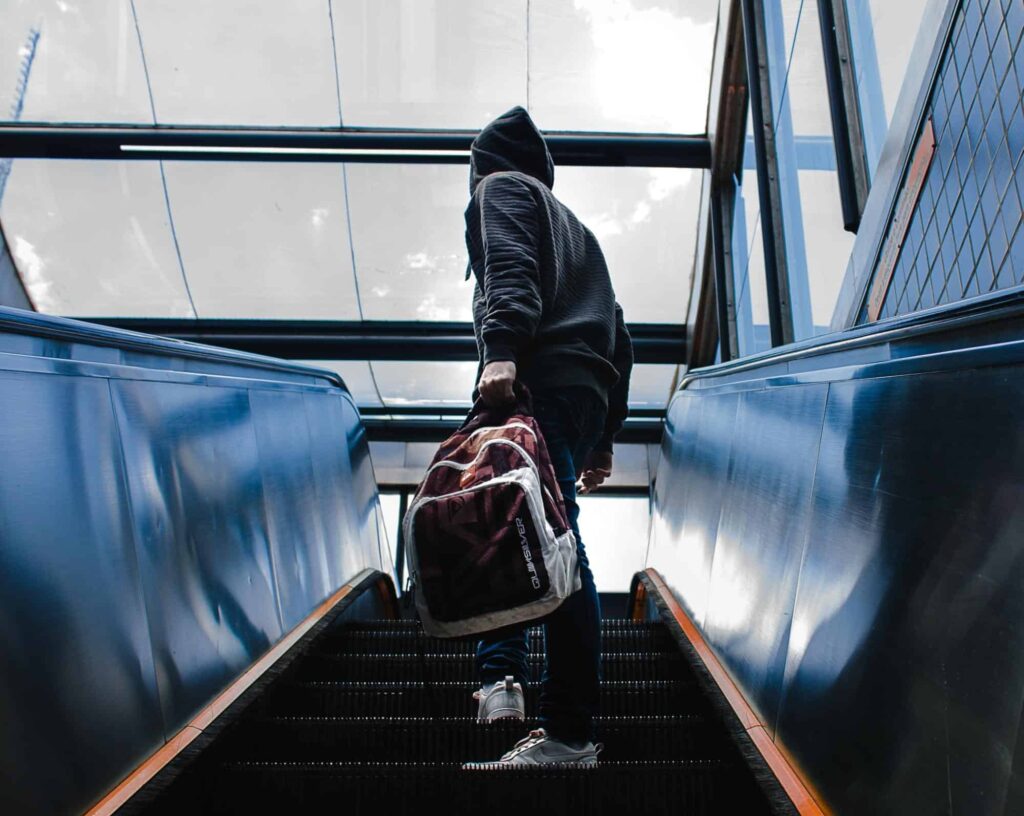 Walk on the left and stand on the right; it's not rocket science.
If you're planning to chill and wait for the escalator ride, no biggie. Just slide over to the right side. That way, folks in a hurry can zip up the left side without any roadblocks.
Grooming can wait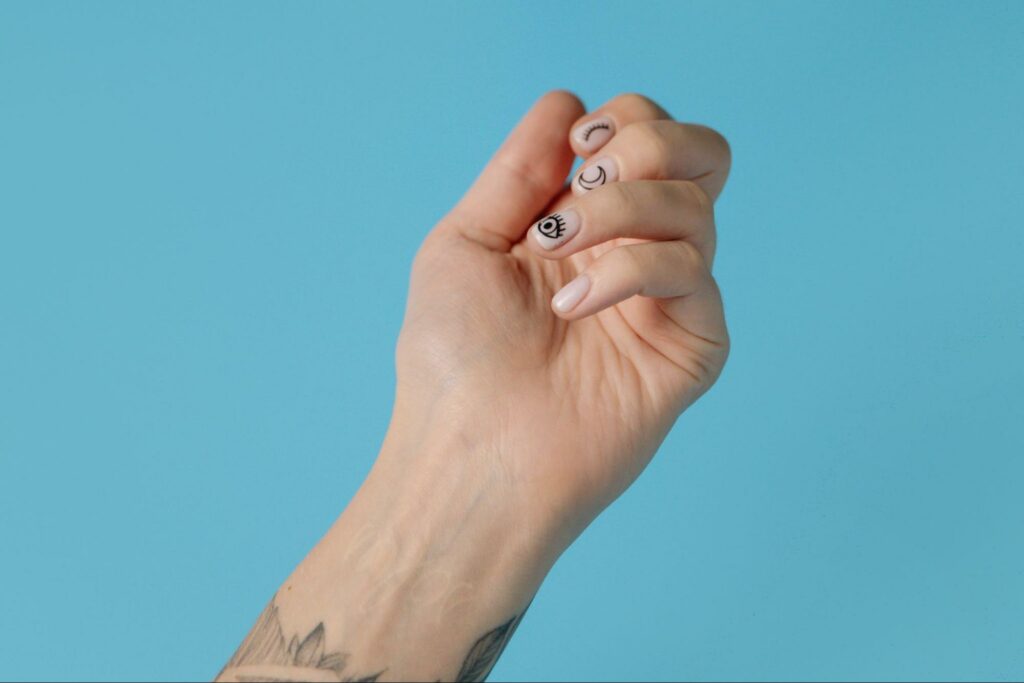 Giving yourself a mini-makeover on the TTC might seem like a time-saver, but it's a no-go when it comes to good etiquette. Activities like nail clipping, which are best reserved for personal spaces, can be quite off-putting to fellow passengers.
It's all about maintaining a considerate and respectful atmosphere during your transit journey. So, leave the grooming sessions for home, will you?
Mind the space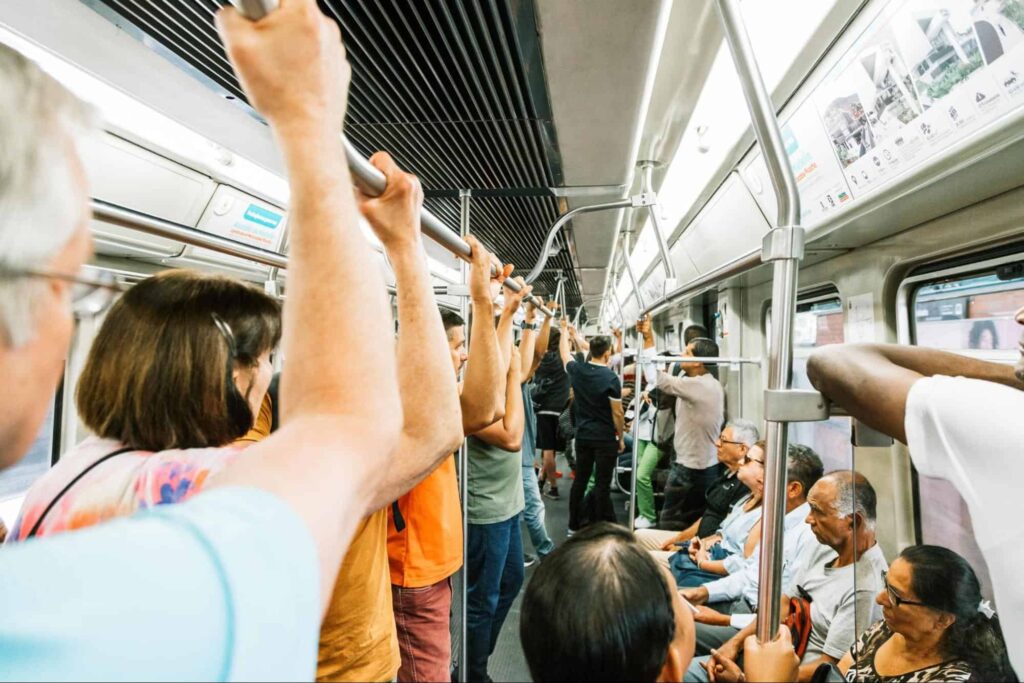 Refusing to budge and help ease congestion on the TTC is a definite breach of good etiquette. In crowded times, a little shuffle or step to the side can make a world of difference for fellow passengers.
Wear a mask or cover your mouth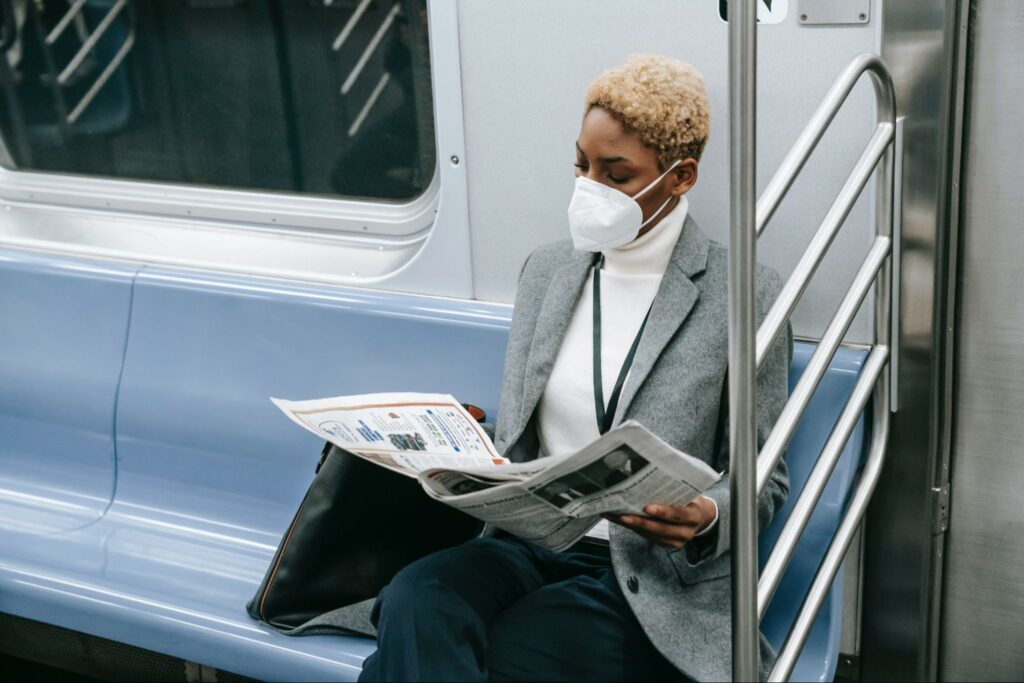 Haven't we learned enough from the COVID pandemic? It's not just about following rules; it's about looking out for one another.
Wearing a mask helps protect fellow passengers, and when you cover your coughs and sneezes with your elbow or a tissue, you prevent the spread of germs.
Use your headphones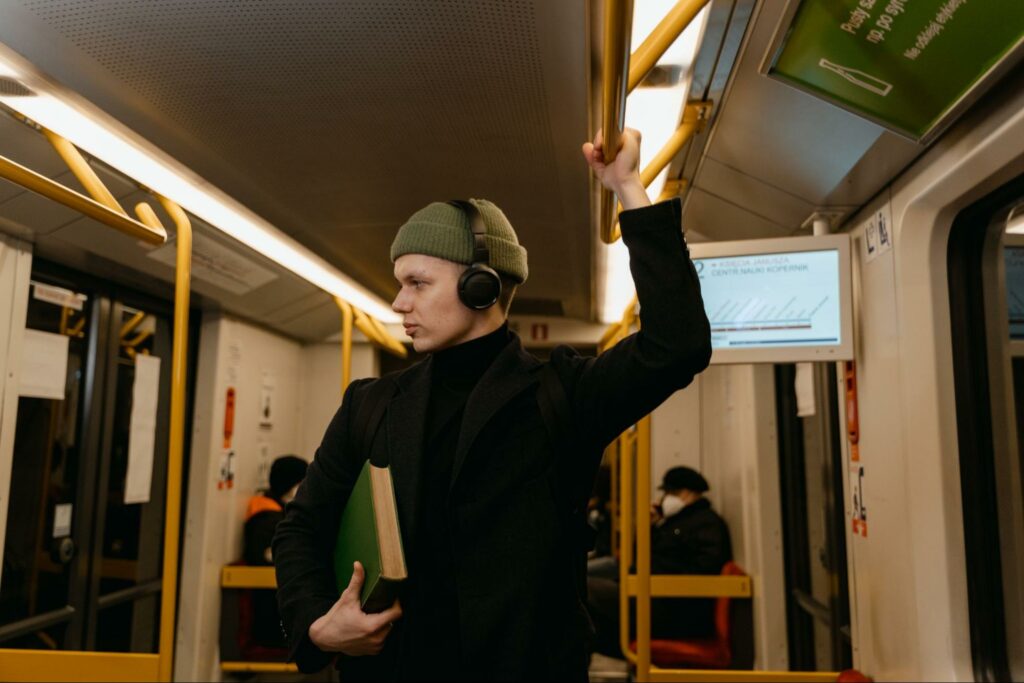 Your co-passengers are not asking to judge your taste in music, so don't blast your bops for everyone to hear. Make sure to bring headphones, AirPods, earbuds, or whatever audio accessory you prefer.
Also, if someone three seats down can hear what you're listening to through your headphones, then it's definitely too loud.
Use please and thank you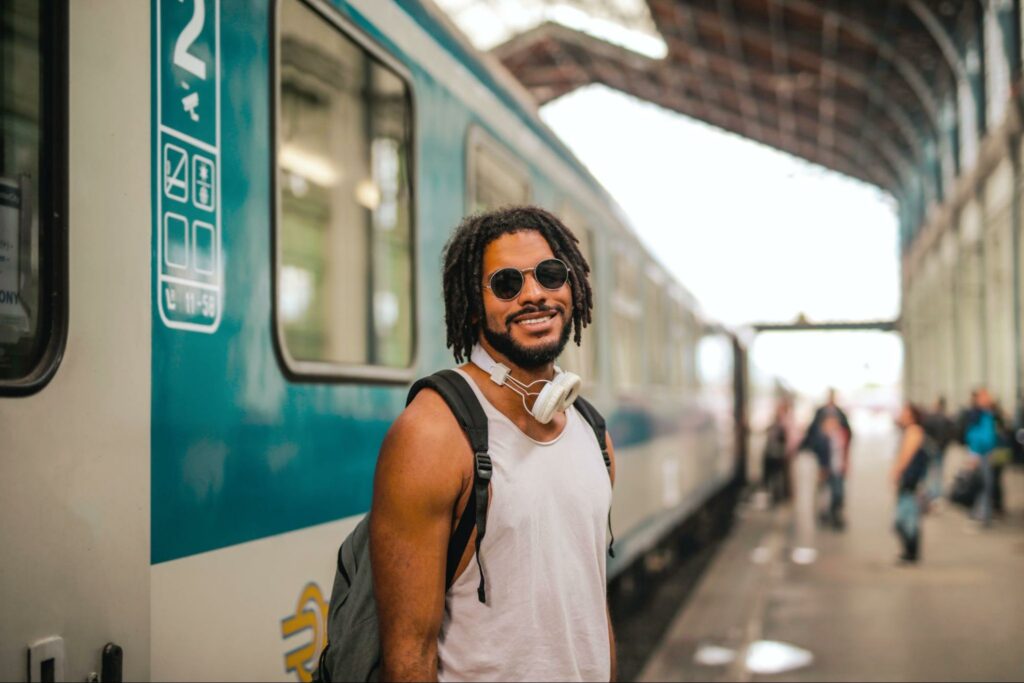 Remember your basic manners! Using "please" and "thank you" while riding the TTC (or anywhere, really) goes a long way.
Whether you're asking someone to move over, hold a door, or give up a seat, say "please" and "thank you" to show appreciation for a helpful gesture. These magic words foster a sense of respect and kindness among passengers and TTC employees.