A Dozen Ways to Make Friends in Toronto
Let's face it. Making friends may be natural, but there are certain dynamics that will ensure you meet the right ones.
If you're new to Toronto and you don't want to be the odd man (or woman) out, then this article is for you! This Torontonian will share how people usually mingle in the city, places you can visit for socialisation, and just a few tips on how to find new friends!
How to Make Friends in Toronto in 12 Ways
Honestly, finding friends in Toronto is just a lot like finding friends anywhere. It all boils down to how you do it and where you go.
Here are some of my tried-and-tested ways of connecting with people in the city!
How to Make Friends in Toronto
If you're new to Toronto and you don't want to be the odd man (or woman) out, then this article is for you! This Torontonian will share how people usually mingle in the city, places you can visit for socialisation, and just a few tips!!
1. Put yourself out there!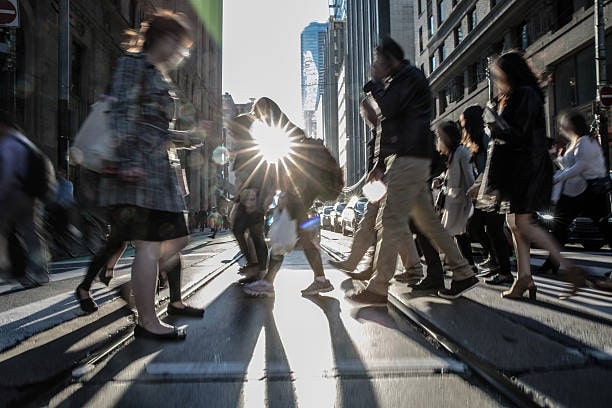 Toronto culture is generally friendly. The city is alive and you'll come across numerous people every single day.
I find that you can make friends anywhere you go. Ask a kind-looking stranger if you seem lost in between streets, greet people with a smile when you visit any of the city's cafés, or discover the locals' stories when you walk around parks or picnic spots.
Of course, remain cautious and don't be too aggressive. Torontonians are mostly approachable, but some of us may find it weird or even creepy if you're being too much.
Toronto is also among the most culturally-diverse cities in the world. If you're a foreigner, chances are you'll stumble upon a group from your home country!
Many visitors I know just found friends by being spontaneous and randomly meeting new people. Just go out and have fun!
2. Join an interest club.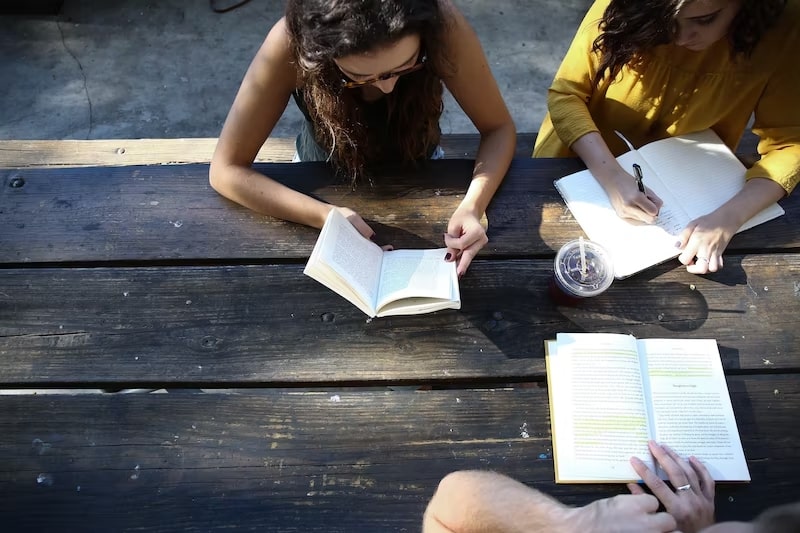 If you're eyeing to make deeper or more meaningful connections, it may be best to find a friend who shares the same interests as you do. The connection will not be instant but hey, finding common ground is a good start.
There are plenty of interest clubs and groups in the city. We also have various hubs for artists and creatives, so it is likely that you can find people who share the same passion as you.
For instance, if you want to join a book club, consider visiting the Toronto Public Library.
Thrift stores are the go-to for fashion enthusiasts. I find that many young people like to go here for clothes, but you can always just hit the malls and check out the stores for potential new friends.
Wondering about foodies? Head over to some of Toronto's best-kept dining secrets and you're sure to find your kindred spirit.
Some foodies come in groups who blog or vlog in social media, while others have their own businesses and/or advocacies.
Just be yourself! We can vouch that it's impossible for you to be a loner, as there are different kinds of people here in Toronto.
Trust us when we say you won't feel out-of-place in the city. There is literally a place for everyone.
3. Get into sports.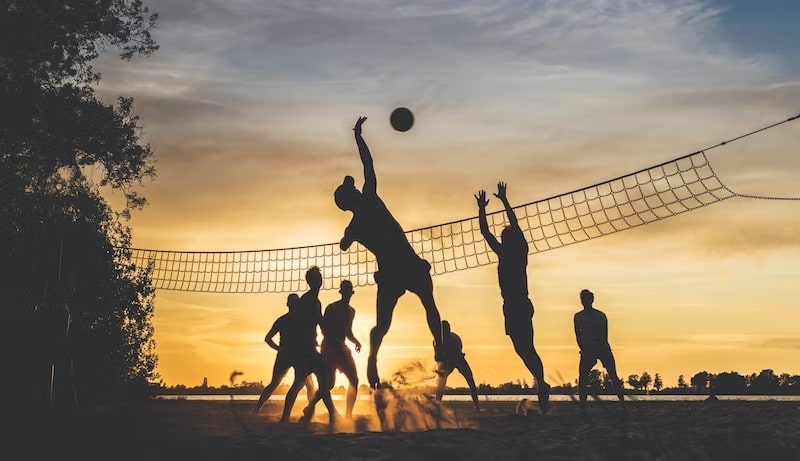 Toronto is also a sports city. If you're an athlete or are thinking about training to be one, you can join a sports team in school or in the neighbourhood.
We're especially friendly during big games as well. You can find someone on the same team as you and you might just make your next great friend!
Some groups also just host games for fun or have little leagues every now and then. You can definitely ask around as you're sure to come across an event in your area.
Here are a few key places: tennis clubs, basketball courts, golf courses, or even just your neighborhood covered courts. It's all up to you now!
4. Attend a special class.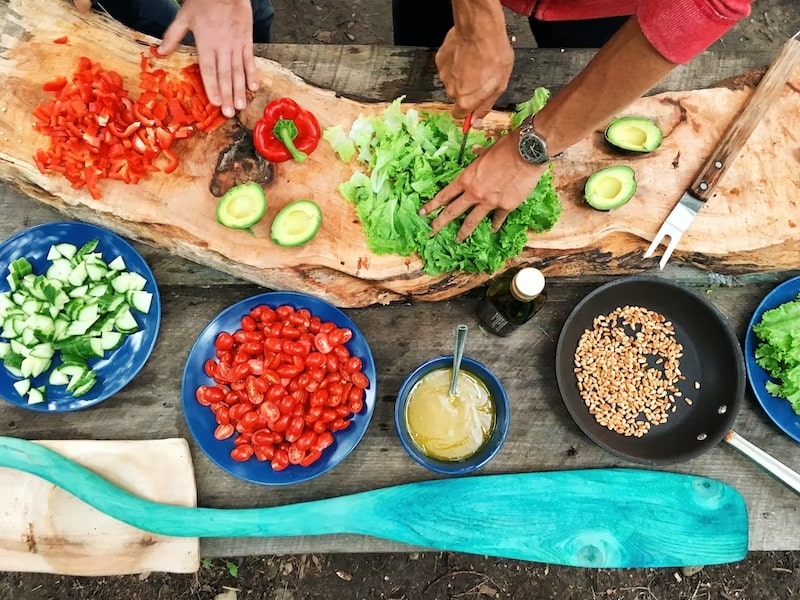 Do you want to be social while learning a new skill or developing what seems to be your natural talent? Attending a special class may just be the answer.
Cooking classes are the most common special classes and you will find some of the best of these in Toronto. Here, they will teach you about basic kitchen skills and diverse cuisine while allowing you to mingle and partner up with new people.
We've heard stories about people finding not only friends in cooking classes, but also life partners. There's no harm in trying, right?
If you love the theatre, you can opt to attend acting schools. You can also learn more about musical instruments such as piano, guitar, and drums and find a buddy.
Voice lessons are also popular in the city if you're into belting out your favourite tunes.
5. Party away!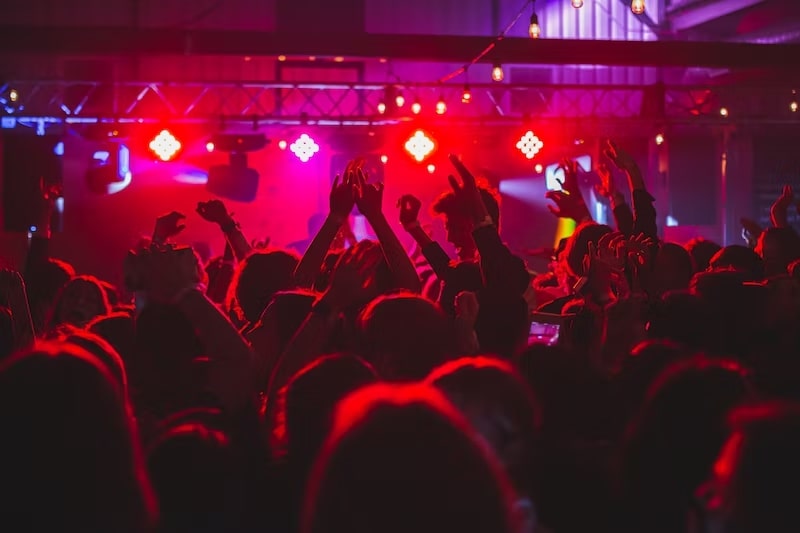 I may sound biased, but Toronto nightlife is among the best in the world. I'm honestly not exaggerating here – you'll see for yourself how the city is very much alive even at night.
Consider going to pubs, bars, and clubs one night. Each of them have different vibes and you can choose depending on the amount of energy you have for that day.
If hip and indie are more your thing, we recommend looking at the stretch of pubs and bars in the Distillery District.
Have fun, but don't forget to drink moderately! We don't want you to be known in Toronto for the wrong reasons!
6. Go to an amusement park.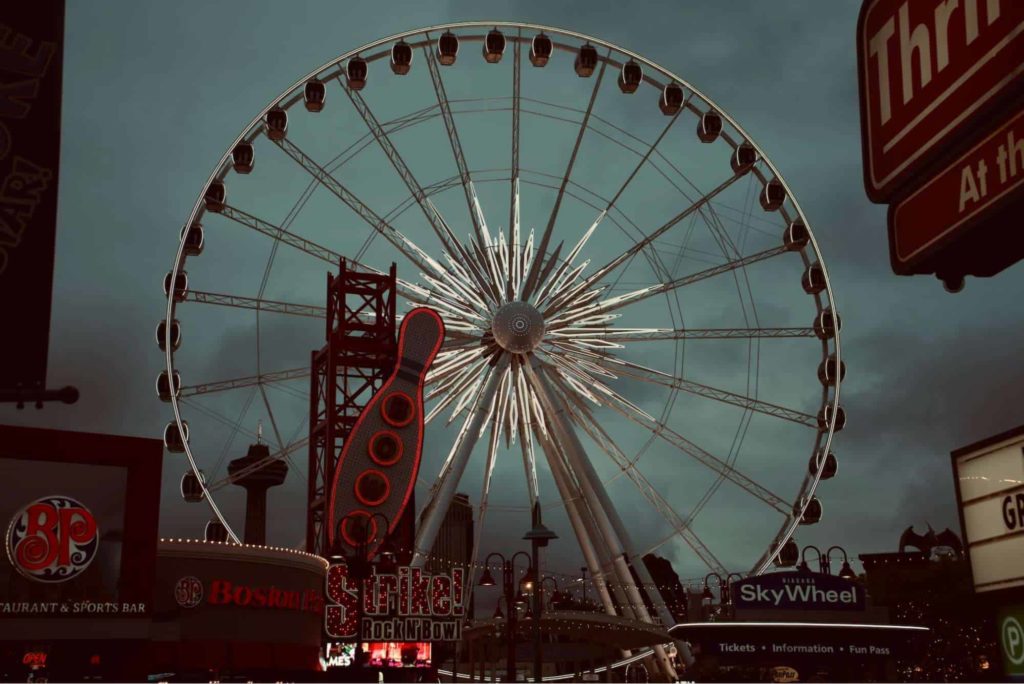 Friends can be found in the most unexpected places—even in amusement parks. Many of us like to hang out with our families and friends here, so we're sure a kind soul will likely be there for you as you make your way through the rides and attractions.
You'll never know, the person you ride the ferris wheel might just be your new best friend! (or again, a potential life partner?)
7. Attend music concerts.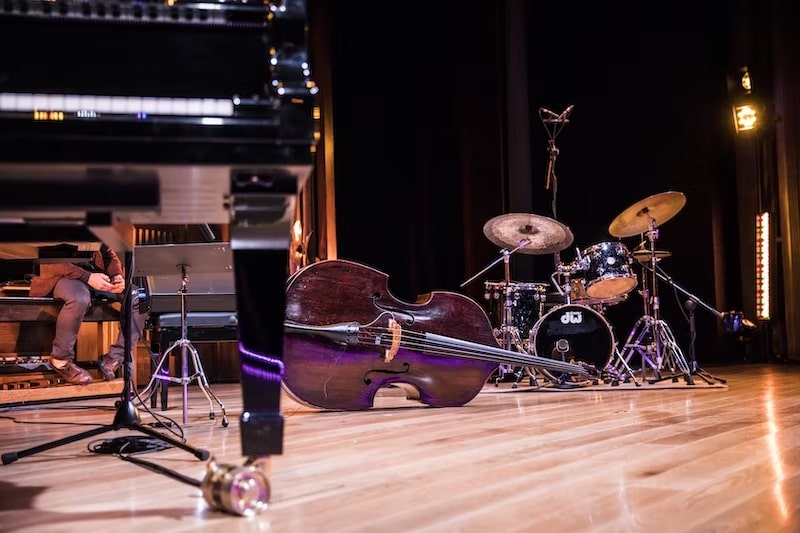 What better way to connect with someone than through music? Consider attending a music concert that interests you and you might just make your first friend in the city.
Whether it's a mini jazz concert, an acoustic night at a neighbourhood spot, or an all-out rock performance, music concerts here in Toronto are some of the most crowded.
Hum along to the songs and have a good time. Just don't hum too loud as you might disturb other guests, yes?
Kidding aside, start making friends through a casual conversation or ask people what makes them drawn to the performance. That conversation might just turn into a good connection!
8. Go to the beach!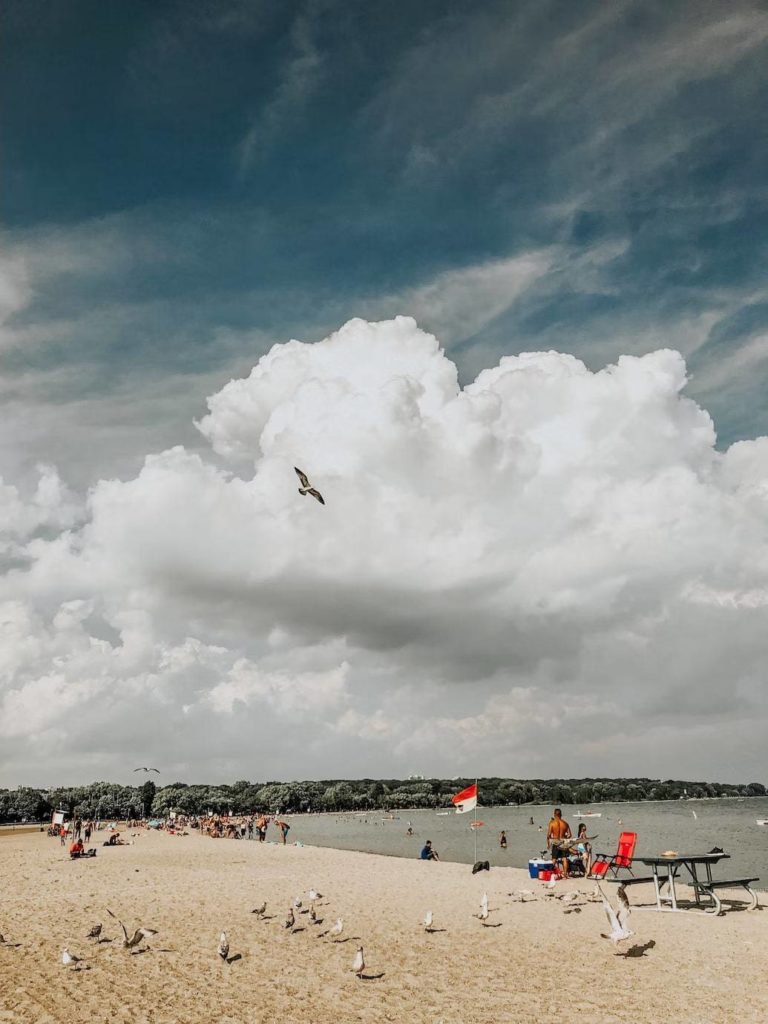 Of course, beaches are the most crowded places anywhere you go. Toronto's beaches are all safe and clean, so many people like to casually hang out here.
As you enjoy the scenery, you'll find people doing picnics and barbecues, playing beach volleyball, listening to music, reading a book, and more. The beach is a place to meet different kind of people; it's like being in a park with a better view.
Make a new friend as you enjoy the waters or walk through the sand. If you choose a local beach, Torontonians will notice that you're new and might be nice enough to show you around.
Another tactic would be to have good swimwear or properly styled hair. A stranger just might compliment you on it and this might lead to something!
9. Be extra-friendly at work.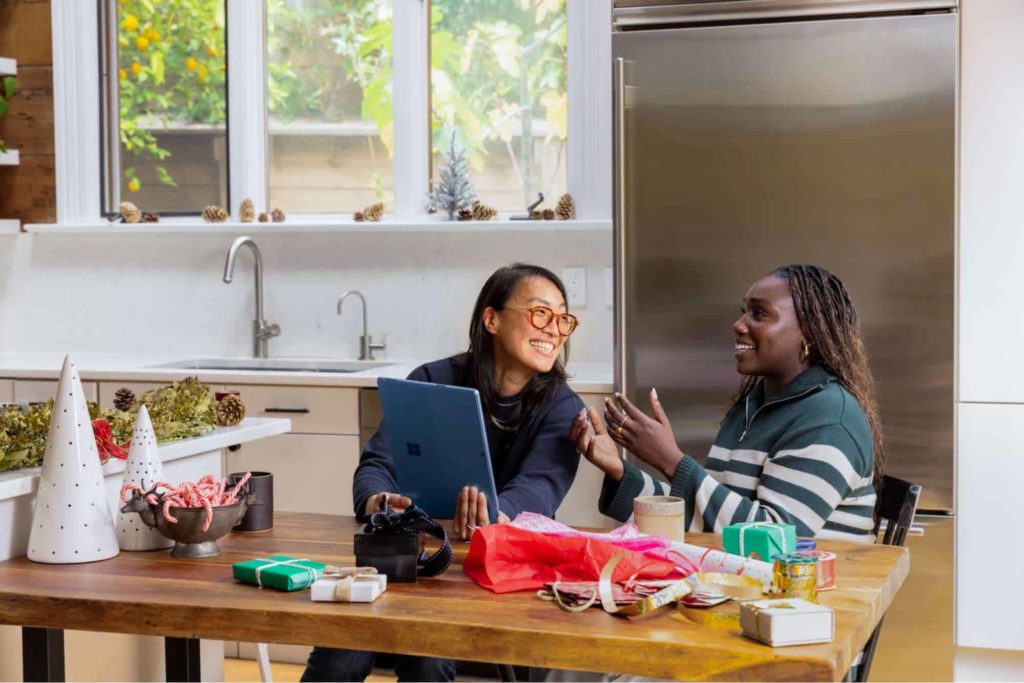 Toronto is among the best places to work as this city has various employment opportunities and offers good compensation. While you do have to stay professional, you may find your next friend in your new office.
Get your work done properly and on time and you'll make the entire team happy. You may also get the chance to learn from or actually mentor someone and end up learning life lessons too.
Torontonians like people who don't take themselves too seriously. We love a good joke or the fun small talk during lunch breaks – so stay conversational during meetings and you may just find your work-life friends!
10. Meet people online.
One of the things that people who are moving to a new city do is find a friend even before their arrival. You can do this too, provided that you stay safe.
Some of us like to meet their friends online, whether through social media groups or even dating apps. Find people who live close to where you're moving in Toronto and develop a steady connection beforehand.
Of course, make sure you're taking to someone with a verified profile and one who has a real life. Don't give in to pressure and just go for someone who is available; the internet may be complex but that doesn't mean real connections are impossible.
This option is also open to those of you who are open to dating. I've personally found good dates via the social space.
Once you're good, you'll definitely have someone waiting to show you the city! If you do find an online friend while already in Toronto, then a safe meet up is all you need!
11. Volunteer for something.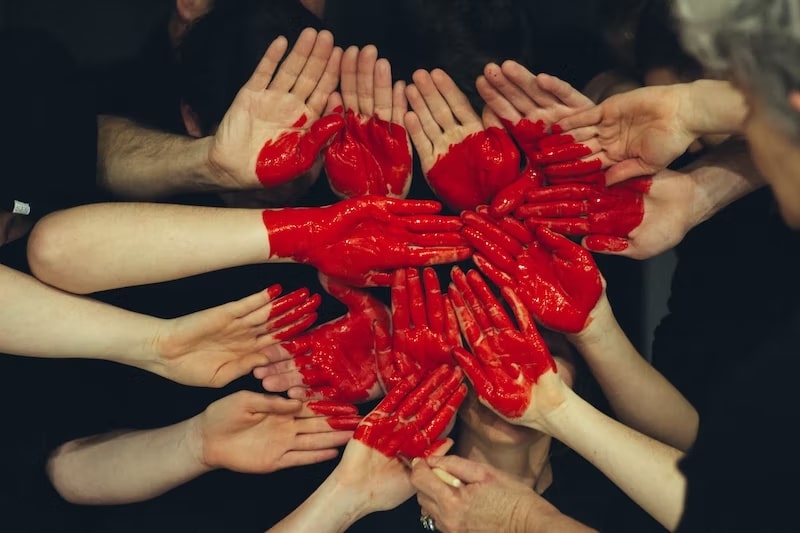 Don't take this tip literally. Volunteering should be done out of genuine care and concern, not just to make friends.
If your heart is all about reaching out to others, the people in a charity of your choice share the same sentiments. This makes it easier for you to connect with them and have wholesome conversations.
Again, this tip is only for those who actually want to volunteer for something. Making friends is an automatic bonus.
12. Participate in religious gatherings.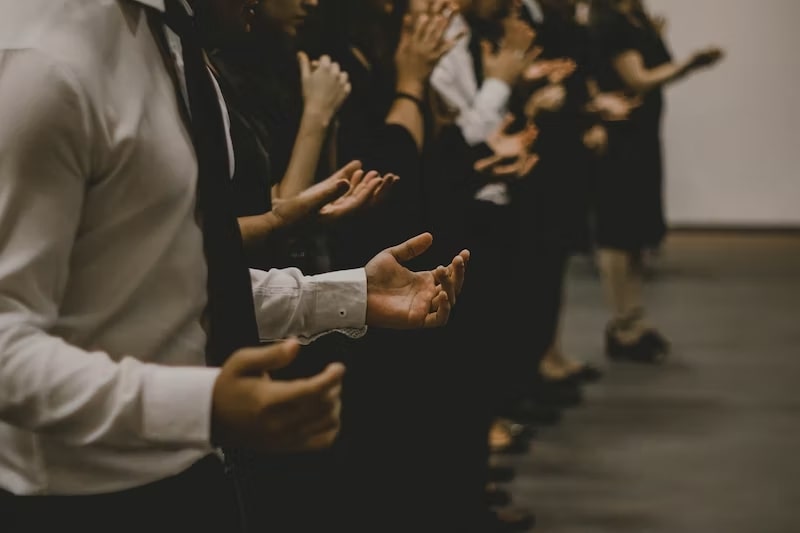 Like volunteering, religious gatherings are serious and sincere things. If you were born and raised to practise certain things and participate in certain religious rites, then continue to do so in Toronto.
Religious gatherings are great for those who stay close to their beliefs. This will make it natural for you to understand certain people and their ideals.
Things like this makes gaining a friend easy. The sincerity of what you do will lead you to people who are just as good as you!
---
We hope this helped you learn more about our city and its overall atmosphere. We're cheering you on and hope that you can find a new friend.
Who knows, that good company might just turn into a lifetime friend.