Toronto's 7 Best Swimmable Beaches
While Toronto is famous for providing the city life experience and sightseeing, it is also a great place for people who love the beach. There are 11 public beaches all over the city, with all of these open all year-round.
The city even has its very own Toronto Islands, a chain of 15 small islands in Lake Ontario that holds some of Toronto's famous beaches.
The biggest question is: which of Toronto's beaches are best for swimming? Read on to find out!
Are Toronto beaches swimmable?
Toronto beaches are swimmable.
However, there are certain restrictions especially on public beaches. All of Toronto's public beaches are open everyday, but lifeguard supervision is only available during beach season (from June to September).
Most of the city's beaches are clean and safe, making them great places to visit with family and friends. On top of swimming, some residents and tourists enjoy picnics, play beach games, or just watch the sunset in Toronto beaches.
Many of the beaches are also accessible via ferry, so they add to the experience of commuting in Toronto.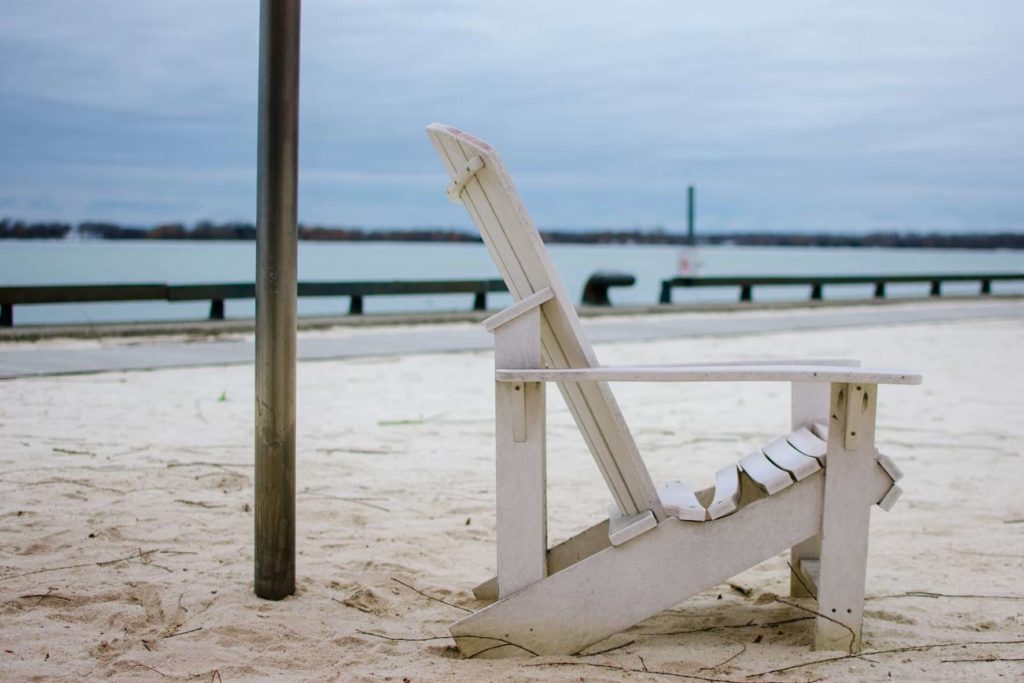 The 7 best swimmable beaches in Toronto
To help you plan your beach itinerary, here are our top 7 picks from Toronto's swimmable beaches! Take note that all of these belong to the city's Blue Flag certified list, so all of them are safe and come with lifeguard supervision during beach season.
8 out of Toronto's 11 beaches are Blue Flag certified. The three beaches that remain uncertified are Marie Curtis Park East Beach, Rouge Beach, and Sunnyside Beach.
While we would have loved to include all 8 Blue Flag certified beaches in Toronto, we found that Centre Island Beach can often be a favourite summer spot and is often overcrowded, so we opted to only list down 7.
1. Bluffer's Beach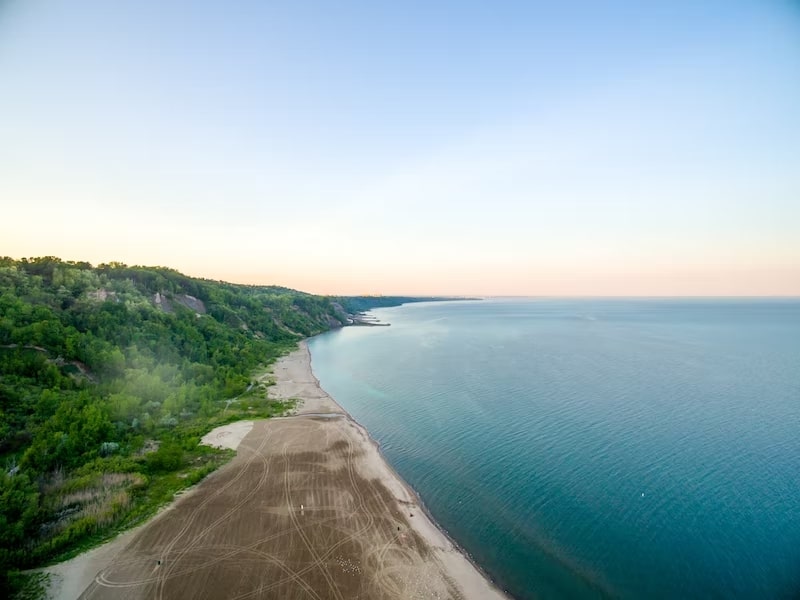 Many people say that Bluffer's Beach in Scarborough is the most beautiful beach in Toronto. This is because it seems to be secluded as a number of bluffs with luscious trees mark its territory.
This beach is also among the beaches of Lake Ontario, so the water is expected (and is always) crystal clear. Its front is usually clean and well-maintained as well, so it really serves as a respite from the city.
It's like visiting an island—you can literally forget that city noise is just right at the back.
2. Woodbine Beach
Woodbine Beach is an easy-to-access beach in Toronto. It even has its own park and has recently, according to the city, expanded mesh plastic mats reaching all the way to the water's edge.
This beach is popular for both younger crowds and families, as it has a boardwalk and a treed area. Its location is also very convenient as it faces east, so the water is usually calm with only small waves and its temperature conveniently warms up.
Parking is available here. It is also among the beaches that is convenient for picnics and lunch, snack, or dinner options, as there is a food concession, an ice-cream truck, and a full-service restaurant near it.
3. Kew-Balmy Beach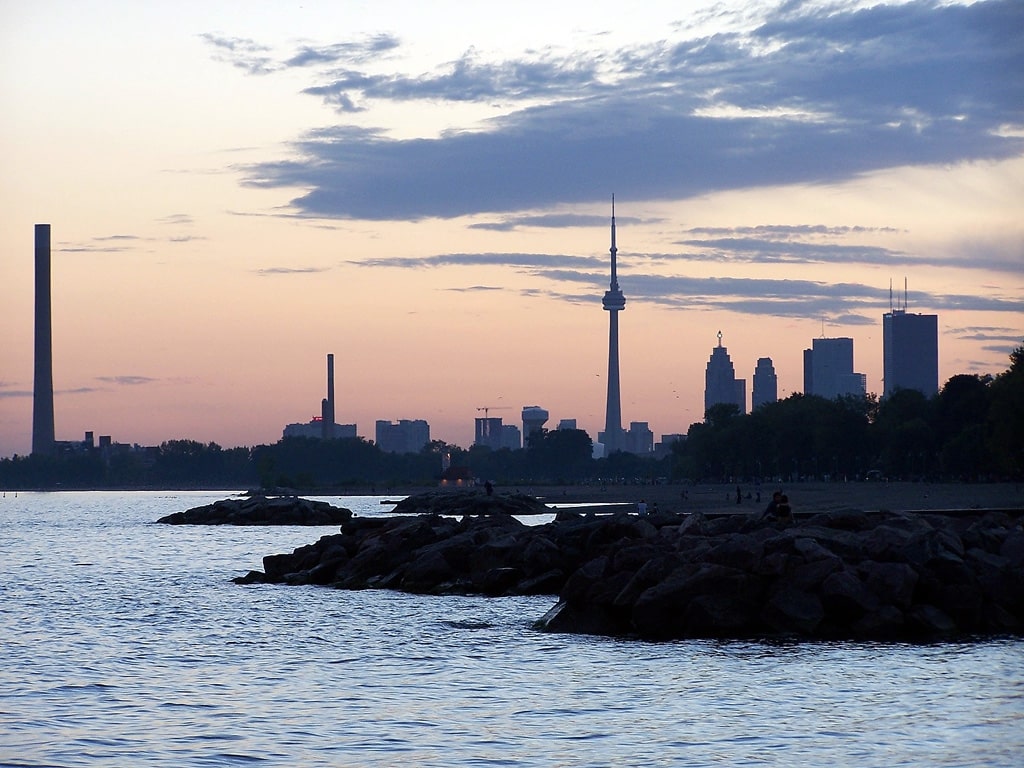 Among the waters of Toronto's The Beaches area is the kiteboarding spot Kew-Balmy Beach. This beach has a relaxed mood, providing a view of Toronto's skyline.
It is perfect for strolling as it has a great vicinity, with Queen Street East (one of the streets loved by Toronto foodies) being a 10-minute drive away. This makes it perfect for those who want to catch a view of the waters then dine in some of the city's restaurants.
The beach itself is perfect for walks as well. It stretches from the historic 1920 Leuty Lifesaving station to the Art Deco-inspired RC Harris Water Treatment plant, giving people a feast for the eyes, nature and structure-wise.
4. Gibraltar Point Beach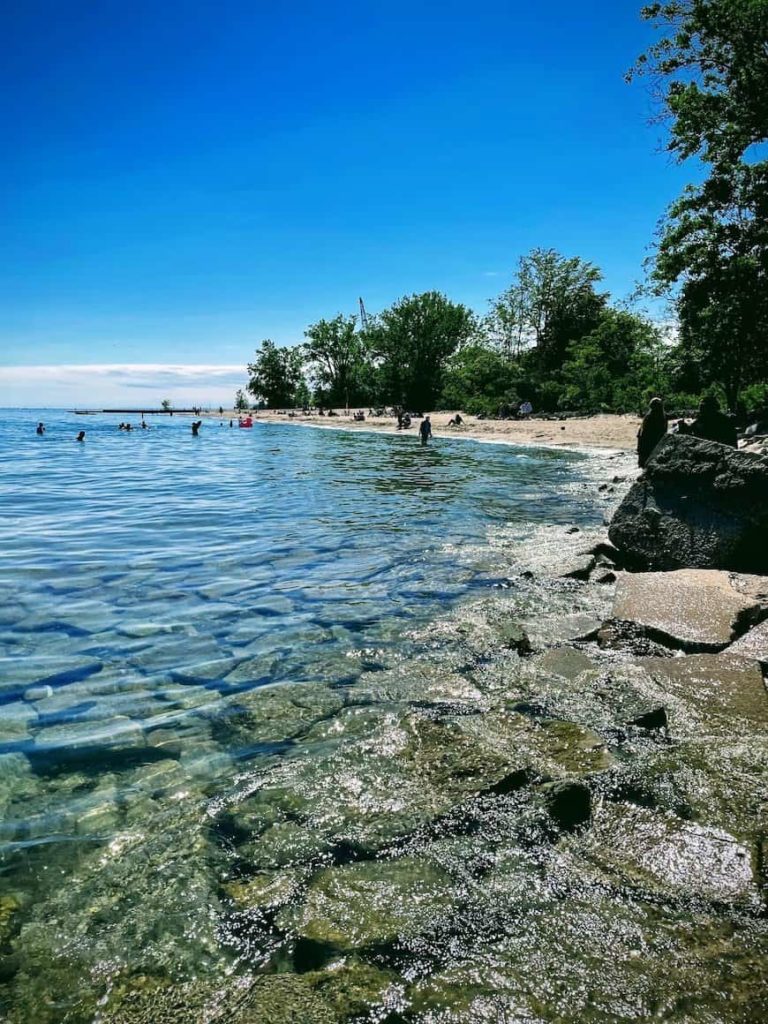 Gibraltar Point Beach is one of the easiest beaches to reach via ferry. It is only a one-minute walk from the Centre Island ferry terminal.
This beach is rarely busy, as a lot of people often overlook it. What makes this beach more beautiful is that its clear waters seem to be shaped by its picturesque rock formation.
People come to Gibraltar for a more quiet and laid back, less urban beach experience. This is one of the best options if you just want to sit and enjoy the sun as you read a book or simply disconnect from the world.
5. Cherry Beach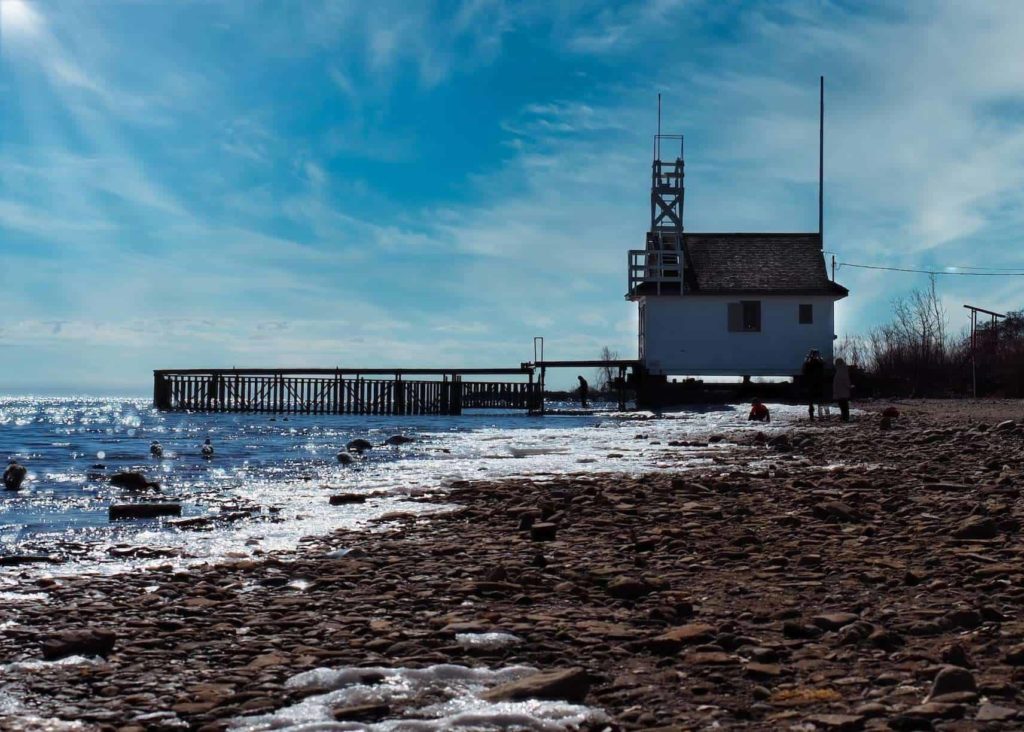 Another Toronto beach that is often overlooked is Cherry Beach. This is probably because it is located in the Port Lands area, but going here is surely worth it.
One thing that makes this a top choice is that it is among the dog-friendly swimming places in Toronto. Families and dog owners find that it is great to travel here not only to enjoy, but also to find friends for their furbabies.
Cherry Beach also has a great green space. This spot is often used for picnics and barbecues, as large trees act as perfect sun shades and chairs and tables are provided here.
6. Ward's Island Beach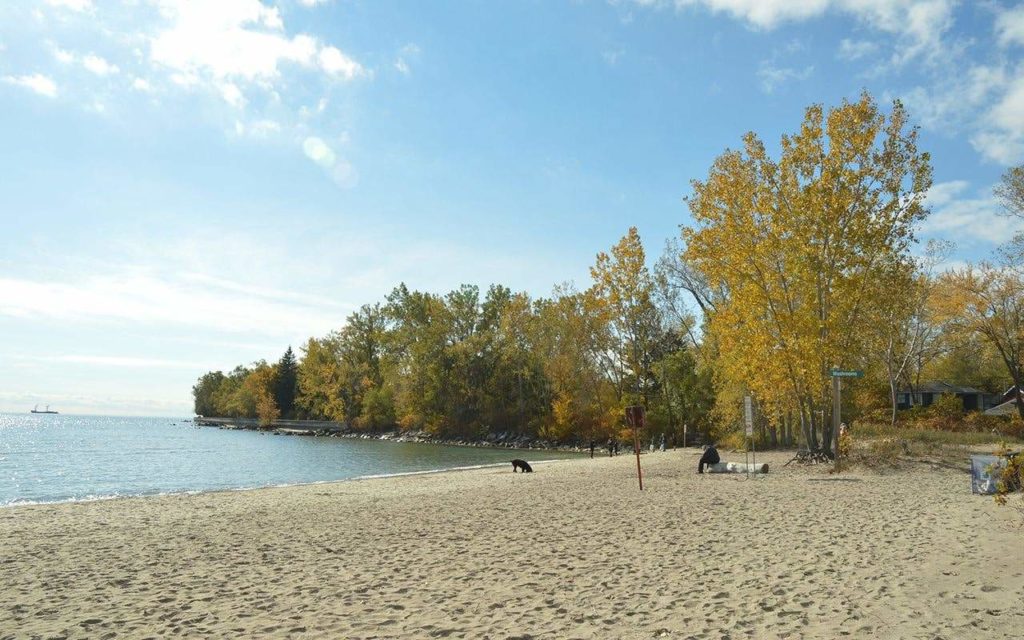 Ward's Island Beach is another quiet escape in Toronto. It is a secluded part of Centre Island, a small residential neighbourhood in the city.
The water of Ward's Island Beach stretches across the city. A ferry ride going to this beach is the shortest from the mainland and is also the least busy, so it makes a perfect escape for those who want peace and quiet.
Its nearest ferry terminal also allows people to take in views of the skyline, with chairs available for people to sit on and absorb the views.
7. Hanlan's Point Beach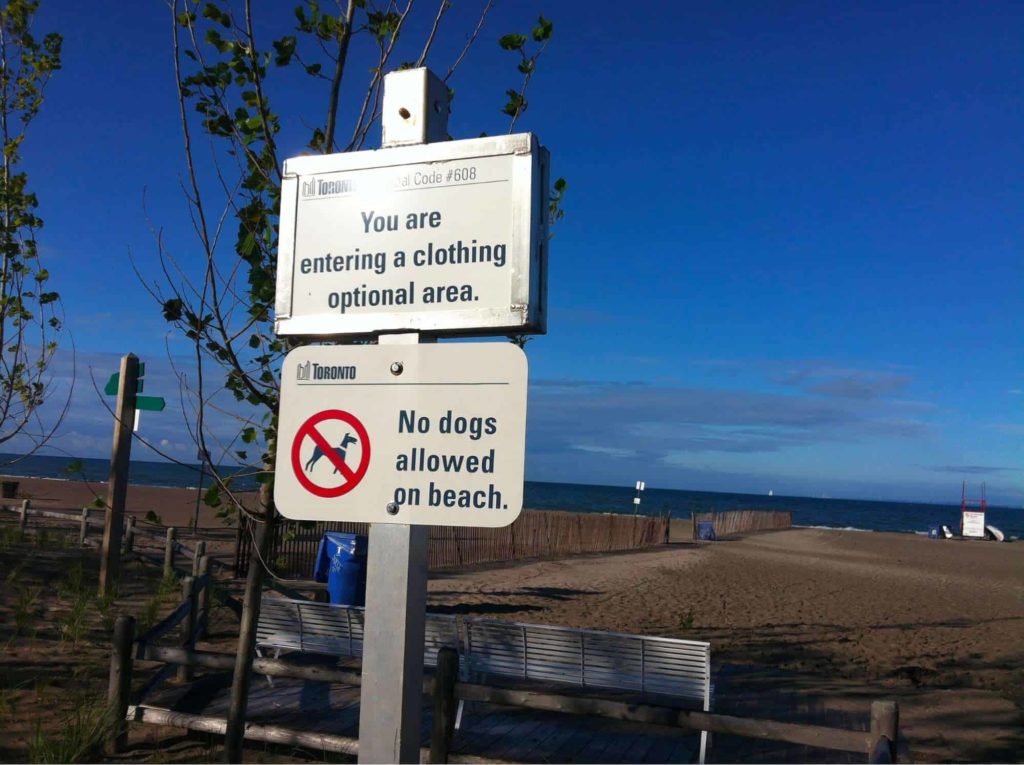 Hanlan's Point Beach is known as Toronto's nudist beach. This started in 1999, when a one-year pilot project for this beach was proposed.
In 2002, this beach permanently had the clothing-optional policy. Hanlan's Point Beach is also historical as it hosted the first Gay Pride celebration in 1971 and has been a popular meeting place for gay people since the 1950s.
This is the best beach for nudists and those who want a place where they can be comfortable in their own skin. It also adds to the many reasons that make Toronto a gay friendly city. 
We put this at the end of the list simply because the beach has a specific target market, but we can guarantee that it meets the same safety standards as the other beaches in this article.
FAQs on swimmable beaches in Toronto