Top 5 Restaurants for the Best Buffet in Toronto
Hungry enough to eat a horse – or maybe inhale a whole buffet? Better get in line because we already have what you're looking for!
In today's review, we collected restaurants for the best buffet in Toronto. Dive in so you can make way for your next buffet experience.
The Best Buffet Restaurants in Toronto
As buffet connoisseurs ourselves, finding the best in the city was a lot of work! Fortunately, we narrowed down our selections based on the criteria we've set below:
The Cost of Eating at a Buffet in Toronto
Buffets typically cost anywhere from $25 to $40 per person. In some restaurants, they offer discounts for large groups and kids which is about 10% less than their usual fees.
Sometimes, appetizers and drinks may cost extra but are usually roughly around $5 to $7 only. Time limits at buffet usually go between 90 to 180 minutes.
1. Dragon Pearl Buffet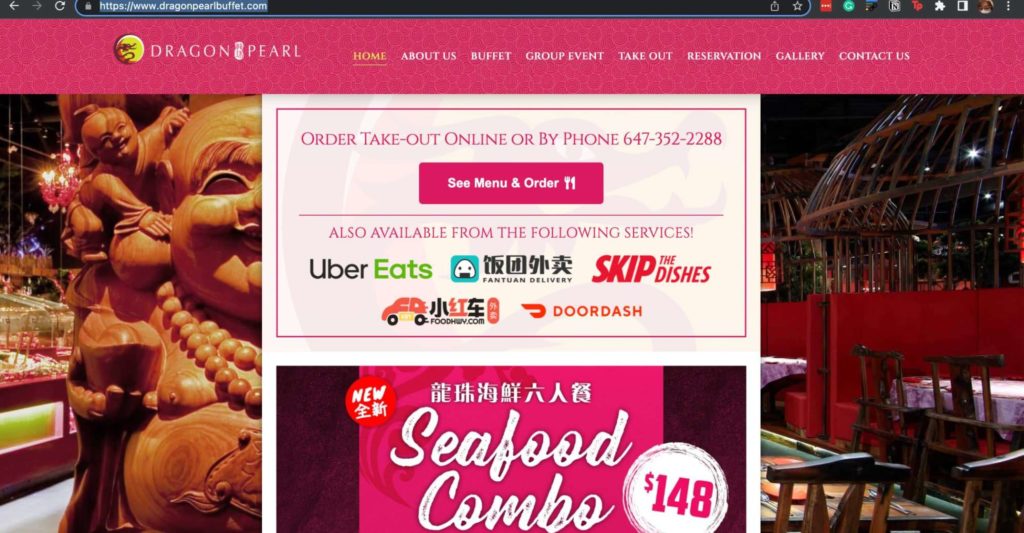 Test
Info
SERVICES
Peking Duck, sashimi, sushi, seafood dishes, BBQ food
WEBSITE
https://www.dragonpearlbuffet.com/
ADDRESS
865 York Mills Rd #2, North York, ON M3B 1Y6
CONTACT DETAILS
+1 647-352-2288
OPERATING HOURS
Monday - Thursday: 11:30 AM - 3:00 PM & 5:00 PM - 9:00 PM

Friday - Sunday: 11:30 AM - 3:00 PM & 5:00 PM - 9:300 PM
| | |
| --- | --- |
| Buffet flow | ★★★★★ (5/5) |
| Points of access | ★★★★★ (5/5) |
| Food placement | ★★★★★ (5/5) |
| Table and cutlery stations | ★★★★★ (5/5) |
| Menu | ★★★★☆ (4/5) |
| Alternative dietary options | ★★★☆☆ (3/5) |
| Variety of meals | ★★★★☆ (4/5) |
| Set of beverages | ★★★★☆ (4/5) |
| Operating hours | ★★★★★ (5/5) |
| Atmosphere and customer service | ★★★★☆ (4/5) |
The place itself is enormous, which is already a sign of what you can expect in the restaurant. With it featuring the best of both Chinese and Japanese cuisine, we see Dragon Pearl as a giant ensemble of Asia's best flavors.
What we like is its selection of food – particularly the variety of meals that are easy to scoop and plate. There's a decent salad and appetizer bar plus our personal favorite which is the Peking duck station.
Chinese dishes both have spicy and non-spicy selections so there are great alternatives within reach. And although the choices aren't as vast as other buffets in our opinion, the menu is pretty solid for those picking favorites.
Lines are naturally long among its most famous stations so you'll have to bring in a lot of patience. Fortunately, customer service is very accommodating although it can feel a bit cramped even with social distancing in place.
The prices do fall a bit on the pricier side, although we're sure you can get your money's worth in just a couple of servings. The sushi and noodles are, after all, made fresh to order so it really screams high-quality dining.
Overall, the authentic Chinese and Japanese meals (with a couple more exotic selections) plus the energetic ambiance are what we love best. It does underwhelm in terms of taste consistency among other meals but is spectacular on the few select dishes.
Authentic Japanese and Chinese cuisine
Easy reservation process
Offers a patio experience for customers
Certain meals are made fresh to order
Decent meal variations and selections
Flexible opening hours
Lesser food quantity 
Pricey meals
Can be crowded during busy hours
Customer Reviews
Exquisite food selections
Me, my wife and three children went there to celebrate our son's birthday. We were pleasantly surprised by the wide variety of gourmet food. Seafood and sashimi were really exquisite. Also want to commend on a very friendly and accommodating staff and service. Definitely will visit again. Thank you Dragon Pearl. – Tamir G.
Great options to choose from
I have been to this location multiple times now and there food is amazing. They also have so many food Options to choose from. Unfortunately they don't have all you can eat crab anymore but I do recommend trying this place out. – Mary Spade
2. Kasai Grill House(BBQ)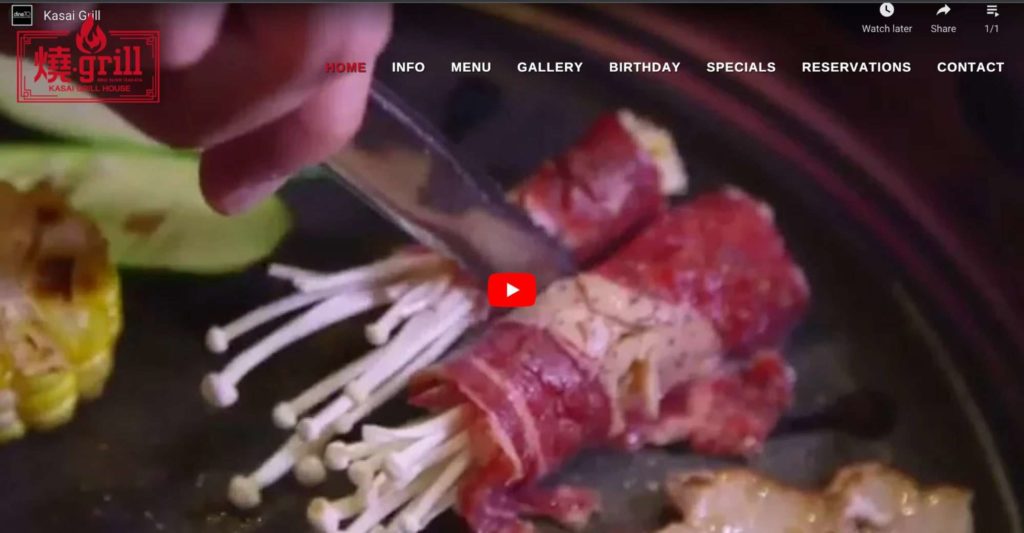 Test
Info
SERVICES
Meats, seafood, vegetables, appetizers, sushi, dessert, beer
WEBSITE
http://www.kasaigrillhouse.com/
ADDRESS
650 College St, Toronto, ON M6G 1B8
CONTACT DETAILS
+1 647-348-1686
OPERATING HOURS
Monday, Wednesday & Thursday: 3:00 PM - 11:00 PM

Friday - Sunday: 12:00 PM - 11:00 PM
| | |
| --- | --- |
| Buffet flow | ★★★★★ (5/5) |
| Points of access | ★★★★★ (5/5) |
| Food placement | ★★★★★ (5/5) |
| Table and cutlery stations | ★★★★☆ (4/5) |
| Menu | ★★★★☆ (4/5) |
| Alternative dietary options | ★★★★☆ (4/5) |
| Variety of meals | ★★★☆☆ (3/5) |
| Set of beverages | ★★★★☆ (4/5) |
| Operating hours | ★★★★★ (5/5) |
| Atmosphere and customer service | ★★★★★ (5/5) |
If you're craving some good old Korean BBQ, you might want to check out Kasai Grill House. The meat selection is spectacular plus the dining experience is truly outstanding at best – with just a few dips on our book.
For starters, it's perhaps one of those very few buffets where it doesn't get packed even during its "busiest" hours. It does get a bit too crowded though on the weekends, but the tables are around 4 feet apart so there's a lot of space.
Moving onto food, the variety is a bit lacking for our taste but it makes up for it in terms of flavor. There's a wide selection for various meat cuts (as expected) – the short ribs are super tasty topped with plenty of appetizers and seafood to choose from.
Although best characterized as a buffet-slash-BBQ restaurant, they have a very decent selection of vegetables too. Still, they're not enough to deem vegetarian-friendly as the options are basic at most.
Nonetheless, the flavorful servings of beef, lamb, sausages and chicken were a great delight (coupled with their BBQ sauce, that is). The seafood selection isn't a lot but the overall quality is worth trying in our opinion.
We have no qualms with the location's ambiance and customer service as both met our standards. However, the prices can be too expensive (almost $40 with tax) so you might want to reserve a trip for when you're willing to splurge.
Spacious location even during regular hours
Wide selection of meat cuts and appetizers
Specializes in BBQ food and related meals
Accommodating staff and friendly atmosphere
Ideal for large groups of customers
Limited variety of food
Crowded during weekends
Little selection for desserts
Can be pricey
Customer Reviews
Highly recommended place
This is one of my favorite places to go in toronto for all you can eat Korean BBQ and sushi. The food is always so fresh and tasty. The place is nice and clean and the service is always on point. The price is affordable for the quality of meats, I definitely recommend this place to anyone!! – Chef Paul Sanchez
Excellent food and fantastic service
Food was awesome! There is a huge selection ranging from Korean BBQ all the way to sushi rolls. On top of the food being excellent, the service was fantastic. Servers were prompt and friendly, definitely worth a try! Make sure you give their fried bun a try, easily one of the best things I've ordered. – Paolo
3. Mandarin Restaurant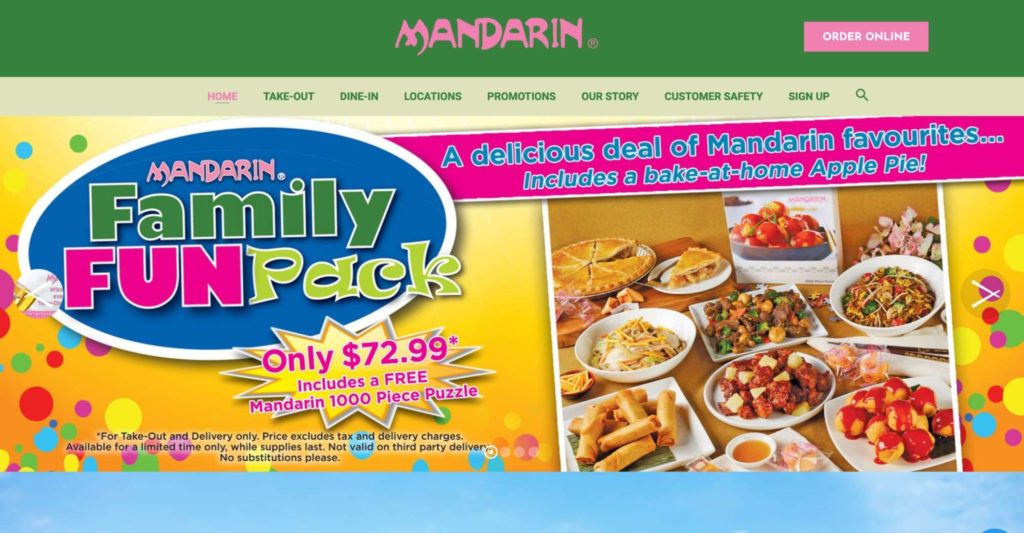 Test
Info
SERVICES
Mandarin classics, soups, sushi, grill & teppanyaki, pizza, salads & chilled seafoods, noodles & rice, desserts
WEBSITE
https://www.mandarinrestaurant.com/
ADDRESS
2200 Yonge St, Toronto, ON M4S 2C6
CONTACT DETAILS
+1 416-486-2222
OPERATING HOURS
Monday - Thursday:12:00 PM - 9:30 PM

Friday - Sunday: 11:30 AM - 10:30 PM
| | |
| --- | --- |
| Buffet flow | ★★★★★ (5/5) |
| Points of access | ★★★★★ (5/5) |
| Food placement | ★★★★★ (5/5) |
| Table and cutlery stations | ★★★★☆ (4/5) |
| Menu | ★★★★★ (5/5) |
| Alternative dietary options | ★★★★☆ (4/5) |
| Variety of meals | ★★★★★ (5/5) |
| Set of beverages | ★★★★★ (5/5) |
| Operating hours | ★★★★☆ (4/5) |
| Atmosphere and customer service | ★★★★☆ (4/5) |
When it comes to meal selection, Mandarin Restaurant might be the winner in this field. It goes full-on with its all-you-can-eat dining experience where you can dive into about 150 food items, served to your heart's pleasure.
Dishes range from delicious Mandarin classics, their signature wonton soup, noodles and rice, and rib eye steak. To our surprise, there are also some pizzas here as well as tasty desserts from waffles to coconut pie.
As far as tastes go, the selections are truly filled with magnifique flavors that highlight the food's texture. We can't say the same thing for every meal in the house, but if you go for their most famous ones, you'll most likely have a great time.
When it comes to location, it's okay at best with a pristine environment typical of a regal (yet not intimidating) Chinese setting. It can feel a bit bleak though so if you're looking for a splice of fun, you may be better off somewhere else.
The prices here might be our favorite part because in relation to the food selections, you do get a bank for your buck. The drinks come at an additional price which really won't hurt your pocket that much so it's not a deal breaker.
All-in-all, it's a great place if you want the buffet experience minus the buffet rush. It's almost a calming experience, really and we reckon you might enjoy a more relaxing approach to buffets once in a while.
Over 150 food selections
Competitive prices
Relaxing dining experience
Not crowded even on regular hours 
Offers promotions and discounts
Extra fee for beverages
Ambiance can be a bit lackluster
Customer Reviews
Delicious food and great customer service
Fantastic location! When someone comes to clean your table and after finishing introduces himself as one of the owners of the place you understand that customer service is a priority. Food is delicious and the variety is spectacular, as you should expect in any Mandarin. We'll be back, for sure. – Marcelo Gondim
A great place to dine in
What can I say about the Mandarin five star very clean and friendly service delicious foods customer friendly goes a long way what a great experience I would recommend everyone to at least celebrate their birthday at the Mandarin enjoy dining in what a great place to eat lunch or dinner – David Trump
4. HOTHOUSE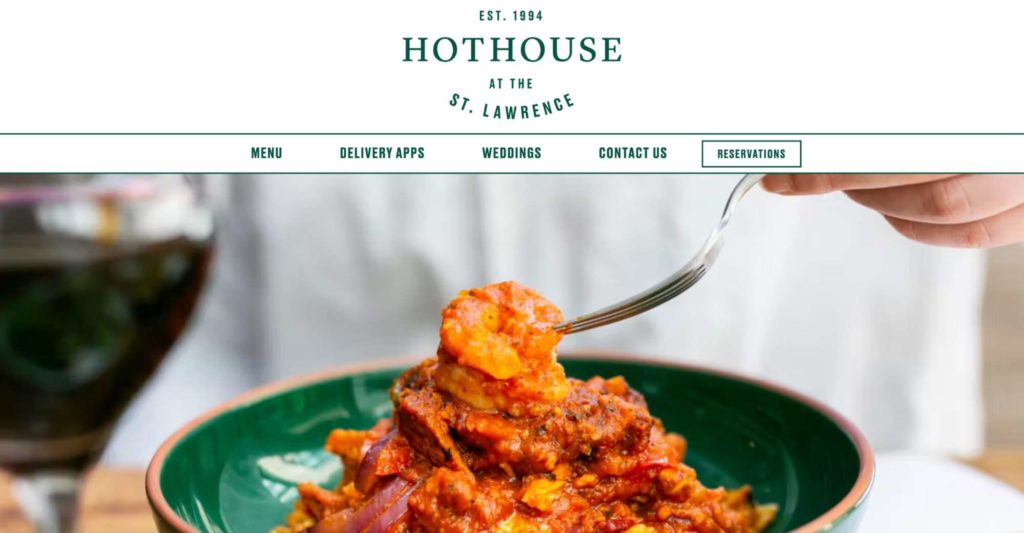 Test
Info
SERVICES
Bread & pastry, salads & antipasto, desserts
WEBSITE
https://www.hothouserestaurant.com/
ADDRESS
35 Church St, Toronto, ON M5E 1T3
CONTACT DETAILS
+1 416-366-7800
OPERATING HOURS
Monday - Thursday: 11:30 AM - 9:00 PM

Friday: 11:00 AM - 10:00 PM

Saturday: 10:00 AM - 10:00 PM

Sunday: 10:00 AM - 9:00 PM
| | |
| --- | --- |
| Buffet flow | ★★★★★ (5/5) |
| Points of access | ★★★★★ (5/5) |
| Food placement | ★★★★★ (5/5) |
| Table and cutlery stations | ★★★★☆ (4/5) |
| Menu | ★★★★★ (5/5) |
| Alternative dietary options | ★★★★★ (5/5) |
| Variety of meals | ★★★★★ (5/5) |
| Set of beverages | ★★★★☆ (4/5) |
| Operating hours | ★★★☆☆ (3/5) |
| Atmosphere and customer service | ★★★★☆ (4/5) |
First things first, HOTHOUSE isn't ultimately a buffet destination as there's only a Sunday brunch buffet to look out for. But they made our list for this review because we adore so many things about this place from the flavor to the atmosphere.
What we loved the most is the fantastic combination of various cuisines offered. There are Italian lunch pastas to try out as well as a good selection of traditional Western food if you want something more familiar to the palette.
On top of all this, every meal does feel like it comes from a Michelin-star restaurant. The flavors are delicious and the textures are just right – everything from the meats down to the seafoods and desserts was just mouth-watering.
Additionally, the stations are well designated inside the expansive dining area. And although the place can get busy every Sunday, it does still feel pretty spacious (though we see how this may kill the mood for other customers).
But if there's one scene-stealer in this restaurant, it's definitely the live Jazz band playing as you eat. Coupled with the warm yet energetic ambiance, we think that it's a wonderful combination for a buffet day for friends.
It will get to the pricier side though so keep that in mind before splurging a payday's worth of lunch. But you do get a cozy atmosphere with attentive and friendly staff so really, it's a bargain for a great experience.
Wide selection of various cuisines
High-quality meals and drinks
Expansive dining area
Live Jazz band playing
Specializes on brunch type meals
Cozy and relaxing dining experience 
Service can be expensive
Sunday brunch buffet only
Customer Reviews
Great variety of food
I loved this place! My seafood pasta was delicious! They could've added a few more shrimp & scallops though. Carrot cake is flavourful and moist. Lots of variety and reasonable prices. They provide free bread, which is a service I always appreciate. Our server was very nice, orders correct and quick. Really big restaurant! – Ryan Chatterjee
Wonderful food and service
This has to be one of the best patios in the city – a gorgeous spot with plenty of atmosphere. But also, all the buzz around this place absolutely stands up. Great food and great service with friendly and affable staff – and massive portions. Add it to your list of must-visits! – Ashleigh Stewart
5. Spring Sushi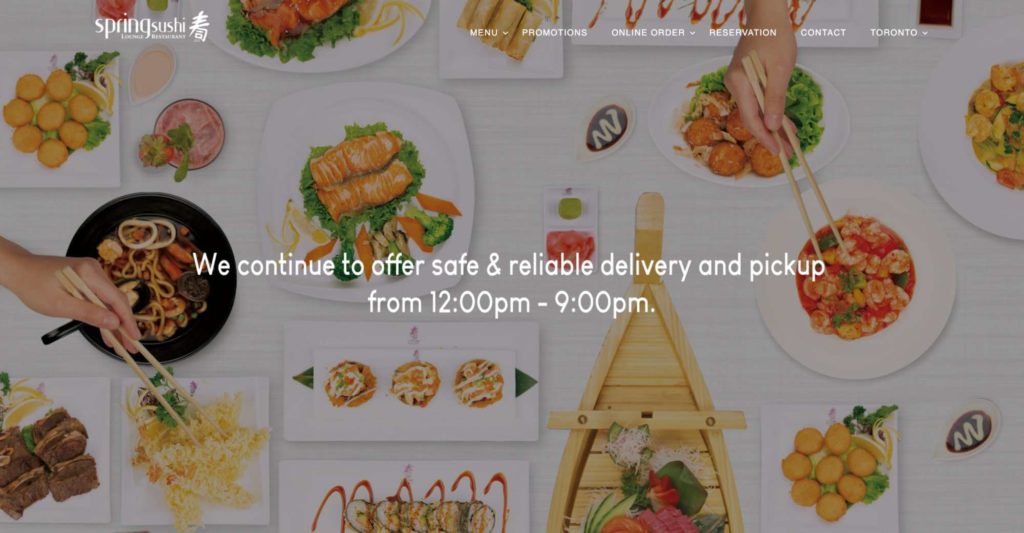 | Test | Info |
| --- | --- |
| SERVICES | Soup, antipasto, sushi, hand roll, deep-fried items |
| WEBSITE | https://springsushi.com/toronto/ |
| ADDRESS | 10 Dundas St E #500, Toronto, ON M5B 2G9 |
| CONTACT DETAILS | +1 416-596-6866 |
| OPERATING HOURS | Monday - Sunday: 12:00 PM - 10:00 PM |
| | |
| --- | --- |
| Buffet flow | ★★★★☆ (4/5) |
| Points of access | ★★★★★ (5/5) |
| Food placement | ★★★★☆ (4/5) |
| Table and cutlery stations | ★★★★☆ (4/5) |
| Menu | ★★★★★ (5/5) |
| Alternative dietary options | ★★★★★ (5/5) |
| Variety of meals | ★★★★★ (5/5) |
| Set of beverages | ★★★★☆ (4/5) |
| Operating hours | ★★★★★ (5/5) |
| Atmosphere and customer service | ★★★★☆ (4/5) |
As the name suggests, Spring Sushi is the place to be if you're hungry for some sushi – of all varieties, of course. The dining experience is also something to look out for, especially if you hate long waiting lines like us.
The sushi selection is vast with various types to choose from including veg options (in case you want something healthier). Dotting the menu are other favorites such as ramen noodles, teriyaki, salads, desserts, and a lot more.
As per the taste, the sushi does feel very satisfying since they're fresh and adequately filling. However, it does feel a bit inconsistent sometimes because the quality wagers slightly during the busiest hours.
Nonetheless, the rest of the food selections are a must-try for self-proclaimed foodies. Plus, they change the dynamics of buffet culture a bit by using a tablet for orders and having the meals served right on your table.
Although it cuts down the typical buffet experience, it makes the space feel a lot more spacious. It's also more organized this way considering you don't have to line up just to get a taste of your favorites.
The time limit is currently set at 90 minutes which we think is already fair to chow down on your meals. The rates are quite expensive too but you do pay for the great ambiance, remarkable customer service, and outstanding dishes.
Specializes in sushi and seafoods
No-lines buffet style
Wide range of food selections available
Easy ordering system
Cozy ambiance and experience
Expensive
Relatively less time limit
Customer Reviews
Beautiful experience
We like a lot going out. we found this super place which friends recommended to us. We enjoyed a beautiful experience there with high-quality meal and a well-trained crew and a great chief cook. We put this restaurant in our list and we will certainly return very soon. We deeply recommend. – Henrie Ferreira
One of the best
One of the best restaurants I've ever been to, they are so accommodating and have such kind staff. My friend and I arrived late due to a change in schedule and they were still able to hold our table. Will definitely be going back soon – Mosunmola
FAQs About Buffet in Toronto
---
Buffets are a fun way to treat your pitless stomach to a wide array of flavors. Explore more restaurants in Toronto starting with these top food places: