THE 5 BEST GOLF COACHES IN TORONTO
Whether you're a beginner golfer, a weekend warrior, or even dreaming of going pro, a golf coach is your ultimate ticket to unleashing your full swing!
These pros are not just great players; they're experts in instruction and guiding you to improve your game and performance. Golf coaches undergo specialised training, becoming certified instructors who cater to students of all ages, levels, and abilities with personalised programs. So tee up and watch those bogeys turn into birdies with these golf gurus by your side!
How We Chose the Best Golf Coaches in Toronto
How Much Do Golf Coaches Cost in Toronto?
A one-hour adult private session with a professional golf coach can cost anywhere between $150 and $250. The price may vary based on the instructor's skill level, demand, package deals, group rates, and other factors.
1. Nick Starchuk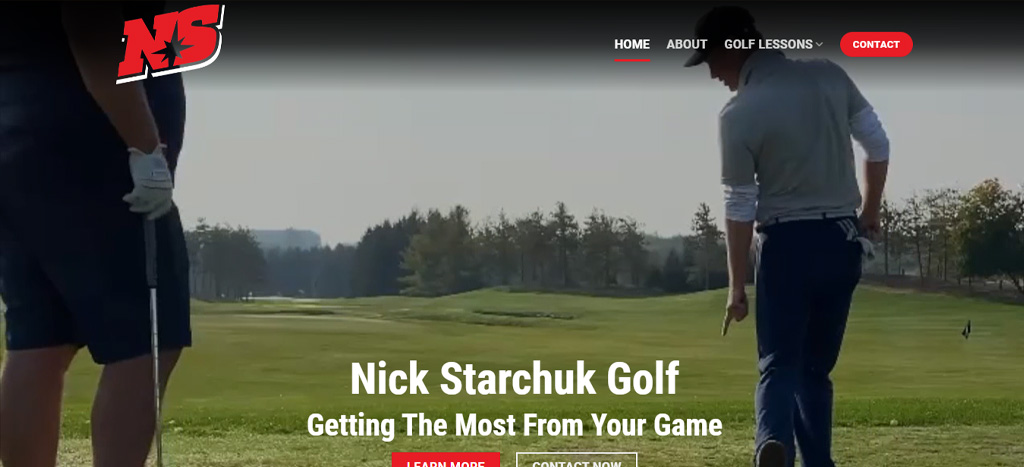 Nick Starchuk is a highly sought-after Class-A instructor based in Oakville with over 20 years of coaching experience. From beginners to National Team members, Nick has worked with a variety of levels. His passion for golf started during his junior days, securing several wins as an athlete scholar at Kentucky State University.
Nick's expertise extends to developing programs for well-known golf clubs across Canada the likes of TPC Toronto and Glen Abbey Golf Club. As a coach and Game Development Specialist, he has built a solid network of trainers, doctors, and key professionals to enrich his understanding of the sport.
He combines a holistic teaching approach with cutting-edge technology like Foresight Sports to tailor programs for each student. With flexible summer lessons, studio, and online options, Nick offers a fully-rounded coaching experience. He also provides dedicated putting lessons, fitting, and a competitive junior development program for aspiring pros.
Effective and easy-to-grasp methods
Fully-equipped training studio
Multi-certified coach with a diversified background
Updated and deep knowledge of golf
2013 Ontario PGA Teacher of the Year
Active in NCAA and professional tours of golf
High-end rates
In-demand services limit availability
Customer Reviews
A great communicator
"Nick is a great communicator and makes it really easy to understand what he is trying to teach. Having done a session in winter and another one in April, I would highly encourage anyone who is on the fence but wants to improve to take the full-day session. You won't regret it (although your body will tell otherwise after hitting so many range balls). I am looking forward to being able to take the revamped swing on the course!" – owu23 (Tour Pro from Oakville), Toronto Golf Nuts Forum
I am hitting the ball longer, purer, and more consistently than ever before!
"Nick is awesome! He comes over to help his students when he sees them at the range. He saw me hitting my driver on the range and came over to chat. In just 2 mins, he changed my drive from a high slice to a sweet baby draw (30 yds instant increase)! Since I started working with him, I am hitting the ball longer, purer, and more consistently than ever before!" – vijay (Tour Pro from Mississauga, Toronto Golf Nuts Forum
2. Sean Burke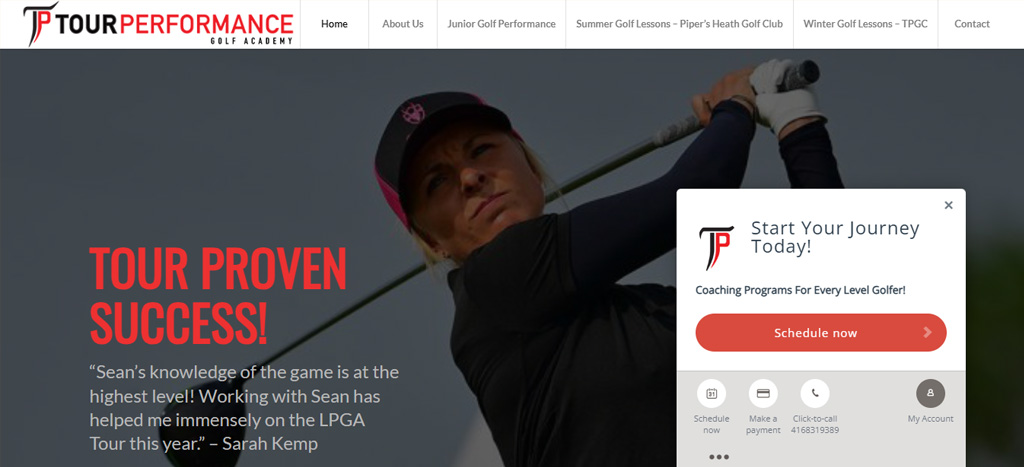 After a successful run as a student-athlete at Ohio Valley University, Sean Burke's passion for golf only grew stronger. With a Conference Championship and several victories under his belt, he ventured into coaching and caddying on the PGA and LPGA tours. He has gained invaluable experience, including working with famous pro golfer Sarah Kemp.
Working with diverse students, including women, he earned a Class A designation from the PGA and established the TOUR Performance Golf Academy at Piper's Heath Golf Club in 2016.
Sean's teaching approach is grounded in key fundamentals like grip, proper form, and fitness, among others. He understands that each individual's swing requires a unique blueprint for pitching, putting, and ball striking.
From junior golfers aged 6 to 18 to winter and summer lessons for adults, including dedicated classes for ladies, Sean offers comprehensive programs tailored to every golfer.
Offers monthly online and indoor/winter lessons
Broad range of classes and customised programs
Adaptable and friendly approach to teaching all ages
PGA and TrackMan certified
Specialises in junior golf
Experienced LGPA Tour coach and caddy
Expensive on-off lessons for adults
Located at GTA's west end
Customer Reviews
Phenomenal experience with great results
"I just wrapped up my final lesson for the season and for the second year in a row have had a phenomenal experience with great results. Instructions and advice are adapted to how the student learns and adjusted for all ages and levels. I definitely recommend lessons whether it's for a refresher or learning the sport." – Zoriana Workun, Google Reviews
Really cares about his students and is very generous with his time
"Sean is patient and has a keen eye for detail. He is able to identify his students' strengths and weaknesses then communicate to them what they need to do in order to enhance their games. Sean also uses various techniques to improve the mental and physical aspects of his students' games; and, to keep the lessons lively. We've worked with other instructors but Sean has shown us that he really cares about his students and is very generous with his time. Lastly, he is not only a fantastic golf instructor but is knowledgeable in all aspects of golf as well." – Steven Fung, Google Reviews
3. Matt Kane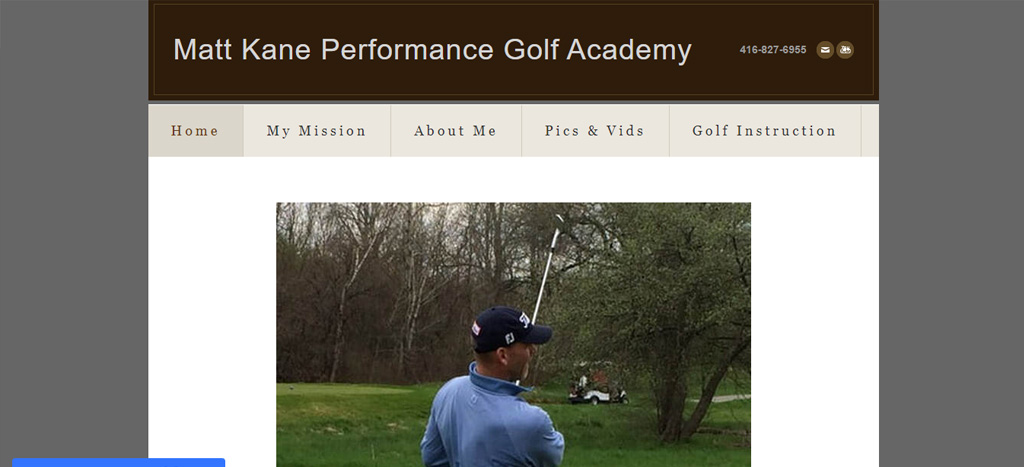 | Test | Info |
| --- | --- |
| WEBSITE | http://www.mkpga.com/ |
| ADDRESS | 4090 Ridgeway Dr. Unit 3, Mississauga, ON L5L 5X5 |
| SOCIAL MEDIA | INSTAGRAM |
| CONTACT DETAILS | PHONE: (416) 827-6955 |
| OPERATING HOURS | Daily: 9:00 AM - 9:00 PM |
It all started in 1987 when Matt Kane's father introduced him to the sport. Matt brings nearly 40 years of golf instruction experience to the table, backed by certifications from Titleist, Scotty Cameron, and Bob Vokey Wedge.
Entering college, he earned an NCAA scholarship and later worked with golf greats like Larry Nelson and his coach Bert Seagraves, Jack Nicklaus, and Sam Snead, among others. Though a wrist injury cut his competitive career short, he fully embraced teaching.
Learning from legends, PGA Tour winners, and students shaped Matt's understanding and approach to teaching golf. This helped him develop a holistic method that balances technical fundamentals and the mind.
His students range from aspiring athletes to recreational and competitive amateurs. He offers inclusive outdoor and indoor lessons, along with equipment assessment and fitting at Modern Golf. He also owns and operates Driven Performance Golf Academy, a state-of-the-art indoor facility.
Extensive teaching experience of 35+ years
Holds multiple certifications
Fitting, ball, and equipment specialist
Proven experience in Tour golf
High-tech indoor facility
Accepts all levels of amateur golf
Doesn't offer online courses
Located at west Mississauga
Customer Reviews
A great communicator able to break concepts and ideas down in different ways
"I have been working with Matt for a few years now and he has really helped my game. Matt is a great communicator able to break concepts and ideas down in different ways to help you understand. He has been very flexible with scheduling and is very genuine, a great guy that I consider a good friend. He has also been amazing coaching my son who has made huge strides in his game." – Matt Harquail, Google Reviews
Matt is a true class act and one of the best people you can find
"Matt is an excellent instructor and makes the golf swing so easy to understand. Within the first few lessons, I can already feel tremendous improvement with my tempo, impact, control, and distance! I am very enthused to continue with Matt and cannot wait to show my golf buddies how much I improved during the course of the winter months. Above all, Matt is a true class act and one of the best people you can find. It is with great pleasure that I can call him my friend." – Eugene Ma, Google Reviews
4. Larry Cheung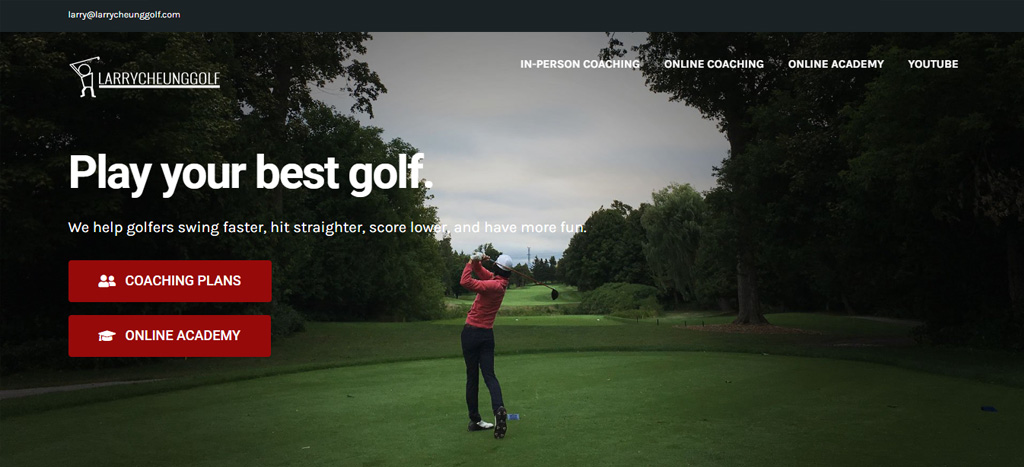 If you're eager to elevate your golf game and in-person coaching isn't enough, Larry Cheung might be the coach to try. He offers comprehensive lessons both on the field and online, with detailed video references and resources for practice between sessions.
Launching his coaching business in 2015, Larry excels in both teaching channels. He was under the tutelage of some of Toronto's best coaches, including Nick Starchuk, who is also featured on this list. Now, Larry is one of GTA's most popular instructors, known for his results-driven approach to teaching golf.
Larry teaches all levels and even offers virtual lessons to students worldwide. You can choose from one-off sessions, weekly lessons, monthly programs, or yearly programs for all ages.
Excellent communication style
Genuine commitment to achieving results
Proven track record of students with improved skills
Highly-responsive and approachable
Affiliated with Tour Experience Golf
Premium rates
No Tour golf experience
Not CPGA-certified
Customer Reviews
He will take you on a journey of improvement
"If you trust Larry he will take you on a journey of improvement. With his instruction I have made great gains: I'm consistently striking the ball better, have a repeatable swing that is not based on timing, and can hit the ball further than I could before with better control and accuracy." – Graeme Wilson, Google Reviews
Practical and doesn't overwhelm you with a million technical details
"Larry is awesome! I've been playing golf and taking lessons for the better part of 20 years and I can honestly say Larry is the best instructor I've ever worked with. His advice is practical and he doesn't overwhelm you with a million technical details but rather gives you a few concrete things to work on each time you see him. He also makes great use of the most cutting edge technology (launch monitors, etc.) which makes for an even better learning experience." – Jonah Goldberg, Google Reviews
5. Jason Helman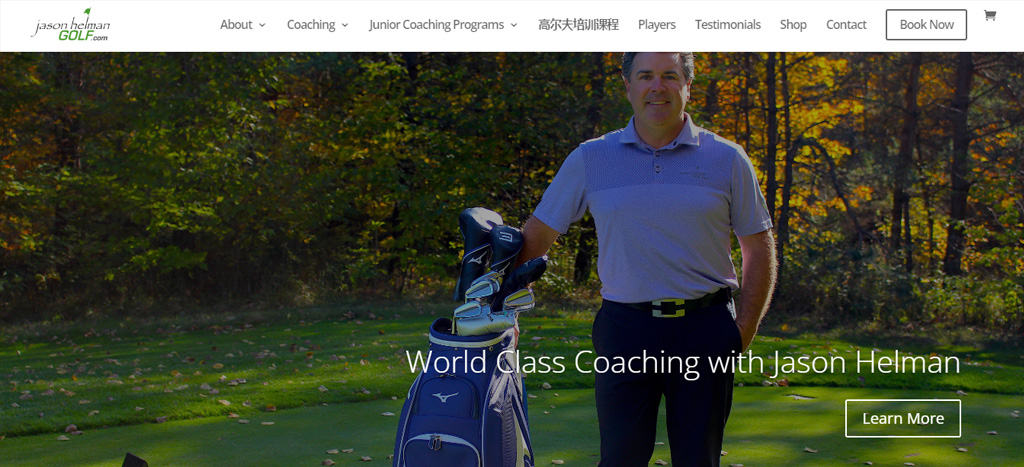 Test
Info
WEBSITE
https://www.jasonhelmangolf.com/
ADDRESS
7755 Warden Avenue, Markham, Ontario L3R 0N3
SOCIAL MEDIA
INSTAGRAM
CONTACT DETAILS
PHONE: (905) 925-0129
OPERATING HOURS
Monday - Wednesday, Friday - Sunday: 9:00 AM - 8:00 PM

Thursday: 9:00 AM - 12:00 PM
Award-winning and Class A CPGA instructor Jason Helman boasts a remarkable track record in golf instruction spanning over 25 years. His numerous accolades include recognition by the PGA as a Canada Professional Development Recipient and Teacher of the Year. Jason holds PGA certification at levels one through four and runs one of Canada's finest Elite Junior Programs.
At Clublink's Wyndance Golf Club, Jason offers a diverse range of courses, including virtual lessons, winter programs, Tour professional coaching, and junior coaching. From young learners as little as five years old to high-caliber players on the PGA Tours and Symetra Tour, he has worked with students of all capacities.
Most of his programs require a monthly commitment, ensuring a solid foundation in the sport. Jason's preferred approach involves building a strong rapport with his students, offering a personalised and engaging experience.
Reasonable rates
Specialised packages for all levels
Mult-awarded PGA instructor
Committed and holistic approach
25+ years of teaching experience
Doesn't offer one-time private sessions
Far from Central Toronto (Uxbridge)
Customer Reviews
I am hitting it further and straighter than I ever have before
"Jason is a great golf coach (and may also be considered a miracle worker based on where my swing was to where it is now). I found Jason with my swing in absolute shambles – having lost total confidence in my swing I was shanking everything…barely getting the ball in the air. After only 4 lessons I went from a big over-the-top swing to a consistent swing from the inside. This almost 15-degree change in swing path has completely changed my game. I am hitting it further and straighter than I ever have before." – James Allison, Google Reviews
Made a world of difference in my putting game and decision-making
"I'd been stuck at a 15 handicap for several years, and not for lack of play. I took 6 lessons with Jason and got my index down to 9.5. He added 30 yards to my driver, 10 yards to my irons and increased the quality of ball striking. He also made a world of difference in my putting game and decision-making. HIGHLY recommend." – Ryan Gennaro, Google Reviews