The 8 Best Cafes in Toronto
Are you searching for the best cafes in Toronto that can satisfy your caffeine cravings? Well, you've come to the right place because we have a list of what you're looking for!
After combing through the entirety of Toronto, we came up with a list of local cafes worth checking out. We included everything you need to know about them here, together with what customers think about them.
The 8 Best Cafes in Toronto
1. Boxcar Social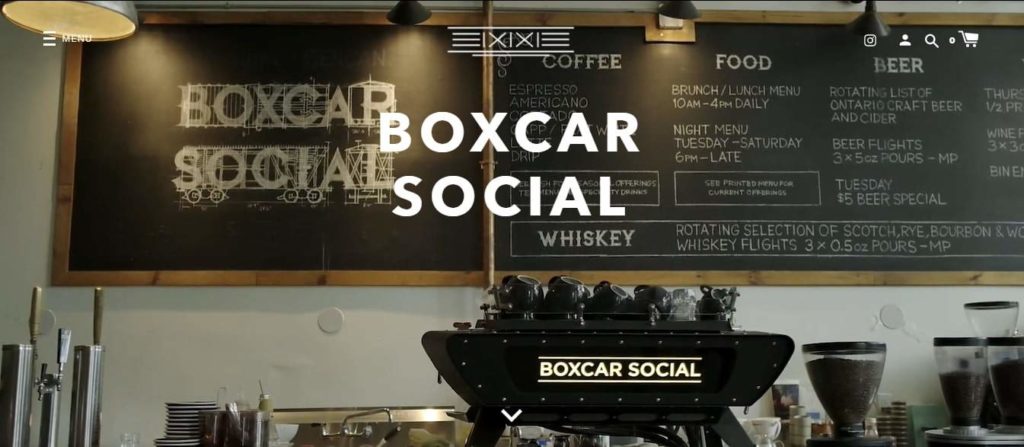 MENU
Subtext Coffee Roasters, April, Coffee Collective, George Howell, Sey Coffee, and Tim Wendelboe
DELIVERY
Yes
PRICE RANGE
Call their hotline for more details
WEBSITE
https://boxcarsocial.ca/
ADDRESS
1210 Yonge St, Toronto, ON M4T 1W1, Canada
CONTACT DETAILS
416-531-7373
OPERATING HOURS
Monday to Friday: 8:30 AM – 12:00 AM
Saturday to Sunday: 8:30 AM – 7:00 PM
Boxcar Social functions both as a cafe and bar from morning until midnight, making it one of the most unique cafes in Toronto. Here are the reasons we added it to our picks:
First, Boxcar Social boasts a collection of premium coffee beans from all over the world, so customers will be treated to a diverse range of flavors. Its coffee menu changes on a rotational basis, making every dining experience here different.
Second, Boxcar Social is perfect for both socializing and working. Even if there are other people chatting around you, its quaint atmosphere is enough to keep anyone with deadlines productive.
Another thing we like about Boxcar Social is the design of the interiors. There are plants at almost every corner, giving the place a more rustic feeling, especially with the gorgeous patio in the back.
As it's a cafe that doubles as a bar, we like that we can order alcoholic drinks any time of the day, which is great news for those who like drinking during day time. Customers are more than free to order whiskey, wine, or even beer.
Whatever your mood is, whether you want to catch up on work or socialize with friends, Boxcar Social is the place for that!
Spacious cafe
Coffee beans from other parts of the world
Comfortable and cozy atmosphere
Long operating hours
Serves alcoholic drinks as well
Expensive coffee and food
Customer Reviews
Here are some comments shared on Google Reviews:
"I have a perfectly good coffee shop that's about 15 minutes closer to me than this place, and I still make the trip as often as I can, because the coffee is just THAT good. And the take-home beans. And the swag. And the staff. And the entire beautiful atmosphere, patio, upstairs, décor… I could go on and on. If I ever open my own coffee shop (fingers crossed), I hope I can make it just like this place. It's an absolute dream to visit and hang out at." -Sarah Robinson
"My favourite place in Toronto. Located in an old building on Yonge street, it's a coffee shop during the day and a bar at night. On the main floor, I sit at the counter and order a hot chocolate with brandy to boost my spirits. Then, I take the weather-beaten wood staircase up to their reading room, where I work and write late into the night. The space is so full of life with plants everywhere, even in winter, which helps make the cold months more warm and welcoming." -Ted Killin
2. Versus Coffee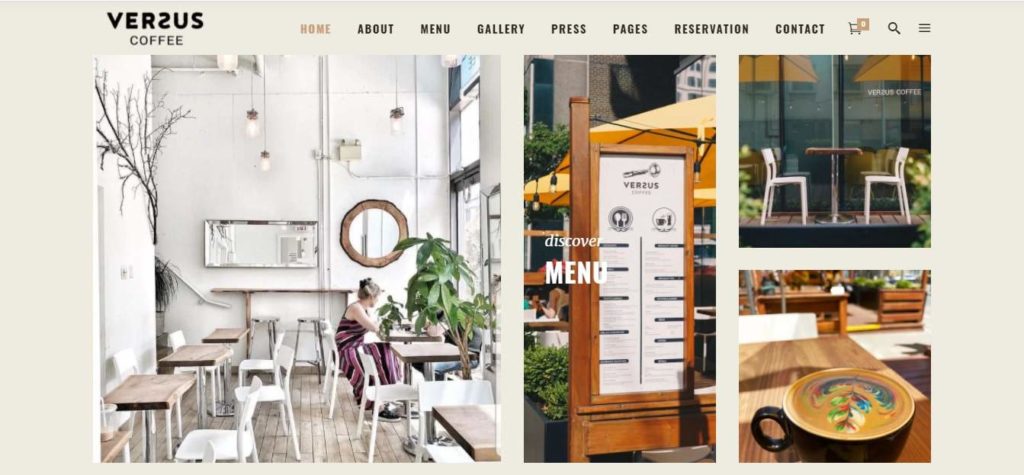 MENU
Drip coffee, espresso, americano, cortado, cappuccino, flavor latte, mocha latte, iced espresso, iced americano, iced latte, and affogato, black teas, green teas, and herbal teas
DELIVERY
Yes
PRICE RANGE
$2 and up
WEBSITE
https://www.fika.ca/
ADDRESS
70 Adelaide St E, Toronto, ON M5C 2R6, Canada
CONTACT DETAILS
647-987-5470
OPERATING HOURS
Monday to Friday: 7:30 AM – 6:00 PM
Saturday to Sunday: 8:00 AM – 6:00 PM
Do you want a cafe where you can get your caffeine fix and sit around before heading off to work? We recommend checking out Versus Coffee as it opens early during weekdays.
Versus Coffee is a small neighbourhood cafe located in the heart of downtown Toronto, so it's easy to find as long as you know the way around the area. It can only accommodate 40 people at a time, but it's rarely at full capacity.
For its menu, Versus Coffee serves everything that a typical coffee shop would offer, including filtered coffee, espresso-based coffee, and of course, tea. There are pastries too, like croissants, cookies, puddings, brownies, and scones.
If you're in the mood for brunch, Versus Coffee is the perfect spot for that. Aside from coffee and sweets, it serves avocado toast, smoked salmon toast, grilled cheese, smoked salmon bagel, and even smoothies.
The only wish we have for Versus Coffee is for it to extend its operating hours. It also has cocktails, beer, and wine, which would be a nice cap off to a stressful day at work only if it were open past 6 PM.
Accessible location
Excellent customer service
With brunch menu
Rarely in full capacity
Customer Reviews
Here are a few glowing reviews shared by first-time and repeat customers:
"Absolutely love this spot. It's always good & the staff is friendly and efficient. Their avocado toasts never disappoint and I went for the breakfast sandwich this time and it was fresh to order & delicious! Coffee is slightly overpriced but that's Toronto for you! Highly recommended and cute little patio to boot." -Justine Lewis
"Great coffee shop. Walked there on a sleepy morning with not much going on downtown Toronto. Two gents working there were kind and knowledgeable. Talked different espresso roasts and they happened to be dialling in a new bean that I got to try. High quality coffee. Will have to try a food item next time I'm in.." -Matthew M
3. AM Coffee Studio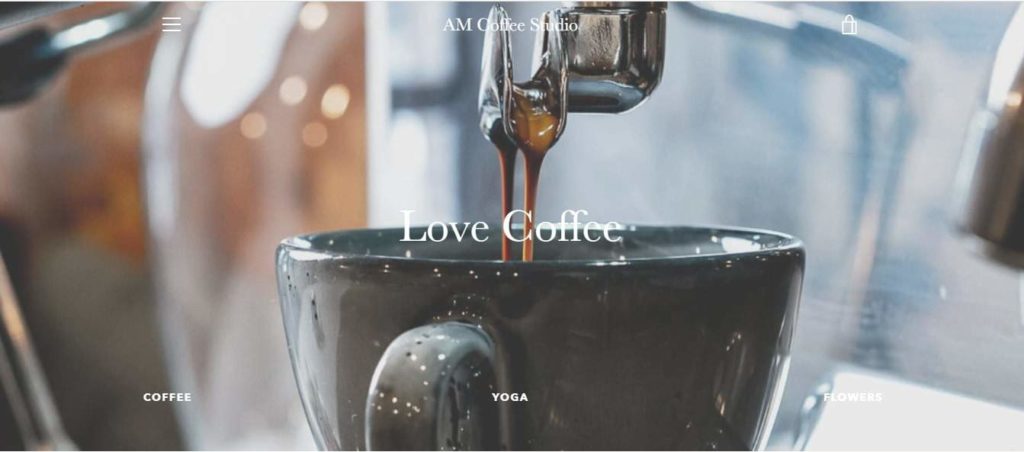 MENU
Americano, cappuccino, chai latte, drip coffee, cortado, hot chocolate, matcha tea, smoothie bowl, avocado toast, hazelnut bagel, and vegan brownie
DELIVERY
Yes
PRICE RANGE
$3 and up
WEBSITE
https://amcoffeestudio.com/
ADDRESS
2233 Dundas St W, Toronto, ON M6R 1X6, Canada
CONTACT DETAILS
416-588-0531
OPERATING HOURS
Monday to Friday: 7:00 AM – 6:00 PM
Saturday: 8:00 AM – 5:00 PM
Sunday: 9:00 AM – 4:00 PM
AM Coffee Studio is what comes to our mind when we hear the word "Instagrammable." Its gorgeous interiors and relaxing ambiance will attract anyone, but its warm customer service will make them stay.
You'll probably spend most of your time here admiring the decorations and taking pictures of them, but we can't blame you as that's what its regular customers are doing anyway. Apart from its specialty drinks, the space itself is another main attraction.
When it comes to its menu, we appreciate that there's a dedicated menu for those who want vegetable-heavy meals. There's the Ontario Harvest Salad, Patagonia Power Salad, or Beet Rose Bagel to give you the fiber that you need.
If you're craving pastries, there are brownies, croissants, cookies, muffins, and loafs. The good news is that there are even pastry options for vegans, although only two.
AM Coffee Studio seems like your ordinary independent cafe, but it's not. It stands as a studio for yoga classes and flower workshops too, so if you've been thinking about learning either of these two, this might be the perfect place for that.
Gorgeous interiors
Healthy meal options
Friendly customer service
Menu could still be expanded
Customer Reviews
Here's what customer had to say about their experience at AM Coffee Studio:
"I love the concept of this place. I've been searching for a place that makes really strong flavourful coffee and discovered this gem. Outside of the delicious coffee it's also got a great vibe and super friendly staff. I'm hoping to participate in one of their yoga and meditation classes soon. If you appreciate a coffee shop that has put a lot of effort into atmosphere, vibe, and of course – great coffee – this spot is for you!" -Martin K
"AM Coffee Studio is a great west end coffee and wellness place. The staff are so friendly, their coffee and baked goods are incredible and the space is beautiful. The owner is so nice and always takes time to speak with us. Must check this place out! Try the carrot cake." -Matt Ryan
4. Coffee Lunar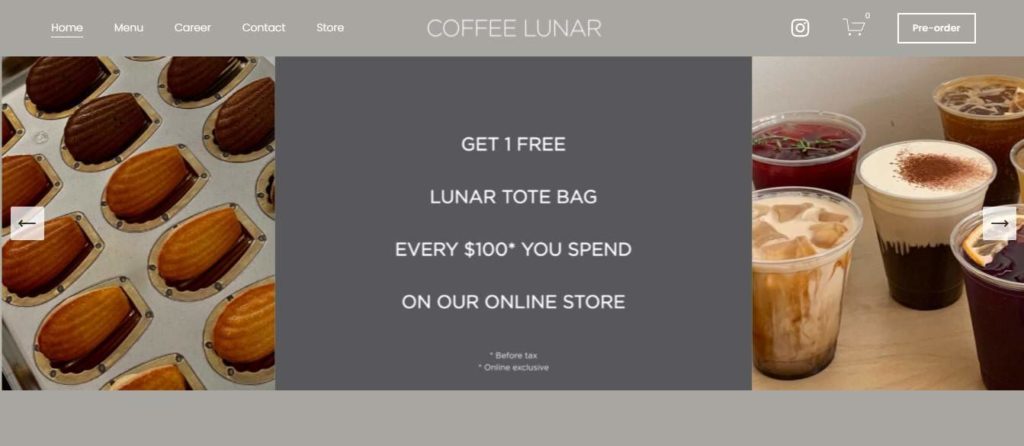 | | |
| --- | --- |
| MENU | Drip coffee, espresso, americano, cortado, flat white, cappuccino, latte, blue lemon tea, peach berry tea, avocado sandwich, chicken sandwich, and ham and cheese sandwich |
| DELIVERY | Yes |
| PRICE RANGE | $3 to $8 |
| WEBSITE | https://coffeelunar.com/ |
| ADDRESS | 920 Yonge St #6, Toronto, ON M4W 3C7, Canada |
| CONTACT DETAILS | 416-588-0531 |
| OPERATING HOURS | Monday to Sunday: 8:00 AM – 6:00 PM |
Coffee Lunar has a near-perfect rating of 4.9 out 5 on Google Reviews, making it one of the top-rated cafes in Toronto. It's an independent cafe along Yonge Street known for its minimalist interiors.
Compared to other cafes featured here, we can only recommend Coffee Lunar for takeout orders. There isn't really enough space to do work or chit chat with friends for hours here, but that shouldn't be taken as a negative thing.
If you're running late for work, we can't recommend it enough for its friendly and speedy services. Other cafes would make you even more late because of their slow service, but consider this one different.
Its interiors and service aren't the only ones worthy of praise. We like that they put as much effort into their baked goods as their specialty coffees.
If you happen to pass by Coffee Lunar on your way to work, don't forget to partner your coffee with either a cookie or a scone. We guarantee that your money will be worth it, down to the last cent.
No worries if you don't have time to personally drop by because Coffee Lunar delivers to anywhere in Toronto. Make sure to place your order before 11 AM to qualify for same-day delivery!
Minimalist interiors
Quick service
Open for online orders
Free shipping for orders $60
Customer Reviews
Daniel Moneta shared this feedback on Google Reviews:
"Unexpectedly wonderful coffee shop in an unassuming building. Minimalist, clean, welcoming space and team. I've been loving their oat lattes and more adventurous options. And am hopelessly hooked on their overnight oats for a quick breakfast treat. Lots of great and frequently new pastries to try as well. But they also have a small retail section with coffee making must-haves, and usually some local products (those flowers have saved me on more than one occasion)."
Jessica shared her experience at Coffee Lunar as well:
"There are iced drinks, coffees and pastries available, but both my friend and I opted to try the Cream Drop which is one of their specialties. It was so delicious – definitely worth a try! The interior looks really clean, modern and calming. I really hope to be able to sit in one day soon, once the government allows indoor dining. I was able to enjoy my drink on their patio which is partially covered. There is very limited patio seating due to physical distancing of tables but their patio feels very spacious. They have merchandise available for purchase like coffee beans, tumblers, dried flowers, cold brew concentrate(s) and drink syrups which would all make great treats/gifts. Staff were also very friendly and professional as well!"
5. Prologue Coffee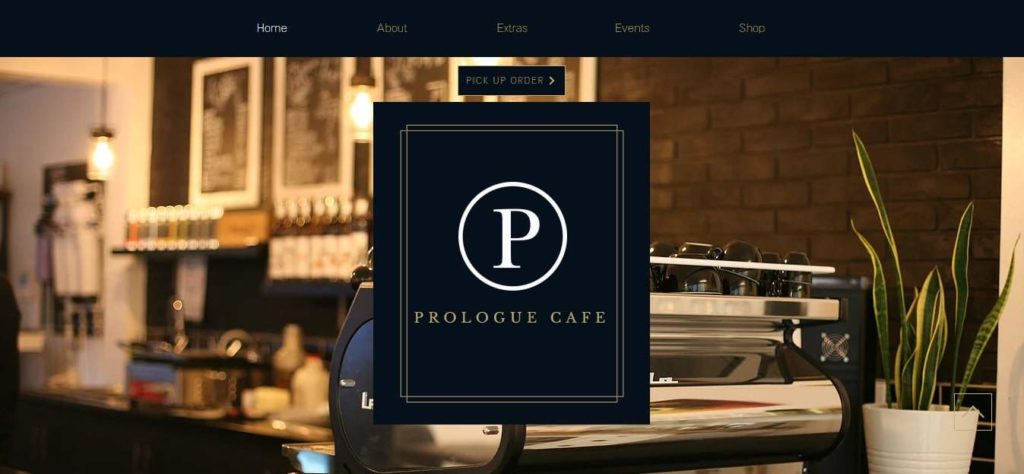 MENU
Espresso, americano, cappuccino, hot chocolate, drip coffee, cortado, oat milk chai latte, flat white, black tea, herbal tea, green tea, and coffee beans
DELIVERY
No
PRICE RANGE
$3 to $8
WEBSITE
https://www.prologuecafe.ca/
ADDRESS
2249 Gerrard St E, Toronto, ON M4E 2C9, Canada
CONTACT DETAILS
416-699-9172


[email protected]

OPERATING HOURS
Monday to Friday: 8:00 AM – 4:00 PM
Saturday: 9:00 AM – 3:00 PM
Sunday: 9:00 AM – 2:00 PM
There's no better cafe to check out than Prologue Cafe if you're looking for a coffee that doesn't miss. It's one of the most well-known cafes in Toronto, so there's no way we're not adding it here.
The quality of its coffee is no surprise given that it uses barista competition-grade equipment to match the freshness of its coffee beans, sustainably sourced from different parts of the country.
It could be a perfect dining spot for brunch as well due to the variety of breakfast menu and the laid-back ambience. There are also several gluten-free options to cater to those with diet restrictions.
Another thing we like about it is that it's open to feedback as to how its coffees can be improved. Customers who'd like to get more out of their coffees are encouraged to get in touch with its barista!
Aside from its coffee, another main attraction at Prologue is the community night. It aims to bring its locals together over game nights, live music performances, and book clubs, whether they love coffee or not.
We have yet to encounter a cafe in Toronto with an owner as popular as the cafe itself. Luke is known for being a friendly barista who deeply cares about coffee and the neighbourhood, which explains why Prologue Cafe remains a popular spot.
Open seven days a week
Sustainably sourced coffee beans
Friendly and approachable barista
Holds community night
Customer Reviews
Take a look at these comments about Prologue Cafe posted online:
"Wonderful place… wonderful coffee.. wonderful owner… I had a good talk with the owner… great person… I wish all the best and hope he makes good business… I had mocha coffee(my fav) so good… I really recommend this place for good coffee and have a seat and do your work" -Sandeep Katuri
"This place changed hands a few years ago. The new owners really showed the location some love! Pre-covid there was a new artist featured on their walls every month or so. Their mocha is a little on the sweet side, but full of rich chocolate flavour. Super friendly staff, and delicious selections of baked goods to go with your coffee of choice. They are a neighbourhood treasure." -Stuart Sackler
6. Yellow Cup Cafe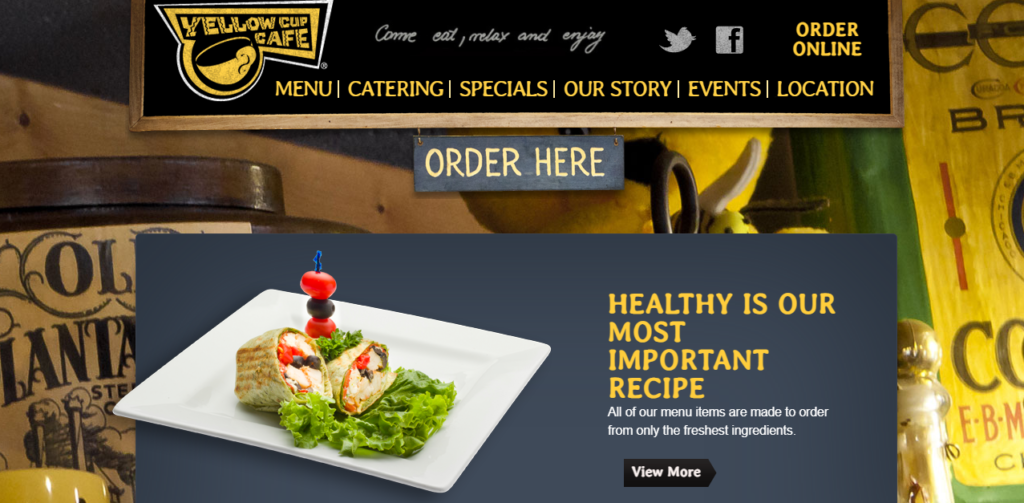 MENU
BREAKFAST
SOUPS AND SALADS
COLD SANDWICHES
WRAPS
HOT SANDWICHES
MAIN COURSE CREPES
CREPES AND WAFFLES
HOT BEVERAGES
FROZEN DRINKS
PREMIUM ITALIAN GELATO
COFFEE AND TEA
DELIVERY
Yes
PRICE RANGE
$1 to $15
WEBSITE
http://www.yellowcupcafe.com
ADDRESS
225 The East Mall
Toronto, Ontario
M9B 6J1
CONTACT DETAILS
Phone: (416) 231-6688
Fax: (416) 231-6228
Email: [email protected]
OPERATING HOURS
Mon.- Sat.
8:00 am – 7:00 pm
Sunday
9:00 am – 7:00 pm
Next on our list is the Yellow Cup Cafe, a unique and welcoming establishment tucked away in Toronto's West End.
Yellow Cup Cafe has been serving the area for over ten years now, constantly delivering quality customer service alongside tasty menu items that one simply cannot miss.
Some of these menu items include Eggs Benedict with Salmon, Big Country Breakfast, Spicy Steak Thai Salad, Crepes and Waffles, and more.
Everything is made to order, and are delivered by brightly smiling staff who are culinary perfectionists at heart.
Aside from the food and the staff, Yellow Cup Cafe is also worth visiting for the place itself, which offers a cosy, comfortable ambience that's perfect for both solo and group guests.
The place is incredibly clean, easy to locate, and will no doubt offer an excellent dining experience to every guest that comes in.
Extensive food and drinks menu
Vegetarian, vegan, and seafood options available
Open seven days a week
7. Sicilian Sidewalk Cafe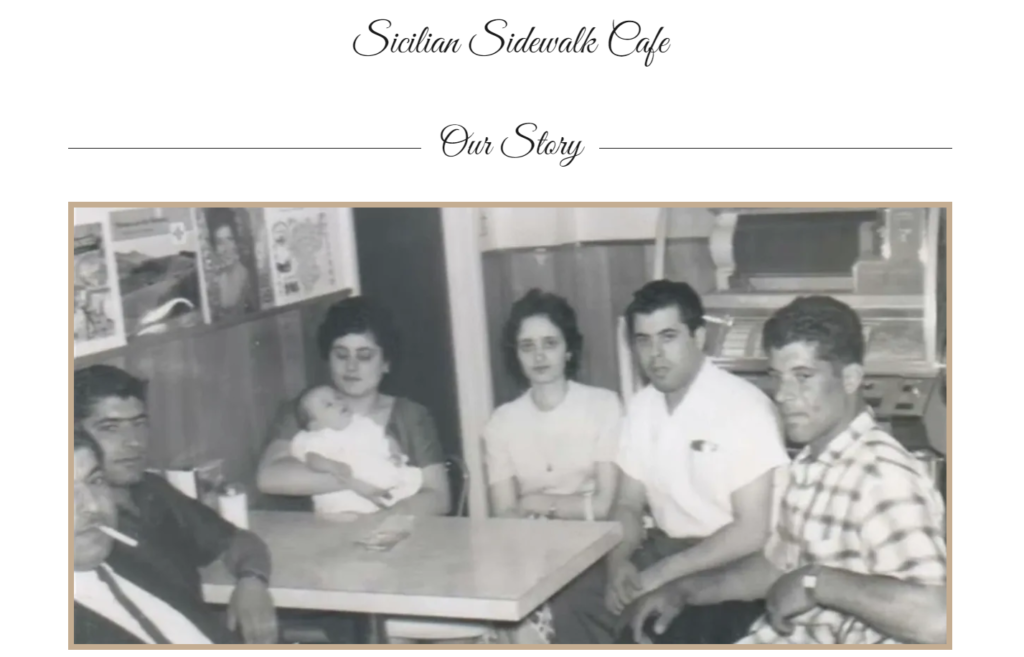 MENU
https://siciliansidewalkcafe.com/menu
DELIVERY
Contact for more information
PRICE RANGE
$2 – $14
WEBSITE
https://siciliansidewalkcafe.com/
ADDRESS
712 College Street, Toronto, Ontario M6G 1C3, Canada
CONTACT DETAILS
416-531-7755
OPERATING HOURS
Mon.
02:00 p.m. – 10:00 p.m.

Tue.
02:00 p.m. – 10:00 p.m.
Wed.
11:00 a.m. – 10:00 p.m.
Thu.
11:00 a.m. – 10:00 p.m.
Fri.
11:00 a.m. – 10:00 p.m.
Sat.
11:00 a.m. – 10:00 p.m.
Sun.
11:00 a.m. – 06:00 p.m.
The Galipo Family wanted to provide a comforting sense of home to other immigrants coming in from Italy. So, in 1959, the Sicilian Sidewalk Cafe first opened its doors to the public.
During its early years, the Sicilian Sidewalk Cafe primarily offered coffee and gelato in its storefront. As time went on and the cafe gained recognition, the menu grew as well.
Now, the Sicilian Sidewalk Cafe has one of the most extensive menus on this list, featuring sweet, salty, and savoury dish options to its customers. There are alcoholic coffees, antipasto, speciality coffees, paninis, breakfast dishes, and ice cream and sorbets.
Those who are looking for a cosy cafe to hang out with friends or family while eating good food should look no further than Sicilian Sidewalk Cafe.
Extensive food, drinks, and dessert menu
Accessible location
Affordable food options
Open seven days a week
8. Rustle & Still Café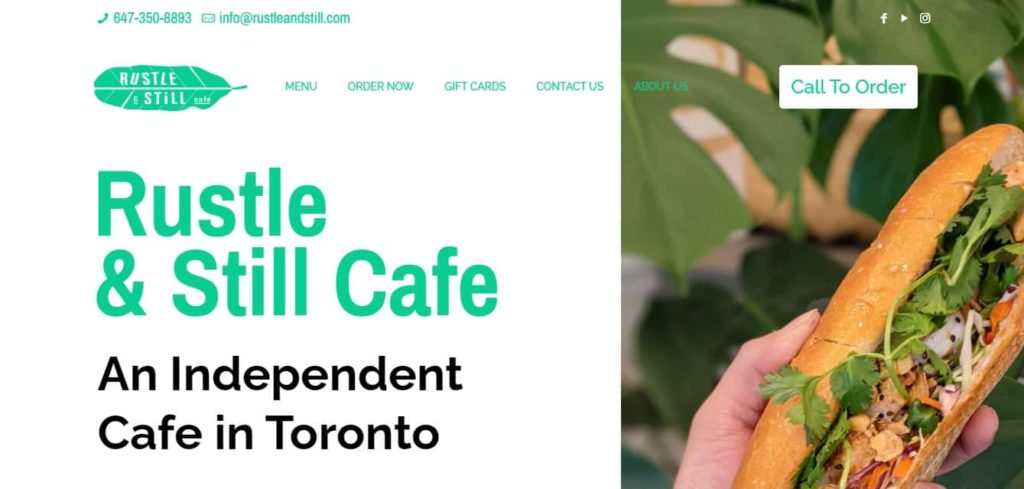 Rustle & Still Café is a Banh Mi joint in the area that serves a great variation of Vietnamese dishes, drinks, and pastries. With over 15 years of experience under their belt, they have since then acquired numerous awards in the area such as Yelp's Top 100 Places to Eat in Canada 2019 and 2018 Best New Cafe in Toronto by blogTO.
They are able to accommodate both dine-in and online orders so customers can readily have access to their dishes whenever and wherever they wish.
Another thing we found impressive is the interior of the café which exudes an ambiance of relaxation and is overall very aesthetic and pleasing to the eye as well.
Their past clients have commended them to have outstanding and delectable dishes in the area which are all served fresh and hot too which we consider it to be very ideal to visit should anyone be in the area.
However, we noticed that their online menu is also quite limited, which means you have less options to choose from when ordering for delivery.
Overall, with fast and friendly customer service and equally delicious and fresh dishes, we highly recommend it to individuals looking for a relaxing café to spend their time and look around the city to further immerse into the local culture.
Open on weekends
Prompt and friendly service
Ideal for vegetarian combinations
Quite limited menu online
Customer Reviews
Here are some reviews from their clients:
"The Ambiance of this cafe is so peaceful. I love the modern aesthetic interior. I tried the Sausage wrap and the Garlicky Shrimpo (spicy) the flavours were *chef kiss* so delicious, i truly enjoyed both 😊. I also tried the Matcha (Hot) and it was very tasty , smooth and overall it was made to perfection. This Cafe is definitely a must visit 😃"
"Wonderful café! The drinks are excellent and there are a great assortment of fresh pastries. The staff are very friendly and make the experience one of the very best in the city."
FAQs about Cafes in Toronto
---
That's the conclusion of our picks for the best cafes in Toronto! Already decided which cafe to visit today? Tell us all about it!
Do you know other cafes in Toronto worth checking out? Share their names with us so we can try their menu ourselves!
If you ever feel a sudden craving for pizza or pasta, just take a look at our list of the best Italian restaurants in Toronto! Any of these dining spots can satisfy your cravings for Italian cuisine!