5 Reasons Why Toronto is Very Popular in the Film Industry
Being one of the busiest cities in Canada and arguably all over the world, Toronto is one of the top cities where the film industry thrives. Let's find out why and what you can expect from Toronto in terms of film.
Why is Toronto Very Popular in the Film Industry?
Here are the top reasons why Toronto is very popular in the film industry:
Having one of the largest screen-based industries in North America, Toronto has established connections within the film industry over the years. Read on to know more about each of the points we just mentioned.
Toronto's direct spending in the film industry is usually high
The city of Toronto has picturesque attractions suitable as film locations
Toronto has good connections with film services and suppliers
Several famous artists and newly-discovered talents are from Toronto
A good number of famous movies were actually filmed in Toronto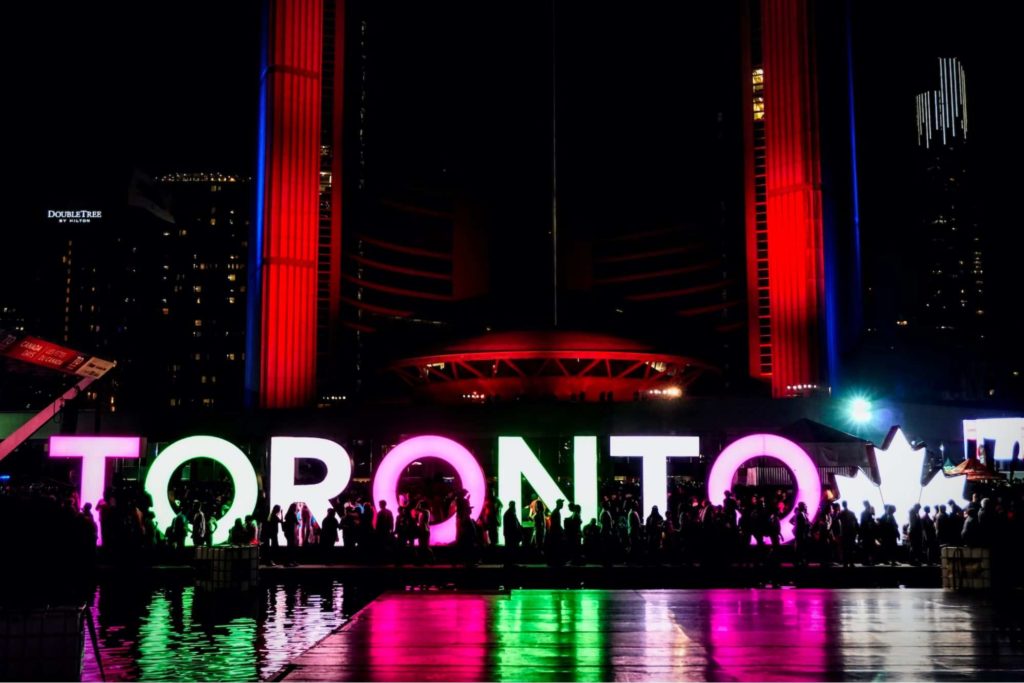 1. Toronto's direct spending in the film industry is usually high.
Collectively, the film and television production scene in Canada is a good place for employment and labour. In 2021, Toronto was recorded to have a direct spending of CAD 57,279,094.95 or $2.5 billion for screen production.
Over 20,000 jobs in the film industry can be found in Canada every year, accompanied with at least 1,000 projects and 7,000 production days. Take note that a good number of these are in Toronto given that it has the largest film industry in the country.
In recent years, Toronto's direct spending in film and television never went down a billion dollars or CAD 1,305,450,000. Even when the pandemic hit in 2020, the city's film spending amounted to $1.5 billion or CAD 1,958,175,000.
Should you be interested in screen production, we can say that Toronto makes a great place to discover your passion and find your career path.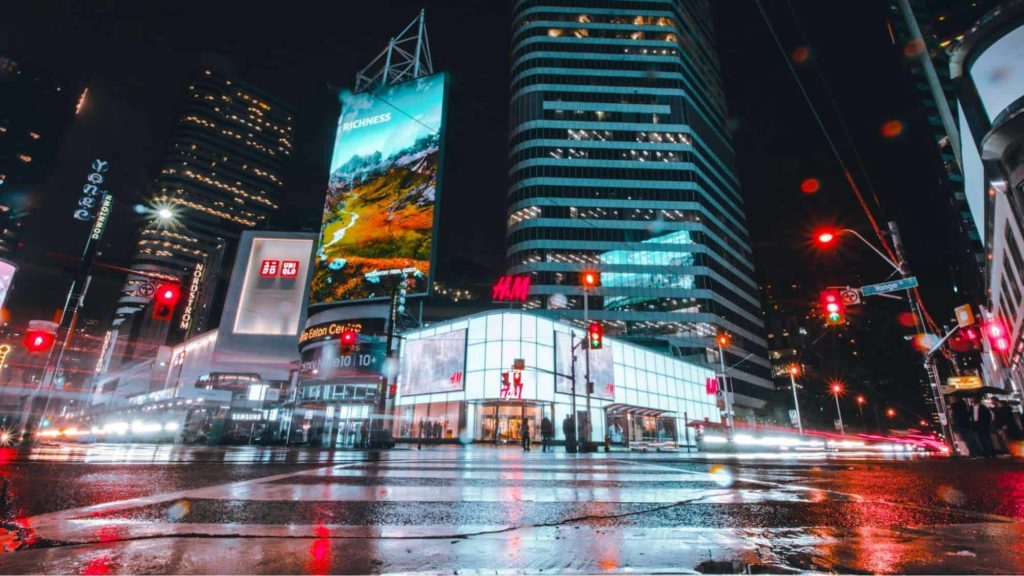 2. The city of Toronto has various spots and attractions suitable as film locations.
Some of the familiar scenes that you see in movies are actually filmed in Toronto. These are shot in iconic spots in the city, namely Yonge-Dundas Square, Casa Loma, and even some of the city's famous picnic spots.
The city also houses Pinewood Toronto Studios, which is recognised as Canada's largest film and television production complex. There are at least 5 more film studios that can be found within the city and there are also plenty of photography studios.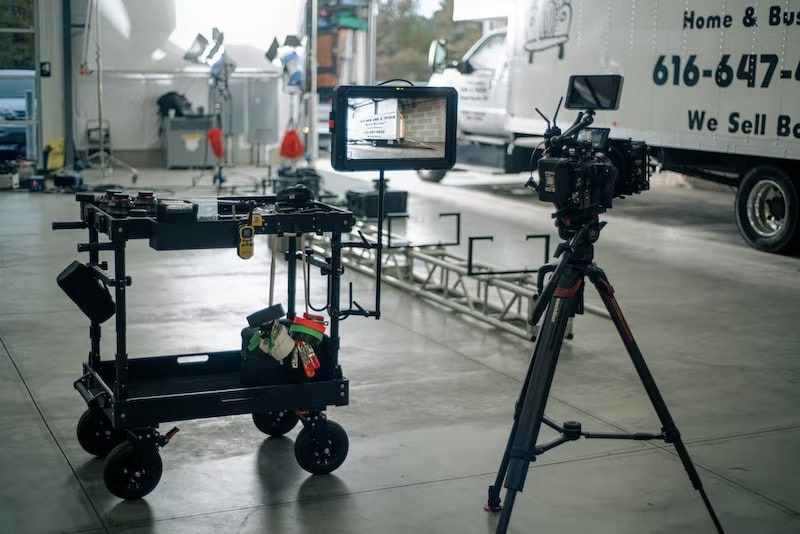 3. Toronto has good connections with film services and suppliers.
Movies by some of the biggest production companies in the world such as DC Studios, Universal Studios, and Paramount Pictures have been shot in Toronto. This enabled the city to gain strong connections.
Famous film and production suppliers for lighting equipment, musical equipment, accessories, film tapes, and more are also connected with the city. Local shops are able to source and sell products from brands such as Canon, Gibson, BriteShot, and more.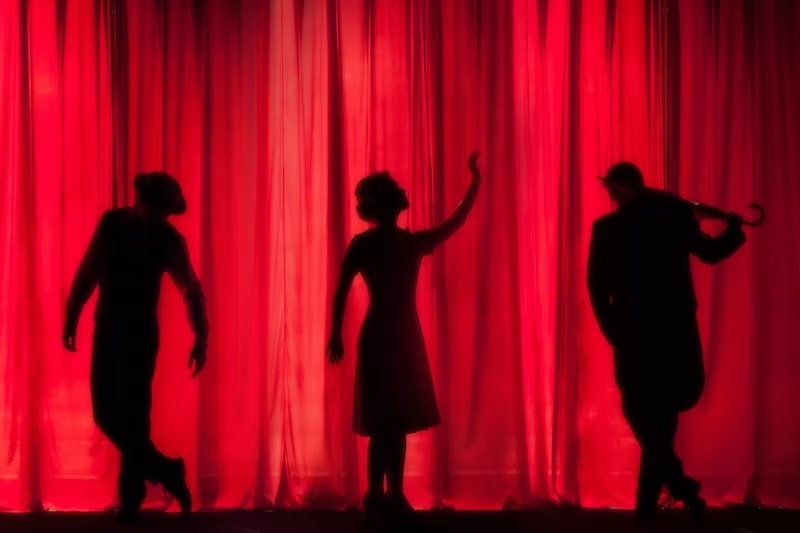 4. Several famous artists and newly-discovered talents are from Toronto.
Award-winning actors and actresses such as Rachel McAdams, Keanu Reeves, Catherine O'Hara, and Jim Carrey are from Toronto. Rising stars such as Robbie Amell and Alison Pill are also from the city.
You can find great talent agencies in the city as well. Some of the best photographers and videographers can also be discovered here.
If you want to see for yourself how the film industry in Toronto is, consider paying a visit during the Toronto International Film Festival held every year.
5. A good number of famous movies were actually filmed in Toronto
Sometimes you'd think that certain movies are shot in a foreign country or famous scenery, but they are simply filmed in good locations along with well-designed setups.
Toronto has played the role of different countries and other famous cities. Here are 10 hit movies that were actually filmed in Toronto:
1. Suicide Squad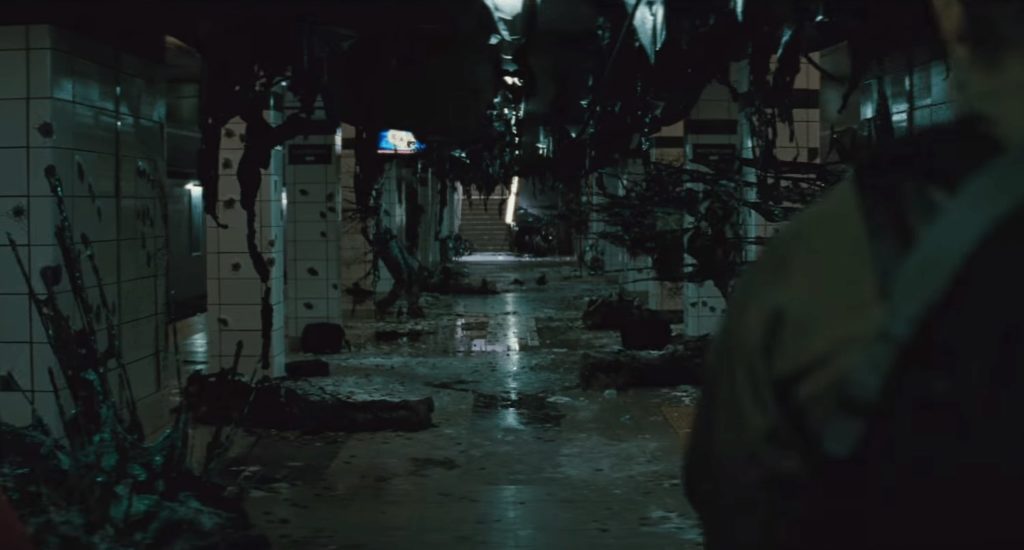 Suicide Squad is about a team of supervillains that were assembled for a top-secret mission. One of the most exciting scenes there was depicted to be in the famous Central Station, but it was actually filmed in Toronto's Bay Station.
Many other scenes were shot in Toronto, such as the rappelling scene of Deadshot (played by Will Smith) down the side of Front St. W, the plane crash scene on Yonge Street, a snowstorm scene along Adelaide St. E, and more.
2. My Big Fat Greek Wedding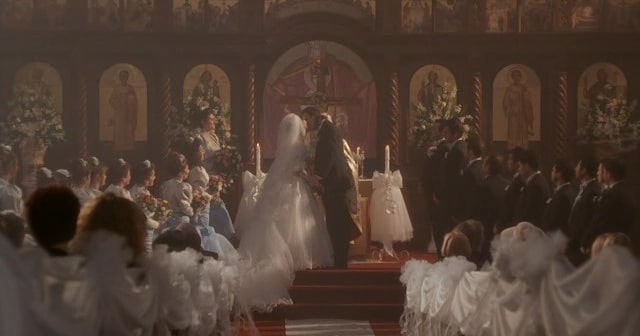 Known for its portrayal of Greek culture and tradition, My Big Fat Greek Wedding revolves around Toula, a woman who comes from a Greek family who falls in love with a tall, handsome, yet non-Greek man named Ian Miller.
One of the most iconic scenes in the movie is the much-awaited wedding, which did not take place in a Greek Orthodox church but rather within the interiors of St. Nicholas Ukrainian Church in Toronto.
Plenty of scenes in the movie were shot in Toronto locations such as Danforth Avenue, Harbourfront Centre, Enoch Turner schoolhouse, and others. Even the remarkable Parthenon-like house where the main character lives is actually a house in Toronto!
3. Pacific Rim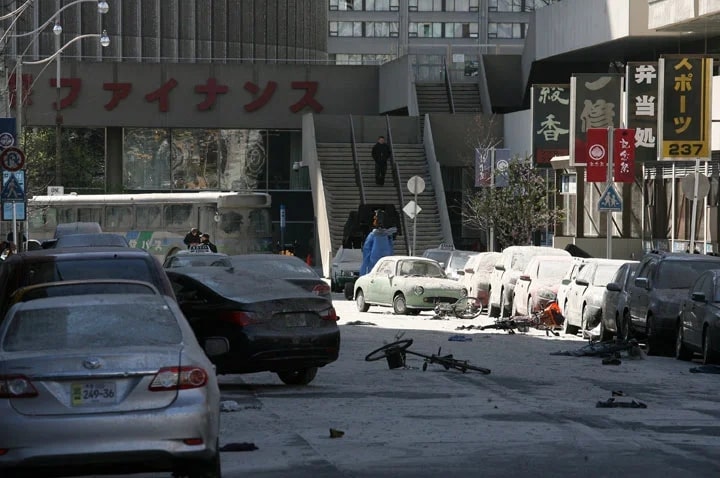 Recorded as the most expensive film shot in Toronto, Pacific Rim is basically about giant robots fighting against sea monsters.
This movie made use of Pinewood Toronto Studio's stages. A well-recognised scene set in Tokyo was actually shot along Toronto's Elizabeth Street, which is located north of the city hall.
4. X-Men (2000)
Who doesn't know about X-Men, the successful movie series about children who were born with a unique genetic mutation and later on had extraordinary superpowers?
The famous Xavier's School for Gifted Children in the movie was filmed in Oshawa Parkwood Estate. Some interior shots were taken at the famous Casa Loma, the Metro Hall was turned into a senate chamber, and the Distillery District acted as Poland.
5. Good Will Hunting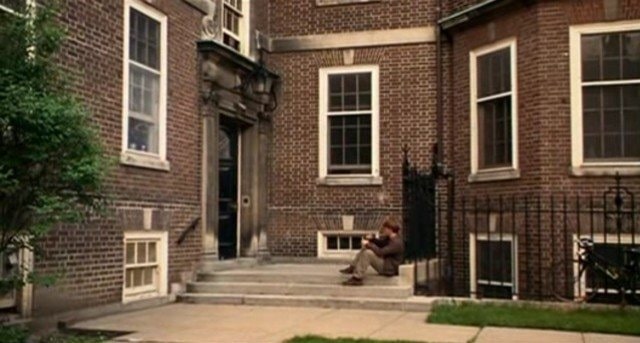 Good Will Hunting is an Oscar-winning drama about a mathematical genius. One of the scenes there displays the exteriors of Whitney Hall of the University College, which was used in the film as the dormitory of Will Hunting's (portrayed by Matt Damon) girlfriend.
The University of Toronto also stood in for Boston locations such as Harvard University and MIT, along with Central Technical School. A scene was filmed in one of the bars in Front St. E before as well.
6. The Incredible Hulk (2008)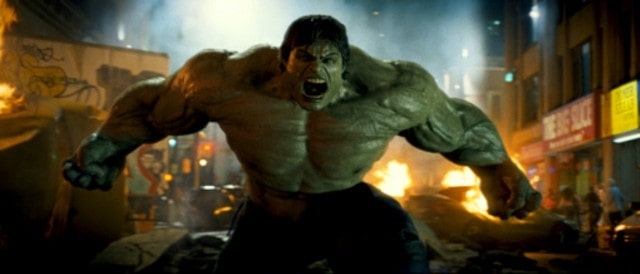 If you don't know who the Incredible Hulk is, then you're probably living under a rock. Kidding aside, this character is a scientist whom you don't want to get angry, as he will transform into a giant green monster who destroys things.
This movie made use of Toronto areas a lot. The main fight scene between Hulk and the villains took place in Yonge Street, some rolls showed the University of Toronto's King's College and Knox College, and you will also catch sight of Cherry Street bridge.
7. Hairspray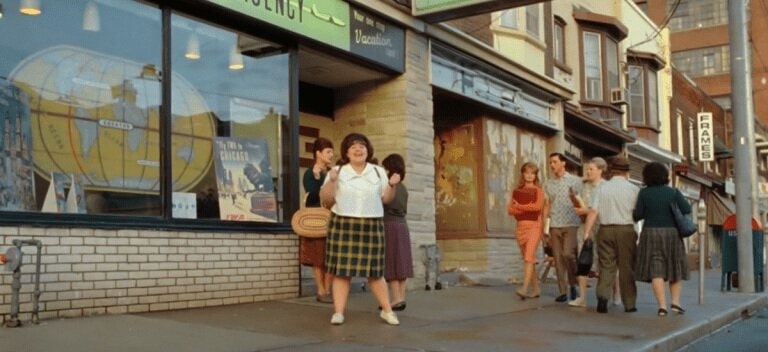 The hit remake of the 1988 film Hairspray was mostly filmed in Toronto. This musical comedy about an overweight teenager auditioning for a popular dance show dominated the city.
Dundas West and Roncesvalles Avenue were converted as retro Baltimore, with other scenes taking place in Lord Lansdowne Public School, Gale's Snack Bar, and Lakeview Restaurant.
8. Robocop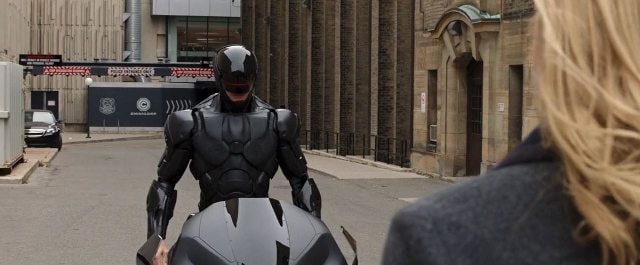 Toronto transformed as Detroit in the remake of the 1987 original RoboCop. The industrial Hamilton was used as a futuristic Detroit in the film and some exterior scenes were done at College Street.
RoboCop is about a police officer whose body is used to test a RoboCop prototype. Throughout the movie, he fights to eliminate crimes in Detroit while discovering who the real villains are.
9. Resident Evil Franchise
The city of Toronto played the role of Raccoon City throughout the franchise of the zombie-fighting plot of Resident Evil. One noteworthy scene is a helicopter's landing on top of Toronto City Hall in the second movie, Apocalypse.
For the fourth installment titled Afterlife, Cinespace Film Studios and the University of Toronto Pharmacy building were extensively used. Even the university's Scarborough campus was utilised.
10. The Shape of Water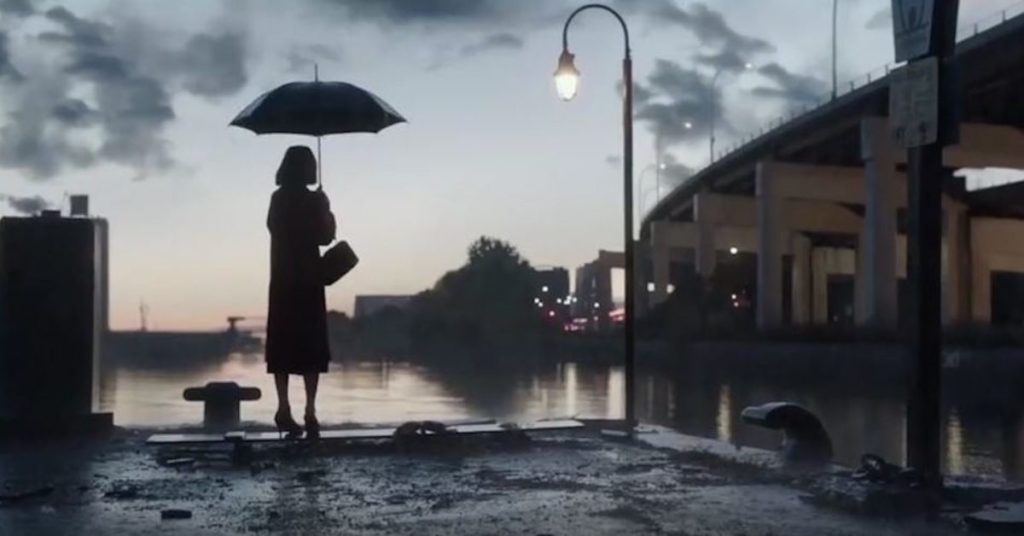 Winning Best Picture at the 2017 Academy Awards is the fantasy romantic movie The Shape of Water, which was mostly shot in Toronto and Hamilton.
The story revolves around an isolated woman who discovers and falls in love with a creature that lives in a water tank.
Some of the notable Toronto buildings that showed up here are the Humanities building of the University of Toronto's Scarborough campus, the Elgin Theatre, Massey Hall, Lakeview Restaurant, and Keating Channel.