Planning To Go To Wonderland Toronto? Here's Everything You Need To Know
Canada's Wonderland is home to the most thrilling selection of attractions, roller coasters, and rides. It's also the country's premier theme park.
With so much to see and do, it can be hard to keep track of everything. To make sure you don't miss a thing, here's our guide to Canada's Wonderland, where we share where to get tickets, parking information, and what rides to see!
Best Time to Go
The best time to go to Wonderland is in May and June, when there are fewer crowds. It's also advisable to come on a Tuesday or a Friday since lines tend to be shorter.
Alternatively, November and December are great too, since cold weather also means less crowds. The winter Wonderland event happens during these months as well. 
Things to Know
Currency: Canadian dollar (CAD) (Check the current exchange rate)
Language: English
Calling Code: +1
Where to Get Tickets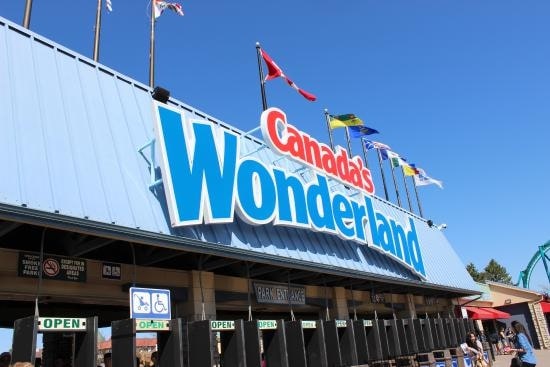 Canada's Wonderland has several ticket options, you can purchase these on their website at a discount:
Ticket Type
Regular Price
Discounted Website Price
Daily tickets

• Single day admission

$75
$54.99
Season pass

• Unlimited visits through October

• Exclusive perks and discounts

$99
N/A
Fastlane pass (add-on)

• Bypass regular lines on 21 different rides

• Can be applied to daily ticket or season pass

• Park admission not included

$109
$75
Luckily, kids under 3 can enter for free!
How to Get to Canada's Wonderland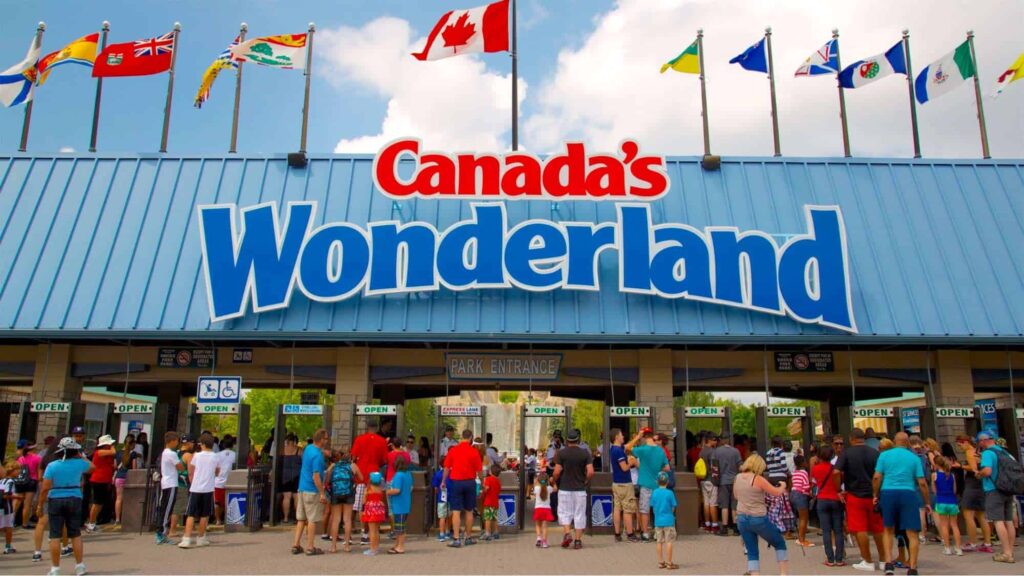 The best way to get to Canada's Wonderland is by taking the TTC 20 Jane St North bus. This bus will take you north on Jane Street, where Wonderland is close by.
A cheaper but slower alternative is taking the GO Bus Route 47, which ends in Hamilton-Major Mackenzie, right outside the park. You can also take a taxi or car, which are quick and easy methods – but also very pricey.
Parking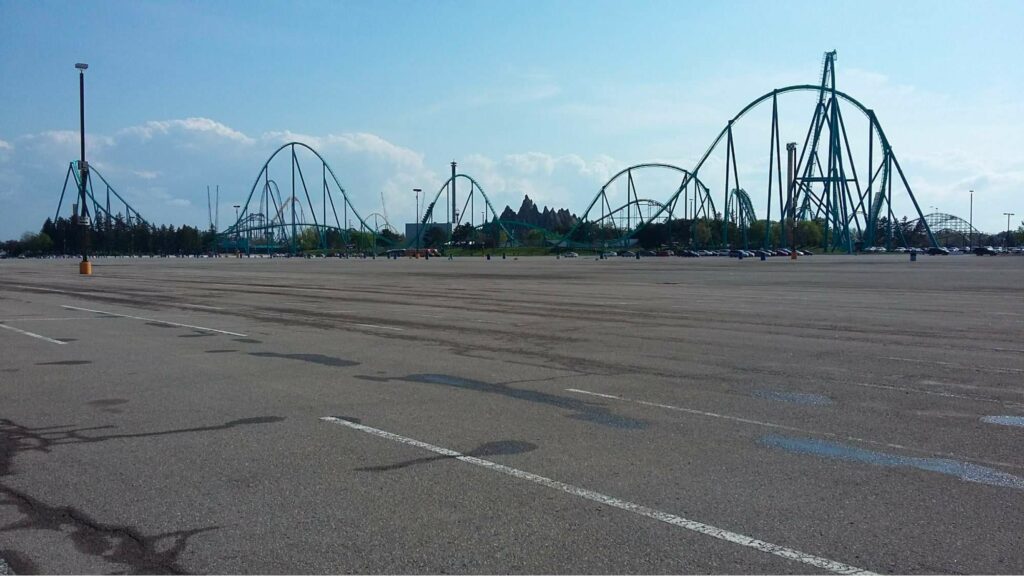 Wonderland Toronto has a huge parking area to accommodate different types of vehicles. Below is a summary of parking rates:
Vehicle
Price
Cars and Vans

• Single day parking

$30
RVs and Campers

• Single day parking

• Larger parking space designed for large vehicles

$40
Preferred Parking

• 1 minute closer to the park gate

• Exclusive parking spots

$40
Also, on the east side of the parking lot, just off Jane Street, is a drop-off and pickup area if you decide to take an Uber, Lyft, or taxi.
What to Ride at Wonderland Toronto
1. Mighty Canadian MineBuster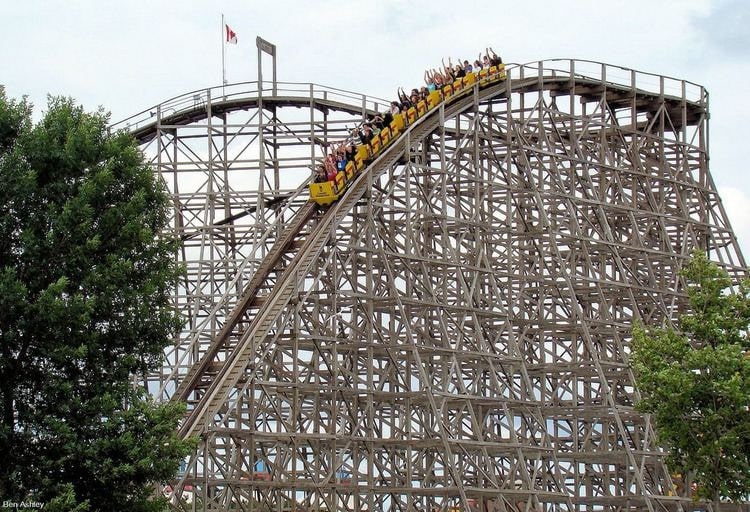 Location: Frontier Canada
Thrill level: ★★★★★
Height Requirement: 4 ft
The Canadian Minebuster is one of the park's wooden roller coasters and one of the most popular choices for thrill seekers. It sits on a wooden track with spiraling twists, huge humps, and amazing drops that will give riders quite the adrenaline rush.
Fun fact: It's also one of the first roller coasters when the park first opened in the 80s, as well as one of the longest wooden tracks in the park!
2. FlightDeck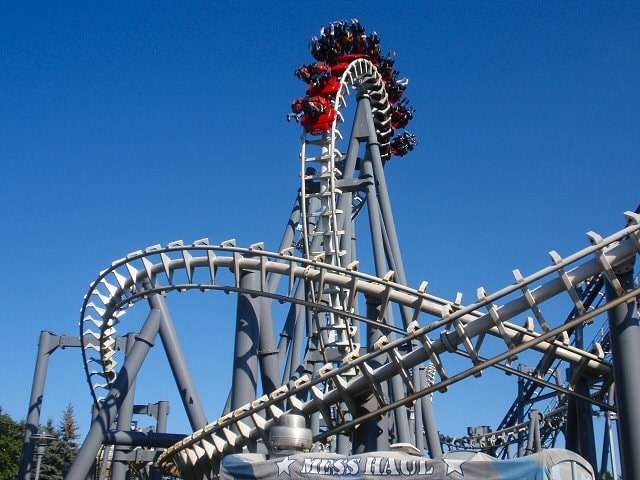 Location: Grande World
Thrill level: ★★★★★
Height Requirement: 4'3"
If you ever dreamt of being a jet pilot and ruling the skies, you can enjoy a taste of it now! The Flight Deck is one of Canada's famed inverted looping roller coasters and one of the park's top rides.
Riders will board a model F-14 fighter jet and reach speeds of roughly 80 kph. It's an unforgettable ride with lots of twists and turns – just make sure not to lose your lunch!
3. Vortex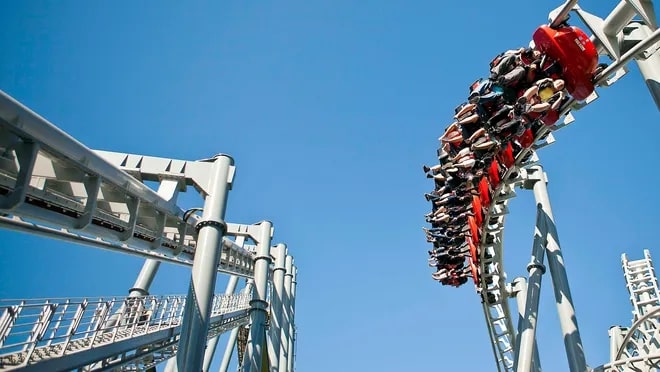 Location: Frontier Canada
Thrill level: ★★★★☆
Height Requirement: 4 ft
The Vortex sends riders through Wonder Mountain's summit before dropping at great speeds toward water below the ride.
As the park's first suspended roller coaster, the ride reaches around 98 feet and also travels at really high speeds. If this doesn't take your breath away, we don't know what will.
4. WindSeeker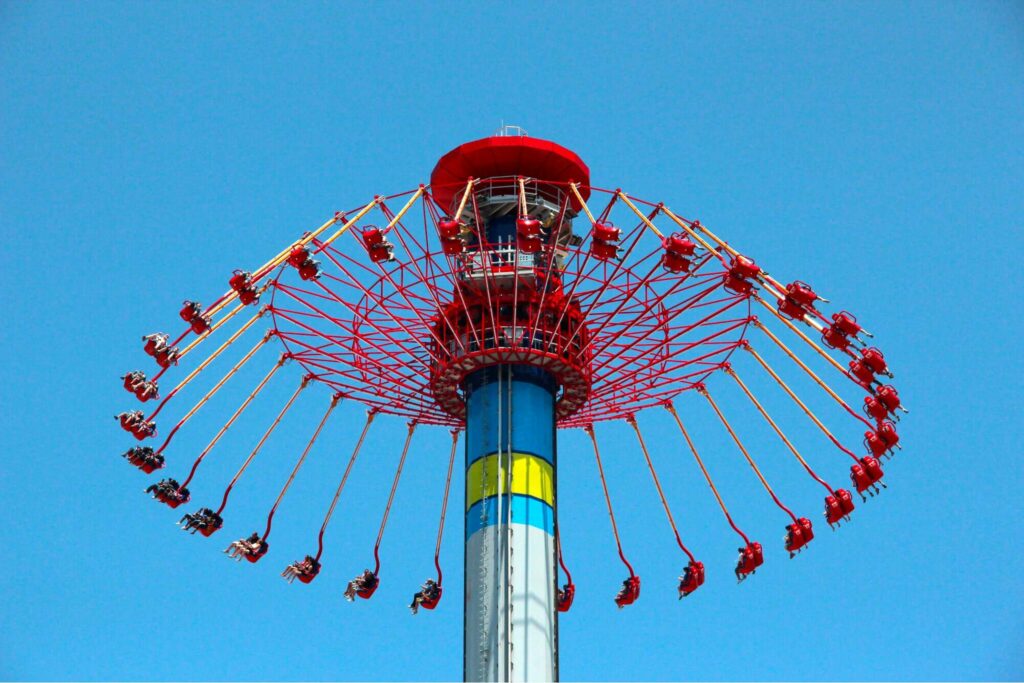 Location: Action Zone
Thrill level: ★★★★☆
Height Requirement: 4'3"
Swings aren't just for children – just take a look at Wonderland's 301-foot spinning swing tower called WindSeeker. This ride isn't for the faint of heart, with the swing spiralling riders at a dizzying speed of 50kph!
The ride also provides breathtaking views of the park, especially at night when sparkling lights make for a completely different experience.
5. Behemoth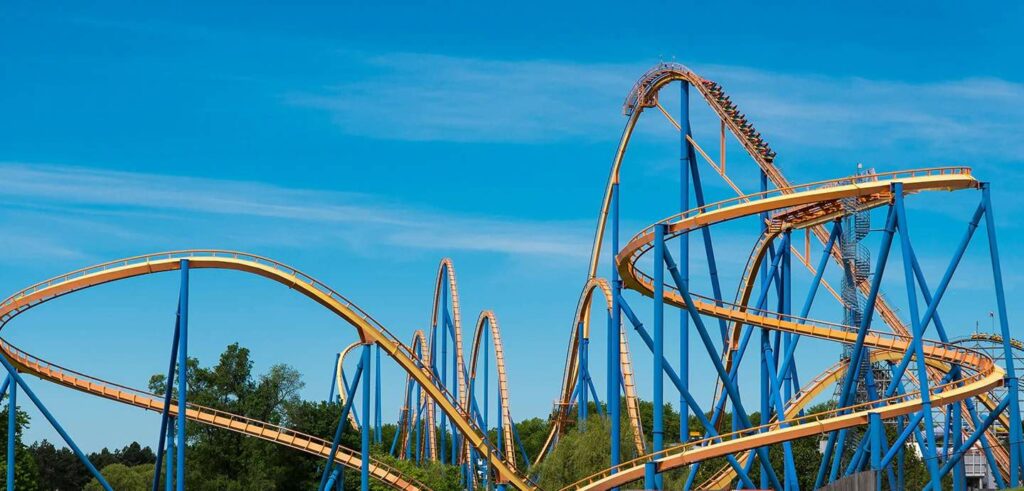 Location: Action Zone
Thrill level: ★★★★★
Height Requirement: 4'5"
Behemoth is Canada's second largest roller coaster and one of Wonderland's most adrenaline-inducing rides! As the name suggests, this ride is a beast, lifting riders 230 feet above the ground without any upper-body restraints.
If that's not enough for you, the ride drops you at speeds reaching 125kph which is sure to give any daredevil the ride of their life. Remember to reach for that barf bag if you need it!
Where to Eat
1. Tiny Tom's Donuts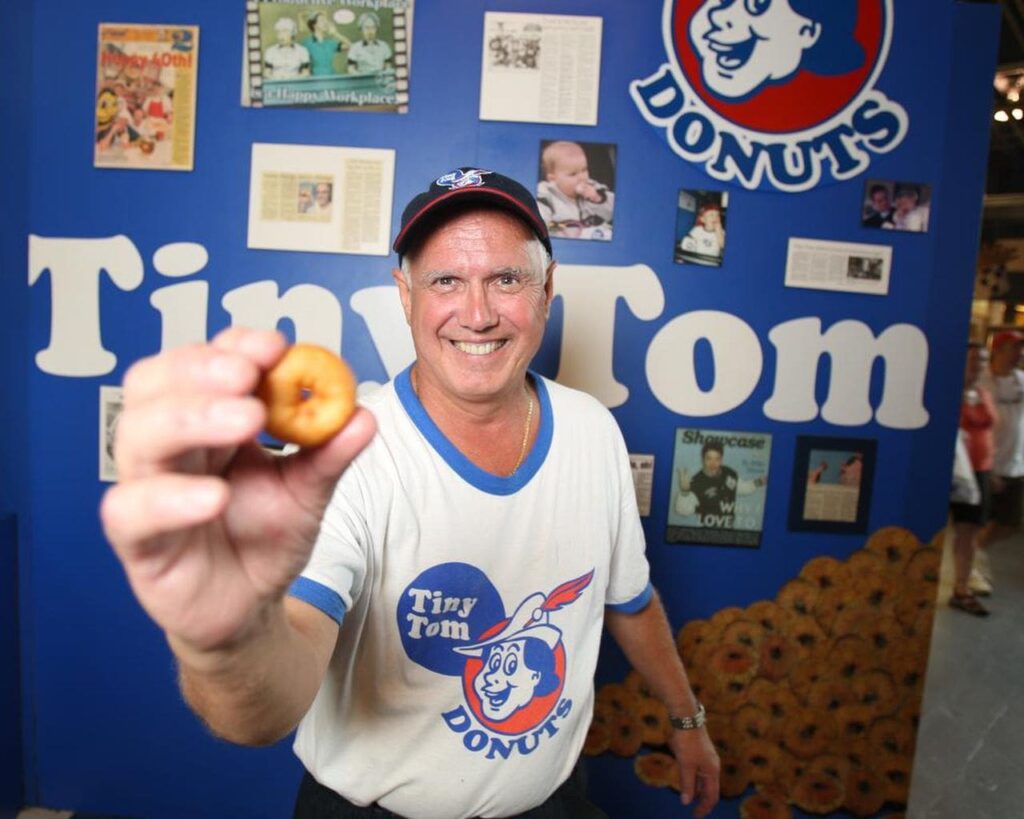 Location: International Festival
Price: $
A visit to Canada's Wonderland isn't complete without a bite from Tiny Toms' Donuts. This popular vendor is known for their golden brown mini donuts lathered in cinnamon!
The donuts are sold in quantities of 6, 12, and 24; but despite their small size, each bite packs a punch of sweetness! What's more, they're made in front of you so you know they're fresh.
2. Funnel Cake Factory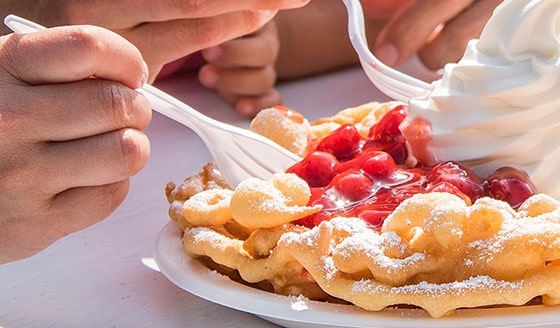 Location: Medieval Faire
Price: $$$
You can't end your Wonderland adventure without tasting the legendary funnel cakes from Funnel Cake Factory. This spot is great for desserts, particularly those famed funnel cakes doused in strawberries and ice cream.
3. Backlot Cafe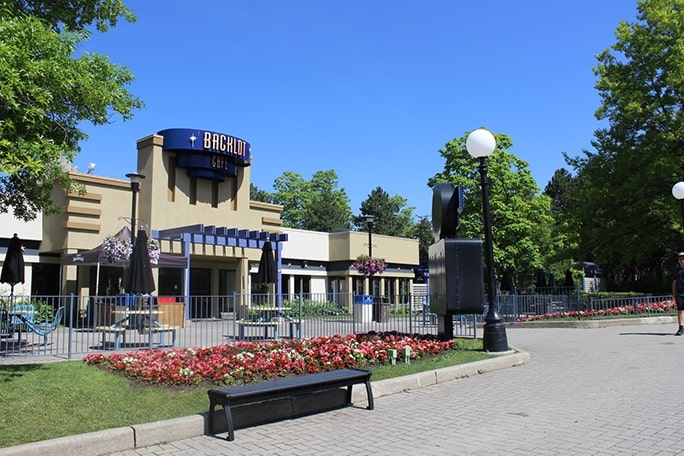 Location: Action Zone
Price: $$$
Nothing beats the feeling of cooling down with a refreshing soda at Backlot Cafe after a long day of exploring the park. Backlot Cafe is the place to go if you want to have international cuisine, from Mexican to Italian.
The cafe's menu is diverse, serving tacos, vegetarian burgers, butter chicken, pizza, and several types of wine. One of their bestsellers is the savoury taco salad – don't forget to add this to your order!
4. Beavertails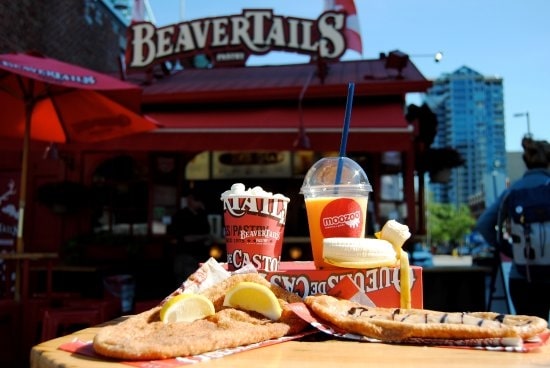 Location: Action Zone
Price: $$
One of the best vendors to get desserts and sweets from is Beavertails. This spot is popular for their deep-fried pastries topped with sweets, fruits, and whipped cream called "beaver tails".
Beavertails are a Wonderland classic and are known for their huge size. We suggest ordering one with Nutella and Reese's chocolate, topped with chocolate candies.
5. Alpen Cheesery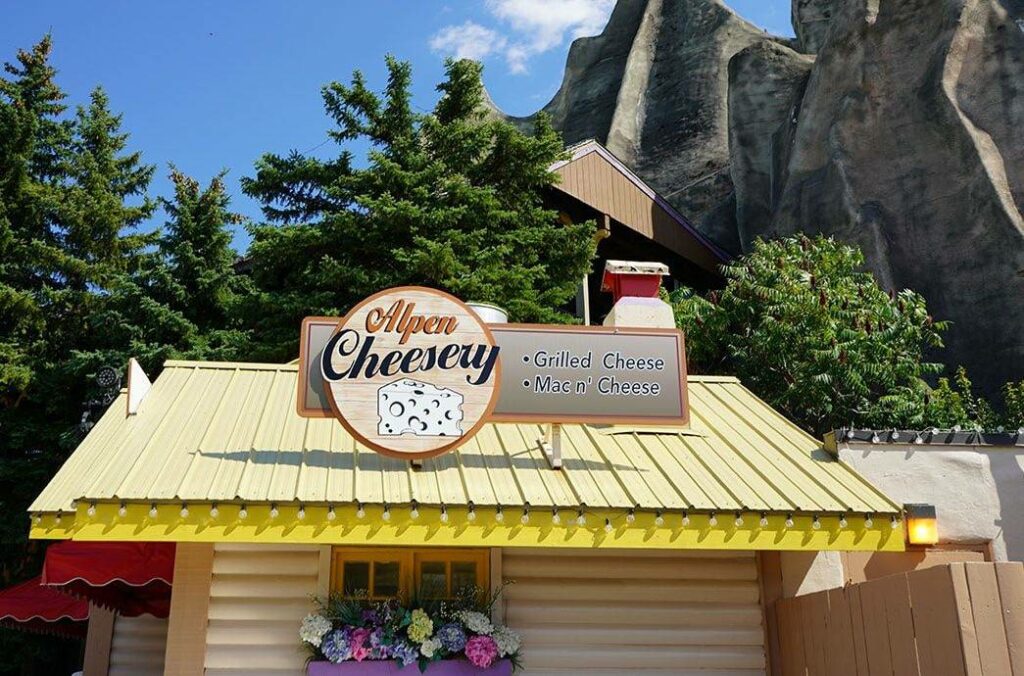 Location: International Festival
Price: $$
If you're in the mood for some cheesy sandwiches, visit Alpen Cheesery for a variety of savoury Mac & Cheese meals.
This sandwich joint is one of Wonderland Toronto's most underrated spots. You can never go wrong with their classic grilled cheese, but their grilled mac n' cheese sandwich can also give it a run for its money.