The 5 Most Interesting Art Galleries in Toronto
On the hunt for some creative inspiration? Exploring various art galleries can keep the artistic energy alive when you're feeling like this!
We think that those who seek out both meditative calm and exciting art will enjoy a day in the best art galleries in Toronto. So, if you're up to discovering cultural and historical marvels, check out the ones we've chosen for today's round-up.
The Cost of Visiting Art Galleries in Toronto
How much does it cost to visit an art gallery in Toronto? The short answer is: it depends. You may even encounter one-time admission tickets for as low as $10.
For the most part, tickets will most likely cost $20 – $25 for individuals. Some art galleries offer family passes, which usually start at $40.
It's rare to see free admissions in art galleries but it's not entirely impossible. Some places may offer free admission at certain hours on certain days.
Top Art Galleries in Toronto
Narrowing our list down involved looking into the kind of art they have on display. We also looked into their availability, accessibility, and admission matters.
See, our selection process was fairly easy, but we chose each one with varied tastes in mind. As much as possible, we didn't select art galleries that have similar types of pieces on display.
We figure different people like different things – and you might like a variety of choices. Explore our list so you'll have something new to look forward to for several days, at least!
1. Abbozzo Gallery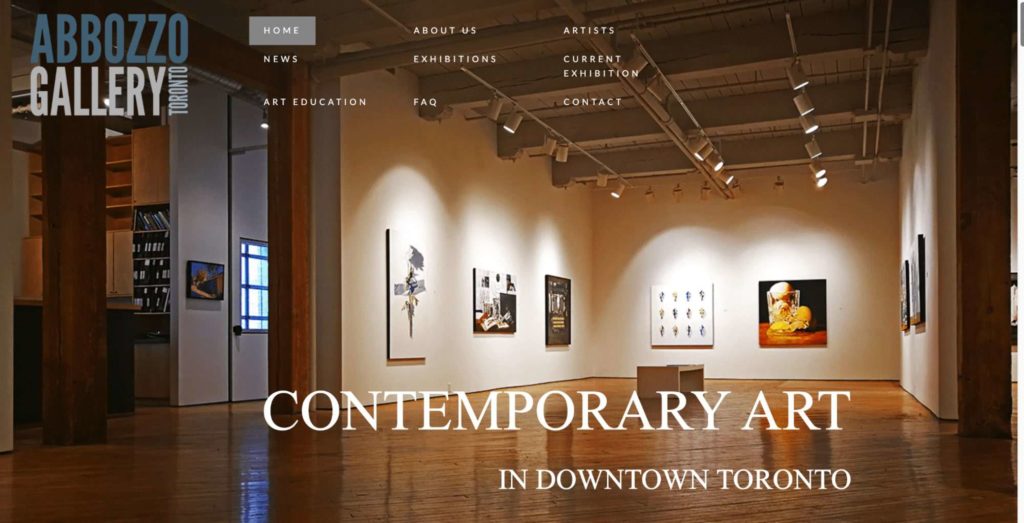 | | |
| --- | --- |
| SERVICES | In-gallery and home consultation, installation, modern and contemporary art appraisal, corporate and private collection management |
| WEBSITE | https://abbozzogallery.com/ |
| ADDRESS | 401 Richmond St W, Toronto, ON M5V 3A8, Canada |
| CONTACT DETAILS | +1 416-260-2220 |
| OPERATING HOURS | Monday – Friday: 11:00 AM – 6:00 PM |
If contemporary art is more of your thing, take a trip to Abbozzo Gallery. Established in 1993, the gallery exhibits modern art pieces from Canadian and international artists.
The well-selected pieces are always on rotation so you're sure to see something new each time. The gallery hosts various exhibitions of paintings, prints, sculptures, and works on paper.
Another thing worth noting about this gallery is the list of services they offer. These art pieces and payment can even be done in installments, making art more accessible.
And if you're not happy with the piece you got, they have a 30-day return policy. Basically, you have 30 days (from the date of pickup) to request a full refund.
Of course, the artworks also come with a certificate of authenticity. You can also contact the gallery to host private events if you want a quiet place in downtown Toronto.
Art pieces can be paid in installments
30-day return policy for a full refund
Can host private of public events
Spacious layout
Pieces come with a certificate of authenticity
Customer Reviews
Extraordinary collection of contemporary art
A beautiful gallery, well worth the visit. The gallery management and staff are friendly, knowledgeable and helpful. Extraordinary selection of contemporary art by Canadian artists and International artists who now call Canada, home. – Kathy Thomas
Showcases unique artists
Welcoming and serene gallery filled with carefully selected pieces that are always in rotation. Abbozzo is constantly showcasing unique artists and are always eager to answer any questions you may have. Wonderful gallery. – Hanna Gross
2. Stephen Bulger Gallery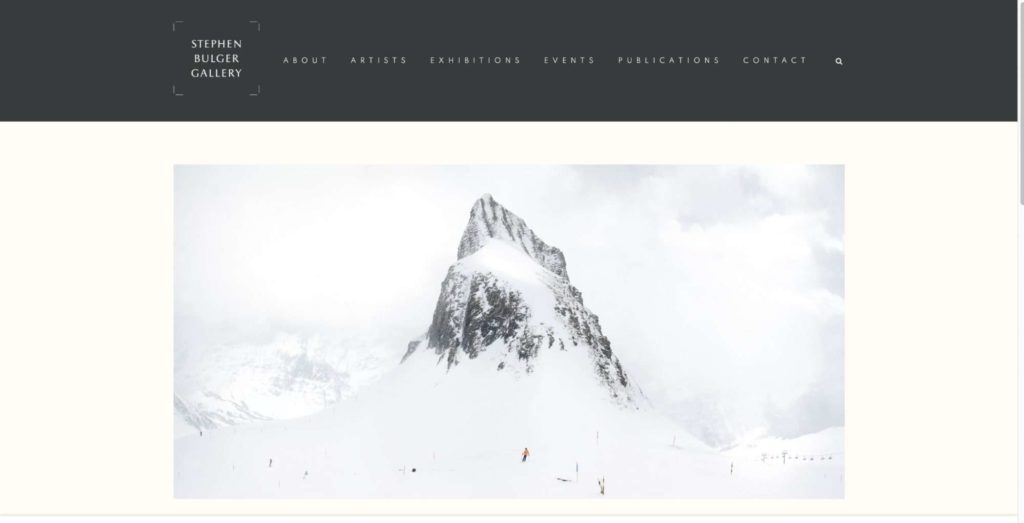 SERVICES
Photography exhibitions, modern and contemporary art, appraisal services, events
WEBSITE
https://www.bulgergallery.com/
ADDRESS
1356 Dundas St W, Toronto, ON M6J 1Y2, Canada
CONTACT DETAILS
+1 416-504-0575


[email protected]

OPERATING HOURS
Tuesday – Saturday: 11:00 AM – 6:00 PM
If pictures say a thousand words, then you'll be neck-deep in stories at the Stephen Bulger Gallery. This gallery is dedicated to photographic art, often featuring emerging artists.
The gallery has an active exhibition schedule so you can enjoy wonderful selections every time. They maintain an impressive collection of 30,000 photographs representing Canada's rich history.
A quick visit allows you inside for 10 to 15 minutes. But if you want to purchase a photograph, you can plan for 30 to 60 minutes.
If you want to see the prices, you can simply scan the QR code or provide your email to get access to the digital list. Don't worry if you're running out of data either, as you get a complimentary WiFi code.
You can also buy books from their reading room and flip through options as long as you have gloves. Just make sure to wear the gloves that they provided to you.
Helps first-time buyers get the photographs they want
Contactless access to prices
Art pieces and books for sale related to photography
Buy inventory via FFTO.com
Can view work from current and past exhibitions online
Open on Saturdays
Accepts spontaneous visits (if within capacity)
Very strict rules due to COVID may put some off
Capacity limit of 30 people
Customer Reviews
Outstanding artwork collection
Stephen Bulgur Gallery is absolutely gorgeous and tye new impressive space is of great cultural and artistic significane in the city. The quality of the curation and artwork is outstanding. This gallery is an important part of Torontonian and Canadian culture and arts scene and should not be missed. I was lucky to visit this week as part of Art Toronto where 5 galleries across Canada showcased their works. – Vandana T.
Spacious yet intimate space
Carefully curated and exhibit of modern contemporary art & photography. Also available for space rental catering to events. Spacious without overbearing emptiness imitate the gallery Cosy and intimate feel with the structures and walls placement. Great discovery of such a nice gallery on the West end. – Jessica Yong
3. Taglialatella Gallery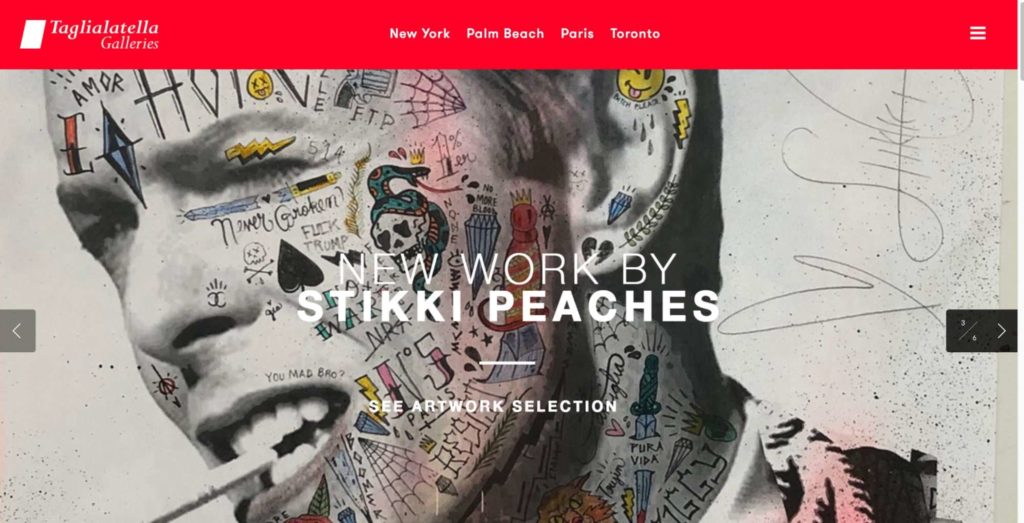 SERVICES
Features modern and contemporary art, specializing pop and urban art
WEBSITE
https://tagto.ca/
ADDRESS
99 Yorkville Ave, Toronto, ON M5R 1C1, Canada
CONTACT DETAILS
+1 416-864-3850


[email protected]

OPERATING HOURS
Tuesday – Saturday: 11:00 AM – 7:00 PM
If you're up for a quirky magic trip into mixed medium art, Taglialatella Gallery is the best place to go. Its location in Toronto often holds exhibitions that celebrate pop and urban art.
What's great about the gallery in Toronto is that you can see pieces from everyone, from rising artists to contemporary heavyweights. You can discover new wonderful artists while you see pieces from masters like Keith Haring and Jean Michel-Basquiat.
Buying art pieces is also a breeze in this gallery. They always keep you in the loop of when the painting can be picked up.
Apart from Canadian artists, you can also browse through collections of international legends. You can even score pieces from Andy Warhol and Banksy.
If you're interested in buying a painting, you can also visit their site to see their inventory. To know the prices, you can simply inquire via email.
See pieces from both rising artists and masters
Easy communication when buying art
Regularly rotating exhibition
Access to both Canadian and international artists
Can inquire about their art inventory online
Open on Saturdays
Customer Reviews
Spacious show spaces perfect for viewing
Stumbled upon this pop-up gallery filled with Pop art works of Mr. Brainwash. Stepped into a world of iconic works of mixed mediums and elements in a very well spaced out show space that was comfortable in current times to walk through and view. The paper, sculptures were quite unique along with the various pop-art works showcasing Marilyn Monroe wearing mask was very chic and relative to our time. Jimmy Hendrik piece was a home run. I do hope this showcase gets to be seen. – Glen E. Grant
Offers modern and unique pieces
Bought a piece of Mr. Brainwash art from Taglialatella at the Art Toronto Convention. Mackenzie and her partner were amazing to work with, sent me my receipt in a timely manner and kept me in the loop when my painting was ready to be picked up. Would recommend this gallery to anyone looking for a modern and unique piece, they have a great mix of Canadian and global artists! – Jordan Fowler-Graham
4. Lumas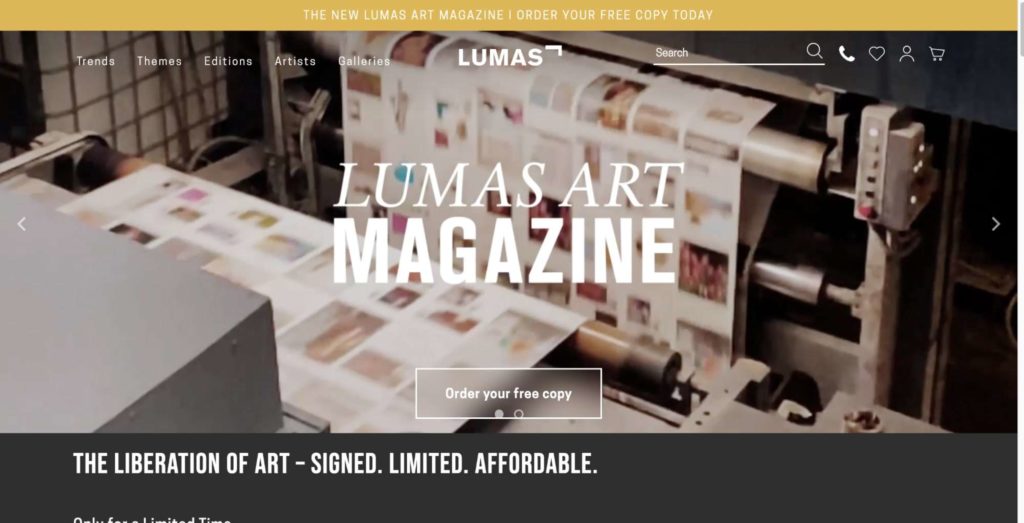 SERVICES
Features and sells a variety of photograpies, from landscape to People and animals.
WEBSITE
https://ca.lumas.com/
ADDRESS
159 Yorkville Ave, Toronto, ON M5R 1C4, Canada
CONTACT DETAILS
+1 416-928-9200
OPERATING HOURS
Monday – Saturday: 10:00 AM – 6:00 PM
Sunday: 12:00 PM – 5:00 PM
If you fancy yourself a photography lover, then Lumas Gallery is perfect for you. They have a wide variety of themes that showcase a huge range of subjects.
Lumas also showcases digital artworks, original paintings, and drawings. And if you happen to like a certain artwork, you can easily buy them at a reasonable price.
You'll find yourself seeing different art pieces that are not just photography, but also prints and fine arts. They have over 3,000 works from 250 renowned artists and rising stars.
Landscape, water, animals, interiors, celebrity, and even nude photography are displayed in their gallery. These are just some of the themes that Lumas has, you'll find more categories as you walk through their interior.
They have limited-edition artworks, including of which are hand-signed masterpieces. They feature their best-selling artworks in the open-edition which can be used as wall art for homes.
5. Broken Cage Gallery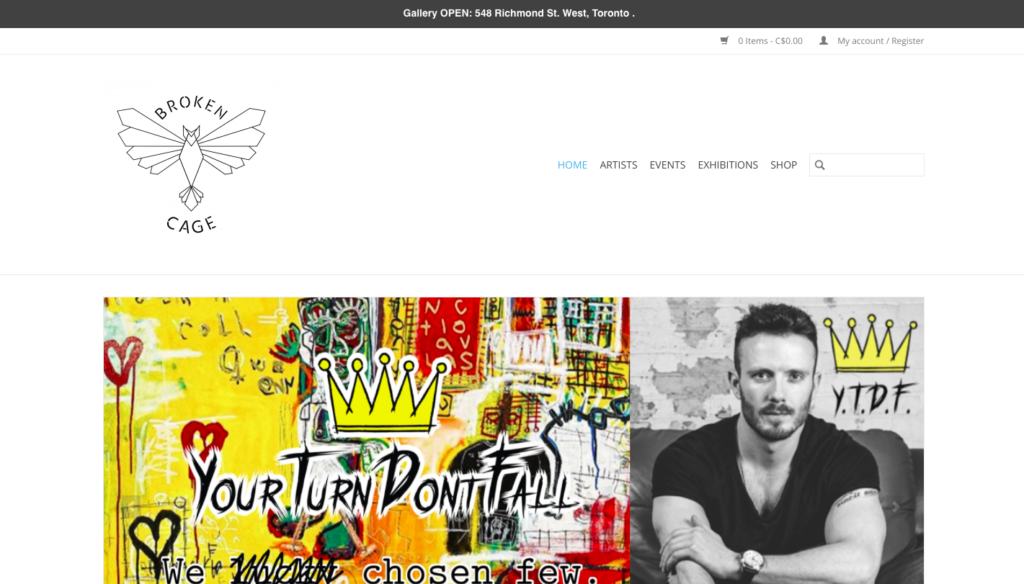 SERVICES
Art Gallery, Event Space
WEBSITE
https://www.brokencagegallery.com/
ADDRESS
548 Richmond St West, Toronto, ON M5V 1Y4
CONTACT DETAILS
Phone: 416-254-1994
Email: [email protected]
OPERATING HOURS
Monday – Closed
Tuesday – Closed
Wednesday – 11am to 6pm
Thursday – 11am to 6pm
Friday – 11am to 6pm
Saturday – 11am to 6pm
Sunday – 11am to 6pm
Broken Cage Gallery showcases the latest in contemporary art and likewise serves as a venue for live events. Located in Richmond Street in downtown Toronto, this space offers a place for the art scene to thrive.
With humble beginnings as a gallery born out of the need to showcase and nurture art and creativity, Broken Cage Gallery strives to be a cut apart from the rest. They purposefully choose to showcase pieces that are out-of-the-box.
While seeing the art in person is preferred, you can conveniently browse their collections for sale online as well. They accept a variety of payment methods for your convenience, which include credit, debit and online options.
What Can You Expect When Visiting Art Galleries
Whether it's your first time or not, visiting art galleries always feels like a new experience. Here are a few things you can expect when visiting one:
Experience great architecture and spatiality.
When we say architecture, we mean the space in which the arts are centered. Although the architecture may not be the main show, it does help enhance the beauty and the theme of the art pieces.
Some artworks may even bring people happiness due to their great dynamic with the walls and ceilings, lighting, and even their place in the arrangement. In short, not only is the piece an artwork, but also the very location it stands.
See pieces that can trigger one's emotions.
As mentioned before, a good dynamic of location, art, and arrangement can trigger emotions from people. After all, artworks are meant to encapsulate the emotion that the artist is trying to portray.
You'd be surprised how much emotion you can derive from the pieces you see. Some people might even feel a connection to an art piece and purchase it directly.
Enjoy the feeling of sophistication.
Being surrounded by work from different minds will truly give you such experience. Even though art is for everyone, visiting an art gallery just gives off that upscale vibe you don't often feel in public spaces.
Fortunately, art has the power of intimacy, which pulls people in rather than drives them away. So really, there is no reason to feel intimidated inside art galleries even when surrounded by amazing art.
Get an opportunity to meet like-minded people.
It's natural to meet people who share the same interest as you in galleries. You can choose to socialize with others, discuss art pieces that you think will be the next hit, or exchange ideas.
All in all, if you ever want to learn more and meet more art-lovers like you, then art galleries are a good place to go.
FAQs About Art Galleries in Toronto
---
Done checking out the top 5 art galleries in Toronto? Explore more creative and art-related articles here starting with our review on the best interior design in Toronto.