Everything You Need to Know About Woodbine Beach Park
One of the coolest things about Toronto is how it's packed with green spaces and nature spots. If you're up for checking out the city's best, a great place to begin is at Woodbine Beach Park.
Far more than just a stretch of sand and water, this coastal haven beckons locals and visitors alike to indulge in a myriad of experiences that extend far beyond the shoreline.
Don't worry if you haven't been there before; we've got you covered with everything you need to know before you go!
Everything You Need to Know About Woodbine Beach Park
Time Zone
Eastern Daylight Time (GMT-4)
Best Time to Go
It's best to go during the summer months (June to August) if you're planning to enjoy Woodbine Beach. The weather is warm and sunny, and the water is at its warmest.
However, the beach can be quite crowded during this time of year, so be sure to arrive early to get a good spot.
But if you're looking for a more relaxed experience, you may want to consider visiting during the shoulder seasons (May to June and September to October). The weather is still mild, but the crowds are fewer.
This is also a good time to visit if you're interested in other activities, such as biking, hiking, or fishing.
Things to Know
Currency: Canadian Dollar
(Check the current exchange rate)
Languages: English
Calling Code: +1
Where is Woodbine Beach Park?
Woodbine Beach Park is located at 1695 Queen Street East in Toronto, Ontario, Canada. It's located on the eastern shore of Lake Ontario, in the Beaches neighbourhood.
Here's a map of the surrounding area: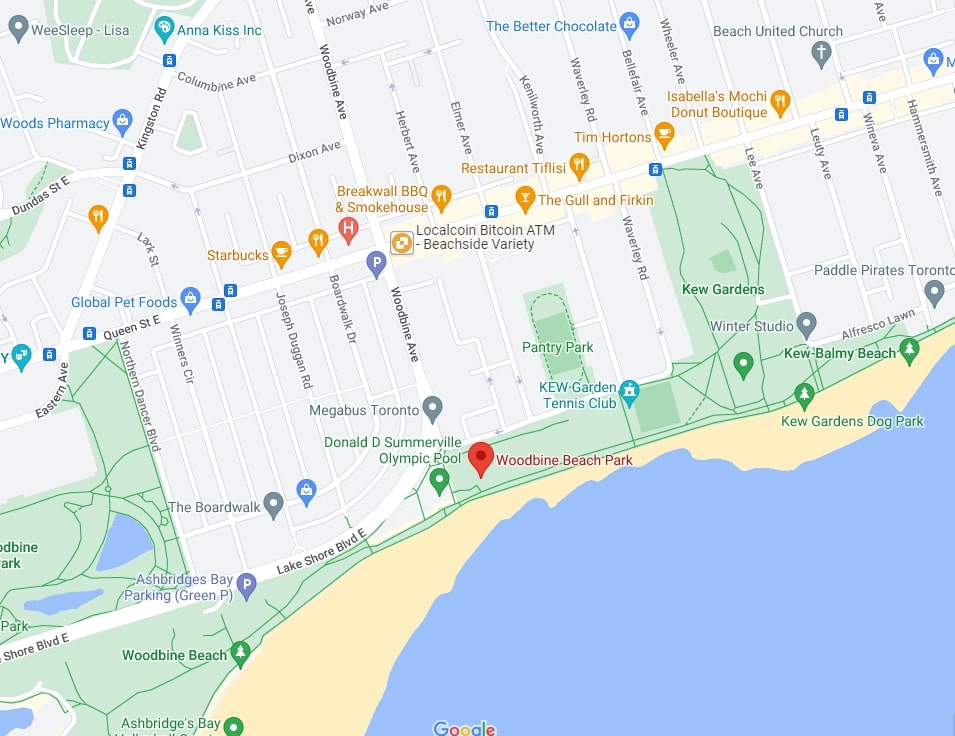 How to Get There
By public transit:
The TTC Woodbine Beach stop is located right outside the park, and the 504 King Streetcar runs along Queen Street East.
By walking/biking:
You can also walk or bike to the park from Downtown Toronto.
What to do in Woodbine Beach Park
Spend a day at the beach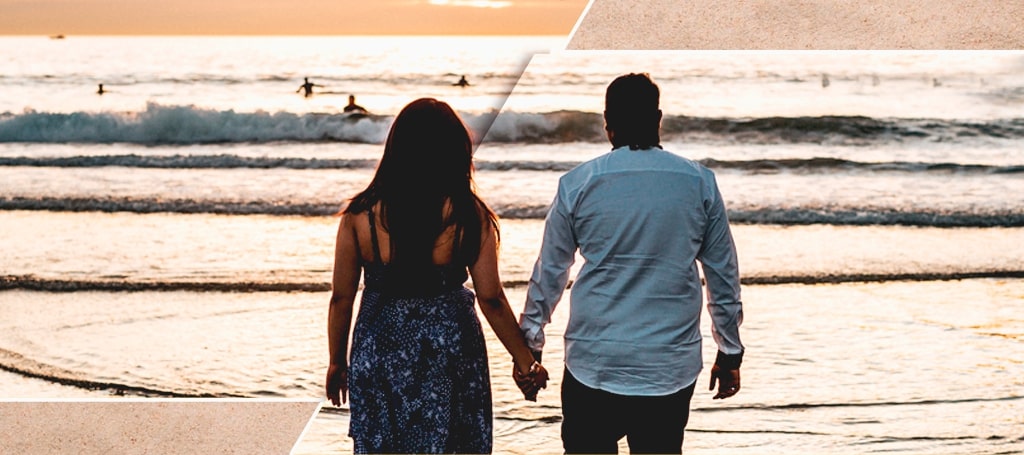 You're practically just a few steps away from the beach, so don't miss out—grab a beach towel or blanket and join the fun! Bask in the sunshine on the sandy shores of Lake Ontario, and hey, why not bring along a good book from your to-be-read pile?
Woodbine Beach is the go-to place for swimming, sunbathing, and even crafting some epic sandcastles.
Stroll through the park's boardwalk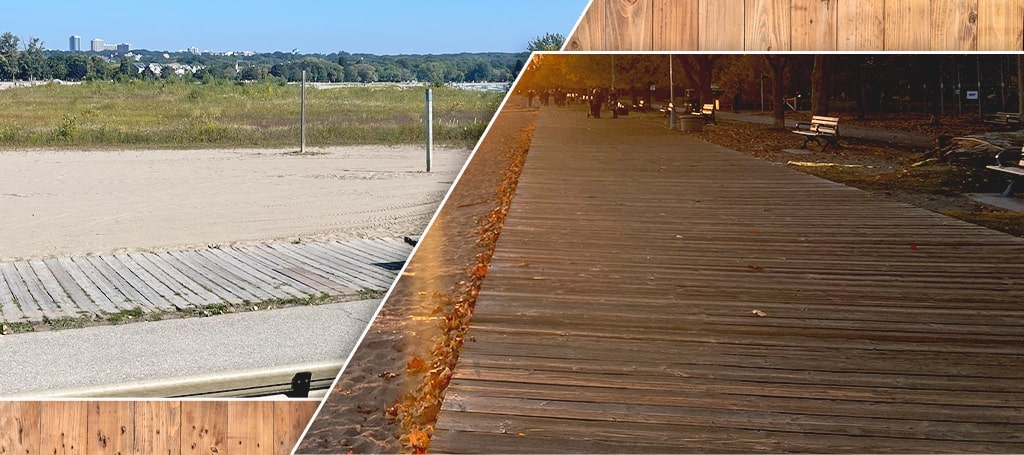 Woodbine Beach Park also has boardwalks that you can casually stroll along. They run parallel to the beach, providing breathtaking views of the lake.
Bring a friend or your significant other, and enjoy the invigorating breeze as you walk. It's the perfect spot for a bit of people-watching too!
Ride your bike or take a run on the Woodbine Beach Bike Trail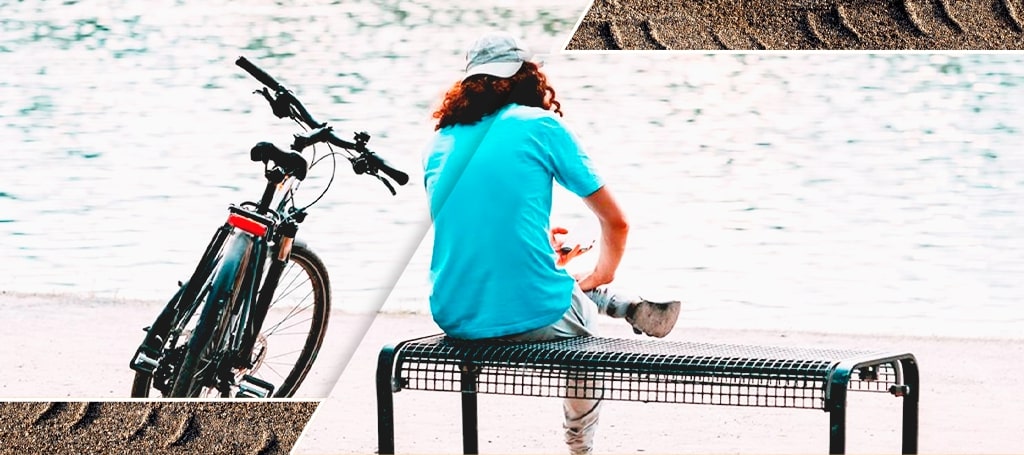 If you're looking to get some exercise while enjoying the park, the Woodbine Beach Bike Trail runs along the waterfront and connects to other trails in the area.

Pedalling down the Martin Goodman Trail will also lead you right to the beach, nestled at the base of Woodbine Avenue. This is a great way to explore the city and break some sweat at the same time.
Explore Ashbridges Bay Park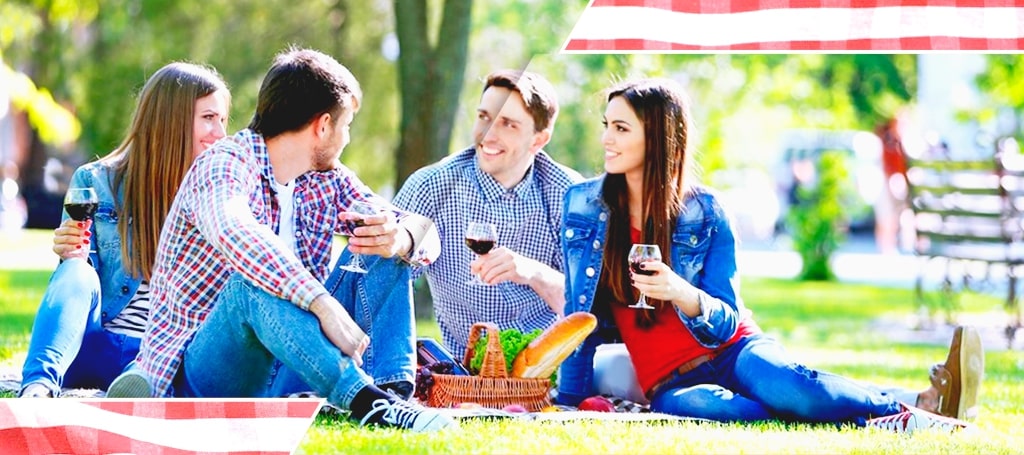 You'll also discover Ashbridges Bay Park just around the corner. It's hugged by Lake Ontario to the south, Woodbine Beach Park to the east, and the Leslie Street Spit to the west.
This place is buzzing with activities: take a leisurely walk, hop on a bike, go for a run, spot some birds, or try your hand at fishing.
And, Ashbridges Bay Park has its own dose of history and culture, featuring gems like The Gibraltar Point Lighthouse and The Beaches Museum.
Swim at the Donald D. Summerville Outdoor Olympic Pool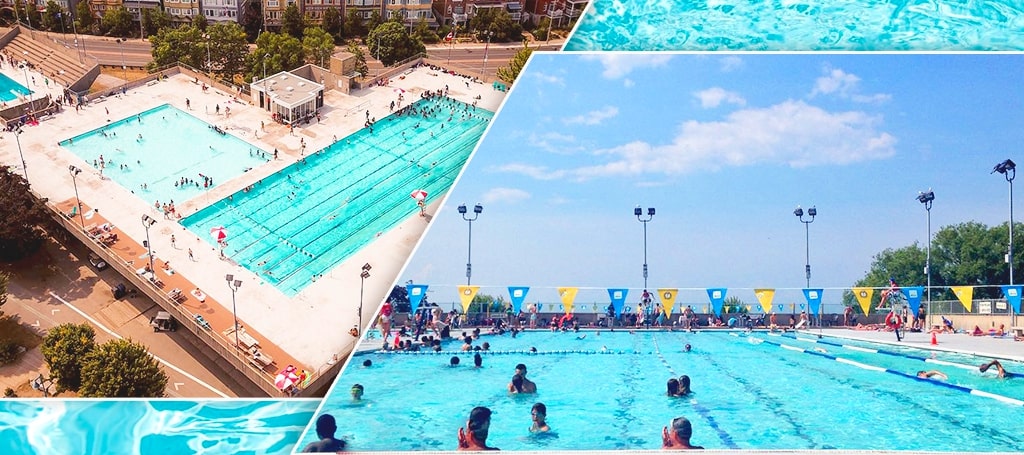 If you're more of a pool person than a beach bum, no worries! Woodbine Beach Park has you covered with the legendary Donald D. Summerville Outdoor Olympic Pool.
Dive into the fun with a 50-metre Olympic-sized pool, a 25-metre training pool, and a separate diving pool.
Play beach volleyball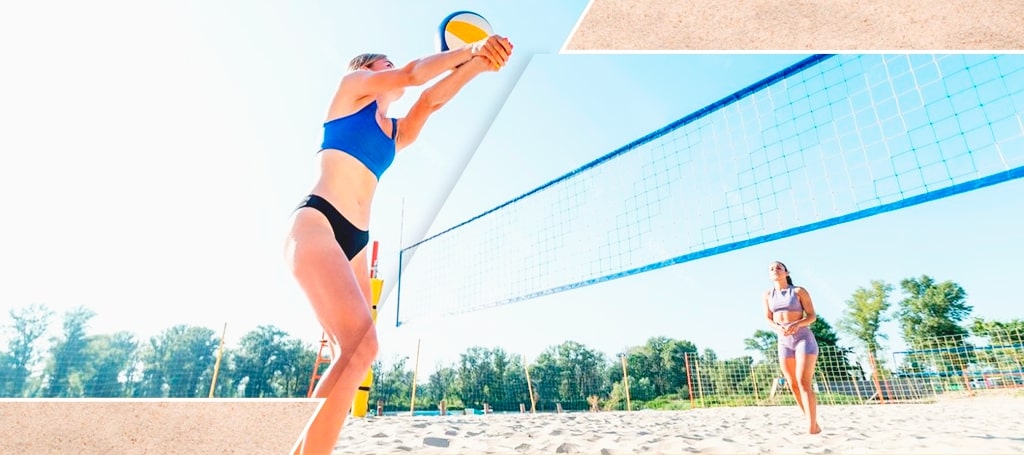 Sports enthusiasts, rejoice! Woodbine Beach Park is your playground too!
With several beach volleyball courts waiting for action, it's time to grab your volleyball, round up your team, or join in on the beach fun with fellow beach-goers.
Have a BBQ or a picnic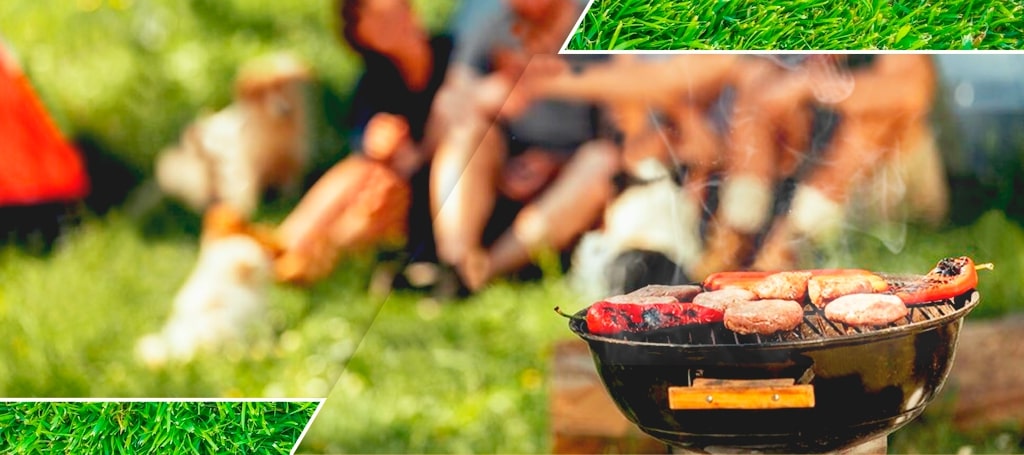 It's always a great idea to pack a basket and have a picnic at Woodbine Beach Park. And if you're in the mood for something heartier, why not fire up a BBQ too?
You'll find several picnic and BBQ areas scattered around the park. It's the perfect setup to savour a meal with friends and family while soaking in the beautiful scenery.
Watch the sunset/sunrise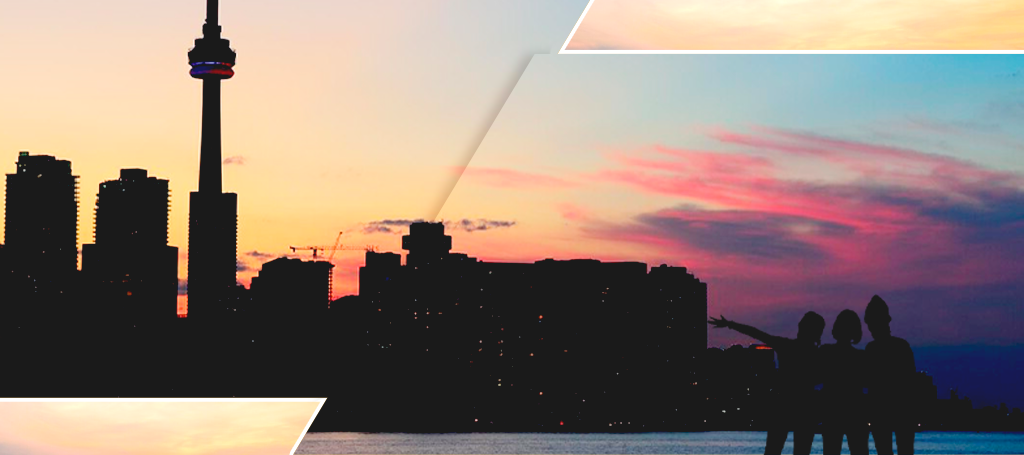 Woodbine Beach Park is hands down one of the best spots to catch either the sunrise or sunset—whichever suits your vibe, whether you're a morning person or a night owl.
Picture this: kicking off or winding down your day with the sun's rays dancing on the waters of Woodbine Beach. I mean, what could be more relaxing than that?
Where to stay near Woodbine Beach Park
The Broadview Hotel
Address: 106 Broadview Ave, Toronto, ON M4M 2G1, Canada
Phone: +1 416-362-8439
The Broadview Hotel is a boutique hotel located in the Riverside neighbourhood of Toronto, just a short drive from the park.
Dating back to 1891, the heritage building housing The Broadview Hotel has seen quite the journey, from hotel to boarding house and even a strip club. But fear not–after some careful TLC, it reopened in 2017 as The Broadview, ready to charm its guests.
If you get hungry, they've got you covered with a restaurant boasting a seasonal menu. And for those who love a good view, don't miss the rooftop bar—a perfect spot to chill and soak in the stunning cityscape.
Residence & Conference Centre
Address: 80 Cooperage St, Toronto, ON M5A 0J3, Canada
Phone: +14167618008
If you're on the hunt for a wallet-friendly place to crash nearby, check out the Residence & Conference Centre. It's not your typical fancy hotel—it's a cool spot situated at the George Brown College Waterfront campus, loved by both students and Toronto visitors.
With a view overlooking the Canary District, they've got spacious, fully furnished two-bedroom suites waiting for you. Plus, you'll have access to a games lounge and an onsite meeting space.
The Ivy at Verity
Address: 111d Queen St E, Toronto, ON M5C 1S2, Canada
Phone: +1 416-368-6006
If you're after a touch of luxury near Woodbine Beach Park, look no further than The Ivy at Verity. This premium boutique hotel is housed in a beautifully restored 1850s chocolate factory, adding a dash of historic charm to your stay.
The Ivy is part of the larger Verity complex, which includes the Verity Women's Club, a private women's club offering various facilities and services. And for a bit of pampering, the Verity Spa has you covered with wellness and beauty treatments.
You'll also get to try their in-house restaurant, GEORGE, which is one of Toronto's most acclaimed restaurants. They're even included in Canada's first instalment of the Michelin Guide!
Where to eat near Woodbine Beach Park
Toronto Beach Club
Address: 1681 Lake Shore Blvd E, Toronto, ON M4L 3W6, Canada
Phone: +1 416-694-8844
Toronto Beach Club restaurant is a Mediterranean seafood restaurant that's known for its delicious food and lively atmosphere. They serve a variety of dishes including seafood, pasta, and grilled meats.
Some of our favourites are the grilled branzino, the wagyu bolognese, and the octopus carpaccio.

But that's not all—Toronto Beach Club is also celebrated for its extensive wine list and creative cocktails. If you're in need of a pre or post-meal drink, they've got you covered with a full bar and a chill lounge area.
Harvey's
Address: 1641 Queen St E, Toronto, ON M4L 1G4, Canada
Phone: +1 416-691-1284
Harvey's is your go-to Canadian fast-food joint that's all about flame-grilled perfection. Since 1959, it's grown to become one of the biggest fast-food chains in Canada, boasting over 300 locations nationwide–with one just steps away from the park.
One of the things that makes Harvey's so popular is you get to call the shots on how you want your burger cooked and decked out. With a lineup of toppings that'll make your taste buds dance, the possibilities are endless.
If you're in the mood for a taste of the classics, dive into their original burger! It's the iconic flame-grilled goodness made with 100% Canadian beef, topped with crisp lettuce, juicy tomato, zesty pickles, and the perfect touch of onions.
Casa Di Giorgio Restaurant
Address: 1646 Queen St E, Toronto, ON M4L 1G3, Canada
Phone: +1 416-686-7066
If you're on the hunt for a mouthwatering and truly authentic Italian feast near Woodbine Beach Park, then Casa Di Giorgio Restaurant is the perfect place for you.
Nestled in the heart of the Upper Beaches neighbourhood, this gem is a family-owned and operated Italian spot that's been dishing out genuine flavours for over 30 years. Loved by locals and tourists alike, it's the go-to place for a taste of Italy.
Casa Di Giorgio is famous for its heavenly pizzas, delectable pasta dishes, and tempting antipasti. Trust us, you can't go wrong with the Pavarotti pizza, the Shrimp Scampi for pasta, and The Bruschetta for a delightful start.