A Guide to the Best Wedding Planners in Toronto
Here's a thing about getting married – it's never an easy feat. And we're not yet talking about the actual marriage – we're talking about the planning stage.
Fortunately, there are a lot of great planners in the city who can help you out with that! We took a look at them and selected the best ones, reviewing them to see what each one could offer.
In any case, read on to find the best wedding planners in Toronto to make your memorable day last for a lifetime.
The Cost of Wedding Planners in Toronto
So how much will it cost to hire a wedding planner?
Well, it'll cost you anywhere from $800 to $1,800. For bigger, higher-end weddings, the planning can easily start at $4,000.
But there are also various pricing schemes that drive how much you pay. You can look at the table below to see common prices based on planning structure:
Structure
Price Range
Hourly Basis
$150 (for the first hour)
$50 – $100 (succeeding hours)
Fixed-Rate (On the month or day of the wedding)
$1,500 – $2,500
Full Coordination
$3,500 – $10,000
Top Wedding Planners in Toronto
Each wedding planner has its own approach and style and only a few of them would match your wedding goals. To make sure you get effective wedding planning services, we looked for firms that offer the following:
1. Blush & Bowties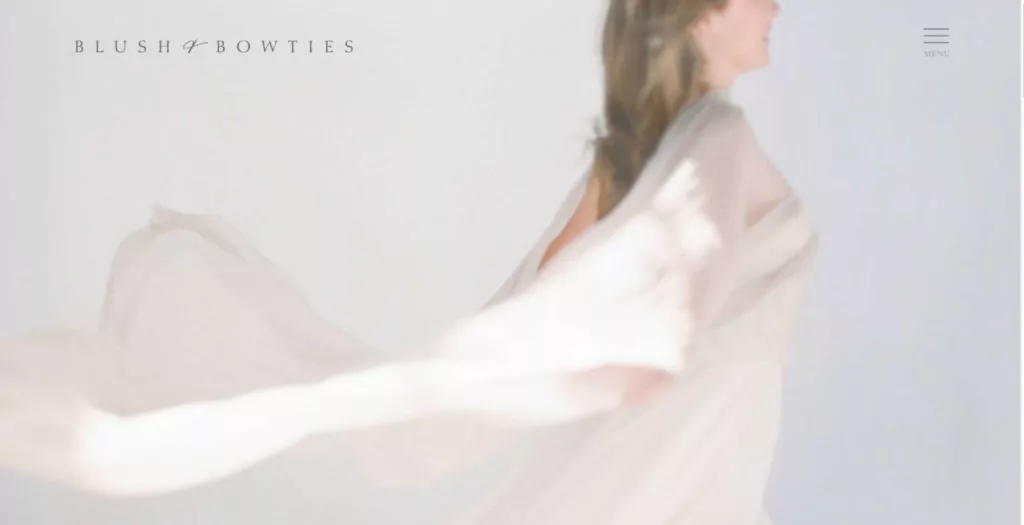 SERVICES
Full-service wedding planning, destination wedding planning
WEBSITE
https://www.blushandbowties.ca/
ADDRESS
411 Richmond St E Suite 100, Toronto, ON M5A 3S5
CONTACT DETAILS
+1 647-242-8183


[email protected]

OPERATING HOURS
Monday – Friday: 10:00 AM – 7:00 PM
Blush & Bowties is a top choice for couples looking for contemporary approaches to weddings. Their team consists of planners with various personal design styles for weddings.
The great thing about this is that you can connect with a planner who matches your style. One planner specializes in lush modern weddings while another works best with classic, timeless weddings.
The company also focuses on providing full-service wedding planning services. This includes selecting vendors, budget management, scheduling, and design.
What makes this a good choice is that they'll coordinate your wedding from start to finish. They'll even direct your ceremony rehearsals and supervise the setting of your wedding and reception.
But what really takes the cake for us are their destination wedding planning services. With this, their services extend beyond creative direction and management.
Apart from full-service planning, they'll also connect you with a travel agency. This ensures that your guests can easily and safely book flights.
On top of that, they'll also recommend destination venues to suit your vision. Of course, they'll take over communication with the location too so you don't have to lift a finger at all.
Has wedding planners with their own personal styles
Connects clients with a travel agency for destination weddings
Assists in choosing destination venues
Communicate with the location on your behalf
Prices are not readily available for estimates
Customer Reviews
Goes above and beyond
I cannot thank Lauren enough, she is an angel! Through a pandemic and a newborn baby she was so kind and easy to work with. She went above and beyond to make sure our guests had an amazing time. From last minute changes to rocking our baby, she was available for absolutely anything we needed. Thank you for helping make our wedding everything we hoped for! – Kristy Perkes
Makes a truly memorable wedding
A big thank you to Alex and the Blush and Bowties team, for helping create the most amazing day! I feel like we gave you a few of our vague ideas of what we wanted the reception to feel like and you completely nailed it! It was, to use a word we have heard over and over from family and friends, beautiful. We have received so many compliments on all the details that made the space so warm and inviting! Thank you for organizing everything and making sure we were on track and the day went smoothly. It took so much pressure off of us knowing that you had everything handled, so we just got to enjoy our day. I would not hesitate to recommend Blush and Bowties to create a personalized, romantic and truly memorable wedding! – Kaitlin Iannuzzi
2. Art of Celebrations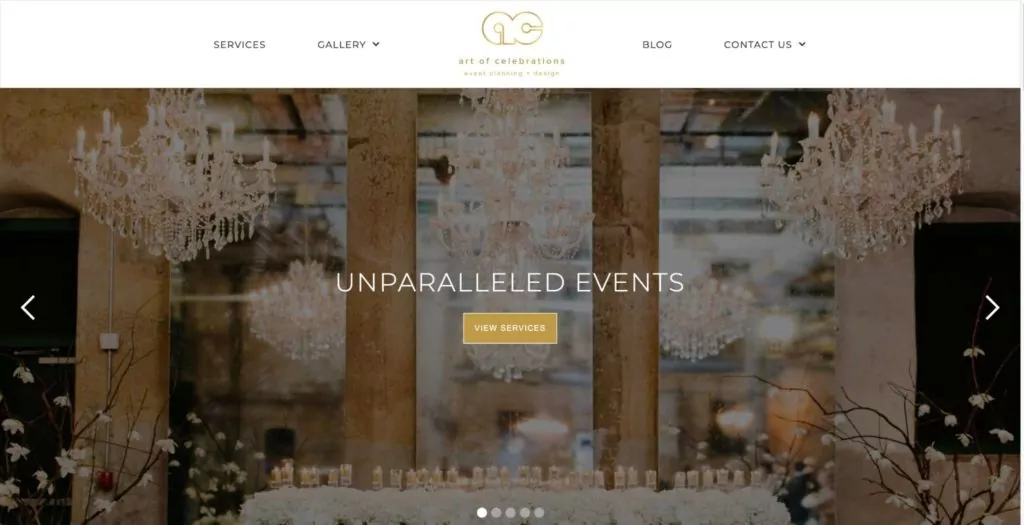 SERVICES
Full wedding planning, designation wedding planning, social event planning & design, corporate event planning & design
WEBSITE
https://www.artofcelebrations.com/
ADDRESS
228 Queens Quay W Suite 2701, Toronto, ON M5J 1A1
CONTACT DETAILS
+1 416-843-6367


[email protected]

OPERATING HOURS
Monday – Friday: 11:00 AM – 7:00 PM
Art of Celebrations is a destination for all things planning, designing, and both. Apart from weddings, they also have services for events both social and corporate.
This award-winning wedding planning firm offers full wedding planning services. They specialize in various themes including Western, Jewish, South-Asian, and other cultural weddings.
What sets this firm apart is its experience and approach. They've been in the business for almost two decades with knowledge in floral artistry and modern aesthetics.
Another thing that we liked is that they have 3D rendering technology. This allows clients to see, in an almost life-like display, how the event would look.
Their full planning service starts at $8,500 – expensive, but still falls within the city average for full coordination. Plus, the range of activities involved is so long that we can't list them out individually.
Apart from these, clients can get additional services to enhance the experience. For instance, they can add guest list management or other wedding-related events (e.g. engagement party).
The firm also offers destination weddings starting at $4,500 excluding travel. The inclusions are basically the same as the usual full planning service, except this one involves a destination venue.
3D rendering of the event is available
Two decades in business
Best for full planning, design, and coordination
Offers destinations weddings
Options for additional services
Planning can be expensive, especially with add-ons
Customer Reviews
Fantastic job in coordinating the wedding
EOAC did a fantastic job helping us plan and then execute our wedding. No questions left unanswered and always available for us when we needed them. Roxy has great relationships with lots of different vendors which was also extremely helpful. Also, good guidance throughout the planning process. Roxy has a great creative eye as well (as does my wife) so they were a great team. Thanks again to Roxy and Tristan. – Kevin Williams
Stunning planning for all events
I met Roxy and Tristan back in September as they did the planning for my winter baby shower! They are the best Event Planners out there! They kept within my budget, created such a beautiful design and were very easy to get along with as well as get a hold of! I recommend Art of Celebrations to anyone who is looking for outside of the box events and not just your typical weddings although they do a stunning job doing ALL events! – Cynthia Fernandes
3. Impresario Events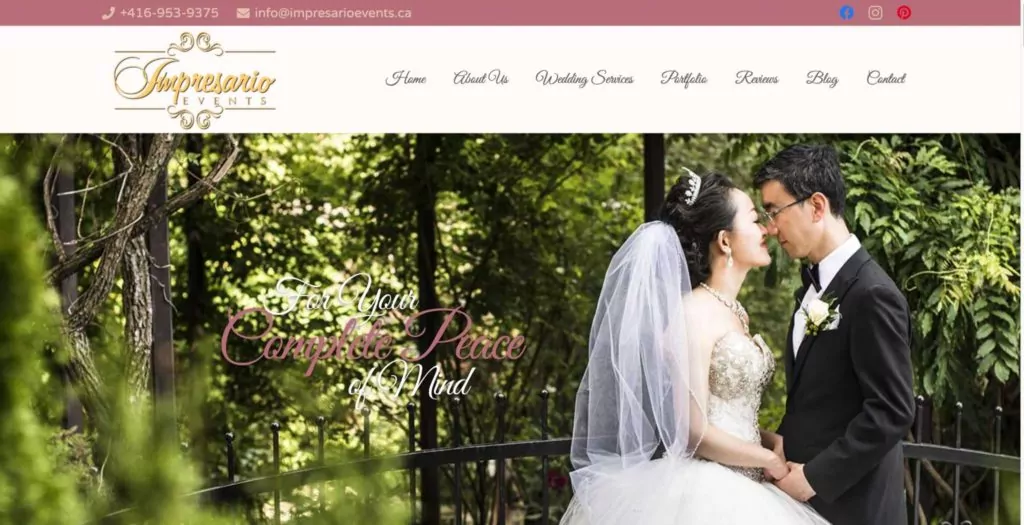 SERVICES
Full and partial wedding planning, destination wedding, day of coordination
WEBSITE
https://impresarioevents.ca/
CONTACT DETAILS
+1 416-953-9375


[email protected]

OPERATING HOURS
Monday – Friday: 10:00 AM – 7:00 PM
Saturday: 10:00 AM – 5:00 PM
Impresario Events offers various options for wedding planning services. With them having a decade of experience and various awards, we reckon that they can offer a wonderful experience to clients.
They provide both full and partial planning services depending on the client's needs. This gives more flexibility in terms of options, especially for those on a budget.
The wedding planning service includes budgeting, decor styling, music, documentation, and more. They also help you with venue selection, transportation, rehearsals, and onsite management.
Like other wedding planners, they also offer destination weddings. What's great is that the services of the travel agent they provided come at no additional cost.
On top of that, they also handle all your travel arrangements from hotels to flights and transfers. If you want, they can also coordinate group excursions for you and your guests.
Another thing worth noting is that they also specialize in providing a cultural experience for weddings. They can do West Indian, Chinese, Persian, and even cross-cultural weddings.
It's also worth looking into their day-of coordination services. This is for you if you already have a planned wedding but don't want to be working on your special day.
It's not really directly for planning but it does help to know, especially if you planned the wedding yourselves. They'll coordinate with your four to six weeks before the day to address any issues.
Full and partial planning available
Services from the travel agent come at no additional cost (for destination weddings)
Handles all travel arrangements
Can coordinate group excursions
Day-of coordination available
Can do cultural weddings
Request necessary to determine costs
Customer Reviews
Transparent and proactive in the process
Zerlene has been fantastic at working with us and being proactive to reach out as the current COVID-situation significantly impacted our wedding plans. She's been very transparent and very open to working with our revised plans. She was also very helpful at recommending vendors that we can contact for our needs. Would highly recommend her for your special occasion! – Max Nokhrin
Great service from start to finish
Zerlene was incredible to work with! She helped us with budgeting, figuring out vendors (even when we were being selective) and helping plan out our wedding schedule before the wedding. Almost any question we asked, she had an answer for and she kept us on top of our own planning and scheduling. During the wedding day, she and her team handled everything, including running out and getting more alcohol when we were at risk of running short! As soon as she arrived at the wedding venue, our stress levels completely dropped because we knew she had it under control. We'd highly recommend working with her and her team! – Sheel Shah
4. Rainbow Chan Weddings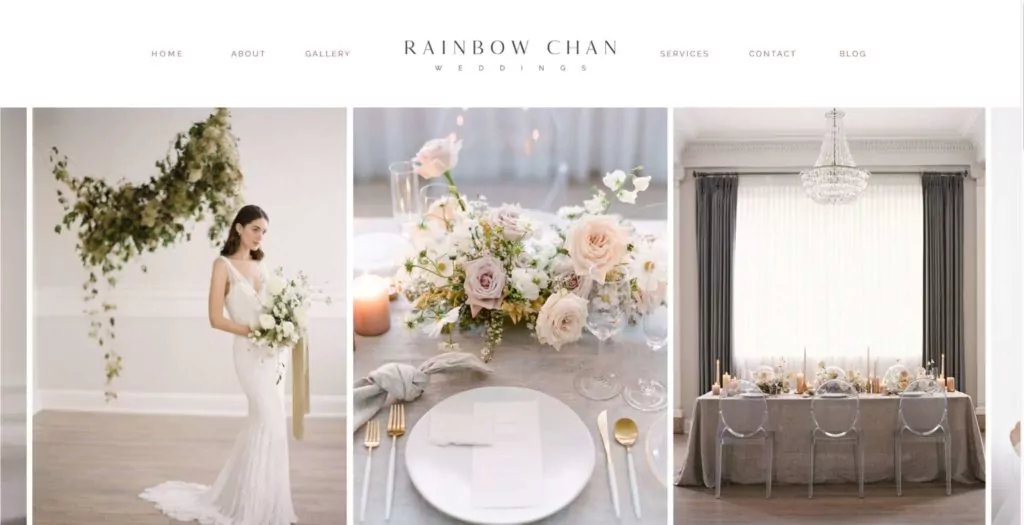 Rainbow Chan Weddings is a wedding planning company that has a goal to produce their client's vision through dedication, organization, and meticulous coordination. With them having over a decade of experience, it isn't surprising that they have a five-star score in Google Reviews.
They have three types of services that can fit every need of their clients. One special service they offer is the month-of coordination, which is perfect for people who already know where they will be getting their materials from.
This service helps clients who have already booked vendors and are only looking for the planners for their wedding. All of the planning will be placed in their hands and their clients just have to enjoy the wedding.
They also offer partial and full planning for their wedding planning. The partial planning is often for people who come to them halfway through the planning, looking for someone to take over the other (usually tougher) parts.
The full planning option, on the other hand, allows their clients not to worry about anything for they provide everything. From vendors to the venue, they will provide it all, along with the timetable development and maintenance.
Full and partial planning available
Month-of coordination available
Wedding planning services worldwide
Customer Reviews
Makes clients feel like a priority
Rainbow coordinated and helped design our wedding on August 26, 2021. It was such a perfect day. During the planning process, she was always available to answer questions/meetings, she was professional and has such a wonderful eye for design! We understood it was such an incredibly busy season, but she made us feel like she was fully present and our wedding was priority. Thank you Rainbow!- Loreanne
Exceeds expectations
Rainbow was the month of co-ordinator for our wedding yesterday and she exceeded our expectations. On our most stressful day, Rainbow and Mirabel were the two who kept the wedding on track and helped us manage the fine details that we never would have even thought of. The two were extremely lovely and were great at explaining what needs to happen at each stage of the wedding day. Their fluency in Cantonese is also a strong asset as they were able to easily communicate with our parents to make sure they were also on the same page. Honestly, Rainbow and team did a lot more behind the scenes than we even know about and they were the reason why our wedding went so smoothly. We really appreciate them! – Ronald Cheong
5. Something Blue Weddings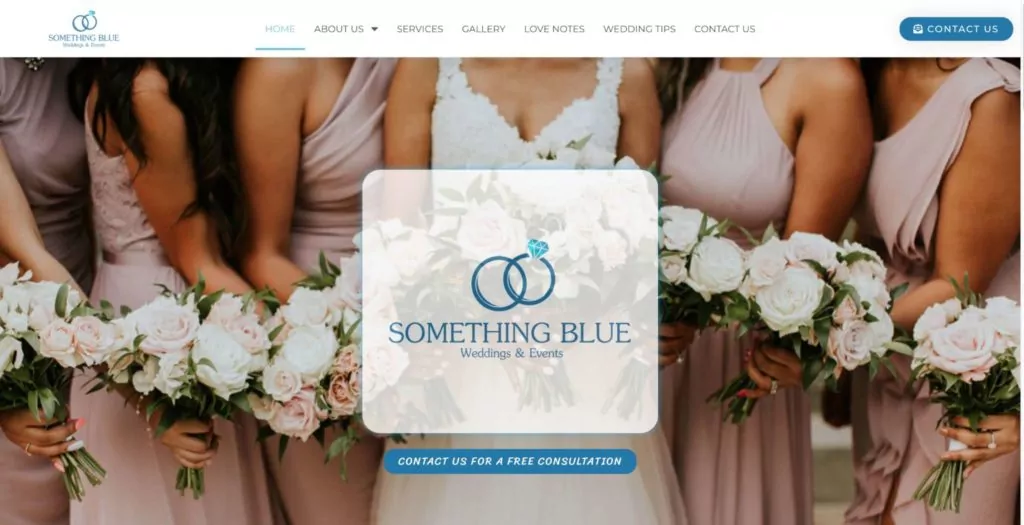 | | |
| --- | --- |
| SERVICES | Full wedding planning, day-of/month-of coordination, setup and vendor management |
| WEBSITE | https://somethingblueevents.ca/ |
| ADDRESS | 70 Forest Manor Rd, Toronto, ON M2J 0A9, Canada |
| CONTACT DETAILS | +1 289-338-8065 |
| OPERATING HOURS | Open 24 hours |
Something Blue Weddings is owned by an award-winning wedding planner, Simona Shafir. She has 12 years of experience in the field and is certified by the Wedding Planners Institute of Canada.
They provide three types of services at the company to accommodate the needs of their clients. Like all of the other wedding planning companies, they have full wedding planning as well as day-of planning and coordination.
Their full wedding planning includes budget preparation, allocation, and management. In addition to that is a spreadsheet outlining a month-to-month schedule with a checklist to assist with the planning.
Their day-of service begins at 4 to 6 weeks before the wedding, which includes rehearsals in the venue of choice. However, they don't provide vendors under this plan.
As for their setup and vendor management, they do complimentary initial consultations with the couple. Then, they will provide all vendors as well as confirmation of their arrivals.
Free consultation
Open 24 hours
Full wedding planning and day-of coordination are available
Customer Reviews
Highly recommended
We weren't sure if we needed a day of coordinator but are so happy that we decided to get one. Simona and her assistant were amazing. Throughout the entire night they made sure we had everything we needed and that we stayed on track with our itinerary. They made the entire night go smoothly. We would highly recommend Simona and her team for your next event! Ellen & Paul – Paul T
Incredible team
Simona and her team were incredible! They fixed everything that went wrong that day (as something is always bound to happen at a wedding). She went above and beyond to make us feel as stress free as possible. I couldn't be happier with her work and effort and ever thankful for making it the best day ever!- Colleen Brunton
FAQs About Wedding Planners in Toronto
---
Need more help making your dream wedding come true? Check out these articles: