A Review of the 6 Best PR Agencies in Toronto
Need to kick-start that business buzz that'll have media outlets talking? We reviewed the best public relation (PR) firms today so you can drum up the hype for your business!
Each of the best PR agencies in Toronto was selected for the suite of solutions they offer. We'll also look into the results they yielded for some past clients so you can see how well they deliver.
Before the individual reviews, let's talk about the costs of PR services. This will help you get a gauge of how much you'll need to achieve the results you want.
The Cost of PR Agency Services in Toronto
The cost of PR services depends on various factors. These include the number of services you need and how long you'll need them.
Usually, PR agencies offer services as a full package so you'll get brand management, crisis management, and PR writing in one.
You also have to look at payment terms. The most common structure is having a PR company working for you for a certain amount of hours in a month.
Alternatively, you can choose specific PR services only and you can pay per hour. This is best for businesses that are about to launch a new product or service.
In addition, you may encounter a results-based payment structure and a la carte fees. Firms also have a minimum project size and cost, which can go from $1,000 to $10,000.
To get an idea of what we mean, see the table below for the estimated costs of certain PR services in Toronto:
| | |
| --- | --- |
| Service | Estimated Cost |
| Press Release | $500 |
| Local TV Coverage | $500 |
| Local Print Coverage | $500 |
| Monthly Retainer | $1,500 – $6,000 (can start at $10,000 for medium-sized businesses) |
The Best PR Agencies in Toronto
Now that you have a rough estimate of what it costs to earn media coverage, let's talk about the firms that can deliver the best results for you. See if any of the companies we featured offer the services you want for your business:
1. Harbinger Communications
SERVICES
Branding/positioning, content marketing, influencer marketingmarket research, marketing consulting/strategy, public relationsreputation management, web design
WEBSITE
https://www.harbingerideas.com/
ADDRESS
20 Victoria St 7th Floor, Toronto, ON M5C 2N8, Canada
CONTACT DETAILS
1-877-960-5100
+1 416-960-5100
OPERATING HOURS
Monday – Friday: 8:30 AM – 5:30 PM
Harbinger Communications is a real force in Canada when it comes to PR initiatives. Being in service for 30 years, it has provided clients with many strong results that transformed their businesses.
Let's take a peek at one of its past projects first. For a timeline of ten years, it provided consumer goods giant Unilever with a PR initiative.
This initiative helped Unilever reach 40 million girls around the globe with its self-esteem-building program. Moreover, it led to the highest market share for a particular sub-brand in one country.
Now, we're blown away by the exceptional results it delivered to that corporate giant. But what can they do for small to medium businesses or those who are just starting out?
If you're within this group of clients, we think the agency still has much to offer: you'll love its comprehensive packages. There are a number of bundles to increase your visibility in the market.
One of these bundles includes spokesperson experts, media relations, and digital influencer programs. This service starts at $40,000, though, so it's really a hefty investment, especially for small clients.
Of course, you can easily get in touch with them to customize the services you need. You can simply contact them and they'll get back to you within the next two business days.
For specific jobs, they charge $100 to $149 per hour. It's pretty much the average cost in Toronto, so we favor this pricing.
Their minimum project size is $10,000 and their minimum retainer budget is $5,000. Yes, it's on the high side, but at least you know that you're working with a great company.
Has delivered exceptional results to big corporate clients
PR bundles include media relations, digital influencer, program, and spokesperson expert
Easy to contact to customize your services
Average pricing for hour-based services
Especially experienced with medium to larger enterprises
High minimum project size/cost may make it unsuitable for small businesses or startups
Some expensive PR bundles
Closed on weekends
Customer Reviews
Generates great ideas
I have been lucky enough to work with Erin and the team at Harbinger several times over the course of my career and am always excited about the opportunity to do more work together. It is a team of smart people who bring great ideas to the table, work collaboratively with other agency partners when required but are equally capable taking the lead on projects. I always know when working with Harbinger we will get work that drives business results while working with people who truly care about the brands. – Andrea Stodart
Produced strong earned campaigns
I've had the pleasure of working with Harbinger (and Erin) for many years on our big personal care brand, and they were instrumental in many of our largest successes in Canada. From unique influencer strategies that led to our highest ever impressions to helping us generate very strong earned campaigns, they are often best in class. Furthermore, they really understand the brand principles, what the client really wants and how to work with multiple agencies & egos for best results. Very professional and knowledgeable, as well as a pleasure to work with.- Leslie Golts
2. Reputation Ca. Ltd
SERVICES
Public relations, SEO, reviews management, social media management, cyber liber alternative, Wikipedia page editing service, reputation tracking software, LinkedIn makeover, investor relations services
WEBSITE
https://www.reputation.ca/
ADDRESS
1235 Bay Street, Suite 700, Toronto, Ontario, M5R 3K4
CONTACT DETAILS
(416) 934-5023


[email protected]

OPERATING HOURS
Monday – Sunday: 9:00 AM – 5:00 PM
Reputation wins a spot on our list by integrating online PR avenues into traditional PR activities. And no other firm does this incorporation better than they can.
To give you an idea, they worked with a catering business before where they were able to draw interest from various market sectors. According to the business owner, this was an unprecedented outcome in the 27 years he's been in business.
Another thing we'd like to highlight was how well they work in resolving PR issues. And this can be traced back to their comprehensive online reputation management program.
Actually, we reckon that they're the best guys to go to for online crisis management. We like how they make everything seamless by identifying the situation and giving an estimate and timeline to solve it.
For example, if you want to remove one to three negative media stories about you, that will cost you about $5,000 to $10,000. It will then take them about two to four months to resolve the issue – very straightforward.
Of course, if you want something more comprehensive and long-term, you can get in touch. Just fill out the form, wait for their analysis and quote, and give your go signal if you like it.
The only issue we have with this firm is that they don't hold weekly meetings to discuss the initiatives. But if you value the results more, then you're going to have a good time.
Best for digital PR with traditional PR integration
Great for online crisis management
Comprehensive action plan and upfront costs for online crisis management services
Guaranteed to generate market interest for certain businesses
Low minimum project cost of $1,000
Offers comprehensive plans for reviews management ($399 – $1,200 per month)
Seamless communication and quote request process
Open daily
Doesn't hold weekly meetings to track progress
Difficult to contact a customer service representative
Customer Reviews
Amazing in building an online image
A huge thank you! We have operated for more than six years and it never occurred to us to use a reputation management service. This was a huge mistake. I wish i had used hired these guys from the outset. We have used Reputation.ca for the last 9 months and they have been amazing in helping us build our online image. We get customers talking about how they Googled us and chose us based on that all the time. – Montreal Manufacturing Executive
Boost online presence and generated positive feedback
Reputation.ca Ltd's services continue to boost the company's online presence, allowing their customers to generate positive feedback and reviews about their services. The client is pleased by the team's promptness and skills. They have executed a seamless workflow ensuring the project's success. – James Parsons
3. Pointman News Creation
| | |
| --- | --- |
| SERVICES | Public relations, media training |
| WEBSITE | https://pointmannc.com/ |
| ADDRESS | 218 Queens Quay W #510, Toronto, ON M5J 2Y6 |
| CONTACT DETAILS | 416-855-9427 |
| OPERATING HOURS | Monday – Friday: 9:00 AM – 5:00 PM |
Pointman News Creation earned a spot here with its bravura showcase of wit and humor in its PR pitches. And we think it will continue to impress clients with an unconventional, "anti-vanilla PR" approach to media coverage.
For a bit of background, your point man in this business is Patrick McCaully. He has more than 20 years of experience in communication and has worked with everything from small businesses to Fortune 500 companies.
One of their best projects was increasing a client's brand recognition through media pitches and resource assignments. Overall, these initiatives gave the client more than $1 million worth of media exposure.
They've also worked with a leisure company that enjoyed a high organic engagement rate after the project. Moreover, the company saw a 98.9% positive user sentiment improvement across various placements.
While we're amazed by the results, we didn't like the lack of plans that would have helped clients visualize what they're getting. But the good news is, you can easily book an appointment with them to discuss your case.
To sum it up, they offer a three-month project minimum to produce PR materials for media traction. They also offer media training sessions to fine-tune interview skills.
Overall, we're a big fan of the results they can guarantee to future clients. Just a little heads up, though: their hourly rate is $200 to $300, which is pricier than the usual.
Best for clever and humorous PR pitches for media traction
Guaranteed results for both small businesses and corporate giants
Easily online book with discounts (subject to certain terms)
Seamless and easy virtual communication via Zoom
Offers media training for media interviews
Minimum project cost is $10,000 (as of 2022)
No PR service packages
High hourly rate
Customer Reviews
Buzz-worthy campaigns that boost media exposure
Exemplifying utter creativity, Pointman News Creation rewarded the company with a buzz-worthy campaign and an increased clientele, which heightened their media exposure through interview opportunities. Timeline-oriented and efficient, they delivered results way ahead of the client's deadlines. – Tina Laquinta
Campaigns that created national and international media traction
Pointman News Creation implemented a campaign that generated national and international media coverage and secured an audience of more than 16 million people. They crafted a narrative that effectively communicated complex technologies and services. Their transparency ensured seamless collaboration. – Richard Rogerson
4. Guaranteed Removals
| | |
| --- | --- |
| SERVICES | Content removal, reputation management |
| WEBSITE | https://guaranteedremovals.com/ |
| ADDRESS | 3425 Harvester Rd Suite: 200, Burlington, ON L7N 3M7, Canada |
| CONTACT DETAILS | +1 866-689-2261 |
| OPERATING HOURS | Monday – Friday: 8:00 AM – 6:00 PM |
If your main goal is to get rid of content that defames your company, Guaranteed Removals is your best choice. Apart from this, they also offer reputation management services to boost your online perception.
According to many past clients, they were effective in removing sensitive content to help improve clients' images. They can remove inaccurate press releases launched by competitors as well as negative links.
For removal services, they can delete anything from reviews and complaints to mugshots. The best part is, you don't have to shell out anything for the costs upfront, as you'll only have to pay once the content is deleted.
Their reputation management services are also worth looking into. Through this, you can select your preferred removal services and get a la carte options.
We liked these management services for various reasons. First is the offer of personalized campaigns that include personal websites, logo design, podcasts, and more.
On top of that, you'll also get content reviews and review management to handle any negative content against you. Plus, you'll get to enjoy authoritative content that will boost your business online.
The only issues we've come across were some complaints about overpricing and the inability to remove negative links. But seeing how they've already removed more than 100,000, the issues really pale in the background.
Best for negative content removal
Offers positive reputation management services that offer both content removal and online visibility boost
A la carte options for reputation management services
Pay only once content is removed
The minimum project cost is only $1,000
Fast turnaround time
Overpriced, according to some clients
Needs improvement with removing negative links
Closed on weekends
Customer Reviews
Increased rating in a short time
We have used Guaranteed Removals for almost two months and could not be happier with the job they have done for us so far! Each one of our locations has seen an increase in ratings in a very short time. Amber, our account manager, is always very responsive and gives us weekly updates on how we are doing. – Katelyn Weber
Quick and efficient negative content removal
Guaranteed removals process was easy and quick. I reached out on their website and was contacted within the hour with a quote. My situation was unique and they made sure to work with me on my quote estimate to help me in the best way possible. Rick stayed in touch with me up until I signed my contract and as soon as that was finished Amber reached out to me with her contact information to further assist me during the process of removal. What I wanted removed was taken down a lot quicker than I thought it would be and I am 100% satisfied. I appreciate everything this company has done for me and their efficiency, organization, customer service and everything in between. Most certainly recommend for a stress free process and if needed in the future would not hesitate to use again. – Kristen R.
5. Strategic Objectives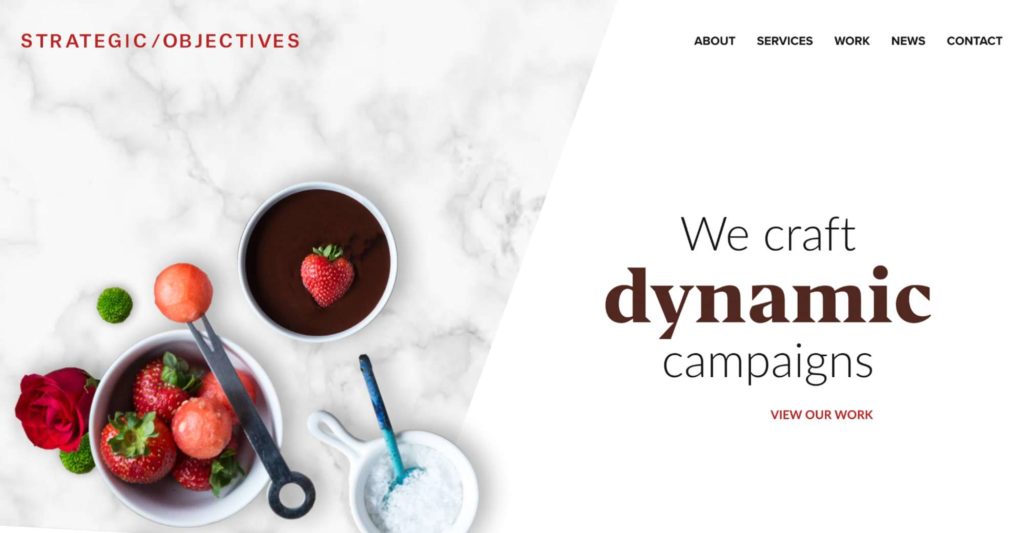 SERVICES
Media/blogger relations, social media, events, brand reimagination, influencer marketing, brand and product launches, experiential, reputation management, CSR
WEBSITE
https://www.strategicobjectives.com/
ADDRESS
184 Front Street East Suite 400, Toronto, Ontario , Canada, M5A 4N3
CONTACT DETAILS
1.866.366.7733
+1 416-366-7735
OPERATING HOURS
Monday – Wednesday: 10:00 AM – 6:00 PM
Thursday – Friday: 10:00 AM – 9:00 PM
Saturday – Sunday: 10:00 AM – 5:00 PM
There's no PR agency in Toronto that embodies their name better than Strategic Objectives. Here are major reasons it deserved to be on this list:
First, looking into their past projects, we were impressed by the results they delivered. For one, they have a past client who enjoyed a 971% increase in earned media – an incredible feat if you ask us!
Second, we like the comprehensive set of services they offer related to PR. For example, they have a media and blogger relations service that encompasses meaningful coverage and a proprietary media database.
For context, a proprietary media database refers to the connections they have with bloggers and influencers in Canada. So, if you want that approach for your business visibility, they're already in the right network for you.
Third, we like how they don't seem to run out of new, original, and creative ideas to undercut the competition. Plus, if you hire them for special events, they'll give you a detailed report that outlines results.
Finally, we love their proactive approach to crisis management. They gently deal with negative content while carefully reinforcing positive content.
With a perfect 5-star rating on Google reviews, their services remain unrivaled. But of course, top quality comes at a top price so you must be ready for the cost – their minimum project size is $25,000!
Guaranteed results for an increase in earned media
Comprehensive PR services
Robust proprietary media database
Generates original and creative ideas for various placements
Provides a detailed report after events
High minimum project size of $25,000
Expensive services
Customer Reviews
Exceptionally creative
The support from Strategic Objectives has helped the client earn millions of media impressions and strengthens their outreach efforts for their initiatives. The expert team is full of exceptionally creative, insightful, and skilled people, making them a strong partner to collaborate with. – David Primorac
Increase in brand awareness and media impressions
Strategic Objectives has provided top-level commitment on all aspects of communications, and its digital services have led to increases in brand awareness and media impressions. For more than 10 years, they've delivered expert resources and hands-on management, resulting in a pattern of excellence. – Stephen Blythe
6. Energi PR
| | |
| --- | --- |
| SERVICES | Creative storytelling, B2C campaigns, Beauty and Wellness, Consumer Packaged Goods, Consumer Electronics, Finance and Technology, Food and Beverage, Hospitality, Travel and Tourism |
| WEBSITE | https://www.energipr.com/ |
| ADDRESS | 49 Spadina Ave. Suite 306, Toronto, ON M5V 2J1, Canada |
| CONTACT DETAILS | +1 416-425-9143 |
| OPERATING HOURS | Monday – Friday: 8:30 AM – 6:00 PM |
With over 30 years of experience in creating compelling and creative stories, EnergiPR is definitely an established name in the Toronto scene. We wanted to put them on the list because of their impeccable service and ability to deliver stellar results.
What we like about their services is that their B2C campaigns not only set consumer brands apart, but help emerging platforms get a voice as well. We also appreciate how their out of the box thinking and insights is driven my quantitative data.
We think that this makes their results more trustworthy and measurable. This also makes them especially great for corporations looking for reliable PR services.
Some of their services for corporations include corporate identify, crisis, communications, media relations and training, CSR and
profile-raising campaigns. These will definitely help you or your company develop credibility.
Another thing we like about this PR is that since they are an independent agency, they are flexible, accountable, and bring their senior multi-disciplinary team to the table. All in all, we highly recommend you to check out EnergiPR and their wide range of services.
3 decades of experience giving clear and consistent messaging
Services businesses in several niches, including beauty, hospitality, and cannabis
Services available in English and French
1 other office in Montreal
Flexible and accountable
Prices of PR services not indicated on website
Closed on the weekends
Customer Reviews
EnergiPR has been a great partner of ours for over 10 years.
The support from Strategic Objectives has helped the client earn millions of media impressions and strengthens their outreach efforts for their EnergiPR has been a great partner of ours for over 10 years. Their depth of knowledge and experience in Consumer Health is second to none, and they have accompanied our team in several new procedure launches, corporate communications, research and media relations. The team at EnergiPR is responsive, proactive and a pleasure to work with. – Darren Yaphe
Their professionalism and expertise have earned them tremendous respect throughout the business community.
I have known the leadership team of Energi PR for over a decade and have always admired their thoughtful and strategic approach to business. Their professionalism and expertise have earned them tremendous respect throughout the business community as well as the marketing communications industry-wide. I have sought their counsel on many occasions and highly recommend them to anyone looking for smart, insightful guidance. – Elise Mitchell
Factors to Consider When Choosing a PR Agency
Although people think that hiring a PR is easy, hiring the right firm is actually quite difficult. In addition, not all public relation agencies have what you are looking for, so it's really important that you know what your company needs and how a PR can affect it.
Here are some factors that you must consider before choosing a PR agency:
Experience
The question you first want to ask a PR agency is about their years of experience in the field. Look for evidence about this experience and don't be afraid to ask as much as you want.
Years of experience are a great gauge of a company's resilience as well as long-term commitments to past clients. Though don't be afraid to hire a relatively young company if they've produced amazing results.
Location
The second factor to consider is where the agency is located. Try to think about your target market and find out if the PR agency can reach them and has a good relationship with the local press.
In addition, their location is important for face-to-face meetings – it'll be hard to arrange a meeting if they are based on the other side of the world or city.
Although email, calls, and video conferences can substitute for a meeting, they still can't cover a lot of topics unlike when you can meet them in person.
Core Values
What does the PR agency stand for? How do they view bad public relations versus good ones?
These values reflect their initiatives as a company and what they can deliver for you. You want a PR agency that cares for its clients and knows how to communicate well with others.
Not only would you make it easier for planning to go on, but it can also exhibit appeal if you hire a well-rounded PR agency.
Price
Sometimes the cheapest option isn't always the best, but you wouldn't have to worry because you will always get what you paid for.
Make sure you know that the price that you're paying is very reasonable. It doesn't matter if it's $1,000 or $10,000 – what matters is if they delivered your goals for your campaigns.
It's important to know the seniority of the people you are hiring, and how their pay will always be higher due to greater experience. Don't target the cheapest agency out there; instead, go for one that brings great value out of your money.
FAQs About PR Agencies in Toronto
---
The best PR agencies in Toronto can help you establish a robust reputation today and in the future. If you're looking for more ways to expand your market, see our list of the best advertising agencies in Toronto to fill even more of your marketing needs.