Top 5 Axe Throwing Venues in Toronto
Did you know that axe throwing is one of the fastest-growing sports in Toronto? This thrilling activity rose in popularity along with the rise of lumberjack competitions in Canada.
If you're looking for a unique way to let off steam, here are the best places to enjoy this exhilarating sport!
Top 5 Axe Throwing Venues in Toronto
1. BATL Axe Throwing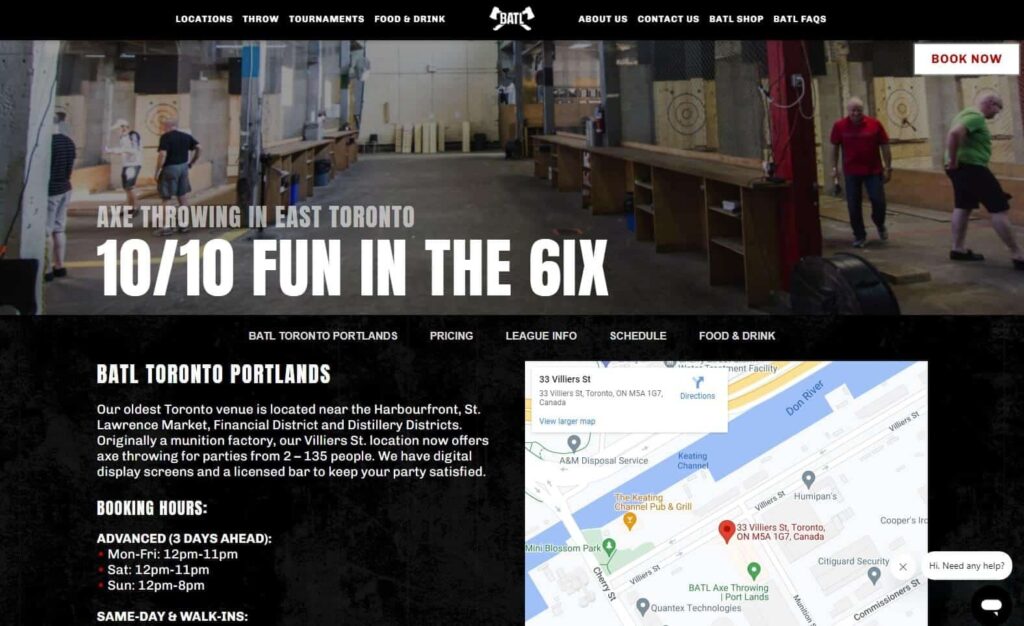 Website: https://batlgrounds.com/axe-throwing-toronto-east/
Address: 33 Villiers St, Toronto, ON M5A 1A9, Canada
Contact number: +1 647-793-6410
There's no better place to have your first axe-throwing experience than with the pioneers themselves. BATL Axe Throwing offers both recreational leagues for casual throwers and competitive leagues for those seeking a challenge.
BATL's leagues run in multi-week seasons, providing a fantastic platform to improve your skills and connect with fellow axe throwers. Their casual axe-throwing course starts at only $29.99 for one hour, with discounts for big groups.
Pro tip:
If you're looking for a unique experience for your next celebration, BATL Axe Throwing also hosts group parties!
2. Forged Axe Throwing
Website: https://www.forgedaxe.ca/
Address: 2511 Queen Street East, Toronto, ON M4E 1E7
Contact number: 416-907-1900
Forged Axe Throwing has its roots in Whistler, British Columbia, where it originated as a pioneer in the sport in 2017. Bringing its expertise and passion to Toronto, it aims to offer an authentic Canadian axe-throwing experience for $37.99 an hour.
In addition to standard axe throwing, Forged Axe Throwing offers a variety of challenges to keep the excitement going.
Pro tip:
Make sure to try out the diverse range of activities they offer including, axe pong, tic-tac-toe, and competitive team-based games.
3. Bullseye Axe Throwing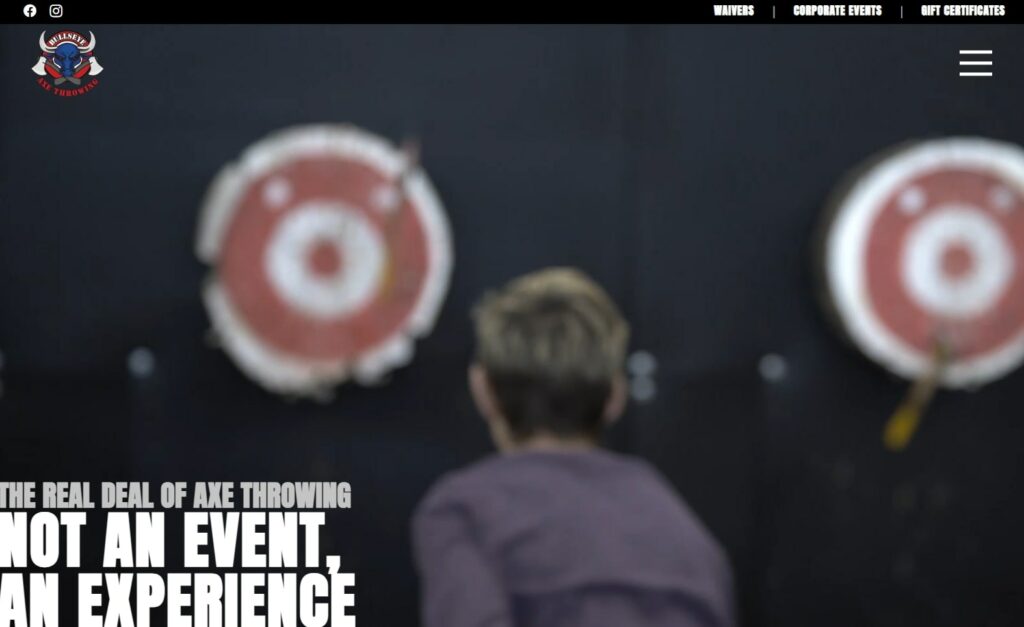 Website: https://www.bullseyeaxethrowing.com/
Address: 17705 Leslie St, Unit 15, Newmarket, On
Contact number: 905.235.5800
The primary reason why a lot of axe-throwing enthusiasts from Toronto prefer Bullseye Axe Throwing despite it being located out of the city is because they use real fresh wood as targets.
What's the difference? Well, aside from it being firmer and thus fewer dropped axes, there's a satisfying thunk once the blade hits the target that you just can't get from dried-out lumber.
Pro tip:
Take note that you have to book in advance and they need you to sign up with a minimum of 6 people.
4. Escape Manor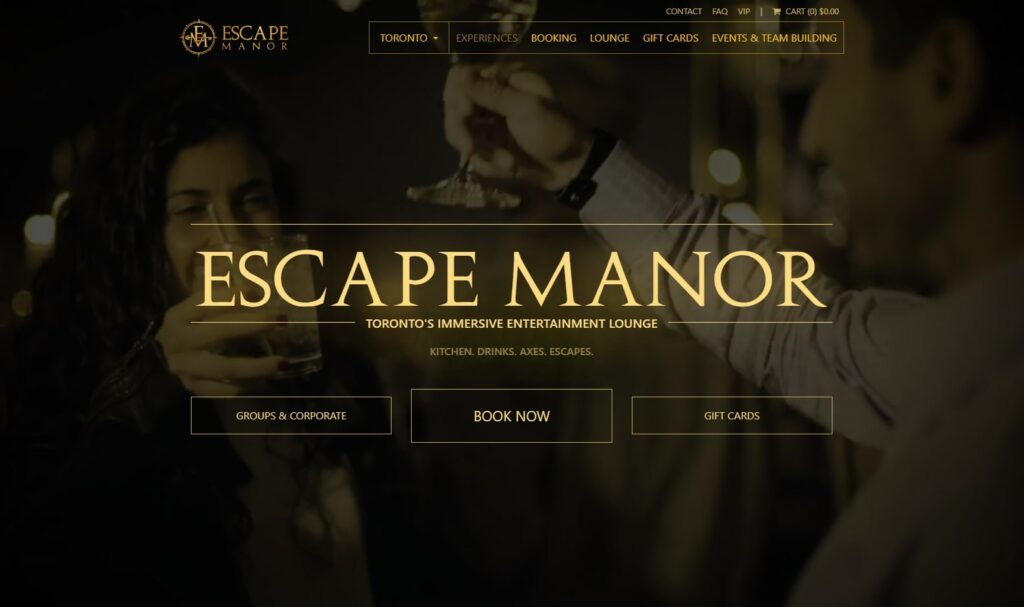 Website: https://www.escapemanor.com
Address: 383 King St W, Toronto, ON M5V 1K1, Canada
Contact number: +1 647-417-1122
Escape Manor is an entertainment complex that features a variety of escape room experiences, including one that combines axe throwing called "Axe Throwing & Escape".
In this epic 60-minute experience, axe throwing meets the excitement of an escape room challenge. Your mission is to solve mind-bending puzzles, conquer daring challenges, and work as a team to escape the room in time.
Pro tip:
Learning axe-throwing in a very short span of time and under a lot of pressure can be overwhelming so it's best to try this experience out if you've tried the sport at least once before.
5. Far Shot Recreation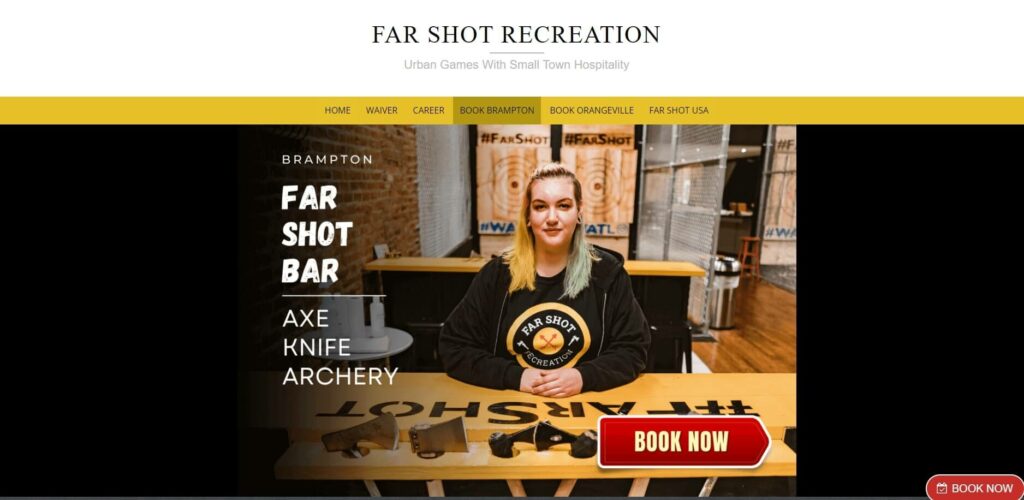 Website: https://farshot.ca/axe-throwing-brampton/
Address: 255 Queen St E #1B, Brampton, ON L6W 2B8, Canada
Contact number: +1 844-750-0118
Far Shot is a highly-rated recreation centre that features axe and knife throwing and archery. They offer basic lessons, competitive leagues, and host various events like team-building activities and parties.
Their staff are highly-skilled and are personally trained by the Head Coach of the World Axe Throwing League. Far Shot accommodates walk-ins, small groups of a minimum of 2 people and large groups of 50 plus people for $25 PAX.
Pro tip:
If you want to save a few bucks, go on Monday nights when axe throwing at Far Shot is only $20 per person for an hour or $35 per person for two hours.