9 Cultural Tours in Toronto You Can't Miss
As one of the world's most culturally diverse cities, it's no secret that Toronto has so much to offer.
While many cultural tours will promise you an unforgettable journey through the heart of this cosmopolitan gem, some are better and more worthwhile than the rest. Here are our top picks!
9 Cultural Tours in Toronto You Can't Miss
The Best of Toronto Small Group Tour with CN Tower and Harbour Cruise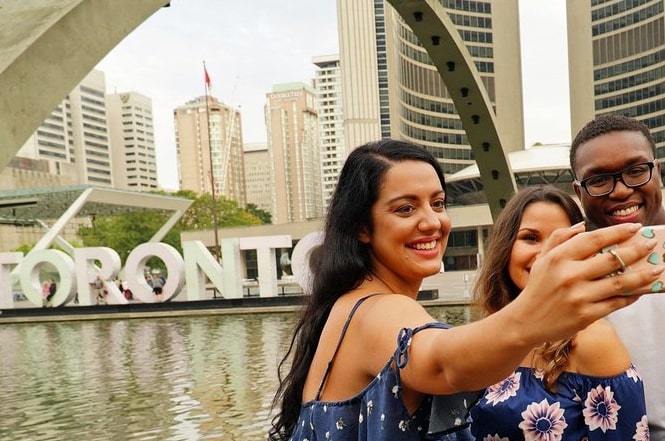 Website: https://www.viator.com/tours/Toronto/Ultimate-Toronto-Tour/d623-6483P7
Meeting point: Pick up from any hotel, Airbnb or other in the Downtown Toronto area
Duration: ~4 hours
Rates: Starts at $163.04
This cultural tour is one of the most sought-after tours, especially by tourists because it'll let you get an overall feel of Toronto and see some of its most iconic landmarks.
Brace yourself for five action-packed hours, soaking in the city's iconic landmarks like the CN Tower, the Rogers Centre, Queen's Park, and the lively St. Lawrence Market. Cap it all off with a delightful cruise on Lake Ontario.
Pro tip:
This is the best tour to take if you only have a weekend in Toronto, as it lets you experience the city's most famous landmarks for half a day.
Walking Tour – Discover Toronto Like a Loca
Website: https://www.viator.com/tours/Toronto/Toronto-Walking-Tour/d623-134740P1
Meeting point: 1 Dundas St E, Toronto, ON M5B, Canada
Duration: ~2 hours
Rates: Starts at $24.84
Forget about the hassle of planning – let Toronto reveal its best-kept secrets on this short walking tour! You'll cover Yonge-Dundas Square to the majestic Old City Hall, soaking in the city's essence.
Lastly, you get to enjoy fascinating tales straight from the locals, immersing yourself in Toronto's captivating history and vibrant culture.
Pro tip:
If you're still unsure which places to visit in Toronto, take this tour first. This very short walking tour will let you know which tourist spots pique your interest – think of it as a little backgrounder!
Kensington Market + Chinatown Walking Tour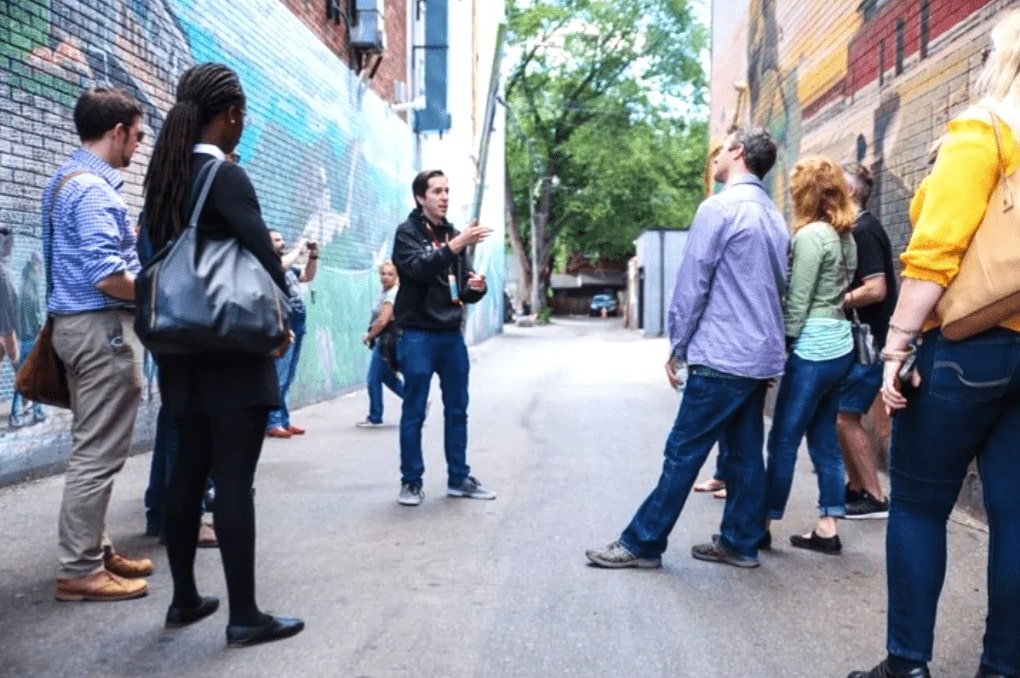 Website: https://www.viator.com/tours/Toronto/Small-Group-Walking-Tour-of-Torontos-Kensington-Market-and-Chinatown/d623-6934KENCHI?mcid=61846
Meeting point: Dundas St West at McCaul St., Toronto, ON M5T 1G4, Canada
Duration: ~ 3 hours
Rates: Starts at $63.78
Put your adventure hats on for a 3-hour tour exploring the kaleidoscope of two of Toronto's coolest neighbourhoods: Kensington Market and Chinatown!
This tour will take you on a sensory journey through these vibrant neighbourhoods and introduce you to their unique shops, local vendors, and historical sites. You'll also get to admire stunning graffiti and street art.
Pro tip:
Make sure to bring some cash with you, as you'll definitely find something to purchase from the neighbourhood's hidden gems. There are many food vendors too, so consider timing your lunch for the tour.
Art Gallery of Ontario (AGO) Tour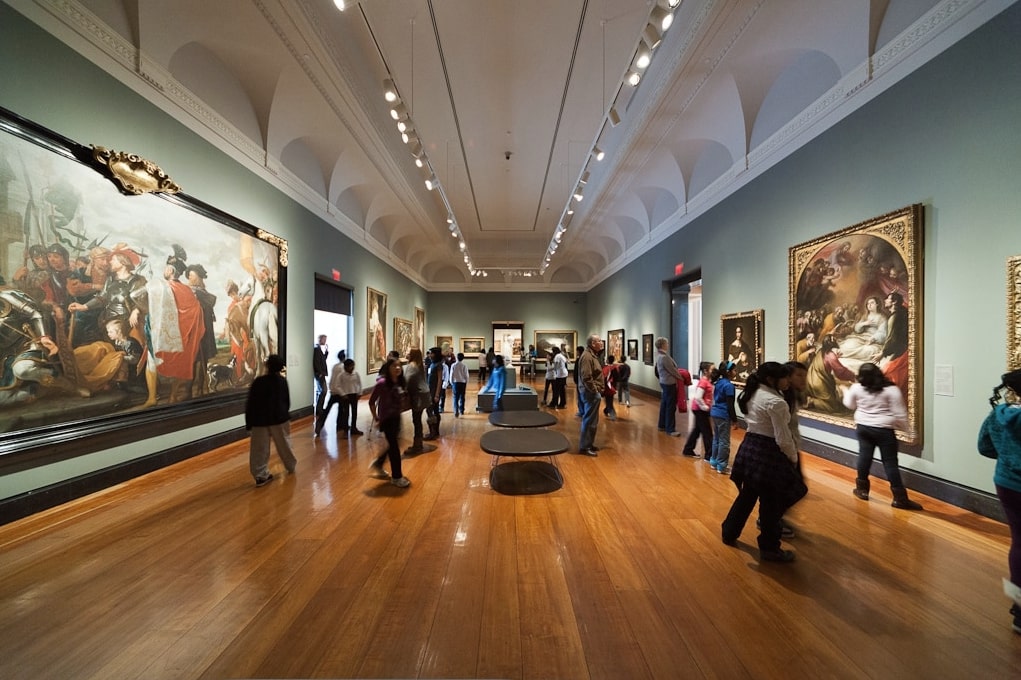 Website: https://www.tripadvisor.com/AttractionProductReview-g155019-d14014833-Art_Gallery_of_Ontario_Admission-Toronto_Ontario.html
Meeting point: Art Gallery of Ontario, 317 Dundas St W, Toronto, Ontario M5T 1G4 Canada
Duration: ~ 4 hours
Rates: Starts at $23.29
This two-hour tour takes you through one of Toronto's most popular museums, the AGO. You'll get to explore the gallery's permanent collection, which includes works by prominent artists including Picasso, Van Gogh, and Rembrandt.
Their exhibits also feature hundreds of Canadian works, African art, contemporary paintings, and the masterpiece The Massacre of the Innocents by Peter Paul Rubens.
Pro tip:
While 4 hours may be enough to speed through the exhibits, we suggest allotting at least 6 hours to truly take time to appreciate and learn about the displays.
Royal Ontario Museum Tour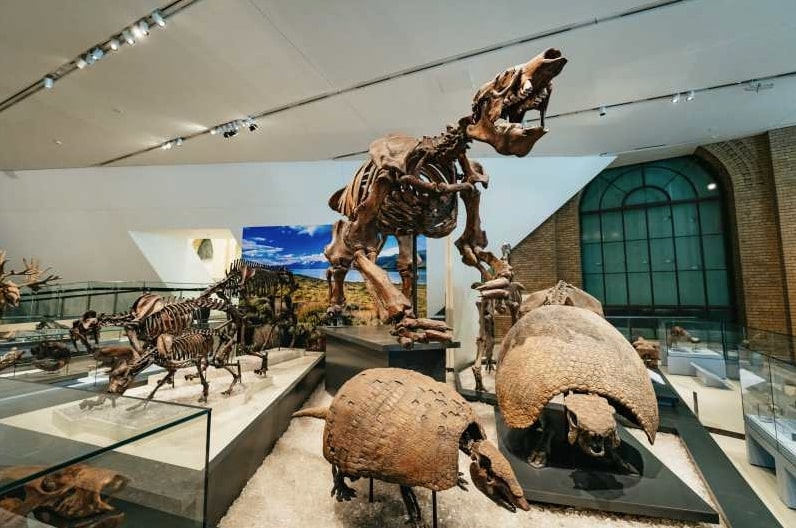 Website: https://www.viator.com/tours/Toronto/Royal-Ontario-Museum-Ticket/d623-17145P1?mcid=61846
Meeting point: 100 Queens Park, Toronto, ON M5S 2C6, Canada
Duration: ~ 4 hours
Rates: Starts at $20.19
The Royal Ontario Museum Tour is definitely a must-do for history buffs and art and nature enthusiasts. The tour takes about four hours, but feel free to stay and go around the exhibits at your own pace.
With 13 million objects, 40 galleries and exhibits showcasing diverse historical and cultural items like dinosaurs, mummies, Chinese architecture, and Indigenous artefacts, the ROM tour will definitely hold your attention.
Pro tip:
Take note that pets are not allowed inside the museum, except for service animals.
St. Lawrence Market Food Tour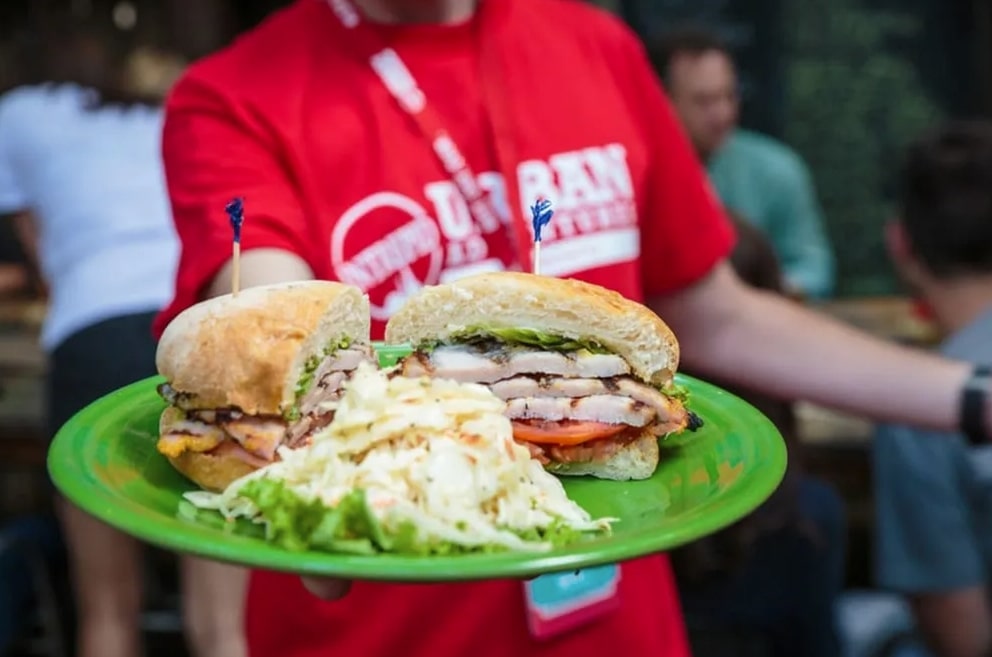 Website: https://culinaryadventureco.com/tour/st-lawrence-market-food-tour
Meeting point: SW corner of Front St. East + Market St.
Duration: ~ 3 hours
Rates:
$89 for adult
$84 for seniors and children aged 6-12
This food tour will let you experience one of the best food markets in the world, as coined by National Geographic in 2012 This spot is even considered the city's unofficial food capital, which is why foodies can't miss out.
There are over 200 vendors at the market, but this tour will take you to the best stalls for more than 15 tastings to enjoy. For each stop, you'll get the chance to learn about Canadian history and food culture through your guide and the local vendors themselves.
Pro tip:
Bring bottled water and some tissues with you as your food trip could get messy!
Casa Loma Historic Tour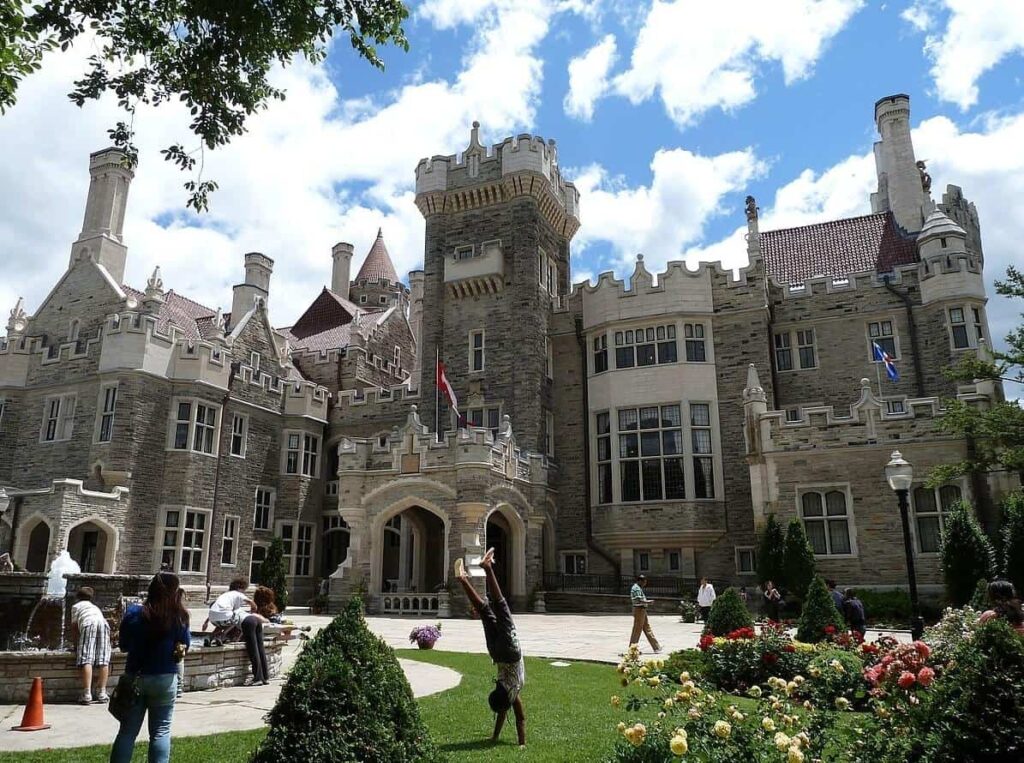 Website: https://casaloma.ca/tours-groups/
Meeting point: 1 Austin Terrace, Toronto, ON M5R 1X8, Canada
Duration: ~1.5 hours
Rates: Starts at $20
The Casa Loma Historic Tour takes you to explore Toronto's majestic and historic castle. Aside from its history, you'll also get to know the first owner and resident of Casa Loma, renowned financier Sir Henry Pellatt.
The tour will let you discover secret passages, towers to climb, the wine cellar, the bowling alley, and many of its 98 rooms and 30 bathrooms.
Pro tip:
Eat before your tour schedule. While there is a restaurant and a cafe inside the castle, it will definitely get crowded as more and more visitors arrive.
Black Creek Pioneer Village Tour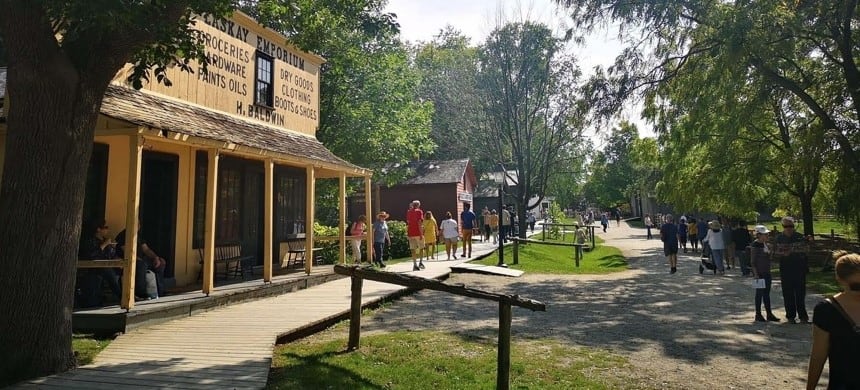 Website: https://blackcreek.ca/
Meeting point: 1000 Murray Ross Pkwy, Toronto, ON M3J 2P3, Canada
Duration: Self-paced from 11:00 am. to 4:00 pm
Rates: $12 – $16.40
This tour lets you step into the past for a day and explore the immersive historical site and living museum Black Creek Pioneer Village, which is designed to demonstrate life in the 19th century.
Wander through over 40 cool old buildings—homes, shops, and schools—all brought back to life. You'll get to chat with the "villagers" in their period outfits and learn about history and culture, as well as meet the friendly animals at their barn.
Pro tip:
For the full experience, participate in the exhibits' hands-on activities like churning butter or making candles.
Toronto Islands Heritage Walk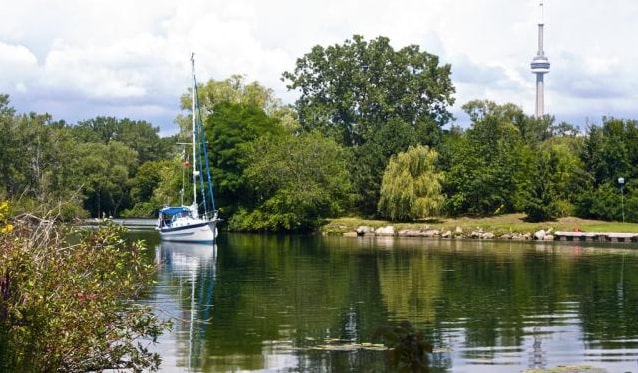 Website: https://www.torontoislandwalkingtours.com/
Meeting point: Ward's Island ferry dock
Duration: 1.5 hours
Rates: Available upon request
This self-guided walking tour takes visitors through the captivating and historic spots on the Toronto Islands. You'll also delve into the islands' intriguing past, from being a summer retreat for affluent Torontonians to becoming a tourist spot.
It begins at the Centre Island ferry dock and weaves its way through the heart of the islands, passing noteworthy sites like Ward's Island Lighthouse, Gibraltar Point Lighthouse, and the William Meany Maze.
Pro tip:
Wear closed and comfortable shoes! The tour will take you through a variety of terrain, from paved paths to dirt trails so it's best to be prepared and safe.