The 12 Best Places to Donate Books in Toronto
Books are great escapes from reality, but sometimes too much of them just mean spaces taken up and dust everywhere. The good news is that someone, somewhere can always make use (and actually read) the books that you have all piled up.
Toronto, being a progressive city, has various places where you can donate plenty of old and usable things—including books.
Read on to find our top picks for donating old books in Toronto!
Where to Donate Books in Toronto
There are plenty of bookstores, foundations, and other groups that accept old books as donations.
The following places are crowd favorites and also prove to be some of the most efficient. Take note that this list is in no particular order:
Most places will accept books of all sorts, including comic books and children's books. Some may even accept magazines, DVDs, and other educational materials.
The general rule is that the items must be in good shape, meaning that they must be readable, their covers are secure, and they come with no traces of damage. It is best to evaluate whether a book can still be used and read.
If all you are worried about is that your unused items, including your books, are piling up and you no longer feel like they are usable, junk removal services are best. Don't donate anything that you wouldn't want to receive. 
The Toronto Public Library Foundation
Cliffside Village Books
The Children's Book Bank
Textbooks for Change
Salvation Army
Value Village
Habitat for Humanity
BMV Books
Pegasus Community Project
Trinity College Book Sale
ABC Books
Second Life Books
The 12 Best Places to Donate Books in Toronto
The list below is diverse, as each store has a particular list or certain categories of books that they accept for donations. Some are bookstores that will provide you with store credit, while some are foundations that will help you make a difference.
Take note that these aren't the only options you have, as the nearest bookstore near you may assist you with books you'd want to give away. We opted to list these down as their processes are often smooth and they hold good reputations. 
1. Toronto Public Library Foundation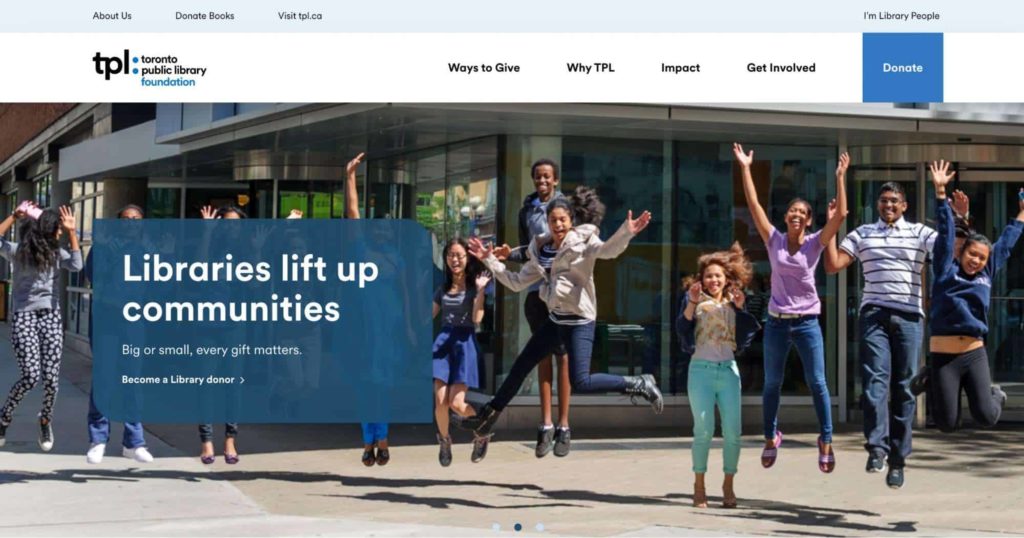 The Toronto Public Library Foundation is arguably the most popular place to donate books in the city. This is not because Toronto Public Library has branches all over the city, but because the foundation has bookstore friends who do. 
The Toronto Reference Library and North York Central Library have BookEnds stores in them, allowing people to donate books that can be resold. Whatever amount raised by BookEnds will be used to support and added to the funds of the Toronto Public Library.
Take note that not only the two mentioned branches accept book donations, not all branches of the Toronto Public Library. As of writing, the North York Central Library also put off accepting donations due to space constraints. 
The Toronto Reference Library remains actively open for book donations. They can be reached online and also accept walk-in inquiries. 
2. Cliffside Village Books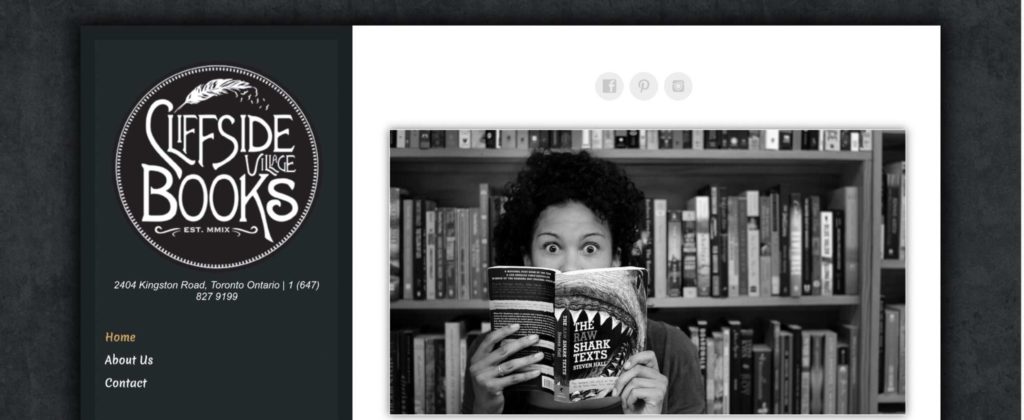 Being one of Toronto's friendly neighbourhood secondhand bookstores, Cliffside Village Books is also one of the most convenient places to donate old books. 
Cliffside Village Books is very transparent about their donating etiquette. They only accept fiction books, novels, and the like and only accept four small boxes at a time.
They strictly do not accept textbooks, computer books, magazines, file folders, photo albums, audio books, movies, records, and damaged books. Appointments are highly encouraged prior to donating as well.
Books with missing pages are not accepted here (or any other bookstore, really). You can make money out of books with missing pages or recycle them by going to paper shredding services, not bookstores. 
3. The Children's Book Bank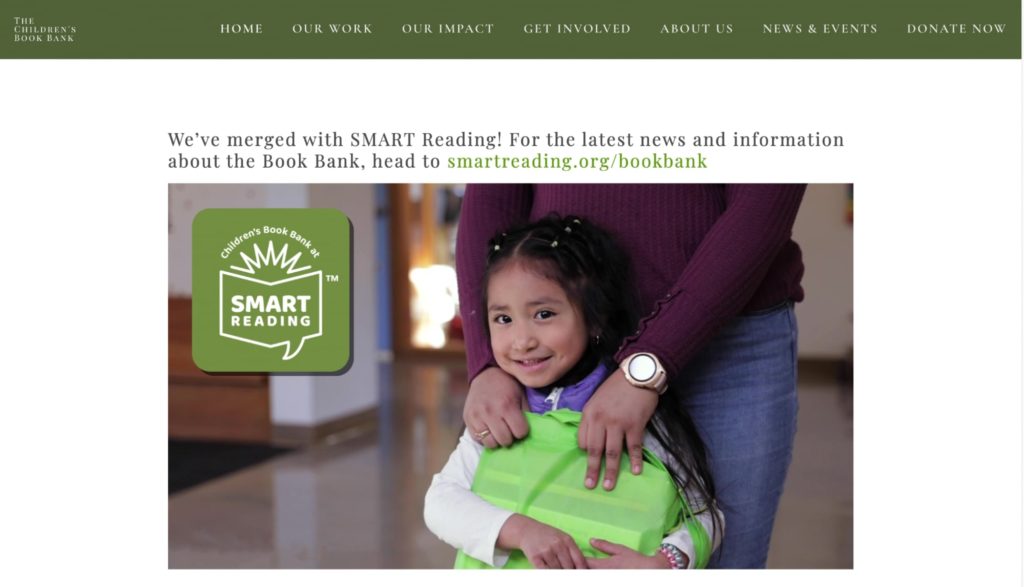 Launched in 2008, the mission of The Children's Book Bank is to provide educational and interesting reading materials for children. They only accept materials that promote a child's family orientedness, challenge his/her curiousity, and further his/her literacy. 
The Children's Book Bank only accepts new and gently used books for donations. It is best to talk to them prior to donating anything, as they also have certain themes and categories set in accordance with their mission and vision.
This place restores books to their best state, so they are very strict with regards to the physical quality of the items they accept. If you need help with cleaning your shelf and books for donation, some cleaning services in Toronto do this. 
4. Textbooks for Change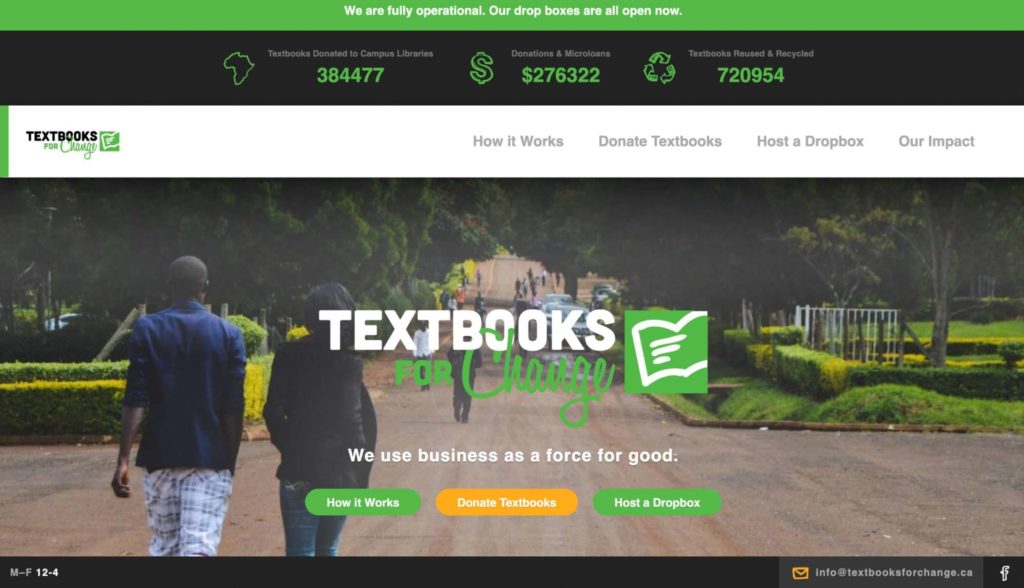 For educators, campus libraries, academics, and others, Textbooks For Change is the best place to donate used textbooks. 
Textbooks for Change has an elaborate system for all the textbook donations they receive. 50% go to their partner campus libraries in Africa, 20% are resold at affordable prices to assist students, and 30% or the damaged or unusable ones are recycled.
They have numerous drop-off locations in Canada, including partner universities and Toronto business schools such as the University of Toronto and Western University. 
5. Salvation Army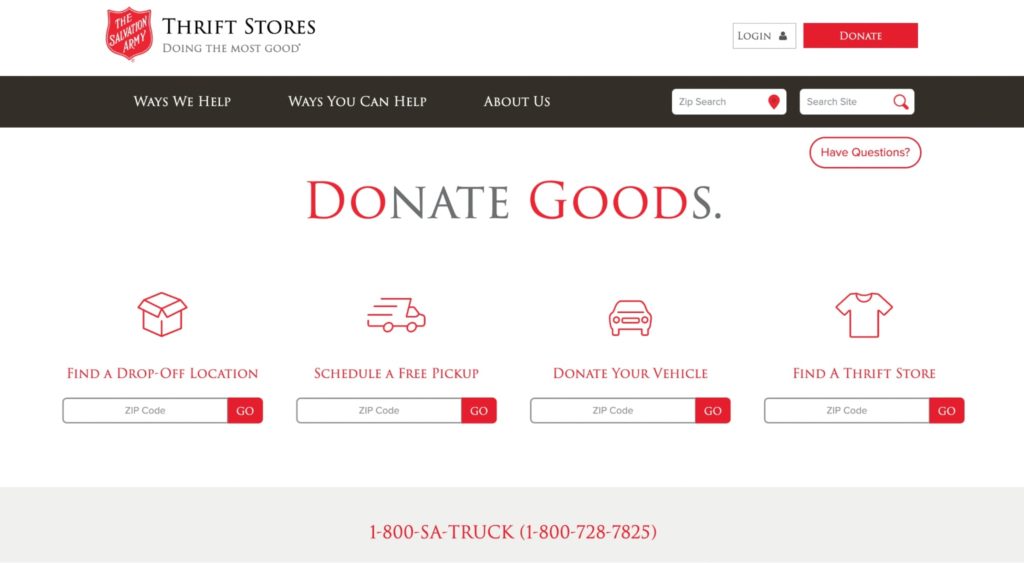 WEBSITE
https://satruck.org/
ADDRESS
Canada Headquarters

2 Overlea Blvd, East York, Ontario

CONTACT INFORMATION
Canada Headquarters

+1 416-425-2111
The Salvation Army Thrift Stores is the donation army of The Salvation Army, an international movement that is part of the Christian church. In Toronto, the Salvation Army's drop-off locations are some of the most popular for book donations. 
Hardback and paperback books are accepted by The Salvation Army. The books can then either go to the army's store to raise funds, or be sent to homeless shelters as reading materials.
Their website allows visitors to enter their ZIP Code, find a drop-off store, and donate. A free pick-up can also be scheduled depending on the weight and amount of donations.
A number of drop-off locations are available across the Greater Toronto Area. 
6. Value Village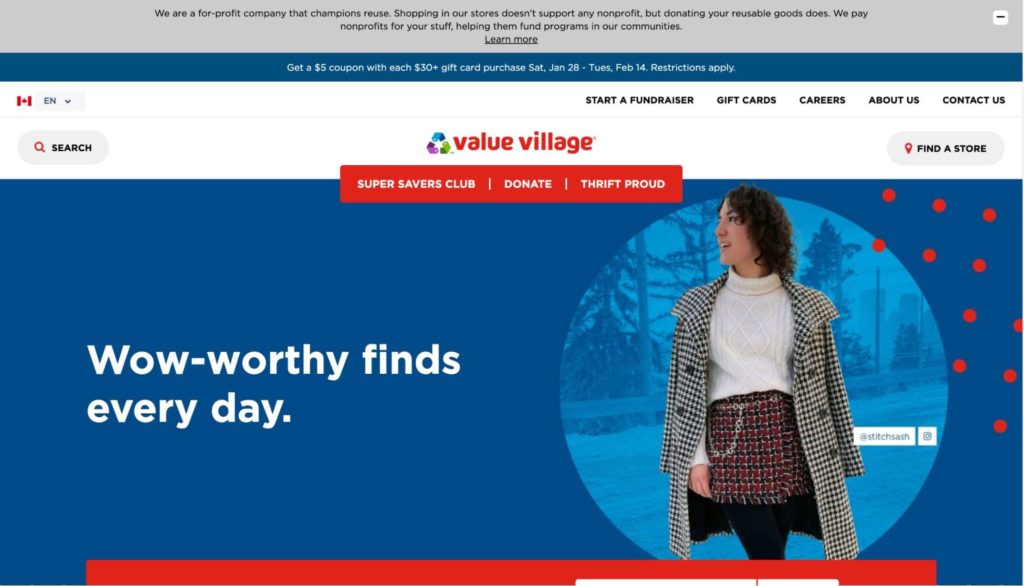 WEBSITE
https://satruck.org/
ADDRESS
Canada Headquarters

2 Overlea Blvd, East York, Ontario

CONTACT INFORMATION
Canada Headquarters

+1 416-425-2111
Value Village is a non-profit organisation that primarily sells secondhand books. They accept donations on behalf of a local non-profit, then pay their nonprofit partner for the donated items, helping them fund programs in a designated community. 
Popular books sold at Value Village are fiction and non-fiction books and novels, along with pocketbooks and hardbacks. This is a favourite book thrifting shop of many, so donating your old, presentable reads here is a great idea.
Just make sure to follow proper donating etiquette as the books are meant to be reused. 
7. Habitat for Humanity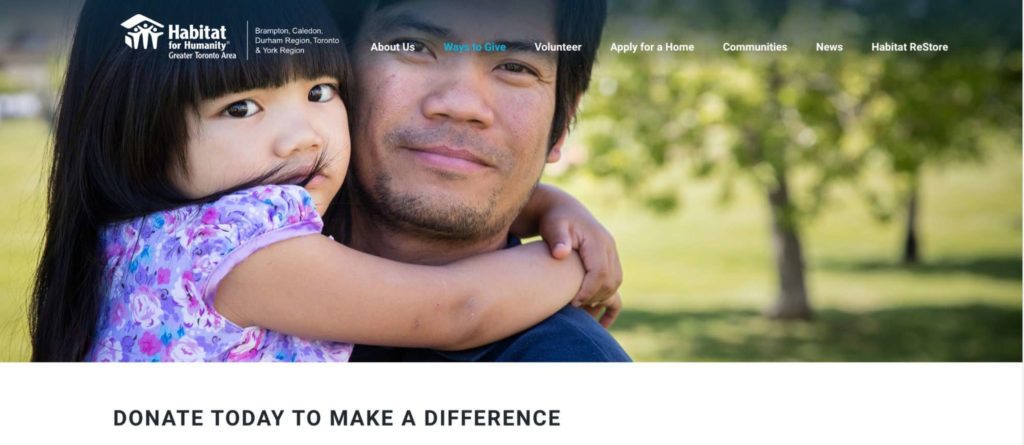 WEBSITE
https://habitatgta.ca/
ADDRESS
Habitat ReStore

155 Bermondsey Road, Toronto, Ontario

CONTACT INFORMATION
Habitat ReStore

+1 844-482-3668
Founded as early as 1976, Habitat for Humanity is a non-profit organisation that primarily focuses on helping people around the world improve their homes and communities. 
Their Greater Toronto Area Unit serves Brampton, Caledon, Durham Region, Toronto and York region. They are another popular place to donate books in Toronto, as their ReStore drop-off locations are all over GTA.
Habitat for Humanity usually accepts old books and volumes then offer donated books for up to 70% less than the retail value. All funds will then be dedicated to building homes for families in need.
8. BMV Books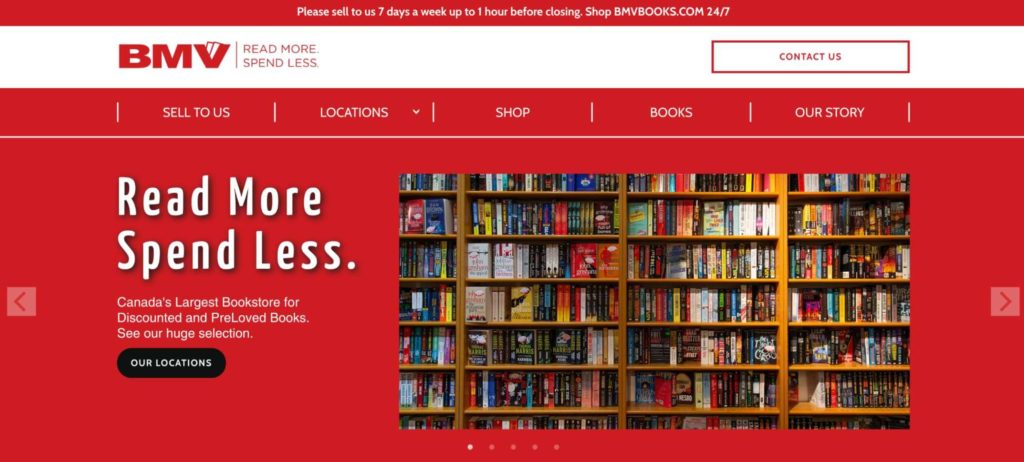 WEBSITE
https://www.bmvbooks.com/
ADDRESS
Uptown - 2289 Yonge Street, Toronto, Ontario

Annex - 471 Bloor Street West, Toronto, Ontario

Downtown - 10 Edward St, Toronto, Ontario

CONTACT INFORMATION
Uptown: +1 416-482-6002

Annex: +1 416-967-5757

Downtown: +1 416-977-3087
Selling books for discounted prices, BMV Books is Canada's largest store for preloved books. They also have new books that are priced less than retail prices. 
The good news is that while they accept donations, they also pay for any used materials that can still be sold. They accept comics, DVDs, CDs, vinyl records, and magazines on top of fiction, non-fiction, and other types of books.
They have three locations, all of which can be found in Toronto: one in Yonge Street, one in Bloor, and one in Downtown. 
9. Pegasus Community Project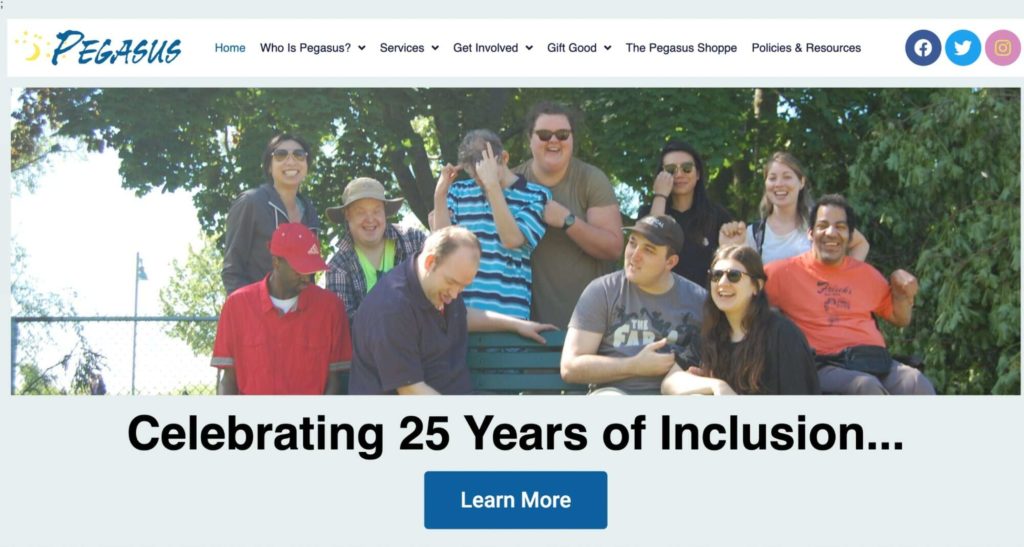 Another book donation place with a heart is the Pegasus Community Project. This is a charity dedicated to adults with developmental disabilities, providing services that can assist and support them. 
They have a thrift store that they use to fund their organisation. All the books donated to their Kingston office go here so they can be monetised.
They accept a wide range of books, as long as they are still usable and presentable. Take note that the books are solely intended to be sold again, so the topics must be of human interest yet conservative enough. 
10. Trinity College Book Sale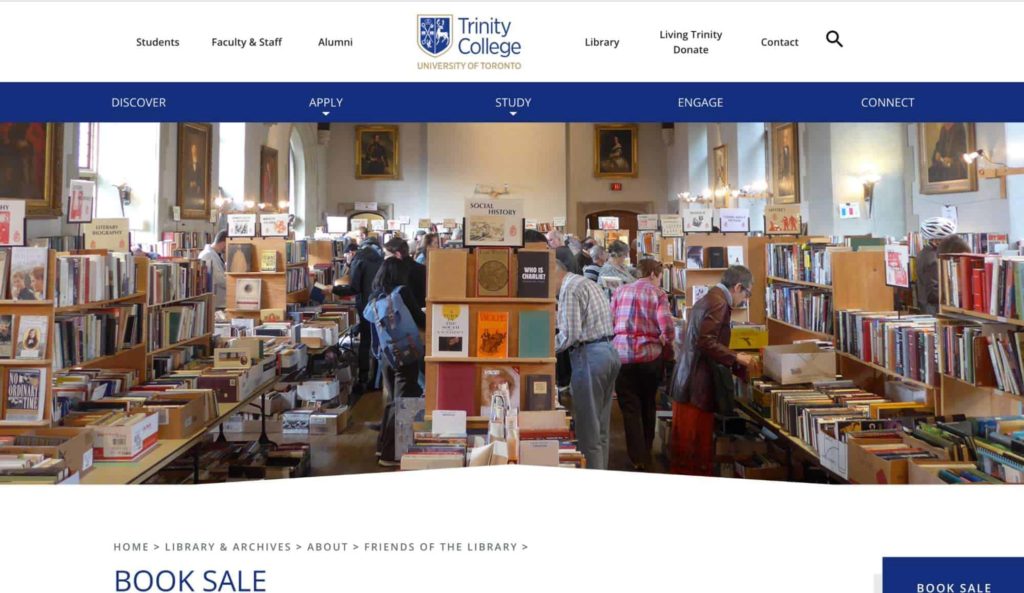 Trinity College is under the University of Toronto. The Trinity College Book Sale is a regular offering hosted by the college, where they sell books at the end of the year and give all proceeds to John W. Graham Library projects. 
From January to August, the college collects books from donations. Donations of all sorts are welcomed, from biographies, children's books and comics, classic literature and even musical stores.
Take note that this is a separate endeavour and is not at all connected to the University of Toronto's Textbooks for Change programme. 
11. ABC Books
ABC Books Toronto buys books of different sorts, from literature, philosophy, graphic novels, fiction and non-fiction, science fiction, art and photography, architecture, film, fashion, and more. 
They also accept comic books, men's magazines, and fashion magazines. They are also very inclusive, as they accept gay books and magazines.
They do welcome donations, but they will generally pay ⅓ of their selling price. Large collections can also be picked up, should the donor or seller wish.
Take note that they reward those who provide quality and physically appealing books and that they do not accept damaged or unusable books. They encourage customers to recycle books instead of throwing them away. 
12. Second Life Books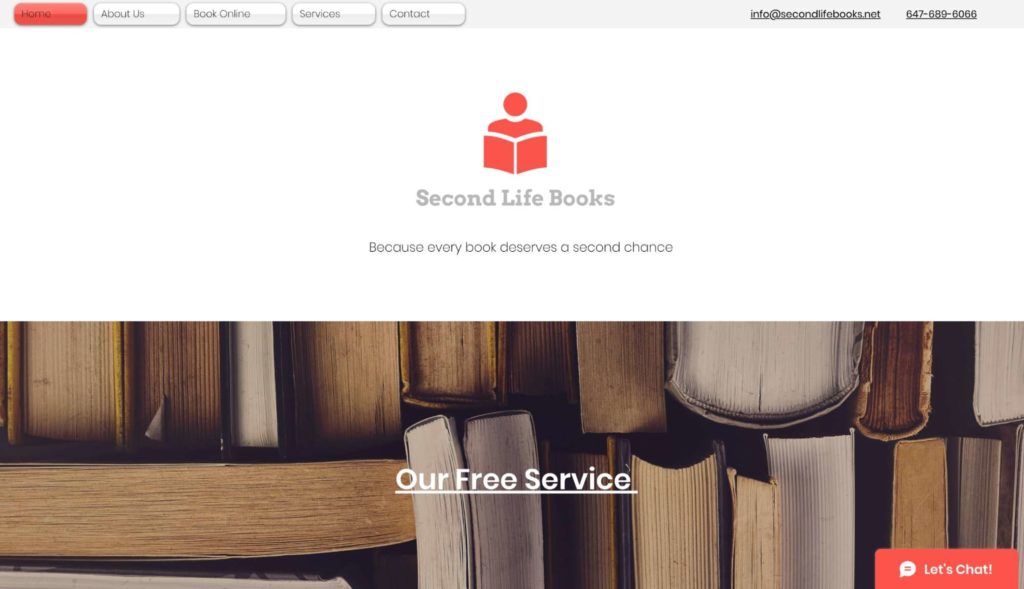 Second Life Books, from their name, gives used books a second life by donating them to those who can use and will appreciate them. Their services include receiving, sending, and giving books. 
They do pick-ups, but only if the books are safely placed in boxes and if they have a smooth conversation with the donor. They take calls almost 24/7 as they are open to serving people day and night.
Online booking for a book donation is also available. They also accept a wide range of books, as they will be sorting what they receive into what can be given away and what can be used for recycling. 
FAQs on Donating Books in Toronto