The Most Visited Places in Toronto
Toronto is known for its beautiful architecture and iconic attractions that captivate the hearts of tourists and locals everyday.
While the city never runs short of things to see, several landmarks are frequented more than others. Here are some of the most visited attractions in Toronto!
The CN Tower
Address: 290 Bremner Blvd, Toronto, ON M5V 3L9, Canada
Operating hours: Monday - Sunday: 9:30AM - 9:00PM
One of the seven wonders of the modern world, the CN tower stands thousands of feet tall and is one of Toronto's most iconic structures to date.
Popular for its unparalleled 360 view of the city and Lake Ontario, the tower is a must visit. Scenic views aren't all the tower has, as dining and activities like the EdgeWalk pull in thousands of tourists daily.
Pro tip:

If you plan on dining in the tower, reserve a table by the window for dinner at the 360 Restaurant to witness the sunset while enjoying your meal.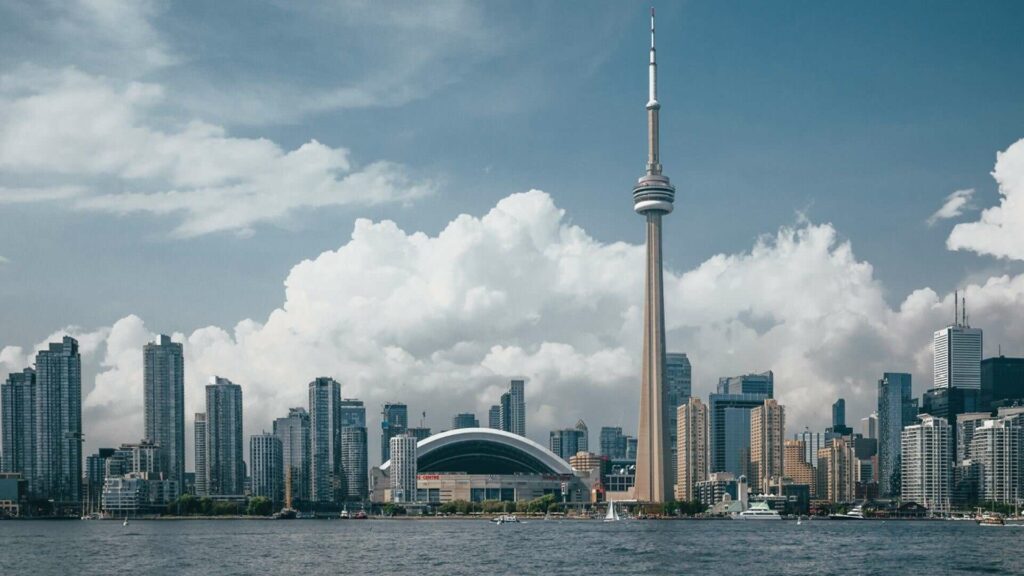 The Royal Ontario Museum (ROM)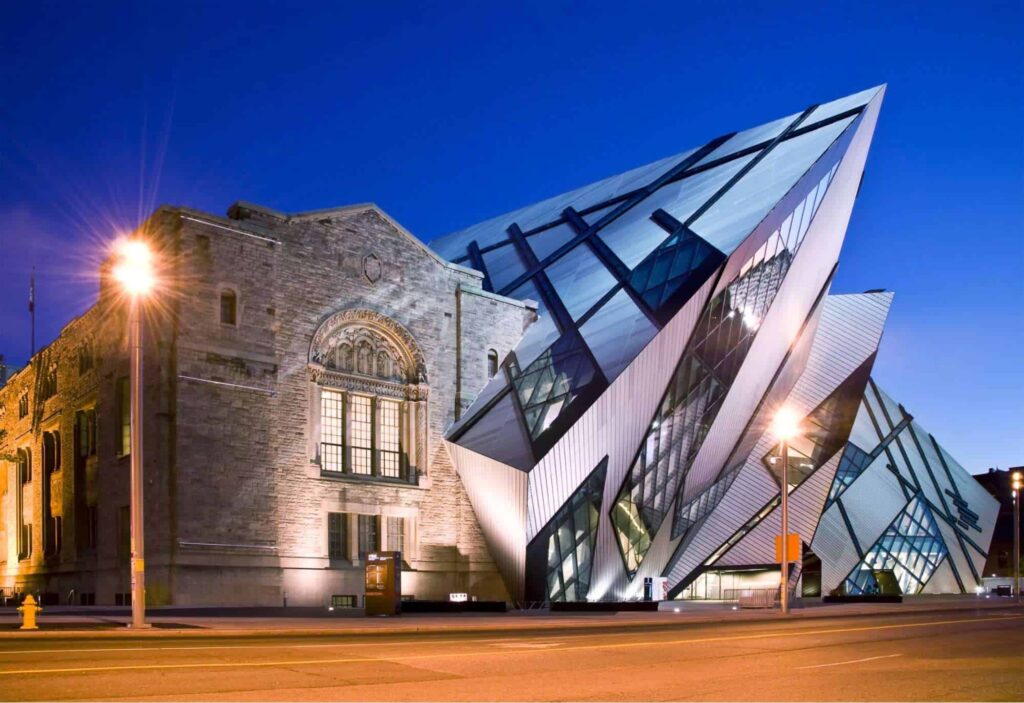 Address: 100 Queens Park, Toronto, ON M5S 2C6, Canada
Operating hours: 
Monday: Closed
Tuesday – Sunday: 10:00AM – 5:30PM
The Royal Ontario Museum is one of the nation's largest museums and is included in the top 10 cultural institutions of North America.
The museum houses 13 million artifacts and features 40 different galleries with varied themes. There is something for everyone here, with galleries that feature fossils, meteorites, and ancient weapons among others. 
Pro tip:

Visit the Bat Cave, an immersive gallery decorated with figures of bats. It uses lights and scents to make you feel like you are in an actual bat cave. 
Ripley's Aquarium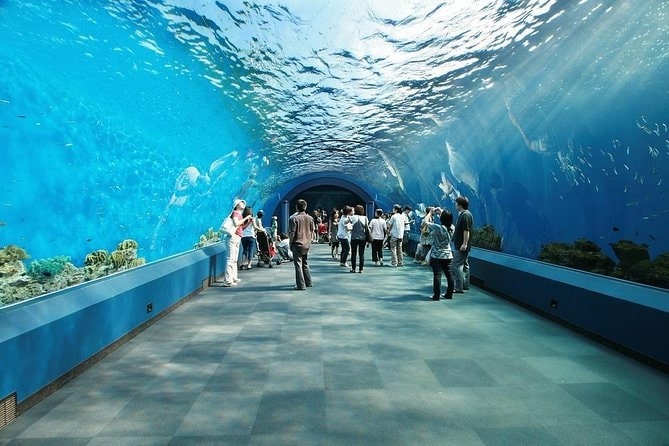 Address: 288 Bremner Blvd, Toronto, ON M5V 3L9, Canada
Operating Hours: Monday – Sunday: 9:00AM – 11:00PM
Ripley's Aquarium is a popular destination known for its intriguing marine life like manta rays, jellyfish, and giant sharks that will leave you in awe!
The aquarium boasts tonnes of activities, making it great for dates and family bonding. 
Pro tip:

Make sure to visit Rainbow Reef – it's the most colourful tank in the aquarium with sponges, creatures, and fishes of all types of colours swimming around.
Toronto Islands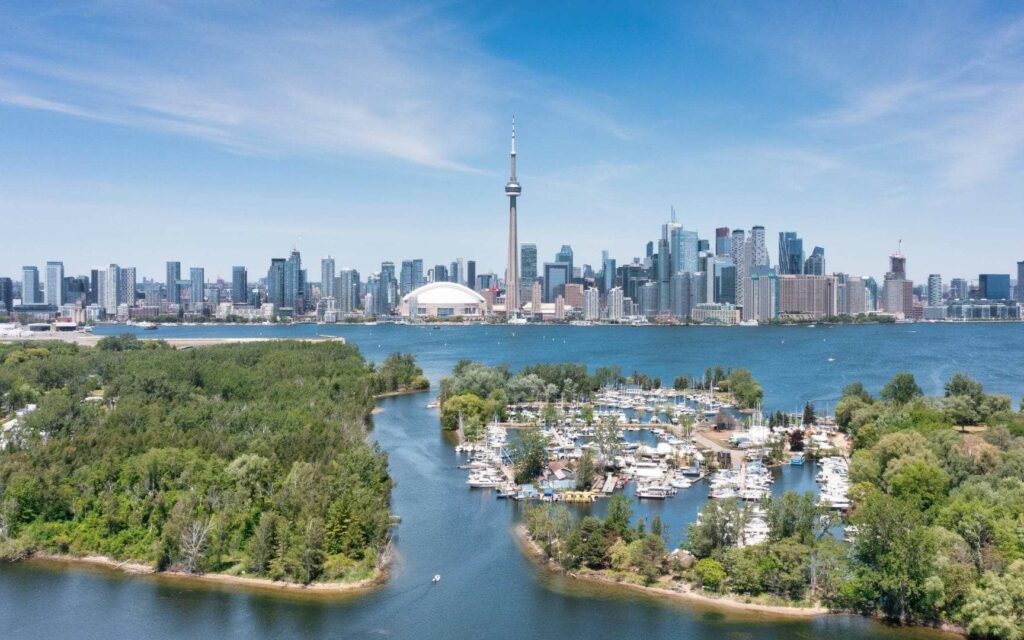 Address: St Lawrence-East Bayfront-The Islands, ON, Canada
Operating Hours: Monday – Sunday: 10:30AM – 5:00PM
Across Lake Ontario sits Toronto Islands, composed of three main islands: Wards, Hanlan's Point, and Centre Island. They're known among tourists and locals as some of the prettiest green spaces in the city.
The scenic views of nature, calm beaches, historic sites, and picnic areas alone make a visit to the Toronto Islands a worthwhile activity for anyone visiting the city.
Pro tip:

If you're looking for a cheap thrill, stop by the Gibraltar Lighthouse, one of the oldest lighthouses in the city.
St. Lawrence Market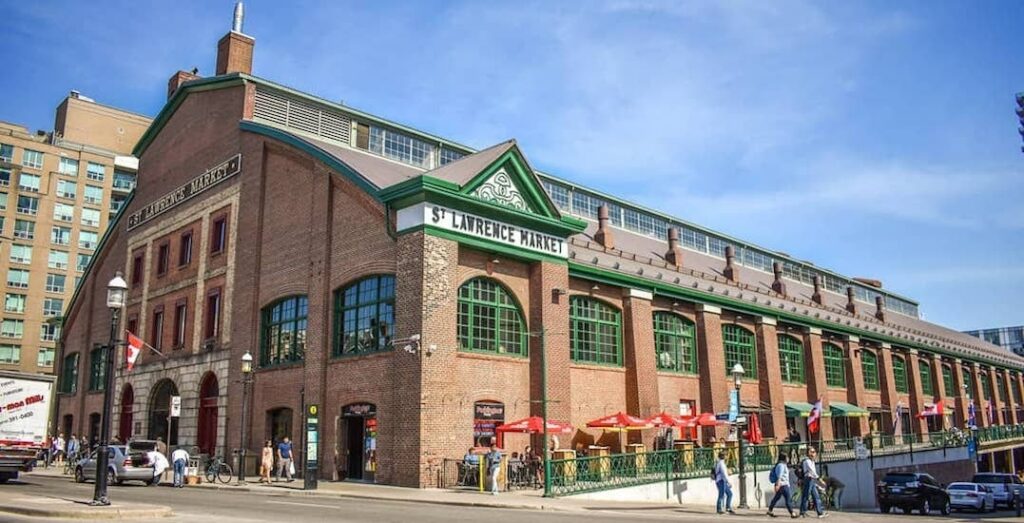 Address: Toronto, ON M5E 1C3, Canada
Operating hours: 
Monday: Closed
Tuesday – Saturday: 9:00AM – 7:00PM
Sunday: 10:00AM – 5:00PM
St. Lawrence Market is one of Toronto's top destinations for foodies. Previously called "the world's best food market", the title holds true with diverse food options and gourmet fare.
Also a shopaholic's heaven, you'll find vendors selling a wide variety of food, clothes, and trinkets around every corner. Close by is the Market Gallery, which is a rich art scene reflecting Toronto and its people.  
Pro tip:

Visit Churrasco St. Lawrence for the best Portuguese egg tarts ever. This small vendor is located near the entrance of the market.
The Art Gallery of Ontario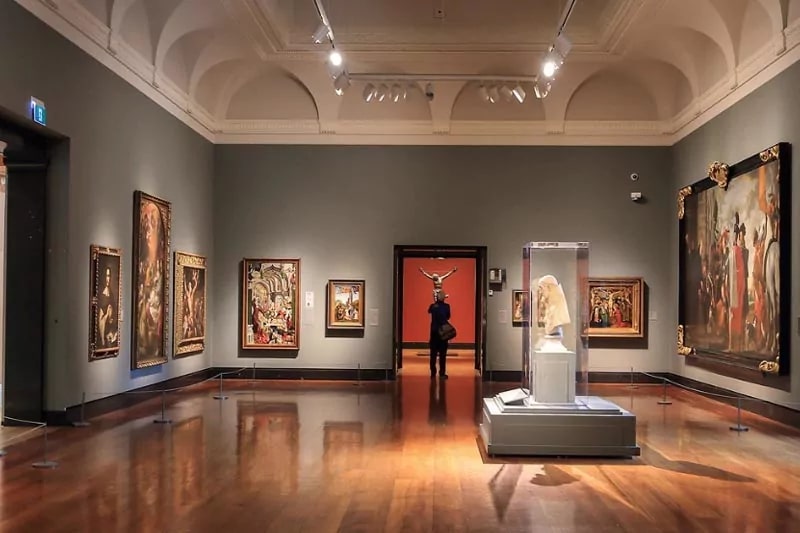 Address: 317 Dundas St W, Toronto, ON M5T 1G4, Canada
Operating hours: 
Monday: 10:30AM – 4:00PM
Tuesday, Thursday: 10:30AM – 5:00PM
Wednesday, Friday: 10:30AM – 9:00PM
Saturday – Sunday: 10:30AM – 5:30PM
One of the biggest museums in North America, the Art Gallery of Ontario is home to an extensive collection of jaw-dropping art. Established in 1990, the gallery has grown to rank among Toronto's top tourist destinations.
The gallery features various works, from modern art to priceless paintings by European and Canadian masters. With a huge collection, visitors always find pieces that pique their interest.
Pro tip:

Make sure to check out the Thomson Collection, which focuses on mediaeval art. The Chinese snuff bottles are a standout! 
The Distillery District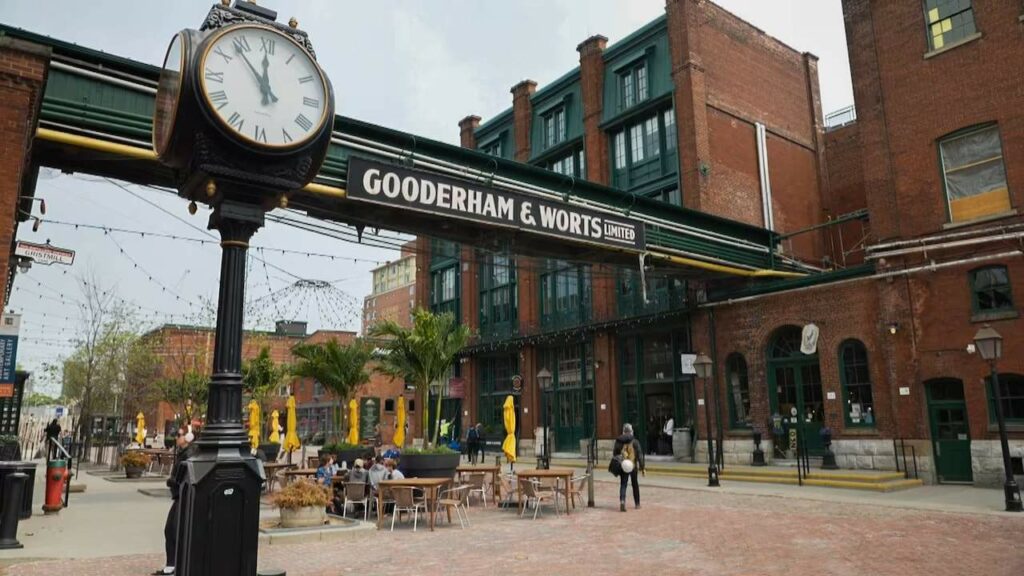 Address: 55 Mill Street, Toronto ON, M5A 3C4
Operating hours: 
Monday – Saturday: 10:00am – 8:00pm
Sunday: 10:00am – 6:00pm
Once the largest distillery in the world, the Distillery District is now filled with cool stores, galleries, and eateries. This bustling cultural hub is always densely packed with eager shoppers, food lovers, and tourists.
The district is one of the busiest areas in the city, with crowds filling the streets regularly. It's home to buildings and streets that sport 19th-century architecture and modern shops – it's a perfect destination for shopaholics and history lovers.
Pro tip:

Try Jakeman's Maple Milk Tea or Tiramisu Milk Tea from Palgong Tea for refreshing sweetness as you walk around the district. 
Casa Loma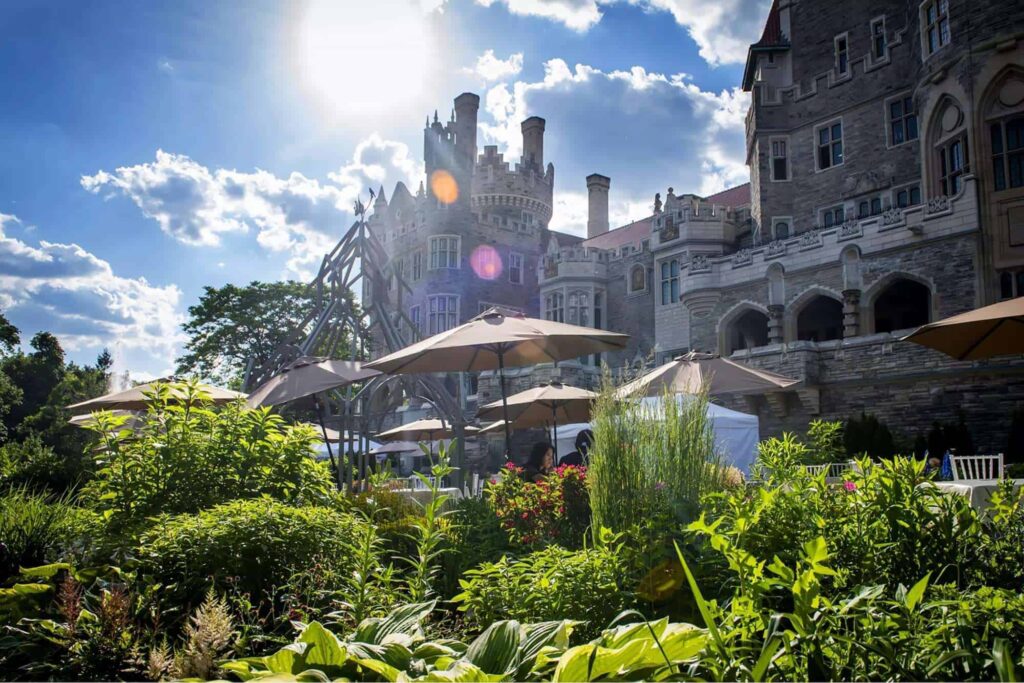 Address: 1 Austin Terrace, Toronto, ON M5R 1X8, Canada
Operating Hours: Monday – Sunday: 9:30AM – 5:00PM
If you've ever dreamed of exploring a huge castle, consider visiting Casa Loma and taking in its gothic architecture. This Toronto classic isn't just a castle; it's a museum and popular venue for movie sets as well.
Tourists looking to sightsee will find Casa Loma's huge castle grounds a fun place to explore. This old house is filled with elegant rooms, exhibits, a library with thousands of books, and beautiful vistas of the skyline.
Pro tip:

After a long day of exploring Casa Loma's grounds, take a sip of Liberty Caffé's specialty coffee and hot chocolate. 
Toronto Zoo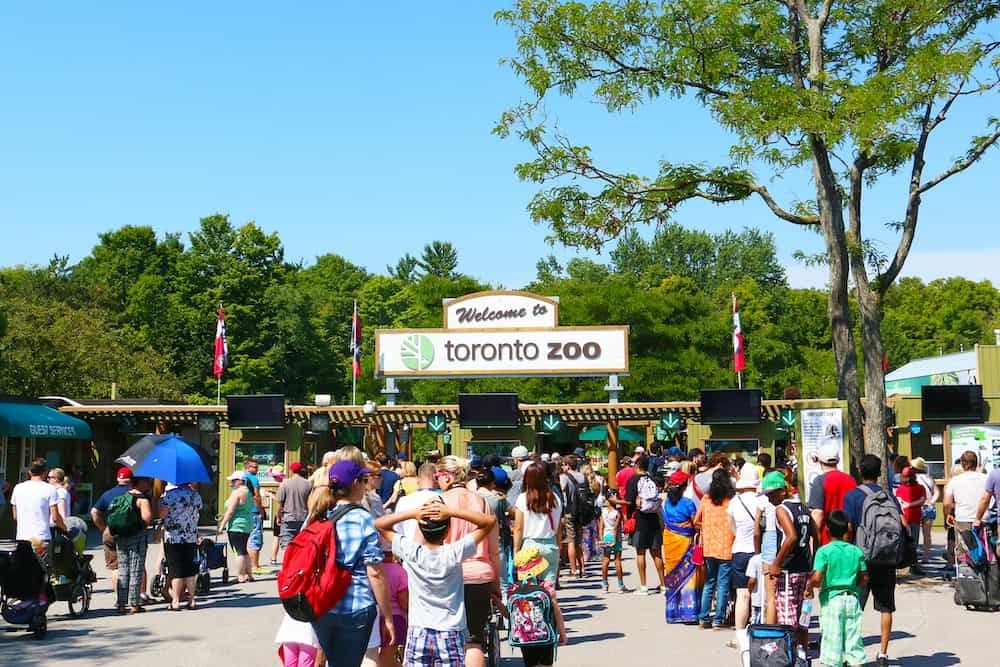 Address: 2000 Meadowvale Rd, Toronto, ON M1B 5K7, Canada
Operating hours: Monday – Sunday: 9:30AM – 7:00PM 
Toronto Zoo is the largest zoo in Canada and is home to 5,000 diverse animals from around the world. With 7 "regions" representing different environments around the world, there's no shortage of fun activities activities in this destination.
Although most of the zoo is outdoors, there are several indoor pavilions housing the zoo's most interesting animals, like the Indo-Malaya Pavilion that is worth exploring.
Pro tip:

If you have kids with you, head over to Zellers Discovery Zone. It's a cool place where they can interact with friendly animals and run around the zoo's playground.
High Park

Address: 1873 Bloor St W, Toronto, ON M6R 2Z3, Canada
High Park is one of the city's largest green spaces, so expect amazing sights and meadows. The park is a popular recreational space with diverse flora and fauna, making it a top visit for tourists and locals.
One of the notable parts of the park is the "sunken garden", which is surrounded by beautiful flowers. There's also the amphitheatre where live performances are often staged. 
Pro tip:

Go to Cherry Hill at High Park during late April to early May. This is the only time to see the cherry blossoms bloom, making you feel like you are in Japan.