Don't know what to do downtown? Here are the best things to do in Downtown Toronto!
Toronto is a busy city that is known for its cultural diversity and upbeat environment. The city has lots to offer, especially downtown which is a bustling cultural hub filled with action all throughout the day.
If you ever plan on going downtown without a plan, then we suggest you read this article for a list of the best activities to do in downtown Toronto!
1. Take a stroll and snap some shots down at Graffiti Alley
Address: Graffiti Alley, Toronto, ON, Canada
If you're into street art or looking for some inspiration to awaken your inner Piccaso, then a visit to Graffiti Alley is for you. The picturesque alley blooms with colorful murals and iconic characters that represent the culture and identity of the city.
One thing that is notable about this place is the graffiti and murals are constantly changing with street artists adding their own work almost daily! The art alone and overall vibe has made this alley a popular spot for photographers.  
Pro tip:

Graffiti alley is the best place to see some of the iconic street art of popular artists like Duro the Third and uber5000. There are also festivals thrown in the alley from time to time, so count yourself lucky when you come across one.
2. Tour the city on boat through the 1-hour Toronto harbour tour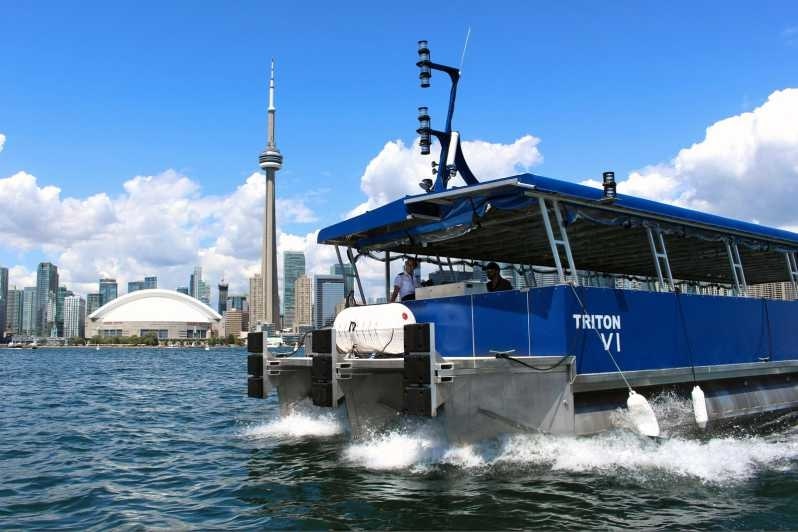 Address: 145 Queens Quay W, Toronto, ON M5J 2H4, Canada
If you're looking to explore the Toronto islands and get a view of the city then try this 1 hour tour with Toronto Harbour Tours. Throughout the tour, the captain provides a narration of local and historical facts about Toronto and its landmarks.
This tour will take you on a journey where you can see the CN tower, First Canadian Place, the Toronto islands, and other cool places. It's a great way to get a view of the city and its landmarks from a unique perspective.
Pro tip:

If you want to see a beautiful sunset, consider scheduling a tour during the late afternoon. Since the tour is an hour long, the tour will conclude with a glimpse of a nighttime skyline that is brightly lit.
3. Visit Edwards Gardens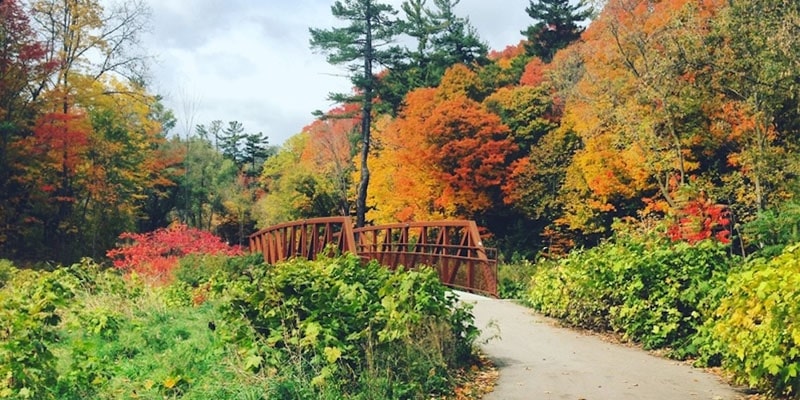 Address: 755 Lawrence Ave E, North York, ON M3C 1P2, Canada
The Edward Gardens, one of Canada's most captivating botanical gardens, is home to an amazing variety of plants and flowers that will amaze you. With its beautiful walking trails, the gardens present a peaceful ambiance.
The park's open year-round, giving you lots of chances to see the vibrant tulip displays. We recommend coming here if you're searching for a peaceful and refreshing space. 
Pro tip:

Edwards Gardens is one of the few parks located near a ravine in Toronto, which makes it great for wildlife photography because of its scenery. This is also a reason why the place is a popular venue for wedding photo shoots.
4. Visit the Art Gallery of Ontario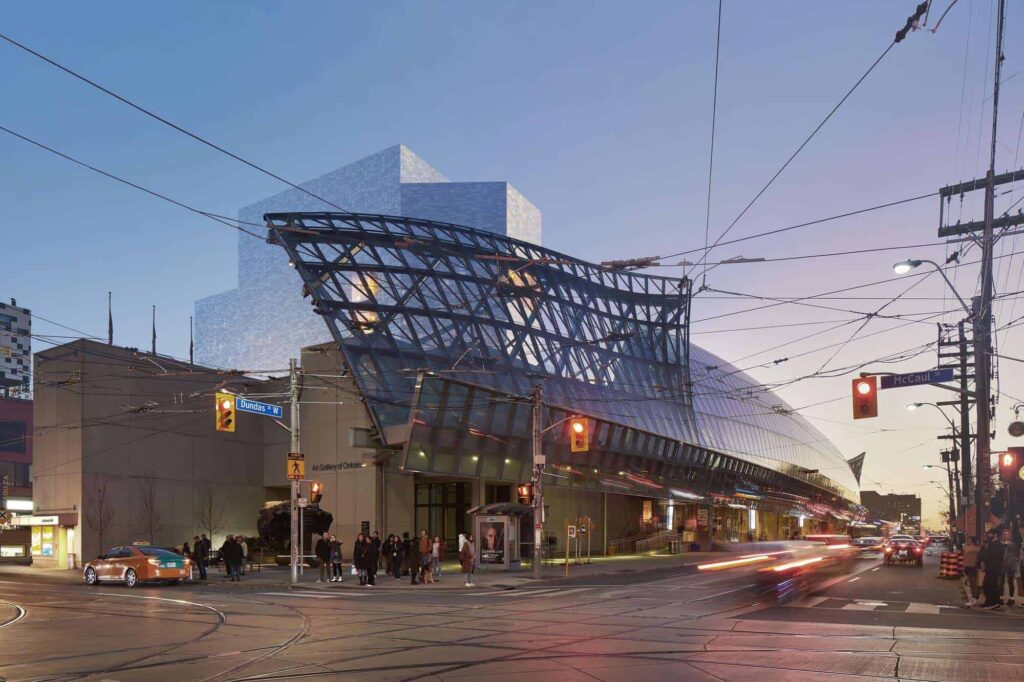 Address: 317 Dundas St W, Toronto, ON M5T 1G4, Canada
The Art Gallery of Ontario is one of the largest galleries in North America, home to a collection of over 90,000 pieces of art. The gallery was founded in 1990 and has since become one of the best attractions in Toronto.
The gallery has something for everyone, art pieces range from the latest contemporary pieces to great masterpieces from the European masters. Aside from this there is also a cool gift shop with lots of art themed souvenirs. 
Pro tip:

The gallery is home to one of the most iconic pieces in art history: Peter Paul Rubens's The Massacre of The Innocents. That being said, we advise you to check out the painting and possibly snag some pictures of such a rare piece. 
5. Explore Kensington Market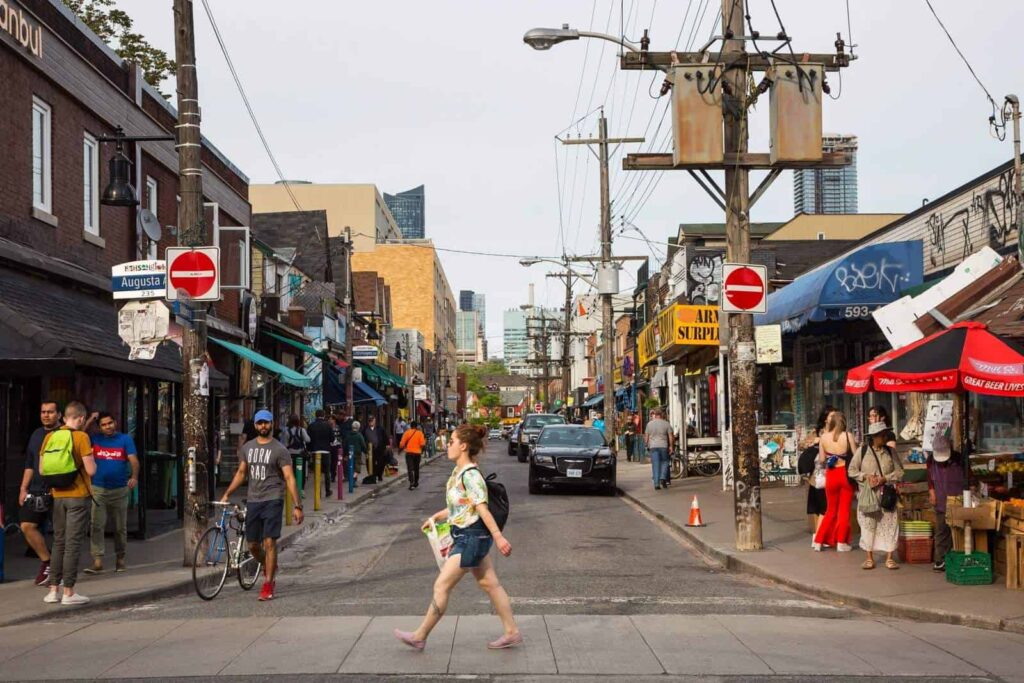 Address: Kensington Market, Toronto, ON, Canada
Kensington market is one of Toronto's most diverse and upbeat neighbourhoods, its countless shops make it a shopper's paradise. The market is the best place to go for vintage boutiques, art exhibits, galleries, indie retailers, and trendy cafes.
The neighbourhood has also gained a reputation for its beautiful architecture, being home to streets lined with colorful Victorian-style houses.
Pro tip:

We suggest trying out some delicious scotch-egg sandwiches from the restaurant called Egg Bae and getting some nutty coffee at FIKA cafe.  
6. Get a birds eye view of Toronto on a 14-minute helicopter tour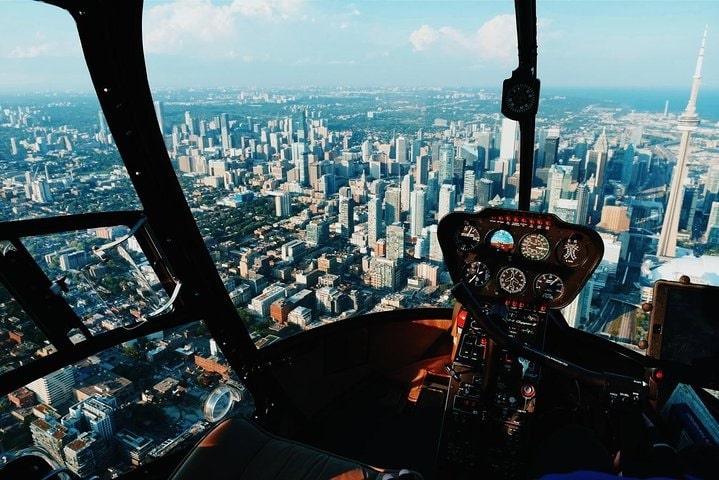 Address: Billy Bishop Toronto City Airport Hangar 1, 2 Eireann Quay, Toronto, ON M5V 1A1, Canada
If you want to spice up your touring experience then join the 14-minute helicopter tour over Toronto. This tour will take you on a 35 km sightseeing trip around the city where you can get sights of the CN Tower, High Park, and even the iconic waterfront.
This tour from Toronto Heli Tours offers insightful narrations about the city and its history, you can even have your picture as a souvenir once the tour ends. 
Pro tip:

This is the best place to get a mesmerizing view of High Park! During the 14 minute tour, the helicopter will hover above significant areas of the park, which is great for some pictures. 
7. Marvel at the breathtaking sights from the CN Tower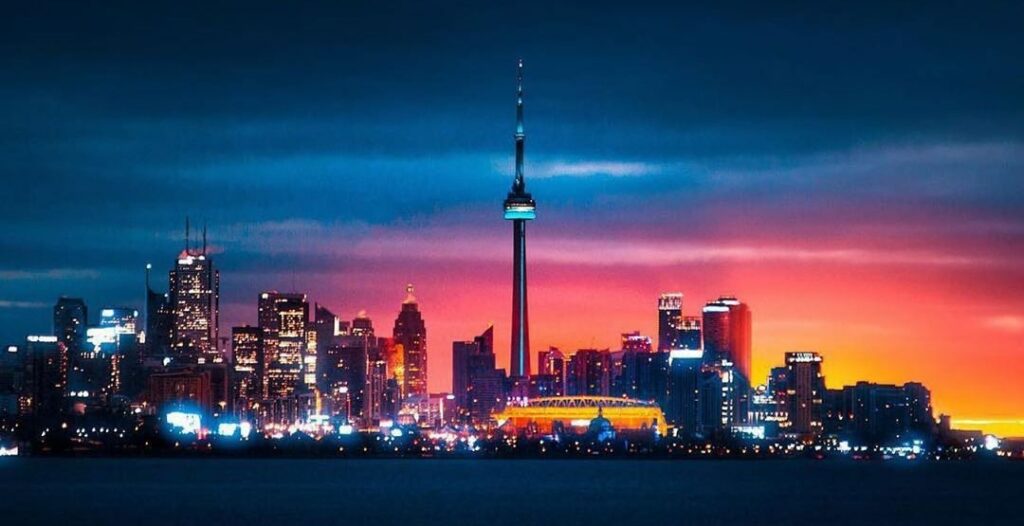 Address: 290 Bremner Blvd, Toronto, ON M5V 3L9, Canada
One of Toronto's most recognizable buildings, the CN tower dominates the city's skyline. This location has amazing views of the city and fun activities, making it one of the seven modern wonders and a must visit.
The tower provides a 360 view of the city with its all around glass construction, allowing for some breathtaking views. It also has incredible dining experiences like the 360 restaurant.
Pro tip:

If you can, try visiting during sunset or at night. Although orange and purple skies brighten up the sky at sunset, the tower shines finest at night when Toronto sparkles with city lights.