Looking for some fun this Easter? Here are activities you don't want to miss!
It's that time of the year again to get your bunny suits and colorful eggs out because Easter is right around the corner! Canada has a high Christian population so Easter is one of the most celebrated holidays here.
There's tons of events, parades, and activities that take place every year to celebrate! If you have no idea what to do, then read our list of the best things to do on Easter in Toronto.
1. Hangout with Family at the Annual Easterfest
Address: Downey's Farm Market, 13682 Heart Lake Rd, Caledon
Price: $19.99
The annual Easterfest at Downey's farm market is perfect if you're looking for a variety of family-friendly activities. It's gained a reputation for being a staple recreational event to meet new people and have fun.
Easterfest is for anyone seeking fun activities like Easter Egg Hunts and hanging out with farm animals. There's even a magic show and a puppet show to keep you entertained after interacting after a busy day of activities.
Pro tip:

If you get hungry from all the activities, we suggest you purchase some of Downey's famous pumpkin donuts, which are to die for! You can also get Easter treats and sweets from Downey's bakery.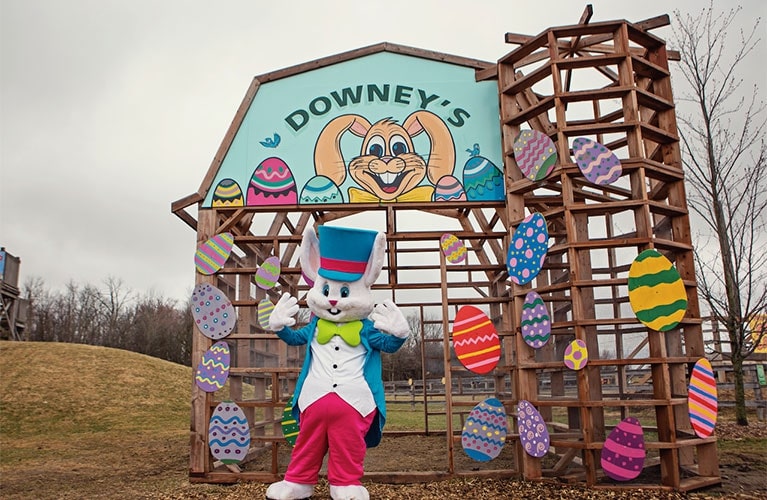 2. Join The Grand Hunt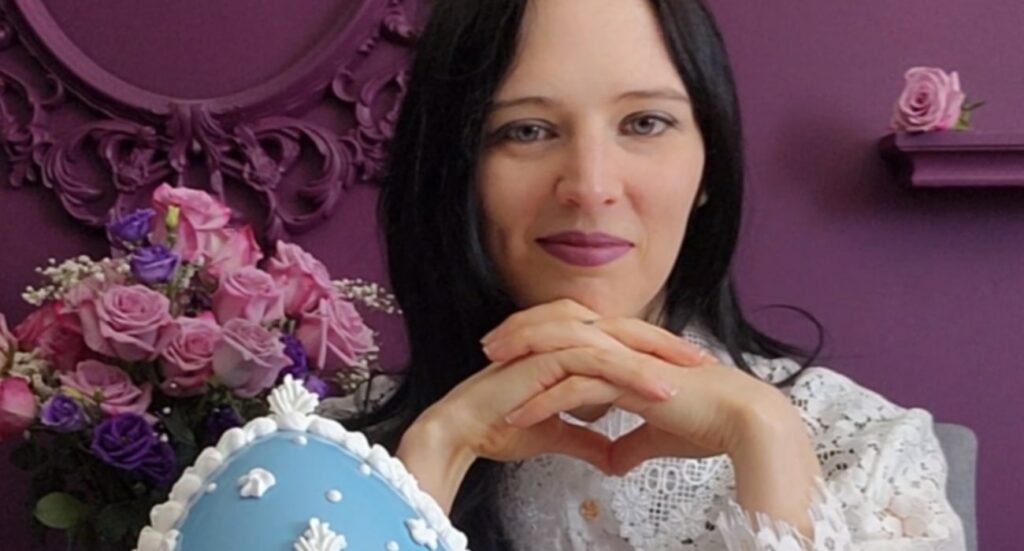 Address: The Grand Order of Divine Sweets, 1162 Queen St W, Toronto
The Grand Hunt is an engaging treasure hunt that will make you feel like Indiana Jones. In this event, you hunt for 10 chests hidden around the city, each corresponding to a different prize making this event more exciting.
Participants also have a chance to win a Fabergé-inspired Chocolate Egg filled with sweets from The Grand Order of Divine Sweets bake shop and $1000 in cash – which really sets the treasure hunter vibe.  
Pro tip:

If you miss your shot at finding a treasure chest or just want to test your luck, you can draw from The Grand Order of Divine Sweet's easter basket for a chance to win gift cards, movie tickets, and baked sweets. 
3. Shop at the Toronto Zoo Spring Marketplace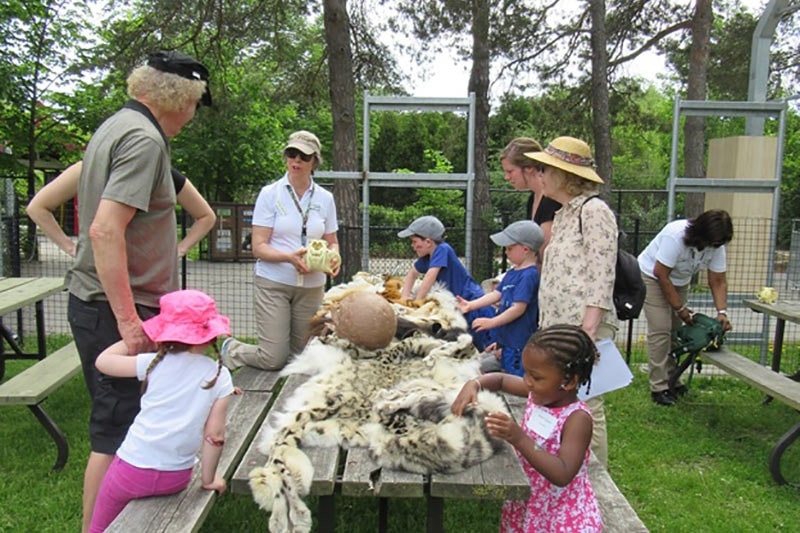 Address: Toronto Zoo, 2000 Meadowvale Rd, Scarborough
Every spring the annual Toronto Zoo Spring Marketplace takes place just in time for Easter. The marketplace is usually packed with over 50 different types of stalls and vendors that sell local products.
The Spring market was intended to reduce our carbon footprint while also helping small local businesses prosper. Vendors also serve seasonal food and beverages that compliment the spring season!
Pro tip:

If you're in the market for some candles then try getting them from COY Naturals. They use soy wax to make their candles which smell amazing and are packed in reusable cups, talk about bang for your buck.
4. Join the Easter Food Tour at Kensington Market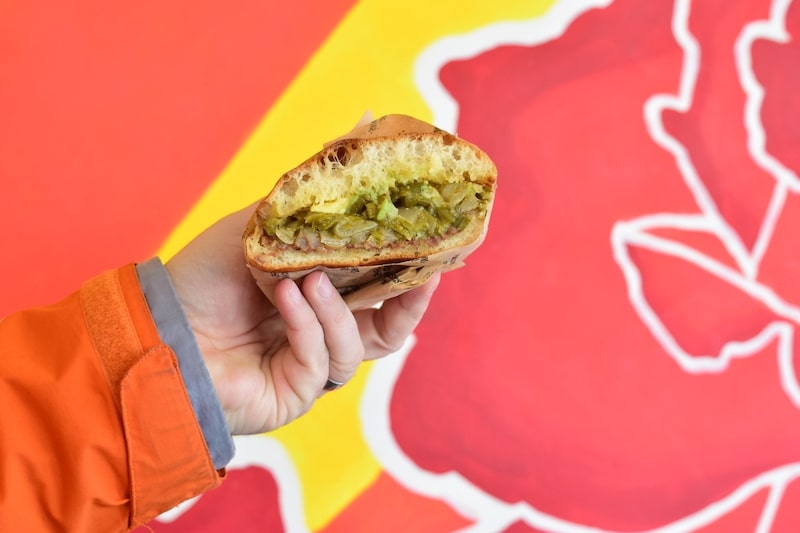 Address: Kensington Market, 30 St Andrew St, Toronto
Price: per person: $69
If you're looking for some unique dining experiences then try joining the Easter food tour at Kengsington market. It focuses on multi-cultural food as well as the history of iconic food shops in the market.
The tour is fun for both foodies and history buffs, as it discusses the history and transformation of food, shops, and the neighbourhood as a whole. It's a great way to experience food and culture that gives this place its identity.
Pro tip:

We suggest coming to the tour on an empty stomach. With so many large food and varied food samples you'll be sure to finish this tour with a stomach that is more than satisfied.  
5. Have fun at Beaches Easter Parade Weekend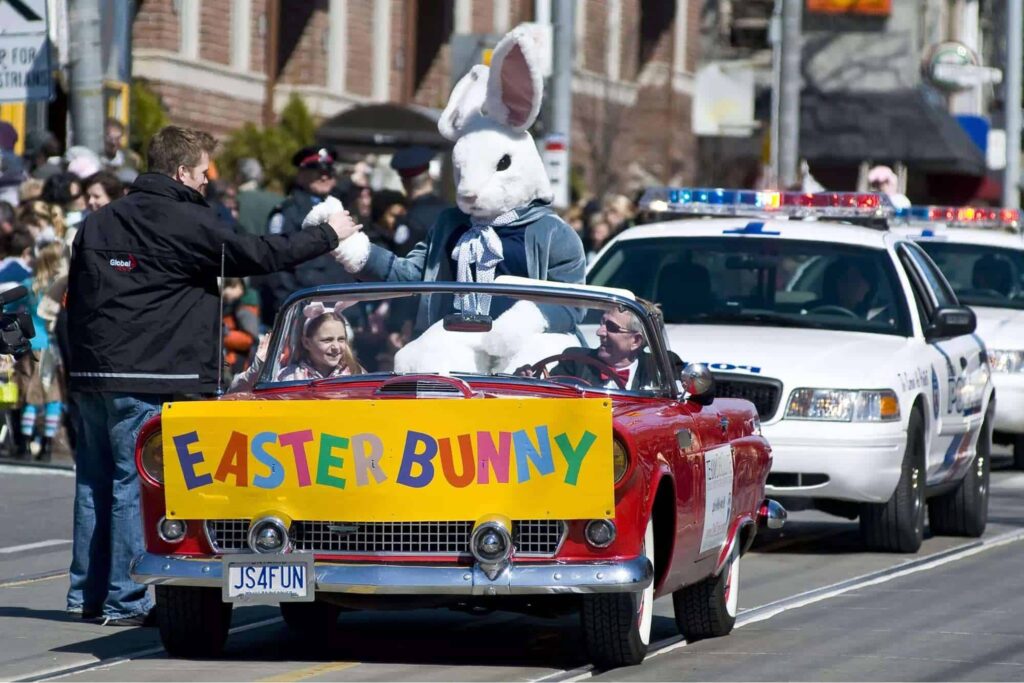 Address: Beaches Neighbourhood, The Beach, Toronto
With over 50,000 spectators annually, Beaches Easter Parade is one of the most anticipated Easter events in Toronto. With around 60 floats, marchers, and musical entertainment, expect smiles and cheers all around.
Along with the floats is also the Easter Bunny who will be celebrating and waving at the crowd along the parade route. 
Pro tip:

There is a digital scavenger hunt you can play which costs $20. The game will have you deciphering clues around the beach neighbourhood to find the Easter Bunny for a special prize.
6. Enjoy the theatrical show by Opera Atelier: The Resurrection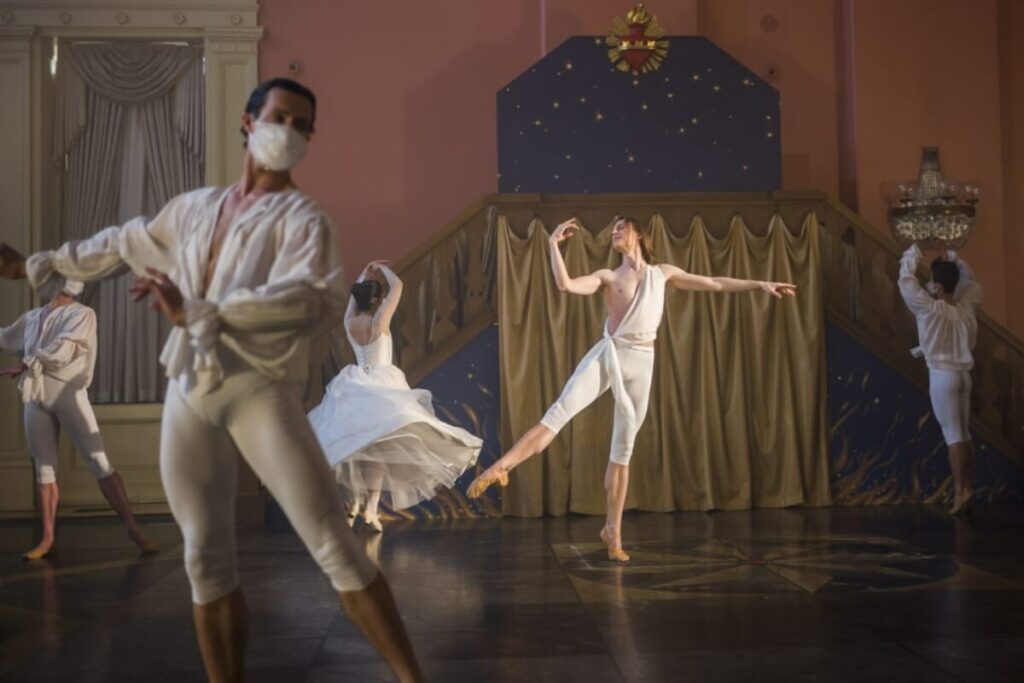 Address: Koerner Hall, 273 Bloor St W, Toronto
Price: per person (depending on seat): $49 – $199
In time for Easter, Opera Atelier returns with a new production based on Handel's work: The Resurrection. In this project, the events between Good Friday and Easter Sunday are depicted through vocals and music.
This dramatized rendition of Handel's famous classic features passionate dancers, singers, and musicians who function as an ensemble. It's a great way to celebrate Easter and appreciate art if you are into opera and music!
Pro tip:

If you're a big fan of Soprano Megan Lindsay and mezzo-soprano Allyson McHardy, then this is the best place to hear the range of emotion in their vocals. 
7. Give back to the community at the Easter Blood Donation Event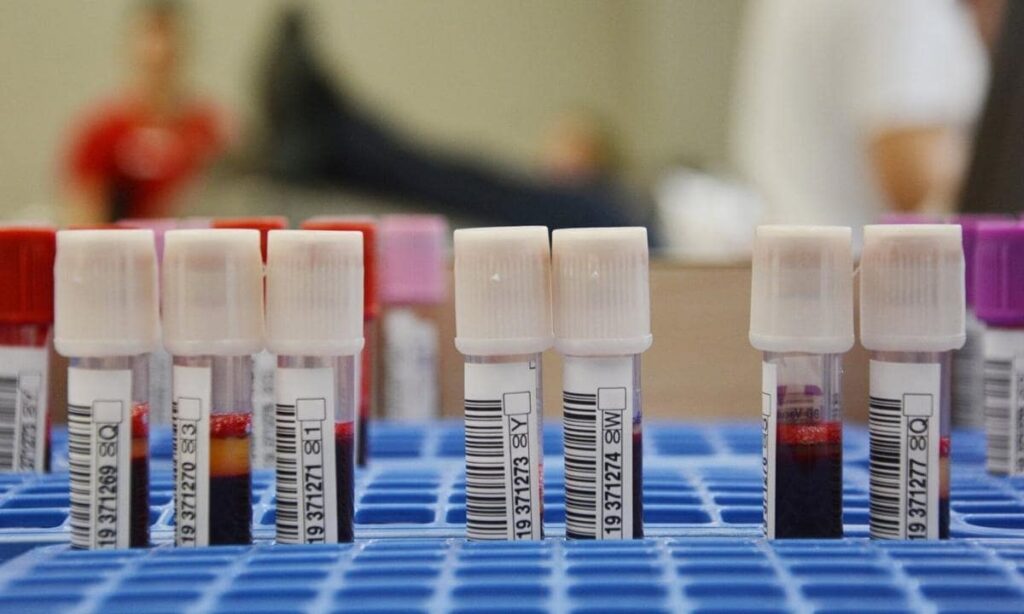 Address: Hillcrest Mall , 9350 Yonge St, Richmond Hill
Easter is lots of fun but if you're looking for something meaningful to do this spring then try donating some blood. The Easter Blood Donation Event at Hillcrest Mall is looking for donors to combat the low supply of blood during this week-long holiday.
Lots of people leave for the holidays, leaving trauma patients, pregnant women, and patients in critical condition at a loss. That said, donating blood is a great way to materialize the teachings of the Easter holiday.
Pro tip:

After you donate some blood, you can get lots of free snacks as a reward for your help.