The 5 Best Gas Stations in Toronto
There are many great gas stations our city has to offer, and each one has their own benefits.
To save you some time, we assessed some of the best gas stations in Toronto! We took a closer look at their fuel quality and prices, additional services, maintenance, and customer service.
Top Gas Stations in Toronto
We made use of the criteria below to decide on and evaluate the top gas stations in Toronto.
How much does gas in Toronto cost?
The price of gasoline in your neighbourhood may differ significantly from the price in the next city.
For you to have an idea of recent gas prices, refer to the table below. We've gathered the best gas stations in Toronto and their price ranges as of writing.
| Gas Station | Gasoline Price Range/L (regular to premium) |
| --- | --- |
| Costco | $1.52 to $1.62 |
| Pioneer | $1.61 to $1.83 |
| Petro V Plus | $1.60 to $1.85 |
| Ultramar | $1.60 to $1.86 |
| Petro-Canada | $1.61 to $1.88 |
Taxes, competition and customer choice, the volume offered, and the kind and placement of stations all contribute to price disparities across cities and across Canada.
However, much of the recent fluctuation in gasoline prices has been caused by the continuous rise in crude oil prices.
Aside from this, other influential factors are transportation expenses incurred to distribute gasoline to retail outlets, refining and marketing costs and margins, inventory levels, and local supply concerns.
1. Costco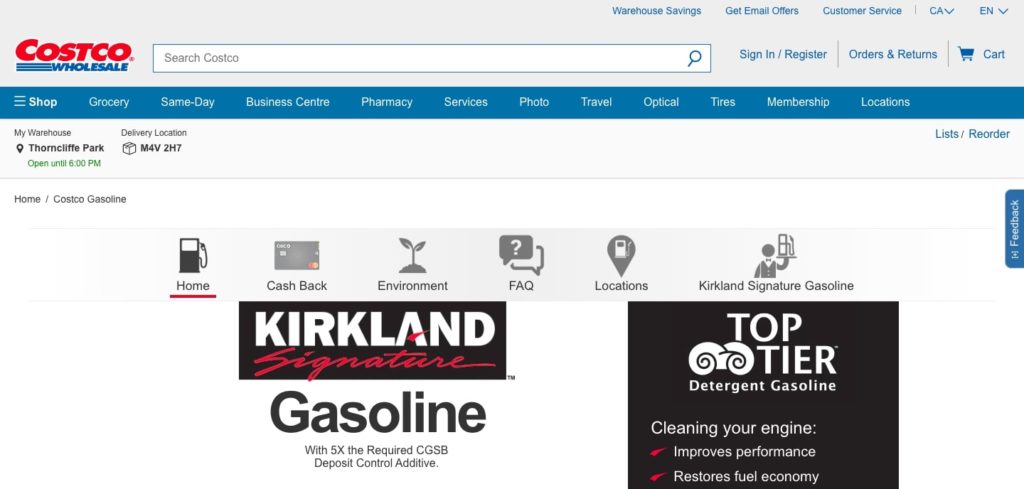 Test
Info
FUELS
Regular (87 octane), Premium (91 octane), Diesel (at select locations only)
WEBSITE
https://www.costco.ca/gasoline.html
ADDRESS

1411 Warden Avenue, Scarborough, ON




View all locations here

CONTACT DETAILS
416-288-0033
OPERATING HOURS
Mon–Fri: 6:00 AM–9:30 PM

Sat: 6:00 AM–7:00 PM

Sun: 6:00 AM–6:30 PM
| | |
| --- | --- |
| QUALITY | ★★★★★ (5/5) |
| VALUE | ★★★★★ (5/5) |
| CUSTOMER SERVICE | ★★★☆☆ (3/5) |
| CONVENIENCE | ★★★★★ (5/5) |
| MAINTENANCE | ★★★★☆ (4/5) |
The renowned big-box retail store Costco has gas stations all over the city.
It's outstanding that Costco's gasoline, Kirkland Signature™ Gasoline, has five times as many additives as what the Canadian General Standards Board (CGSB) requires.
These additives are intended to reduce engine deposits that may have an impact on the efficiency and emissions of a vehicle.
Costco takes pride in their gasoline, which has met and exceeded TOP TIER™ requirements. This means that the fuel complies with the performance standards established by engine manufacturers.
Costco gas stations use pay-at-the-pump technology and are self-service. That said, we've received reports that their staff are not that quick in giving assistance, which is a shame because a lot of people usually need help with operating the pumps,
Costco gas stations are not open for 24 hours. Moreover, long queues are expected, so, you should be prepared to wait.
We think it's worth it, though, because Costco offers some of Toronto's most affordable gas without compromising on quality. When you refuel at their gas stations, you can receive 3% cashback, too.
Just make sure you have a Costco membership or Shop Card, since the gas stations are exclusive to Costco members and cardholders. You'd get to enjoy a range of services at Costco Warehouses, like a tire center, food court, and pharmacy.
TOP TIER™ gas
Affordable prices
Cash-back benefits
Conveniently located at Costco Warehouses
Broad range of additional services
Long lines are expected
Staff are quite slow in assisting customers
Exclusively for Costco members and Costco Shop Card holders
Customer Reviews
Always 5–10 cents cheaper
"If you are a member of Costco, you could easily save some money 💰 over your gas needs ⛽. Costco gas is always 5–10 cents cheaper [than other gas stations]." —Sunil Kumar, Google Reviews
Worth the wait
"Cheapest gas in Toronto! If you go there, you have to wait because there are always big lineups. But it's totally worth it!" —Ruan, Google Reviews
2. Pioneer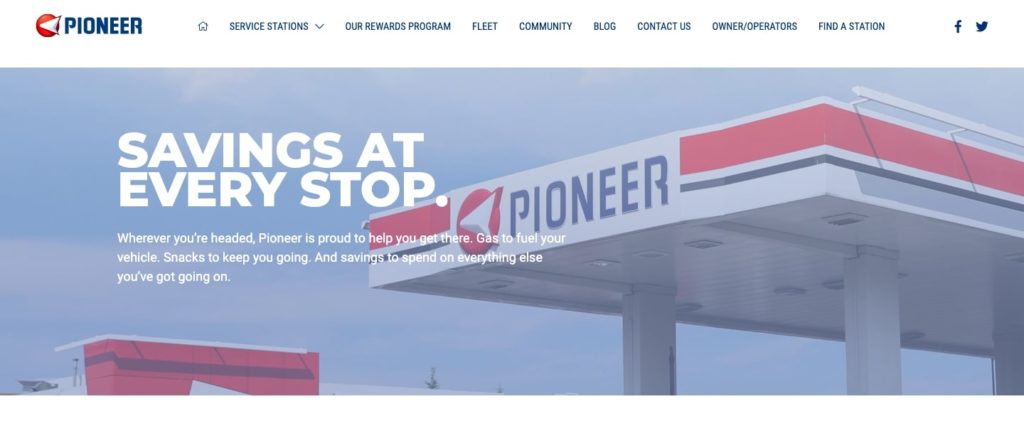 Test
Info
FUELS
Regular (87 octane), Midgrade (89 octane), Premium (91 octane), Diesel, Propane
WEBSITE
https://www.pioneer.ca/en/
ADDRESS

2185 Gerrard Street East, Toronto, ON




View all locations here

CONTACT DETAILS
416-691-1160
OPERATING HOURS
24/7
| | |
| --- | --- |
| QUALITY | ★★★★★ (5/5) |
| VALUE | ★★★★★ (5/5) |
| CUSTOMER SERVICE | ★★★☆☆ (3/5) |
| CONVENIENCE | ★★★★☆ (4/5) |
| MAINTENANCE | ★★★★★ (5/5) |
Pioneer is a gas retailer with a remarkable number of 140 locations throughout the province of Ontario.
We like that the three common octane grades are available at their gas stations because it gives customers more options to choose from.
As for their diesel, it is of the highest quality and meets all requirements. It burns cleanly and is even classified as an ultra-low sulphur diesel (ULSD).
Besides the good quality of their fuels, Pioneer is known for their budget-friendly prices. GasBuddy, a "Cheapest Gas Station Finder App", often features Pioneer.
Additionally, their gas stations provide various rewards programmes, offering incentives such as redeemable points, discounts, and freebies.
If you ask us, what they could improve is their customer service. Their staff reportedly do not always handle concerns in the best way.
When some customers needed help with the pay-at-the-pump system, their staff apparently lacked urgency and sufficient knowledge to operate the payment service.
There were also incidents wherein the cashiers at their convenience store, Snack Express, charged more than the price tag and weren't able to explain the errors in the price difference between the tag and the bar code.
Since Pioneer gas stations in Toronto are mostly self-service and are open for 24 hours, their staff should be extra attentive and helpful.
Be that as it may, Pioneer has other services, such as car wash and propane bottle exchange, and their own line of convenience store called Snack Express.
Sadly, these services are not available at all Pioneer gas stations.
In terms of the environment, Pioneer has been lauded for how clean and well-lighted their gas stations are.
Ultra-low sulphur diesel
Budget-friendly prices
Various rewards programmes
All stations are open 24/7
Clean environment
Staff are inattentive while working
Limited array of services in some stations
Complaints and feedback are not dealt with effectively
Customer Reviews
My go-to gas station
"Cheapest gas in that area (Gerrard and Main). This is my go-to gas station. They have point cards as well." —Mia S., Google Reviews
Cheap gas prices
"ALWAYS cheap gas prices (in the area) on the way home from work (6:30 PM)." —Creepy Ghoul, Google Reviews
3. Petro V Plus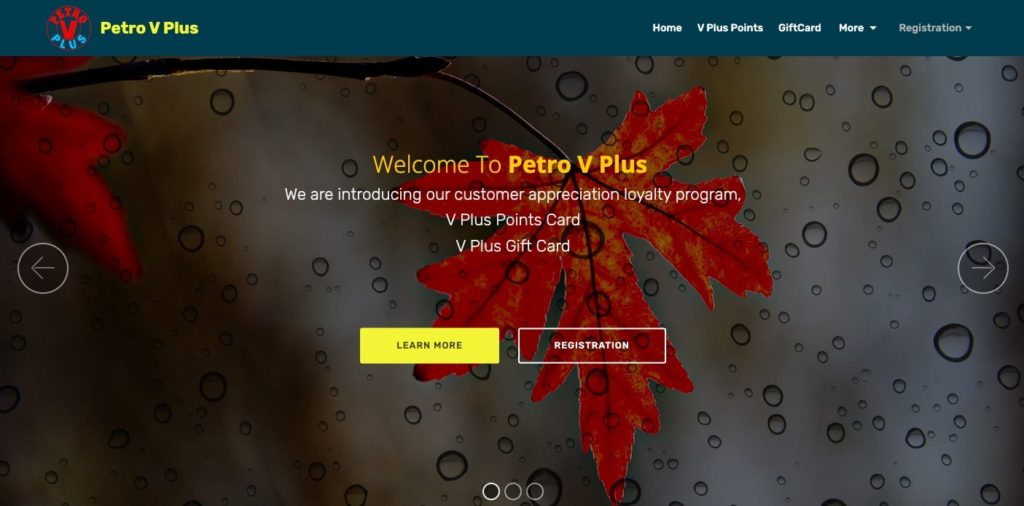 Test
Info
FUELS
Regular (87 octane), Midgrade (89 octane), Premium (91 octane), Diesel, Propane
WEBSITE
https://petrovplus.ca/
ADDRESS

3466 Dundas Street West, York, ON




1525 Eglinton Avenue West, York, ON




1587 Jane Street, Toronto, ON

CONTACT DETAILS

DUNDAS STREET

416-762-2241




EGLINGTON

647-345-0494




JANE STREET

416-913-0211

OPERATING HOURS
24/7
| | |
| --- | --- |
| QUALITY | ★★★★★ (5/5) |
| VALUE | ★★★★★ (5/5) |
| CUSTOMER SERVICE | ★★★★★ (5/5) |
| CONVENIENCE | ★★★★☆ (4/5) |
| MAINTENANCE | ★★★☆☆ (3/5) |
Petro V Plus has been a trusted name when it comes to buying gasoline since 1994. They provide regular, midgrade, and premium gas, diesel, and propane gas.
Many drivers appreciate the quality of the fuel sold at their stations, as it is known to burn clean and slowly. This can help improve your car's engine performance and fuel efficiency over time.
However, Petro V Plus needs to renovate their gas stations as they look old and outdated.
Furthermore, some of their pumps do not work properly, and they don't have pay-at-the-pump technology.
Nonetheless, people keep coming back to their gas stations for their consistently cheap gas prices.
Although the gas stations and equipment may not be the most modern, the low prices are a major draw for many customers. They also have a V Plus Points loyalty programme for patrons.
While car wash services are only available at their Eglington location, all Petro V Plus branches have 24/7 service, which is a plus in our book. They supply propane exchange services across all their locations as well.
Convenience stores and several tire and rubber centres can be found in their vicinities.
Another aspect in which Petro V Plus excels is their customer service. They are recognised for having polite and accommodating employees.
Good fuel quality
Consistently cheap gas prices
Loyalty program and regular discounts
Excellent customer service
All locations have 24/7 service and propane exchange services
Old and outdated structure
No pay-at-the-pump technology
Customer Reviews
Price is always cheaper from others
"Privately owned, the owner did not see me for 3 years and recognized me immediately. It was a great and pleasant surprise. They always keep the price cheaper from others. I like to support the locals." —Agneza Vujkov, Google Reviews
Low gas prices
"Gas [is] always low-priced compare to other places." —Ciza Nester, Google Reviews
4. Ultramar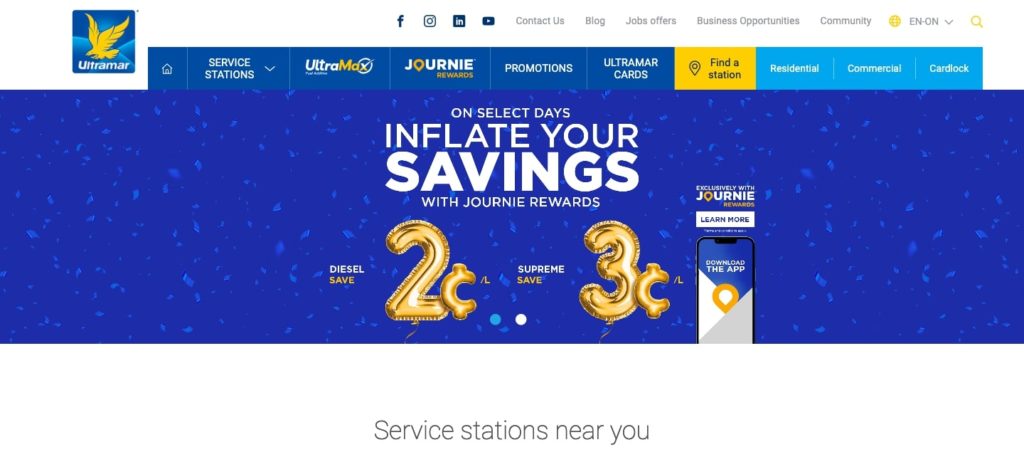 Test
Info
FUELS
Regular (87 octane), Plus (89 octane), Supreme (91 octane), Diesel, Propane, Heating Oil
WEBSITE
https://www.ultramar.ca/en-on/
ADDRESS

1121 Broadview Ave, East York, ON




View all locations here

CONTACT DETAILS
416-696-2857
OPERATING HOURS
24/7
| | |
| --- | --- |
| QUALITY | ★★★★★ (5/5) |
| VALUE | ★★★★☆ (4/5) |
| CUSTOMER SERVICE | ★★★★★ (5/5) |
| CONVENIENCE | ★★★★☆ (4/5) |
| MAINTENANCE | ★★★★☆ (4/5) |
With a network of almost 800 gas stations and 30 business and residential energy facilities, Ultramar is a big player in the retail and commercial industry of petroleum products in Eastern Canada.
All of their gasoline grades now have UltraMax, their new brand-name cleaning additive. It enhances your car's performance and keeps your engine parts cleaner, which eventually lowers emissions that are harmful to the environment.
UltraMax has more than double the cleaning additive that the Canadian government mandates, which appeals to us.
Ultramar has pay-at-the-pump technology. Their gas stations are a popular choice for budget-conscious consumers for they offer low-priced gasoline.
On top of that, they offer regular special promos. Currently, they have Diesel Tuesdays (save 2¢/L) and Supreme Thursdays (save 3¢/L) when you use the JOURNIE Rewards app.
However, it is quite a letdown that not all stations accept JOURNIE points.
Customers also often complain about Ultramar's small space and poor layout, making navigating the area difficult.
In any case, customers appreciate the cleanliness of the washrooms at their gas stations, and we do as well.
Further, we commend Ultramar for their friendly and efficient crew. They reply to concerns quickly and handle criticism effectively.
Ultramar is open 24/7. Other services provided by their gas stations are car washes, propane and heating oil deliveries, and convenience stores.
Good cleaning additive
Low prices
Regular special promos
Friendly and efficient crew
Clean washrooms
Most stations have 24/7 service
Not all stations accept reward points
Small space, difficult to navigate the area
Customer Reviews
Nice staff
"Nice guys on staff. Great savings also." —Peter Smith, Google Reviews
Always a cheaper price
"This station has a good location and always a cheaper price for gas." —Vasily Tregubov
5. Petro-Canada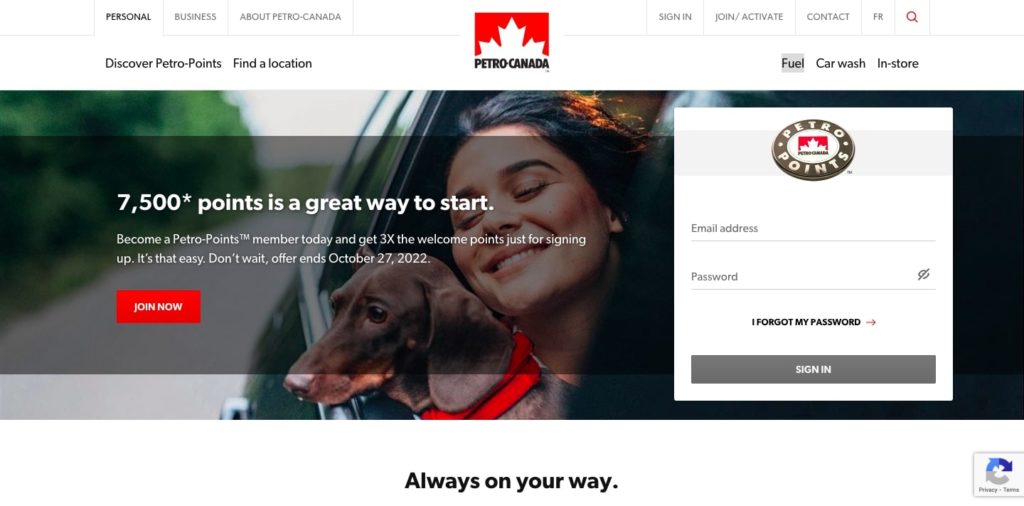 Test
Info
FUELS
RegularClean (87 octane), PlusClean (89 octane), SuperClean (91 octane), Ultra (94 octane), Diesel, Propane
WEBSITE
https://www.petro-canada.ca/
ADDRESS

505 Jarvis Street, Toronto, ON




View all locations here

CONTACT DETAILS
416-413-0250
OPERATING HOURS
24/7
| | |
| --- | --- |
| QUALITY | ★★★★★ (5/5) |
| VALUE | ★★★★★ (5/5) |
| CUSTOMER SERVICE | ★★★☆☆ (3/5) |
| CONVENIENCE | ★★★★☆ (4/5) |
| MAINTENANCE | ★★★★☆ (4/5) |
Since 1975, Petro-Canada has been delivering high-quality, high-octane gas tailored to Canadian drivers and Canadian driving conditions.
They are one of the country's leading gas providers, with over 1,800 retail and wholesale locations.
Before anything else, it's highly impressive that Petro-Canada is the first to offer a nationwide network of electric vehicle (EV) charging stations.
They have a wide range of gasoline, from regular 87 to ultra 94, which is the highest octane number available in Canada. Tactrol™ is used in all of their branded gasoline grades to keep fuel systems clean.
Their diesel's sulphur content is ultra-low, helping your engine perform optimally, extend its lifespan, and produce fewer harmful emissions.
Petro-Canada offers pay-at-the-pump service and fuels at competitive prices, making them a great option for those looking to save money on their energy costs.
Their rewards programme called Petro-Points allows you to earn points on every fuel or in-store purchase. We think it's amazing that they have their own mobile app, which makes it easier and faster to get points.
Petro-Canada should train their staff to be more considerate and friendly, though.
According to some customers we've spoken to, some of their attendants are too busy talking to each other and do not have a good attitude when facing customers. .
Moreover, their gas stations have been facing issues with washrooms. There have been occasions wherein the staff would not let customers use them.
Recurrently, the restrooms are closed or under maintenance as well.
Nevertheless, Petro-Canada has several other convenient perks, including car washes, propane tank refills, and corner stores.
At select locations, an A&W restaurant can be found, as Petro-Canada is a partner and franchisee of such an establishment.
More importantly, Petro-Canada is one of the gas stations that still offer the full service lineup, which is good in terms of accessibility needs. Most of their stations are also open 24/7.
Four octane grades, including the highest, which is 94
Ultra-low sulphur diesel
Competitive prices
Own mobile app that makes earning reward points easier and faster
Many locations have full-service and are open 24/7
Some reports on needing to improve customer service
Washrooms are closed or under maintenance recurrently
Customer Reviews
No waiting time
"Always efficient and no waiting time since I've used this location for over a year now!! Staff always friendly!" —Dean "Dyllon" Roach, Google Reviews
Friendly and efficient staff
"Load 'er up! Fuel, a terrific assortment of treats, sips, and grab-n-go eats, along with an A&W kiosk. Friendly and efficient staff with a high volume of customers." —Will Richards, Google Reviews
FAQs on gas stations in Toronto
---
There are a lot of different gas stations out there, so it's important to find one that has the features and services that you're looking for.
We hope our review was able to aid you in finding a suitable gas station for your needs!
We can also help you get your car squeaky clean. Read our review of the top places for a car wash in Toronto!