8 Best Biking Trails for Summer Riding in Toronto
Are you looking for a way to spend your day out and about with a bike ride in the beautiful scenery of Toronto? Look no further as we take you around the best 8 biking trails around the city in this article.
These bike trails are a great way to see the city and pure nature, as Toronto is a very urbanised city. Pedal your way to these beautiful family-friendly trails that will give you a view of Toronto you would never expect!
By the way, if you're looking for great bike shops, we've got a great roundup for you as well.
1. Kay Gardner Beltline Trail
This beautiful and natural trail has no obstacles, which makes it quite an easy ride – perfect if you're a beginner.
It is on flat land and behind many residential areas, but keep in mind this also means that there are a lot of families and dogs walking about during the warmer months. This means you will have to be respectful of other people's space!
The earlier months of spring make this trail muddy as it is on a dirt path that contains very little pavement, so do not wear your clean white sneakers. But, it does mean that less walkers will be around, so you can enjoy a faster ride.
The trail runs about 8 miles through, hitting many different neighbourhoods including Rosedale and Forest Hill. Do note that there are many ravines along the way, and some portions of the trail must be crossed on a street to get to the connecting side.
Location:
Access point near Allen Road, and Mount Pleasant Cemetery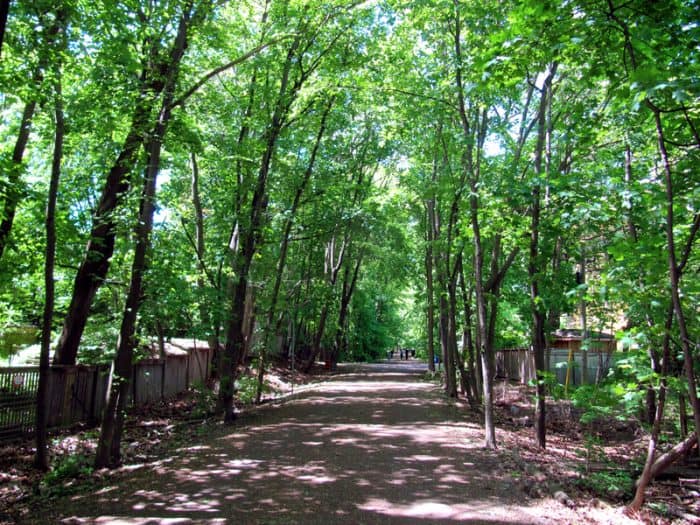 2. Toronto Islands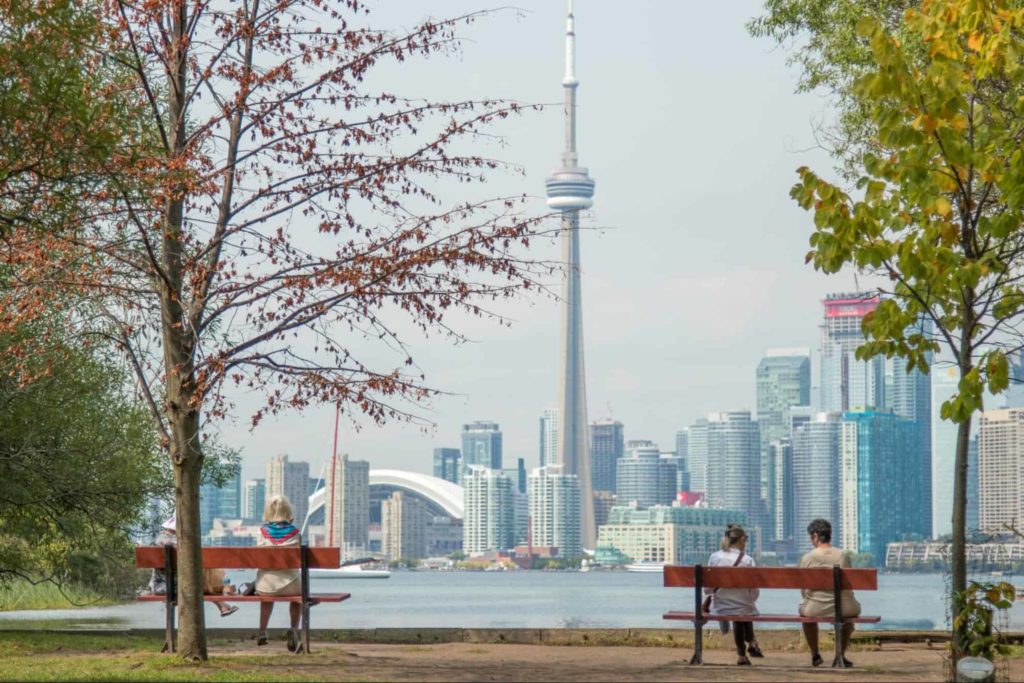 Toronto Islands is a beautiful setting for a bike ride. You can take the ferry (with your bike) to the islands and start riding from there, or you may rent a bike on the island (they have many to choose from).
The islands have many cafés, restaurants, and lookout spots so you can hop on and off to enjoy those. The trails go around the entire island, so you can see the sights at a quicker pace than walking.
Keep in mind that there will be a lot of walkers along the island, as well as younger kids, so you will have to be wary of others around you. Most of the trail is pavement, but there are some crushed gravel spots and sandy ones.
The total trail runs about 15km. There are many maps located around the island for visitors that contain the best bike routes of your choice!
Centre Island
3. Humber River Recreational Trail
The Humber River Recreational Trail is a large trail that contains two different areas for your own personal pleasure.
If you are one to prefer mountain biking, the north side of the trail has trails that are suited for bigger tires.
If you want to enjoy the sights and have a calming ride, the south side contains old bridges, beautiful waterfalls, gardens, and a nearby river to enjoy!
This is a popular trail for biking, so you will likely encounter other bikers and the entire trail is 8.2km in length. The trail is paved and connects to the waterfront trail and is a perfect way to escape to the city's waters.
Old Mill Subway Station
4. Lower Don River Trail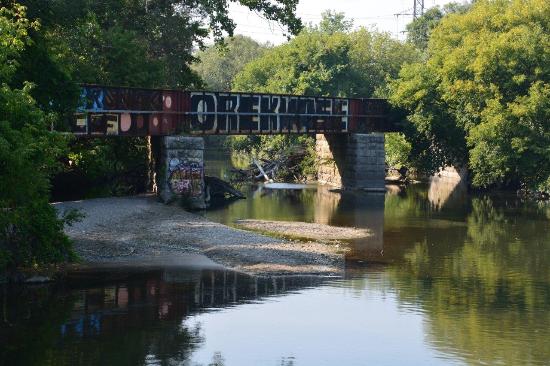 The Lower Don River Trail runs alongside the river that connects to Toronto's urban neighbourhoods. The trail has seen some improvements in the last few years to make it a safer and more enjoyable bike trip for its visitors.
The majority of the trail is paved, and the other portions are wooded. The trail has been improved for safety by providing access to downtown through nearby bike trails.
The trail runs about 8.4KM in total and has a beautiful view. The most amazing part of this trail is that the end point finishes at the Distillery District in Toronto – cap off the ride with a meal or a refreshment of local cider and beer at the Mill Street Brewery!
Don River Valley Park
5. Morningside Park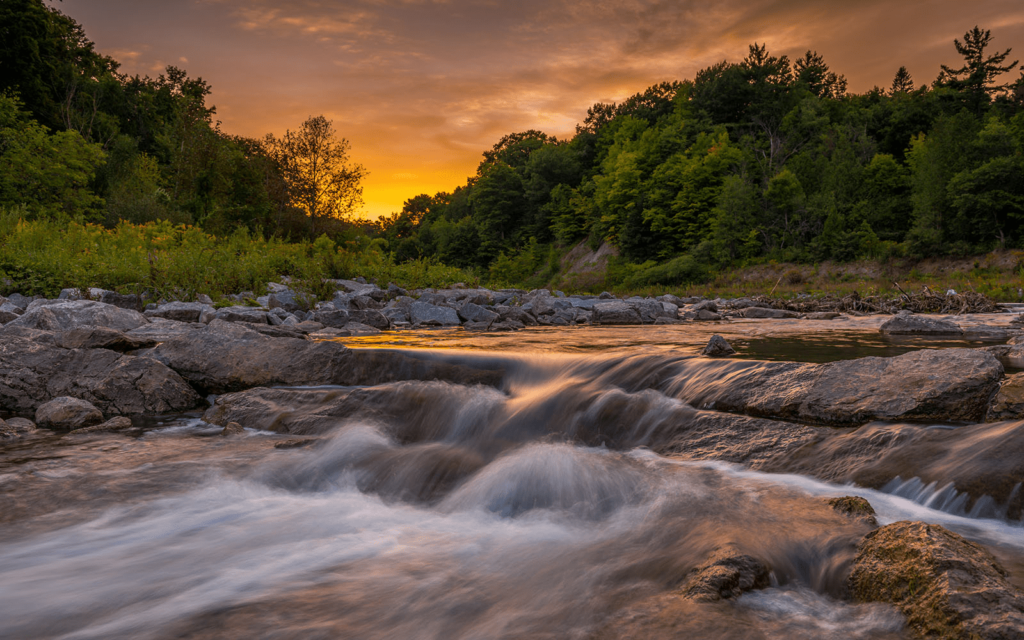 Toronto's largest park, Morningside Park is a beautiful place to escape the hustle and bustle of city life. It features a paved trail that leads to lush valley landscapes and a mature forest.
The path is has some elevation so you can play around with your wheels and have some fun. The trail also has considerable width, so you have room to fly around.
There aren't many individuals on this path as it is more remote, so this is the place to be if you are looking for some peace and quiet. You will also find an area in the park that has beginner tracks with dirt jumps if you want to test your adrenaline!
Scarborough
6. Woodbine Beach & The Boardwalk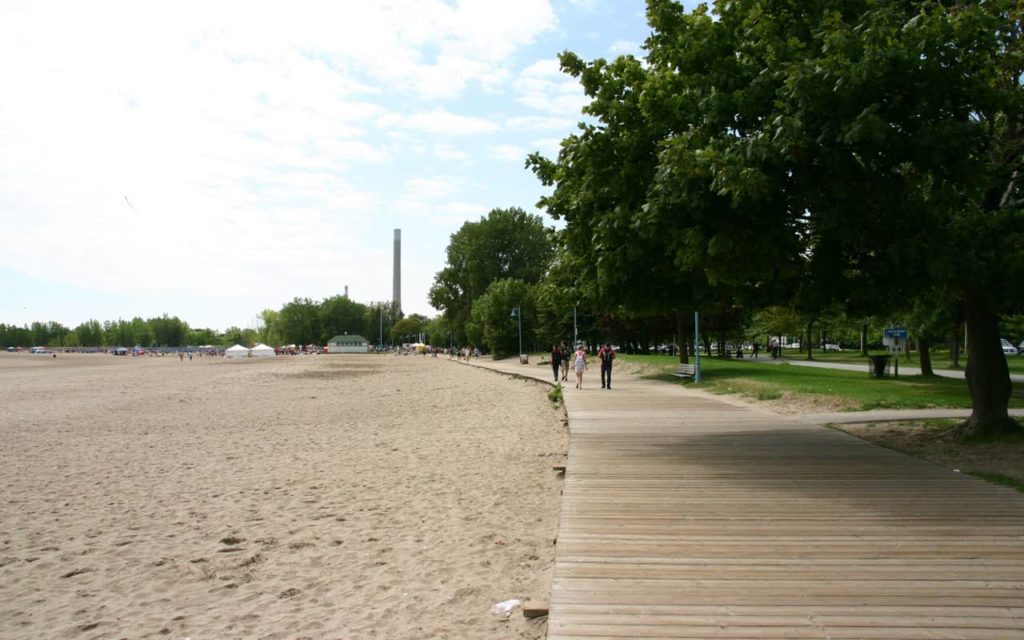 Woodbine Beach & The Boardwalk is a beautiful place for a pleasant bike ride along the water.
The area does tend to get pretty busy on weekends with walkers and beach goers, but the trail is still available to ride on – just make sure you are respecting the space!
The trail is 8.2KM long and is considered an easy route, so you can enjoy the beautiful sights of water and nature and be able to take it all in. During the quieter times of the day, you can enjoy some solitude.
The trail is open all year-round and is beautiful to visit throughout the year. The trail can continue to an entire stretch along the waterfront that totals 56KM, from the east end to the west end!
The Beaches – West End
7. Etobicoke Creek Trail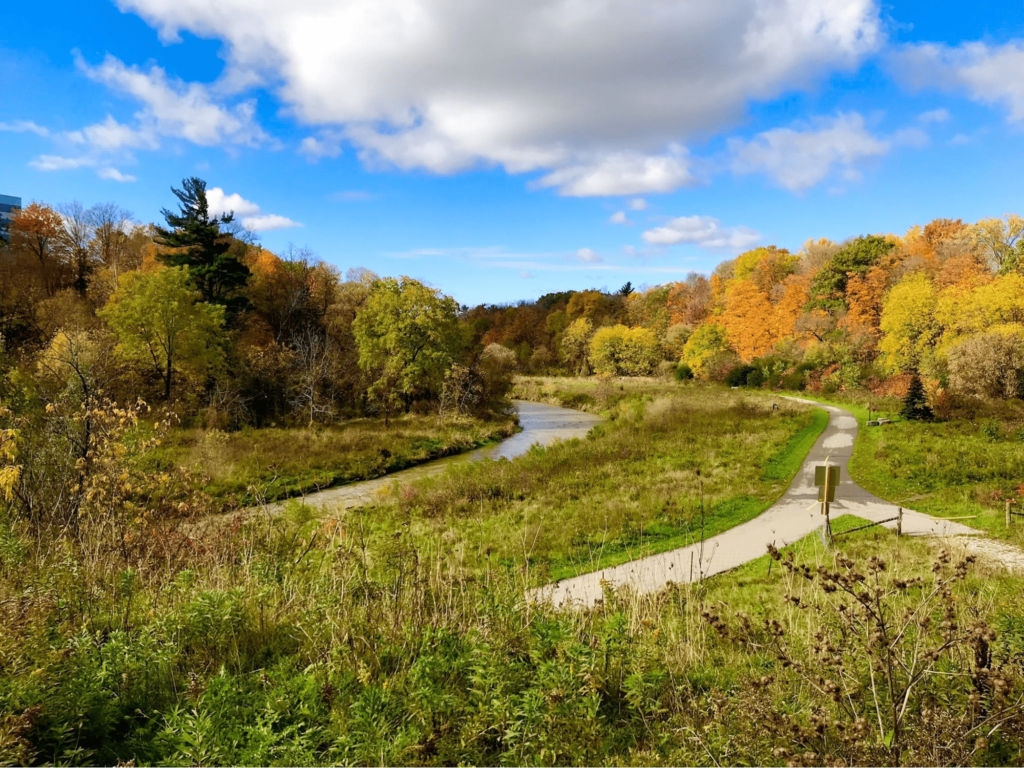 Etobicoke Creek Trail is an amazing trail on the west end, near Mississauga. It is a beautiful route tucked in the natural boundary zone from Lake Ontario along the Etobicoke River.
It is 5.8KM of a completely paved trail that can also take you to more natural sections where there are no paved areas. The creek trail is mostly calm, but there are some dangerous areas that have rapid waterfalls, so watch your step!
It is open all year round and is beautiful to visit.
Etobicoke – West End
8. High Park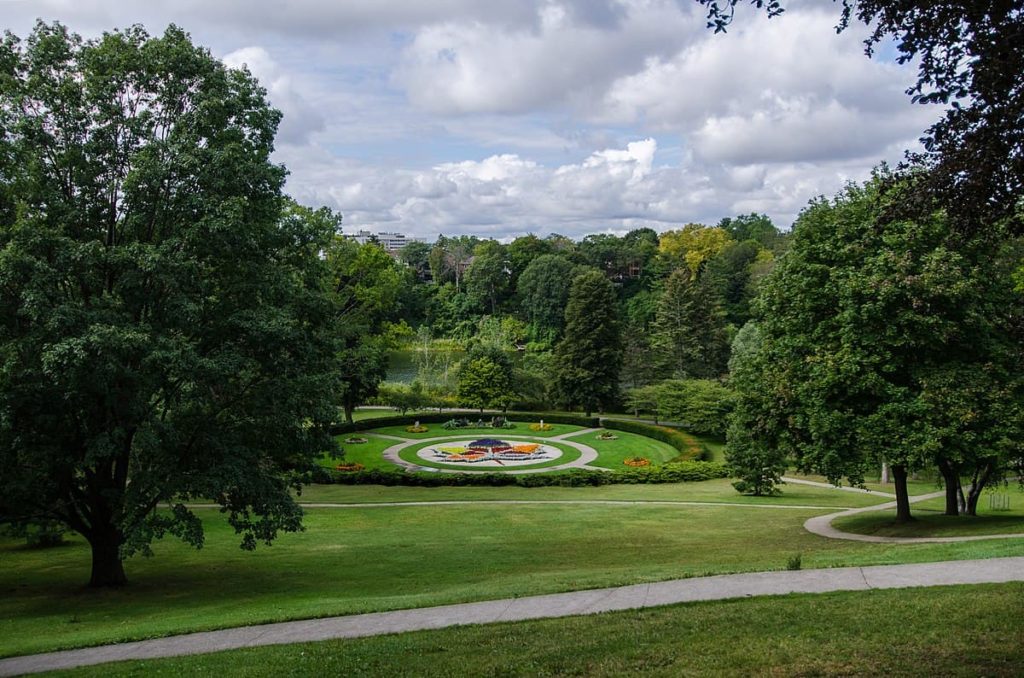 High Park is generally a beautiful place to spend your day on the west end of Toronto. They have a biking trail that loops around the entire park so that you can check every corner out.
The loop is 5.1KM of both paved road and dirt road, featuring wooden bridges 1-2 metres wide. It is an easier ride, so definitely something you can do with your family!
West End Toronto
---
That concludes our list of the best biking trails in Toronto. We hope we were able to help you think of great weekend plans!
Did we miss any more trails? Let us know in the comments.
By the way, check out the following articles for different ways to get around the city: