The Complete Guide to Roofing Materials
The roof of a structure is its crowning glory. But roofing goes beyond pure aesthetics - it serves a very important function too,so the materials that go into it should be chosen with that in mind.
In this guide to roofing materials in Toronto, we'll sift through various roofing styles and their respective pros and cons.
On top of that, we'll also talk about the additional costs and factors you must consider when choosing one.
Most Common Roofing Materials
Whether it's for your home or commercial space, choosing the right roofing material matters. Here's a quick guide to the most common materials offered by roofing companies in Toronto:
Asphalt Shingles
The most popular type of shingle you can get is the asphalt composite. In general, there are three varieties of this shingle: three-tab shingles, dimensional shingles, and luxury shingles.
Three-tab shingles are made to last for at least 20 years. They typically have slight tone variations to give a more visually appealing style as they overlap each other.
Unlike three-tab shingles, dimensional shingles can be done in two or three layers and they tend to last longer too. In general, you can expect them to last for at least 30 years.
Finally, luxury shingles are designed to preserve the "old look" of a building without the high costs. The appearance is very close to that of slate and cedar shanks minus the high price tag.
The most affordable roofing material you can get in Toronto for about $10,000 to $12,000
Class A fire resistant, meaning it can withstand fire for up to two hours 
Affordable and faster to install even on an older shingle
It has a shorter lifespan compared to others (about 15 to 25 years in most cases)
Vulnerable to damage caused by strong winds, storms, and heat
Not the most environmentally-friendly option
Wood Shingles
Typically made out of cedar, wood shingles can easily last for up to 40 years. Treated pinewood is also possible, and is another great option to keep pests away inside the home.
Wood shingles are often produced from four different types of trees: redwood, red cedar, cypress, and pine. This is usually the best option for Tudor-style homes or cottages in areas with moderate climates.
Has a more natural look and lasts longer than asphalt shingles
Weighs less than other roofing materials while providing the same level of protection
Made from biodegradable materials so it's considered eco-friendly
Costs more, with standard home projects ranging from $22,000 to $40,000
More prone to water damage and not ideal for fire-prone areas
Requires a higher level and more consistent maintenance including periodic treatments
Metal Roofing
Metal roofing guarantees a longer lifespan for homeowners with better protection to various forms of damage. Metal roofs can last for up to 50 years, providing better durability to a place.
Other than that, metal roofing materials also imitate the look of other roofing materials to match your neighborhood. For example, some metal roofs are designed to look like standard asphalt shingles of various colors.
There are two major metal roofing types to choose from: shingles and sheets. Most of these are made from various metal substrates such as galvanized steel and aluminum.
Metal roofing is impervious to snow build-up and rain due to its surface and color
Non-combustible, fire-resistant, and conducts heat
Long lifespan with lower maintenance needed and expected energy savings in the long run
Can be noisy during extreme weather conditions without proper insulation
The total cost of a project can cost up to $45,000 and even more depending on the size of the place
Difficult to break through (in case of a fire, for example) so rescuers may have a hard time
Clay Roofing
Clay roofing is another common option for households due to its great durability. At most, clay roofs can actually last for up to 100 years, even with low maintenance.
Another great thing about this material is the variety of styles you can try. Some of the most popular are Scanian, French, and Spanish-inspired roofs.
One of the first things you must consider before choosing this is your home's ability to withstand the weight. Clay roofing is a lot heavier than metal and asphalt roofs, so do remember that before going for this.
Able to regulate the temperature inside the house 
Eco-friendly
Low maintenance is required to preserve the quality
Is functional for extreme hot and cold climates
Is much more vulnerable to impact so roof repairs may be a regular thing in some areas
Additional structural support may be necessary to carry the weight
Specialized labor is required for installation and future repairs
How to Choose the Right Roofing Material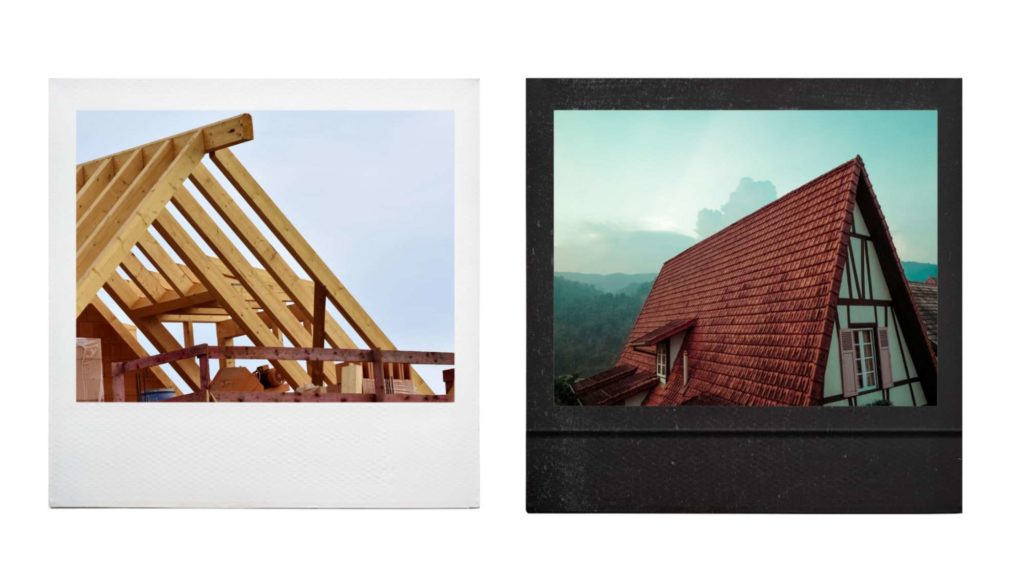 With all these roofing options, how do you choose the best one for you? Read through the following guidelines and tips to make the right selection:
See if the roof matches your home.
You don't want your roof to seem out of place, right? It's always essential to choose a roofing system that matches your home, both in design and color.
It's recommended to speak to your home contractor before applying any changes. They can help you sort your options to create a more seamless appearance.
Find out if the roof can handle natural calamities.
Your roof must be able to protect you from heavy storms, strong winds, hails, and fires. But in reality, you may not be able to get the utmost protection from all disasters imaginable.
Certain extra measures like waterproofing can curb the effects of heavy downpours inside your home. And if noise is an issue, then you may want to look into adding layers of insulation.
Check if your roof is susceptible to destructive build-up.
Certain roofing materials are a lot more prone to mold build-up than others. And in cases like this, you'll have to invest more money to control the situation.
Other than that, there is also the threat of pests and asbestos to look out for. Depending on your roofing material, you may need to apply treatments periodically to keep these problems away.
Compare the lifespan of each material.
Naturally, the longer the material can last, the better. But there are still certain disadvantages that come with a long lifespan that you must consider.
For starters, there's the matter of budget – the longer a material can last, the more expensive the initial cost can be. Second, it keeps you tied to a specific design for the rest of your home's lifetime, with little room for possible changes.
Total cost of the roofing installation.
A new roof is hefty and some roofs can cost more due to the specialized skills necessary to install them. It all boils down to the amount you're willing to pay and the type of roof you want to get.
Naturally, you'd want to calculate the long-term value of the roof to your home (assuming you don't plan to sell the property). In this case, you'll get more value out of the longer-lasting materials with minimal maintenance necessary.
Additional Costs to Consider
Apart from the total cost of labor and installation, there are additional costs to consider. These costs depend on the condition of your existing roof, so take note in case you encounter any of these:
Removing the old roof – This ranges from $550 to $1,500 depending on the type of roof and size. If your roof deck is still in fantastic condition, asphalt shingles and metal roofing can be easily installed.
Installing rafters or trusses – These parts are responsible for supporting the weight of your new roof. You either need to install new ones or apply reinforcement, which can cost anywhere from about $1,000 to $3,000.
Opting for resistant coating – Additional roof coating can prevent fast discoloration as well as resistance to algae and fungus, If you opt for materials that are resistant to these things, it will cost an additional 10% to 15% of the total project cost.
Using additional precautionary measures – The more dangerous it is to install new roofs, the more likely it is that you'll need additional safety measures. For instance, if your roof slope is too steep, they may charge you extra for the labor and equipment they'll use to install it.
Choosing heavier materials – The thicker and heavier the material is, the more it costs to install. Other than that, you also have to pay for additional materials needed to support the weight of the new roof.
Quick Tips to Keep in Mind
Make sure that your new roof is suitable for your home's architecture and meets your top priorities in home renovation.
Always prioritize durability and longevity. Style comes second.
Remember to match the material to the climate of your area.
Don't forget to stay in the loop during the installation process.
Consult with state codes to see if your new roof meets standards.
We hope this guide to roofing materials in Toronto helped you make the best choice for your property. Share your thoughts and questions if you want to know more options and how to pick the best one!