Everything You Need to Know about GYGO
GYGO, which stands for "Get Your Game On," is an indoor active play entertainment complex where families and friends of all ages can enjoy a variety of physical activities and games.
Their most famous attractions include the Nerf Challenge, the HOLODOME, an 18-hole mini-golf course, the GYGO Battle Zone, and many others.
Planning to visit GYGO? Read on to find everything you need to know about the renowned entertainment centre.
Everything You Need to Know about GYGO
Time Zone
Eastern Daylight Time (GMT-4)
Best Time to Go
Visiting GYGO during winter might affect your enjoyment of their outdoor activities. To make sure you get the full experience, go on a warm day when all of their attractions are up and running.
Since you'll probably end up spending half a day at GYGO, come early so you can try everything they have to offer without sacrificing your evening. Expect crowds and wait times during weekends and holidays.
Things to Know
Currency: Canadian Dollar
(Check the current exchange rate)
Languages: English
Calling Code: +1
Where is GYGO?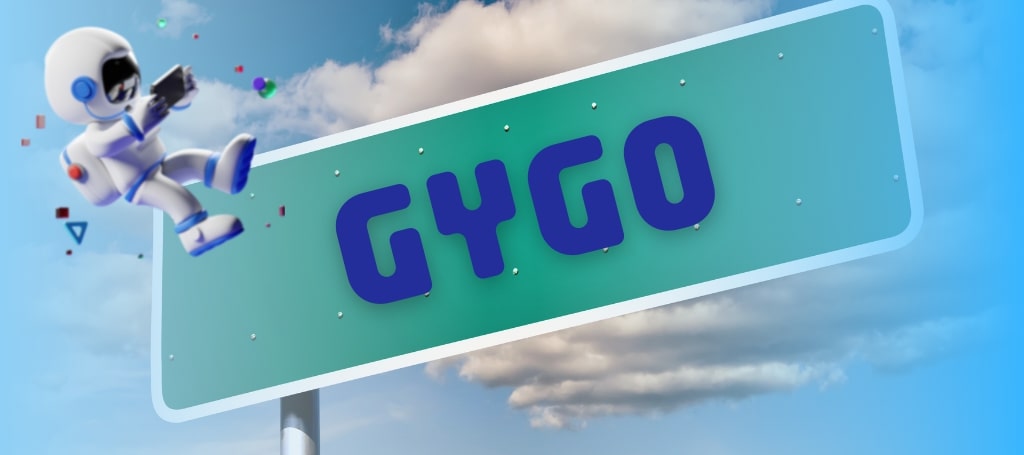 GYGO is located at 99 Rathburn Rd W, Mississauga, ON L5B 4C1. It's near the 401 Highway and Square One Shopping Centre.
Here's a map of GYGO and its surrounding area: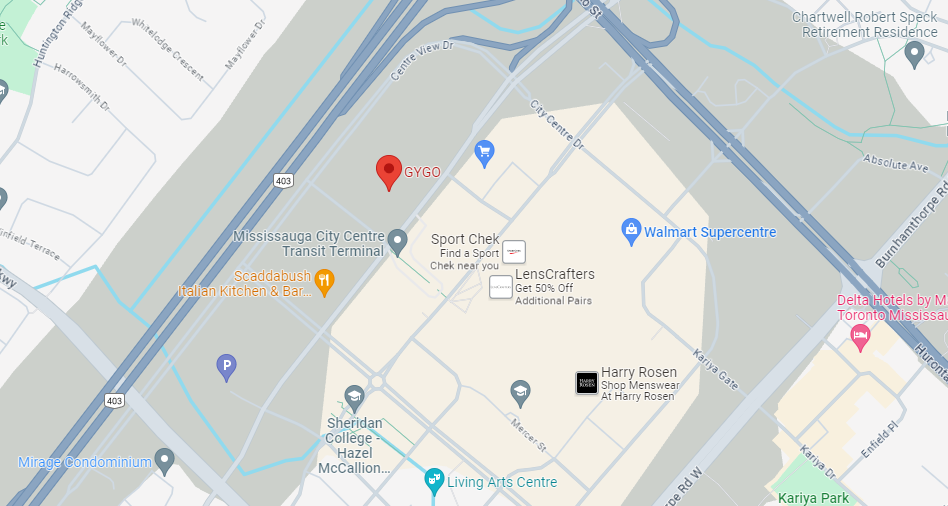 How to Get There
— From: @diggybose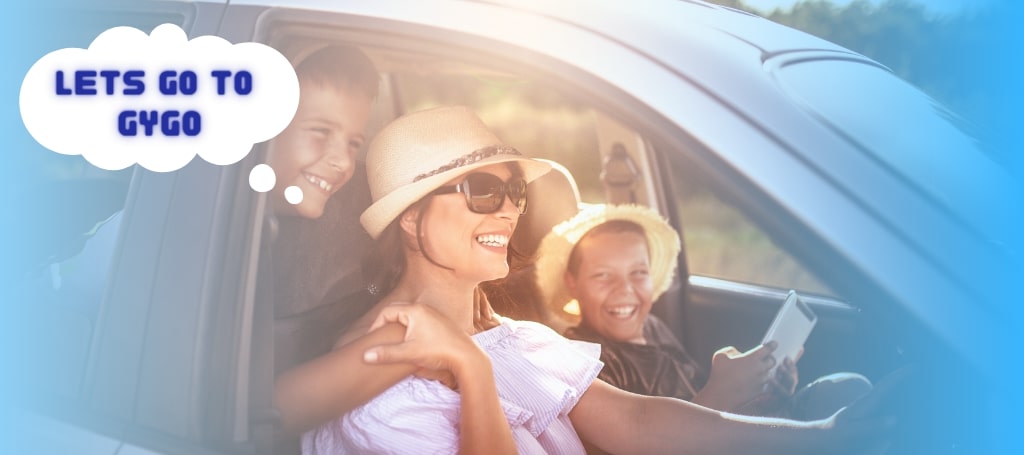 By public transit:
Take the TTC Mississauga City bus route 5 to the Dixie Outlet Mall stop and walk south on Dixie Road for about 10 minutes. You should eventually see GYGO on the right side of the road.
By car:
From Highway 401, exit at Mississauga Road and turn right onto Mississauga Road. Follow the road for about 5 minutes and turn left onto Rathburn Road West where you'll see GYGO on the left side in about 2 minutes.
Tips on Visiting GYGO
Here are some tips on visiting GYGO:
Wear comfortable clothing and closed-toe shoes for all activities. Bring a change of clothes if you plan on trying all the physical activities.
Follow the instructions of GYGO staff members at all times and wear the appropriate safety gear for each activity.
You can't bring outside food or drinks to the venue so make sure you eat beforehand. You can also purchase some snacks inside the centre.
Arrive early so you have plenty of time to explore everything GYGO has to offer.
Where to Stay near GYGO
Delta Hotels by Marriott Toronto Mississauga
— From: @rhbenterprisesinc
Address: 3670 Hurontario St, Mississauga, ON L5B 1P3
Phone: +1 905-896-1000
Pricing: $$
Delta Hotels by Marriott is an upscale hotel located in Mississauga. It features a variety of well-maintained guest rooms, suites, and modern amenities, all designed to provide comfort and relaxation.
The hotel boasts various restaurants and bars, including Driftwood Social Bar + Table, offering a selection of international cuisine and craft cocktails. They also have event spaces for various gatherings, from intimate business meetings to large conferences.
Days Inn by Wyndham Toronto West Mississauga
— From: _ines.decastro_
Address: 4635 Tomken Rd, Mississauga, ON L4W 1J9
Phone: +1 905-238-5480
Pricing: $
Days Inn by Wyndham is a convenient and affordable hotel located just off Highways 401 and 404, making it a convenient location for travellers. It's ideal for budget-friendly tourists looking for a comfortable place to stay.
Despite its affordable price, the hotel offers plenty of amenities including free Wi-Fi, free breakfast, a fitness centre, a business centre, baggage storage, and a 24-hour front desk. The hotel also provides free parking and laundry facilities for added convenience.
Hilton Garden Inn Toronto/Mississauga
Address: 100 Traders Blvd E, Mississauga, ON L4Z 2H7
Phone: +1 905-890-9110
Pricing: $$
Hilton Garden Inn Toronto/Mississauga is a modern hotel located in Mississauga's business district, just off Highway 401. The hotel is close to a variety of attractions, including the Hershey Centre, the Powerade Centre, and Square One Shopping Centre.
Inside the hotel is the Garden Grille & Bar, which serves breakfast, dinner, and room service. They also offer other amenities including an indoor pool, a fitness centre, and a business centre.
What to Do in GYGO
Conquer enemies in the GYGO Battle Zone
Prepare to unleash your inner warrior as you step into GYGO Battle Zone, an adrenaline-pumping outdoor laser tag arena that will test your agility, accuracy, and strategic thinking.
Whether you're a seasoned laser tag pro or a first-time player, GYGO Battle Zone offers an exciting and accessible experience for everyone. It's an ideal venue for group outings, birthday parties, and corporate team-building events.
Step into a different reality in the HOLODOME
Prepare to be transported to new worlds and extraordinary experiences as you step into GYGO's HOLODOME, a groundbreaking immersive entertainment space that will redefine your perception of reality.
It utilises cutting-edge technology to create captivating 360-degree virtual environments that'll leave you mesmerised.
With its seamless blend of high-resolution graphics, spatial audio, and motion tracking, the HOLODOME blurs the lines between reality and simulation. It's a gateway to a world of limitless possibilities, where you can explore the unknown and challenge your limits.
Flex your speed at the GYGO Grand Prix
Experience the adrenaline rush of karting at GYGO Grand Prix, the longest outdoor go-kart track in Mississauga. Whether you're a seasoned racer or a first-timer, the race offers an unforgettable experience for all levels of skill.
Adrenaline junkies and speed enthusiasts, prepare to rev your engines and embark on a thrilling adventure that will push your limits and leave you craving for more. Challenge your friends and family to a competition and discover who will claim the chequered flag.
Get lost in the GYGO Labyrinth
Embark on a journey of twists, turns, and hidden corners as you navigate the captivating GYGO Labyrinth, an outdoor maze that will test your problem-solving skills and sense of direction.
Step into the heart of the labyrinth, where towering walls and winding paths create a captivating puzzle that will challenge your perception of space.
With multiple checkpoints and hidden surprises along the way, the labyrinth offers a unique experience that will keep you engaged from start to finish.
Test your skills with the Nerf Challenge
Prepare to engage in epic Nerf battles and test your sharpshooting skills at Nerf Challenge, GYGO's adrenaline-pumping Nerf blaster arena. Navigate the maze-like terrain, outsmart your opponents, and rack up points with every accurate shot.
Younger players can participate in specially designed game modes, while older players can experience the full intensity of competitive Nerf battles. Nerf Challenge prioritises safety, ensuring that all participants have a fun and injury-free experience.
Practise your swing at GYGO's Mini-Golf course
Immerse yourself in a world of music, excitement, and challenging obstacles as you step onto GYGO's Rock N' Roll Mini Golf course, an outdoor 18-hole mini-golf experience that will entertain and delight golfers of all ages.
Each hole features unique and challenging obstacles inspired by rock and roll memorabilia, from iconic album covers to legendary stage props. These obstacles will test your accuracy, precision, and strategic thinking.
Where to Eat near GYGO
Scaddabush Italian Kitchen & Bar Square One
— From: @gokupedia
Address: 209 Rathburn Rd W, Mississauga, ON L5B 4C1
Phone: +1 905-281-1721
Pricing: $$
Scaddabush is a casual dining Italian restaurant that serves up a variety of pizzas, pasta, salads, and other Italian dishes. Their kitchen table sets the stage for classic Italian hospitality and authentic Italian food.
Scaddabush is an Italian slang word for "a little bit of everything". You can try a little bit of everything with their social-sized dishes that are perfect for sharing.
In addition to their regular menu, Scaddabush also has a selection of gluten-free and vegan options. They also have a kids' menu so the whole family can enjoy delicious Italian cuisine.
Jack's Square One
Address: 219 Rathburn Rd W, Mississauga, ON L5B 4C1
Phone: +1 905-566-4662
Pricing: $$
Jack's is a Canadian casual dining restaurant chain, known for its fun atmosphere, classic comfort food, and large selection of beers on tap. They serve delicious wings, burgers, and other pub favourites.
Their famous chicken fingers are made from fresh never-frozen chicken and are coated in a crispy breading. The restaurant also hosts various social events including a trivia night every Tuesday.
La Carnita Square One
Address: 100 City Centre Dr, Mississauga, ON L5B 2C9
Phone: +1 905-766-1947
Pricing: $$
La Carnita is a vibrant taqueria inspired by Mexican street food and LA taco culture. Their menu extends beyond tacos, offering an array of snacks and large plates to tantalise your taste buds.
Their cocktail menu features classic margaritas, creative concoctions, and refreshing sangria. The restaurant is conveniently located within the Square One shopping centre, making it easy to access from anywhere in Mississauga.
Hibachi Teppanyaki & Bar Mississauga
— From: @girlsjustwanttoeatalot and @hibachicanada
Address: 299 Rathburn Rd W, Mississauga, ON L5B 4C1
Phone: +1 905-281-3888
Pricing: $$
Hibachi Teppanyaki & Bar is a Japanese-style teppanyaki restaurant that specialises in cooking on hibachi grills. Their menu features a variety of teppanyaki set meals, including tofu, chicken, salmon, AAA striploin steak, and AAA fillet mignon.
The restaurant offers a unique and entertaining dining experience where chefs prepare your meal right in front of you, using their samurai-like swordsmanship to slice, dice, and juggle ingredients while cooking on a sizzling teppanyaki grill.
Moxies Square One Restaurant
— From: @josephine_xu
Address: 100 City Centre Dr #730, Mississauga, ON L5B 2C9
Phone: +1 905-276-6555
Pricing: $$
Moxies is a contemporary casual restaurant located in the heart of Mississauga's Square One shopping centre. It offers a globally inspired menu, hand-crafted cocktails, and a vibrant atmosphere.
The menu features a wide variety of dishes, from classic comfort foods like burgers and pasta to more creative entrees like seafood and grilled meats. They also have a spacious patio that is perfect for outdoor dining during the warmer months.
Enjoy the modern décor, comfortable seating, and an open-concept kitchen that allows you to witness the chefs in action.
FAQs on GYGO