Fruity Fun in Toronto and Beyond: 7 Farms Offering Great Fruit-Picking Experiences
There's no place like Ontario for some fun fruit-picking! Thankfully, living in Toronto means that I have easy access to some of the most amazing fruit farms here and in surrounding areas.
While our personal favourite is strawberry season (which is sadly coming to a close), let's not forget that there is a colourful myriad of fresh summer fruits to choose from such as raspberries, blueberries, pears, and corn!
These are still in season all the way up to August, so we're rounding up some of the most-recommended fruit farms you can visit when you're in the area. Read on below!
1. Robintide Farms
Address: 2720 King Vaughan Rd, King City
Operating Hours: Tues – Fri: 9:00 AM-6:00 PM, Sat – Sun: 8:00 AM-5:00 PM, Mon: 12:00-6:00 PM
Robintide Farms is a haven for strawberry lovers. They have over 25 acres of strawberry fields, with 9 varieties of strawberries to choose from.
Prices start at $12.75 for 2L Robintide Farms Basket, which is quite a generous portion to enjoy with the family.
While you only have until July to head over for your strawberry fix before the season ends, know that this farm also offers a Pumpkin Patch & Corn Walk come fall season. This makes for a great family activity, so mark your calendars as this opens in late September.
Be sure to check out the Robintide website where you will find the prices for admissions, memberships, and packages you can get while visiting the farm.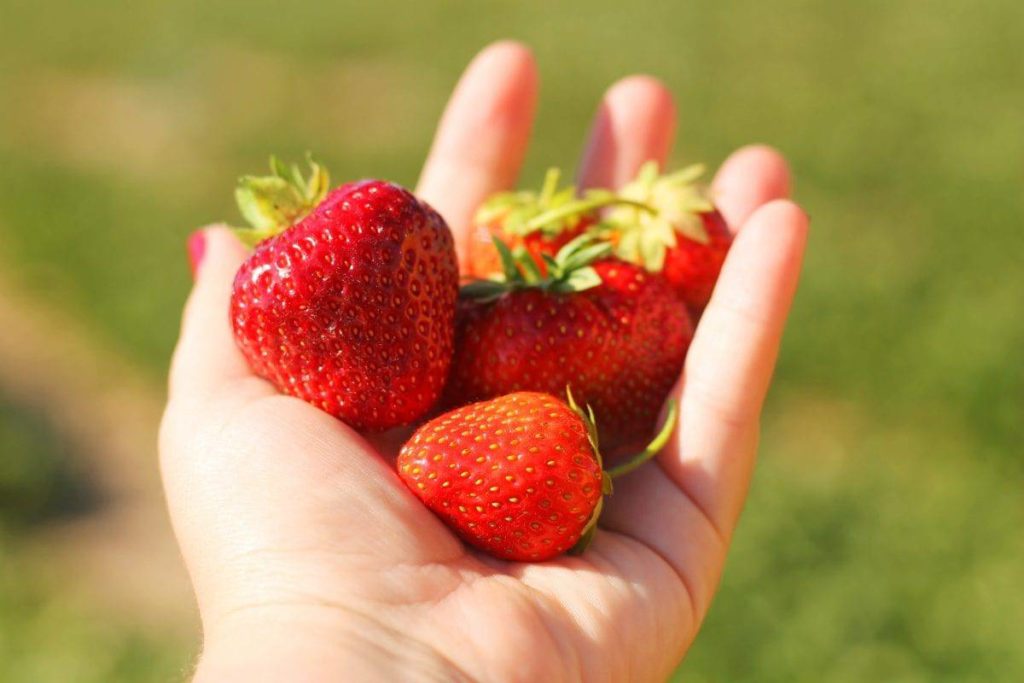 2. Downey's Farm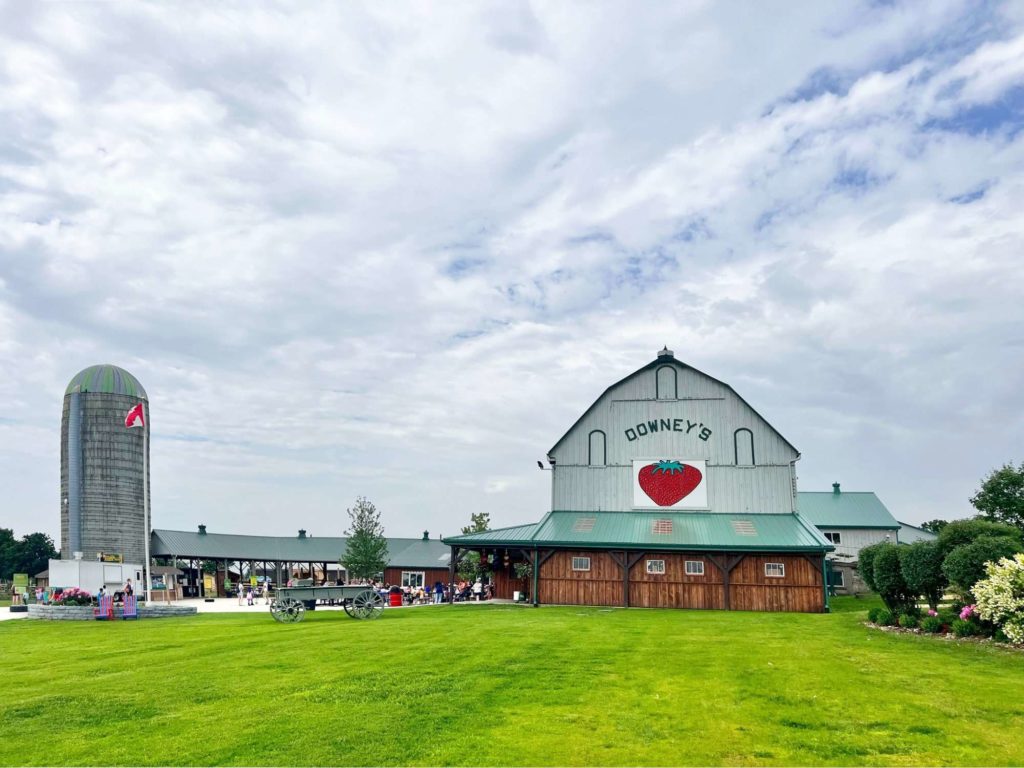 Address: 13682 Heart Lake Rd, Caledon
Operating Hours: 9:00 AM-5:00 PM daily
Downey's Farm is famous for their fall, pick-your-own pumpkins. Come fall, you will see everyone in the pumpkin patch with the classic barn in the back featuring a mural of a jack-o'-lantern.
Though, they also have a great selection of pick-your-own fruits right now! Raspberry patches are currently open for picking, with apple-picking season opening August 26th.
Upon arriving at the farm, just grab your basket and take the wagon ride right to the raspberry patches. The minimum spending amount is $8 for a 1 quart basket of raspberries, which includes the price of the wagon ride and picking.
3. Willis Family Fruit Farm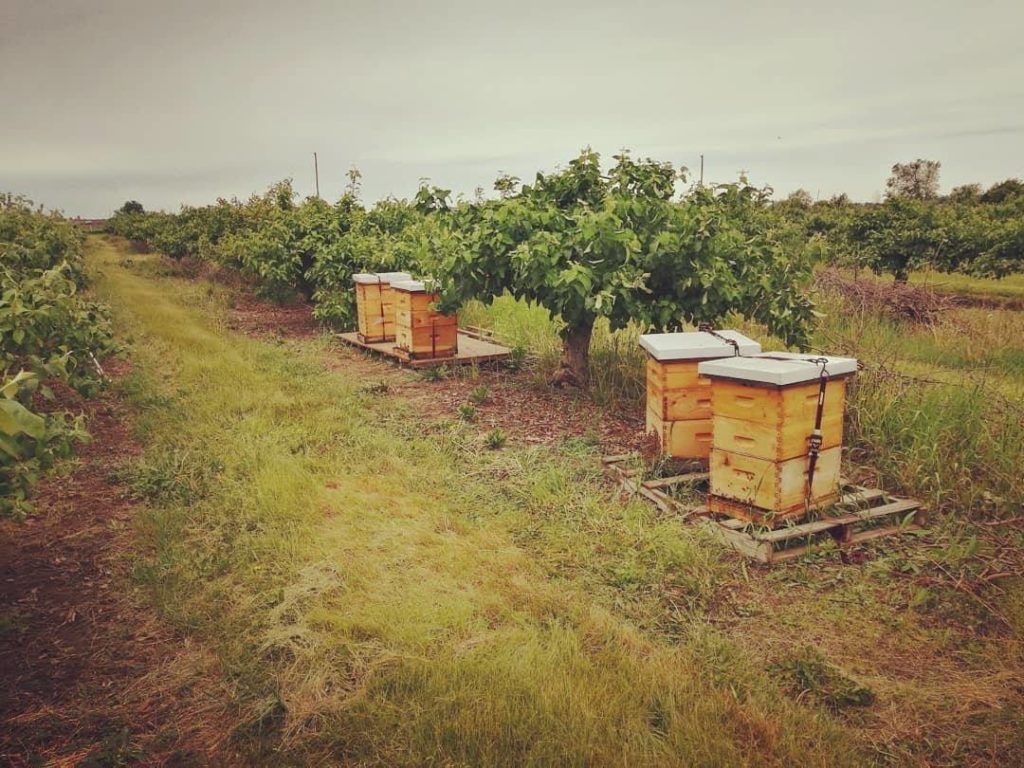 Address: 6063 Fifth Line, Milton
Operating Hours: 10:00 AM onwards
Willis Family Fruit Farm is a cute little family-owned farm, which tends to be open late August to early September. They are mostly famous for their apples, but they also dabble in raspberries!
They also have a wagon ride that will take you for a tour around the farm and into the patches – a perfect family activity.
Their website also contains some delicious recipes you can try with your personal harvest. We recommend trying their apple crisp and apple pie recipes – they were a sure hit with us!
Milton is only an hour-long drive from Toronto, so t makes for a nice family adventure, or a date.
4. Brook's Farms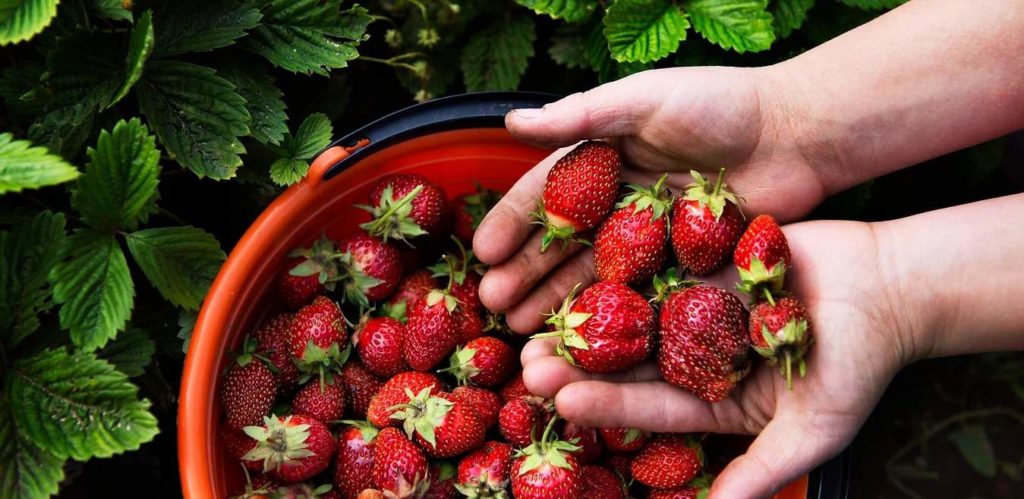 Address: 122 Ashworth Rd, Mount Albert
Operating Hours: 8:00 AM-6:00 PM daily
The amount of fresh fruit that Brook's Farms has available for picking is overwhelming. You can go and pick nearly every juicy fruit you need for your summer of fresh eating!
Right now when you go to Brook's, you can expect to pick strawberries, Saskatoon berries, red and black currants, gooseberries, and purple, red and black raspberries. Come fall, they will also have apples and pumpkins available.
The farm also has a market if you'd rather get them already freshly-picked and prepared. You can even order them from the convenience of home via their online market, Made by a Farmer.
After you pick your fruits in the glorious summer sun, you can make your way into their bakery and cafe where you can grab lunch and dessert. Their menu looks amazing, so be sure to check it out online before you go.
For those interested in doing a fruit-picking party, they also host events at the farm. Click here to get all the details on their packages and how to book a slot.
5. Trapper Bob Strawberry Farm
Address: 16864 Warden Ave, Newmarket
Operating Hours: Mon–Fri: 8:00 AM-7:00 PM, Sat: 8:00 AM-5:00 PM
Trapper Bob's specialty is pick-your-own strawberries and sweet corn. Their strawberry season starts in late June, while their corn season starts in late July.
While the strawberries will be gone soon, the corn will be ready to pick in no time! We recommend trying Trapper Bob's special corn variety called "Triple Sweet" which is often referred to as the peaches and cream of corn.
You can pick your own corn or have it picked for you at $8 a dozen. Be sure to call the farm before you make your way out to the farm to get the lowdown on what's available for picking!
6. Reesor's Farm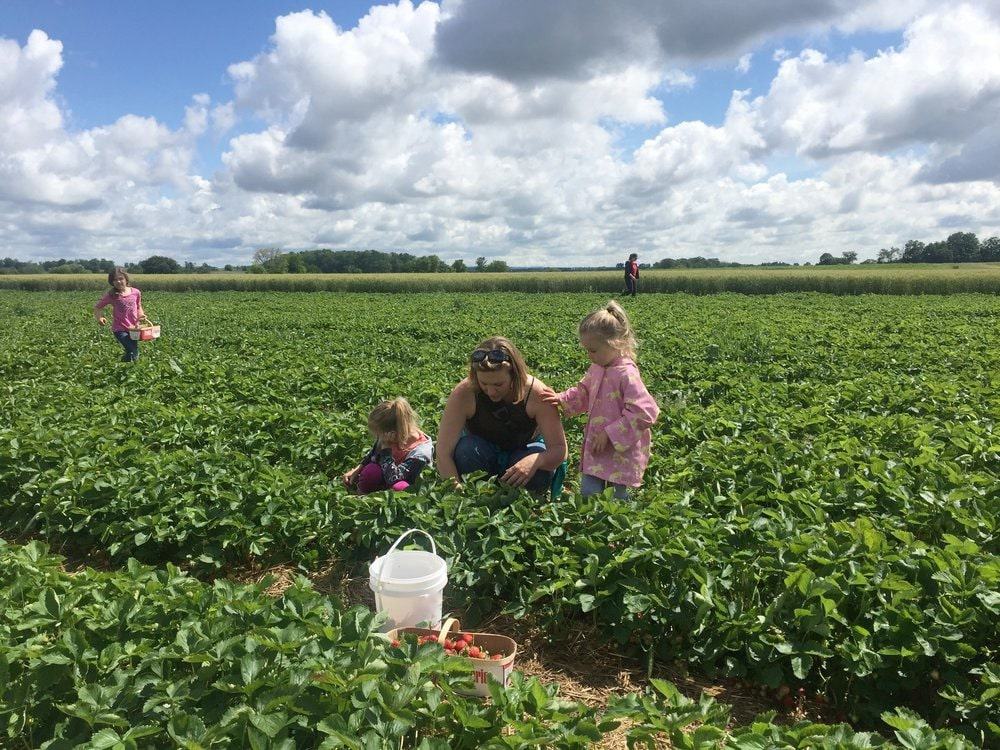 Address: Elgin Mills Rd E, 700 metres east of, Ninth Line, Markham
Operating Hours:
Reesor's Farm normally has a great array of strawberries to pick. However, strawberry season is from mid-June to early July, which means you'll have to wait until next year for your turn.
However, people also flock to Reesor's for their farmer's market. Check out their freshly-picked selection of fruits and vegetables, and even mouthwatering baked goods preserves, and top-quality frozen meats.
Then you can make your way back to Reesor's come fall, because pumpkins will then be ready for the picking!
7. Wilmot Orchards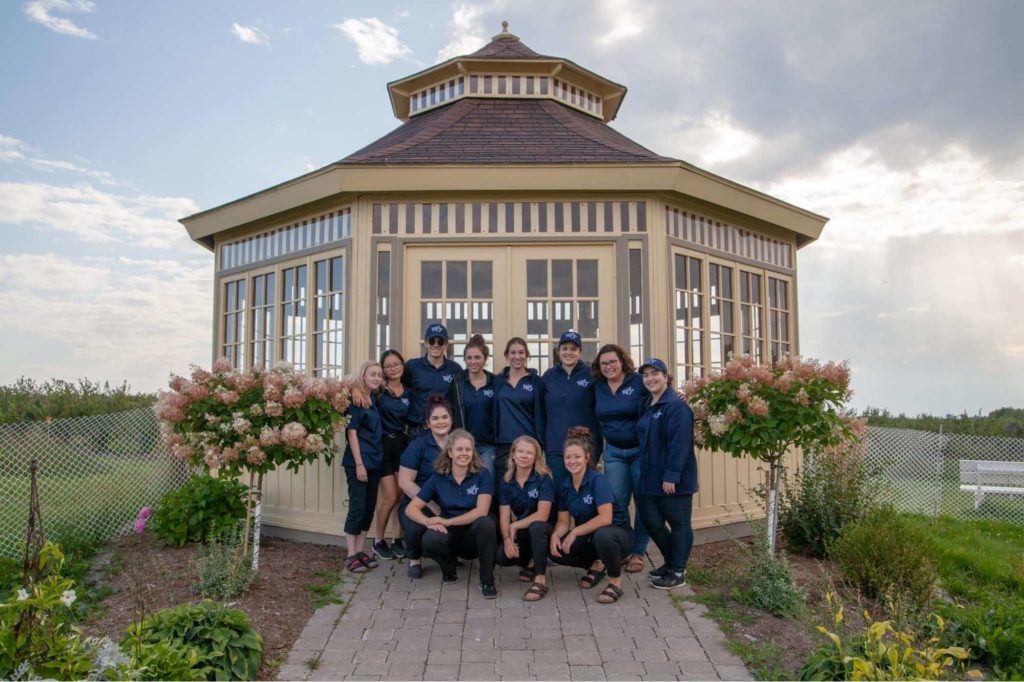 Address: 3337 Concession Rd 3, Newcastle
Operating Hours: Mon–Thur: 9:00 AM-7:30 PM, Fri–Sun (and Civic Holiday Monday): 9:00 AM-4:30 PM
As of writing, Wilmot Orchards has just recently reopened to the public, making them the newest farm destination to visit.
They're known for their delicious variants of juicy blueberries, which presents a new but equally-tasty experience for those more accustomed to strawberry picking or pumpkin patches.
Pick-your-own prices start at $14.50 for 2 litres, going all the way up to 8 litres for those looking to harvest in bulk. You can also opt to go for pre-picked blueberries, where prices start at $9.60 per litre.
This farm is home to over 20 acres of blueberries, so it'll be quite easy to fill up a couple of baskets. During your visit, make sure you check out their AppleBerries Cafe and pick up some amazing blueberry desserts made in-house.