The 5 Best Japanese Restaurants in Toronto
If your budgeting plan consists of a "sushi fund" for those irresistible cravings, then you've come to the right place. Toronto boasts an array of exceptional Japanese restaurants that offer traditional omakase experiences to inventive sushi menus.
In this guide, we'll point out the best Japanese restaurants in Toronto, where you can savour ramen, fresh sashimi, expertly crafted maki rolls, and other Japanese classics!
The 5 Best Japanese Restaurants in Toronto
How much does dining at a Japanese restaurant cost in Toronto?
In Toronto, a meal for two in the Japanese restaurants featured in this review would cost around $95 on average. 
High-end spots such as Akira Back may be more costly, while casual sushi joints such as Imanishi Japanese Kitchen could be more budget-friendly.
How We Chose the Best Japanese Restaurants in Toronto
1. Miku Toronto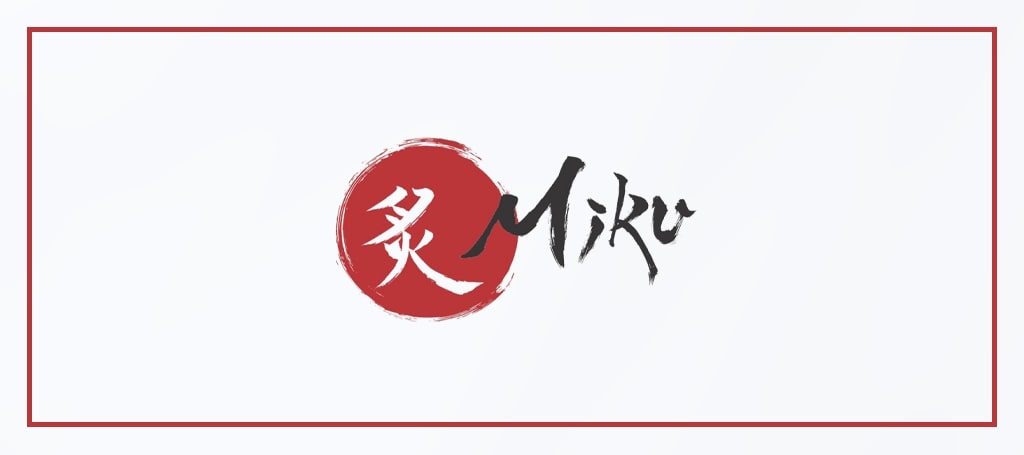 Business Address: 10 Bay St. #105, Toronto, ON M5J 2R8
Website: https://mikutoronto.com/
Instagram: Miku Restaurant Toronto (@mikutoronto)
Phone Number: (647) 347-7347
Business Hours:
       Monday: 12 PM–9 PM
       Tue-Thurs: 11:30 AM–10 PM
       Fri-Sat: 12 PM–10 PM
Sunday: 12 PM–9 PM
Miku Toronto specialises in Aburi cuisine, a technique that involves flame-searing seafood to create unique textures and elevate natural flavours.
Their Head Sushi Chef, Junnosuke Nakagawa, continually wows patrons even after eight years. He embraces the Japanese philosophy of Ningenmi or 'the human flavour,' and he finds happiness by bringing joy to others.
A must-try is their Miku roll, a delicious creation featuring salmon, uni, snow crab, and cucumber, rolled with tobiko. The crunchy flame-seared tobiko offers a nice contrast in texture with its creamy sauce.
For dessert, don't miss their Japanese and European-inspired desserts crafted in-house by their pastry team. A bestseller is their ichigo mochi dome, a brown sugar cookie filled with mashed strawberries and cream, jasmine tea ice cream, and walnut toffee.
Miku Toronto's beverage program is equally impressive, featuring signature cocktails, wines, and an extensive sake list. As a bonus, their knowledgeable staff suggests ideal pairings to complement your palate.
Specialises in Aburi cuisine
Embraces the Japanese philosophy of Ningenmi
Serves cocktails, wine, and sake
Staff provide pairing suggestions
Wheelchair accessible
Free WiFi and parking
Non-moking restaurant
A bit pricey
Reports of staff being noisy and loud
Customer Reviews
A beautiful venue with incredible food and service
"A beautiful venue with incredible food and service! Our server did a wonderful job of describing every dish that was brought to the table! The sablefish and the green tea symphony were the highlights of my dinner, but everything I've pictured below was incredible. Food: 5/5 | Service: 5/5 | Atmosphere: 5/5; Recommended dishes: Miku Roll, Japanese Wagyu, Aburi Sushi Plate, Sashimi Plate."
Kerry LaiFatt, Google Review
The best Aburi sushi place in Toronto
"The best Aburi sushi place in Toronto. I've been going here for years and it's finally the time to review. Always consistent & delivers what's expected. Service is always adequate. Not too much, not too less. Clean and modern interior. Spacious. Adequate noise level. A great date spot or a hangout with friends spot. Love their oshi sushi and a la carte sushi. Good quality. Food: 5/5 | Service: 5/5 | Atmosphere: 5/5."
Toronto Gal, Google Review
2. JaBistro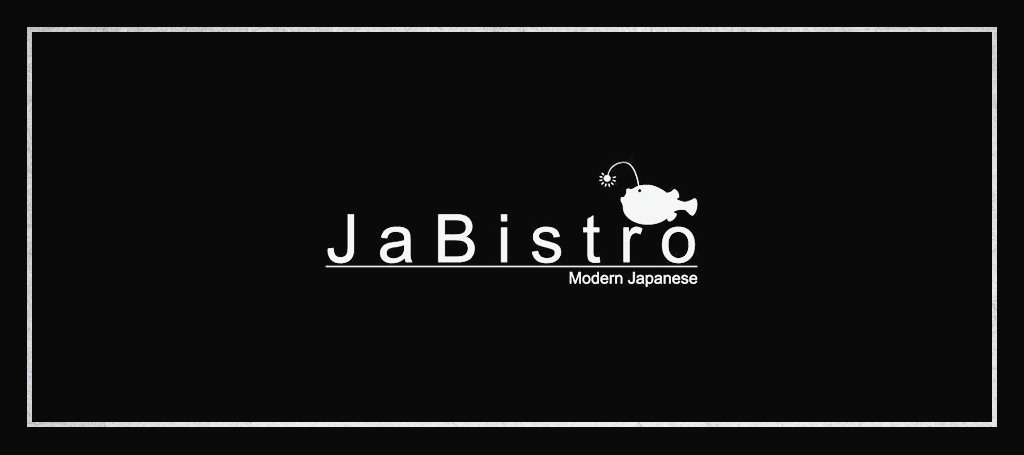 Business Address: 222 Richmond St W, Toronto, ON M5V 1V6
Website: https://www.jabistro.com/
Instagram: JaBistro (@jabistro222)
Phone Number: (647) 748-0222
Business Hours:
       Mon-Tue, Sun: 11:30 AM–2:30 PM, 5 PM–10 PM
       Wed-Thurs: 11:30 AM–2:30 PM, 5–11 PM
       Fri-Sat: 11:30 AM–2:30 PM, 5 PM–12 AM
JaBistro opened in 2012, offering a refined interpretation of traditional Japanese sushi and sashimi. The restaurant's aesthetic thoughtfully aligns with this, blending light wood panels and exposed brick walls.
It specialises in oshizushi, one of the oldest forms of sushi originating over 400 years ago in Osaka. It involves compressing sushi rice with fresh fish, resulting in yummy, bite-sized treats.
They're known for their salmon oshizushi. The combination of fresh salmon and perfectly seasoned rice is quite addicting.
For dessert, try their matcha creme brulee. Its mild sweetness and refreshing quality will help cleanse your palate.
For those who appreciate the artistry of sushi making, sitting at the sushi bar is a must. It's fun to watch skilled chefs craft each piece.
JaBistro also offers private dining. Their main dining room and rooftop patio – selected by Toronto Life as one of the city's best patios – are ideal for hosting special events.
Specialises in oshizushi
Stylish restaurant
Has a full bar
Has gluten-free options
Has parking options
Offers private dining
Seating is a bit cramped
Comparatively pricey
Customer Reviews
Highly recommend for those seeking a genuine Japanese dining experience
"Recently dined at JaBistro in Toronto, and it was an exquisite experience. The ambiance was both stylish and inviting, perfectly embodying the essence of upscale dining. As for the food, it was a visual and culinary delight. The sushi pieces, adorned with delicate garnishes, not only looked impeccable but tasted just as incredible. The flavors were authentic and rich, making each bite a memorable one. The presentation of the dishes, especially with the vibrant colors of the sushi, was picture-perfect. Additionally, the cocktails complemented the meal, both in taste and aesthetics. Highly recommend JaBistro for anyone seeking a genuine Japanese dining experience in Toronto! Food: 5/5 | Service: 5/5 | Atmosphere: 5/5; Recommended dishes: Sashimi Sampler, Wagyu Oshizushi."
Artur Tymchyshyn, Google Review
The freshness of the fish was honestly amazing
"We had a phenomenal omakase at JaBistro! Every course was beautifully presented and so well thought out as to have every individual item shine, while still managing to make each flavour compliment one another so perfectly. The freshness of the fish was honestly amazing — especially the salmon and tuna. The fattiest tuna had a melty texture to it that instantly had me hooked. Both cocktails we ordered were also great, and the desserts were really delicious as well! I don't have a single thing to say about the experience that isn't overwhelmingly positive. For the price point, I absolutely feel like the omakase here was well worth the money. I'm so glad we tried it, and I'd happily do it again in the future! Food: 5/5 | Service: 5/5 | Atmosphere: 5/5; Recommended dishes: Lobster Miso Soup, Aburi Sushi, Sashimi Sampler, Sampler, Wagyu."
April Hatle, Google Review
3. Imanishi Japanese Kitchen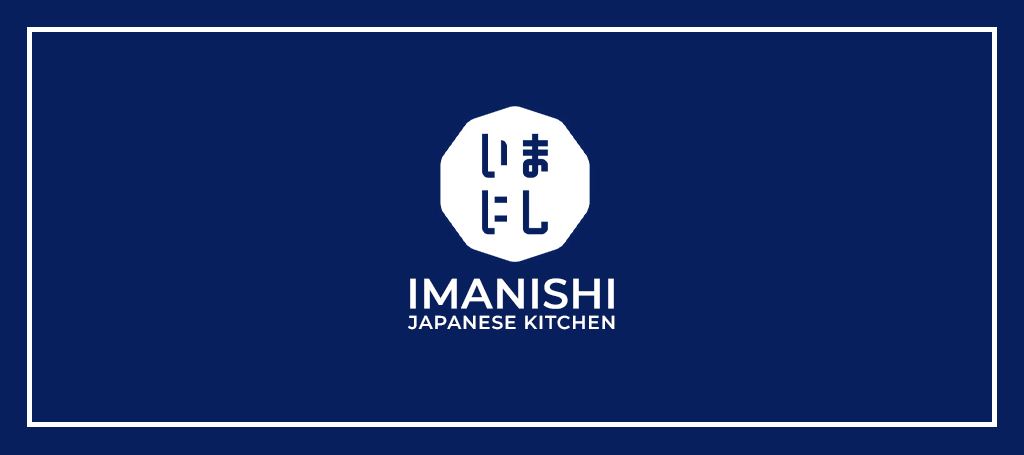 Business Address: 61330 Dundas St W, Toronto, ON M6J 1Y1
Website: https://www.imanishi.ca/
Instagram: iMANiSHi JAPANESE KiTCHEN (@imanishijapanesekitchen)
Phone: (416) 706-4225
Business Hours: Mon-Sat: 5:30 PM–11 PM
Imanishi Japanese Kitchen's mission is to promote "Edo-mae" ("Edo" is the old name for Tokyo!) or Tokyo homestyle cooking, service, and atmosphere.
What makes them unique is that they use only fresh, umami-sensitive ingredients. These include fish, shellfish, cured meats, and a variety of flavourful elements like mushrooms and green tea.
In terms of dishes, they specialise in small, tapas-style plates, each designed to complement beer, sake, or wine.
A crowd favourite is their yuzu karaage – a mix of citrusy brightness and savoury, crispy perfection. Another must-try is their sweet corn tempura, known as kakiage, seamlessly blending crunch, sweetness, and spiced batter.
Imanishi also offers a range of fun merchandise, from quirky tees and caps to bento boxes, pins, and blankets.
Focuses on Tokyo homestyle cooking
Specialises in tapas-style dishes
Only uses fresh umami-sensitive ingredients
Each dish pairs with beer, sake, and wine
Carries quirky merchandise
Relaxing and enjoyable background music
Closed on Sunday
Open only for dinner
Small space
Customer Reviews
The tapas-style plates were all delicious
"We came by on a weekend as a group of three for some late dinner. We had to wait a bit for our table to be ready and had a delicious cocktail while hanging out. The tapas style plates were all delicious, we could have tried the whole menu. The fish jerky may have been my favorite. We ordered a ton of food and drinks and were surprised at how fairly priced the meal was. We will definitely be coming back. A great spot if you want to impress some foodies."
Jonathan Basha, Google Review
The food was homestyle Japanese, genuine and assembled with care
"There are very few places that let me appreciate food and this is one of them. I've only been here twice but both times served as great experiences. It's a hidden gem despite being right on Dundas. The signage on the entrance could be bigger for sure. The food was home style Japanese and, I'm no expert, but seem genuine and assembled with care. 3 to 4 tapas was enough for two, didn't break the bank, provided a dynamic variety for the palette, and served as a memorable night. I only wish it was open for lunch."
Frederick Goh, Google Review
4. Kinka Izakaya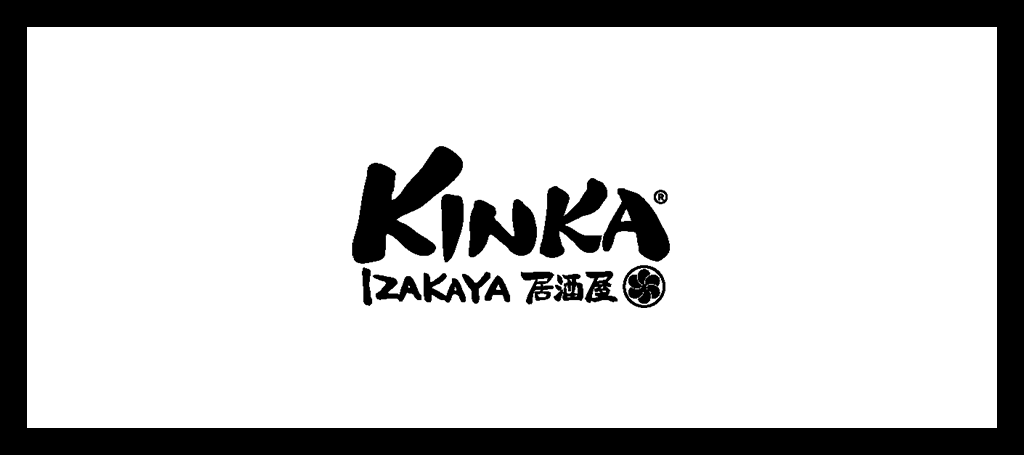 Business Address: 398 Church St, Toronto, ON M5B 2A2
Website: https://www.kinkaizakaya.com/
Instagram: KINKA IZAKAYA TORONTO (@kinkaizakayato)
Phone Number: (416) 977-0999
Business Hours:
Mon-Wed, Sun: 5 PM–11 PM
Thursday: 5 PM–12 AM
Fri-Sat: 5 PM–1 AM
Kinka Izakaya, established in 2009, claims to be the first to bring authentic izakaya fare and Japanese-style hospitality to Toronto. In case you don't know yet, an izakaya is a Japanese pub – perfect for unwinding after a tough day at work.
Their mission can be found in their name: Kinka translates to "Golden Flower," which in Japanese culture, embodies happiness. As such, they aim to deliver happiness to each guest through mouth-watering dishes and great service.
Aside from table seating, they offer intimate counter seating, wherein patrons can watch the chefs' culinary artistry.
They also have an outdoor patio, for those who want to have lunch on a sunny day or dine while watching the twinkling lights of the city at night.
A crowd favourite, the oyster kakimayo, boasts sumptuous baked oysters, and is a lovely garlicky and cheesy fare. Another is their udon, featuring perfectly poached eggs that blend effortlessly with the noodles.
Plus, they offer vegetarian dishes on the menu, which includes miso soup and a variety of salads.
Specialises in authentic izakaya fare 
Offers counter and outdoor seating
Offers vegetarian dishes
Free off-street parking
Wheelchair-accessible
Serves alcohol
Reservation required for 10 people or more
A bit noisy
Comparatively small portions
Customer Reviews
Undoubtedly the best Asian restaurant in all of Toronto
"The Kinka Restaurant is undoubtedly the best Asian restaurant in all of Toronto! From start to finish, our visit was a wonderful experience. The service staff greeted us warmly and bid us farewell at the end of our meal, adding a personal touch. The speed at which our orders were served was impressive, and the taste of the food was simply delightful. We tried various tapas, and each of them was a true explosion of flavors. Whether you have a small or a big appetite, you'll always find something to your liking here. The open kitchen signifies transparency and freshness. All in all, the Kinka Restaurant comes highly recommended and deserves more than just 5 stars. The 4.4 stars it currently has are truly an injustice! We will definitely be back."
Damian Oberreich, Google Review
Great place to catch up with friends over a beer and tapas style food
"I love the environment of this place. The staff is very engaged with the customers and you feel very welcome when you walk in. The food is very reasonably priced. The variety on the menu is outstanding. Yes, the food is delicious. It's open late and a great place to catch up with friends over a beer and tapas style Japanese food."
Charles C, Google Review
5. Akira Back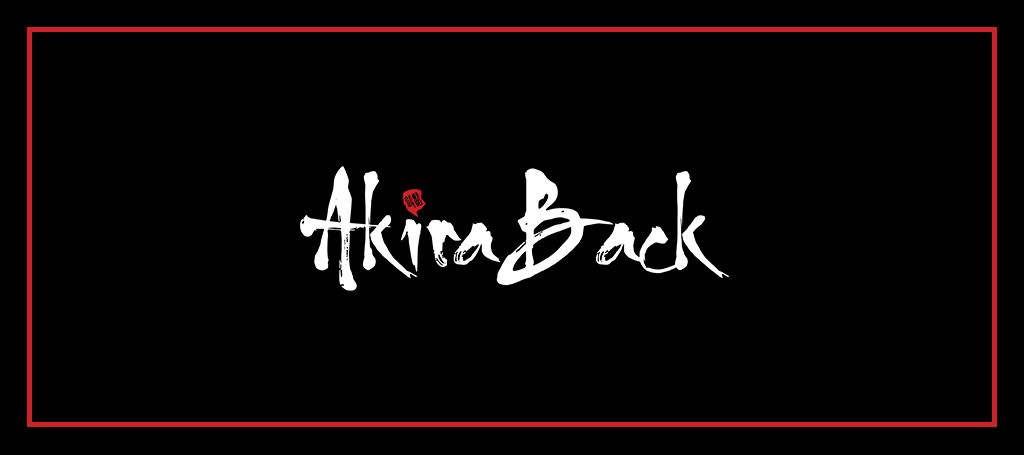 Business Address: 80 Blue Jays Way, Toronto, ON M5V 2G3
Website: https://akirabacktoronto.com/
Instagram: Akira Back Toronto (@akirabacktoronto)
Phone Number: (437) 800-5967
Business Hours:
Mon-Wed: 5 PM–10 PM
Thurs-Sat: 5 PM–11 PM
Sunday: 5 PM–10 PM
Chef Akira Back is a Michelin-starred chef who studied under Iron Chef Masaharu Morimoto. Nestled in Toronto's Bisha Hotel, his first Canadian namesake restaurant is certainly a must-visit.
He draws inspiration from his Korean roots and globetrotting adventures. That's why his menu marries the elegance of Japanese cuisine with the robust flavours of authentic Korean dishes.
This marriage is highlighted in one of his signature dishes, his tuna pizza. It features a baked tortilla crust with slices of tuna, micro shiso, truffle oil, and a sprinkle of Maldon sea salt.
Another fusion treat is his AB wagyu tacos. It has succulent wagyu beef with rich notes of bulgogi sauce and tomato ponzu – a Japanese citrus-based sauce.
The food is just as great as the 140-seat restaurant's style – with layers of gold and carbon black detailing. As a personal touch, it has a curved watercolour ceiling, inspired by the artwork of Chef Back's mother.
This restaurant offers private dining options – ideal for those looking for an intimate, stylish space for a special gathering. It also has a six-seat sushi bar for those who want to see chefs in action.
Owned by a Michelin-Starred chef
Specialises in Japanese-Korean fusion dishes
Luxurious and spacious restaurant
Has a six-seat sushi bar
Offers private dining
Vegetarian and gluten-free options
Pricey
Comparatively smaller portions
Long wait times
Customer Reviews
Everything we ordered was unique, delectable, and refined
"I was highly recommended to check this place out. We are so glad we did. Everything we ordered was unique, delectable and refined. I loved that they had non-alcoholic drinks on their drinks menu, as a non-drinker it was pleasant to see they accommodated for that. The menu was also written extremely well, you didn't have excessive, fancy verbiage. The atmosphere was upscale but comfortable. The service was excellent, everyone was very friendly and professional. I could go on and on. Highly recommend! Food: 5/5 | Service: 5/5 | Atmosphere: 5/5; Recommended dishes: Salmon Tataki."
Sana Butt, Google Review
If I can post a 7-star review, I would
"My most favorite restaurant in Toronto! If I can post a 7-star review for Akira Back Toronto every single time I dine here, I would. We come here at least twice a year, but if I can dine here once a month, I certainly would. Food is outstanding, service is stellar, atmosphere is chic. Recommend every single item on the menu. Dasha is amazing, but would choose Akira Back over it in a heartbeat. Would love to try all his other restaurants around the world. Food: 5/5 | Service: 5/5 | Atmosphere: 5/5 Recommended dishes: New Style Carpaccio, AB Wagyu Tacos, Sashimi Platter, Miso Black Cod, Black Sesame Cheese Cake, Salmon Tataki, Rock Shrimp, White Fish Carpaccio, Truffle Bomb, Wagyu Fried Rice, Mushroom Pizza, Toro Caviar, Lamb Chops, Omakase, Toro Tartare, Yellow Tail Serrano, Tuna Pizza, Pebbles Lychee Mousse, Scallop."
LV Rael, Google Review