5 Top-Rated Fashion Designers in Toronto
Fashion is one of the many ways people express themselves. Some people even rely on professionals to look their best for a special occasion, or even just the everyday. 
Here are some of Toronto's top-rated fashion designers. We reviewed them according to their expertise, style, and other relevant information. 
Top-Rated Fashion Designers in Toronto
We used the following factors to examine each of the fashion designers in this list: 
How much does hiring a fashion designer cost? 
There is no denying that professional stylists and fashion designers can be expensive. It all boils down to whether people get what they pay for. 
Here is a sample price table to serve as your guide: 
| Fashion design services | Average cost |
| --- | --- |
| Per hour  | CAD 500.00 to CAD 1,000.00 |
| Per piece  | CAD 2,000.00 to CAD 20,000.00 |
| Per collection | More or less than CAD 500,000.00  |
Please note that these are only estimated costs and that actual quotes will come from the designers themselves. 
1. Kirk Pickersgill and Stephen Wong — Greta Constantine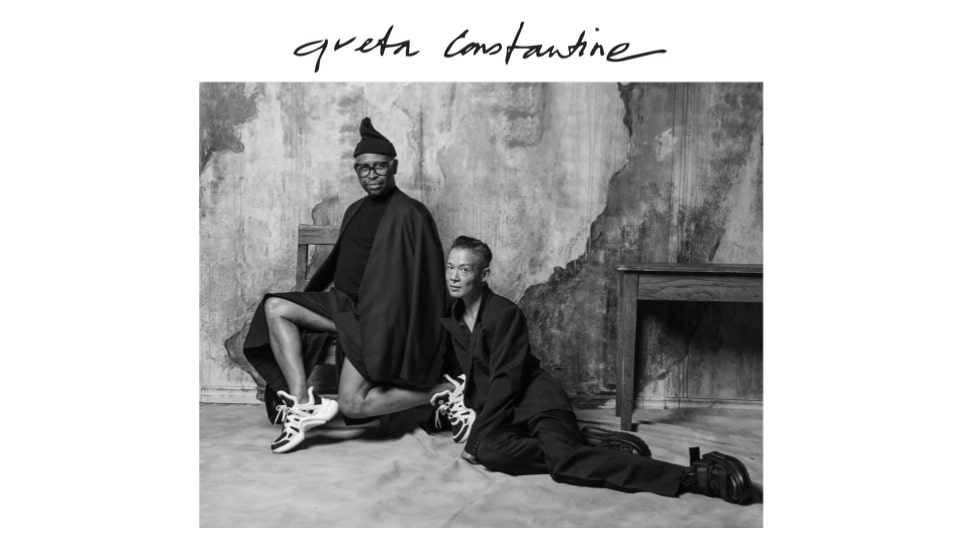 | | |
| --- | --- |
| EXPERTISE | ★★★★★ |
| ⮕Skills | ★★★★★ |
| ⮕Knowledge | ★★★★★ |
| STYLE | ★★★★☆ |
| ATTITUDE | ★★★★☆ |
| REPUTATION | ★★★★☆ |
Founded in 2006, Greta Constantine is among the best fashion design names in Toronto that found its way to the global stage. It is only fitting that its founders, Kirk Pickersgill and Stephen Wong, are among the top-rated fashion designers in the city. 
We list Kirk Pickersgill and Stephen Wong as one as they share a reputation given their business. They also have a shared portfolio, so it would be best to focus on reviewing their brand creativity rather than their individuality. 
The best thing about Pickersgill and Wong's work is that they are branded as "accessible luxury." This is because most of their eclectic pieces are ready-to-wear fits for stylish women. 
Another thing to like about these two designers is that while their pieces are ready-to-wear, they still make sure to showcase diversity in every collection. Each collection displays different styles, as well as colours and patterns. 
We also like how this duo works together. Wong is more expressive and focused on the details, while Pickersgill attends to the wearability of each piece and the entire look. 
Of course, hiring this duo for a custom piece or collection would mean a very expensive cost, as they usually do ready-to-wear pieces. We also find that their office rarely accepts walk-ins and would rather have appointments made via email. 
It is also automatic to note that this fashion duo's work does not cater to men, so you can't expect anything from them in that aspect. Still, they are usually approachable and are fun during professional conversations. 
Kirk Pickersgill and Stephen Wong are two of the best designers for expressive and diverse pieces for women. They have fits for fabulous occasions, be it pantsuits, dresses, or just a pretty top. 
17 years in the business
Produces ready-to-wear pieces
Diverse aesthetic
Has a good creative work process
Expensive custom made pieces 
Rarely accepts walk-ins
2. Sid Neigum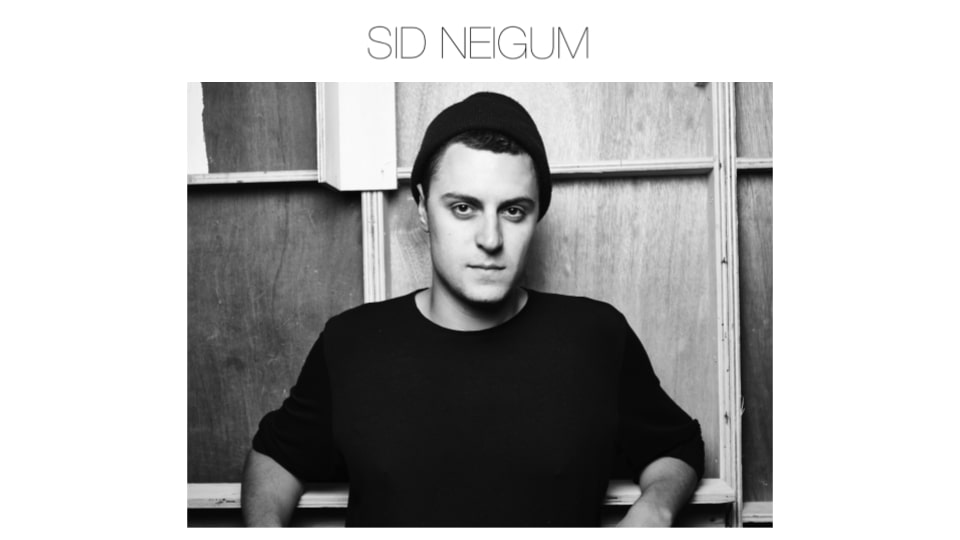 | Test | Info |
| --- | --- |
| WEBSITE | https://sidneigum.com/ |
| HEADQUARTERS | 60 Bathurst Street, Unit 408, Toronto, Ontario |
| CONTACT INFORMATION | +1 647-969-7430 |
| | |
| --- | --- |
| EXPERTISE | ★★★★★ |
| ⮕Skills | ★★★★★ |
| ⮕Knowledge | ★★★★★ |
| STYLE | ★★★★☆ |
| ATTITUDE | ★★★★☆ |
| REPUTATION | ★★★★☆ |
Sid Neigum is known for his androgynous fashion style. He has designed and named pieces for and after celebrities and models such as Hailey Bieber and Kylie Jenner. 
The designer has gone far since March 2011, when he presented his first collection at Toronto Fashion Week. A year after, he received the Toronto Fashion Incubator's New Labels Award and was featured in various publications such as Vogue. 
Neigum's style, apart from bringing out the masculine and feminine aspects of a piece, is characterized by different cuts that emphasise one's body type or shape. We find this great as many people now dress in accordance with their physical assets. 
We also like how this designer plays with colors and fabric styles to showcase both the boldness and softness of a piece. Some of his best are available for purchase on his website, along with some upcoming collections to watch out for. 
We do note that some of his bestsellers often go out of stock immediately and that certain colors in a particular style may not always be available. Neigum also designs exclusively for women, but his androgynous pieces can sometimes appeal to men. 
Neigum's team can also perform alterations should a customer have sizing requests. The entire team is nice and easy to communicate with, including the designer himself. 
Shipping and returns are complimentary from this designer's shop. However, some orders can take long, depending on one's location. 
All said, Sid Neigum is the best option for those who want to showcase a chic yet edgy style. Some of his pieces are also suitable for renaissance fashion fans. 
Androgynous style 
Has designed for celebrities and models
Attends to alteration requests
Complimentary shipping and returns
Reports of some stocks running out fast
Reports of delayed deliveries
3. Lesley Hampton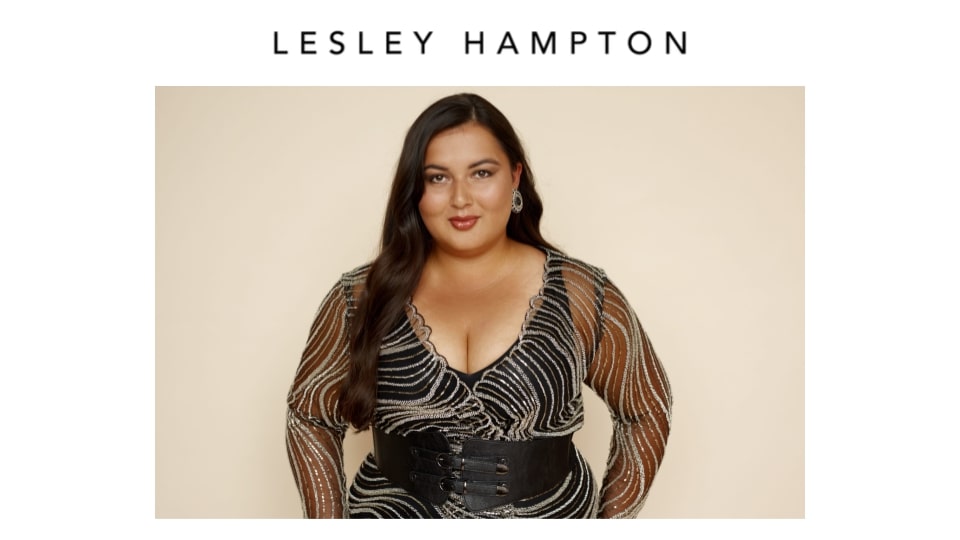 | | |
| --- | --- |
| EXPERTISE | ★★★★★ |
| ⮕Skills | ★★★★★ |
| ⮕Knowledge | ★★★★★ |
| STYLE | ★★★★☆ |
| ATTITUDE | ★★★★☆ |
| REPUTATION | ★★★★☆ |
Regarded as an important person in the indigenous fashion landscape, Lesley Hampton began her career in 2016, when she was 22 years of age. This empowering woman translates activism into style and expresses her voice through her pieces. 
We like Hampton not only because of her authenticity, but also for her adaptability in design. While most designers out there produce runway fits, she comes up with collections for formal, casual, and even athleisure wear. 
We also like how she promotes body positivity by catering to various body types and providing a platform for plus size models. This shows her commitment to her craft and to her values and principles. 
Do take note that this designer does not disclose their office address unless requested. Her body of work can be seen on her website, with some pieces available for purchase and suitable for men as well. 
Hampton and her team are also advocates of sustainability, so they practice slow fashion by making small productions and using recyclable materials. This means that some pieces really take some time to be made and shipped to customers. 
Lesley Hampton is a great example to young women and girls when it comes to using your platform to champion advocacies. Her inclusive and comfortable fashion pieces are definitely worth buying. 
Translates activism to fashion
Promotes body positivity and inclusivity
Has a collection of athleisure wear
Champions sustainable materials
Office address not publicly disclosed
Relatively long lead times for orders
4. Chloé and Parris Gordon 
| Test | Info |
| --- | --- |
| WEBSITE | https://beaufille.com/ |
| HEADQUARTERS | 42 Gladstone Ave, Toronto, Ontario |
| CONTACT INFORMATION | +1 416-533-3019 |
| | |
| --- | --- |
| EXPERTISE | ★★★★★ |
| ⮕Skills | ★★★★★ |
| ⮕Knowledge | ★★★★★ |
| STYLE | ★★★★☆ |
| ATTITUDE | ★★★★☆ |
| REPUTATION | ★★★★☆ |
Another duo in this list, sisters Chloé and Parris Gordon of Beaufille are known for their pieces that mix both the masculine and feminine elements of fashion. The name of their business literally translates to "handsome girl." 
Beaufille was founded in 2009 and has grown since, with icons such as Lady Gaga and Selena Gomez becoming fans of the label. This is because as designers, the Gordon sisters focus not on trends, but on producing timeless pieces. 
We like how they have almost everything: dresses, trousers, skirts, sweaters, jackets, and even cropped tops. They even have a jewelry line and a collection of repurposed fits, which are great to complete the effortless chic look they aspire to showcase. 
Belts and bodysuits are also available. We like how most of their pieces are also along the reasonable luxury to usual-fashion-designer price range, giving them more points when it comes to affordability. 
Given their young age, these two are also very approachable and communicative. We also like their teamwork and how they made use of their college degrees, as Chloé designs the ready-to-wear clothing and Parris designs the jewellery lines. 
We do note that they only accept store customers by appointment. We also find that they only currently ship to Canada and the United States for now, with taxes applicable. 
Sisters Chloé and Parris Gordon are the go-to designers for women who want to express both their soft and strong sides through fashion. They provide a well-put together look—from clothing to accessories. 
Mixes masculine and feminine fashion elements
Jewelry and accessories are also available
Competitive prices
Great teamwork and process 
Headquarter visits strictly by appointment
Only ships to Canada and the United States (taxes applicable)
5. Matthew Gallagher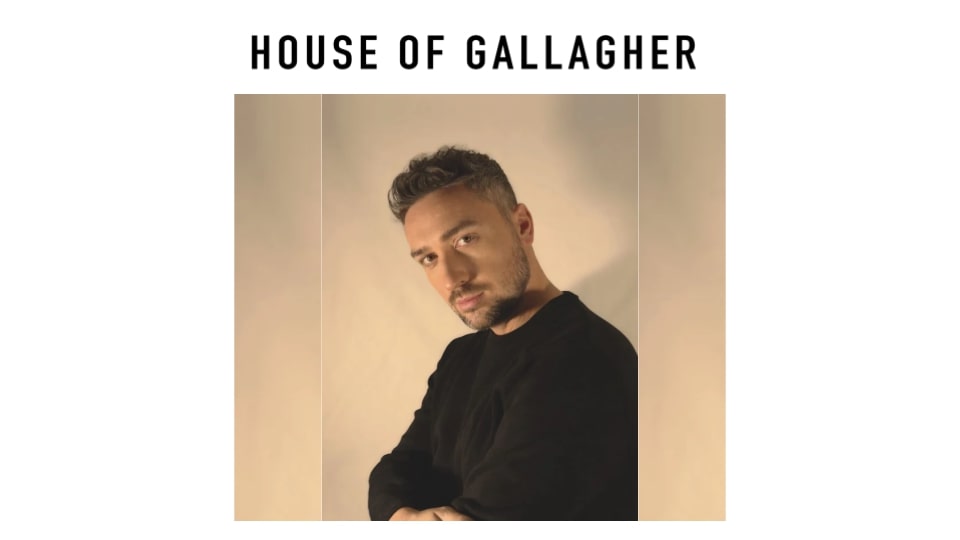 | | |
| --- | --- |
| EXPERTISE | ★★★★★ |
| ⮕Skills | ★★★★★ |
| ⮕Knowledge | ★★★★★ |
| STYLE | ★★★★☆ |
| ATTITUDE | ★★★★☆ |
| REPUTATION | ★★★★☆ |
Launched in 2013, House of Gallagher is a luxury and refined allure fashion brand by Matthew Gallagher. This fashion designer is known for his designs that almost look like modern-day Breakfast-at-Tiffany's 'fits. 
What we like most about Gallagher is his process. He sits down with each of his clients for a one-on-one session to make sure that the custom pieces are to one's liking. 
We like how Gallagher's pieces are usually fresh takes on the usual, such as his famous mini shirt dress cut, a tent dress, and a wrap around sweater dress. This is one way to show his uniqueness and trademark as a designer. 
His Toronto studio's address is not disclosed and can only be visited if granted an appointment. We do warn that getting a reply from his team may take a while and that appointments cannot be rushed. 
A few featured items and best selling pieces are available on his website for those who are looking for non-custom designs. However, all pieces are made to order and may need two to three weeks waiting time for manufacturing. 
On the bright side, Gallagher's creations are shipped almost all over the world. This is great because it also helps him promote his name worldwide. 
Matthew Gallagher is definitely a great choice for those who want their own luxurious and refined fashion set. This designer has classy and sophisticated pieces that make heads turn. 
Business has been running for a decade
Famous for his mini shirt dress design
Best for those with luxurious and refined allure styles
One-on-one designing process with clients
Ships worldwide
Strictly by appointment
Replies can take a while 
FAQs on Fashion Designers in Toronto
---
That's it for our review of top-rated fashion designers in Canada. Should anyone you know be worthy to be in this list, let us know in the comments below! 
For those of you who want ready-made clothes and a physical shopping experience, check out our review of well-loved clothing stores in Toronto here.