5 Reasons Why You Don't Need a Car in Toronto
What I love about Toronto is that I can get around the city without a car. Whether for work or play, I get to explore options such as walking around, taking public transit, and riding my bike.
Wondering if it's really possible and ideal to live in Toronto without a car? Here are a few of my own experiences plus a few tips!
Do I need a car in Toronto?
You don't need a car in Toronto because the city has an excellent public transit system and most places downtown are within walking distance. The streets are also generally safe for walking, even at night.
I've listed five specific reasons to explain why getting around by car isn't necessary in Toronto. Alternative options to getting around the city and other surrounding areas were also added.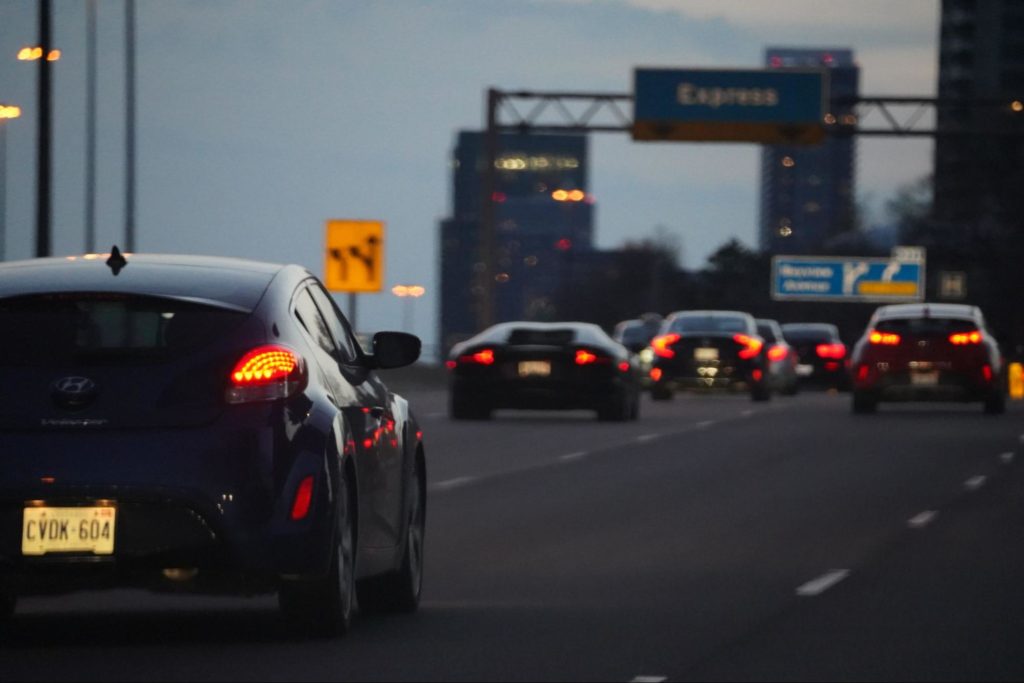 1. Our city has a lot of public transportation options.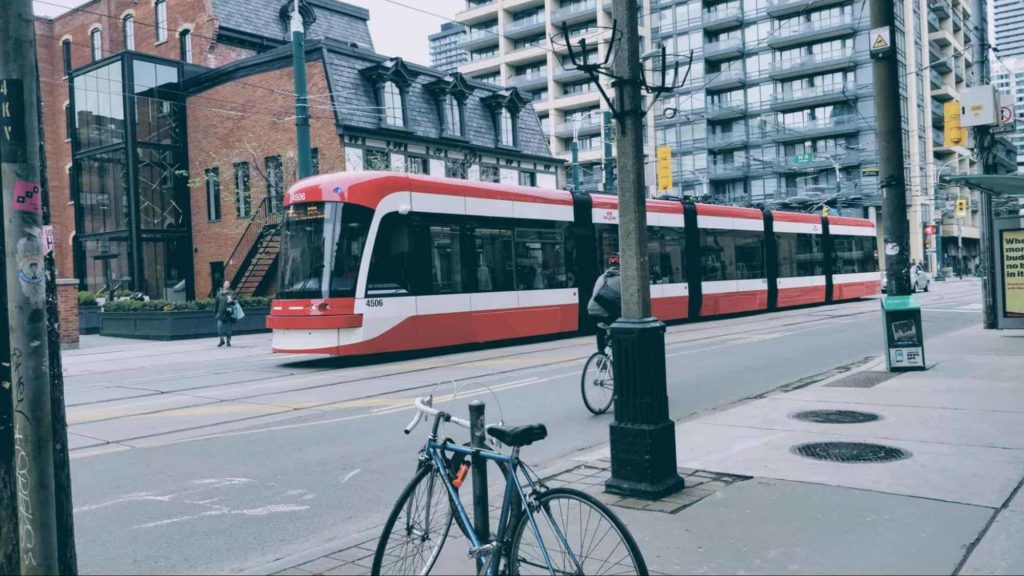 Toronto has a lot of public transportation options, which is why you can probably do without your own vehicle.
The Toronto Transit Commission (TTC) is the primary public transit system in Toronto and its surrounding areas.
We Torontonians like to use a Presto pass to make commuting easy. Presto is a reloadable transit card you use on the following public transport systems in Toronto:
Toronto Transit Commission (TTC)
GO transit
Union Pearson Express (UP Express)
Brampton Transit
Burlington Transit
Durham Region Transit
Hamilton Street Railway
Oakville Transit
OC Transpo (Ottawa)
York Region Transit
We purchase Presto cards in all subway stations at Fare Vending Machines. You can either load your card as pay-as-you-go or a monthly pass for unlimited travel.
Additionally, having a Presto card gives you the benefit of having lower fares. Each agency offers different discounts, but generally you can get up to 25% off regular fare when you have a Presto pass.
Information from Fares & passes (ttc.ca)
*Prices are updated as of February 2023.
1. Subway
I take the subway system in Toronto most of the time as it is one of the most well-structured ways to get around the city. It currently runs on 4 subway lines.
Take note that the subway system works on a zone system, so there are different prices depending on where you're going.
I like the subway because it runs on a 24/7 basis, making it efficient for commuters. It also connects all the major parts of the city, including the downtown area, Chinatown, and financial district.
I created a simple guide to Toronto subway lines and stations they cover. Hope you find this helpful!
| Subway lines | Stations |
| --- | --- |
| Line 1 (Yonge-University) | Vaughan Metropolitan Centre Station to Finch Station |
| Line 2 (Bloor-Danforth) | Kipling Station to Kennedy Station |
| Line 3 (Scarborough) | Kennedy Station to McCowan Station |
| Line 4 (Sheppard) | Sheppard-Yonge Station to Don Mills Station |
Information from ​​Routes & schedules (ttc.ca)
2. Streetcar
Another reason why you don't need a private car in Toronto is because you can literally get a streetcar almost everywhere. I personally like Toronto streetcars because they're quick, cheap, and easy to ride.
Because they also run all day long, I like how I can use streetcars to go to special events. They tend to save my energy and drive (pun intended) me away from the usual commute tiredness.
They're also very easy to use once you're on board: just pull up to the nearest stop and hop off when you want to get off!
Here is a list of streetcars and the routes they cover. I find that they are very popular in tourist favourite spots such as Queen, Dundas, King, and Spadina.
| Streetcars | Routes |
| --- | --- |
| 501 Queen | Neville Park Loop, Long Branch Loop, Queen Street, Queensway, Lake Shore Boulevard |
| 503 Kingston Rd | Bingham Loop and York Street |
| 504 King | 504A Dundas Station to Distillery Loop, 504B Dufferin Gate Loop to Broadview Station |
| 505 Dundas | Broadview Station and Dundas West Station |
| 506 Carlton | Main Street Station and High Park Loop servicing Gerrard, Carlton and College Streets |
| 508 Lake Shore | Lake Shore Boulevard, The Queensway and Queen Street |
| 509 Harbourfront | Union Station and Exhibition Loop |
| 510 Spadina | Spadina Station and Union Station |
| 511 Bathurst | Bathurst Station and Exhibition Loop |
| 512 St. Clair | St. Clair Station and Gunns Loop along St. Clair Avenue |
Data from Toronto streetcar system – Wikipedia
3. Bus
Here in Toronto, the public bus system makes getting from place to place easy. This is why it's also one of my favourite ways to explore the city.
Buses are pretty inexpensive. If I were to compare taking the bus for just a few minutes, it's still way cheaper than owning a car.
I also like how easy it is to familiarise with the city's bus system. There are large signs above the buses' front doors, so passengers easily know which stop they're at and what time it is.
At first, when I didn't know where to get down, I'd refer to the maps inside the bus that indicate where stops are located. These are very helpful for new commuters and will eventually help you memorise stops!
I also created this table on bus services and routes they cover as a guide.
| Bus Service | Routes |
| --- | --- |
| Blue Night Network | 300 Bloor-Danforth, 302 Danforth Rd-McCowan, 303 Don Mills, 305 Eglinton East, 307 Eglinton West, 308 Finch East, 309 Finch West, 310 Bathurst, 311 Islington Accessible, 313 Jane, 316 Ossington, 319 Wilson, 320 Yonge, 329 Dufferin, 353 Steeles East, 354 Lawrence East, 385 Sheppard East, 301 Queen, 306 Carlton, 312 St Clair, 319 Wilson Accessible, 321 York Mills, 322 Coxwell Accessible, 324 Victoria Park Accessible |
| Community Bus | 400 Lawrence Manor, 402 Parkdale, 403 Don Mills South, 404 East York, 405 Etobicoke |
| Express | 900-series routes |
For a more comprehensive list, visit The Toronto Transit Commission.
4. Taxi
If you're not yet confident to take the bus or train, a taxi is another practical way to get around Toronto. I like taxis because they are affordable, safe, and reliable, especially if you aren't familiar with your destination.
The taxi drivers here in Toronto know almost anything about the city, so you can even get a bonus tour or fun facts from them!
Taxis are often available outside buildings or on the street. We Torontonians appreciate how they usually run on time and are single-priced, so there's no need to worry about price surges during peak hours.
In case you get stuck somewhere because of rush hour or traffic, I recommend hailing a cab from the curb so you can be on your way within minutes.
Below shows the base price for taxis in Toronto.
| | |
| --- | --- |
| Base fare | $3.25 CAD |
| Price per Kilometre | $1.75 CAD |
| Hourly rate | $31 CAD |
| Surcharge (excess to 4 persons) | $2 CAD |
Data from welcomepickups.com
*Metred rates for taxis in Toronto are regulated by the government
2. Toronto has a bike-sharing programme and a convenient system of bike lanes.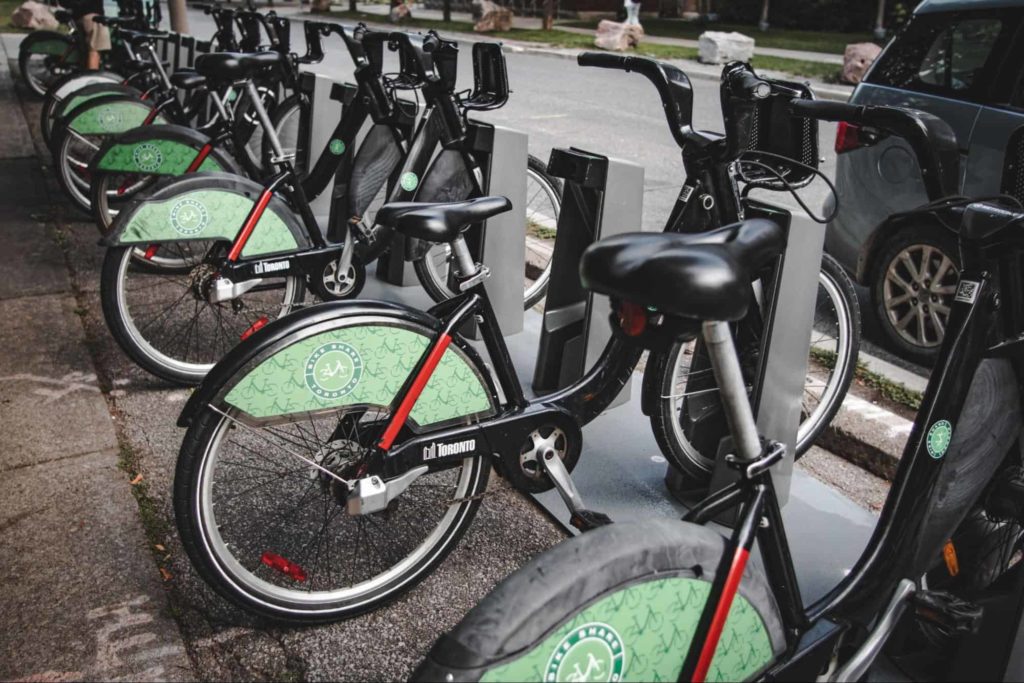 Walking around Toronto is one thing, but making use of the city's bike-sharing programme makes it way easier to get around without a car.
I like Toronto's bike-sharing programme because it includes many different types of bicycles available for rent at various locations throughout the city. This is also a great way I use to exercise around and explore the city.
Bike Share Toronto offers 24-hour access to over 7,185 bikes and 630 stations across 200-km of the city.
I usually maximise the city's option to check out a bike for 30 to 45 minutes and return it within that time period. This can be done at any station.
Another thing that makes this convenient is that a mobile app can be used to rent bikes at stations, instead of using a payment kiosk. I listed down the different passes and corresponding prices for the bikeshare programme to help you get started.
| Pass | Price |
| --- | --- |
| Single trip | $3.25 CAD |
| Day pass | $7 CAD |
| 3-Day pass | $15 CAD |
Data from Bike Share Toronto
3. Car rentals and car-sharing are easy and convenient in Toronto.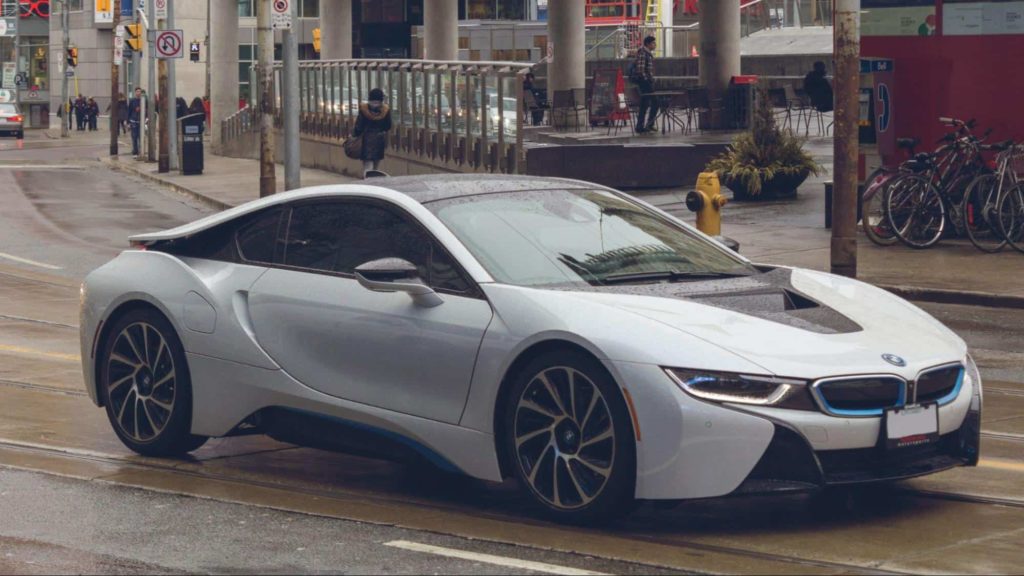 Okay, if I can't still convince you to instantly take public transportation or bike around the city, then I personally suggest you start with car rentals and car sharing. Car rentals and car-sharing are uncomplicated in Toronto.
Having tried most of the rent-a-car companies that operate in the city, I can vouch that these are convenient and are best for special events!
Of course these are a tad more expensive than buses, trains, and taxis, but you get what you pay for. I also find that if you are on a budget and you have the time, you can choose to share your vehicle with someone else.
Both options allow you to get around Toronto without having to own a car, but actually being in one! Here is a list of typical car rent and share prices.
Toronto Rental Car Types and Rates
| Type | Rate per day in CAD |
| --- | --- |
| Mini | $21 |
| Midsize | $22 |
| Economy | $22 |
| Standard | $22 |
| Special | $28 |
| Compact | $31 |
| Premium | $35 |
| Full Size | $35 |
| Compact Elite | $46 |
Data from carrentals.com
CarShare Rates
| Rates | Keep It Simple Plan | Smart Saver 50 Plan | Smart Saver 200 Plan |
| --- | --- | --- | --- |
| Hourly | $9.25 | $8.33 | $7.86 |
| Daily | $88 | $79.20 | $74.80 |
Data from Toronto enterprisecarshare.ca
4. Parking is difficult and expensive in Toronto.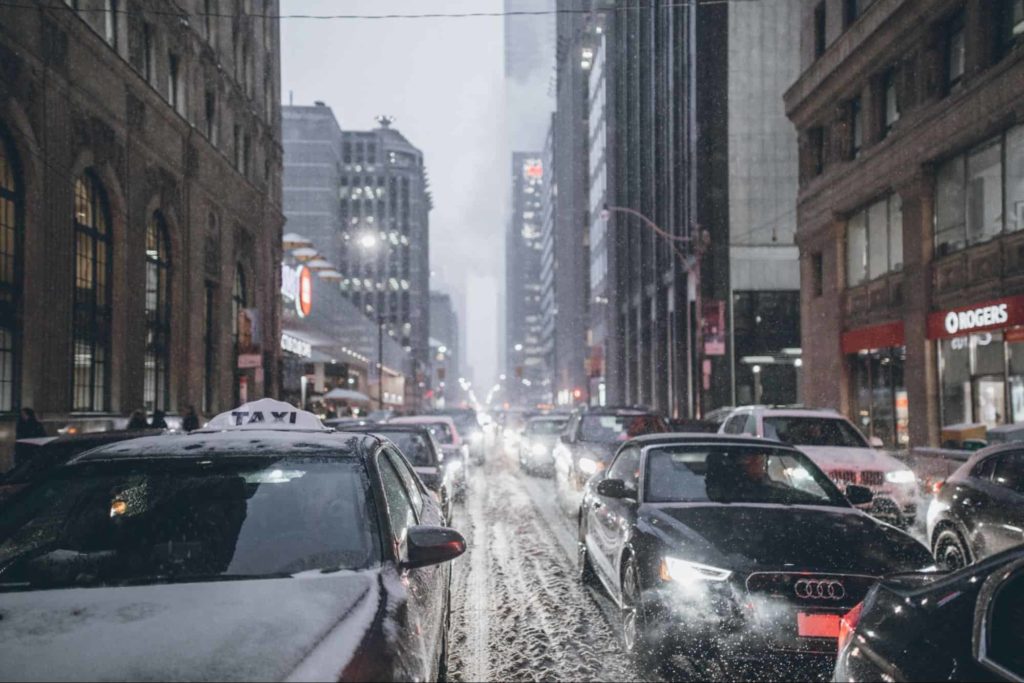 For people who like to save money (like me), owning a car can be expensive. In Toronto, parking is expensive and often hard to find.
Because it is a major city, Toronto has one of the most expensive parking rates. The average cost of parking in Toronto can run between CAD 2.50 to CAD 4.00 for half an hour and CAD 9.00 to CAD 22.00 for an entire day.
I completely get that many people are looking for ways to avoid paying these exorbitant rates. I honestly don't want to pay those prices myself.
It's also not always easy to find parking in the city centre, especially during peak hours.
I warn you that it's even worse and a lot more hassle if you're looking for a space on the street, in an alleyway, or something close to transit stations or places with high foot traffic. The city is packed and you can potentially get really stressed over this.
Below are the parking fees in different Downtown Toronto garages:
| Garage | Price per 2 hours |
| --- | --- |
| First Canadian Place | $31.65 CAD |
| Adelaide Place | $30 CAD |
| Yonge Richmond Centre | $30 CAD |
| Scotia Plaza | $30 CAD |
| Commerce Court | $33 CAD |
Data from parkopedia.ca
5. Toronto is also very walkable, with many parts of the city made up of pedestrian zones.
One of the reasons why I love Toronto is the fact that it's a walkable city. In fact, it is ranked as the third most walkable city in Canada.
I appreciate the city's substantial sidewalks that are wide enough for a lot of people to use, making it easier to walk from one place to another without ever having to get in a car.
The city is also made up of neighbourhoods that are filled with shops and restaurants, which means you can walk straight to these places. If I need something, I can say that there's a place around the neighbourhood where I can find it.
Another notable reason for Toronto's walkability is the fact that it is the second safest city in the world, so us locals and even tourists feel safe walking even at night. All these reasons make Toronto a good place to live in or visit. I swear to you, you don't need a car to see the city and explore it!
FAQs on Getting Around Toronto Without a Car