Is Toronto a Pet-Friendly City?
Known as the largest city in Canada, Toronto is home to over 2 million people from different cultures.
This metropolis boasts bustling streets, job opportunities, towering highrise landscapes, plenty of tourist attractions, and some of the best universities and colleges in Canada.
Did you know that this booming industrial city is also one of the most pet-friendly cities in Canada? Discover all there is to know about living with a pet in Toronto.
All You Need to Know About Living with a Pet in Toronto
With over 230 thousand dog owners in Toronto, pampered pets are much-welcomed in the city.

Toronto offers over 65 off-leash dog parks for pets to exercise, play and meet new fur-ends, several pet-friendly cafes and restaurants throughout the city, and public transit allowing pets to accompany their owners.
If you are a new pet owner from Toronto or considering moving to the queen city of Canada, here is all you need to know about living with a pet in Toronto.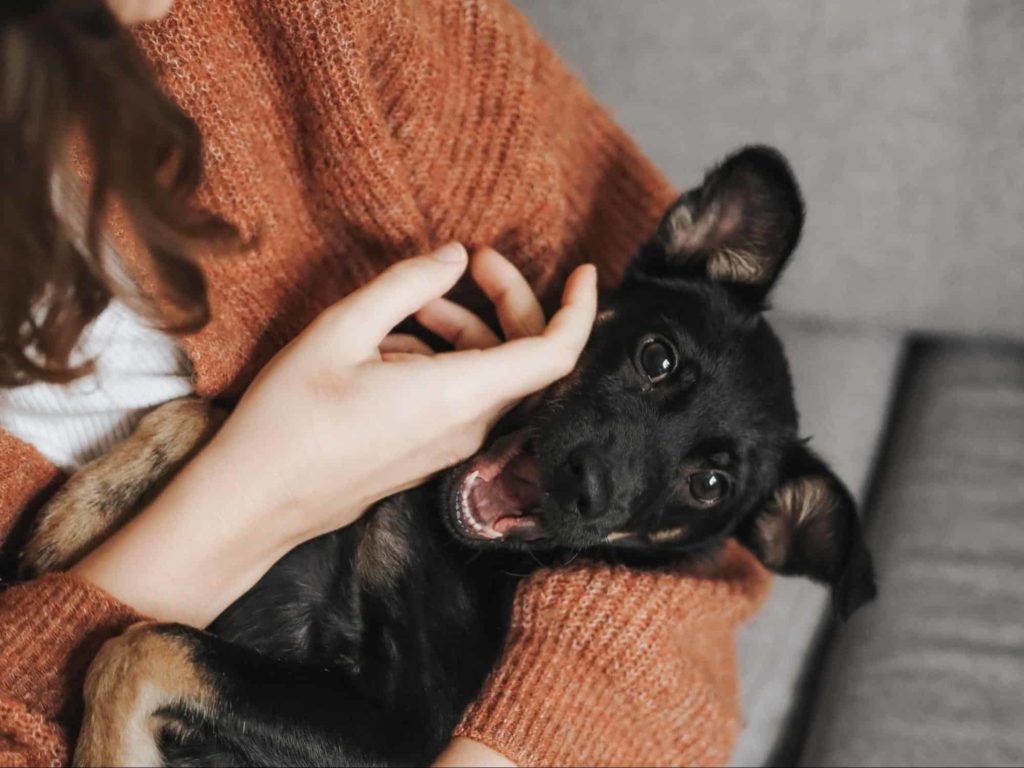 Toronto Pet Legislation
There are rules in place set out by the city council that all pet owners must follow to help ensure Toronto remains a pet-friendly city.
Pet Registration
Every Toronto pet owner must license their dog or cat yearly. Each pet must wear its tags on its collar when they are in public areas.
Cleaning Up After Your Pets
Toronto pet owners must scoop their pet's poop in all public places. This law is in place to keep the city clean, reduce unpleasant odors and prevent disease.
Limit of Three Pets Per Household
Each pet owner is limited to three pets per household to prevent the overpopulation of pets in the city.
Leashes in Public
All pets must be on a leash unless in an off-leash park. There are several off-leash places throughout the city where pets can roam free in the company of their owners.
Care For Your Pet
Every pet owner must care for pets and ensure their safety. Pets must have proper food and shelter and provided a healthy lifestyle.
Responsibilities of Toronto Pet Owners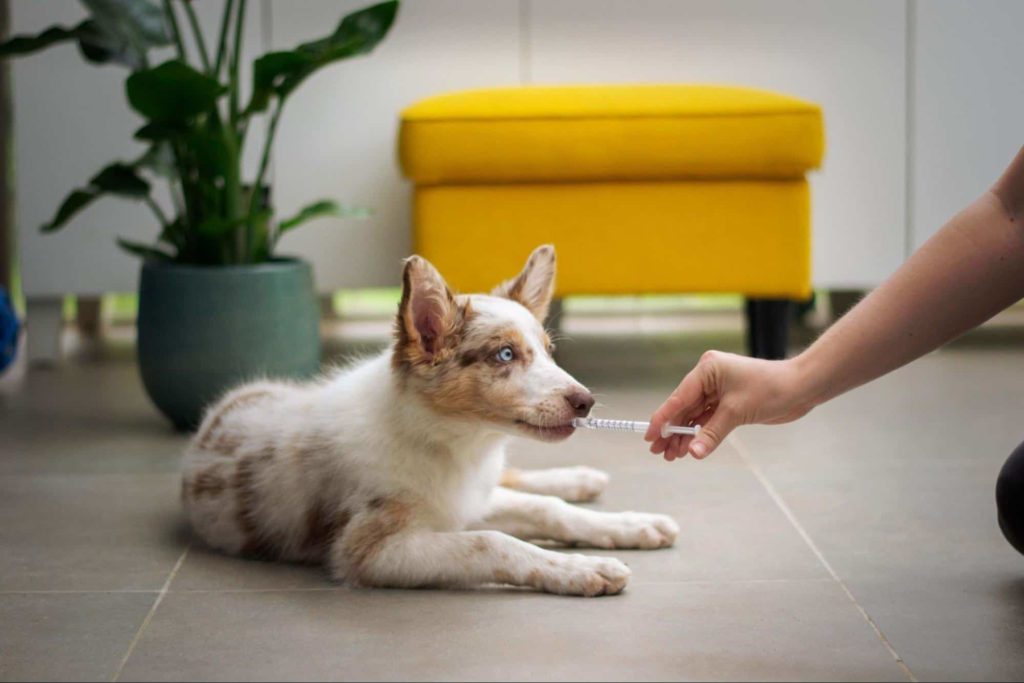 As a Toronto pet owner, you are responsible for the well-being of your fur baby. Here are some requirements for pet owners in Toronto.
Vaccinations
Vaccinations against rabies and other routine shots should be up-to-date. Regular trips to the vet are essential.
Spayed or Neutered
To prevent the overpopulation of pets in Toronto, every pet owner should have their pet spayed or neutered. Neutering your pet also reduces health problems and unpleasant mating behaviors in dogs and cats.
Respecting Neighbours
In Toronto, there are laws against persistent dog barking and loud pet noises or unpleasant odors in residential areas of the city. Every pet owner is responsible for keeping their pets inside when away and keeping a clean yard free from doggy doo to eliminate foul odors.
Best Pet-Friendly Hotels in Toronto
If you are a pet owner relocating to Toronto or planning a visit, here are our top five pet-friendly hotels in Toronto.
Set in the Toronto International Airport, the Sheraton Hotel welcomes dogs and cats to their establishment for a small extra fee. Service dogs stay for free.
Other amenities at this hotel include indoor pools, a fitness center, bars and lounges, coffee shops, and free internet.
Nestled in the heart of the City, The Westin Harbour Castle is a dog-friendly hotel that welcomes dogs for free. Other amenities include garden and picnic areas, swimming pools, coffee shops, bars and restaurants, a convenience store, and sauna rooms.
A historical Toronto landmark, the Royal York accepts small pets into their hotel for an extra fee. All pets must be kept on a leash or a carrying case when not in your room.
Other amenities include a pool, health club, restaurants and bars, and hotel shops.
North of the city near the Ontario Science Centre, Don Valley Hotel welcomes dogs and cats into their establishment. Other amenities include several pools, bars and restaurants, coffee shops, spa services, and a gift shop.
Just a short drive from the Toronto Pearson Airport, the Best Western Premier Hotel welcomes dogs and cats into its hotel. Other amenities include an indoor pool, hot tub, steam room, sauna, fitness room, breakfast, a bar and restaurant, and a convenience store.
Best Pet-Friendly Beaches in Toronto
There are plenty of beaches for your dog to cool off in this summer in Toronto. Here is a list of the top 5 best pet-friendly beaches in Toronto.
Set along Outer Harbour, this pet-friendly beach features an off-leash area for your pampered pets to beat the heat.
This beautiful beach set on Lake Ontario accepts dogs on leashes. However, there is no off-leash area for your furry friends.
This is the perfect off-leash dog park to let your pooch run free and explore the waterways of Etobicoke Creek off-leash.
This popular Toronto dog park is set along Lake Ontario and offers a fenced-in area where dogs can roam off-leash.
Located along Lake Ontario in the east end, Humber Bay Park has a fenced-in area for off-leashed dogs to enjoy the beach.
Best Pet-Friendly Parks in Toronto
Are you looking for an off-leash park for your dog to burn off some stink? Here is a list of the five best dog-friendly parks in Toronto that are sure to make Fido a happy pup.
Offering one of the largest off-leash dog parks in the city, this is the perfect spot to bring your furry friends for socialization and exercise around the large fenced-in park.
Featuring a large fenced-in off-leash dog park, Trinity Bellwoods is a popular park for Toronto pet owners.
This beautiful Toronto park located North of the city features a large off-leash park for your furry friends to enjoy.
This family fun park features several activities for the whole family, including a large swimming pool and an off-leash dog park.
Treat yourself to a visit to this Toronto park that houses a wading pool, picnic areas, and a fenced-in off-leash dog park for your furry companions.
Best Pet-Friendly Restaurants in Toronto
In Toronto, pampered pets are considered family members and are a regular fixture at dinner outings. Here is a list of the top five pet-friendly restaurants in Toronto.
This famous Toronto restaurant welcomes dogs to join you in a fenced-in spot beside your dining table or on your lap in the pub.
Nestled along the harbourfront, The Goodman features pet-friendly dining on the patio, where Fido can sit behind a fence next to your dining table. Puppies even have a menu at this pet-friendly restaurant overlooking breathtaking water views.
This pet-friendly brewing company invites you to bring your pup along to join you inside the taproom. Fur-ends are treated to a cookie while you enjoy a cold beverage.
This popular pet-friendly Toronto restaurant lets you enjoy a meal on the patio with your dog on a leash. This is a great experience that every dog owner should try at least once in a lifetime.
A much-loved landmark of Toronto, Sassafraz is not only dog-friendly. It also offers a mouthwatering menu with an outdoor patio for guests with Fidos.
Toronto Public Transit Welcomes Pets
Unlike other major cities, Toronto allows pets to accompany their owners on public transport, including the following modes of city transit:
Pets are welcome to ride city transportation on weekends and off-peak hours as long as there is room on public transit at the discretion of the transit operator.
Final Thoughts
As you can see, Toronto is a pet-friendly city that believes in pampering its pets. With pet-friendly beaches, parks, and restaurants in and around the locale, Toronto welcomes the company of furry friends.
If you are a pet owner in Toronto or are thinking about relocating to the area with your fur baby, we hope you found our information helpful.
If you have any suggestions to add, drop a comment in the section below. We'd love to hear from you.
By the way, if you're a dog parent, you may find the following articles useful: