Family-Friendly Bike Trails in Toronto
Biking is one of the most popular family activities in Toronto. Luckily, the city has tons of family-friendly trails away from traffic and the bustling streets downtown, where you can have fun.
If you're looking to explore the city's charm with your family on two wheels, then make sure to check out this list of family-friendly bike trails. 
Family-Friendly Bike Trails in Toronto
1. Toronto Islands Trail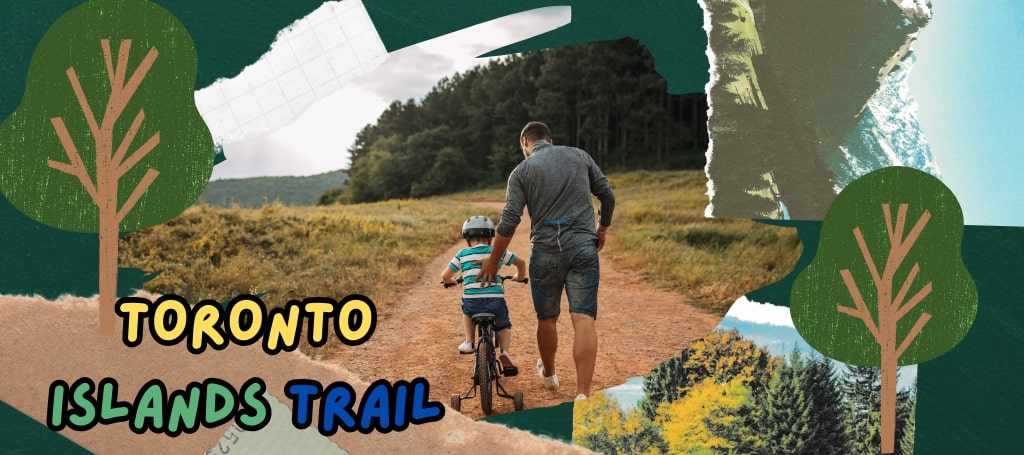 Address: Toronto Islands, St Lawrence-East Bayfront-The Islands, ON, Canada
One of our favourite family-friendly bike trails in the city is Toronto Island. Not only is this place car-free but it's also home to a lengthy trail that is surrounded by natural beauty and wildlife.
The Toronto Island bike trail loops around the island, offering scenic views of the lake as you cycle along grassy fields and huge trees. Along the route, you'll encounter stretches of sandy beaches, people on picnics, wooden boardwalks, birds, and much more.
Just like the city, there are numerous places on the island to rent a bike. We recommend choosing a tandem bike if you have kids with you, so they don't get left behind. 
Pro tip:
If you're a family of four, we recommend renting out a four-seater quadricycle. It's a convenient and fun way to experience the beauty of Toronto Island's bike trail together. 
2. Don River Trail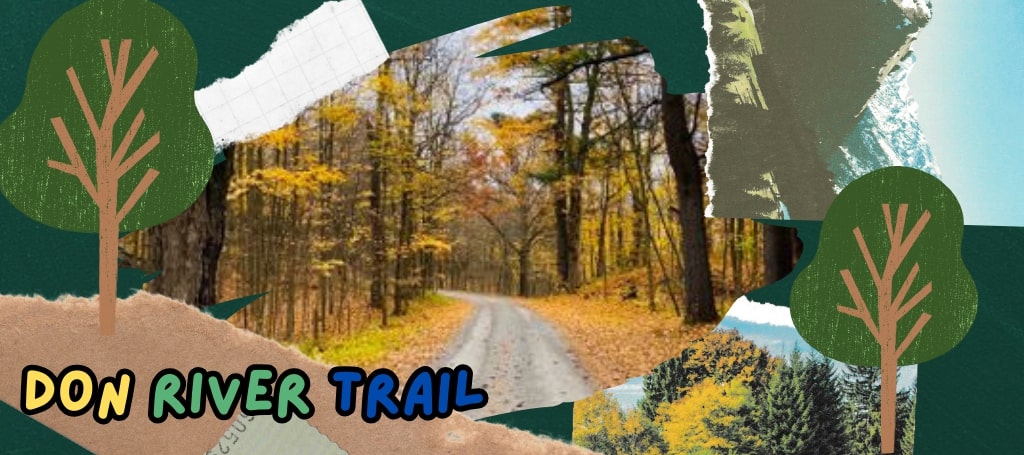 Address: Lower Don River Trail, Toronto, ON, Canada
The Don River Trail is a lowkey twenty-kilometre dirt trail that stretches from the city's waterfront to Taylor Creek Park. It's surrounded by a breathtaking mix of forested hideaways, old wooden bridges, and a sprinkle of industrial scenery.
Despite being a dirt road, the trail is quite smooth – aside from a few bumps – which is great for kids who are new to biking. Also, the trail offers a bunch of scenic spots to enjoy if you decide to take a break. 
Pro tip:
Before you hop on this trail, we recommend renting a mountain bike. Although the trail is mostly smooth, a mountain bike can give you stability and decrease the chances of getting serious injuries.  
3. Martin Goodman Trail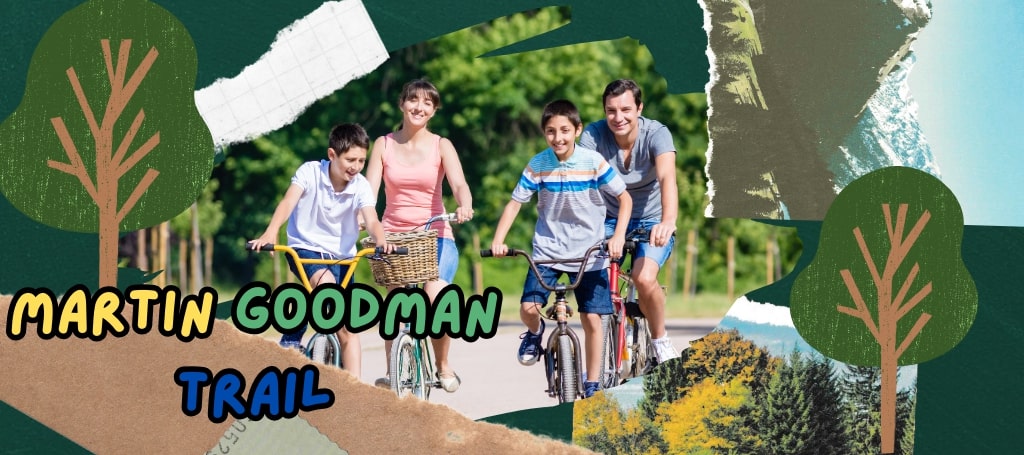 Address: Martin Goodman Trail, Toronto, ON, Canada
The Martin Goodman Trail reigns as a beloved choice for a fun day of family biking adventures. Stretching 56 kilometres along the scenic waterfront of Lake Ontario, this trail guarantees memories that match its impressive length – enduring and unforgettable.
What makes it family-friendly is its straightforward path and minimal turns, which is a dream come true for parents teaching their kids how to bike. The lakeside breeze also adds a breath of fresh air to the journey, making it a great place to go biking. 
Pro tip:
Stop by Sunnyside Beach Park during your journey along the Martin Goodman Trail. It's home to the Sunnyside Pavilion which is a great place to rest with the family. 
4. Tommy Thompson Park Trail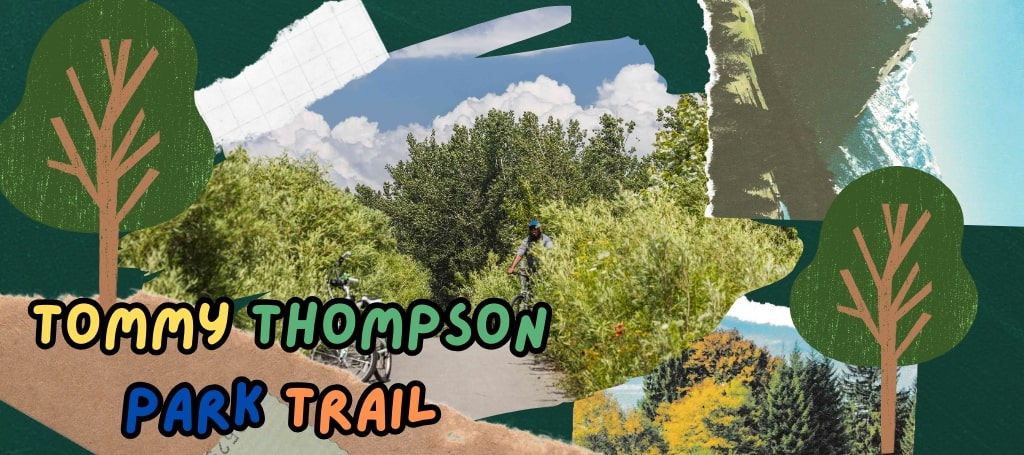 Address: Tommy Thompson Park, Leslie Street, Toronto, ON, Canada
The wide, flat, and paved trails of Tommy Thompson Park make it an excellent choice for families and beginners. Extending approximately ten kilometres, the trail is perfect for long and relaxing rides with the kids.
While you cruise along the trail, you can catch a magnificent view of the cityscape that might give Toronto Island a run for its money. Also, the southern tip of the park offers great vistas of the titular Toronto Harbour Lighthouse. 
Pro tip:
If you're up for a more challenging trail, the park has gravel paths that stretch around two to three kilometres. Keep in mind, that this trail can get a bit bumpy.
5. Lower Humber Valley Trail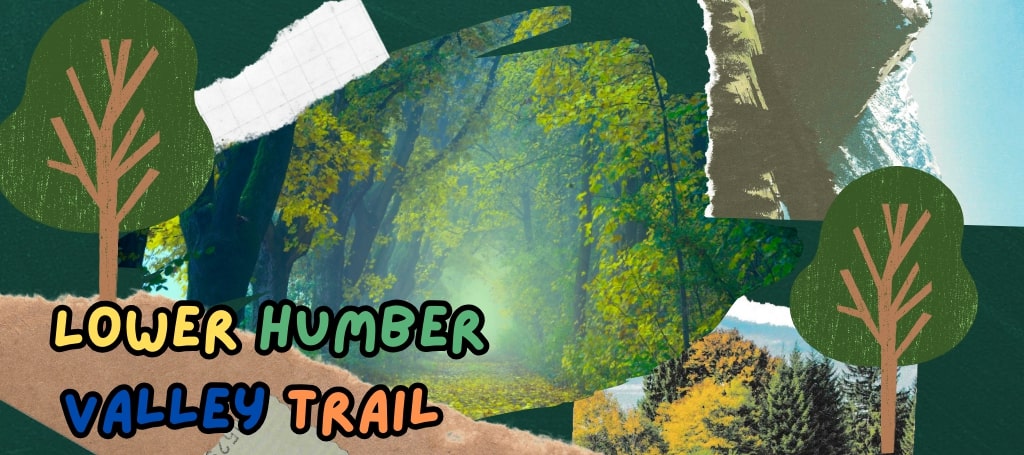 Address: Humber Valley, Etobicoke, Toronto, ON, Canada
The Lower Humber Valley Trail is a lengthy family-friendly bike trail that stretches all the way to Caledon. Its shorter section within the city is like a serene woodsy wonderland that winds through parks beside the lovely Humber Marshes.
This trail offers a blend of paved and dirt roads, but don't worry – the trail lacks any crazy turns and downward slopes. This makes it excellent for families looking to experience both nature and urban elements without too many challenges.
You can also catch people kayaking and canoeing along the Humber River, as you cruise along on your bike! 
Pro tip:
When you reach Bloor Street, the trail will suddenly split into two. You'll need to carry your bike up and down some stairs to reach both sections of the trail. 
6. Black Creek Trail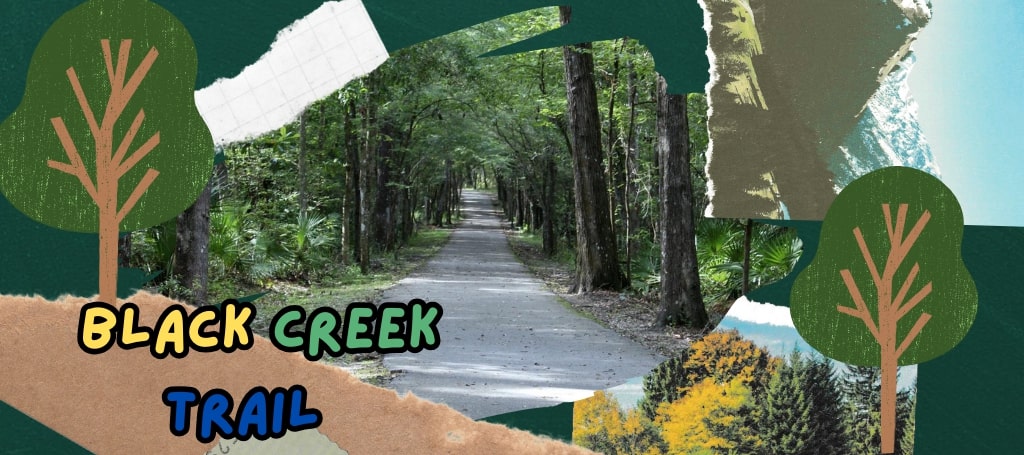 Address: Black Creek Trail, Toronto, ON, Canada
Black Creek trail is a great family-friendly trail that won't make you break a sweat. It's a 5.3 km trail that's popular among beginner road and mountain bikers.
This paved bike trail meanders beside a tranquil stream that stretches the length of the park, providing a serene environment. This trail is usually empty on weekdays, so you won't have to worry about your kids crashing into crowds of people. 
Pro tip:
The park trail offers lots of wide open fields where you can take a seat and rest for as long as you want. Also, the fields are quite windy, which is quite refreshing if you're drenched in sweat.
7. Moccasin Trail Park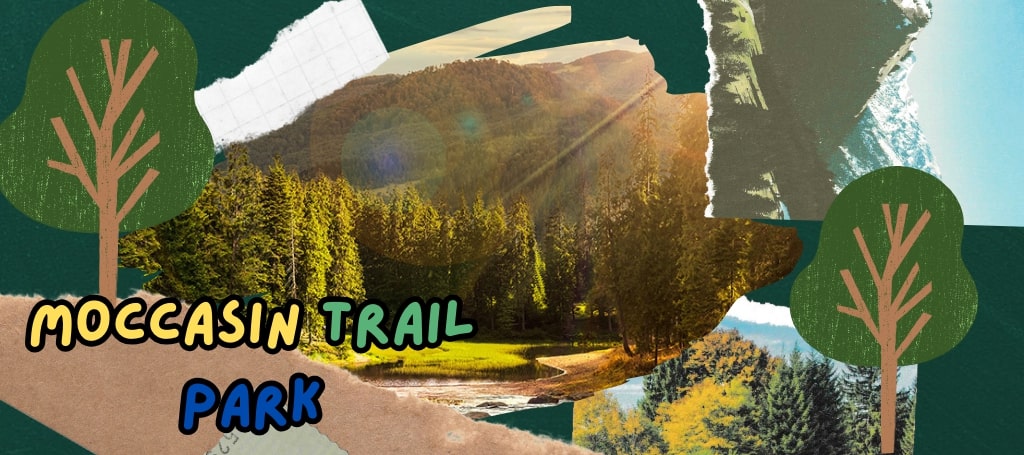 Address: Moccasin Trail Park, Green Belt Drive, Toronto, ON, Canada
Moccasin Trail Park is a small but vibrant park that's best suited for beginners learning to bike. The park features a winding trail that takes you to a dense forest, where you can enjoy stunning views of the Rogue River and local wildlife in the area.
Unlike other bike trails, this path is entirely paved and lacks extreme slopes. Moreover, despite its winding nature, you won't encounter any hairpin turns, ensuring a smooth and enjoyable ride for the whole family.
Pro tip:
Make sure to stop by the Rainbow Tunnel. It's one of the most beautiful parts of the park and it has cool graffiti inside the tunnel walls.
8. Beltline Trail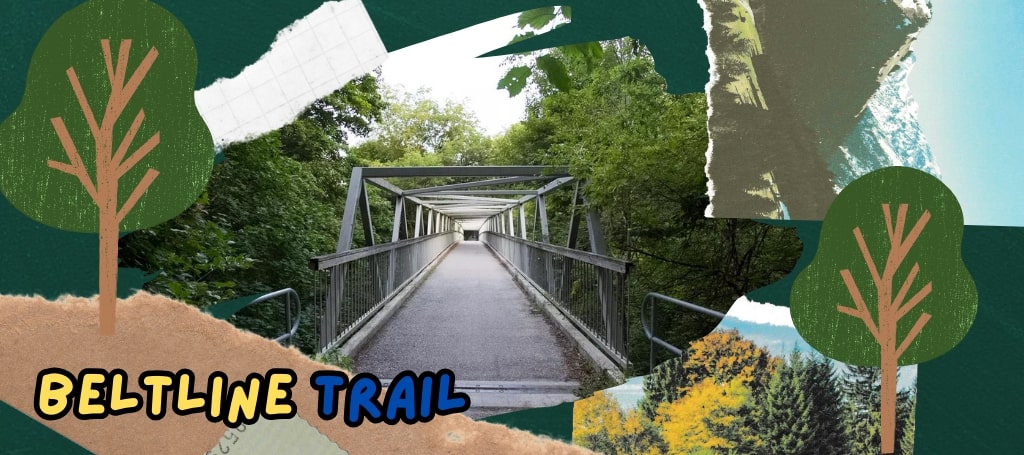 Address: Beltline Trail, Toronto, ON, Canada
Toronto's Beltline Trail is a beloved family-friendly biking route that runs along a former railway line. Spanning nine kilometres, the trail weaves through neighbourhoods like Rosedale and Forest Hill.
The trail not only shows you stunning vistas of nature but it also serves as a basic training route for novices. Featuring a primarily linear trail with gentle curves, it's an ideal location for families with young kids to bike while enjoying some scenic charm. 
Pro tip:
Don't forget to stop by the Mt. Pleasant Cemetery, which you can pass along the trail. It's a centuries-old cemetery with some interesting stone architecture.  
9. High Park Bike Trails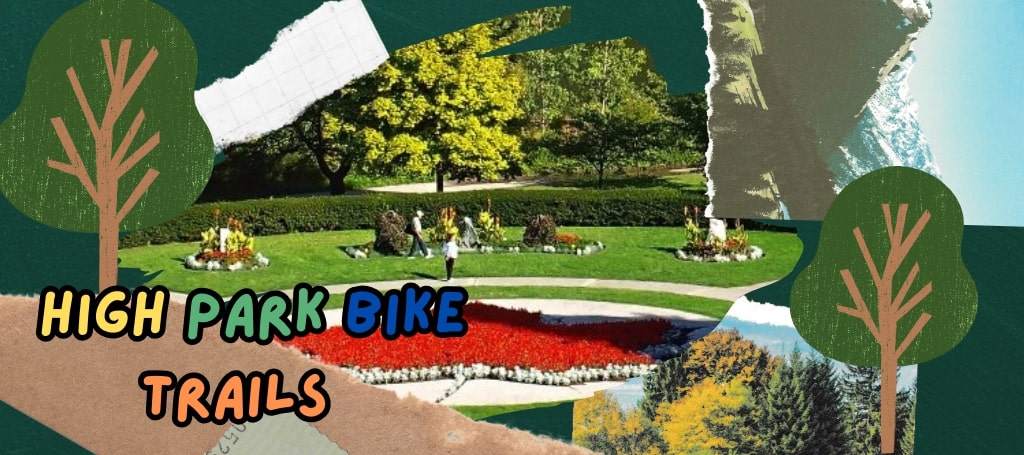 Address: 1873 Bloor St W, Toronto, ON M6R 2Z3, Canada
High Park is home to several scenic family-friendly trails that are well-suited for children. One thing to remember is that the park features a few hills, though they aren't overly steep or challenging.
You can pedal on the sidewalks of the park or bike to the park's zoo for a short joyride that'll have your kids smiling. Likewise, you can bike down south and visit the historic Colborne Lodge while enjoying some fresh air.
What truly makes High Park so great is that cars are only limited to Bloor Street every Sunday, so you won't have to worry about getting into serious car accidents. 
Pro tip:
After a fun day of biking, stop by the park's amphitheatre for some live entertainment.
10. High Park Loop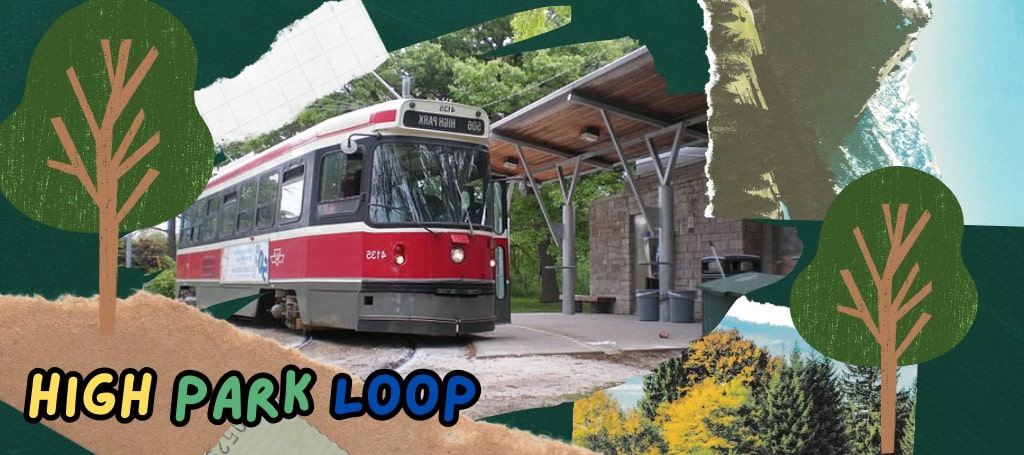 Address: Toronto, ON M6R 0A1, Canada
High Park Loops is a great family biking destination in Toronto, thanks to its numerous bike trails that cater to riders of all ages and skill levels.
The bike trails at High Park Loops undergo regular cleaning and maintenance, so it's safe to say that you and your kids can enjoy a thrilling adventure without worry.
Pro tip:
If you're looking for a longer trail, you can head on to the Martin Goodman Trail which also connects to High Park Loop.