Looking to Buy Toronto Maple Leafs Tickets In Toronto? Well Here's Our Guide to Buying Tickets and More!
Hockey is the most popular and celebrated sport here in Canada. Known as the king of sports here, you can expect crazy celebrations every time a hockey sporting event happens!
Toronto is widely considered as the Hockey Capital of Canada, so it's no surprise that tickets sell out in a snap. Don't worry because we got you covered with our tips on acquiring tickets and more!
Where To Get Hockey Tickets in Toronto
To get hockey tickets to a game in Toronto, you can either buy through Ticketmaster, third party websites, the NHL app or in-person. Prices can vary and each vendor can have their own special promotions and discounts.
Let's check out the different ways you can buy tickets in more detail.
Ticketmaster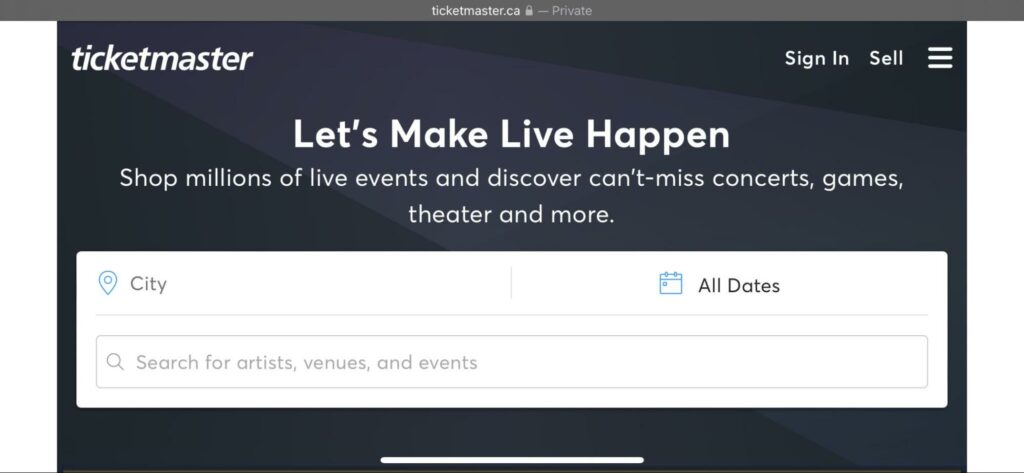 Ticketmaster is the largest third party ticket platform in Canada, having partnerships with every hockey team in the country. It's a trusted platform to safely secure a ticket.
The great thing about Ticketmaster is that they verify tickets sold on their platform by other users, which ensures you're able to get a legitimate ticket.
Our gripe with Ticketmaster is their service fees are pricey compared to other platforms. In spite of this, we think the pricey fees are worth the assurance of securing a ticket.
Pro tip:
You can register as a member on Ticketmaster. Members get access to information about special ticket offers and exclusive pre-sales.
StubHub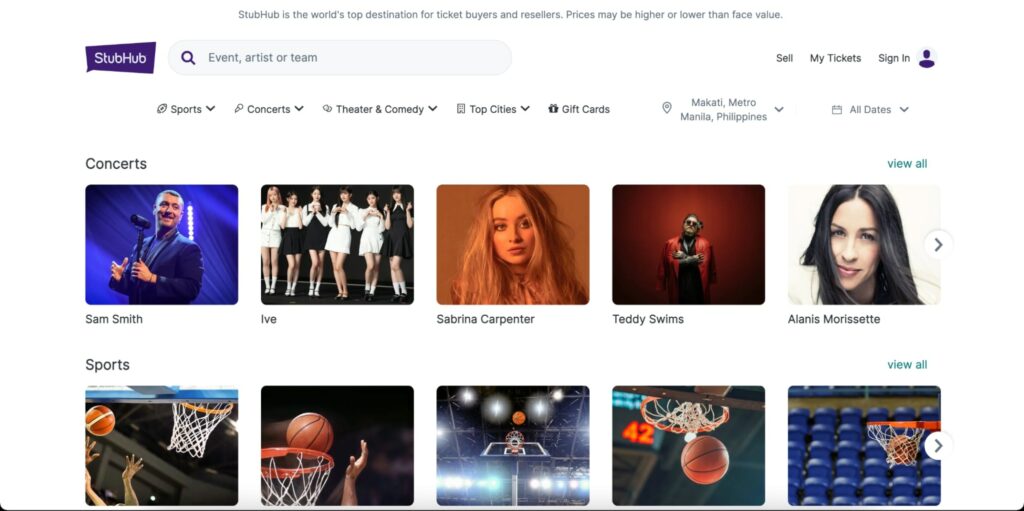 Stubhub is another reliable third party ticket platform that has partnerships with teams from the NHL. We love StubHub because their prices are cheaper and more practical compared to different platforms, especially for Toronto Maple Leafs matches!
We love how StubHub's system shows if ticket prices are reasonable or not by comparing price and seat location to similar listings – a really convenient feature for budgeting.
Pro tip:
Stubhub has a rewards program which gives you credit every time you buy tickets. Credits can be used to get discounts which you can apply on your next purchase!
MEGAseats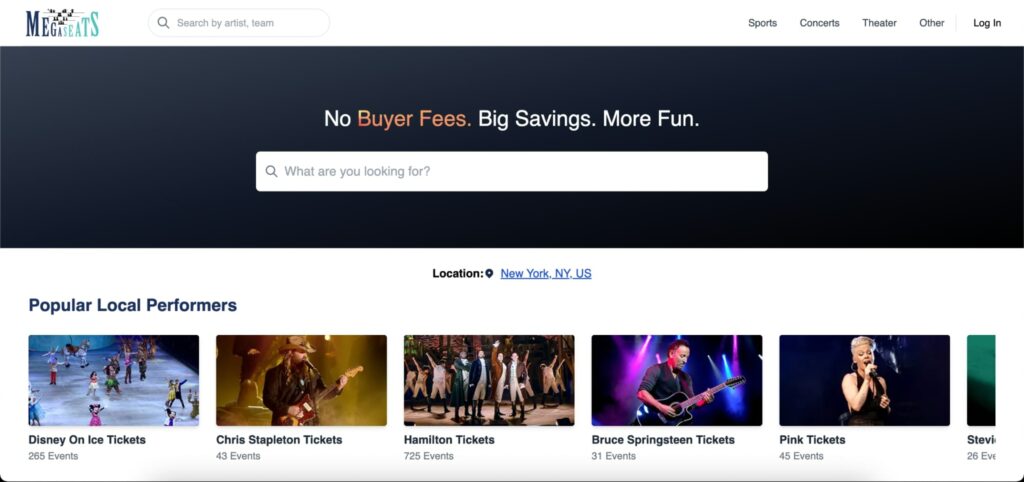 MEGAseats is a good place to get tickets for cheap without having to worry about any extra fees. Yup, you read that right – this means that you only spend on the amount that you see without worrying about service fees upon checkout!
The prices on MEGAseats are also significantly cheaper than both StubHub and Ticketmaster. It gets even cheaper with the option to apply voucher codes upon checkout – making sure you get the most bang for your buck.
Pro tip:
Take advantage of MEGAseat's referral program, which gives anyone you refer a 10% discount on their purchase. Likewise, you earn 10% of your friend's purchase amount too!
GameTime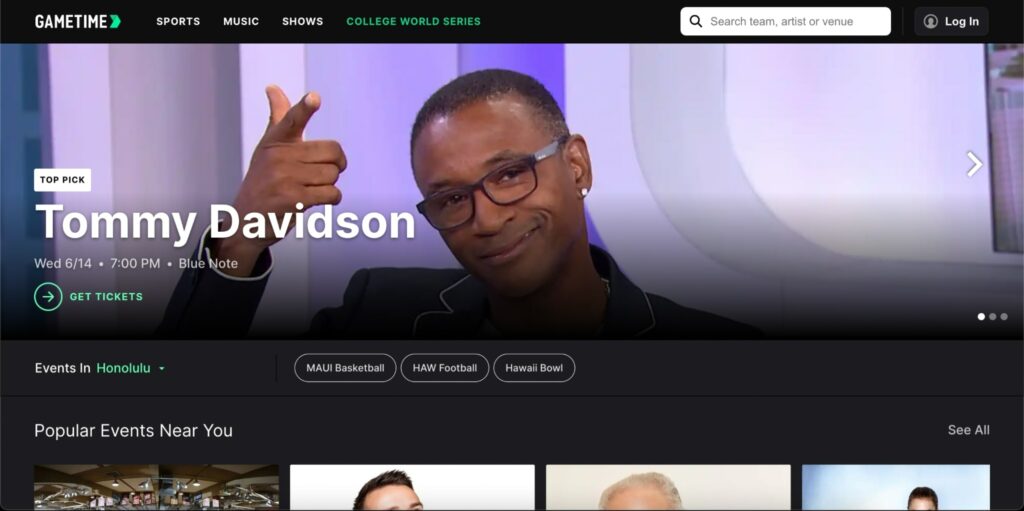 If you're looking for one of the cheapest places to get some Maple Leaf tickets, then GameTime has got you covered. Known for their last-minute deals, the platform gathers unsold tickets from vendors and sells them at the last moment for cheap.
That being said, GameTime comes in clutch with their last minute deals – an awesome way to snag tickets hours before a game if you didn't plan ahead.
Pro tip:
GameTime automatically displays a list of the cheapest options available for whatever you're searching for. This cuts out time and effort of scrolling for the best deals.
NHL Mobile App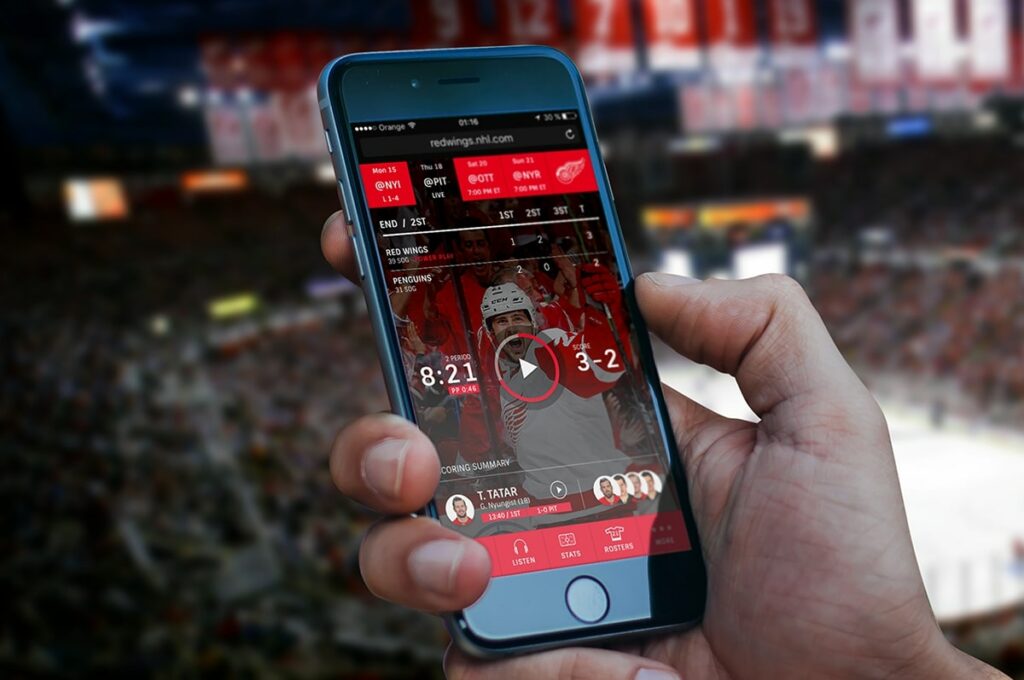 The NHL mobile app is considered by many hardcore fans as one of the best ways to purchase tickets conveniently. Since it's an app run by the National Hockey League, then there's no need to worry about receiving counterfeit tickets.
A very handy feature of the app is the mobile ticketing feature, where you receive a digital ticket instead of a physical one. This potentially eliminates the risk of losing a ticket – which happens more often than you think.
You can even link your ticket purchases to your NHL account which can give you some cool benefits like pre-sale opportunities and loyalty programs!
Pro tip:
You can sometimes find exclusive deals and discounts on tickets using the NHL mobile app.
In-Person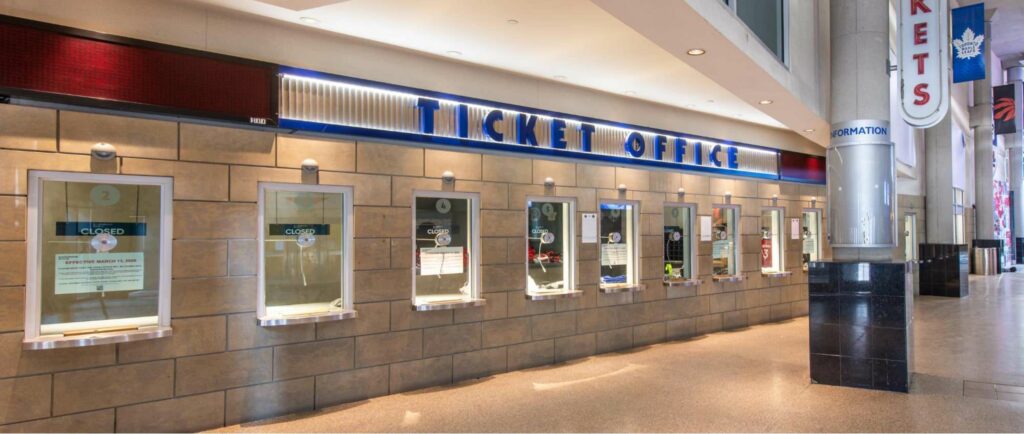 In the Hockey world, buying tickets in person at the arena is a great way to avoid surcharges from third parties online but it's also the riskiest way to get tickets.
When buying tickets in person, there's a chance it may already be sold out prior to your arrival. However, if you prefer the complete in-person experience, then this is the way to go!
Pro tip:
We suggest "camping out" at the arena for a chance to get a ticket and to beat lurking scalpers. Camping out means queuing in line a day before the box office or arena begins selling tickets.
How much do Toronto Maple Leaf tickets cost?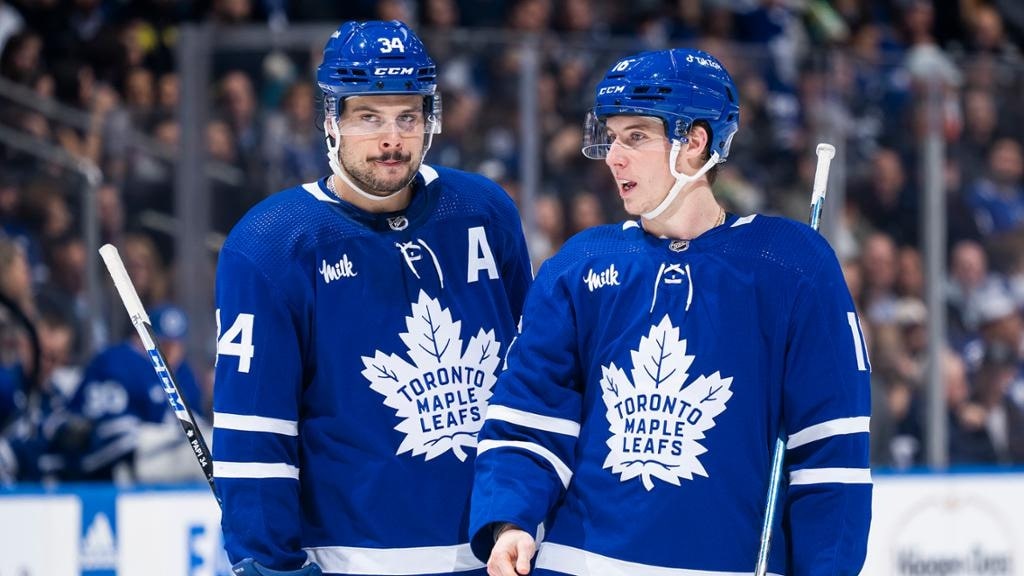 Toronto Maple Leaf tickets are one of the most expensive tickets out there, given how big hockey is in Toronto.
Tickets for Toronto Maple Leafs cost $105 CAD for home games, while away games are generally cheaper, around $75 CAD.
Away games are a great way to catch a Toronto Maple Leaf game for cheap – just remember to consider travel expenses as well!
FAQs on Buying hockey tickets in Toronto