10 Awesome Bachelorette Party Ideas in Toronto
1. Toronto World Food Tour and Pottery at Gardiner Museum
If you and your friends are big time foodies, make sure you check out Toronto World Food Tours. This amazing tour picks you up at the TIFF Bell Lightbox, and for five hours it takes you to Toronto's multicultural hot spots for restaurants, a dessert spot and a cocktail bar.
At the end of the tour, you will be dropped back off at TIFF Bell Lightbox. The tour holds a maximum of 8 people on each tour, and it's $220 a person.
If this isn't enough for you, maybe take a break from food, and make your way down to the Gardiner Museum where you can book a private class and work on your ceramics skills. In an hour and a half, you will be taught by an instructor on how to make your own work of art!
You could even create centerpieces for your wedding, or just something to put on your mantelpiece at home to remember your bachelorette party by. Whether you bring home a dilapidated vase, or you picked up a new skill, this class is fun for everyone!
2. Toronto Craft Breweries Tour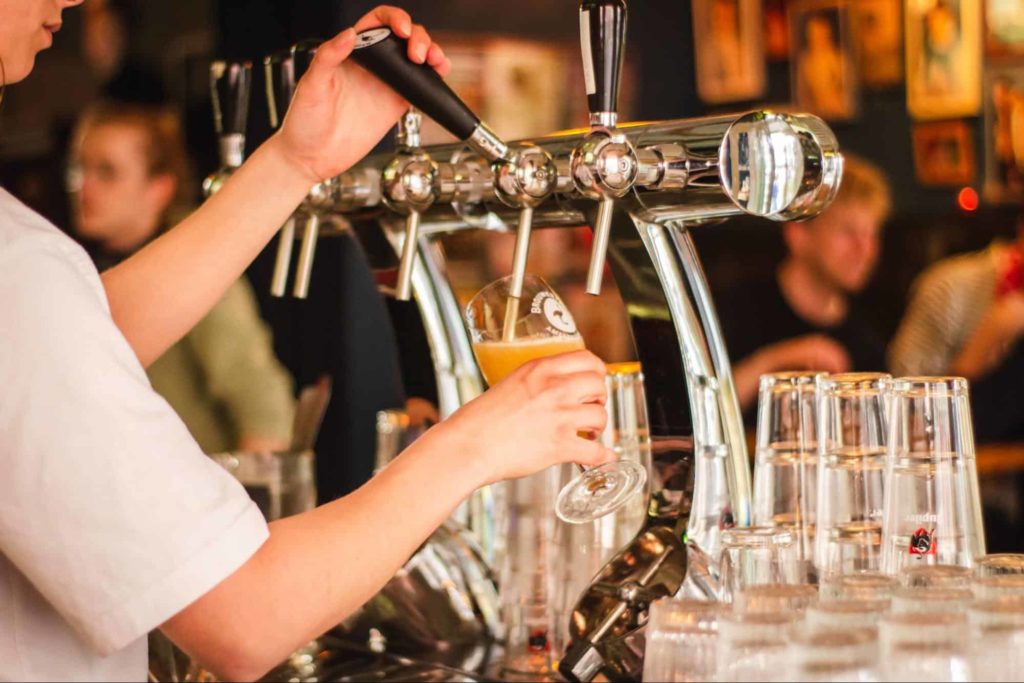 If you would prefer to drink at your bachelorette party, then you should check out the Toronto Craft Breweries Tour. This tour is for hardcore beer fans. On this tour you will be able to sample beer flights at a few different craft breweries in Toronto.
The tour lasts around 4 hours, and you will get to take home some beer memorabilia.
You will be riding in style with The Beer Tour SuperVan and a knowledgeable tour guide will take you to three Toronto breweries.
The guides will teach you how to taste beer like a professional, tell you about the beer industry and you will get an up-close glance at the behind-the-scenes of the industry.
The majority of the tours will leave from Keele Station, but if you would prefer a custom pickup location for a private tour, you can contact them for more information. This van can host up to 10 people for your bachelorette party, and the price starts at $124.50 per person.
3. Picnics in the 6ix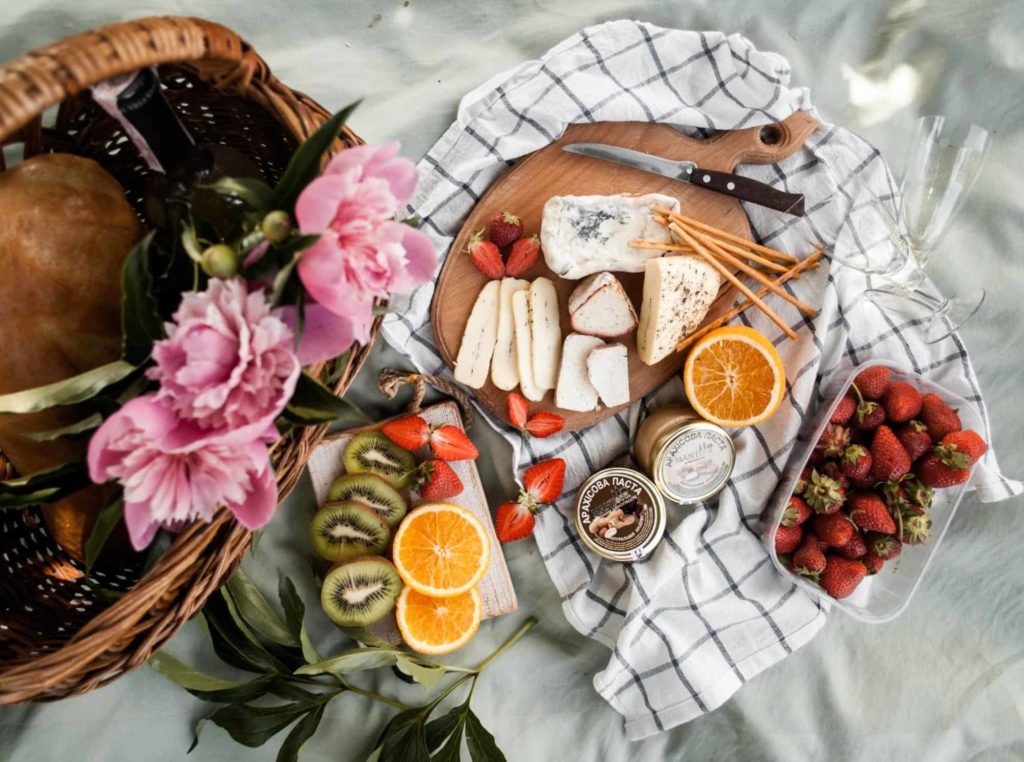 Luxury picnics have been trending lately. Whether it's an over the top date, a proposal, birthday party, a baby shower, a bridal shower or a bachelorette party, Picnics in the 6ix has it all. If you go to their instagram you can see how beautiful their setups are.
You can pick your location in Toronto, whether it's a park or an open field. This company is one of the first in Toronto to adapt this luxury picnic idea. They have dining features both on and off the floor.
Their displays of picnic tables luxuriously plated with cushions or chairs for seating are so beautiful. Picnics in the 6ix's goal is to have Insta-worthy, fun dining experiences for all of their customers.
You have to bring your own food to this picnic just like a typical picnic, but everything is set up and ready to go for you.
Whether you plan on bringing a gourmet meal to go with the setup or peanut butter sandwiches, this company is sure to please you and your bachelorettes this summer or fall!
And no cleanup is required, the company will come and clean everything up at the end of your event. Prices start at $450 for up to 5 guests, an additional $55 for every additional guest will be added to that bill.
4. Mani-pedis at Her Majesty's Pleasure and Movie Night at Fairmont Royal York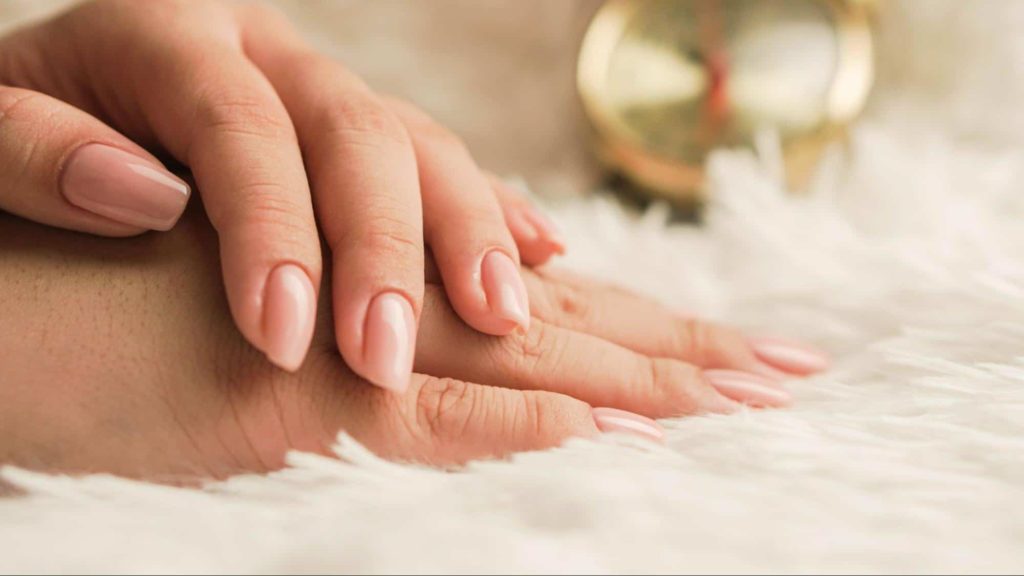 If you're looking for a more relaxing bachelorette party, Her Majesty's Pleasure is a great place to start! If your bachelorette party isn't feeling manis and pedis, don't worry, there are many other services available!
You can get massages and facials, as well as a haircut or color, hair removal, or eye treatments including eyebrows, eyelash tints, lifts and extensions.
This pleasureful day can be booked individually or by group. On top of all of the services, Her Majesty's pleasure also offers cocktails while you get pampered.
On their website you can only select up to four guests, but you can contact them by email or phone to inquire about larger parties.
There are two locations: one at 556 King Street West, and the other at 102 Yorkville Avenue, Unit 5. If you would like this day of relaxation to last longer, your bachelorettes and you should head over to Fairmont Royal York Hotel and stay the night for room service and movies!
The Royal York offers a great "Royal Slumber Party Package" – this is typically intended for families, but good friends are basically family.
Included in the package is $50 towards food including room service or dining in the hotel, an in-room movie of your choice, and bathrobes to be fancy and comfortable together!
You can also order some champagne, or just open the mini fridge and see what it has to offer on this special night-in!
5. Paint Night at Paint Cabin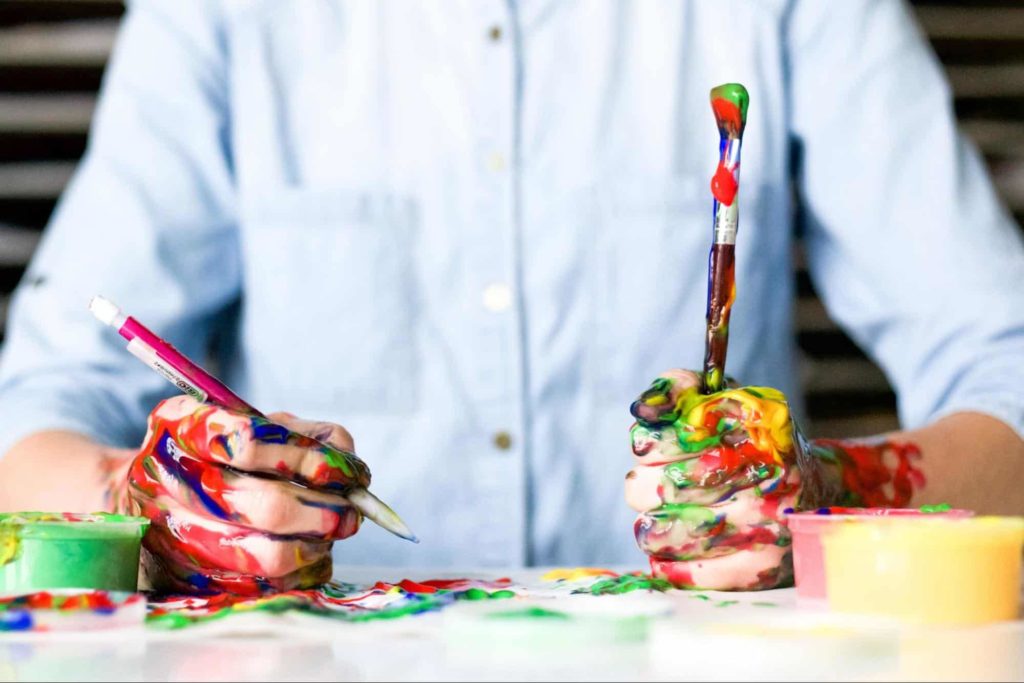 Paint Cabin is the perfect place to get artsy with your friends! Located in Toronto's East Chinatown, you can choose between acrylic painting, watercolor painting, printmaking, needle felting or string art.
Their space can accommodate up to 35 people, and there are different packages you should check out for your bachelorette party. If you just want to go for the art, that is completely fine, but they also have a selection of food and drink as well if you're looking for dining as well.
I saved the best part for last: Paint Cabin even has male entertainers available.
These male entertainers can dance for you like Magic Mike, or they can simply stand still while you paint and draw their bodies.
Paint Cabin has a section on their website where you can book an event catered to the kind of event you are hosting, including bachelorette parties. They also have a live host and DJ to make this a real party while you paint and take in the entertainment. This is sure to be an exciting night for your bachelorette party!
6. Dinner Cruise Along the Waterfront in Toronto
Have you ever wanted to go on a cruise? Well now is your time! You can book a dinner cruise which will travel along Toronto's waterfront on Lake Ontario while you eat and dance the night away!
This night will include a 3-hour boat experience with a buffet-style dinner, cash bar and a live DJ for your entertainment. While eating and jamming out, you will view Toronto's skyline, and the beautiful waters.
The skyline only gets more beautiful as the sun starts to set on your journey. The pick up and drop off location is Queen's Quay Terminal along the waterfront.
This cruise can accommodate a party of up to 120 people. So if you're looking to bring more than just your bachelorette party, you can accommodate family and friends on this trip!
This cruise starts at $122 a person. Go to City Cruises Toronto to reserve your party.
7. Brunch Cruise Along the Waterfront and Toronto Islands
If you friends and you are more early-bird than night-owl, you should try the brunch cruise along Toronto's waterfront. The brunch cruise is the same scenario with a wide variety of food at their buffet, with Toronto's daytime skyline for your viewing.
You can expect to spend 2 hours eating your chosen brunch or lunch in a luxurious reserved seating area on this cruise while drinking in the views. You will be able to spot Harbourfront Centre, CN Tower, HTO Park, Sugar Beach, and the Gibraltar Point Lighthouse.
The pickup location for the City Cruises Toronto is the same as the one for the dinner cruises. For one person, the brunch pass is available starting at $88.
If you want to take this day of cruising to the next level,you should take a boat from Harbourfront out to the Toronto Islands after your cruise for a day of adventure and swimming at one of the beautiful island beaches. Later, you can grab some dinner at one of the restaurants.
8. Pole Dancing at Brass Vixens and Male Entertainers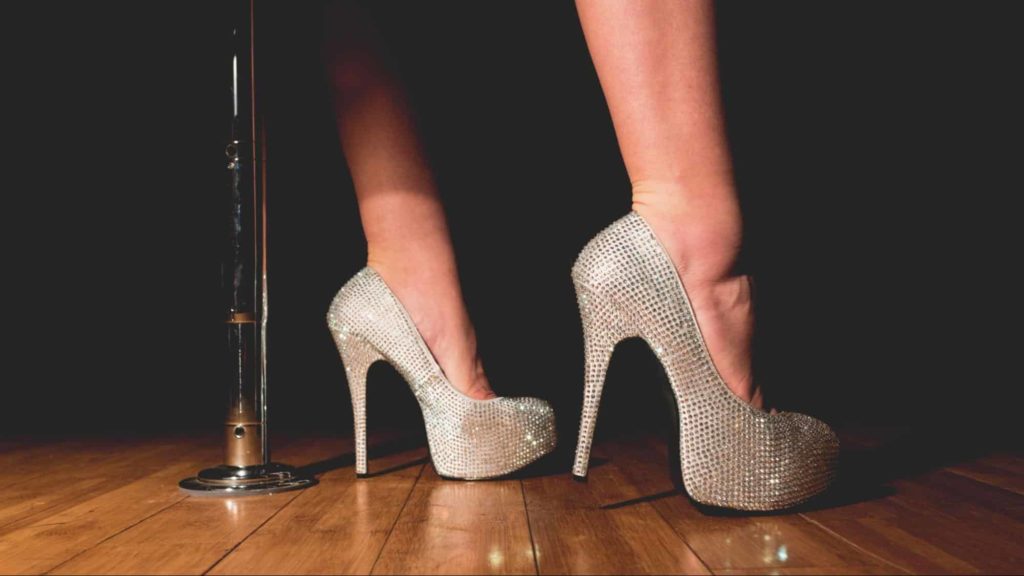 If you're looking to get your sweat on for your bachelorette party, you should try pole dancing. It's sexy, fun, a great workout and sometimes a great laugh!
Brass Vixens is one of the best pole dancing companies in Toronto. In fact it was the first pole dancing studio to open here.
They offer more than just pole dancing if you're into a different style of dance. You can also book parties for chair dancing, twerking, aerial fitness and burlesque! You will be led by a professional dancer.
Their prices start at $250 for up to 6 guests, but you can have more guests it will just be an additional fee for each additional guest. They will help you customize each party to make sure it's affordable for every budget and party size.
You can also book longer studio time for an extra charge. There are so many different packages and passes worth checking out on their website, but for now I will tell you that for one single class it's only $33 a person, which is pretty good for a bachelorette party.
If you prefer to watch men do the dancing, head over to Foxxes Den or Klub Kave to watch male entertainers dance professionally, while you sit back and have a drink.
9. The Backyard Axe and Escape Room
If your friends and you are more into the competitive type of bachelorette party, maybe try axe throwing. You can bring out your inner lumberjack at The Backyard Axe Throwing League.
They can host parties of all sizes at their facility. Before you start throwing your axes, the professionals will show you how it's done first to ensure you're throwing safely. They will continue to guide you while you play in tournaments.
While you take turns throwing axes at a wooden plank, you can sit back and enjoy some great artisanal food and drinks. This can be a fun tournament playing as a team, or you can compete to see who wins the championship.
After you've had your fun at The Backyard Axe, why not continue with the competitive spirit and hit up an escape room? Or reverse it and do the escape room first before you get drinks into your system!
One of the best escape rooms in Toronto is the Casa Loma Escape Series. There you can get competitive as a team to battle through several rooms trying to solve the mysteries and free yourselves.
Imagine having a whole castle as your playground – what fun!
10. Moonlight Glamping
If you're someone who enjoys camping in the great outdoors, but you prefer camping to be a bit more luxurious, try out glamping with your party!
Moonlight Glamping may not be inside the GTA, but it's not far from it. Just 1.5 hours from Toronto in Elora, Ontario, you and your bachelorettes can spend a night or an entire weekend camping at this beautiful getaway.
Once you book a site, you will be provided a fully furnished tent, and some on-site activities including Moonlight Yoga, ziplining, river tubing, hiking and kayaking. You can also go swimming in the beautiful Elora Quarry.
With this home-away-from-home glamping experience, you can kick back and relax and let your adventurous side come out at the same time.
There are several sizes of tents available to reserve, the smallest being a tent that can accommodate 5 people, and the largest being a tent that can accommodate up to 6 people.
You can also have multiple tents set up for bigger parties, as they are able to accommodate up to 100 people. The tent will be set up with sheets, pillows, duvets, tables, beds, and outdoor seating.
Final Thoughts
I hope you enjoyed this list of bachelorette party ideas in Toronto, congratulations to the new bride!
By the way, check out the following articles too for other services you may need for your bachelorette party: