10 Romantic Toronto Date Ideas
Toronto is filled with amazing spots to bring your loved one on the perfect, romantic date. Here are 10 of the most romantic spots for you to enjoy!
1. Humber Bay Arch Bridge: Love Locked
If you have been dating your loved one for a while, you definitely have to go to Humber Bay Arch Bridge. Before you go, make sure to pick up a lock and write a message or your initials on it.
This has to be one of the cutest date ideas ever. While you're adding your own love lock to the collection, you will see the several other locks that show just how much love is in this city.
After locking in your love, go for a walk in Humber bay Park where you will find city bikes to ride to your heart's content. If you're hoping to make this day extra special, pack a picnic.
There are tons of spaces to set up a simple picnic for two by the water.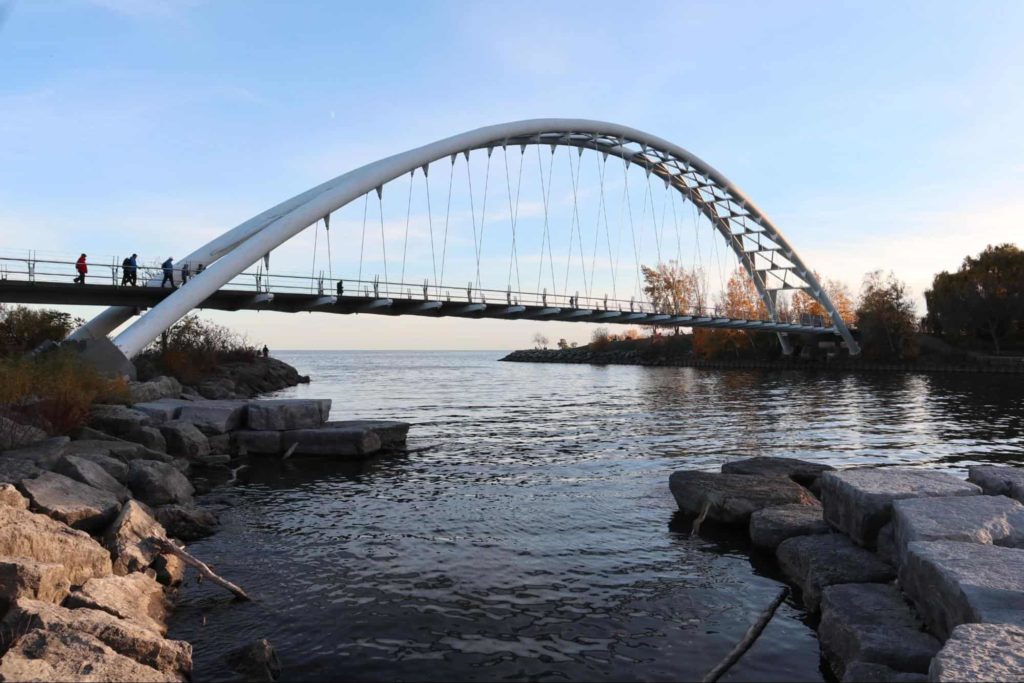 2. CN Tower Wine, Dine and Views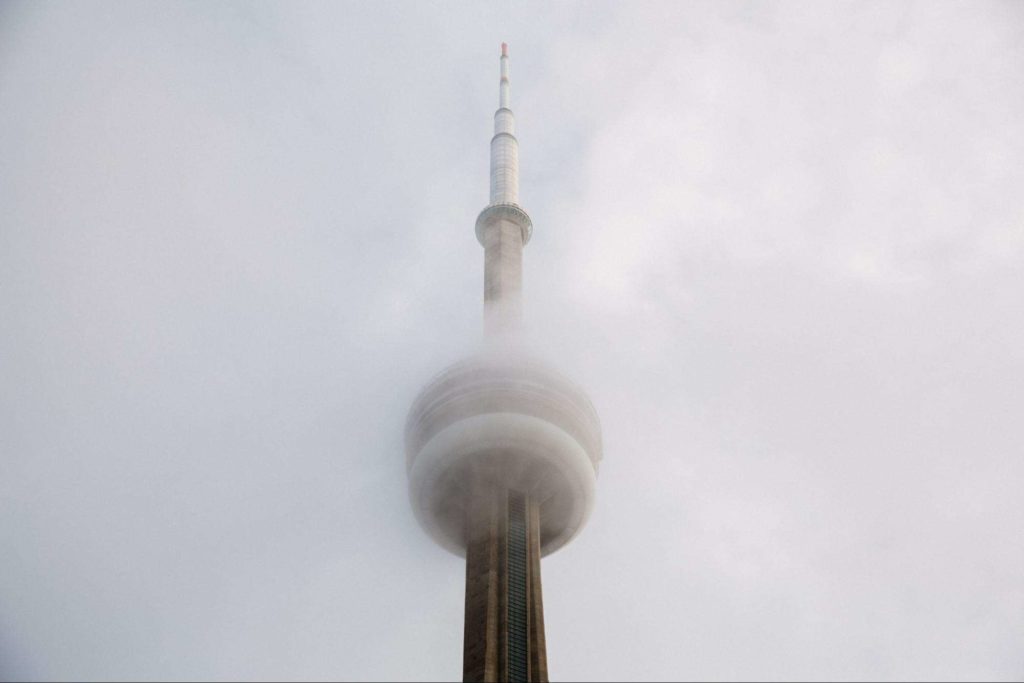 The CN Tower is one of the most romantic spots to eat in the city. How often can you say that you've eaten at a revolving restaurant over 300 meters from the ground?
The Restaurant revolves 360 degrees every 72 minutes, meaning each diner will see the whole 360 view of Toronto while eating at the restaurant. At the 360 Restaurant, you can choose to have a plated dinner of 2-3 courses, or eat off of the appetizers and à la carte menu.
They even have an Indigenous-inspired three-course meal that comes with Wojapi cure, apple mignonette, and fine fennel salad.
With your booking at the 360 Restaurant, a complimentary viewing at the lookout deck is included. Your date and you can take a walk around the main deck and have a photo opportunity with the amazing skyline.
If you want to take this CN Tower date to the next level, consider going up to the Skypod, which is the highest observation platform in the Western Hemisphere. It is 33 stories higher than the main observation deck.
It is so high that the skypod actually sways in the wind. So, hold onto your loved one, this baby will sway up to 1.5 meters.
If you still haven't had enough, head down to the Edge Walk and hold your partner's hand as you lie back on the edge of the building! This walk is in the Guinness World Records book for being the highest edge walk in history.
3. Paintlounge: Paint Night
If you're looking for something a little more low key, but equally romantic and fun, hop on over to Paintlounge.
As we get older, we tend to let go of things that we used to do as kids.
How fun would it be to bring back that little finger painter in you and pick up a paint brush at Paintlounge? At this studio, they believe in no judgment, just paint.
They will hook you up with all your artist needs and walk you through the whole process of painting. Whether this is something that will get hidden in the back of your closet, or a fun conversation piece to mount on your wall, it will always be a good memory to look back at.
Whether you think you did a great job, or it's something you can laugh at with your partner, there's something in making a piece of art here.
These paint nights also host wine nights. Some nights you can bring your own, as long as you pay the permit fee, and others will have wine ready for you.

For those who aren't into drinking, there will always be tea ready to drink and add to this peaceful night with your loved one. Just make sure you don't dress in your best clothing as it's possible that you could get paint on them – by accident or on purpose.
4. Snakes and Lattes Board Game Cafe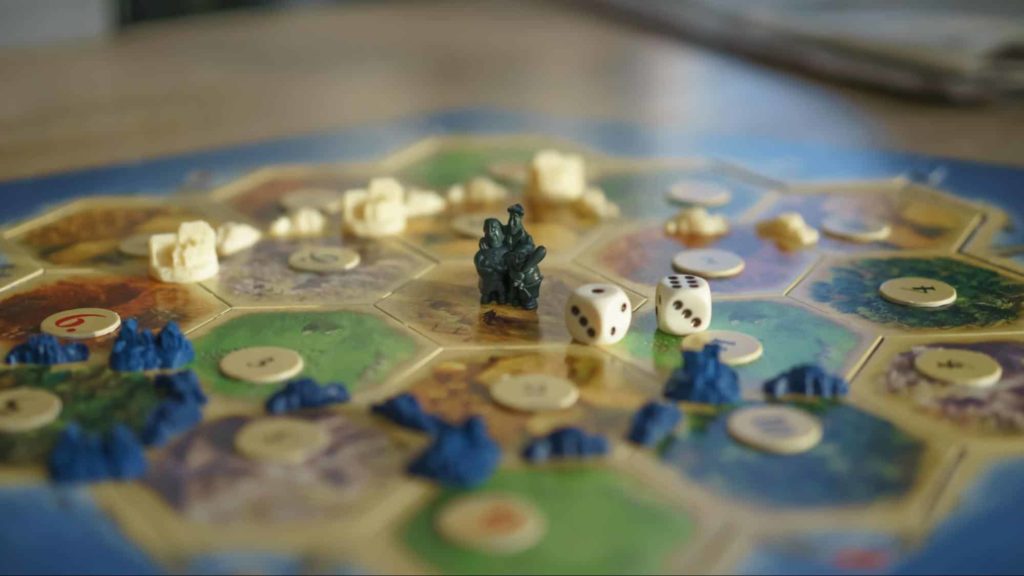 Snakes and Lattes is the perfect date spot for those who love to play board games while drinking artisanal coffee. With a cover charge of $8 each to play, you will have access to shelves of games for multiplayers and games for 2.
Snakes and Lattes has over 1000 board games to keep you entertained all night. There's nothing like some healthy competition and good comfort food to make the perfect date!
The games range from retro games like Battleship to childhood games like Guess Who, to modern card games like Cards Against Humanity. They really have it all for each kind of game enthusiast.
Make sure to try one of their infamous lattes, or draft beers. This date will ensure you have a great laugh and a great time. Book your time slot online so you don't have to wait for a table!
This cheap date night is a hotspot for Torontonians.
5. Distillery District Walk and Dine
Distillery District is one of the most romantic districts in Toronto. The cobblestone streets and historic buildings alone make you feel like you are in a Hallmark romance movie.
The Distillery Historic District began in 1859, originally the site of Gooderham and Worts, a whiskey distillery. You can still see the original Gooderham and Worts sign when you enter the district.
Nowadays, the district is home to many amazing cafes, art galleries, restaurants and shops. The biggest thing that the district is known for is the free Christmas Market (which makes such a romantic date in the winter) that is hosted there every winter.
Now people love to just walk through this picturesque village with Victorian-era buildings. There are so many photo opportunities, especially if you're celebrating an anniversary.
Make sure you stop and take a picture together under the big red heart. If you're looking to grab dinner while in the Distillery District, make sure to check out Cluny Bistro and Boulangerie.
This restaurant has the most romantic vibes with the exposed brick walls, mood lighting and old fashioned charm. They also have a cute patio with vines and greenery working their way above your head.
It's a truly beautiful dining experience.
6. The David Dunlap Observatory
Have you ever wanted to know what's out there? To see the night sky up close?
This next romantic date spot is perfect for your next date. The David Dunlap Observatory is just a 30-minute drive outside Toronto, offering an amazing view of the sky.
The observatory is a large astronomical observatory that is managed by the Royal Astronomical Society of Canada. After taking your aesthetically pleasing photos with the building on the outside, make your way inside to see where the magic happens.
Inside you will find a 74-inch telescope – which happens to be the biggest telescope in Canada. During some public viewing nights you will be able to actually see Orion's belt.
If you really want to plan this trip for a special night, go during a night where there is an expected meteor shower.
No matter if you are an astronomy enthusiast, or you are a newbie to this world, everyone will enjoy a little natural magic that this world provides in the sky.
Make sure to plan in advance on The David Dunlap Observatory website to make sure you can get tickets – this is a popular place and the observatory is only open on certain nights for stargazing.
7. Toronto Islands Tandem Bike, Swim and Picnic
I never really thought of biking as something romantic, though there's something about sharing a bike and putting in the effort to move together that's somehow romantic.
This day trip starts at Toronto Harbourfront where you can pick a boat that will take you across the water on a 15-20 minute ride to the islands. You can pick which island you would like to go to and take a boat that's going there.
The most popular place to start is Centre Island, the biggest island. There you will be able to rent a tandem bike and ride around the island, and you can really see all of the islands this way, if you're up for it.
If you get tired of biking, it's ok, just sit on the back of the bike and let your partner pedal while you pretend you're pedaling too. After you both are really tired of biking, you should make your way to one of the Toronto Island beaches and swim.
Or maybe even go kayaking together, once you're feeling energized again. At the end of your adventurous journey, you could have a picnic on the beach, or eat at one of the island's most amazing restaurants.
The most recommended restaurants are The Island Cafe, The Upper Deck and The Island Greek Grill. Enjoy this adventurous date!
8. Pursuit OCR: Bring Out Your Inner Child Together
Pursuit OCR is the perfect place for the couple that loves being goofy and having fun with each other. If the two of you are looking for a day or night of bringing out your inner child together, this is the place for you!
Inside this indoor playground you will find a wide array of activities. It's basically like an indoor jungle gym for adults over 18 years old. There's bikes, skate ramps, ball pits, rings, parkour, free arcade, slides, lazer maze.
The absolute best part has to be the trike race where you and your date can grab an adult tricycle and race around the track. This is easily one of the most exciting places in the city.
Make your way to Etobicoke and play like a kid for a day. It's $20+tax for a 90 minute session.
9. 5 Drive In
Drive-ins have a history of being among the most romantic dates, but sometimes they are overlooked because they aren't fancy, or full of excitement. However, don't knock a drive in date until you've tried it.
The 5 Drive In is located just outside of Toronto and is easily one of the most beloved drive-ins in the area. Have a nice little road trip to Oakville with your partner, but don't forget snacks and blankets!
If you would prefer to wait till you get to the drive-in to pick your snacks, that's always a fun part of the experience too. Though if you prefer to get all of your favorite snacks for less before you go, then go to your favorite snacks store in Toronto first.
If you prefer to stay inside the car while watching the movie, then you might not need a blanket depending on the weather. Though, if you want the authentic summer night experience, bring some blankets and pillows and set up your cute date in the trunk.
Of course if you're driving a small car this will not work. At least your small car can still hold lawn chairs!
Just make sure you bring some bug spray if you plan on sitting outside for this date!
10. Catch a Play at Mirvish Theatre
If your date and you love going to the theatre – or maybe you haven't even been to a play before – this is a very sweet date to enjoy in the city.
Make sure to check out the Mirvish Theatre website in advance before you are planning on visiting the theatre to see what's playing, and when it's playing.

Right Now you can watch Harry Potter and the Cursed Child at the Ed Mirvish Theatre as well as & Juliet at the Princess of Wales Theatre. If the current shows don't interest you, keep checking to see updates on upcoming shows.
There is always something playing that everyone can enjoy! And while at the theatre, there are always concession breaks when you can get a snack or drink while you're watching the live play.
Final Thoughts
These are definitely some of the most romantic dates in Toronto. I hope you enjoy these dates, and are able to look back on them fondly with good memories!
By the way, check out the following articles for more ideas on where to go for a date: