Toronto's Neighbourhood Gems: A Guide to Sunnyside
Sunnyside is a charming lakefront neighbourhood known for its vibrant atmosphere and stunning waterfront views. Its expansive waterfront is home to Sunnyside Beach, a popular spot for sunbathing, swimming, and other fun activities.
The adjacent Sunnyside Park offers a variety of recreational facilities, including an Olympic-sized pool, wading pools, sports fields, picnic areas, and playgrounds.
Read on to learn more about Sunnyside and its best spots.
Toronto's Neighbourhood Gems: A Guide to Sunnyside
Time Zone
Eastern Daylight Time (GMT-4)
Best Time to Go
The best time to visit Sunnyside for swimming and beach activities is during the summer months, from June to August. The weather is warm and sunny, and the water is clear and refreshing.
Sunnyside is a great place to enjoy outdoor recreation year-round. If you're looking to avoid the crowds, the best time to visit Sunnyside is during the shoulder seasons, from May to June and from September to October.
Things to Know
Currency: Canadian Dollar
(Check the current exchange rate)
Languages: English
Calling Code: +1
Where is Sunnyside?
Sunnyside is ocated on Toronto's western waterfront, along Lake Ontario.
It's bordered by the Humber Bay Arch Bridge and Marilyn Bell Park to the west, the Gardiner Expressway and rail lines to the north, Parkdale and Roncesvalles neighbourhoods to the east, and Lake Ontario to the south.
How to Get There
By public transit:
Take the 504 streetcar from Union Station to the Sunnyside stop. This direct route will take you right to the heart of Sunnyside.
You can also take the TTC subway to either the Keele or Lansdowne stations. From there, you can take the 504 streetcar westbound to the Sunnyside stop.
Once you arrive at the Sunnyside stop, you can walk to the beach, park, or any of the other attractions in the area.
By car:
Take the Gardiner Expressway westbound to the Sunnyside exit. From there, you can follow the signs to Sunnyside Beach or Park.
Parking in Sunnyside can be difficult, especially on weekends and in the summer. If you're planning on driving, it's best to arrive early to secure a parking spot.
What to do in Sunnyside
Have fun under the sun at Sunnyside Beach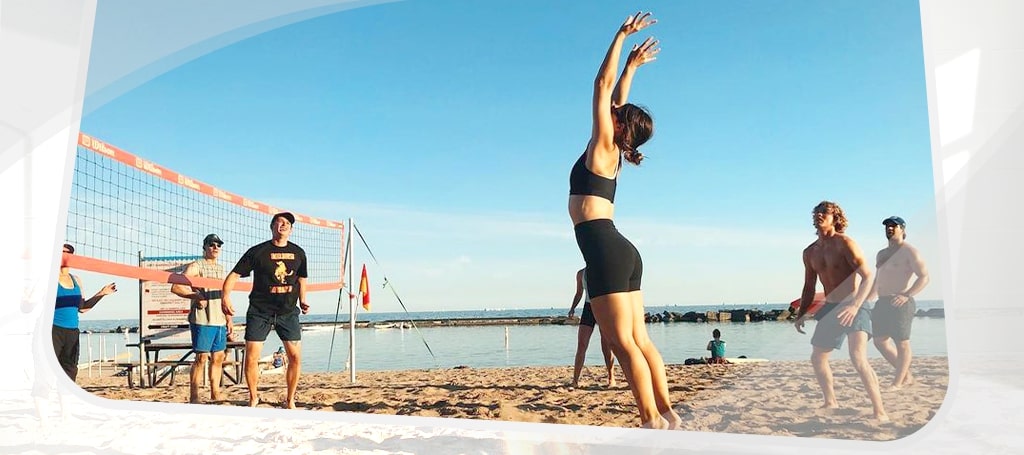 Sunnyside Beach offers a variety of amenities and activities to cater to beachgoers of all ages and interests. The main beach area boasts a long stretch of sandy shoreline, perfect for sunbathing, swimming, and playing volleyball.
Paddleboards and kayaks are available for rent, allowing visitors to explore the calm waters of Lake Ontario. Lifeguards are on duty during the summer months to ensure everyone's safety.
Try outdoor activities at Sunnyside Park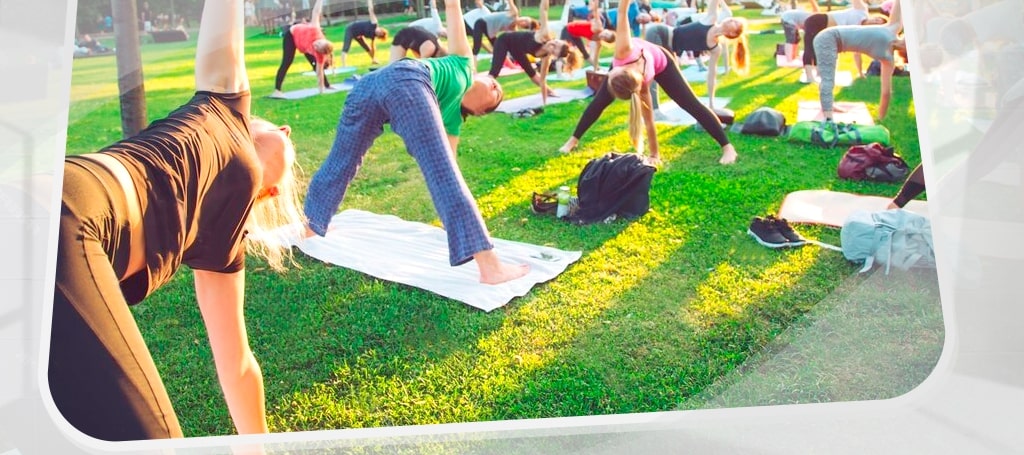 Sunnyside Park's area was originally home to the Sunnyside Amusement Park, a popular attraction that operated from 1922 to 1955. It was demolished to make way for the Gardiner Expressway, but the Sunnyside name was retained.
The park has two sandy beaches, a boardwalk, a playground, a splash pad, a skate park, and a BMX track. There are also picnic tables, barbecue grills, and several sports fields.
Explore the waterfront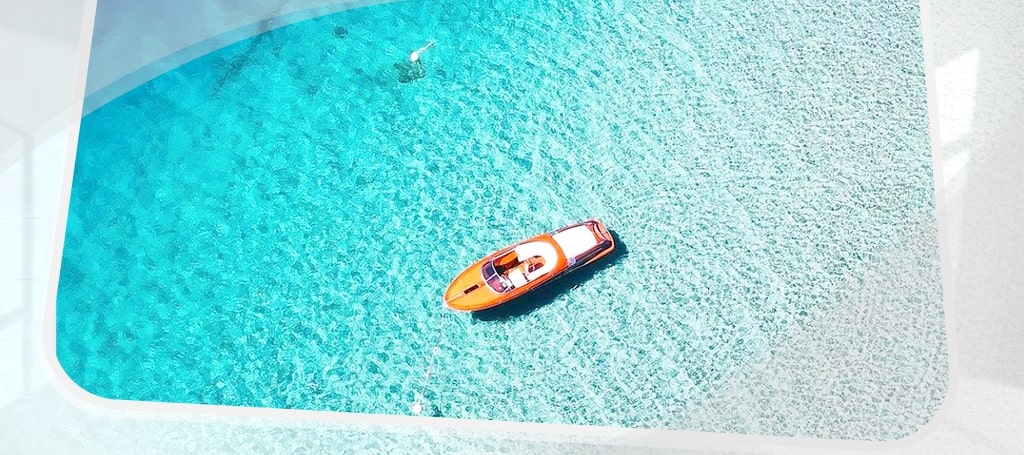 Sunnyside is home to the Humber Bay Arch Bridge, an iconic bridge that connects the neighbourhood to the Humber Bay Shores Park and offers stunning views of the lake and the city skyline.
Several companies offer boat tours of Lake Ontario. These tours are a great way to see the city from a unique perspective and learn more about the neighbourhood's rich history.
You can also visit the Sunnyside Beach Pavilion, a historic building located near the beach that features various shops and is a popular spot for events and weddings.
Ride your bike around the neighbourhood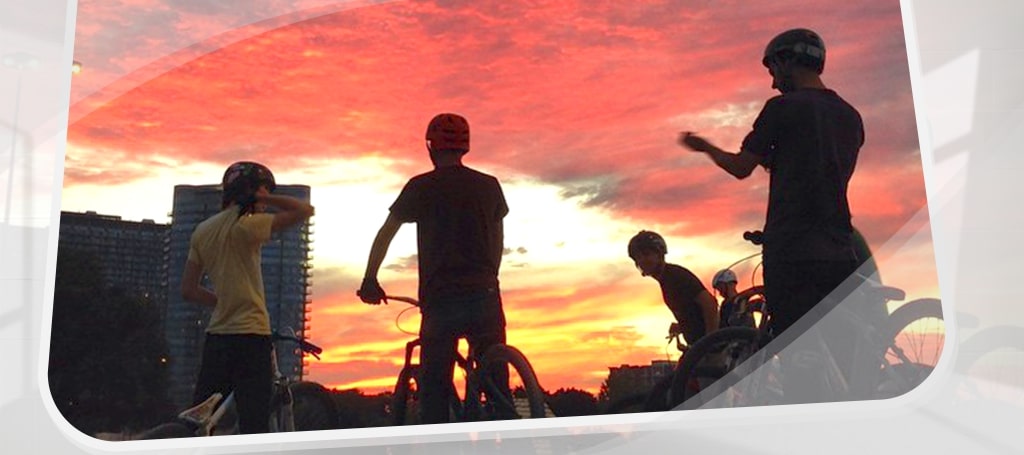 Riding your bike around Sunnyside is a great way to enjoy the outdoors and keep yourself physically fit. There are many different routes you can take, depending on your fitness level and the amount of time you're willing to spend.
You can also bring your bike to the Sunnyside Bike Park, a pump track and skills area that's perfect for practising your bike tricks.
If you're looking for a more challenging ride, you can also extend your route to include the Humber Bay Park West Trail or the Etobicoke Waterfront Trail.
Dine at local restaurants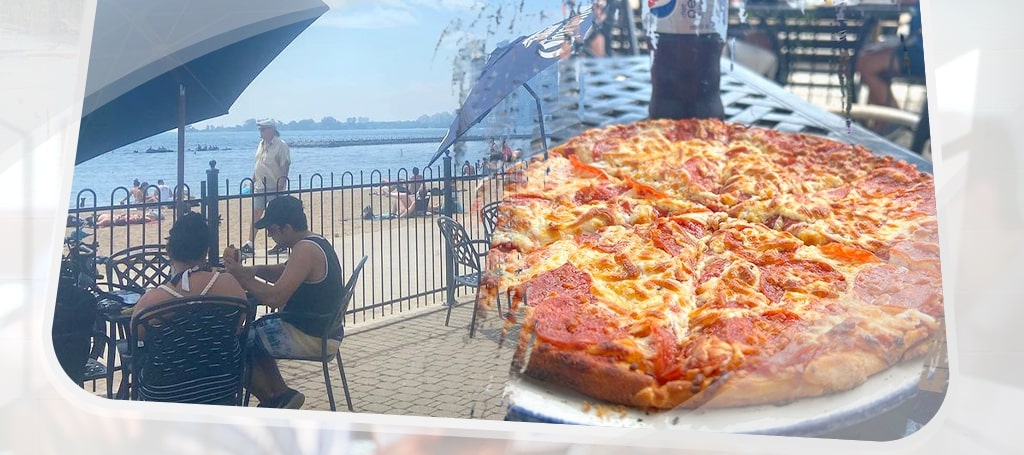 Sunnyside is home to a variety of restaurants and cafes, offering a wide range of cuisines to satisfy your cravings. You can go to Sake Sushi to grab tasty rolls for take-out or dine in at Cafe Polonez to try traditional Polish food.
Whether you're looking for a casual meal or a fine dining experience, you're guaranteed to find something you like in and around the neighbourhood.
Where to eat in Sunnyside
Sake Sushi Toronto
Address: 20 Roncesvalles Ave, Toronto, ON M6R 2K3
Phone: +1 416-516-7253
Pricing: $$
Sake Sushi Toronto is a popular Japanese restaurant known for its fresh and authentic Japanese cuisine, as well as its friendly and welcoming atmosphere. They have a large selection of sake, Japanese beers, and cocktails.
The menu features a wide variety of Japanese dishes, including sushi, sashimi, rolls, tempura, teriyaki, and donburi. All of the dishes are made with fresh high-quality ingredients and are prepared to order.
Second Cup Cafe
Address: 30 The Queensway, Toronto, ON M6R 1B5
Phone: +1 416-530-6091
Pricing: $$
Second Cup Cafe is a Canadian coffee shop chain founded in 1975 and is the largest specialty coffee retailer in Canada, with over 300 locations across the country. It's known for its high-quality coffee, as well as its fresh pastries, sandwiches, and salads.
The company quickly grew in popularity, and by the 1980s, it had expanded across Canada. Second Cup Cafe is committed to sustainability and social responsibility, sourcing its coffee beans from ethical growers, and using fair trade practices.
The Ace
Address: 231A Roncesvalles Ave, Toronto, ON M6R 2L6
Phone: +1 416-792-7729
Pricing: $$
The Ace is a family-friendly restaurant housed in a restored 1950s diner and offers comfort food classics, late-night bar snacks, and weekend brunch. Originally built in 1914 as a grocery store, it became a music shop and then a mechanic storehouse.
In 1956, the location was transformed into a Chinese-Canadian restaurant called The Ace Restaurant. The restaurant was inactive for many years and reopened in 2011 as a diner before closing again in 2020 and reopening in 2021 under new ownership.
Cafe Polonez
Address: 195 Roncesvalles Ave, Toronto, ON M6R 2L5
Phone: +1 416-532-8432
Pricing: $$
Café Polonez is a family-run Polish restaurant that's been serving authentic Polish cuisine in Toronto for over 30 years. The menu features a wide variety of traditional Polish dishes that customers love for their taste and affordable prices.
Some of their most popular dishes include pierogi, borscht, and kielbasa. Their famous pierogi are dumplings filled with a variety of fillings, such as potato, cheese, and sauerkraut.
Ed's Real Scoop, Roncesvalles
Address: 189 Roncesvalles Ave, Toronto, ON M6R 2L5
Phone: +1 416-531-3113
Pricing: $$
Ed's Real Scoop is a beloved neighbourhood ice cream shop in Toronto known for its handcrafted ice cream and gelato. It has been a staple in the community for over 20 years and continues to be a popular destination for ice cream lovers of all ages.
One of the things that makes Ed's Real Scoop stand out is its dedication to using real ingredients, with no artificial flavours, colours, or preservatives. It's evident in the rich creamy texture and vibrant flavours of their ice cream and gelato.