How to Do an Awesome but Cheap Date in Toronto
Hey there! Allergic to those picture-perfect movie scene dates that only remind you of your limited budget for romance?
We totally get you - that's why we're here to help you change things up for your partner, for your friend, or for yourself.
If you're up for an awesome but cheap date - like ourselves - you'll love what we laid out in this list. See if anything sparks your interest to try out for your next date.
Plan a Mini Staycation
If you want a budget-conscious date, then you should skip the expensive flights and fancy resorts. You can make a date work out just from the comfort of your own home.
For a change of scenery, we recommend booking a short-term rental within the city. From there, you can start planning what the rest of your day or week is gonna look like.
Ideally, you'd want to do something that would make you feel like a tourist in your own city. So, list down things you haven't done or tried before and see if you can do it with your partner.
Send a Bouquet of Flowers
It may sound chivalrous and romantically outdated, but we think flowers are a great way to show your affection. Plus, they're actually wonderful decorative pieces if you're having a stay-in dinner with a loved one.
You can call a florist or flower delivery service in the city to arrange a bouquet for you. Roses are a nice choice – as a declaration of love – but tulips are also a great alternative because they come in many colors.
Obviously, sending flowers alone doesn't make up for a full date. But it's a great way to start a day, end a beautiful evening, or simply send over if you're on a virtual date.
Visit an Art Gallery
You know what our lovesick friends always say – the best art piece in this world is their significant other. And what's a better way to appreciate their beauty than to see other masterpieces like themselves?
Good news for you because Toronto has a lot of free museums, from the Scarborough Museum to the Market Gallery. There are also sites that are free on certain days like the Museum of Contemporary Art.
Visiting art galleries is also a wonderful idea because you can score one-of-a-kind pieces from local artists. A lot of them will be insanely expensive though, so you might want to reserve that for a future date.
Brunch on a Budget
If you plan on eating out for your date, brunch is a nice place to start. It just hits that sweet spot between breakfast and lunch (obviously) so you're neither too hungry nor too full for another hearty meal.
Also, there are plenty of ways you can interpret a brunch date. You can drop by a brunch spot or have it at home where you can cook for your partner or vice versa.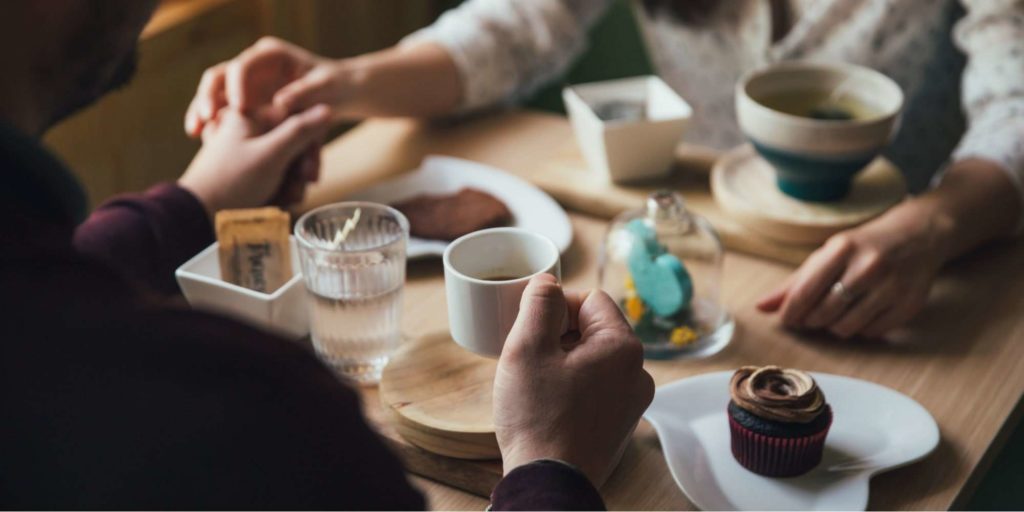 Depending on your idea of romance, you can add a bottle of wine or play a movie in the background. Even napping together is a type of date these days so you may just want to do that.
Book a Couple's Spa
Actually, the thing is, spa treatments can be expensive. But there are usually big discounts for packages, especially if it's for couples like you.
If a complete spa package is too much for you, book couple's massages instead. They're way cheaper and you still get that top-level of satisfaction and relaxation for the day.
Alternatively or in addition to that, you can get facials together to complete the spa experience. If you're planning to do this with massage, remember to get the massage first, then go for the steam so it opens up your pores – just a tip!
Sign Up for a Short Cooking Class
Doing cooking classes together is such an underrated way to bond with a love. You don't only get to spend a lot of time together, you also learn essential skills that both of you can use for your next dates.
On top of that, cooking classes won't break your bank, especially if you only plan to take one class. Although to be fair, at a price point of $175 to $250 for a 3-hour class, it's not something most couples think about at first thought.
Fortunately, there are virtual options for cooking classes now and they're a much cheaper alternative to traditional classes. Even if you're not always passionate about cooking, the prospect of trying something new will make your heart flutter.
Enjoy the View in a Rooftop Bar
In this generation defined by a 9 to 5 grind, it's hard to squeeze in a date. So if you plan to hang out after work hours, going to rooftop bars is a nice choice.
Bars like these bring the feeling of fine dining without the fancy costs. Plus, it gives you panoramic views of the city which doesn't cost a cent to enjoy.
Of course, the chill night is just the perfect ambiance for partners to enjoy each other's company. Grab a drink or two, talk about your day, and really, what more can you ask for?
---
Dating doesn't have to be expensive – it just has to come from the heart. If you have any more interesting cheap date ideas, let us know and we'll be happy to consider them too!