A Review of the 6 Best Security Companies in Toronto
An elite security system is the main source of safety in any home or business. If you're looking for the right one to suit your needs, you're in the right place.
We reviewed the best security companies in Toronto based on the services they provide and what clients say about them. We also considered other factors such as licenses, certifications, and management to see how well they can protect you.
The Cost of Security Companies in Toronto
Before we dive right into the potential costs, let's establish the types of services you can get from a security company first. They offer various packages including but not limited to these:
Armed or unarmed security guards
Concierge security
Security and monitoring services
Special events security
Parking enforcement
Cybersecurity
Residential or business security systems
Access control systems
CCTV systems
Thermal fever detection cameras
Mobile patrol service
Now, depending on the type of service you get, the costs greatly vary. Security companies will also either charge per hour or per month with a fixed rate depending on the service.
The per-hour charge usually applies if there are security guards involved. In Toronto, you can expect to pay from $20 to $30 per hour, but the costs can go higher depending on the nature of the job.
For example, if you want a personal bodyguard, you may have to pay up to $70 per hour depending on certain factors. This includes the threat level of a place and travel costs (if any).
The price will also vary depending on whether the security guard is armed or not. If armed, the costs would usually start from $30 or $35 per hour.
Obviously, if you need a team of security guards for your business building, for example, the payment structure may change. The security company may offer a fixed rate per month for a specific number of guards working for certain set hours.
Simply put, it really depends, especially if it's a customized security service. We highly suggest requesting a quote first so you can compare your options.
The Top Security Companies in Toronto
Now that you know the costs and services you can get, let's dive right into individual reviews.
We reviewed each security company as a whole and even inspected their most notable security services.
1. Blackbird Security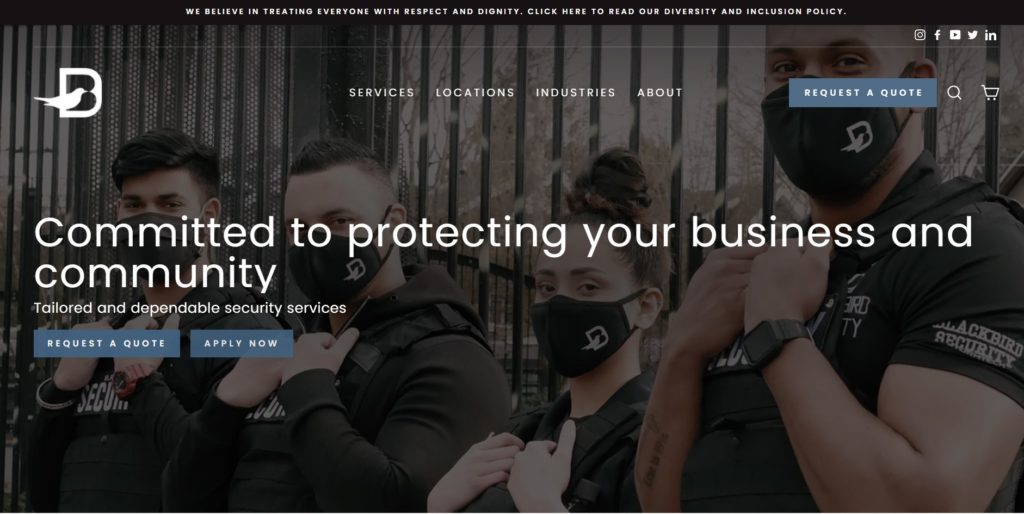 SERVICES
Uniformed Security
Concierge Security
Elite Suit & Tie Security
Event Security
Executive Protection
Government Security
Loss Prevention
Mobile Security
Office & Facilities Security
Patrol Security
Residential Security
Shopping Mall Security
Alarm Installation & Monitoring
CCTV Installation & Monitoring
Construction Security
WEBSITE
https://blackbirdsecurity.ca/
ADDRESS
910 – 405 The West Mall, Etobicoke, ON, M9C5J1
CONTACT DETAILS
437-928-2575
OPERATING HOURS
24 hours
On the top of our list is Blackbird Security. Now, aside from being one of the leading security services companies in Canada, what caught our eye was their comprehensive security training.
The Blackbird Academy has in-house and carefully vetted, industry-leading experts that teach recruits how to handle any security-related scenario. Their multi-disciplinary training program has been key to the high-quality of their services as of late.
Based on the numerous positive reviews they have online, we're certain that they have everything covered in each security detail project they take on. This includes some of Canada's largest big-box retail outlets, condominium buildings, and large-scale events such as Cirque du Soleil.
Plus, we appreciate that the services they offer as a whole, cover a lot more than other security companies. Aside from having the usual uniformed security, concierge security, and elite suit and tie security. They have the ability to do mobile patrols and many other different security services.
Overall, with the skills of their highly trained employees as well as their dedication to providing real-time reports. We definitely recommend Blackbird Security for anyone requiring professional security services.
Provides real-time reports
Provides training to their guards through the Blackbird Academy
Wide range of services
Also offers CCTV and alarm installation and monitoring
Specific rates are unavailable online
2. Safety First Security Services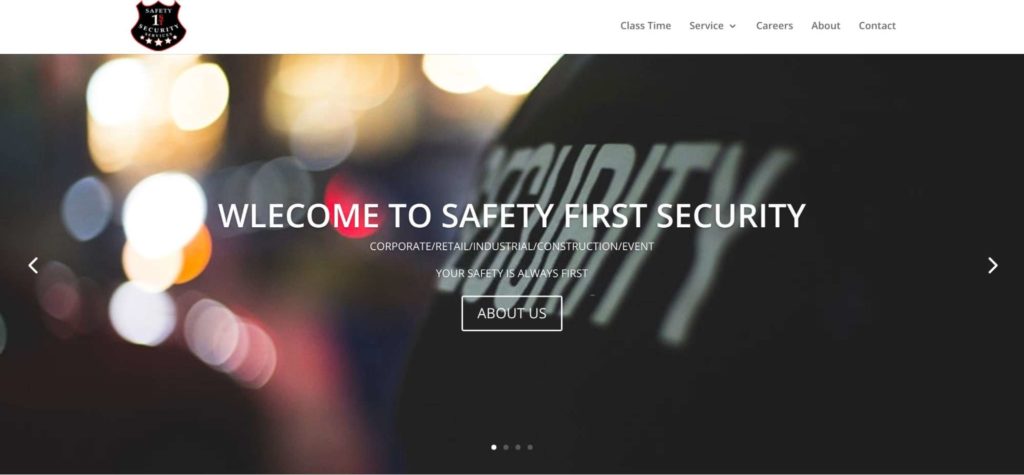 SERVICES
Corporate security, retail security, industrial security, construction security, events security, car park security
WEBSITE
https://new.safetyfirstsecurity.org/
ADDRESS
55 Nugget Ave, Unit# 207, Scarborough, ON, M1S 3L1
CONTACT DETAILS
(416) 906-4011
(647) 886-7675
(416) 292-0951


[email protected]




[email protected]

OPERATING HOURS
Monday – Sunday: 10:00 AM – 5:00 PM
If you're all about hiring security guards, Safety First Security Services is your best bet. With over 70 employees, they can cater to even larger-scale security services for corporations.
Looking into their scale of service, they cater more to commercial clients than residential ones. So, they're probably less of an option for homeowners and more suited to those looking for a team of security guards for a business.
This company is approved by the Ministry of Community Safety and Correctional Services (MCSCS) in Ontario, signaling excellence of service in their field. They've also been in business for more than 10 years now, so we reckon that they've already attained quite a bit of experience.
Every security guard can carry out various reception duties, facilitate fire alarm tests, maintain a guest log, and give access control to buildings. It's a really solid suite of skills, in our opinion, for highly-trained professionals.
By the way, this company also offers security training, classes, and other related lessons. Actually, this seems to be their main specialization.
Why do we bother mentioning it? Because it suggests that they know what they're doing when it comes to training personnel – their security teams likely benefit from that expertise.
A workforce of 70 employees
Great for commercial clients
MCSCS approved
Skilled and trained security guards
Actually does more security training than it provides security services itself now
3. Condor Security Inc.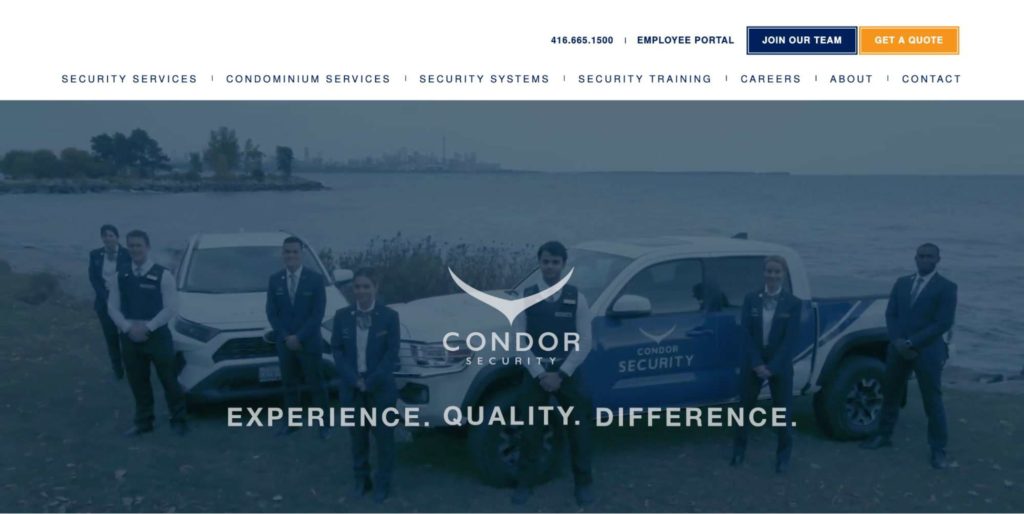 SERVICES
Security services, condominium services, security systems, security training
WEBSITE
https://www.condorsecurity.ca/
ADDRESS
4610 Dufferin St. Unit 1B Toronto, ON, M3H 5S4
CONTACT DETAILS
416.665.1500


[email protected]

OPERATING HOURS
Monday – Friday: 8:30 AM – 5:00 PM
Condor Security ticked off many of the boxes on our list of services to look for in a security company. In our book, it's a great all-around security firm, especially for those who need customized security systems and condominium concierges.
Let's talk about its custom security system first. To start, they'll assess the existing security system of your building and identify points of improvement.
Upon assessment, they'll give you recommendations on what to improve, install, or upgrade. From what we've seen, the recommendations are very detailed.
This makes their security services tailor-fit to your needs while adhering to local standards and guidelines.
Their condominium concierge package is also one to look out for. We like this service because they're able to provide security without tarnishing the class of residential condominiums.
As proof of high standards, this company holds both an ISO and ASIS certification. Though we did come across some issues about staff training from their past clients, it remains a top company for basic security services, according to current clients who insist they've since tightened up their training game.
Great custom security system
Offers condominium concierge security services
ISO and ASIS certified
Past issues with staff training may be of concern
Customer Reviews
Take a look at some of the reviews from past clients:
At my condo the concierge services are provided by Condor Security. I have always had a pleasant experience dealing with the personnel at the front. They are courteous, very helpful and responsive. Professional service and customer service are high priority for these individuals and much appreciated as a resident. – Anita Singh
Condor Security is committed to excellent service. From upper management to the security professionals and concierge personnel, this is an organization that is top notch. I highly recommend Condor Security to anyone and everyone in need of this service! – George Tsioutsioulas
4. Paragon Security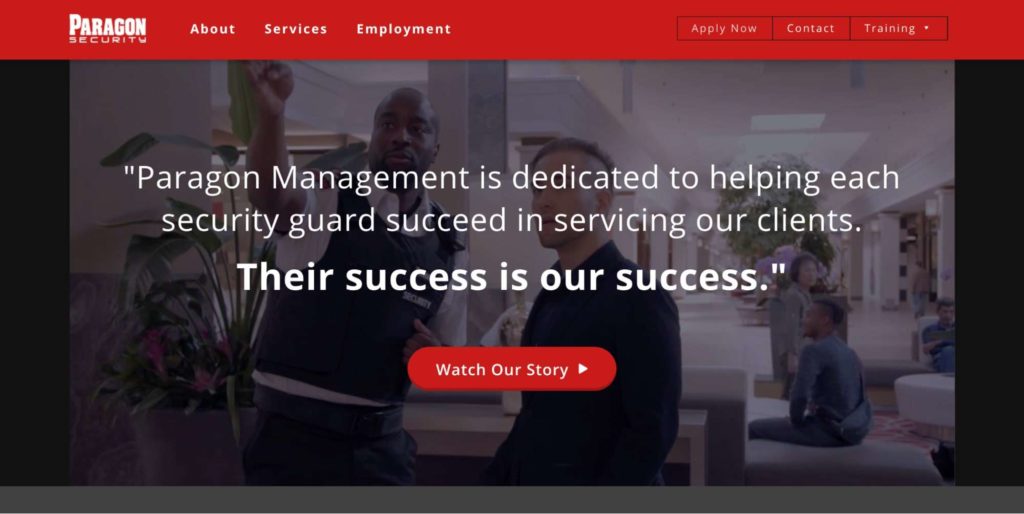 | | |
| --- | --- |
| SERVICES | Guards, security consulting, support services, cyber protection, RPAS services |
| WEBSITE | https://paragonsecurity.ca/ |
| ADDRESS | Suite 488, 1210 Sheppard Ave. East, Toronto, Ontario, M2K 1E3 |
| CONTACT DETAILS | 416.498.4000 |
| OPERATING HOURS | Monday – Friday: 8:30 AM – 4:30 PM |
Have a constant fear of data privacy breaches? Paragon Security is our top choice for you.
This security firm offers a wide range of services including guards and security consulting. But as we suggested just now, we like it best for its cybersecurity services, which are impressive for the following reasons:
One, its cyber protection services safeguard your data with a 360-degree visibility approach. That means that they offer all-around cybersecurity involving machine learning and threat hunters.
Second, they provide an eSentire Managed Detection and Response (MDR). This involves a deck of threat protection that allows your business to mitigate the risks of data breaches.
Third, we like their top-tier antivirus and endpoint detection that runs on Carbon Black Defense. In layman's terms, it's a superb threat protection layer for your business.
All in all, it has the basics of a traditional security company, but is definitely one better hired for today's modern threats thanks to its cyber protection.
Unfortunately, a few past clients and trainees shared some negative points about training and management. We've heard a variety of complaints about unprofessional security guards and middle management staff from the trainees, while some clients pointed out that some guards were aggressive and the behavior didn't make them feel safe.
But being the largest private security firm in Toronto, we're sure it still has better things to offer, especially given that the complaints were definitely in the minority. Hopefully, they'll forge on with better management and training for the years ahead.
Excellent cyber protection services
Over 4,000 security professionals
Offers an innovative approach to cybersecurity
Issues with training and management
Customer Reviews
Here's what past clients have said about this company:
Paragon is dedicated to helping their guards succeed. They have also identified and resourced the challenge of being fully staffed which is unique in the security industry. – Roger Pugsley
Top notch service in every aspect – Kanwarpal Singh
5. Protection Plus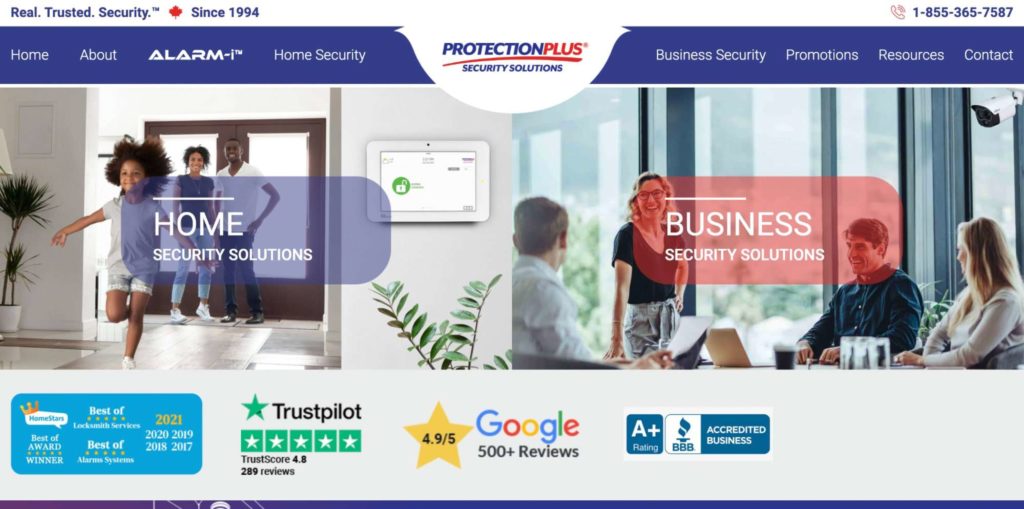 | | |
| --- | --- |
| SERVICES | Alarm systems, alarm-i video verification, security cameras, access control, locksmith services, automatic door openers, high-security locks, door reinforcement, security window film, security window bars, fire & life safety, intercom systems |
| WEBSITE | https://www.protectionplus.ca/ |
| ADDRESS | 11-1540 Lodestar Rd, Toronto, ON, M3J 3C1 |
| CONTACT DETAILS | +1 416-444-4663 |
| OPERATING HOURS | Monday – Friday: 8:00 AM – 5:00 PM |
Protection Plus is among our top picks due to its comprehensive security system solutions. In our opinion, they offer enough variety of services and products to make them one of the best in Toronto for those who need a lot of different security solutions.
For homeowners, for instance, they offer Alarm-i™. This system includes a video alarm verification system and our favorite, priority police dispatch.
Business owners will also enjoy its packages for security systems. They cover so many things that they can even install automatic door openers for the handicapped, which is great for accessibility.
This company also meets the standards of ULC for alarm systems.
Overall, it's a fantastic choice for security system packages for both homes and businesses.
We found reports of issues with customer service though, especially for untimely responses. Still, they were few enough that they're just a few wrinkles on an otherwise good record.
Wide variety of security systems for homes and businesses
ULC certified for alarms systems
A+ rating on BBB
Issues with customer service reported by some customers
Customer Reviews
Here's what past customers have said about this company:
After living here in Toronto since May, I have searched for a competent Alarm company and through Google I discovered Protection Plus! Jason my professional technician could not have been any more efficient and patient with me throughout this process. His expertise enabled me to trust the set up process as well as his explaining to me as we installed their App, I now feel smarter and safer. Thank you Jason. You were amazing and I am thrilled I met you and Brian, that Protection Plus is my new Alarm Company. Thank you! – Karen Tabachnick
There were several home break ins in our area. Contacted Protection Plus to advise how to make our home more secure. Spoke with John Vergopoulos who came to our home. Gave us time to consider what would be best for us. We found John most patient with our questions and carefully explained the options suggested. I would highly recommend John as a knowledgeable and expert locksmith. – Sam Mandelbaum
6. GF1 Security
| | |
| --- | --- |
| SERVICES | Customized security solutions, security training,security consulting site security auditing, home security, construction security, truck yard security, condominium security, airport security, industrial site security, mall security, transit & traffic security, commercial security, loss & prevention, mobile patrol, government security, event security including banquet halls |
| WEBSITE | https://www.gf1security.com/ |
| ADDRESS | 1332 Khalsa Dr., Unit # 3, Mississauga, ON L5S1W5 |
| CONTACT DETAILS | (647) 710-7760 |
| OPERATING HOURS | Monday – Friday, 9 AM – 5 PM |
GF Security is your best choice for custom security services both long-term and short-term. Here's why we think it deserves a spot on your list too.
For starters, they tailor their services for each industry and business whether it's a mall or the airport. This heightens the chances of you getting a solution that actually suits your business from the start and won't necessitate big changes to operating procedure.
Second, their security training is top-notch according to past trainees. One trainee noted that he loved the detailed training that later earned him a license.
You know you'll be in good hands while working with them too because they have various certifications. These include a First Aid and CPR License and Employee Health and Safety Awareness certificate by the Ministry of Labour.
Overall, with an almost perfect 4.9-star rating on Google Review, there isn't much room for negatives here. But we do wish that they offered other security solutions too (CCTVs, alarm systems, access control systems, etc.), like most companies on this list.
Great for short and long-term security services
Good for industry-specific security
Excellent security training and certifications
Doesn't offer every security system solution
Factors to Consider When Choosing a Security Company
Choosing a security company is a vital decision that can help you protect your home or business. Here are some factors you must consider when choosing one.
Credibility
It doesn't matter whether a security company has been operating for years or has only opened recently. If they aren't competent, then there is no point in hiring them.
You can check reviews and word of mouth, and check who their clients are based on the information given on their official website.
Dependability
A good security company should always be committed when it comes to serving the client. There are a lot of security companies that promise good services but don't deliver.
You want to put your trust in a security company that you can depend on for all your security needs. This is why it's important to listen to past customers too to learn more about a company.
Quality
When choosing a security company, you need to know if they hire and train their people well.
Good security companies always check the backgrounds of the people they hire. It's also better to choose a security company based on the training they provide for their security professionals because it ensures competence later.
Services
It's important to read about the services that a security company has to offer too, especially if you're looking for specialized ones. Compromising the safety of your business and employees is not something you want to gamble with.
FAQs About Security Companies in Toronto
---
Now that you have a comprehensive guide to the best security companies in Toronto, the next step is assessing your needs to find out which one can meet you halfway.
For more things home and business-related, check out our list of the best contractors in Toronto. Our reviews are always here to serve you with honest perspectives of the city's best professional services!