The Best Flea Markets in Toronto
Ever heard the saying, one man's trash is another one's treasure? Well, Toronto's flea markets are proof that you don't need to break the bank to discover some real gems.
Thrift shopping isn't just about supporting local businesses and being eco-friendly by keeping stuff out of landfills. It's also an art form, really – finding beauty in the overlooked.
Here are the best flea markets in the city!
The Best Flea Markets in Toronto
Downsview Park Merchants Market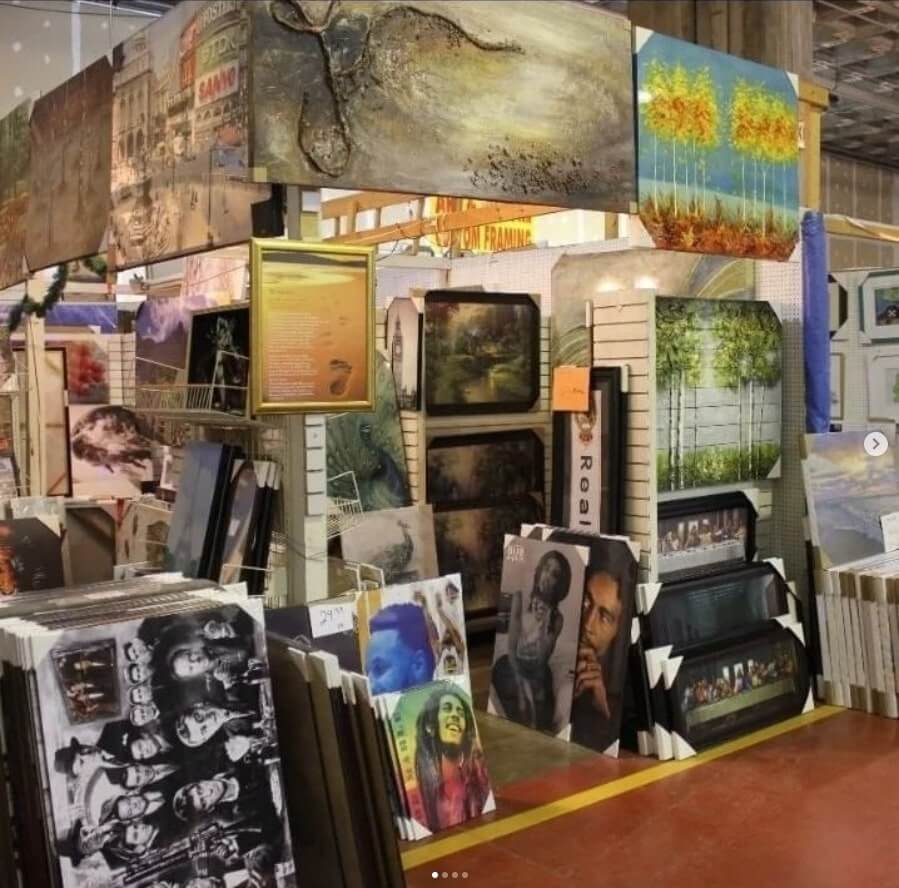 Website: http://www.dpmarket.com/
Address: 40 Carl Hall Rd, North York, ON M3K 2C1, Canada
Hours:
Saturday – Sunday 10:00 AM – 5:00 PM
If you only have time to visit just one flea market in Toronto, it definitely should be the Downsview Park Merchants Market. It's housed in an old airplane factory with over 500 vendors selling a variety of goods, including clothing, antiques, and furniture.
The spot is also quite popular for its Farmer's Market with friendly traders selling produce, meat, cheese, and more. And let's not forget its sizable food court with offerings that embody the city's multiculturalism.
Pro tip:
Be prepared to haggle! Many of the vendors give discounts, especially if you're a regular.
Kensington Flea Bazaar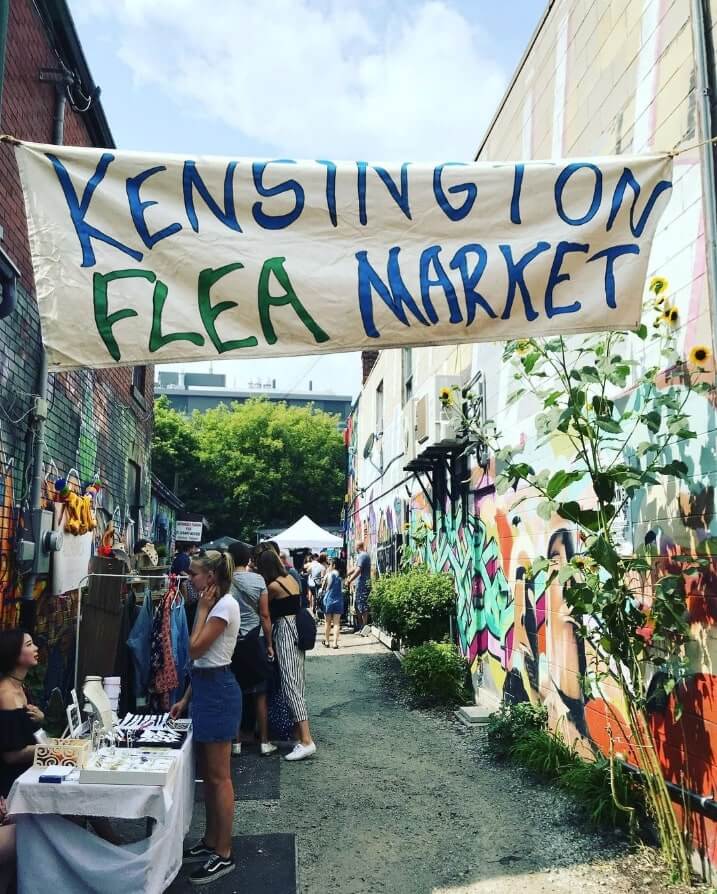 Website: https://kensingtonflea.com/
Address: 66 Kensington Ave, Toronto, ON M5T 2K1, Canada
Hours:
Saturday – Sunday: 11:00 AM – 7:00 PM
You've already probably heard of the famous Kensington Market but unbeknownst to many, there's actually a more intimate flea market in the heart of it every weekend
From April to October, you'll get to explore over 100 independent merchants selling vintage clothing, furniture, jewellery, art, and more.
Pro tip:
The market often closes earlier than 7 PM because the merchandise is limited, so we suggest coming as soon as it opens.
Parkdale Flea Market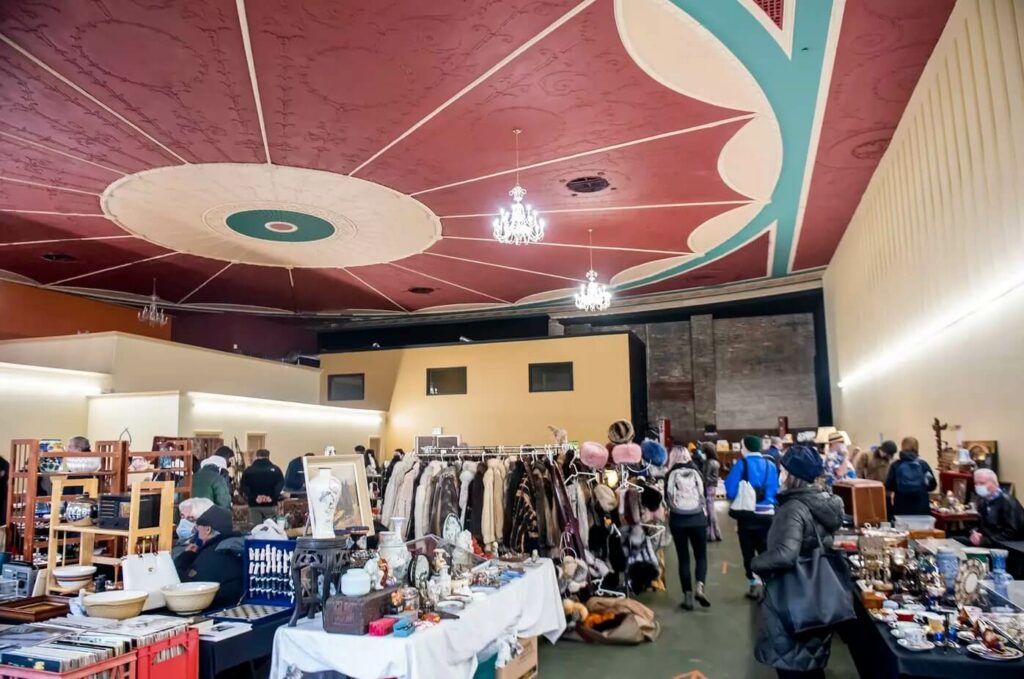 Website: https://theparkdalehall.ca/new/tag/flea-market/
Address: 1605 Queen Street W, Toronto, ON M6R 1A9, Canada
Hours:
Sunday: 10:00 AM – 5:00 PM
Back in 1920, Parkdale Hall rocked Toronto's entertainment scene as the city's very first theatre. Fast forward to today and this century-old brick property now hosts a flea market that pops up every Sunday.
The Parkdale Flea Market has around 40 merchants selling a diverse selection of vintage collectables, clothing, jewellery, arts, crafts, and more. If you're looking for quirky items or a good chat with local artisans, this is the place to be.
Pro tip:
Your furbabies are free to join your Sunday shopping here!
The Toronto Flea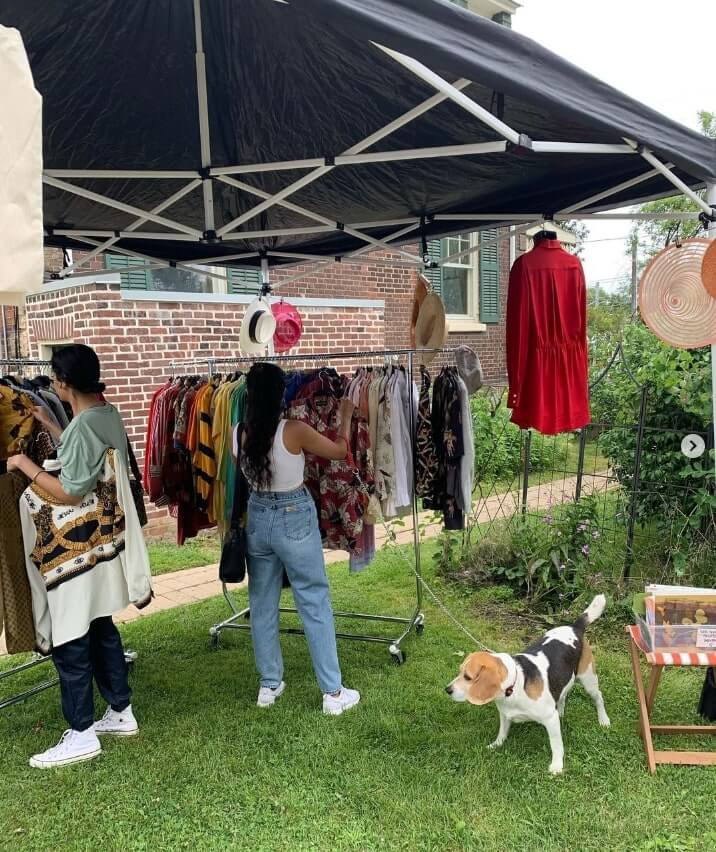 Website: https://torontoflea.com/home
Address: Ashbridge Estate, 1444 Queen Street East, Toronto, ON M4L 1A4, Canada
Hours:
By schedule, 10:00 AM – 4:00 PM
Don't get confused! The famous Leslieville Flea Market, which was founded in 2013, just went under a change in management and rebranded itself as the Toronto Flea.
Their mission stays the same though– to support small creators, artists and curators, and provide the biggest and best platform of business for these merchants. The market features over 50 vendors offering a variety of artisan, salvaged, and upcycled goods.
Pro tip:
The Toronto Flea is starting to explore other venues around the city, so make sure to check their schedule.
Dr. Flea's Flea Market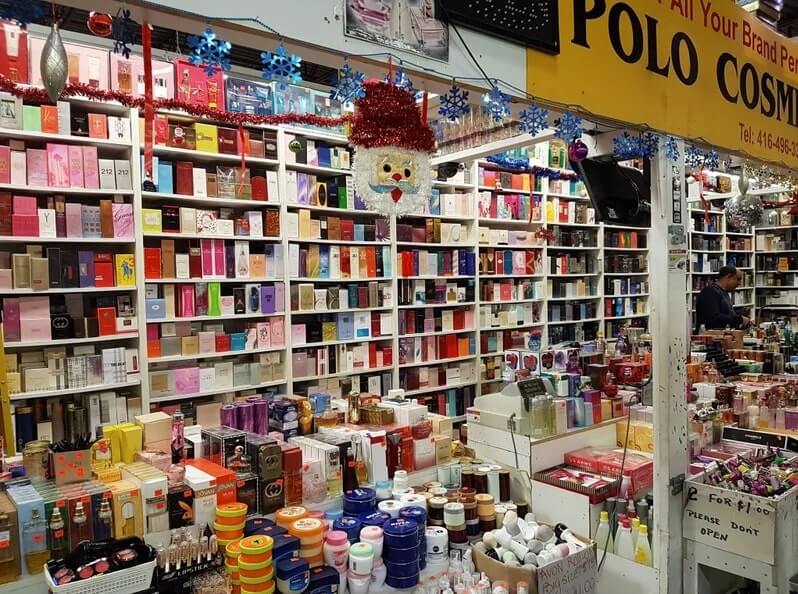 Website: http://www.drfleas.com/
Address: 8 Westmore Dr., Etobicoke, ON M9V 4H5, Canada
Hours:
Saturday – Sunday: 10:00 AM – 5:00 PM
Dr. Flea's has been serving Toronto for over 25 years already. This flea mall is one of the largest bazaars in the area and features over 400 independent variety vendors.
They're considered a one-stop shop, offering everything from clothing and housewares to furniture and carpets. You'll also find an assortment of unique collectables like stamps and coins, used books, and jewellery.
Pro tip:
Head to the Fresh Market to shop local and organic produce, and to their food court, where you can feast on different authentic cuisines.