The Foodie's Guide to Toronto
Toronto isn't just famous for its diverse culture, but it's also a foodie's paradise. And these two go hand-in-hand if you didn't already know.
With its multicultural heritage, the city also showcases a vibrant culinary scene catering to locals and tourists. We just love how Toronto's food scene has everything from classic Canadian dishes to innovative fusions and international flavours.
Let us introduce you to some famous staples that make Toronto an irresistible destination for food lovers worldwide!
Famous Food in Toronto
Here are some of Toronto's signature food that you can't miss out on:
How Much Do Cost for Famous Food in Toronto?
Let us introduce you to some famous staples that make Toronto an irresistible destination for food lovers worldwide!
1. Poutine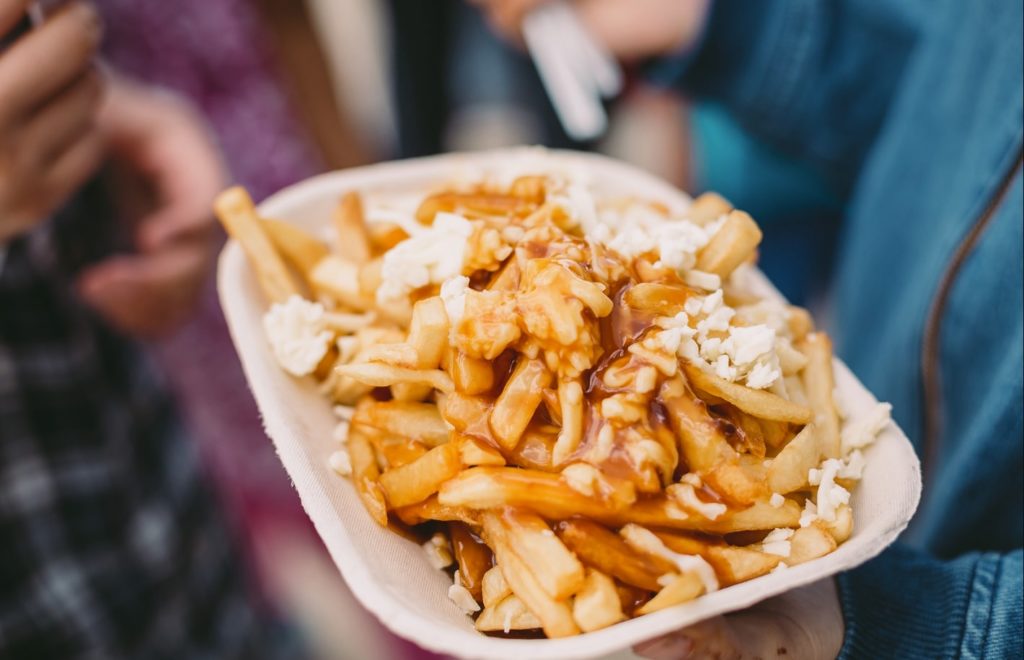 When you're in Toronto (or anywhere in Canada, really), it's practically impossible not to come across poutine. Honestly, it's one of our absolute favourites too!
Picture this: crispy french fries and cheese curds all smothered in gravy. You can have it as a snack or even as a meal at restaurants, food trucks, and sometimes even at the grocery store.
You can have poutine your way, too! There's poutine topped with tender pulled pork for meat lovers and even poutine variations with vegetarian or vegan gravy, for instance.
The actual origin of the dish is unknown. However, it's widely assumed that it originated when local eateries and snack shops spontaneously combined the ingredients they had on hand.
Our Top Picks for Poutine
1. NomNomNom Poutine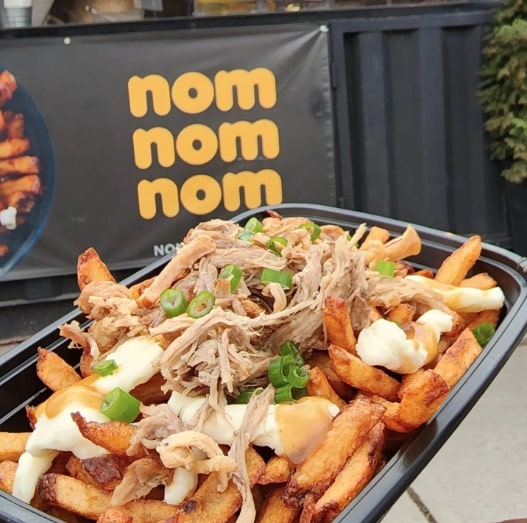 2. Smoke's Poutinerie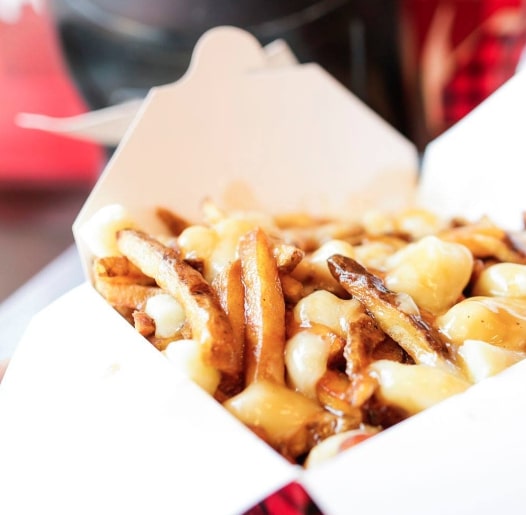 2. Peameal Bacon Sandwich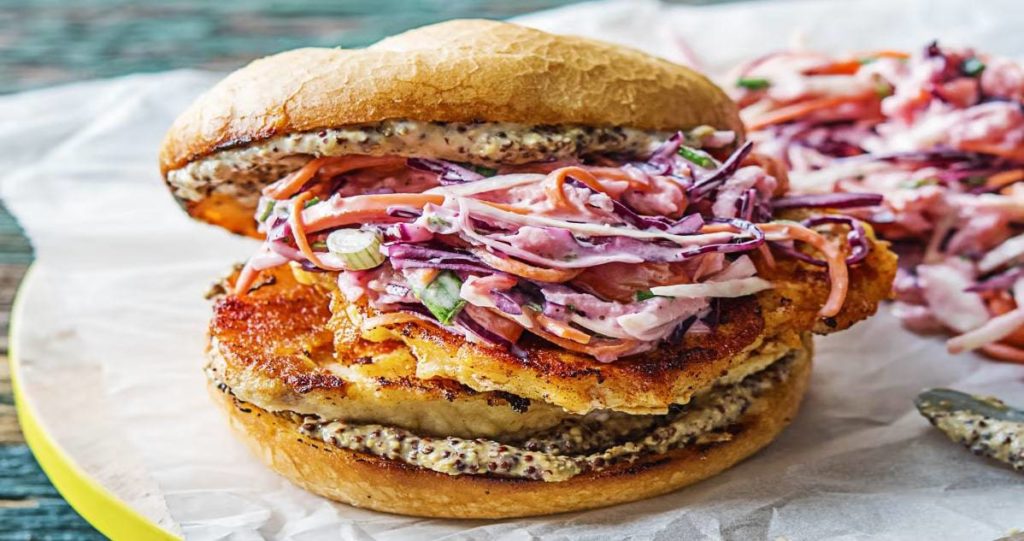 The Peameal Bacon Sandwich, or as we locals like to call it, the "Toronto Sandwich," has been a lunchtime favourite among workers and locals since the early 20th century.
The sandwich got its name from the yellow peas (peameal) that were originally used to coat the bacon before cornmeal took over as the more common choice.
Basically, it's all about thinly sliced, juicy pork loin coated in cornmeal and served on a bun. The pork loin used is lean and tender, and before it's rolled in cornmeal, it's often brined to add that extra flavour kick.
Once cooked, the cornmeal coating gives it a crispy exterior that's just perfect. Some places like to add a little twist to the classic sandwich. You might find cheese, lettuce, or tomato thrown in for some extra goodness and unique flavours.
Our Top Picks for Peameal Bacon Sandwich
1. Carousel Bakery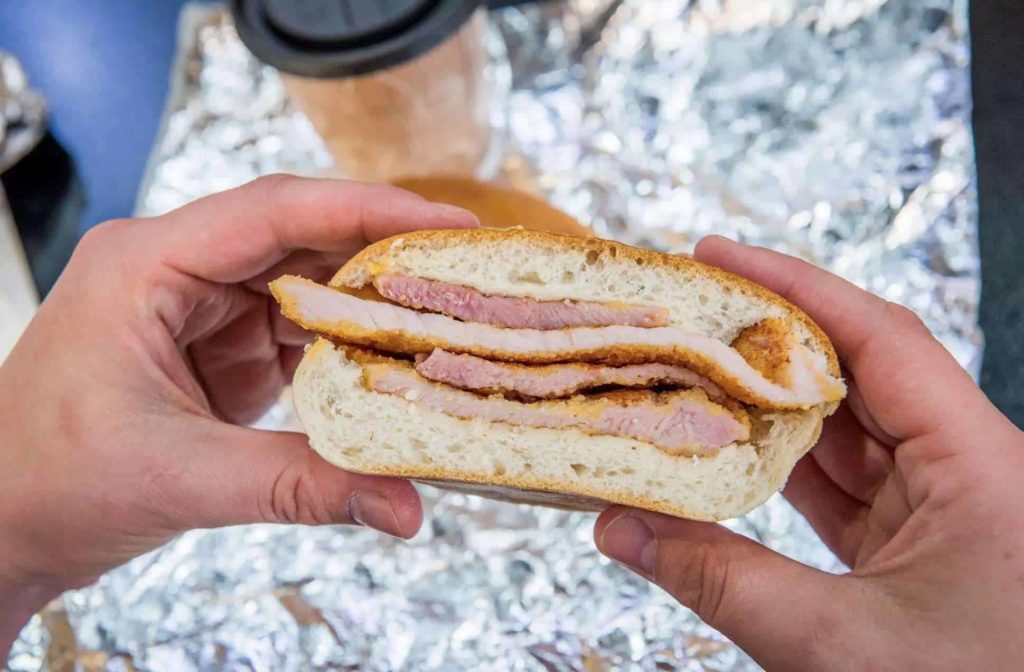 2. When The Pig Came Home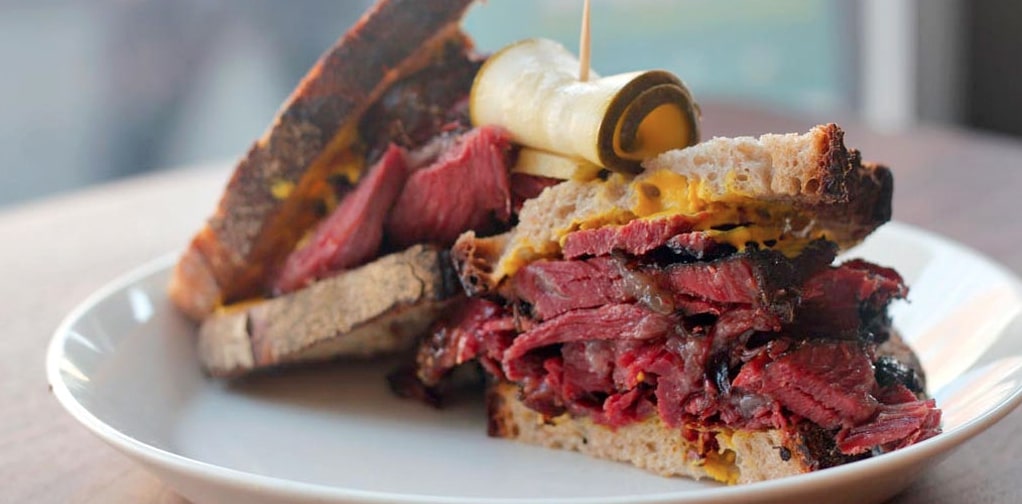 3. Butter Tarts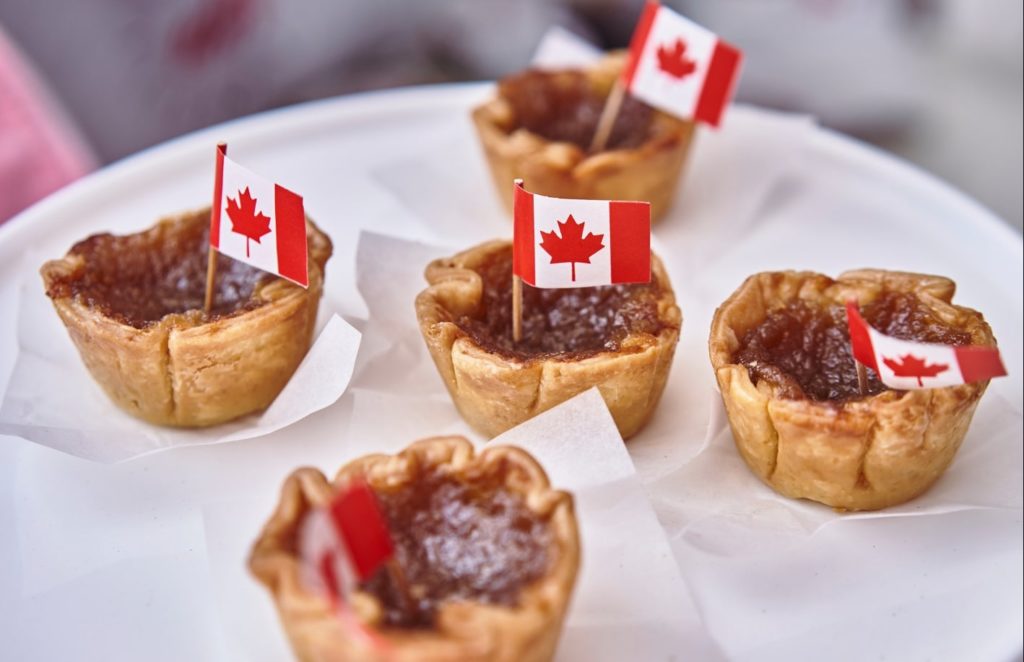 Butter tarts are one of the most famous Canadian dessert pastries. They've got this flaky crust that's just perfect; and inside, you'll find a delicious filling made with butter, sugar, eggs, and spices.
This versatile snack can be enjoyed either hot or cold, and they're perfect on their own or paired with a scoop of ice cream.
In Toronto and all over Canada, we've got Butter Tart festivals and contests that are like parties dedicated to celebrating this iconic dessert! You'll find all kinds of flavours and styles, each with its own unique twist on the classic treat.
Some bakers get really creative and throw in ingredients like raisins, currants, chocolate, or even bacon into the filling.
Our Top Picks for Butter Tarts
1. The Maids' Cottage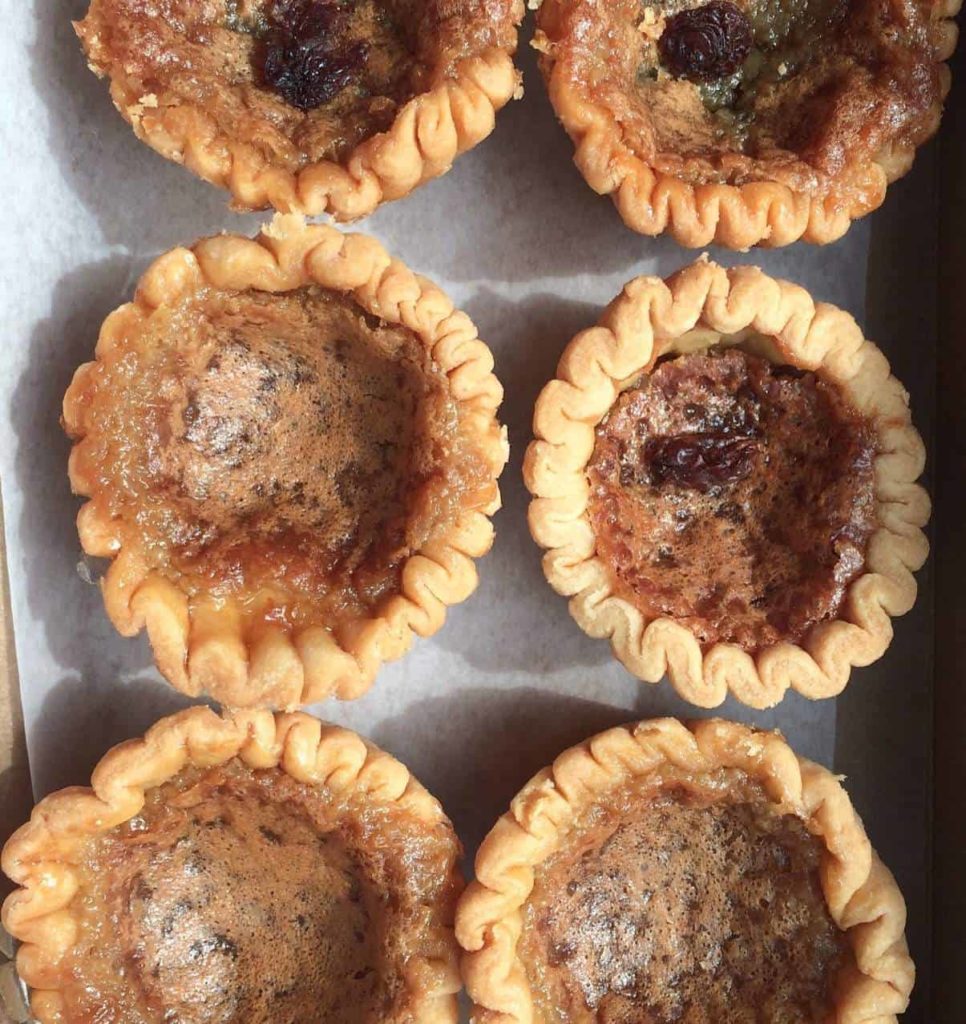 2. Larry's Folly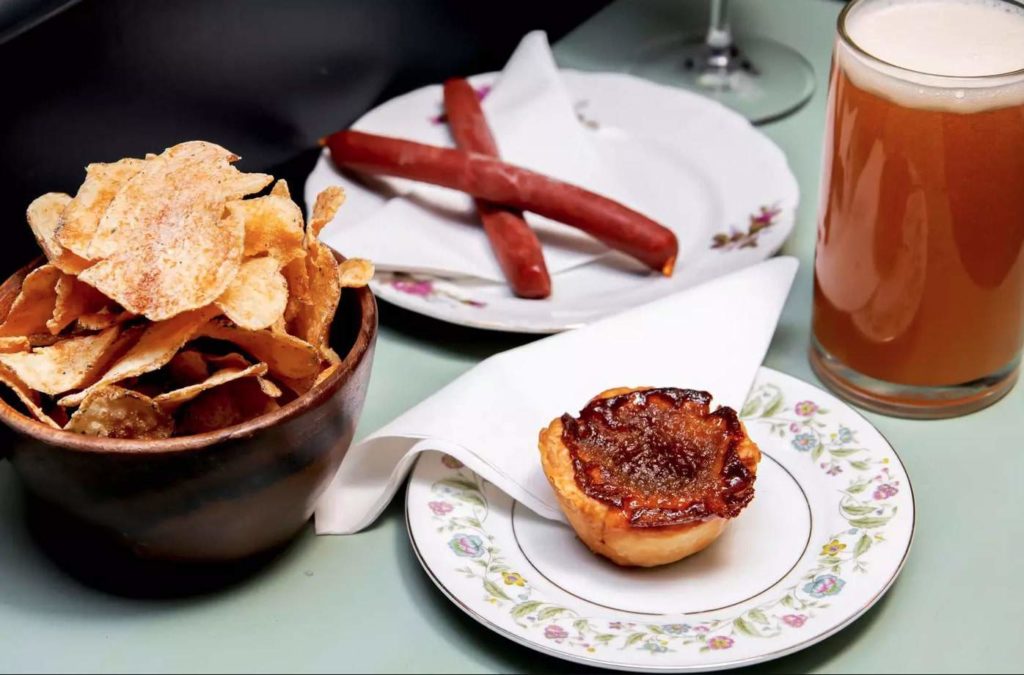 4. Ketchup Chips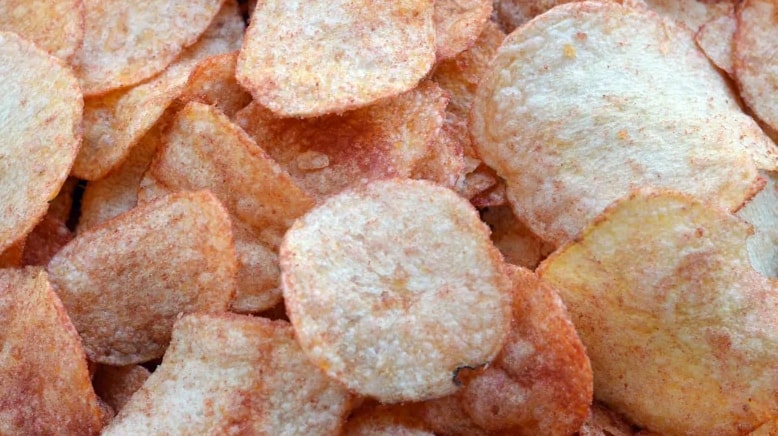 Do you know what the rest of the world is missing out on? Ketchup chips! These crunchy wonders are a unique and immensely popular snack right here in Canada, especially in Toronto.
They're not just your regular chips, though: ketchup chips have a special place in our hearts and our taste buds. Canadians enjoy them as a standalone snack, but that's not all – we get creative and incorporate them into other dishes, too.
When it comes to ketchup-flavoured chips, Lay's, Ruffles, and Herr's are just a few of the big players in the game. They know how to make those chips burst with that tangy, tomatoey goodness we crave.
Our Top Picks for Ketchup chips
1. Harvey's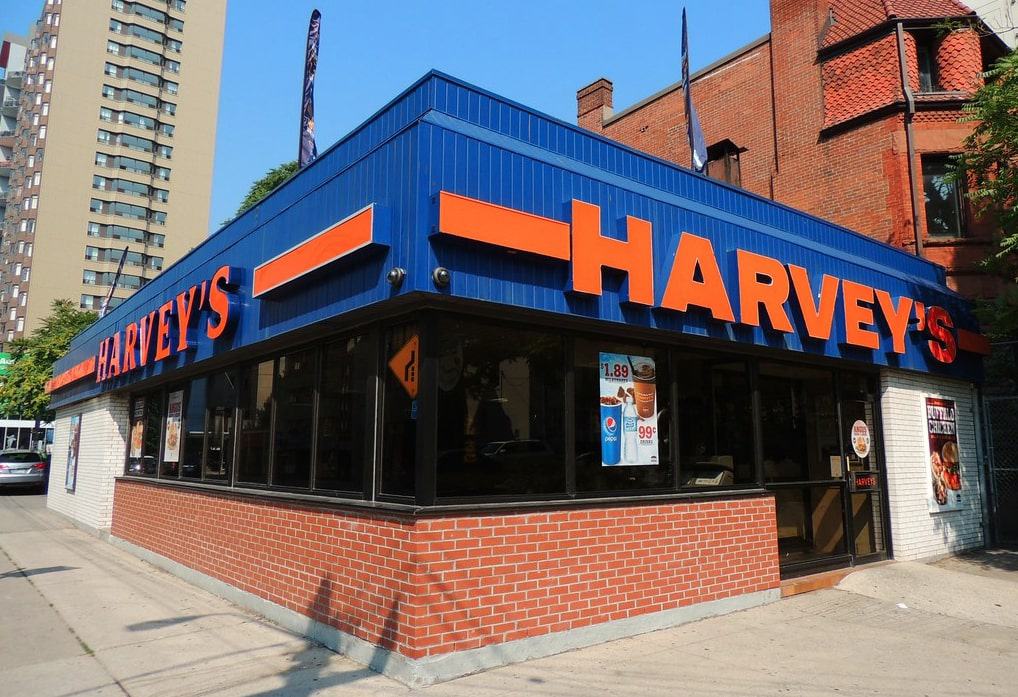 2. The Big Carrot Danforth Community Market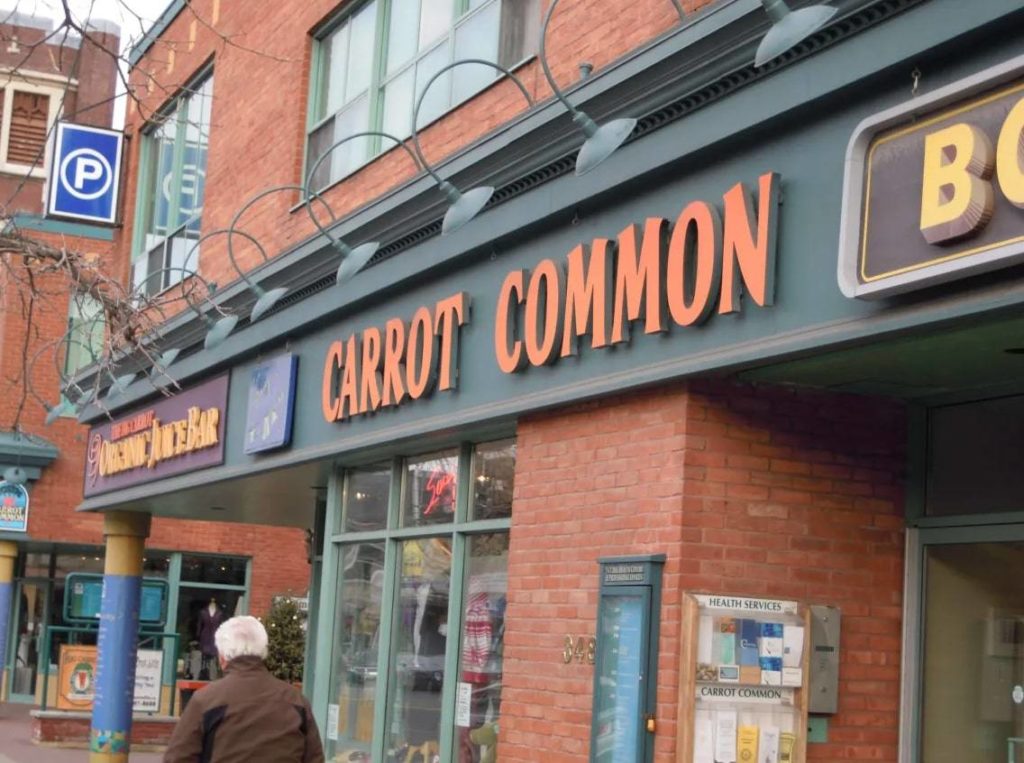 5. Sushi Pizza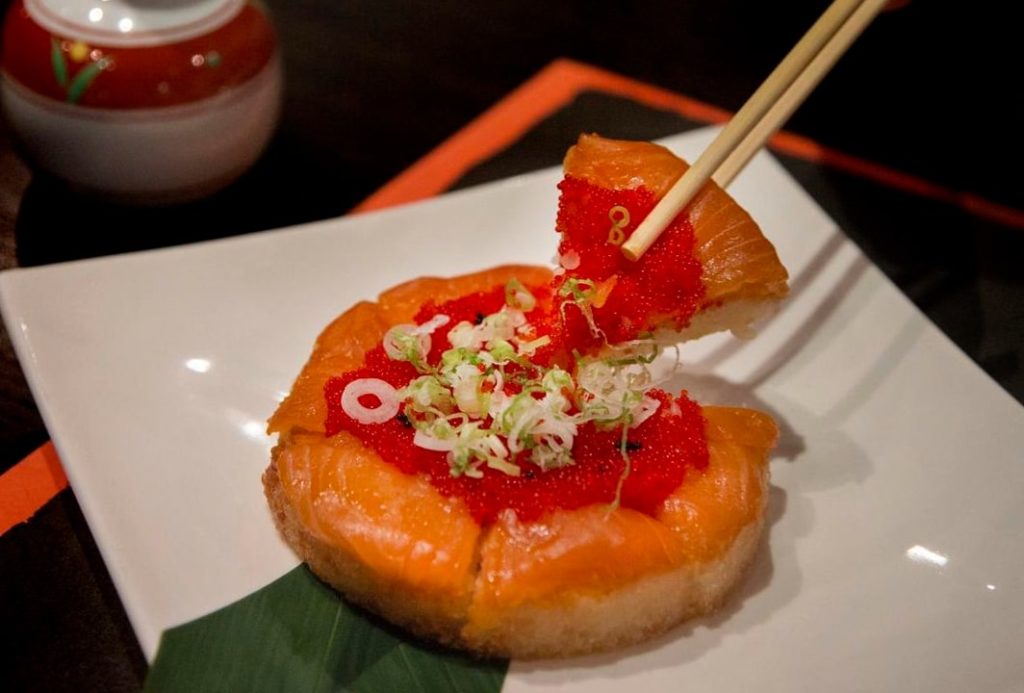 Sushi pizza is like the ultimate fusion of Canadian and Japanese flavours, and you can find it in the Greater Toronto Area. It's a creation credited to the genius mind of Kaoru Ohsada back in the early 1990s.
Here's the deal: imagine a crispy rice crust as the base, just like a pizza crust. On top of that, you've got a layer of fresh sashimi or top-notch sushi-grade fish.
But we're not stopping there. We take it up a notch with all sorts of delicious sushi toppings like creamy avocado, popping tobiko (flying fish roe), and sauces that have that perfect mayo-based goodness.
And let's not forget the unique toppings that give each variation its own flavour profile. It's all about adding those personal touches and exploring different combinations, don't you think?
Our Top Picks for Sushi Pizza
1. Kawa Sushi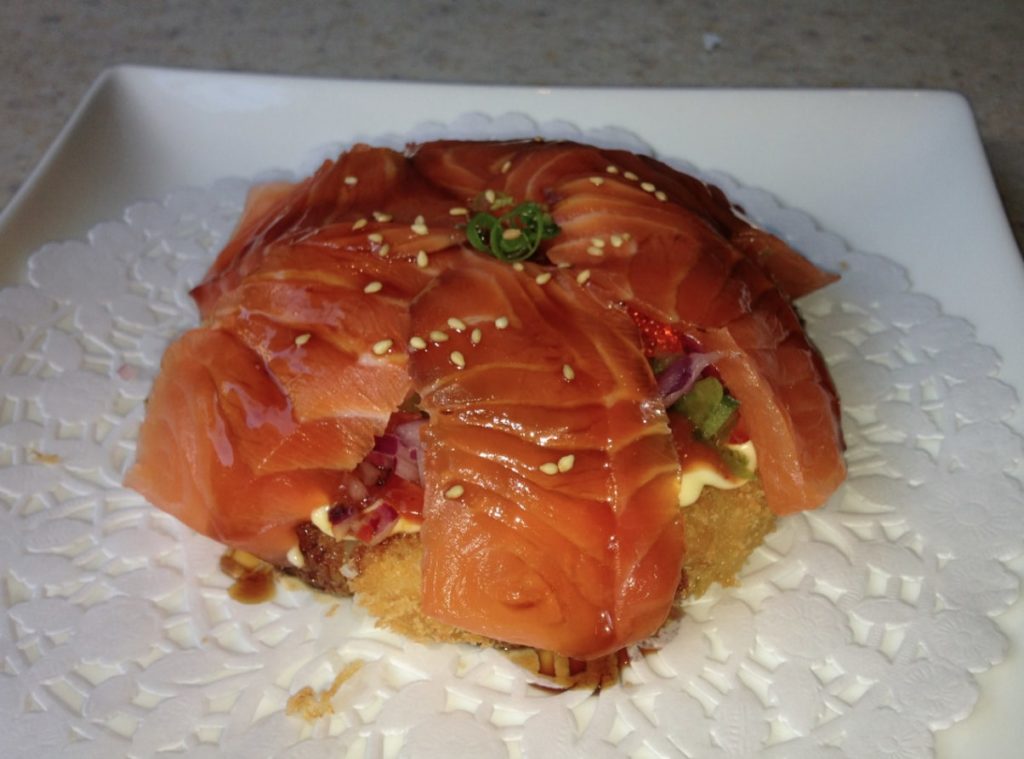 2. Kinka Izakaya Original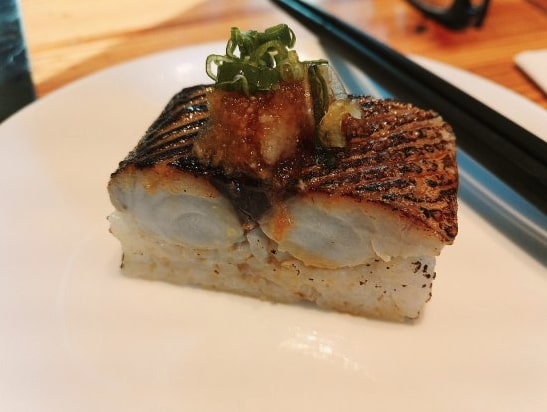 6. Caesar Cocktail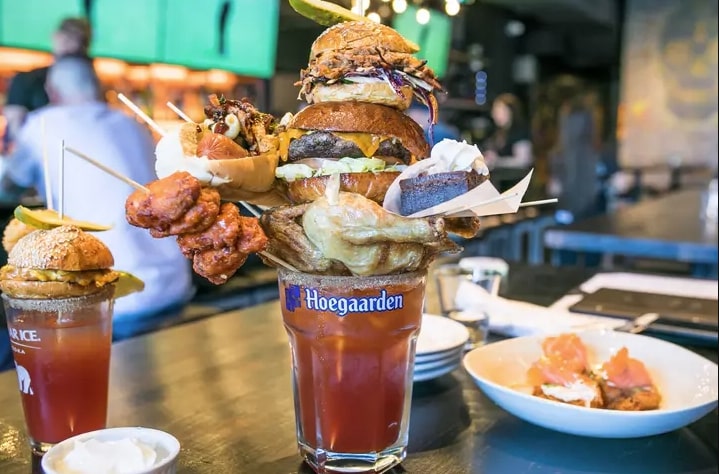 The Caesar is an iconic cocktail created in Calgary, Alberta in 1969 by restaurateur Walter Chell. Here's the story: he tasted a Bloody Mary and thought, "Nah, it needs a little something more." and then set on a mission to create a drink with a kick.
He got inspired by those delicious Italian pasta flavours and the delightful combo of tomato and clam and voila: that's how clamato juice came to be. Chell mixed vodka, some clamato juice, Worcestershire sauce, hot sauce, and a variety of seasonings.
And let's not forget the garnishes! A Caesar is typically adorned with a celery stalk and a lime wedge, and sometimes we get fancy with toppings like olives, pickles, crispy bacon, or even a whole slider.
Now, here's a fun fact. The Caesar Cocktail has gained such popularity that it's unofficially known as the "national drink of Canada." And, it has won multiple awards as one of the best cocktails in the world.
Our Top Picks for Caesar Cocktail
1. Bar Raval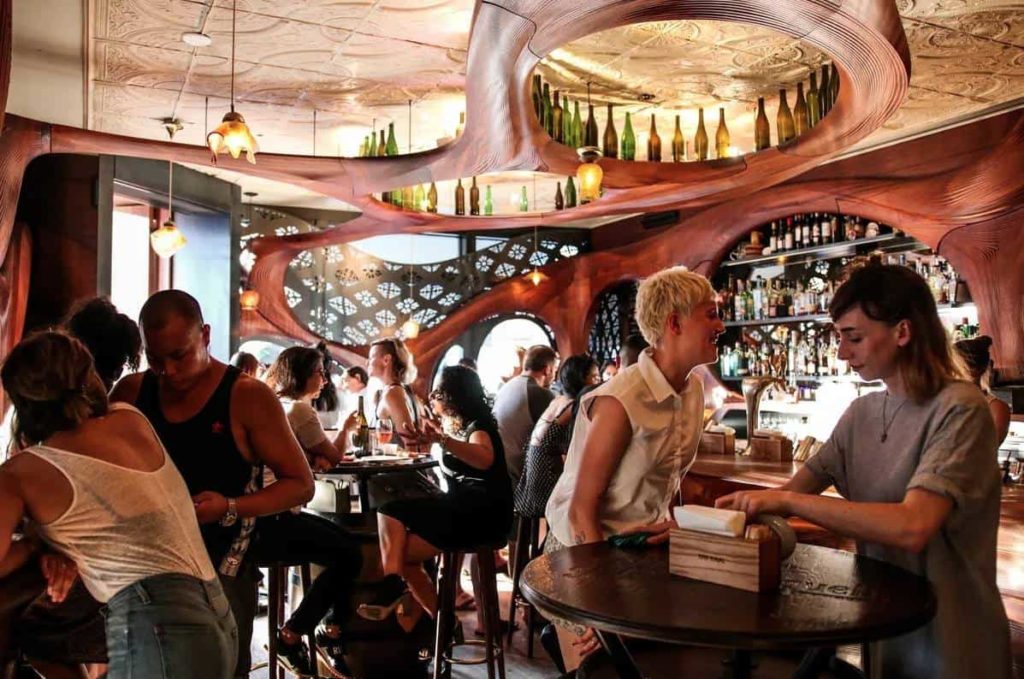 2. Bar Isabel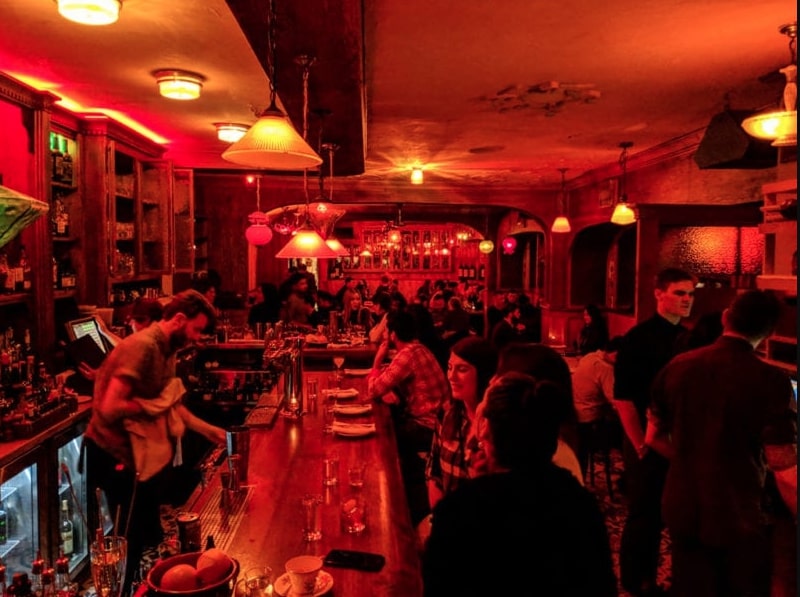 7. Nanaimo Bars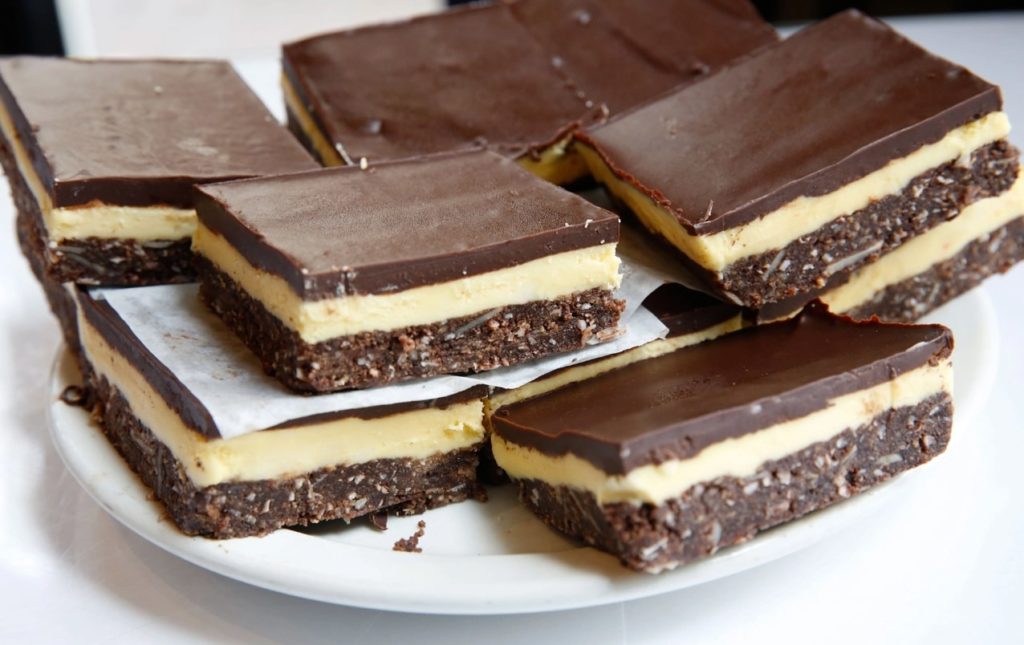 Nanaimo bars is a delightful no-bake dessert named after the city of Nanaimo in British Columbia. These bars are all about three mouthwatering layers: a crumb base, a luscious custard filling, and a heavenly chocolate ganache topping.
You'll find Nanaimo bars in many bakeries, pastry shops, and cafes throughout the city. They're like a sweet treasure waiting to be discovered. But here's the best part: Toronto hosts an annual Nanaimo Bar Festival, where the magic of Nanaimo bars truly shines.
Our Top Picks for Nanaimo Bars
1. Bunner's Bakeshop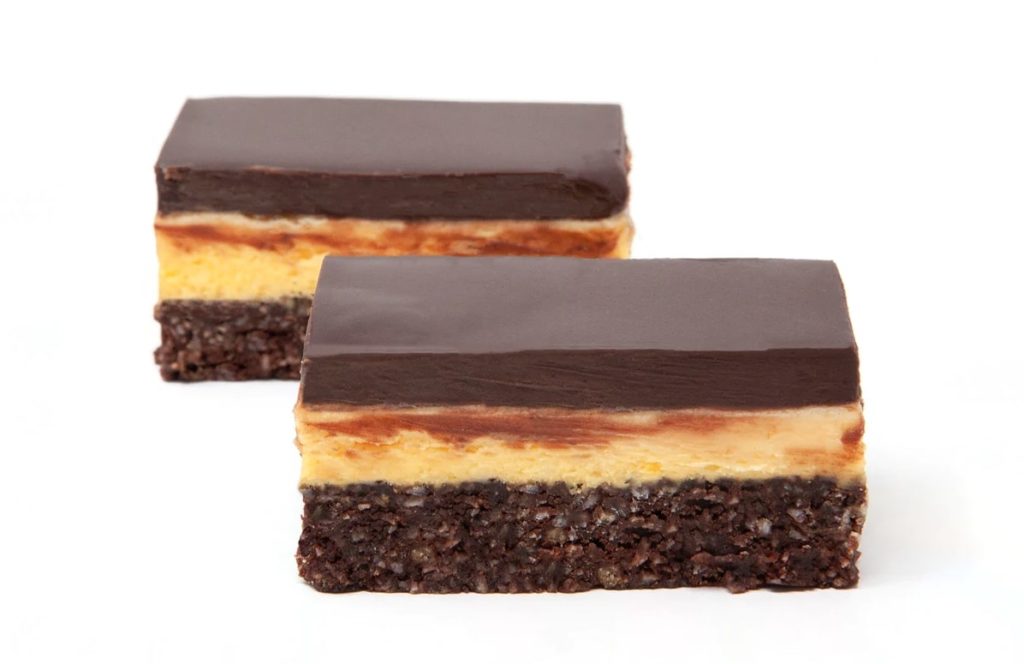 2. The Bottom Line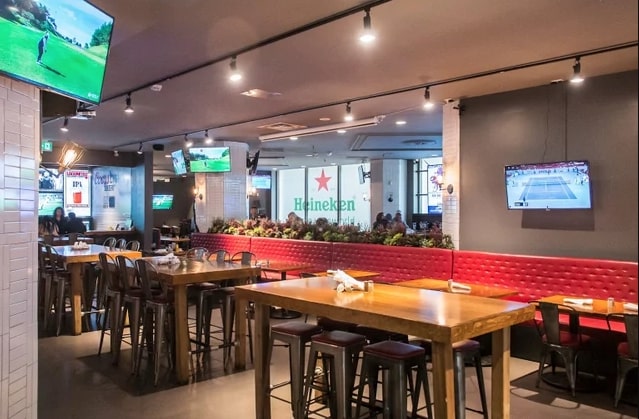 8. Smoked Meat Sandwich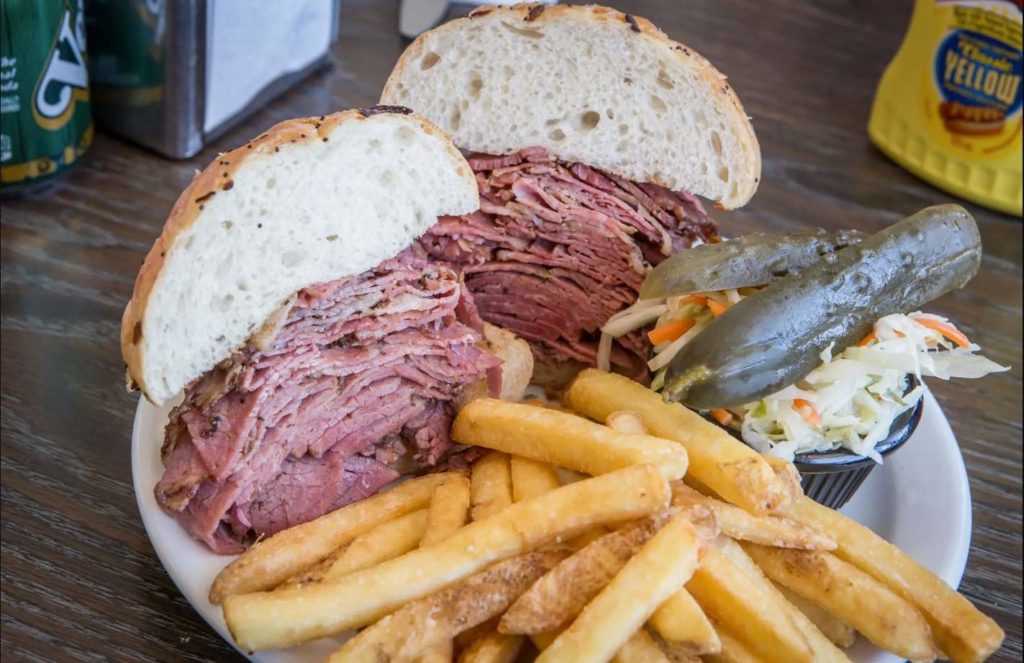 If you're in the mood for a truly satisfying snack, let us introduce you to the amazingness of a smoked meat sandwich.
Smoked meat is a glorious deli meat made from beef brisket that undergoes a process of curing, smoking, and steaming, resulting in its irresistible flavour and tenderness.
And here's a little extra touch for you – you can often find pickles and coleslaw hanging out alongside the sandwich. They add that perfect crunch and tanginess, taking the whole experience to a whole new level.
Our Top Picks for Smoked Meat Sandwich
1. SumiLicious Smoked Meat & Deli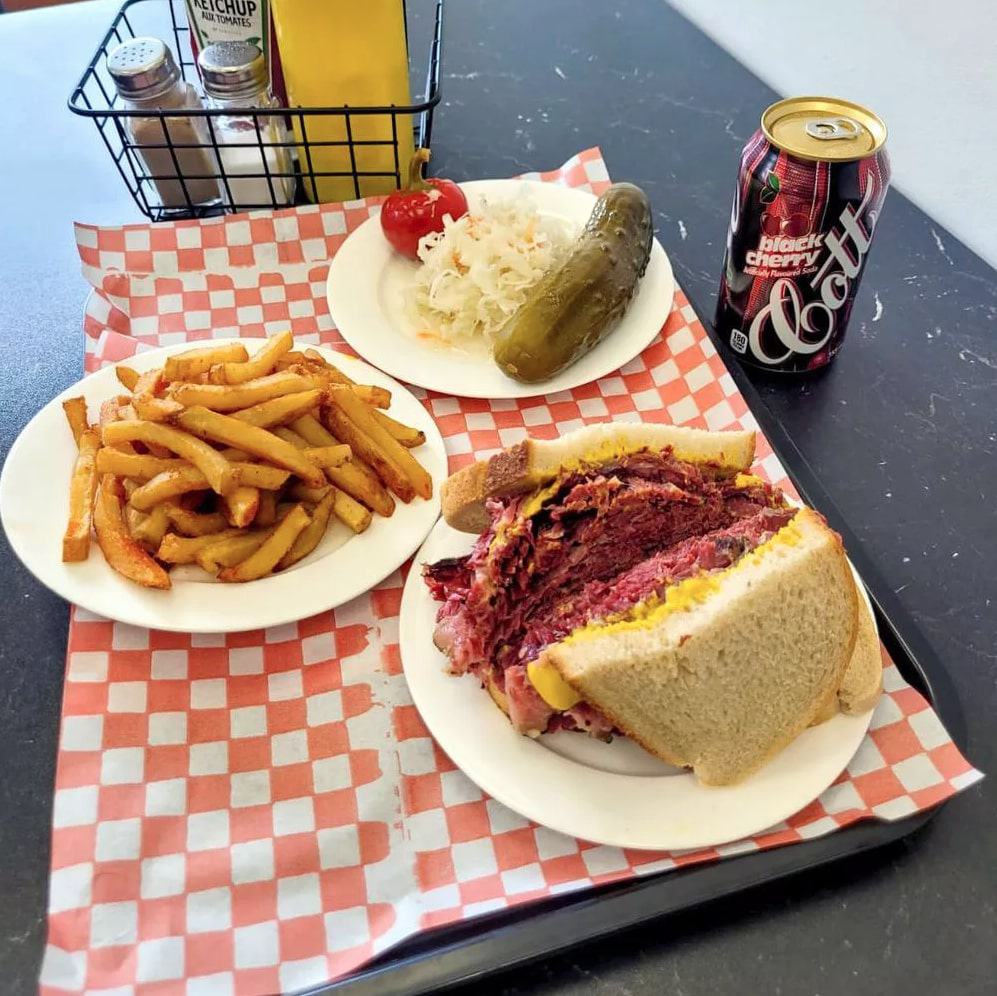 2. Fearless Meat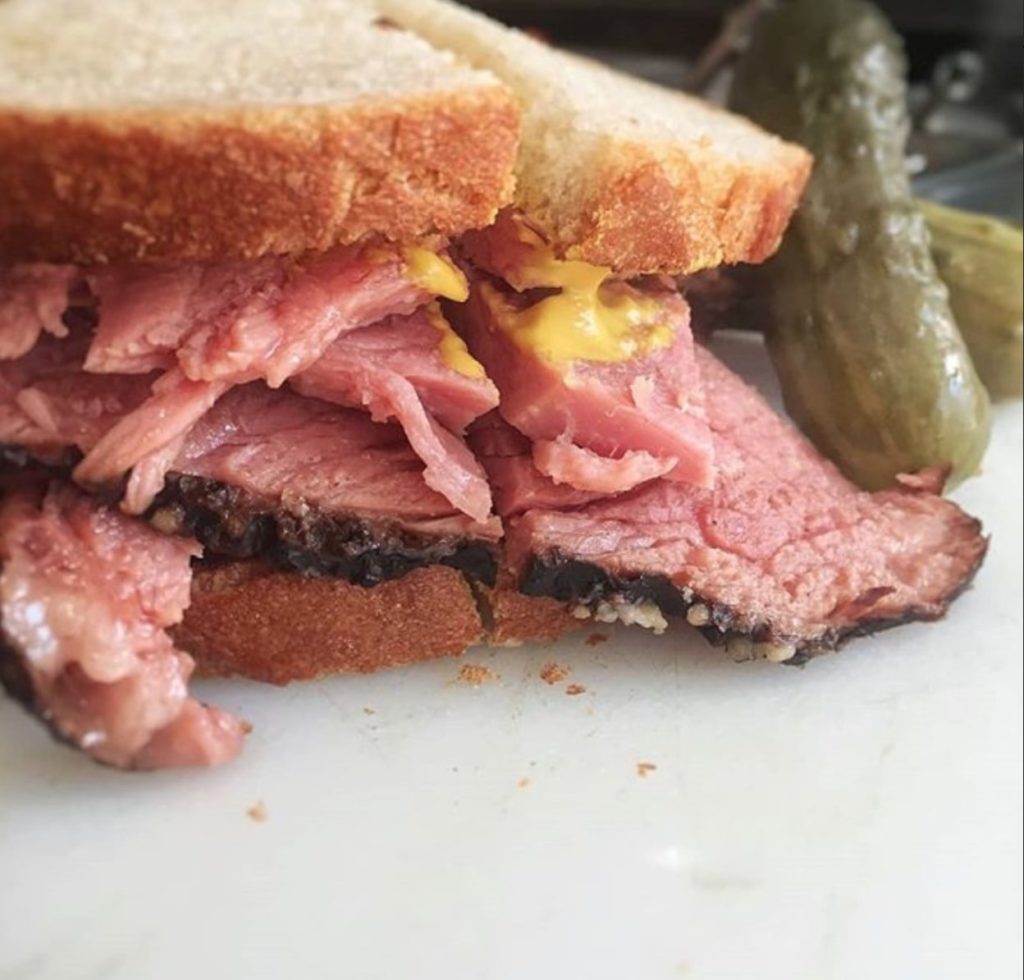 9. Tourtière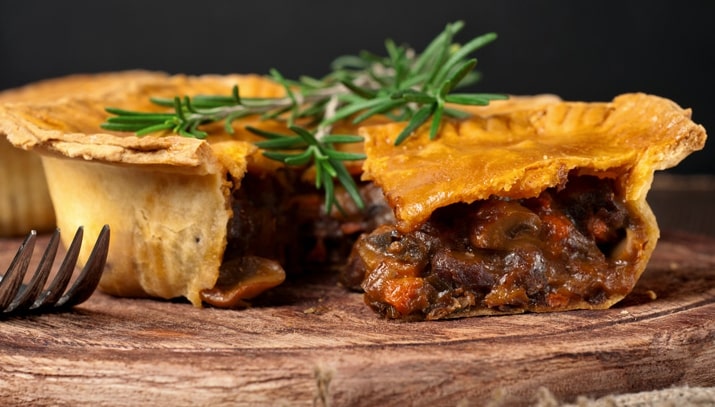 Tourtière is a savoury pie that originated in Quebec, Canada, and features a flaky pie crust filled with a mouthwatering mixture of ground meat.
We're talking pork, beef, or veal, combined with onions, and a delightful blend of spices like cloves, cinnamon, and allspice. Sometimes, you'll even find potatoes, game meat, poultry, or even vegetarian alternatives.
When the holiday season rolls around, don't be surprised if you come across Tourtière at gatherings and family feasts. It's a pie that brings people together, filling their hearts and stomachs with warmth and delight.
Our Top Picks for Tourtière
1. House on Parliament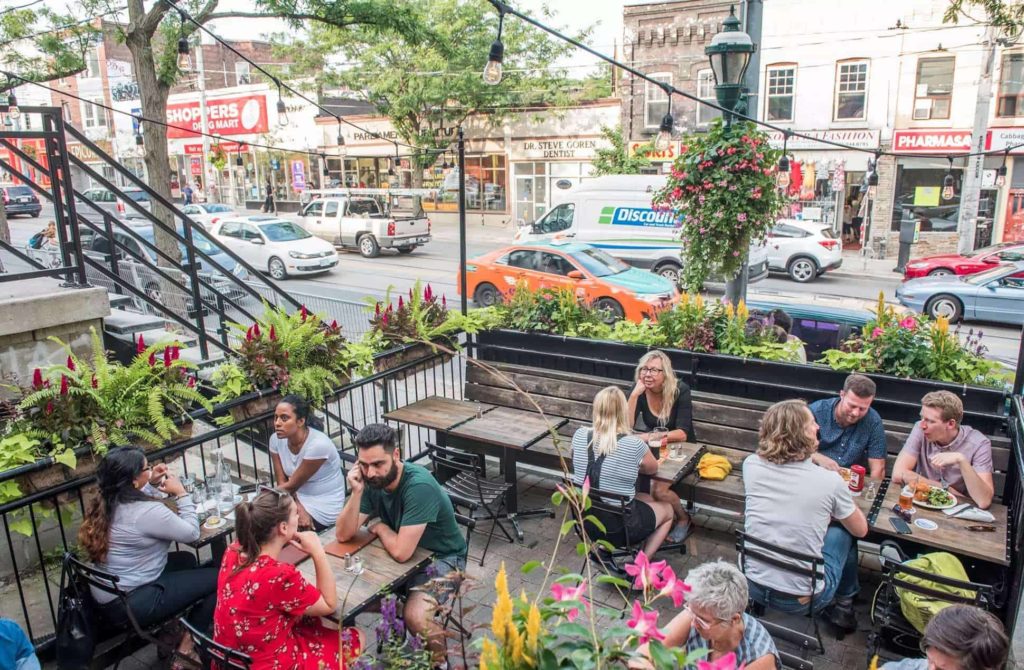 2. Bonjour Brioche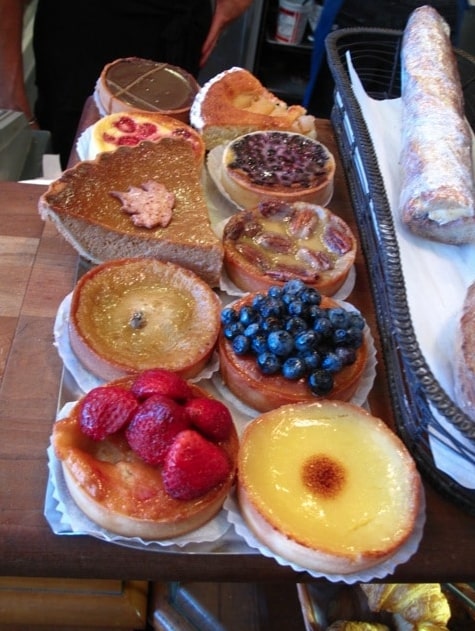 10. Roti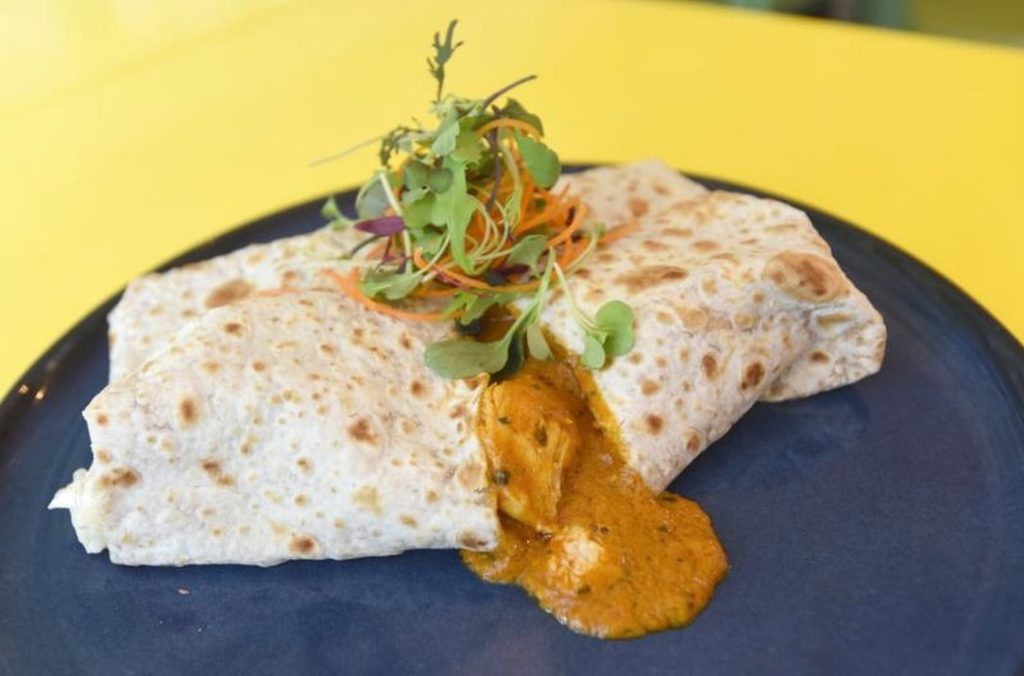 Roti is a versatile flatbread that has captured the hearts (and taste buds) of many around the world. You'll find it in places like India, Trinidad and Tobago, the Caribbean, and yep, you guessed it, Toronto loves it too.
Traditionally, Roti is cooked on a griddle or tawa, giving it that perfect texture. You can have it plain, savouring its simplicity. Or you can fill it up with all sorts of goodness, whether savoury or sweet.
Now, in Toronto, you'll come across different types of roti, each with its own unique characteristics and regional variations. Let's break it down: there's chapati or phulka, which is a thin and soft bread that's oh-so-delicate.
Then we have paratha, a layered and flaky delight that's sure to satisfy your cravings. And let's not forget naan, a thicker bread leavened with yeast, giving it a wonderful texture.
Our Top Picks for Roti
1. Ali's West Indian Roti Shop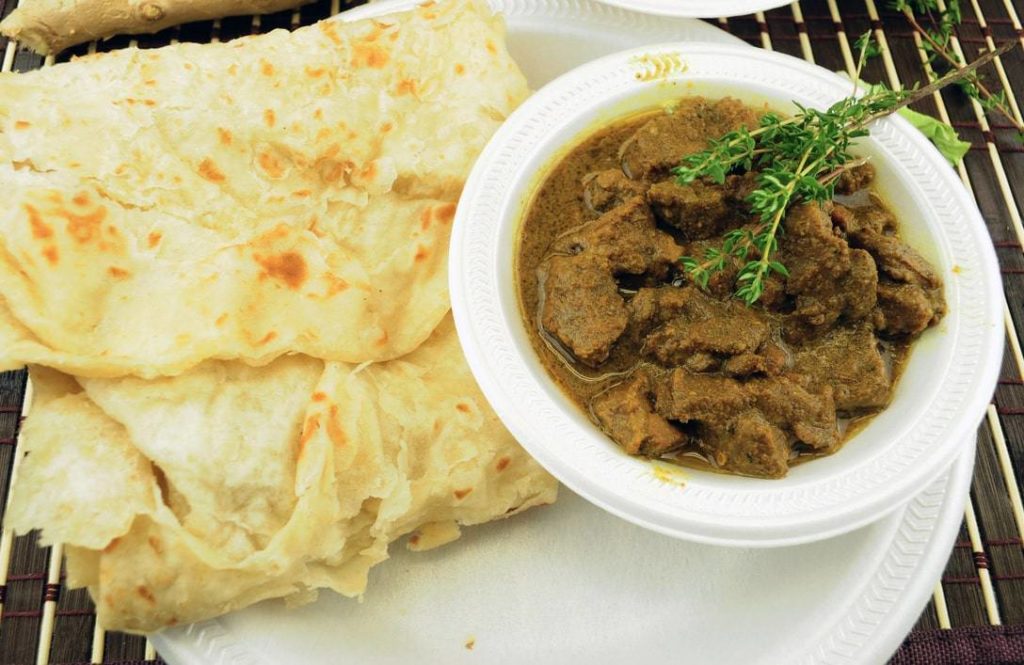 2. Roti Cuisine Of India