Top 5 Unique Restaurants in Toronto for the Adventurous Eater
There's good food. And there's good food that's served extraordinarily.
We listed down the top unique restaurants in Toronto that will excite not only your palate but also your senses. These restaurants are great when you're looking for a new dining experience on your own or with friends and family.
Top Unique Restaurants in Toronto
Unique restaurants should balance the taste and the experience. We rated them based on the following criteria that make them unique and a go-to place for locals and tourists.
How much does food in unique restaurants cost?
Restaurant prices are differentiated based on the cuisine, sophistication, and dining experience offered. The restaurants listed here vary in these criteria but one thing that is consistent among them is the experience they provide.
The range of prices of the restaurants in this review are shown below. Service charges and other fees are excluded from the range provided.
| Menu | Average Price |
| --- | --- |
| Starters | $8 - $15 |
| Main course | $20 - $40 |
| Dessert | $8 - $12 |
| Drinks | $8 - $150 |
Some restaurants also offer a 3-course or 4-course meal set ranging from $50 to $60, with additional fees depending on the add-ons you'll make.
1. O.Noir Restaurant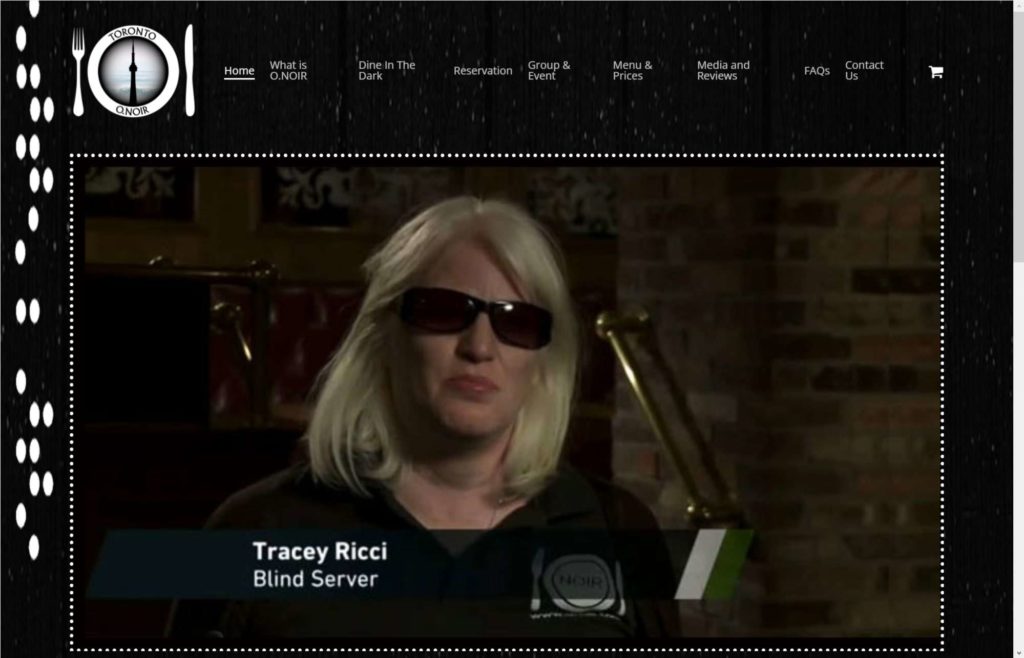 Test
Info
SERVICES
3-course Meal

Dine in the Dark

WEBSITE
http://www.onoirtoronto.com/
ADDRESS
620 Church Street, Toronto, ON MAY 2G2
CONTACT DETAILS
(416) 922 NOIR (6647)
OPERATING HOURS
Monday - Friday: 8:00AM - 7:00PM
| | |
| --- | --- |
| Criteria | Rating |
| Restaurant ambiance | ★★★★★ (5/5) |
| Dining experience | ★★★★★ (5/5) |
| Menu offers | ★★★★★ (5/5) |
| Value for money | ★★★★☆ (4/5) |
| Customer service | ★★★★★ (5/5) |
If we're talking about dining experience, then there's nothing quite as interesting as dining in the dark. And that is what O.Noir Restaurant provides.
What is also interesting about the restaurant is that they hired visually impaired staff. The restaurant came up with their concept to enable customers to understand visually impaired people better.
As a lights out restaurant, how does their hygiene fare? Apart from maintaining the kitchen clean, the restaurant proper was clean too even when dark.
The restaurant offers 2-course and 3-course meals with starter, main course, and dessert available depending on what you choose. Their prices are fair as well depending on the course you choose.
Servers guide you through the overall experience. The restaurant is also considerate to those with food allergies.
What we also like is that they offer a secret menu that you get to ask the staff once you're there. They implement reservations to avoid an influx of customers in the restaurant.
Their customer service is exceptional. From reservations to the dining experience, they performed better than we expected.
Though it's in our opinion that the restaurant could have focused more on the food as opposed to the overall experience. Do take note, that' because it's a lights out dining experience, your other senses may be overwhelmed, which is something to keep in mind.
Offers 2-course and 3-course meals
Lights out dining is a new and interesting experience
Food could be improved
Dining in the dark may not be for everyone
Customer Reviews
Experience is worth the price, food not so much
"The experience is worth is for the price, but the food isn't great. You are really paying for the darkness, not a spectacular meal. I'm glad I did it, but I'm not sure I'll do it again. If you are claustrophobic, this is not the place for you." – Sarah I.
Amazing experience
"Amazing experience! Different feelings! Enjoyed the food and drinks! all surprises are good 🤩" – Natalie R.
2. Shameful Tiki Room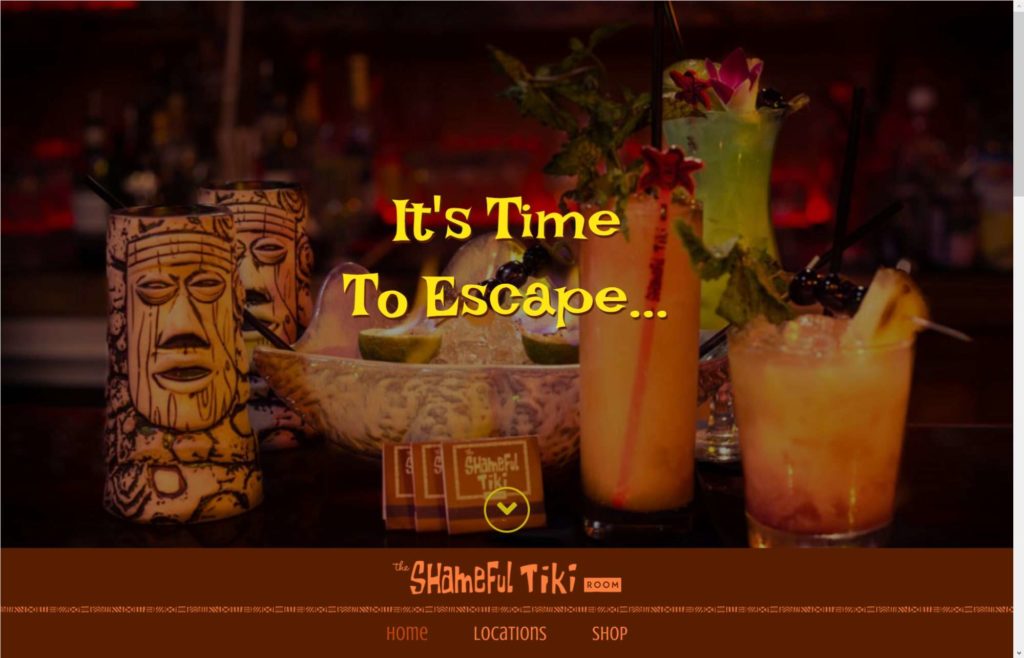 Test
Info
SERVICES
Tiki Bar and Restaurant

Gift Shop

WEBSITE
https://shamefultikiroom.com
ADDRESS
1378 Queen St W, Toronto, ON M6K 1L7, Canada
CONTACT DETAILS
Reservations Page
OPERATING HOURS
Monday to Thursday, Sunday, 5:00 PM - 12:00 AM

Friday to Saturday, 5:00 PM - 2:00 AM
| | |
| --- | --- |
| Criteria | Rating |
| Restaurant ambiance | ★★★★☆ (4/5) |
| Dining experience | ★★★★☆ (4/5) |
| Menu offers | ★★★★★ (5/5) |
| Value for money | ★★★★★ (5/5) |
| Customer service | ★★★★★ (5/5) |
Shameful Tiki Room is a unique restaurant in Toronto that locals see as one of its hidden gems. They offer guests finger food, exotic booze, and a fun atmosphere they claim will transport you out of the city and to the tropics.
And they do commit to that.
For starters, the moment you enter the restaurant, they transport you to a tropical getaway thanks to the restaurant's interior design, music, and menu.
Food is served with a flair that almost looked like a show to entertain the guests. For drinks, they have a Tiki bar where they also serve drinks in a celebratory fashion where the staff sounds a gong for every drink served.
They also made sure that the restaurant's ambiance keeps up with the tropical vibe. Apart from the decor, the lights and sounds inside the restaurant also keep the customers in high spirits.
Because of this, it tends to get a little humid within the venue. There are very few windows in the restaurant that air circulation is not good.
This is something that the owners need to take note of.
While the restaurant allows walk-ins, they advise customers to reserve beforehand so that their slots are secured.
Good thing they did this because their walk-in process needs improvement. Walk-in customers shared that they had to wait long before they can get a table in the restaurant.
The restaurant is known for their drinks for a good reason. Their alcoholic drinks are strong and well-balanced without being overpowering.
The food at the restaurant is good and their servings are generous for the price too. They have the right amount of flavor that goes well with the drinks they serve.
We think the staff is great as well – not only are they energetic, but they also make the crowd feel like they are a part of a community. It's this energy that keeps customers, and us, coming back for more.
Good food and excellent drinks
A surprise show and entertaining way of serving the guests
Energetic staff
Tends to get too humid particularly during the summer
Long waiting time for walk-ins
Customer Reviews
Great time at the Shameful Tiki Room
"I had a great time at the Shameful Tiki room. The bartender was super nice and friendly, he suggested us the most popular drinks as it was our first time there and didn't know what to order. We ordered this cocktail for two which was pretty refreshing and good tasting. The fries were good too. Definitely coming back to this place, it made me feel like I was not in a snowy winter at Toronro for a moment." – Minerva A.
Transported to an exotic location
"The moment you enter the place, it feels like you've been transported to a tropical destination. Very fun cocktails, especially recommend their "bowl" series. Only complaint would be their food, which is underwhelming and tasted like frozen dinner. However I guess that is to be expected at a bar focused primarily on drinks and vibes. Overall, would recommend for an entertaining night out with friends or a date." – Leo K.
3. The Sultan's Tent and Cafe Moroc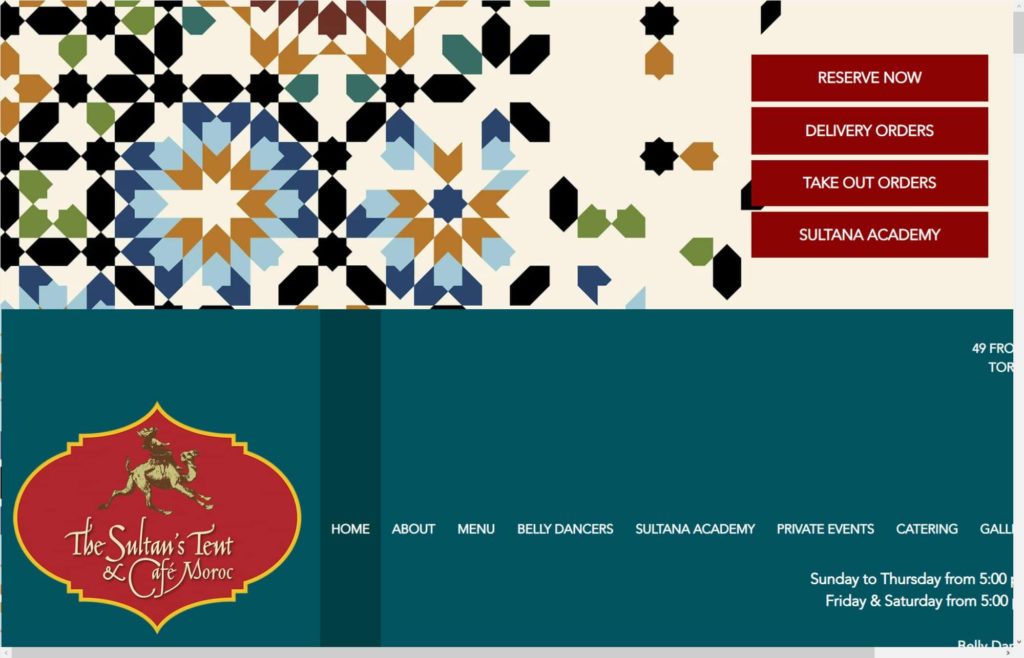 Test
Info
SERVICES

Belly Dancing Entertainment

French Moroccan Restaurant

Delivery and Takeout

Sultana Academy

WEBSITE
https://www.thesultanstent.com
ADDRESS
49 Front St E, Toronto, ON M5E 1B3, Canada
CONTACT DETAILS
+1 (416) 961-0601
OPERATING HOURS
Sunday to Thursday, 5:00 PM - 10:00 PM

Friday to Saturday 5:00 PM - 12:00 AM
| | |
| --- | --- |
| Criteria | Rating |
| Restaurant ambiance | ★★★★☆ (4/5) |
| Dining experience | ★★★★☆ (4/5) |
| Menu offers | ★★★★☆ (4/5) |
| Value for money | ★★★★☆ (4/5) |
| Customer service | ★★★☆☆ (3/5) |
The Sultan's Tent has been offering French Moroccan cuisine in Toronto for over 20 years. There are various factors at play that enabled the restaurant to continue flourishing to date.
Upon arrival, you'll be guided past the restaurant's cafe to the back where dinner will be served. The moment you enter the restaurant, you'll be immediately greeted by tents and bejeweled cushions.
Honestly, it felt like we were transported out of Toronto.
The restaurant offers free seating for those who only want to dine and tents with bejeweled cushions for those who wish to watch the belly dancing performance. They only allow groups of 4 people or more to reserve the tents, and one person needs to provide a credit card.
Not to mention, the tents also do not allow minors below age 12.
The restaurant's belly dancing performances have set schedules. Hence, it is best to reserve your tent early so you get to catch the schedule of your choice.
While the belly dancing was entertaining, the music stops immediately after the performance though.
This leads to us hearing other tents particularly if they're loud. Something you should consider if you want to have an enjoyable experience yet still hold private conversations without being overheard.
Menu-wise, dining customers can order from the menu à la carte. The restaurant offers a variety of French Moroccan dishes from appetizers to desserts.
Those who reserved a tent, on the other hand, are offered set meals that start at $55 per person from Sunday to Thursday and $65 per person on Friday and Saturday.
Their set meals include an appetizer, entrée or tagine, and dessert. The food's servings are big but their flavors need to improve.
While the staff was professional and accommodating, they can improve on how they handle reservations, particularly large crowd reservations.
Belly dancing performance draws the crowd in
Large food servings
Staff can further improve their customer service
Flavors need to improve
Customer Reviews
Cool concept, can further improve
"Call ahead to confirm the belly dancing show times! We arrived on Sunday at 6pm only to be told that there is never a 6:45pm show (as advertised on their website). The interior decor is very cool – it's a unique idea to sit under tents with plush cushions. Food was just ok. Honestly nothing special. The star appetizer was the maftoul (reminded me of spring rolls) and can you ever go wrong with baklava? All of our mains were pretty underwhelming. Bland and boring! But what do you expect for a 3-course meal for $55? Servers were great though." – Stephanie S.
Great experience
"First time trying Moroccan food and it was a great experience. We got to see the belly dancing show and the guests get to join which was very entertaining. When making reservations on Fridays be aware they only have the shows at 630pm and 930pm. If your reservation is a bit earlier than the show I recommend asking the staff to space out your appetizers, mains and desserts so you can relax and enjoy. We had the crab cakes, coconut shrimp, braised lamb, lamb sausage tajine, chocolate cake and the creme brûlée. They were all very delicious and the homemade Moroccan hot sauce made it even better! Looking forward to trying the other items on the menu and joining in on the show!" – Tristan R.
4. Figures Restaurant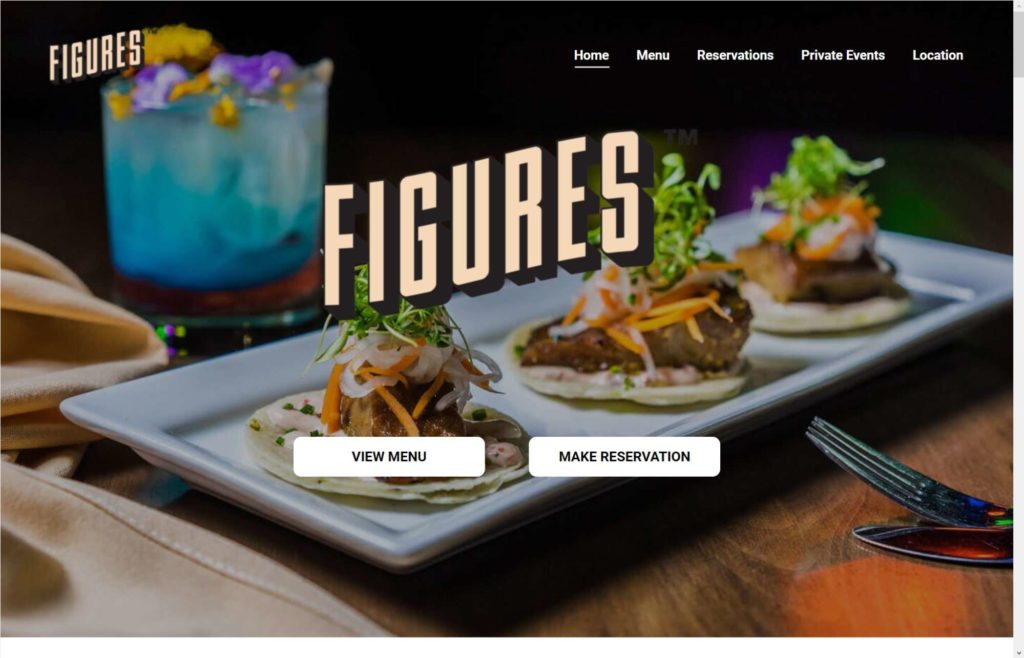 Test
Info
SERVICES
Fine Dining Restaurant

Night Lounge

WEBSITE
https://www.figuresto.com
ADDRESS
137 Avenue Rd, Toronto, ON M5R 2H7, Canada
CONTACT DETAILS
+1 (416) 900-1022
OPERATING HOURS
Thursday, 5:30 PM – 11:00 PM

Friday to Saturday, 5:30 PM - 2:00 AM
| | |
| --- | --- |
| Criteria | Rating |
| Restaurant ambiance | ★★★★★ (5/5) |
| Dining experience | ★★★★★ (5/5) |
| Menu offers | ★★★★☆ (4/5) |
| Value for money | ★★★★☆ (4/5) |
| Customer service | ★★★★★ (5/5) |
Figures Restaurant promotes itself as a restaurant for the comic and science fiction lovers. From their decor to the names of their food and drinks, the restaurant aims to immerse their customers in the well-loved stories and characters of all time.
The first thing you'll notice the moment you enter the restaurant is the decor. Their walls are filled with the characters from known comic books and movies throughout the years.
There are also action figures and comic books on display. The restaurant also played good music to complete the experience.
Another interesting aspect of the restaurant is that it transforms into a speakeasy as the night grows. This is something to take note of particularly especially when you plan on staying inside the restaurant for long.
For their menu, they offer savory dishes and desserts that complement their drinks.
What immediately caught our attention is the food's presentation. They are presented and plated according to fine dining standards.
While this might seem great, this also means that portions are small. If you're looking for large servings, another restaurant might be the better option.
Flavor-wise, there are good dishes, and there are so-so ones given the price point. We think the restaurant should be consistent with the flavors of their fares, from starters to desserts.
Their drinks, on the other hand, are enjoyable. Customers also shared with us how the restaurant's mixologist was able to come up with consistently good drinks.
The staff was attentive and welcoming. Customers agree to this too as they were served well and the staff accommodated requests particularly for those with diet restrictions
Good atmosphere and music matching the younger generation
Attentive and welcoming staff
Excellent drinks
Hit-and-miss dishes given the price point
Older generation might feel left out because of the restaurant's younger vibe
Customer Reviews
Exceptional service, overpriced menu
"Bring back the diy smores dessert! Rest of the menu was okay but way too over priced. Service was exceptional. But the only thing worth coming here for was the smores adn it's no longer on the menu" – Rev N.
Amazing service
"The food was average. Service was just amazing. & the decor was fantastic. Excellent place. Will visit again for sure."- James S.
5. Medieval Times Dinner & Tournament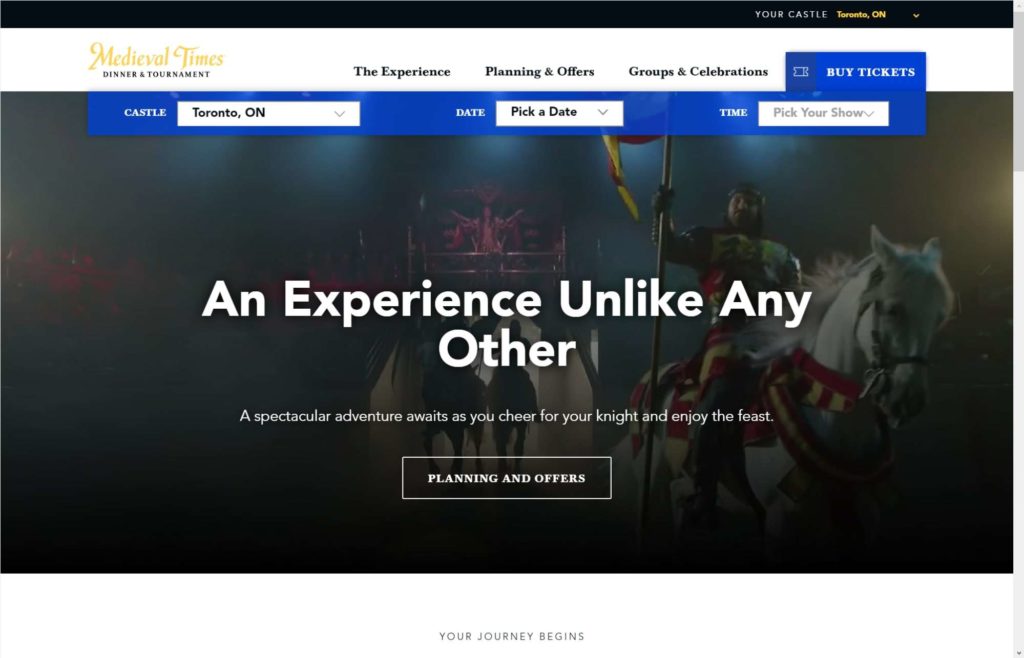 Test
Info
SERVICES

Medieval Show with Dining

Gift Shop

Mini-Museums

Groups and Celebrations

WEBSITE
https://www.medievaltimes.com
ADDRESS
10 Dufferin St, Toronto, ON M6K 3C3, Canada
CONTACT DETAILS
+1 (888) 935-6878
OPERATING HOURS
Reservations required
| | |
| --- | --- |
| Criteria | Rating |
| Restaurant ambiance | ★★★★☆ (4/5) |
| Dining experience | ★★★★☆ (4/5) |
| Menu offers | ★★★★★ (5/5) |
| Value for money | ★★★★★ (5/5) |
| Customer service | ★★★★★ (5/5) |
Medieval Times' main offer is the entertainment, coupled with a four-course fare as they enjoy the performance.
The restaurant has gone above and beyond just serving food. They serve a cultural experience.
The dinner show is of a medieval theme. As you eat, you get to watch a live two-hour story set of swordsmanship, hand-to-hand combat, horsemanship, and falconry.
It almost felt like being transported back to that era and experiencing the entertainment of the nobles.
Apart from the dinner show, the restaurant also has a bar, gift shop, Hall of Arms displaying medieval artifacts, and a Museum of Torture. That is why customers can bring trinkets home from both the event and from the gift shop if they choose to.
The dinner fare is also good. They took the term 'feast' to heart.
Apart from large servings, there is also the added experience of eating the food with your bare hands. Good thing that their menu does not make that much of a mess!
They also accommodate menu changes to make sure that vegan customers or those with diet restrictions still enjoy their stay at the restaurant.
Another plus for us is that they also provide the nutritional information of their food on the website. This is particularly good good particularly if you're tracking your calories.
All of the restaurant's staff are also nice and accommodating. Apart from doing their job well, customers also shared how they felt the staff's genuine enjoyment of what they do.
What the restaurant can improve on though is the cleanliness of the dining area. While the tables are clean, the floors tend to get sticky.
Parking can be better, however. We had a hard time looking for parking near the area that we had to park farther and walk to the restaurant.
Good food with large servings good for large groups
Entertainment is excellent
Has additional perks such as a gift shop and mini-museums
Floors in the dining area tend to get sticky
Limited amount of parking space
Customer Reviews
Fun time for me and my son
"Great fun for my son. Loved how the staff stays in character. The horses were magical and my kid loved every minute of it!" – Nicholas E.
Worth the price
"We booked our tickets the same day and only the VIP tickets were available. We don't normally splurge like that, but it was worth it. The food was great and the show was excellent from start to finish." – Diana M.
FAQs
---
That concludes our unique restaurants in Toronto. If you think the night is still young, you can hit up the best bars in Toronto too.