A Guide to Hiring Property Managers
Managing a rental property is never an easy feat, especially for a property owner who already has a lot on their plate.
So if you're considering hiring a property manager, you're making both a wise business choice and a smart move to save your time and resources.
In this guide, we'll outline points that you need to know to hire a property manager. Read on, learn the basics, and master everything in between!
The Cost of Hiring a Property Manager
There are two answers to this question: one, it depends on the range of services they provide, and two, about 5% to 11% of your rental revenue in a year.
See the table below for a breakdown of common property management fees. Note that these costs vary depending on the property management service you get,
Other than property management fees, you must also pay for additional charges such as new tenant placement, miscellaneous fees, vacant unit charges (usually due to ad cost and lease paperwork), eviction charges, and maintenance charges.
Don't fret about the costs because most of these fees are highly negotiable with the property manager, though it isn't 100% guaranteed. In most cases, you may ask for a reduction in unit prices, especially if you have a lot of properties to manage.
Property Management Fees
Estimated Costs
Monthly management fees
5% - 11% but usually capped at:

$190 for condos

$230 for houses

Non-resident tax remittance
$25
Inspections
$99 - $400 (Fall and Spring)

Free or $75 - $200 (Move-In and Move-Out)

Property setup fee
Free or $150 - $300
Tenant placement fee
Free or 50% of a month's rent
Tax and Tax Deductions
Obviously, as a property owner, you have to pay your taxes. The amount you'll pay depends on whether you're filing as an individual or in either a partnership or corporation.
Sole proprietor – Same as personal tax
Partnership – Split between partners
Corporation or business – 38% (national tax rate for rental income)
Fortunately, there are many tax deductions you can get on your rental property. See the list below for a quick overview:
Insurance
Interest
Advertising
Maintenance and repairs
Management fees
Prepaid expenses
Utilities
Scope of Service of a Property Manager
The services of a property manager revolve around the administration and maintenance of a rental property. However, their work can also extend to marketing and keeping up with competitive rental rates around the city.
In general, they perform the following tasks for property owners like you:
Marketing the Property
Property managers employ a range of solutions and techniques to ensure that your property is introduced to the right market. This can involve cleaning your property for better interior appeal and even manicured landscaping.
Most property managers also work with leasing agents and real estate agents to find potential tenants. In certain cases, service providers have their own real estate marketing service where they'll create ads for you for a certain cost.
Screening and Selecting Tenants
It's the property manager's responsibility to select quality tenants who have the capacity to pay for rent. It's only essential for them to do background checks to verify a tenant's identity, rental history, and credit history.
Of course, it is also their responsibility to let an applicant know in case they've been turned down. On the other hand, they provide move-in assistance to those who were approved.
Setting and Collecting Rent
Managing rent is one of the core responsibilities of a property manager. To start off, their major goal is to set a competitive rental rate to attract more prospective tenants.
In most settings, they conduct annual research or surveys to set the most reasonable amount. And once they've set an agreed fee, it also becomes their duty to collect them.
Your property manager will most likely set a payment system to collect monthly payments from tenants. Setting a deadline is essential here since they want to ensure that you have enough cash flow to keep up with the expenses.
In line with collecting rent, they're also responsible for enforcing late fees. They're also the ones who'll send out payment notices and hunt down late payments within your property.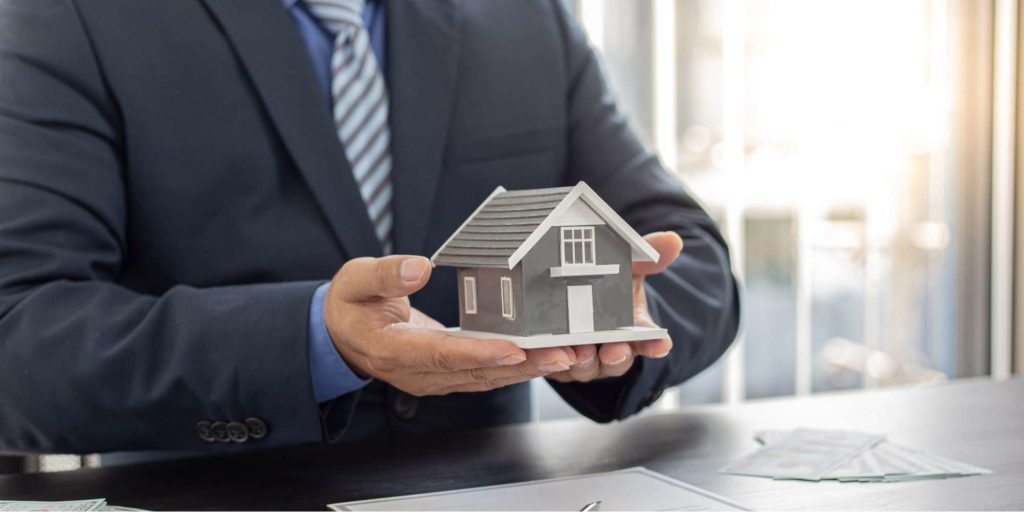 Overseeing Property Maintenance and Repairs
A property manager is also in charge of the physical management and even the security of your property, ensuring safety for all tenants. The former is why management companies often provide an in-house maintenance crew for the properties they handle.
Some property managers connect with third-party services to provide certain repairs services. If this is the case, then it's their responsibility to inspect if their work is up to par with the property's standards.
Inspecting the Property
This is an essential service that ensures that a space is in tip-top shape before a tenant moves in or out. You can also have a property inspection while it's currently occupied as long as it meets the maintenance policies.
If a tenant is moving in, a property manager draws up a leasing agreement, reviews the tenant with the lease guidelines, and conducts a move-in inspection with the tenant. At this point, they will also secure a deposit.
If a tenant is moving out, they inspect and report the condition of the unit and give the tenant a copy of damages (in case there are any). They must also return a part of the deposit, clean the unit, and call for needed repairs.
Reporting to the Property Owner
Every month or year, property managers provide the owners with financial reports and inspection reports.
The financial report must reflect the operation cost of the property as well as the gross rent proceeds. The inspection report must outline the results of routine inspections performed inside the property.
In some cases, property management companies will have an online system for this. Still, it will depend on your service provider and your agreement.
How to Find the Right Property Manager
Choosing a property manager for your property is an investment itself – you wouldn't want to flush it down the drain, right?
Here's a short guide to help you make a sound decision for your rental property management:
Understand Your Tenants' Needs
Listening to your tenants' demands alone can help you create your own points of evaluation. When choosing a property manager, you can always refer to the points you've listed to ensure that the demands will be met – demands like construction upgrades may require a property manager with experience overseeing those, for instance.
You can also survey your employees. You can create a short online form asking about their feedback and what they expect in the future in terms of administration.
See which concerns arise the most and consider those when assessing property manager options.
Compare Fees and Additional Expenses
As we mentioned, the ideal rate is from 5% to 11% of your income. Plus, you have certain add-ons to pay for depending on the extent of service.
As a general rule: if it falls within the reasonable range, you're getting a fair deal. Don't always go for the cheaper ones as they're often too good to be true.
Remember, a quality property manager knows their own worth and would never low-ball their services. So, compare which one can provide you with the best return so you can get your money's worth.
See the Range of Services They Provide
The scope of service we listed is basically standard. But not all property managers can perform them with exceptional quality.
Plus, there are a few differences here and there that can give you a significant jump with convenience.
For instance, some property managers can provide you with an accessible portal to your reports online. Meanwhile, there are still professionals who prefer being fully traditional with paperwork.
Check Awareness of Federal Laws
The property manager will assume your responsibilities as a property owner. It's only vital for them to be aware of the federal laws covering this trade too.
Of course, as a homeowner, you must also familiarize yourself with these matters. Being an expert on rules and regulations isn't necessary, but knowing a bit can make a small difference.
In general, you must take note of the guidelines in the Landlord and Tenant Board (LTB). There's also the Residential Tenancy Act (RTA) that you must take note of.
To give you a quick overview, the RTA is concerned with providing both landlords and tenants information about their rights and responsibilities. It also seeks to resolve any arising disputes between landlords and tenants through adjudication or mediation.
Here are some of the regulations of the RTA:
Regulation 516/06 – Rules involving the calculation of rent and its payment, rent increases, and any applicable rent deductions.
Regulation 9/18 – Describes the kind of tenancies that must use the standard lease form.
Regulation 517/06 – States the maintenance guidelines for rental units
Regulation 394/10 – Involves parts of utility that both the landlord and tenant must pay for.
Again, you can refer to our article reviewing property managers in Toronto to find the one that will work best with your rental business. Whether you use that resource or look for options yourself, though, remember that the reason to hire one is to maximize your time and resources!