Midtown 101: Everything You Need to Know About Midtown, Toronto
Welcome to Midtown, Toronto, a neighbourhood bursting with energy and diversity right in the heart of the city.
With its captivating blend of history, vibrant cultures, and modern conveniences, it's no wonder this place has become a hotspot for people looking to live, work, and have fun.
Itching to know more? Well, sit back as we take you on a journey to knowing one of the brightest and most diverse neighbourhoods in Toronto.
The History Behind Midtown
The history of Midtown goes way back to the early 1800s when European immigrants settled here.
One of the major turning points was the construction of the Yonge Street railway line in 1854, which connected the area to the rest of the province and sparked its growth.
Originally, the area was mostly farmland and rural settlements, but as Toronto's streetcar lines expanded and the city grew transforming Midtown into a thriving urban neighbourhood.
Midtown, Toronto experienced significant growth in the late 19th and early 20th centuries.
During this time, many wealthy families moved to the neighbourhood, constructing the grand Victorian homes, which can still be seen in the area today.
In the mid-1900s, modern high-rise buildings were constructed, and the Toronto Transit Commission's subway line boosted city connectivity.
Today, Midtown Toronto is a busy and diverse neighbourhood with a mix of historical structures, contemporary developments, and bustling commercial districts.
You Need to Know About Midtown, Toronto
Midtown Toronto is located in the central part of Toronto. It is bounded by St. Clair Avenue to the south, Eglinton Avenue or Lawrence Avenue to the north, Bayview Avenue to the east, and Dufferin Street to the west.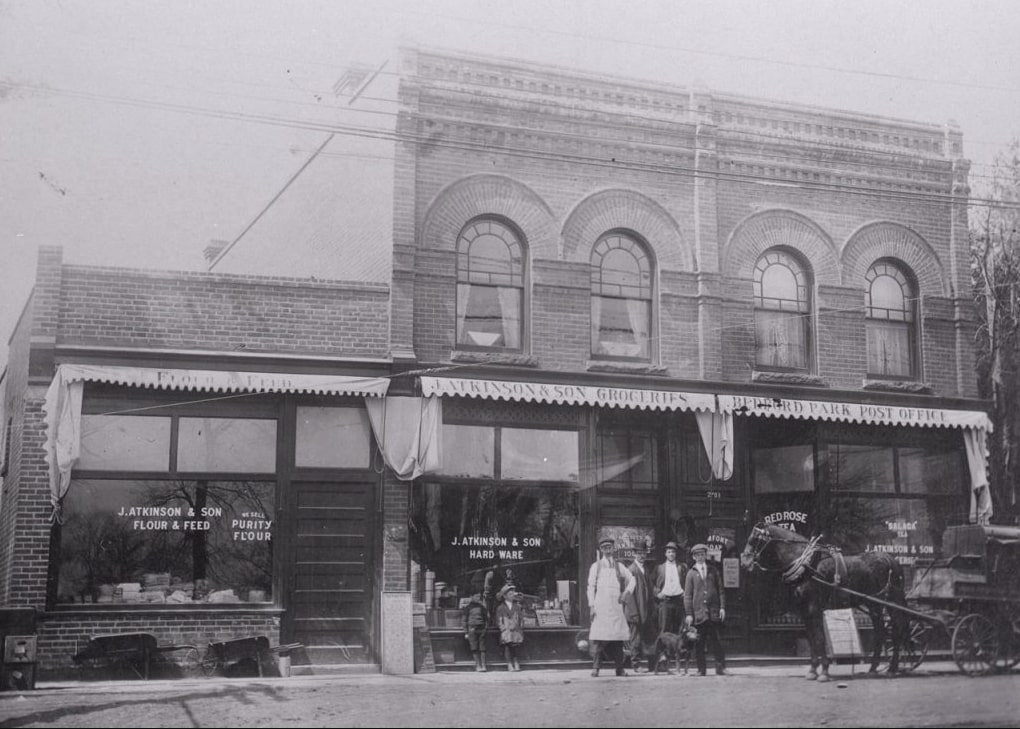 Where is Midtown, Toronto?
Midtown Toronto is located in the central part of Toronto. It is bounded by St. Clair Avenue to the south, Eglinton Avenue or Lawrence Avenue to the north, Bayview Avenue to the east, and Dufferin Street to the west.
Midtown, Toronto: A Neighbourhood Primer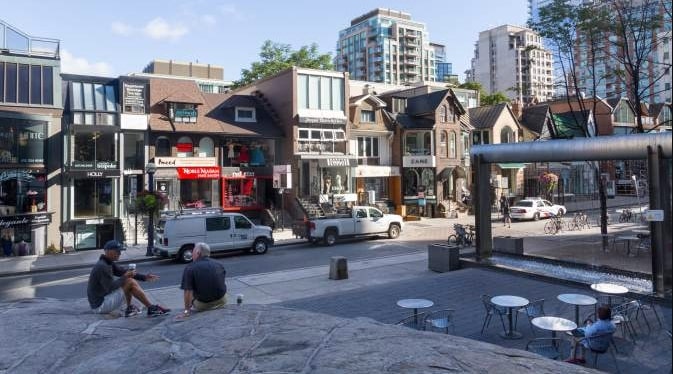 As of 2021, there are more than 276,000 people who reside in Midtown. This number continues to rise as more Torontonians and even outsiders relocate to the area.
When it comes to housing, you'll find a mix of cosy single-family homes, convenient townhouses, and modern condominiums. The architecture is a delightful blend of historic Victorian charm and sleek high-rise buildings.
Midtown is all about convenience and comfort. You'll have access to a wide array of amenities, including bustling shopping districts, delectable restaurants, cosy cafes, and exciting entertainment venues.
Getting around is a breeze too, thanks to the neighbourhood's excellent public transportation system. Multiple subway stations and bus routes make it easy to explore other parts of the city.
What makes Midtown Toronto truly special is its strong sense of community. Throughout the year, you can look forward to cultural events and lively festivals that bring neighbours together.
And if you're in the mood for some greenery, there are several parks and green spaces where you can unwind and enjoy outdoor activities.
Best Neighbourhoods in Midtown to Live In
Based on several factors such as safety, proximity to amenities, and overall livability, the best neighbourhoods in Midtown to live in are Davisville Village, Forest Hill, The Annex, Summerhill, and Yonge and Eglinton.
1. Davisville Village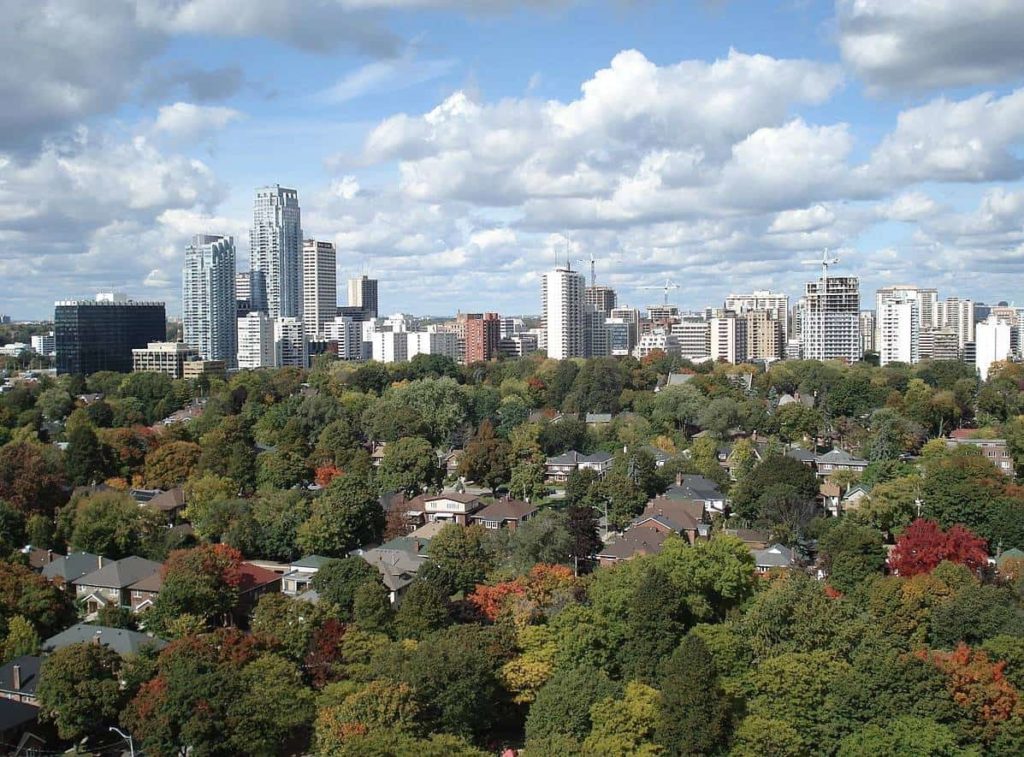 Davisville Village is a charming residential area located near Yonge Street and Eglinton Avenue. You'll find a variety of housing options here, including low-rise apartments, townhouses, and detached homes.
The neighbourhood's tree-lined streets, delightful shops and restaurants, and welcoming community give this neighbourhood a special charm.
Nature lovers will appreciate the abundance of parks and green spaces in Davisville Village, offering plenty of opportunities to enjoy the outdoors.
And the best part? The neighbourhood is conveniently located within walking distance of the Davisville subway station, making it super easy to explore the rest of the city.
Davisville Village truly combines comfort, accessibility, and a friendly atmosphere for a wonderful place to call home.
2. Forest Hill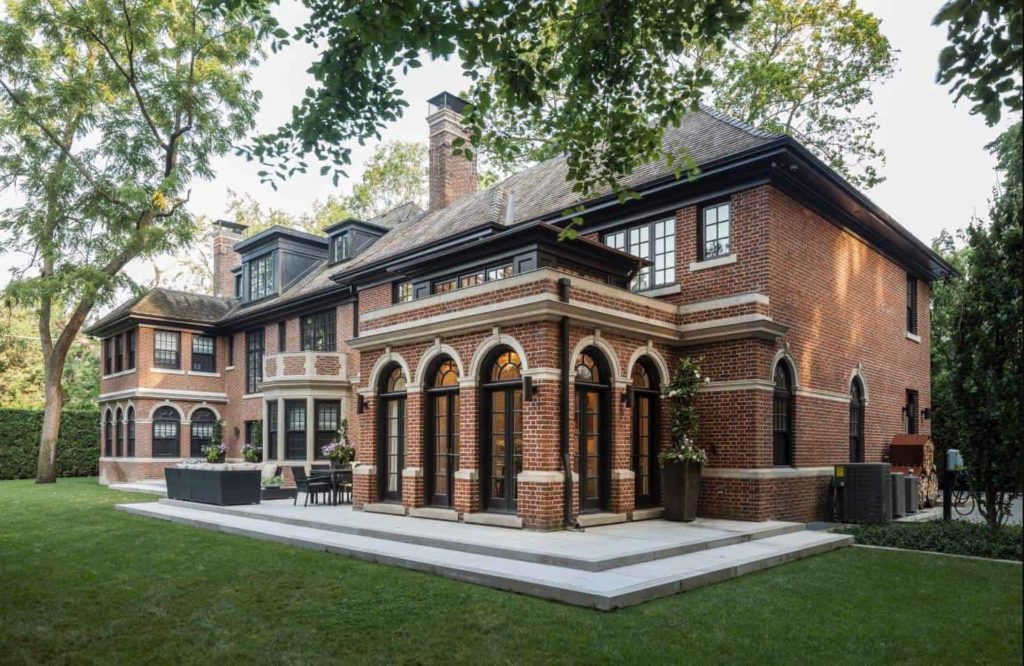 Known for its affluent residential character, Forest Hill features stately homes, tree-lined streets, and a sense of exclusivity. This neighbourhood offers excellent schools, parks, and proximity to upscale shopping and dining options.
Forest Hill is home to some of the most beautiful homes in Toronto. Many of the homes here were built in the early 1900s, featuring the Queen Anne, Gothic Revival, and Tudor Revival architectural styles.
Forest Hill is home to some of the best schools in Toronto, which is one of the deciding factors many consider. The neighbourhood is home to two private schools, Upper Canada College and Bishop Strachan School, as well as a number of public schools.
This is truly a great place to live for those who are looking for a safe and beautiful neighbourhood.
Take note that it's also one of the most affluent neighbourhoods in Toronto. The average home price in Forest Hill is over $2 million!
3. The Annex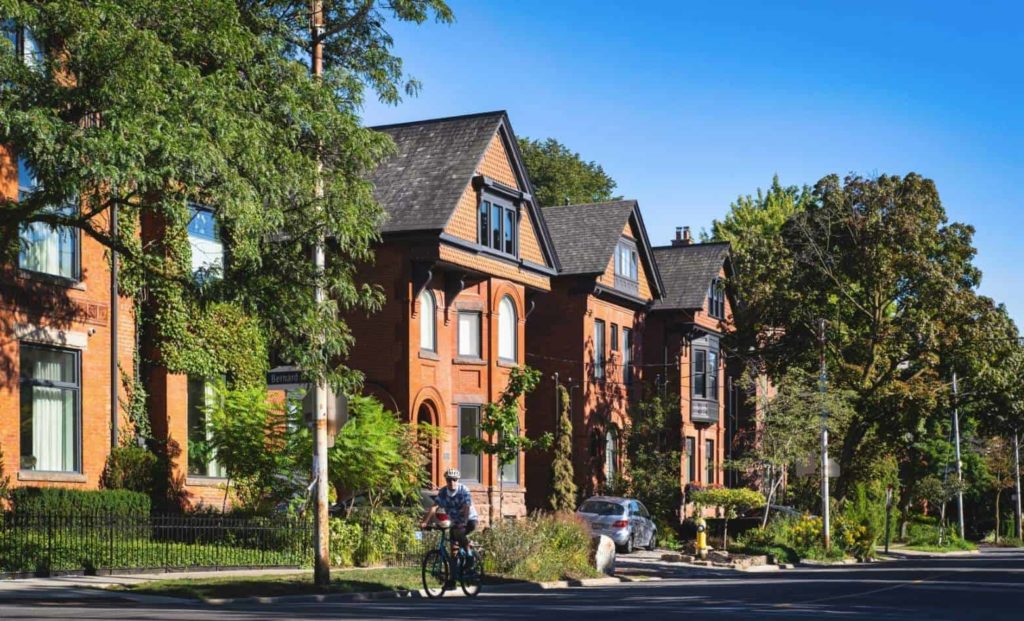 The Annex is a lively and historic neighbourhood that's full of character. Here, you'll find an exciting blend of shops, restaurants, bars, and cafes, all nestled among charming tree-lined streets and stunning Victorian and Edwardian architecture.
It's no wonder that the Annex is a hot spot for students and young professionals—it offers a vibrant lifestyle that's hard to resist.
The sense of community in the neighbourhood is strong, and there's always something happening. Throughout the year, you can enjoy events like the Annex Family Festival and the Annex Art Party, which bring the community together in fun and creative ways.
When it comes to food, the Annex has it all. You'll discover a diverse culinary scene with a wide range of restaurants, cafes, and eateries serving up delicious dishes.
If shopping is your thing, you'll love strolling along Bloor Street, the neighbourhood's main hub. Here, you'll find a mix of unique boutiques, trendy fashion stores, and speciality shops, offering a shopping experience that's truly one-of-a-kind.
For those pursuing education, the Annex is conveniently located near prestigious institutions like the University of Toronto, making it a hub for students, academics, and researchers.
4. Summerhill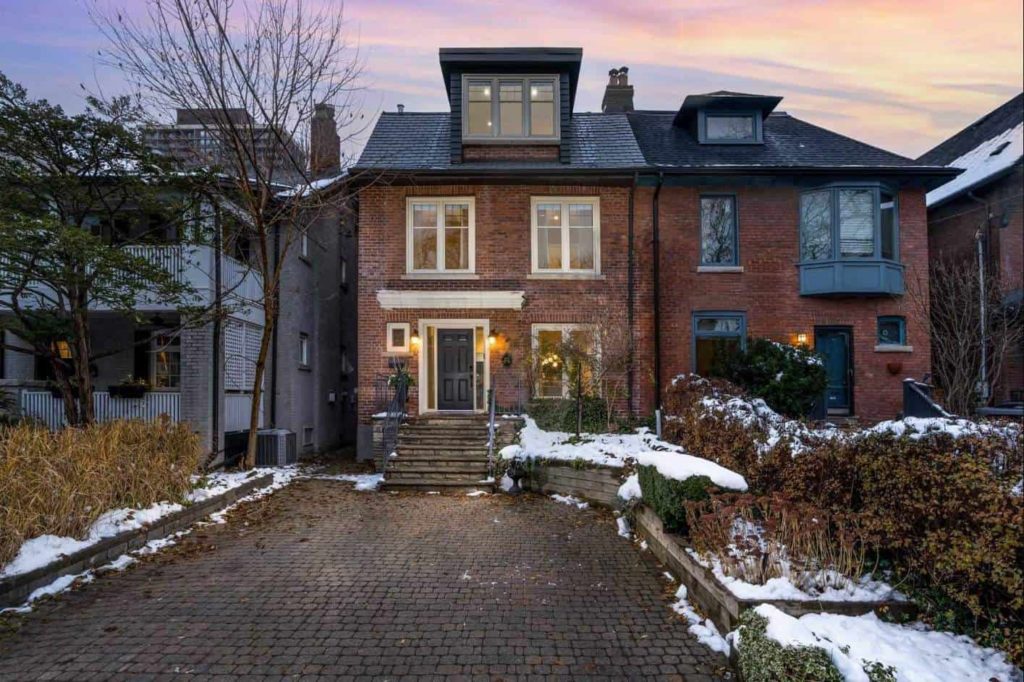 Summerhill got its name from the Summer Hill estate, which was constructed in 1842 by Charles Thompson, a prominent figure in Canadian transportation.
As time passed, the estate was divided into residential lots, giving rise to the charming neighbourhood we know today as Summerhill.
This area is renowned for its sophisticated atmosphere, captivating residential streets, and a delightful mix of architectural styles. You'll find a blend of Victorian and Edwardian houses, modern condominiums, and apartment buildings.
One of the great things about Summerhill is its walkability. You'll have easy access to numerous amenities as you explore the neighbourhood.
From a variety of shops to delightful food establishments, quality schools, and convenient transportation options, Summerhill has it all within reach.
5. Yonge and Eglinton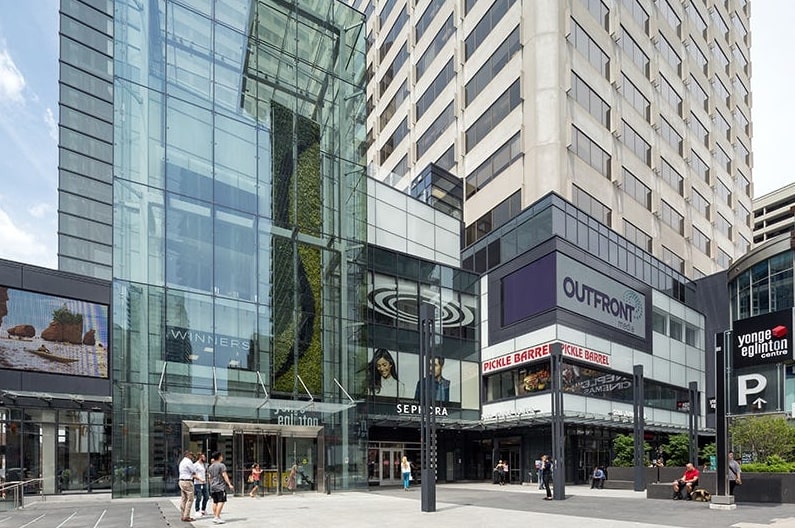 Yonge and Eglinton, or as we locals like to call it, "Yonge-Eglinton" or "Midtown," is an energetic and lively neighbourhood right at the heart of Midtown, Toronto.
Considered a central hub, it connects various neighbourhoods in Midtown and offers convenient access to downtown Toronto.
Yonge and Eglinton is a vibrant commercial district that caters to all your needs. You'll find a wide range of amenities, including shopping malls, supermarkets, charming boutique stores, delicious restaurants, cosy cafes, and happening bars.
When the sun sets, Yonge and Eglinton come alive with its bustling nightlife. From lively bars to cosy pubs and exciting live music venues, there's always something happening to keep you entertained.
The best part? With the Eglinton subway station right at your doorstep, getting to downtown Toronto and exploring other parts of the city is a breeze.
Famous Tourist Spots in Midtown
Midtown is also sought-after by tourists for the following spots:
1. Royal Ontario Museum (ROM)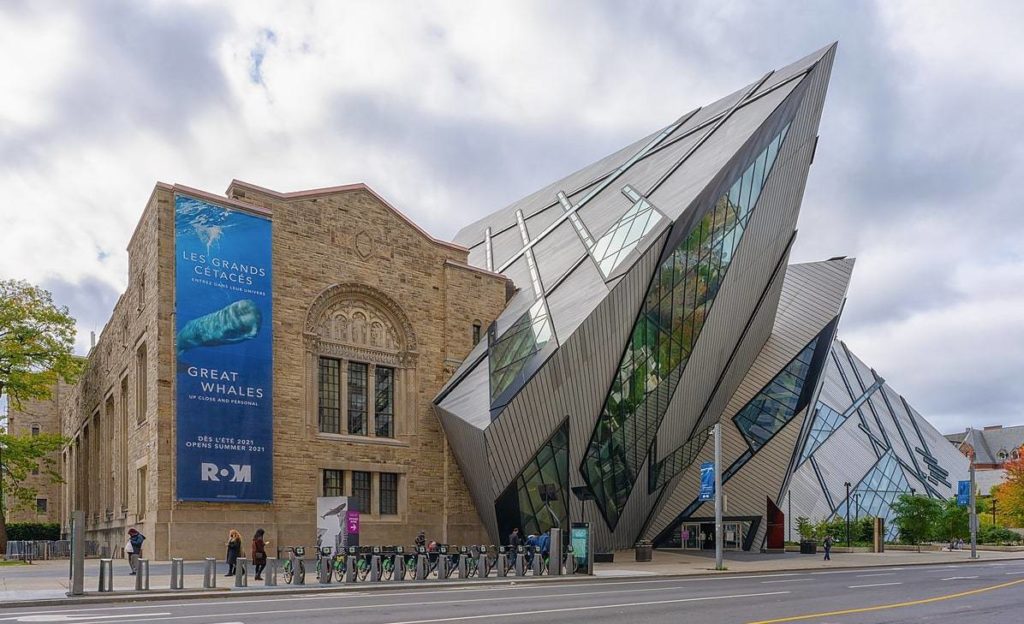 Address: 100 Queens Park, Toronto, ON M5S 2C6, Canada
Website: https://www.rom.on.ca/en
Contact number: +1 416-586-8000
Operating hours: Tuesday – Sunday 10:00 AM – 5:30 PM
The Royal Ontario Museum (ROM) is an impressive museum that you definitely don't want to miss! It's not only one of the largest museums in North America, but it's also the biggest in Canada.
Inside the museum, you'll find an incredible collection of millions of items that will blow your mind. Imagine exploring Egyptian mummies, Chinese treasures, and so much more!
What's even cooler is that the ROM collaborates with other museums and cultural institutions from around the world. Through these partnerships, they bring unique exhibitions and experiences to their visitors.
It's like a global exchange of knowledge, artefacts, and exhibitions happening right here in Toronto!
2. Casa Loma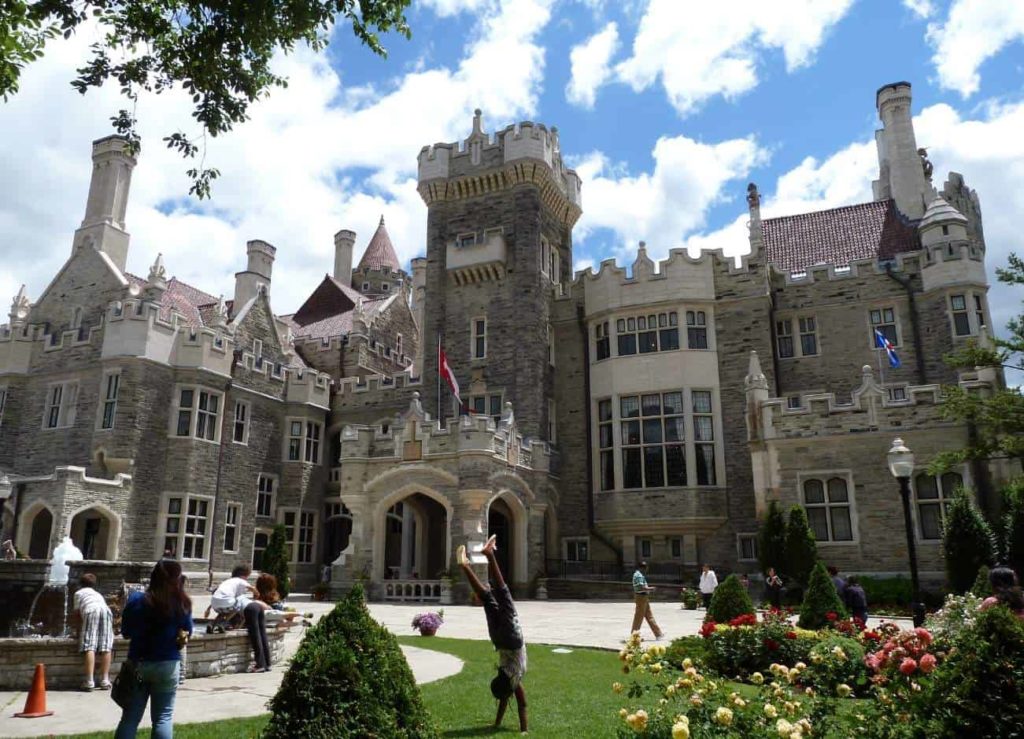 Address: 1 Austin Terrace, Toronto, ON M5R 1X8, Canada
Website: https://casaloma.ca/
Contact number: +1 416-923-1171
Operating hours: Monday – Sunday 9:30 AM – 5:00 PM
Casa Loma is famous for its incredible architecture that combines different styles like Gothic Revival, Romanesque, and Edwardian. Picture a castle-like structure with stunning details, turrets, and even secret passageways!
Exploring the castle gives you a glimpse into the lavish lifestyle of the early 1900s, with all its opulence and grandeur.
But it's not just the inside that's amazing. The castle is surrounded by beautiful gardens and well-kept grounds.
Imagine wandering through lovely terraces, enjoying the calming sounds of water features, and strolling along peaceful paths.
Oh, and here's the cherry on top: Casa Loma offers an exciting experience called "Escape from the Tower." It's an interactive escape room adventure set within the castle's secret passages and hidden chambers.
3. Evergreen Brick Works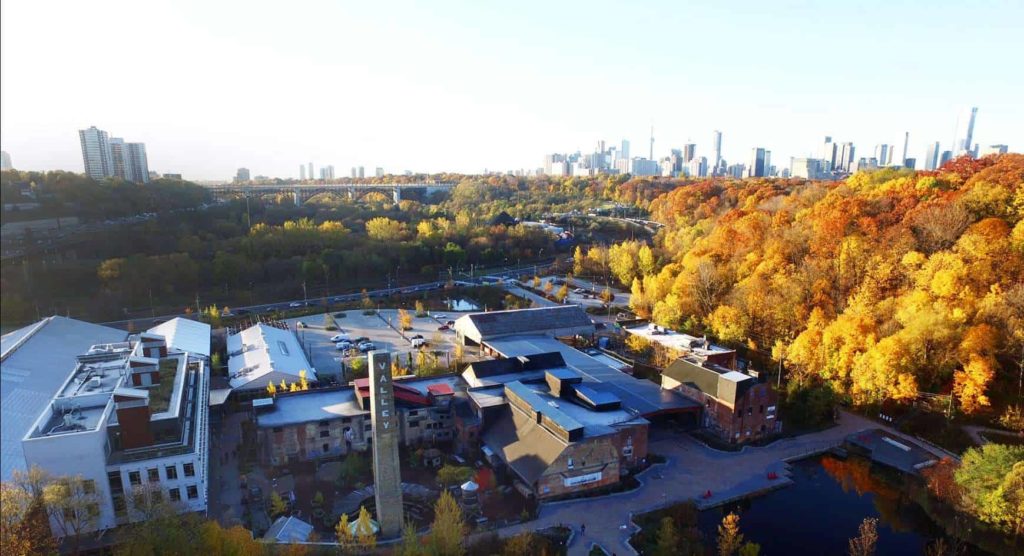 Address: 550 Bayview Ave, Toronto, ON M4W 3X8, Canada
Website: https://www.evergreen.ca/evergreen-brick-works/
Contact number: +1 416-596-7670
Operating hours: Open 24 hours
Evergreen Brick Works used to be an industrial site, but now it's transformed into an amazing environmental and cultural centre.
They offer educational programs and workshops for everyone, regardless of age. You can dive into topics like urban ecology, gardening, sustainability, and environmental conservation.
Their weekly farmers market is a must-visit! You'll find local farmers, talented artisans, and food producers all in one place.
Imagine strolling through the market, sampling fresh produce, mouthwatering baked goods, and unique artisanal products. Plus, you're supporting local businesses and sustainable food practices. It's a win-win!
Evergreen Brick Works is also always buzzing with cultural events, festivals, and community gatherings.
They bring together art, music, food, and nature in such a special way. It's a chance to celebrate and connect with others while creating unforgettable memories.
4. Ontario Science Centre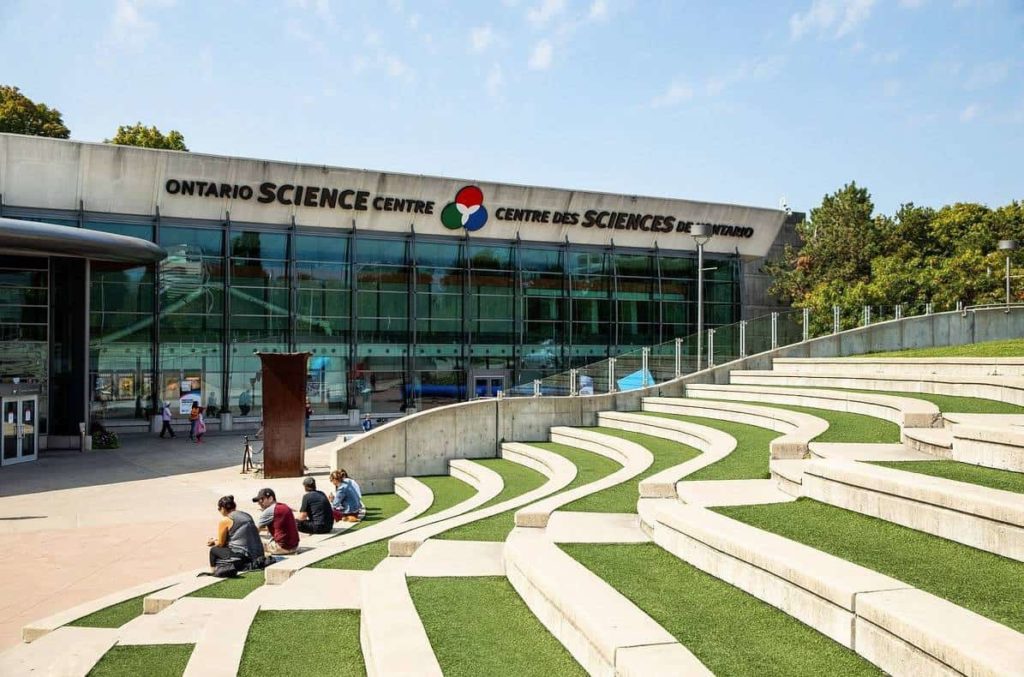 Address: 770 Don Mills Rd., North York, ON M3C 1T3, Canada
Website: https://www.ontariosciencecentre.ca/
Contact number: +1 416-696-1000
Operating hours: Monday – Sunday 10:00 AM – 4:00 PM
The Ontario Science Centre is dedicated to providing hands-on and interactive science learning experiences for visitors of all ages.
You'll find a tonne of cool exhibits covering a wide range of scientific fields. Whether you're into astronomy, physics, biology, or technology, they've got you covered.
And the best part? Everything is interactive! You can dive right in, explore, and even conduct your own experiments.
Oh, and don't miss out on their IMAX Dome theatre.They show these incredible films that are both educational and visually stunning.
On top of that, they have a planetarium too. You can take virtual journeys through space and discover the wonders of the universe.
5. Art Gallery of Ontario (AGO)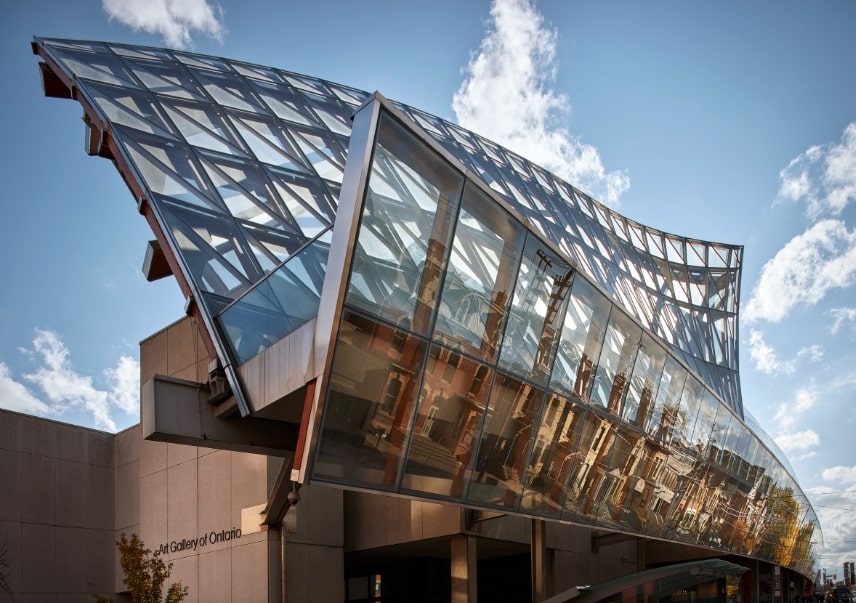 Address: 317 Dundas St W, Toronto, ON M5T 1G4, Canada
Website: https://ago.ca/
Contact number: +1 416-979-6648
Operating hours:
Tuesday & Thursday 10:30 AM – 5:00 PM
Wednesday & Friday 10:30 AM – 9:00 PM
Saturday & Sunday 10:30 AM – 5:30 PM
The Art Gallery of Ontario (AGO) is home to an incredible collection of over 95,000 artworks from different periods and styles. You'll get to explore everything from classical European masterpieces to cutting-edge contemporary art.
One thing that's really special about the AGO is its dedication to Canadian art. They have a significant collection that celebrates our country's artistic heritage and showcases the works of contemporary Canadian artists.
In case you didn't notice, the AGO's building is a masterpiece in itself. It was designed by the legendary architect Frank Gehry, who combined striking contemporary elements with the original historic facade and the output is simply breathtaking.
FAQs on Midtown, Toronto