15 Things To Do on Your Weekend Trip to Toronto
Let me spill the beans: Toronto never sleeps! Seriously, no matter which weekend you choose to visit, there's always something epic happening here.
With diverse neighbourhoods, iconic landmarks, impressive museums, artsy vibes, killer music scenes, shopping heavens, and foodie paradises, Toronto has it all!
If you're ready to plan your weekend getaway, here are the best places and activities in Toronto to make your short stay worthwhile:
15 Things To Do on Your Weekend Trip to Toronto
1. Join a bicycle tour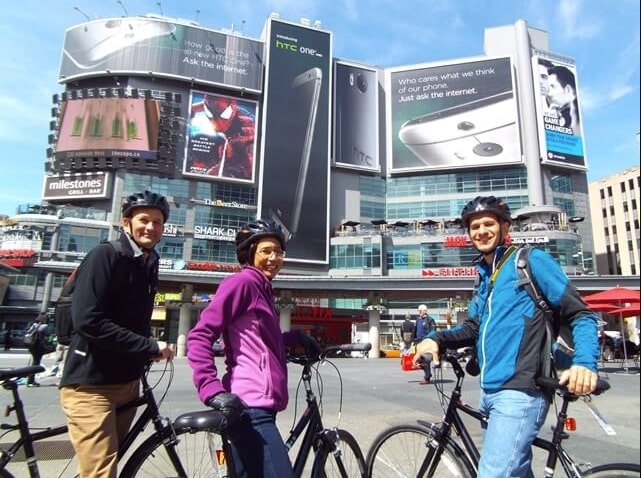 Website: https://torontobicycletours.com/
Address: 275 Dundas St W, Toronto, ON M5T 2W5, Canada
Contact info: +1 416-477-2184
Rates:
Bicycle tours in Toronto are an awesome way to see the city, get some exercise, and have a blast with fellow bikers all at once. The tour runs for a few hours and showcases attractions like CN Tower, Distillery District, Harbourfront, Queen's Park, and more.
You can also opt for a private tour for your group too. Don't worry all skill levels are welcome, so beginners can enjoy the fun too.
Pro tip:
Make sure to put on some sunscreen as you'll be under the sun for quite some time! Don't forget to pack your water and a set of clothes, too.
2. Go to the Ripley's Aquarium of Canada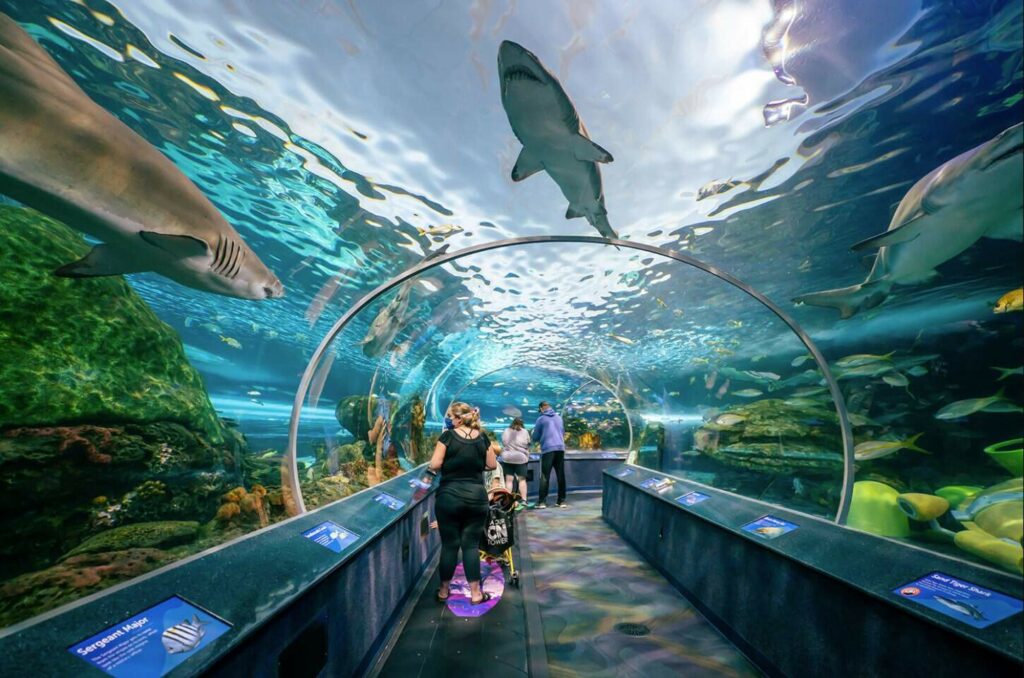 Website: https://www.ripleyaquariums.com/canada/
Address: 288 Bremner Boulevard, Toronto, ON M5V 3L9, CANADA
Contact info: (647) 351-FISH (3474)
Rates:
Adult – $44
Youth (6-13) $29
Child (3-5) $12.50
Senior (65+) $29
Ripley's Aquarium of Canada features over 20,000 animals from around the globe who call this place home. You'll get to explore 14 galleries, each showcasing a unique underwater environment, including the famous Dangerous Lagoon and Planet Jellies.
But here's the real adventure: interactive experiences that'll take your visit to the next level. You can get up close and personal with gentle stingrays, catch live dive shows, and even stay overnight with the sharks for the thrill of a lifetime!
Pro tip:
You can also take a behind-the-scenes tour to get a chance to see how the aquarium operates and learn more about the animals.
3. Have fun at Centre Island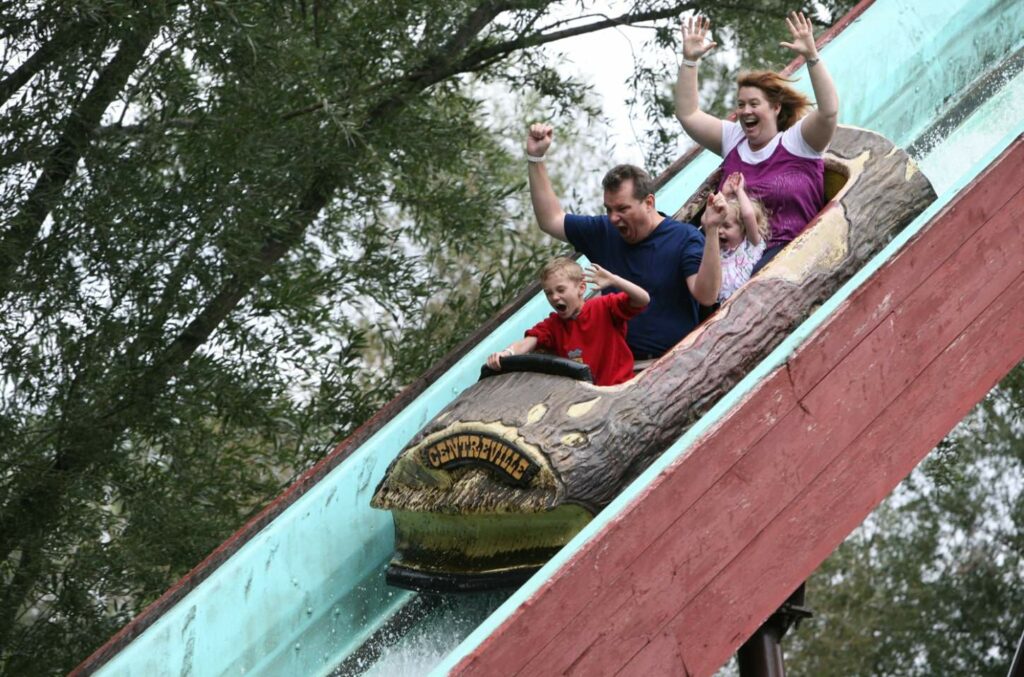 Website: https://www.centreisland.ca/centreville-amusement-park
Address: 9 Queens Quay W, Toronto, ON M5J 2H2, Canada
Contact info: 416-203-0405
Rates:
Under 4' = $31.64 + tax
Over 4' = $40.71 + tax
Family Pass for 4pax = $132.75 + tax
* family pass must be bought a minimum of one day prior to visit
Centre Island Amusement Park is the perfect weekend getaway for the whole family. You'll enjoy a variety of rides and attractions, including carousels, roller coasters, swings, and bumper cars.
You can also relax in lush green spaces and picnic areas, while taking in stunning views of Lake Ontario and the Toronto skyline. Food stands offer classic amusement park treats like cotton candy, popcorn, and ice cream.
Pro tip:
If you're planning to go during the summer, make sure to book your tickets in advance as Centre Island can be very crowded during that season.
4. Visit the Funhouse Toronto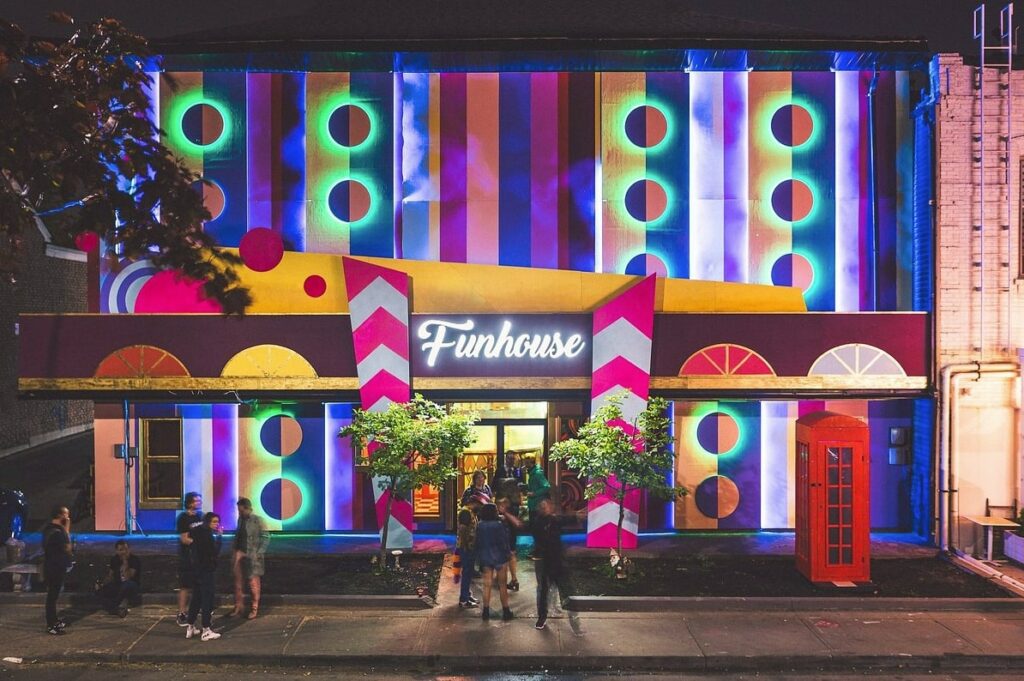 Website: https://www.funhousetoronto.com/
Address: 101 Lisgar St, Queen West, Toronto ON M6J 3G4
Contact info: 647-857-9989
Rates:
$28 – Adults
$15 – Children (4-12)
Funhouse Toronto is a place where local visual artists and musicians join forces to create an immersive experience. Here, you'll discover mind-blowing installations, optical illusions, and unique exhibits that are designed to ignite your imagination.
You'll have the time of life exploring larger-than-life rooms that transport you to another dimension, or getting lost in mind-bending mirror mazes that'll leave you wondering which way is up!
Pro tip:
Make sure to explore all exhibits as there are a number of mini-games located throughout the Funhouse, such as skeeball and air hockey.
5. Explore LEGOLAND Discovery Centre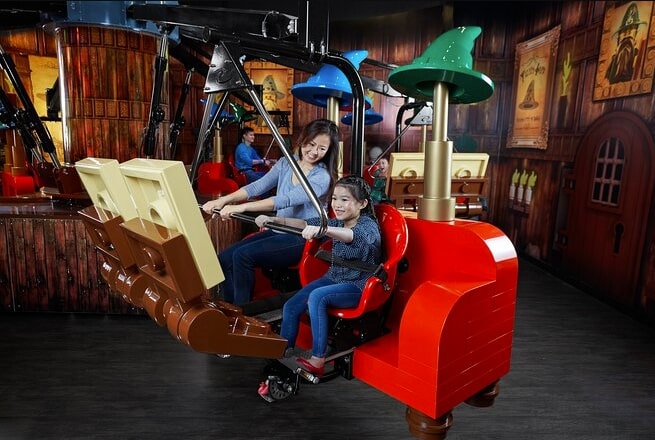 Website: https://www.legolanddiscoverycentre.com/toronto/
Address: 1 Bass Pro Mills Drive Vaughan ON L4K 5W4 Canada
Contact info: +1 905-761-7066
Rates:
Admission – $26.99
Admission + Lego Minifigure – $32.99
LEGOLAND Discovery Centre Toronto is an indoor family entertainment centre with over 3 million LEGO bricks. They have build-and-play zones, rides, a soft play area, the World's Largest LEGO Brick Flag, and a well-stocked gift shop.
They also have a 4D Cinema where you can watch LEGO characters come to life in action-packed movies filled with special effects that will make you feel like you're part of the adventure.
Pro tip:
If you're a fan, their souvenir shop features a wide variety of LEGO-themed merchandise, including toys, games, clothes, and mementoes you can take home.
6. Check out the views from the CN Tower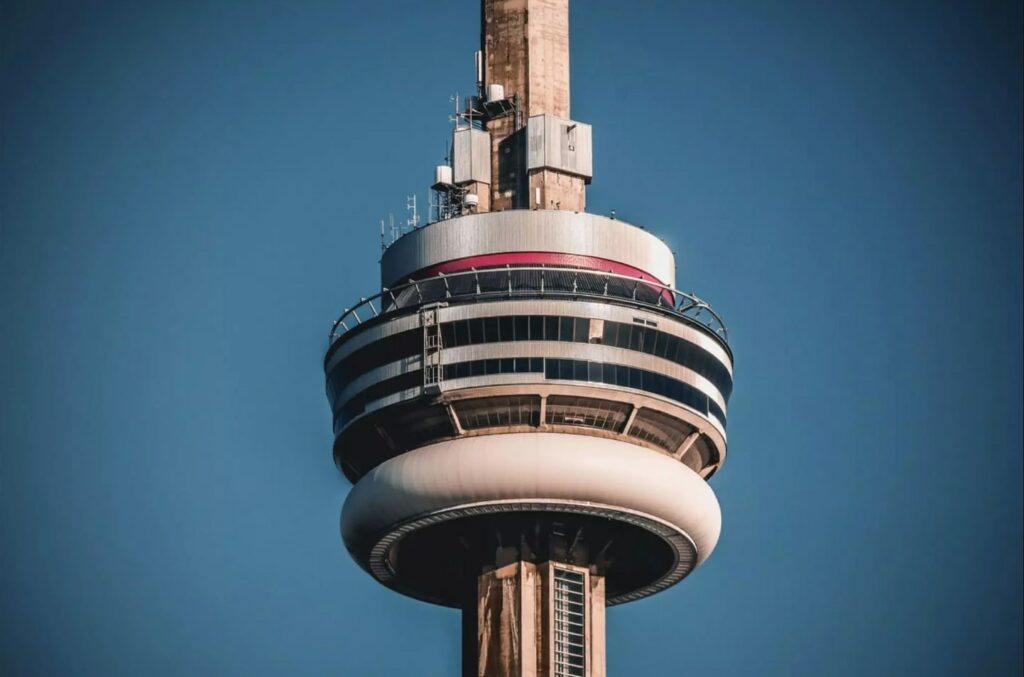 Website: https://www.cntower.ca/
Address: 290 Bremner Blvd. Toronto, Ontario M5V 3L9 Canada
Contact info: 416 868 6937
Rates:
Timed General Admission
Adult (14-64) – $43
Senior (65+) – $30
Youth (6-13) – $30
Child (3-5) – $14
The CN Tower in Toronto is an iconic symbol of the city, soaring to a height of 553.33 metres (1,815 feet), making it one of the tallest freestanding structures in the world. It's the perfect spot to marvel at the city's skyline.
You can also ascend to the SkyPod for unrivalled vistas and try the EdgeWalk if you're feeling like a daredevil. To cap off the night, you can dine at the renowned 360 Restaurant at the top of the tower.
Pro tip:
Be sure to check the tower's lighting schedule. Throughout the year, the CN Tower is illuminated in different colours to commemorate special events, holidays, and celebrations.
7. Unwind at Elmwood Spa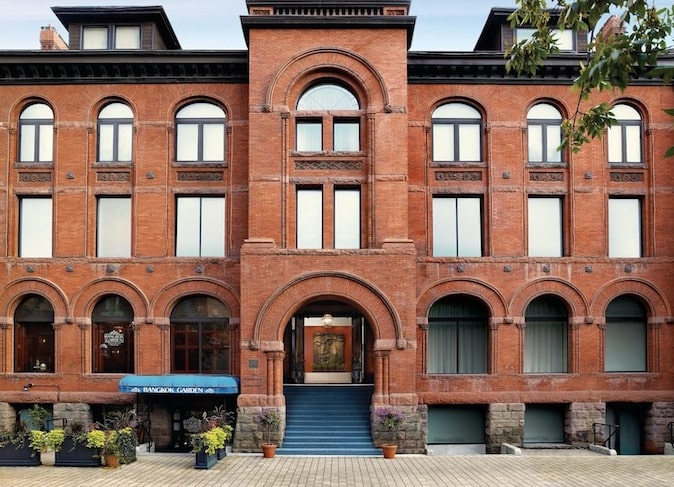 Website: https://www.elmwoodspa.com/
Address: 18 Elm Street, Toronto, ON M5G 1G7
Contact info: 416-977-6751
Rates: Minimum of $106 for a 20-minute massage
The Elmwood Spa located in downtown Toronto is a popular business boasting over 40 years of experience. They offer a wide range of spa and pampering services including soothing massages, rejuvenating facials, and luxurious body treatments.
To help you continue your self-care routine at home, Elmwood Spa houses an in-house boutique. Enjoy exploring their collection of trusted beauty brands, including skincare, hair products, makeup, and accessories from Guinot to Swissline and Elmline.
Pro tip:
If you're planning to go with someone or a group of people, check out the spa's couples or group packages to save up on costs!
8. Attend a show at The Second City Toronto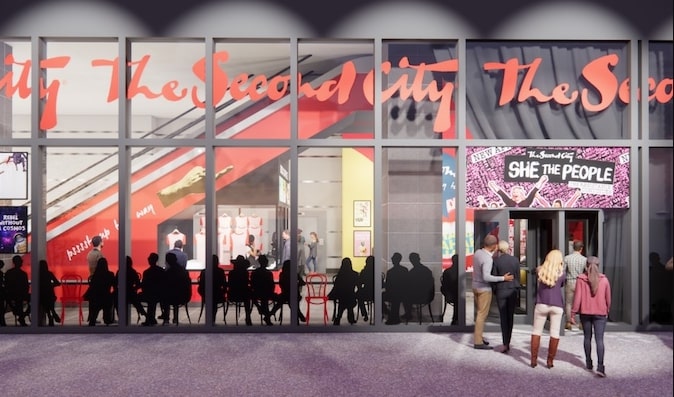 Website: https://www.secondcity.com/toronto/
Address: One York Street, 110 Harbour St, Toronto, ON M5J 0B6, Canada
Contact info: 416-343-0011
Rates:
Value Ticket – starts at $29
General Admission – starts at $39
Premium – starts at $59
ICYDK, The Second City is one of the most famous comedy theatres in the world. It has launched the careers of many famous comedians, including John Candy, Catherine O'Hara, and Mike Myers.
They offer a diverse range of comedy shows featuring talented improvisers and sketch performers and presenting different themes, including political satire, pop culture parodies, and current events.
Pro tip:
Come at least an hour before the show to enjoy some pre-show drinks and a meal at the theatre's bar and dining area.
9. Hang out at High Park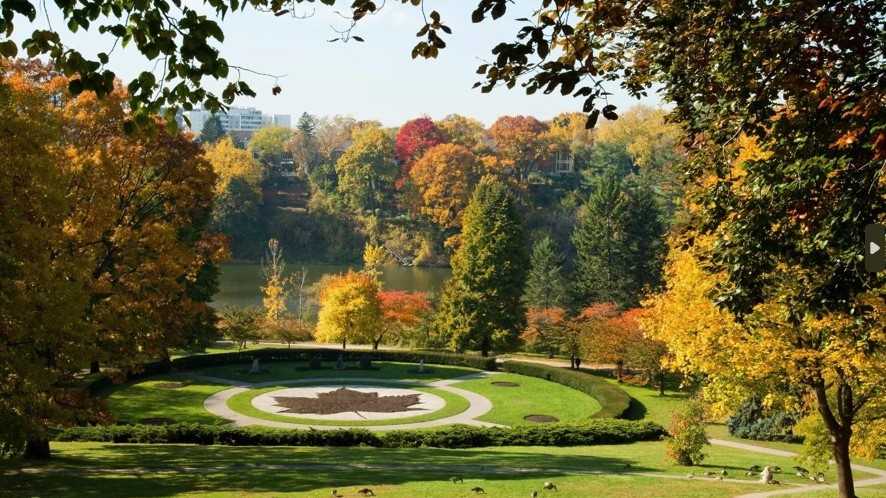 Website: https://www.highparktoronto.com/
Address: High Park, 1873 Bloor Street West, Toronto, ON, M6R 2Z3, Canada
Contact info: +1 416-338-0338
Rates: Free

One of the best places to chill and just hang out in Toronto during the weekend is High Park. Its grounds are massive (spanning 161 hectares or 400 acres) so you can easily spend the whole day just exploring.
High Park is a diverse park that caters to various interests. It offers a mix of recreational and natural spaces, including sports facilities, cultural facilities, educational areas, gardens, playgrounds, and even a zoo.
Pro tip:
High Park is renowned for its captivating cherry blossoms, which bloom during springtime. Time your visit for this picturesque sight!
10. Visit Riverdale Farm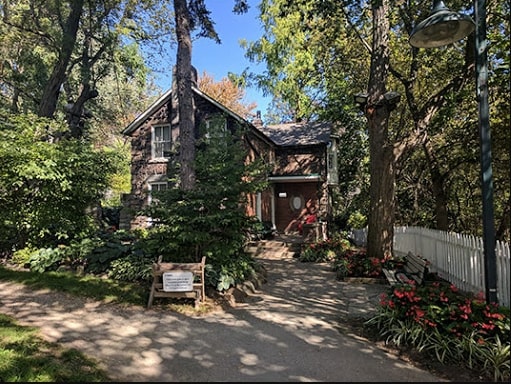 Website: https://riverdalefarmtoronto.ca/
Address: 201 Winchester Street, Toronto, ON M4X 1B8
Contact info: 416 392–6794
Rates: Free
Spanning 7.5 acres, Riverdale Farm was redesigned to recreate a 19th-century Ontario farm. Originally part of the Riverdale Zoo, which closed in 1974, the property reopened as a farm to the public in 1978.
Now, it's home to a variety of farm animals, including cows, pigs, sheep, goats, chickens, and ducks. There are also gardens where visitors can learn about the history of agriculture in Ontario.
Pro tip:
Take note that feeding the animals at the farm is strictly not allowed.
11. Visit the Royal Ontario Museum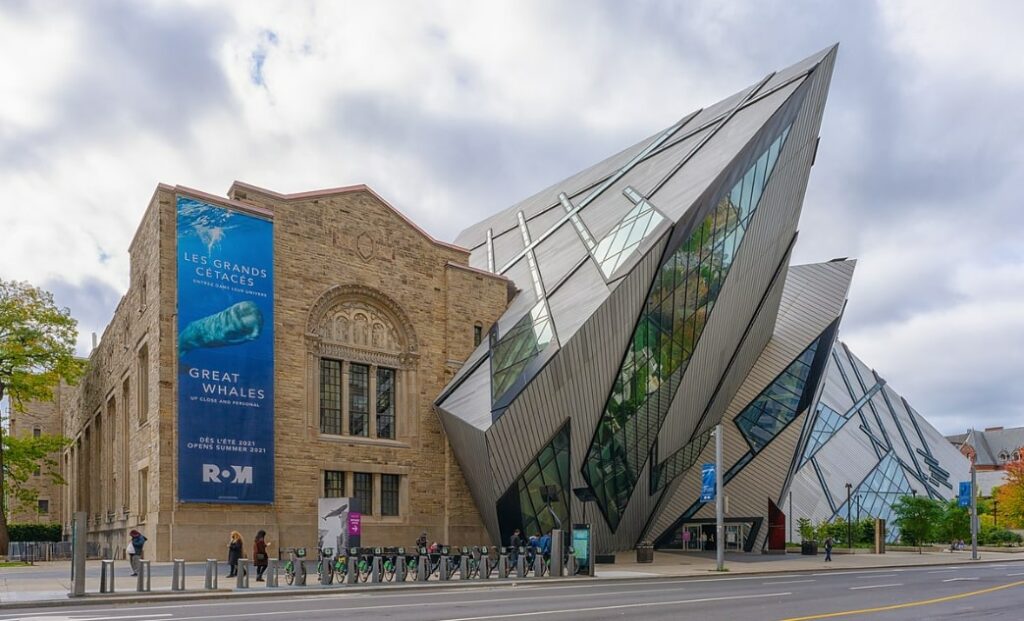 Website: https://www.rom.on.ca/en
Address: 100 Queen's Park, Toronto, ON M5S 2C6
Contact info: 416.586.8000
Rates:
General Admission
Adult – $26
Child – $16
Senior – $21
Student – $20
The Royal Ontario Museum or as we like to call it, the ROM, is one of the largest museums in North America and the largest in Canada. It houses an extensive collection of over 6 million objects of art, culture, and natural history.
It also features exhibits dedicated to world cultures, including artefacts from ancient civilizations like Egypt, Greece, and Rome. You'll also find exhibits on Canadian history, First Nations cultures, and contemporary Indigenous art.
Pro tip:
Download the ROM's mobile app, which provides helpful information, interactive maps, and audio guides for a better experience.
12. Explore The Art Gallery of Ontario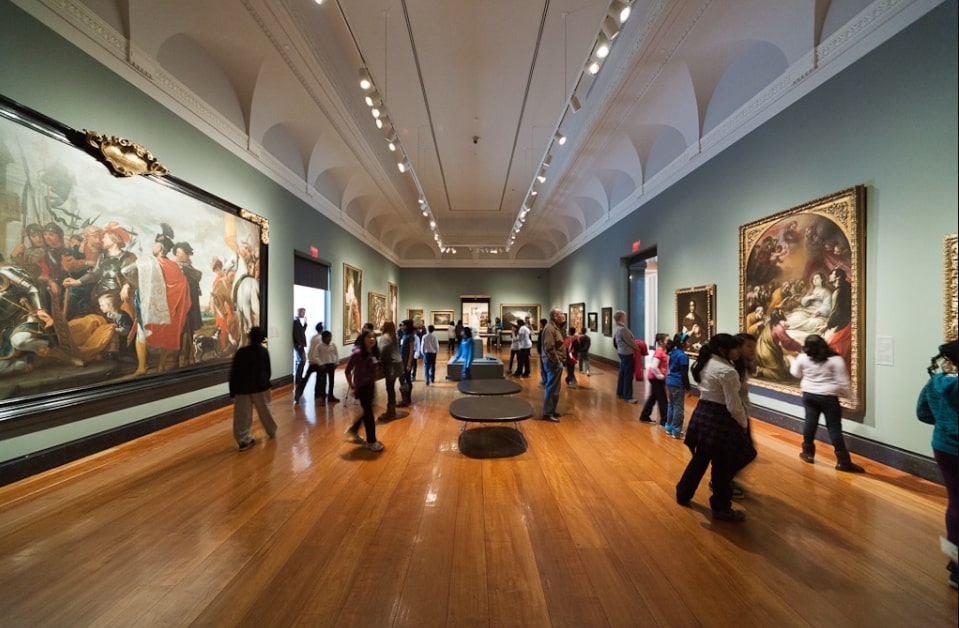 Website: https://ago.ca/
Address: 317 Dundas Street WestToronto, Ontario M5T 1G4
Contact info: 416 979 6648 or 1 877 225 4246
Rates: $30 for adults
The Art Gallery of Ontario (AGO) stands out for its extensive collection of over 90,000 works of art, mostly from Canadian artists. They also feature work from renowned artists like Vincent van Gogh, Pablo Picasso, and Andy Warhol.
One of the highlights of the AGO is the Thomson Collection, considered one of the most significant private art collections in North America. It features over 2,000 pieces, including European, African, and Oceanic art.
Pro tip:
If you want to explore AGO's exhibits for free, visit on Wednesdays! Admission is free for everyone on Wednesday evenings from 6 pm to 9 pm.
13. Drop by Bata Shoe Museum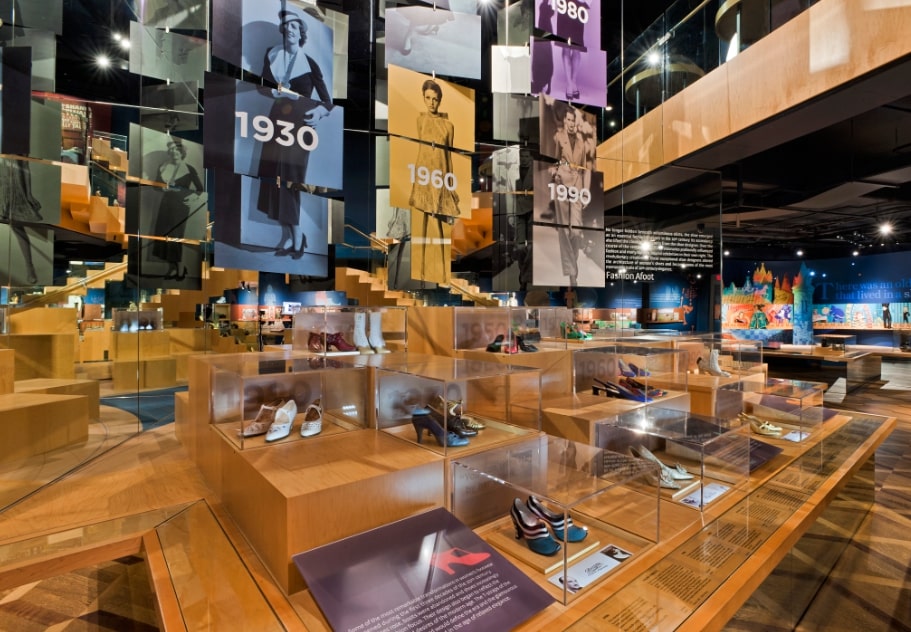 Website: https://batashoemuseum.ca/
Address: 327 Bloor St W, Toronto Ontario M5S 1W7
Contact info: 416.979.7799
Rates: $5-$35
The Bata Shoe Museum is dedicated to footwear and calceology and is one of the largest shoe museums in the world, with a footwear collection that dates back to the mid-1940s with Sonja Bata's personal items.
They have a collection of over 14,000 shoes and related objects from diverse cultures and time periods, featuring ancient Egyptian sandals, Chinese bound foot shoes, European high-fashion heels, and cutting-edge designer creations.
Pro tip:
If‌ you weren't able to go through all the exhibits or just want to have another look at the featured pieces, Bata Museum has online exhibits that you can book through their website.
14. See Black Creek Pioneer Village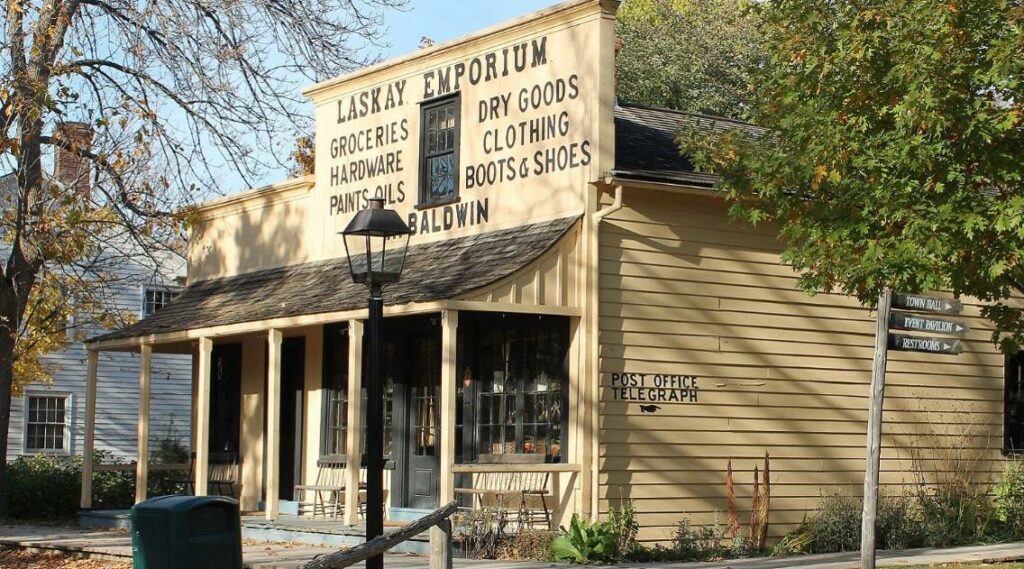 Website: https://blackcreek.ca/
Address: 1000 Murray Ross Parkway Toronto, Ontario M3J 2P37
Contact info: 416.736.1733
Rates:
Adults (15-64) – $16.40 + HST
Children (4-14) – $12.00 + HST
Students (14+ with ID) – $13.10 + HST
Seniors (65+) – $13.10 + HST
Toddlers (3 below) – free
Black Creek Pioneer Village is a heritage museum designed to offer visitors a glimpse into the life and culture of early Ontario settlers.
With over 40 historic buildings, including homes, workshops, a church, a schoolhouse, a general store, and a working farm, you'll get a feel for life in the past. These buildings have been lovingly restored and filled with authentic stuff from back in the day.
Pro tip:
Black Creek Pioneer Village is open seasonally, usually from spring to fall. They're closed during winter months because the grounds are not ploughed and the buildings are not heated.
15. Explore the Textile Museum of Canada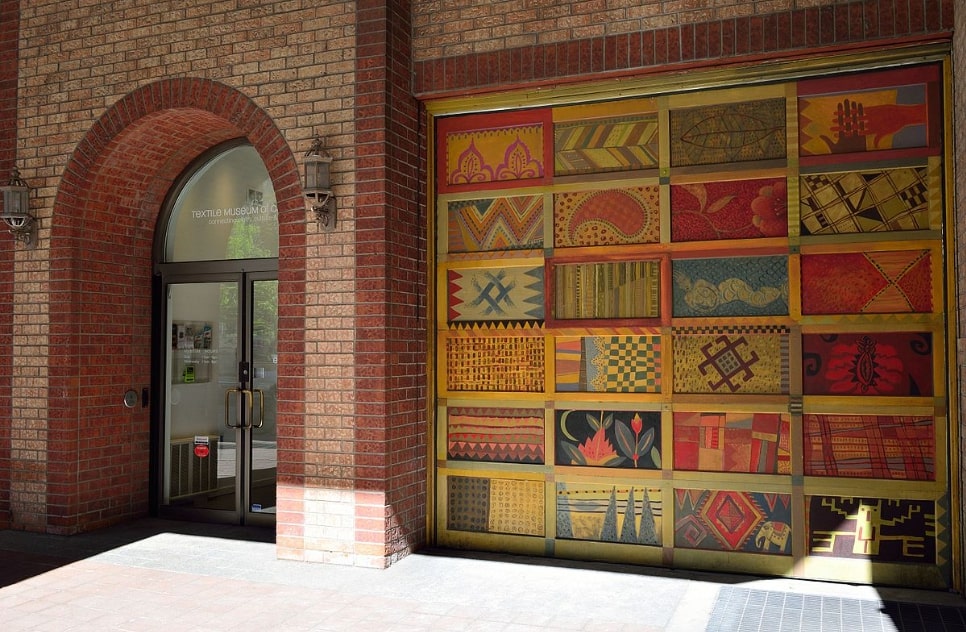 Website: https://textilemuseum.ca/
Address: 55 Centre Avenue Toronto, Ontario M5G 2H5
Contact info: (416) 599-5321
Rates:
Adult – $15
Student (with valid Post-Secondary ID) – $6
Seniors (65+) $10
Children (5 under) – free
The Textile Museum of Canada is dedicated to the collection, exhibition, and documentation of – yep, you guessed it – textiles. It was founded in 1975 by Max Allen and Simon Waegemaekers, who were passionate about textiles' role in human culture.
Their collection is seriously impressive, with over 17,000 textiles from all corners of the globe. In addition, they also showcase related items like objects like looms, tools, and even clothing.
Pro tip:
Don't miss their collection of Tibetan rugs and textiles outside of Tibet, which is the largest in the world.