The Ultimate Guide to Toronto's Little Tokyo
Toronto's one of the largest Japanese communities in the entire North America. They make significant contributions to the city's cultural diversity, including fashion and culinary traditions.
Apart from the rising popularity of Japanese brands and restaurants around the city, Toronto also holds an annual Cherry Blossom Festival to celebrate their community.
The Ultimate Guide to Toronto's Little Tokyo
Time Zone
Eastern Daylight Time (GMT-4)
Best Time to Go
The best time to go to Little Tokyo for ideal weather is either around early March to mid-July, or around the start of October to early December. It's most crowded in July and least crowded in November.
It's better to find the sweet spot between good weather and less crowd when you plan your visit to fully maximise your time in J-Town.
Things to Know
Currency: Canadian Dollar
(Check the current exchange rate)
Language: English
Calling Code: +1
Where is Little Tokyo in Toronto?
Toronto's Little Tokyo, also known as J-Town, is located in the Dundas Street and Bay Street area. It's a 300m stretch between Yonge Street and University Avenue dedicated to all things Japanese.
There are around 18,000 Japanese residents living in Toronto. This means there are schools, shops, cafes, and restaurants scattered all over the city to represent their culture.
How to Get There
Little Tokyo's easily accessible through the Toronto Transit Commission (TTC). There are two subway lines and a street car line cutting through it for travellers.
If you have TTC's monthly pass, you don't have to worry about paying any fares. Once you're there, you can reach all spots you're interested in just by walking the streets.
Here's a map of the location and its surrounding area: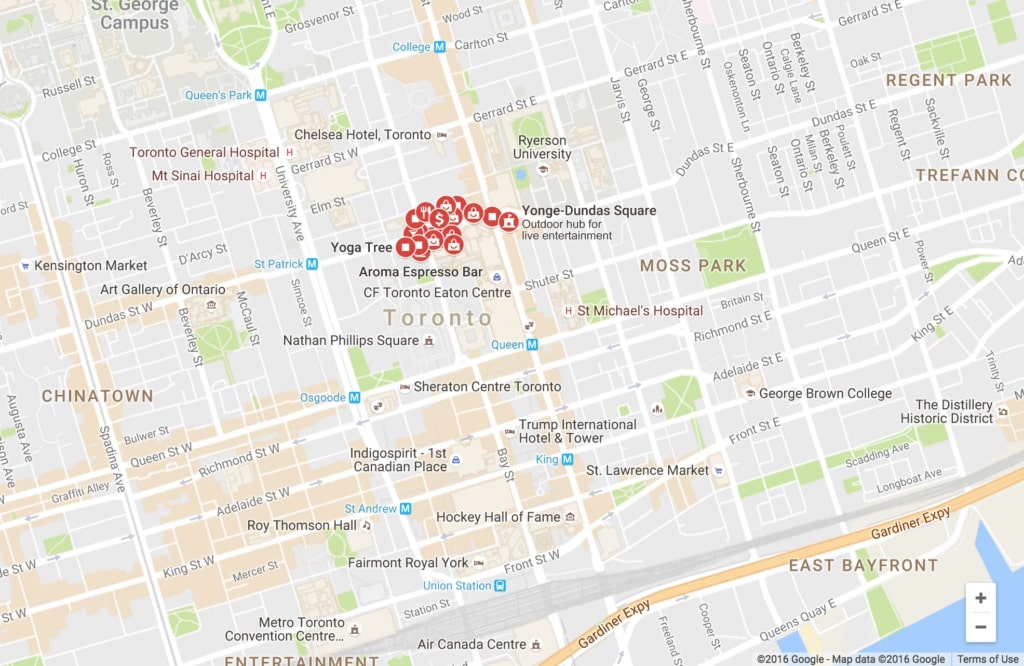 What to Do in Japantown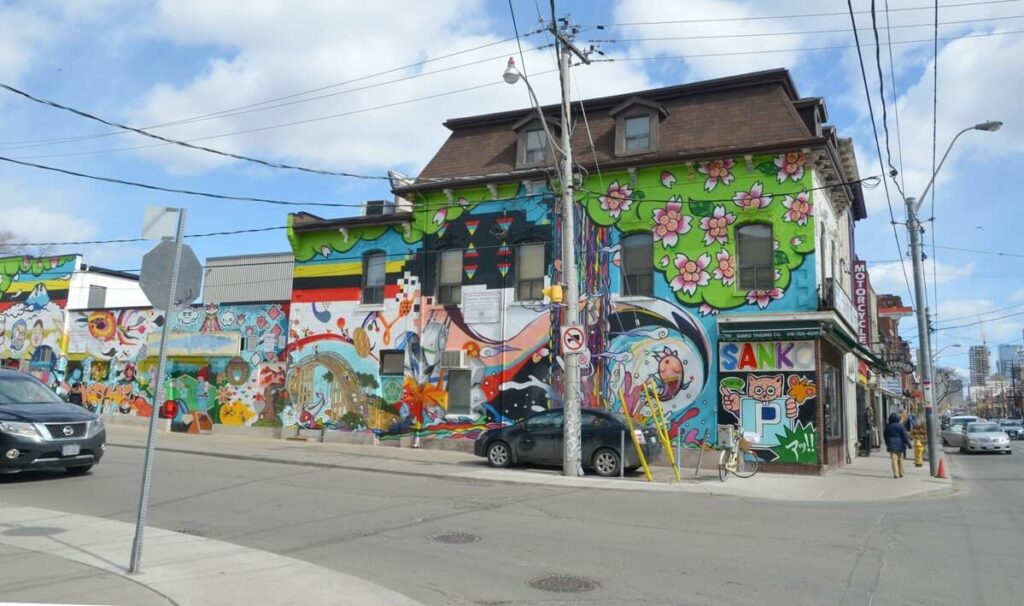 A day in Japantown is a combination of enjoying both traditional and modern Japanese cuisine and shopping for charming clothes and goodies.
People who visit Little Tokyo truly get a taste of what Toronto's Japanese community has to offer.
Where to Eat at Japantown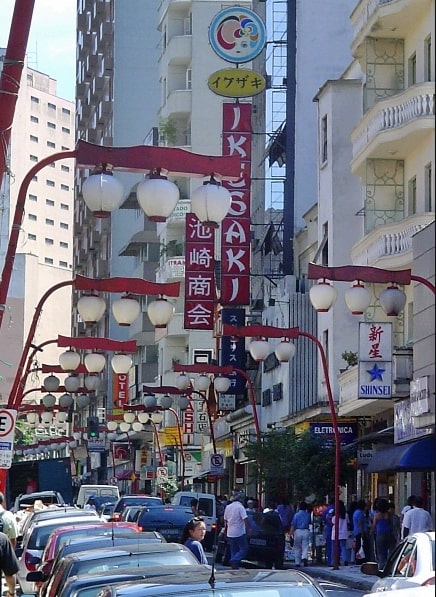 Little Tokyo is filled with Japanese cafes and restaurants that will surely give you a taste of their culinary mastery. They offer a variety of classics, from ramen to sushi and everything in between.
The price range varies from place to place but there are plenty of options, both fine dining and budget-friendly, for those looking to experience Japanese cuisine.
Sansotei Ramen Little Tokyo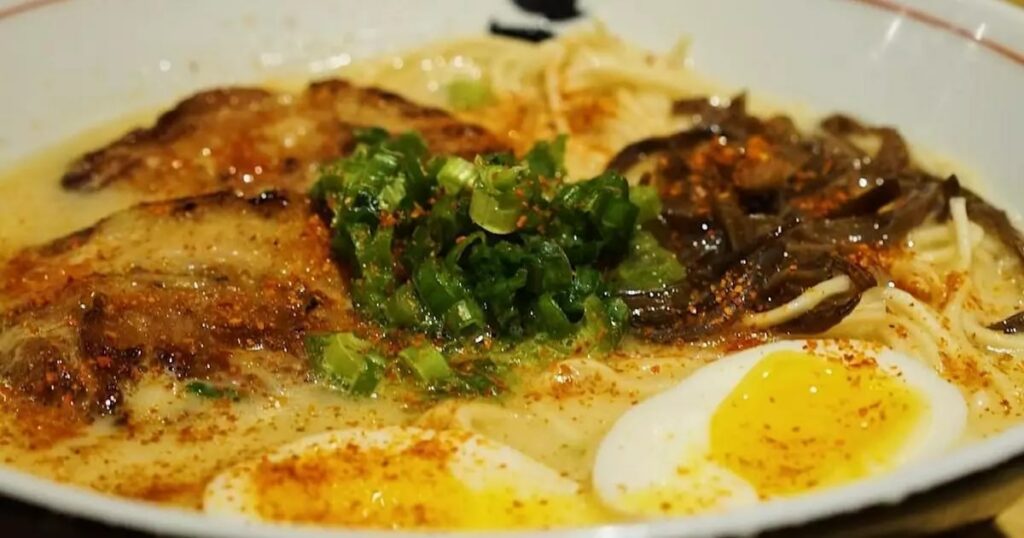 Address: 179 Dundas St W, Toronto, ON M5G 1Z8
Phone: 647-748-3833
Pricing: $
Nothing beats a steamy bowl of traditional Japanese soup filled to the brim with rich broth and tender chashu. On Sansotei Ramen's popular menu are some unbeatable classics like tonkotsu ramen, pork belly rice bowl, and gyoza.
Expect to pay around $15-20 for a bowl of ramen and some sides. They also serve beer that costs around $7 and sake that costs around $30 per bottle.
Japango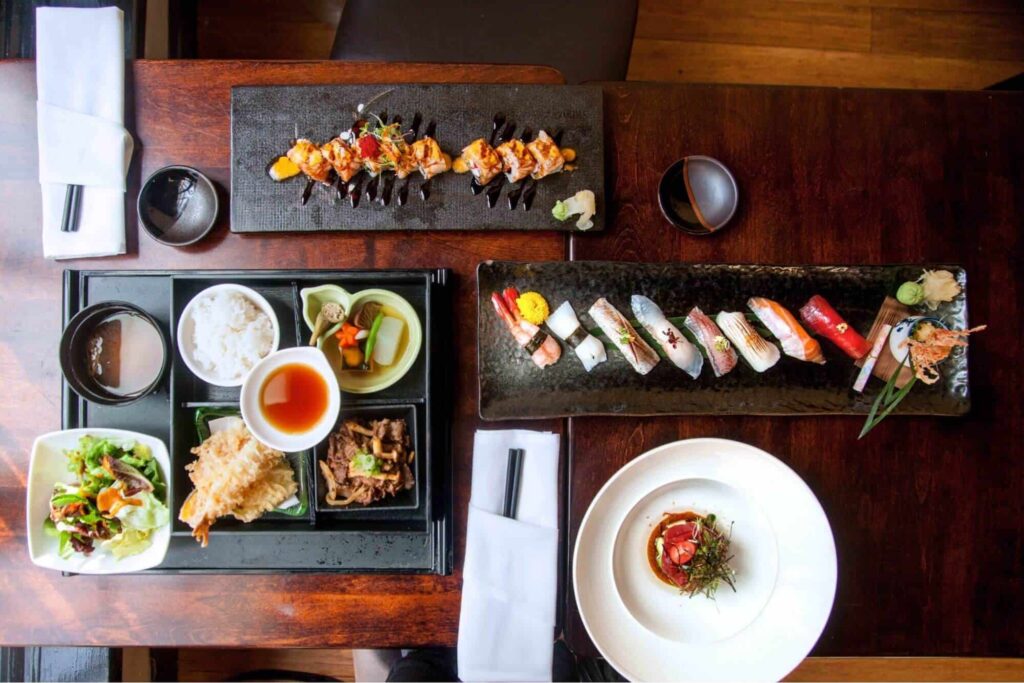 Address: 122 Elizabeth St, Toronto, ON M5G 1P5
Phone: 416-599-5557
Pricing: $$
Sushi and sashimi fans, Japango's the place to be. Their exceptional menu is composed of vibrant rolls and elegant slices of fresh fish. They use high-quality ingredients to serve satisfying plates.
Expect ala carte rolls to cost around $10-16. Sushi and sashimi have wider ranges when it comes to price due to the variety of ingredients so it's better to have around $30-45 ready for a meal.
Butter Baker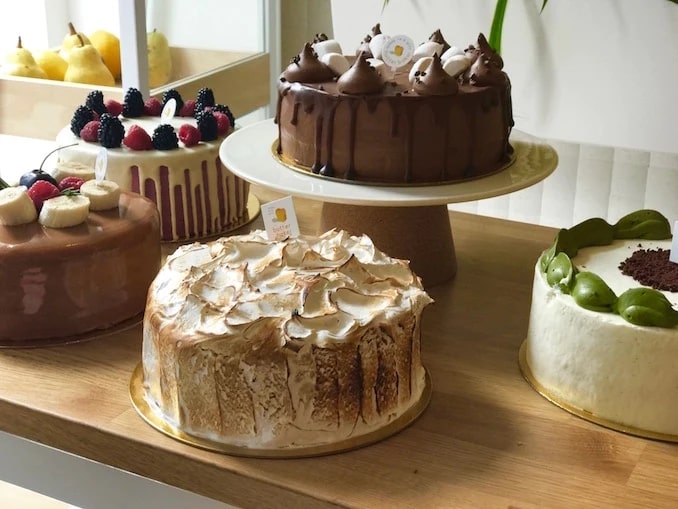 Address: 120 Dundas St W, Toronto, ON M5G 1C3
Phone: 905-604-3997
Pricing: $$
In Butter Baker, everything's made from scratch in their suburban headquarters. They use fresh and natural ingredients to prepare their tasty collection which includes their famous banh mi croissant sandwich and matcha strawberry danish.
Pastries and cake slices cost around $4-9 per order but whole cakes can be ordered for around $50. Brunch meals cost around $15-25 dollars and a cup of their sweet creamy latte costs around $5.
Tsujiri Toronto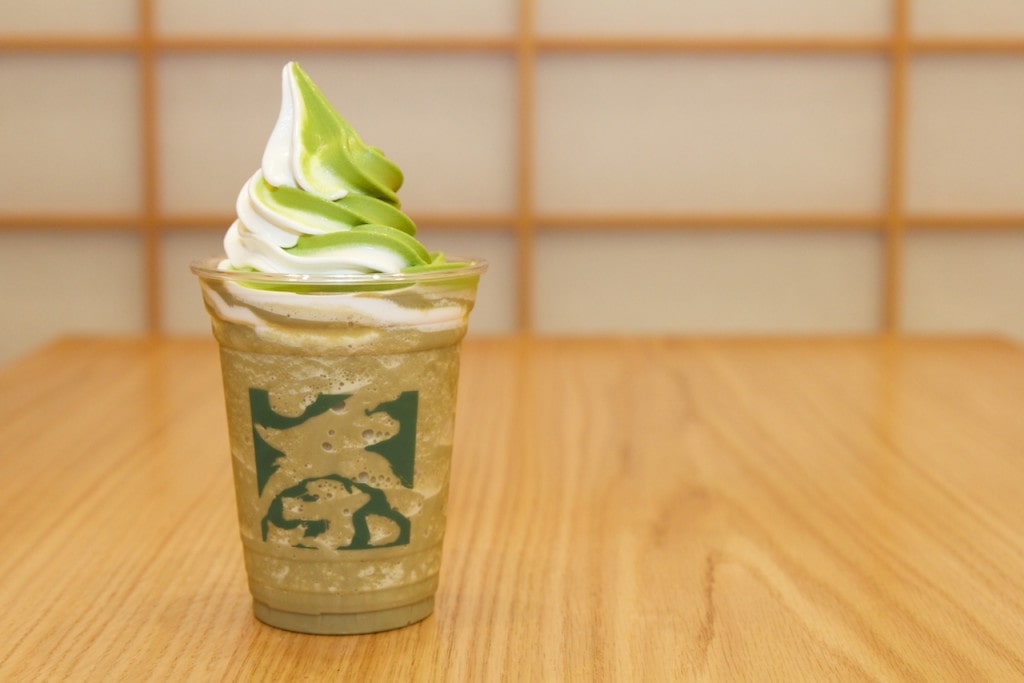 Address: 147 Dundas St W, Toronto, ON M5E 0A8
Phone: 705-491-7253
Pricing: $$
Torontonians are obsessed with matcha and Tsujiri took the chance to satisfy their cravings. Their specialized menu consists of a variety of drinks and desserts that span three levels of intensity so matcha lovers can dive deep into the flavour.
Drinks aren't cheap and range from $5-9, pastries range from $6–8 dollars, and meals range from $14-19. They only use tea of the highest quality and their staff take their time to make every cup the right way.
You Don Ya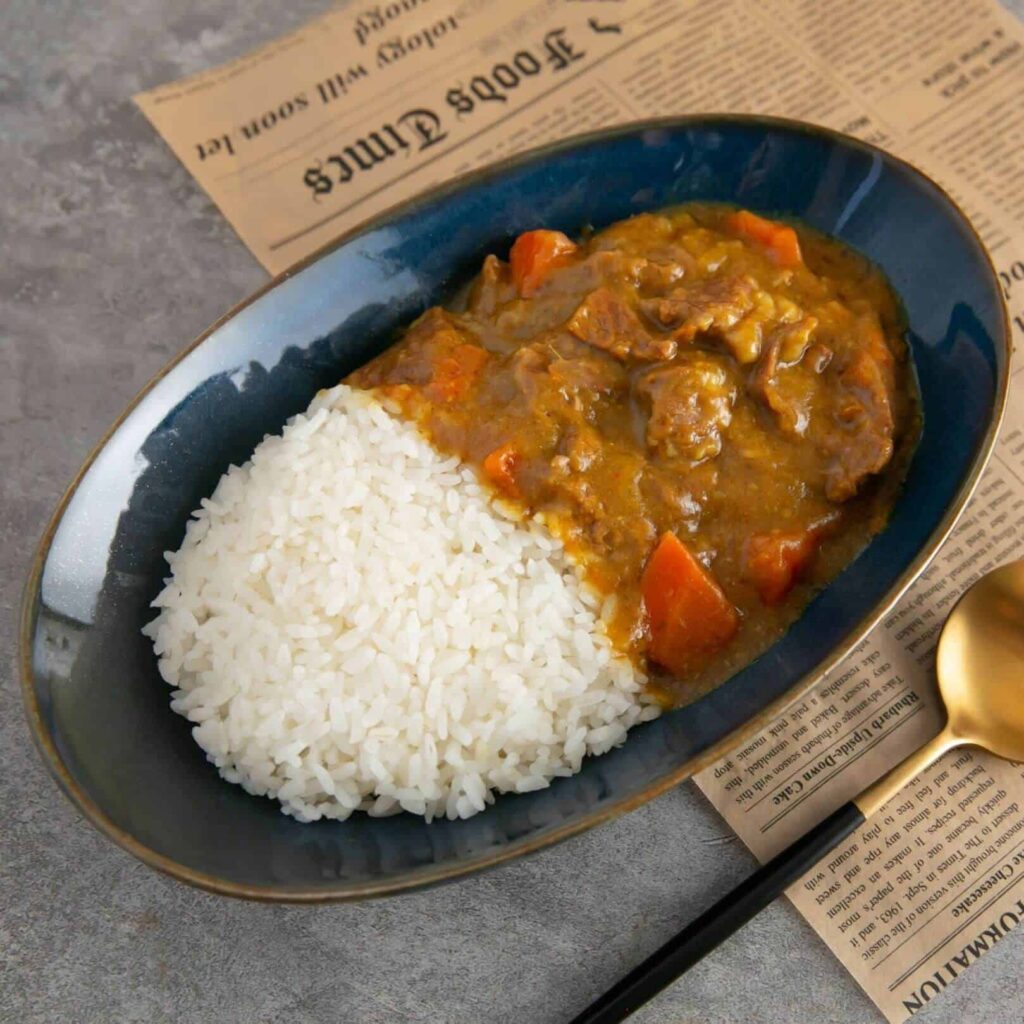 Address: 108 Dundas St W, Toronto, ON M5G 1C3
Phoner: 647-748-9399
Pricing: $
You Don Ya specializes in traditional Japanese rice bowls, offering 18 different types of dons loaded with delicious toppings. They cook a lot of rice every day for their customers who choose from a variety of fish, meat, and veggies to complete their bowl.
Their rice bowls are filling and cost around $19-27 so expect to pay around $35-40 for a meal with sides. They have many options for side dishes that go well with donburi like tofu and kimchi.
Don Don Izakaya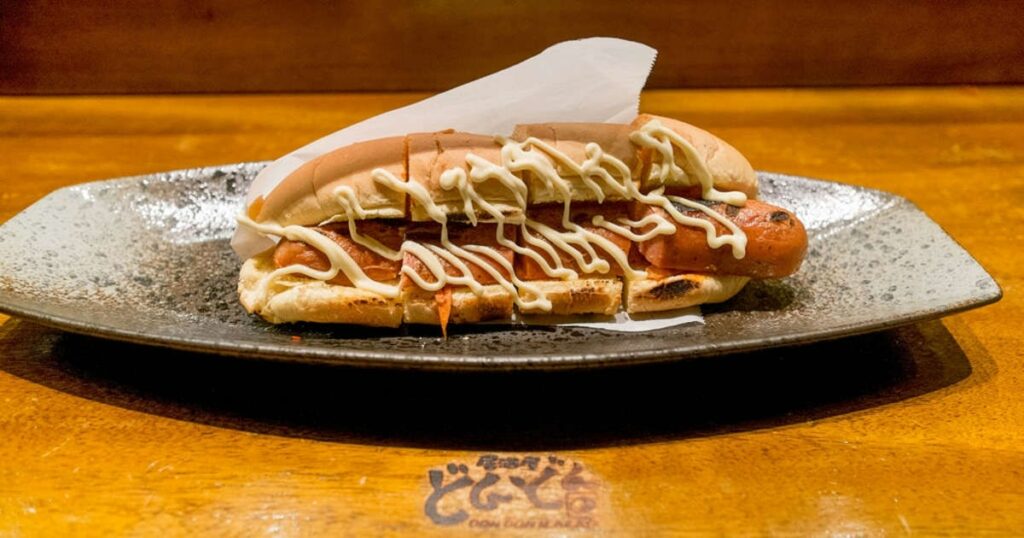 Address: 130 Dundas St W, Toronto, ON M5G 1C3
Phone: 416-492-5292
Pricing: $
An Izakaya is a Japanese tavern that prioritizes comfort by serving alcoholic drinks and tasty snacks. Don Don Izakaya's a great place for travellers to unwind and enjoy food with good company.
If you're by yourself and looking to try their food, be ready to pay around $35-45 for a meal with a bottle of lager and a few sides. For groups, they have platters that cost around $50-70 and bottles of sake that cost around $40-70 each.
Where to Shop at Japantown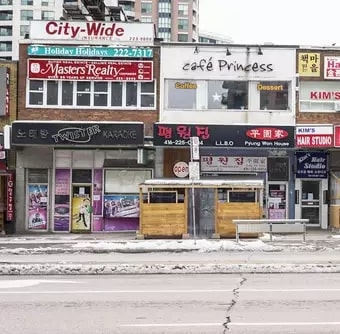 Japantown has plenty of options for shoppers, whether you're looking for adorable memorabilia or affordable house improvements. It's home to both in-demand Japanese brands and local stores owned by members of the community.
Here are some stores you should visit:
Uniqlo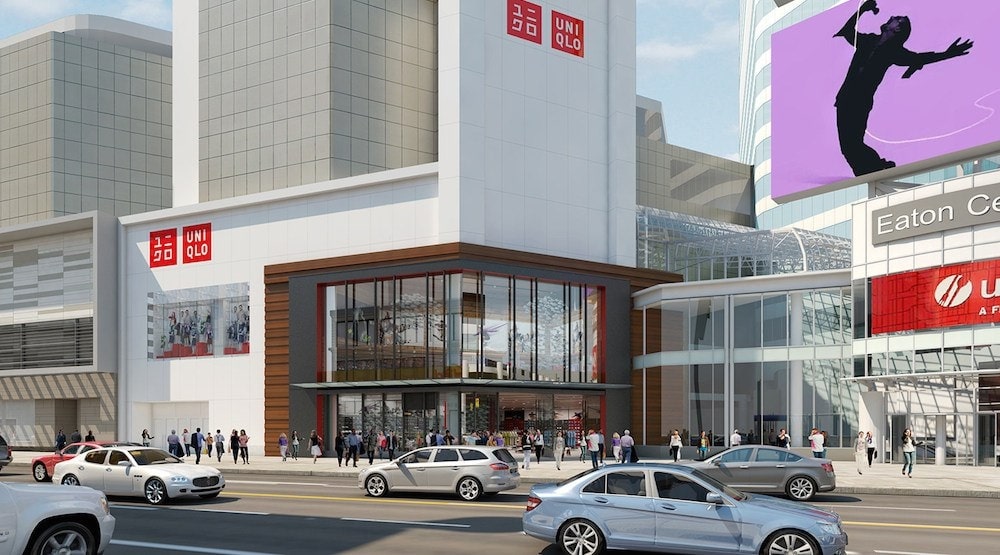 Address: 220 Yonge St, Toronto, ON M5B 2L7
Phone: 416-434-3486
Uniqlo's a Japanese retailer that took the world by storm and in 2016, it finally landed in Toronto. They're known for their minimalist clothing that look sleek and great in all seasons.
Their iconic packable parkas start at around $90 while their famous Heattech undershirts cost around $20-30. They're also known for their collaborations with other companies to make apparel embellished with pop culture references.
MUJI Atrium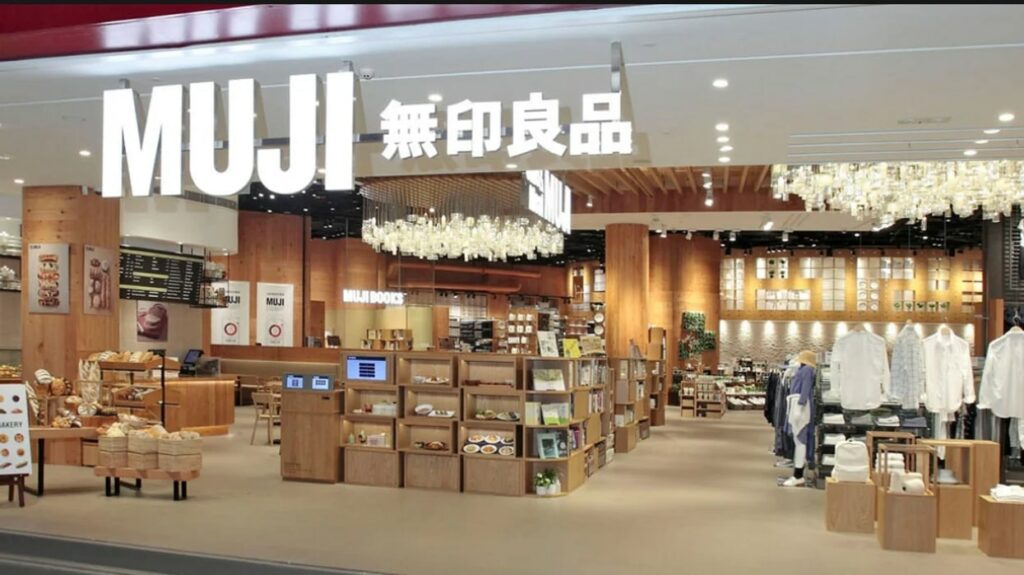 Address: 20 Dundas St W, Toronto, ON M5G 2C2
Phone: 416-591-2233
MUJI Atrium's an enormous all-around store filled with Japanese goods you'd spend the whole afternoon exploring. Expect two floors of their basic fashion lines, minimalist furniture, and cute items like toothbrush holders and organic towels.
Given its wide variety of available items, the price range's harder to estimate. To give you an idea, small items can cost around $5 while shoes and clothing can cost from around $10-30 with some options going over $100.