A pawsome guide to our top 15 dog-friendly restaurants in Toronto
There's no denying that Toronto is a pet-friendly city. You will come across pet owners just by walking around and there are hundreds of stores that are pet-friendly or even dedicated to animals themselves.
Most of the pets you'll meet are dogs and cats, who people in Toronto love to bring with them outside, such as in parks, malls, and even restaurants.
This guide is intended for all dog owners and dog lovers in Toronto, or simply for those who are visiting the city and are eyeing to meet cute canines.
Read on to find out more about dog-friendly restaurants in Toronto and discover our own selection!
Are dogs allowed in restaurants in Toronto?
Most dog-friendly restaurants allow dogs in their al fresco area. Some may allow dogs inside depending on the current circumstances.
In 2019, Ontario proposed "to allow dogs on patios and in areas where low-risk foods like pre-packaged foods, fresh fruit and most snacks are sold alongside beer, wine and spirits."
Since then, a number of Toronto restaurants have opened their doors to dogs and have been giving more people in the community the option to enjoy outside meals with their furbabies.
We do advise that you still maintain proper restaurant etiquette and be a responsible dog owner whenever you bring your dog to dine outside. See all the tips we wrote below.
There are over 40 dog-friendly restaurants in Toronto. Here is a list of our top 15: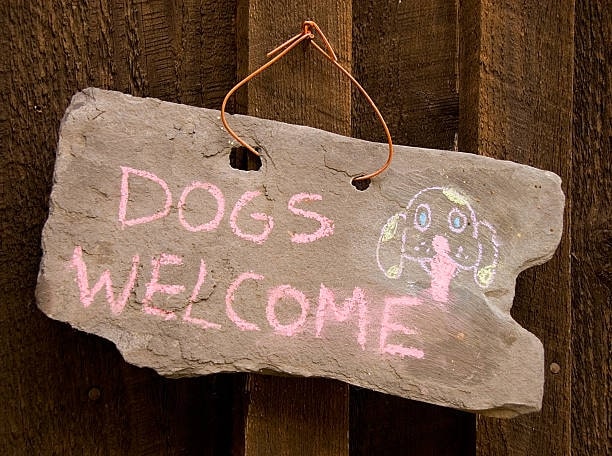 Mildred's Temple Kitchen & Bar
The Hogtown Vegan
Sassafraz
Daily Dose Coffee Bar
Hair of the Dog
Her Father's Cider Bar + Kitchen
Henderson Brewing Co.
Black Lab Brewing
The Commoner Roncy
HOTHOUSE
Hunters Landing
Hemingway Restaurant and Bar
Prohibition Social House
SCHOOL Restaurant
Flaming Kitchen
The 15 Best Dog-Friendly Restaurants in Toronto
To help you out in deciding, here is a list of the best 15 dog-friendly restaurants according to our own research and experiences.
Take note that these come in no particular order and we find all equally recommendable. It all boils down to you and your dog's comfort now!
1. Mildred's Temple Kitchen & Bar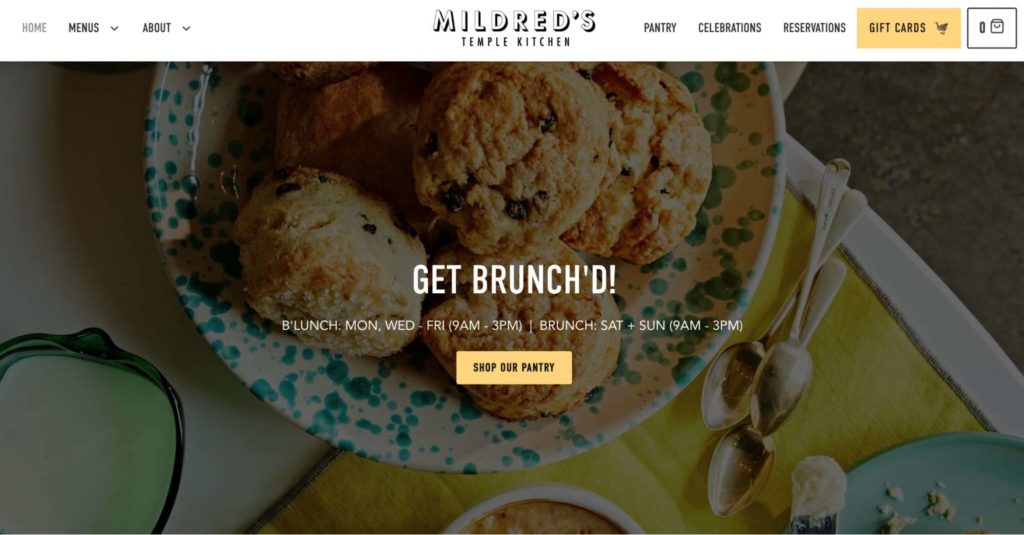 If you love going out for brunch, Mildred's is the place to be! This temple kitchen has been around since 1989 and is well-loved for their hearty meals such as their famous blueberry buttermilk pancakes, grilled cheese sandwich, and Caesars.
A green space on the opposite side of their patio fence is allotted for customers' dogs. You wouldn't have to worry about your dog as they can be literally beside you while you enjoy your meal!
2. The Hogtown Vegan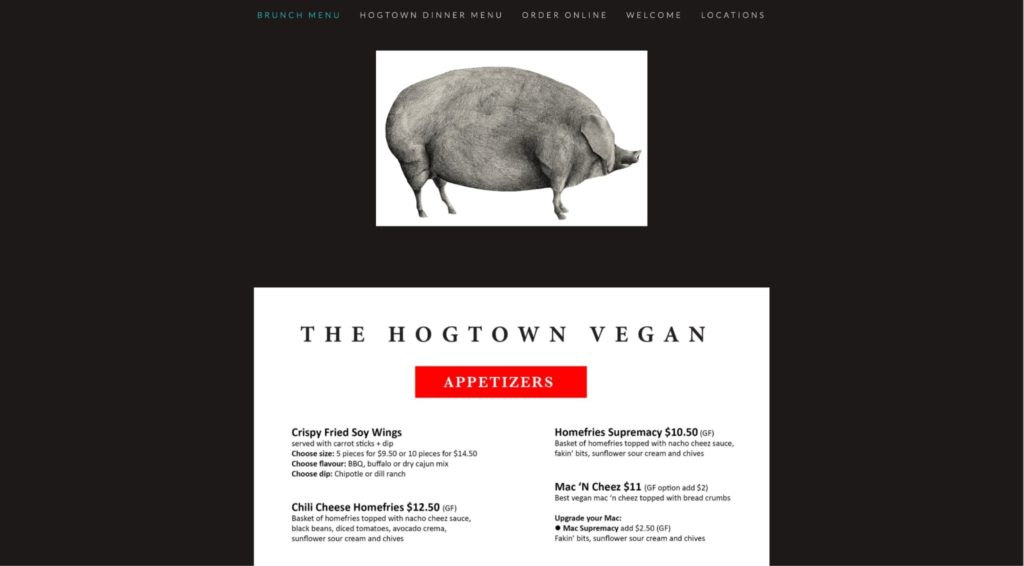 Among the best vegan restaurants in Toronto is The Hogtown Vegan, which serves comfort food without the guilt. Their menu focuses on a lot of burger options and one of their famous meals is the UnChicken, which you can order in different ways.
This 2011 business offers an al fresco dining option, allowing you to bring your dogs. You can inform their staff should you have allergies and can also feed your dog a few bites of their meals, as most of these are really healthy food.
3. Sassafraz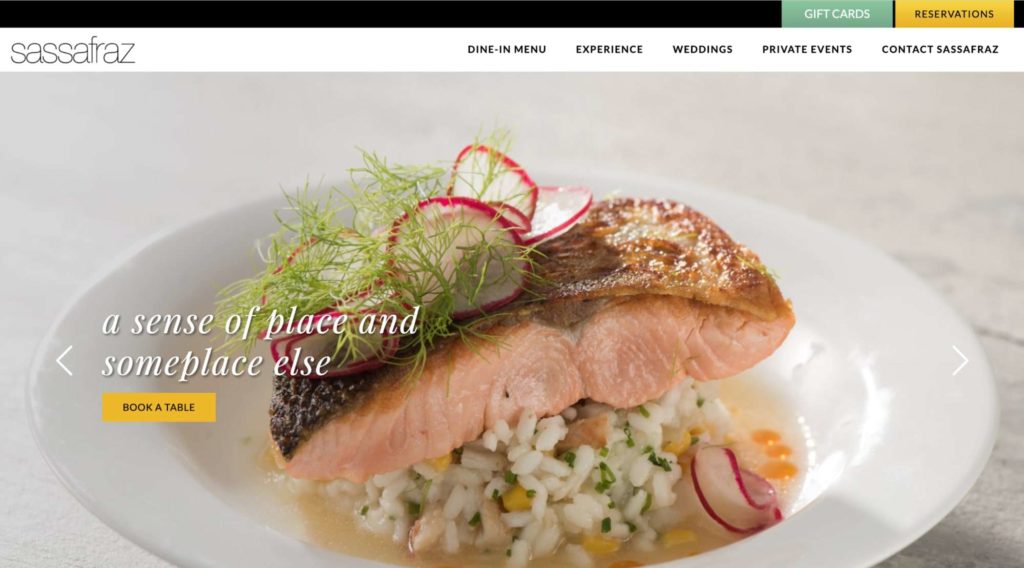 Sassafraz is an entire French-Canadian experience. It is positioned between Victorian houses and is a famous beautiful dining corner in the heart of Yorkville.
Enjoy a sophisticated scene on their patio, a place where you and your dog can take in nice air and beautiful surroundings. You can order their famous Canadian Atlantic Salmon, your choice of steak, or choose from their vegetarian options.
4. Daily Dose Coffee Bar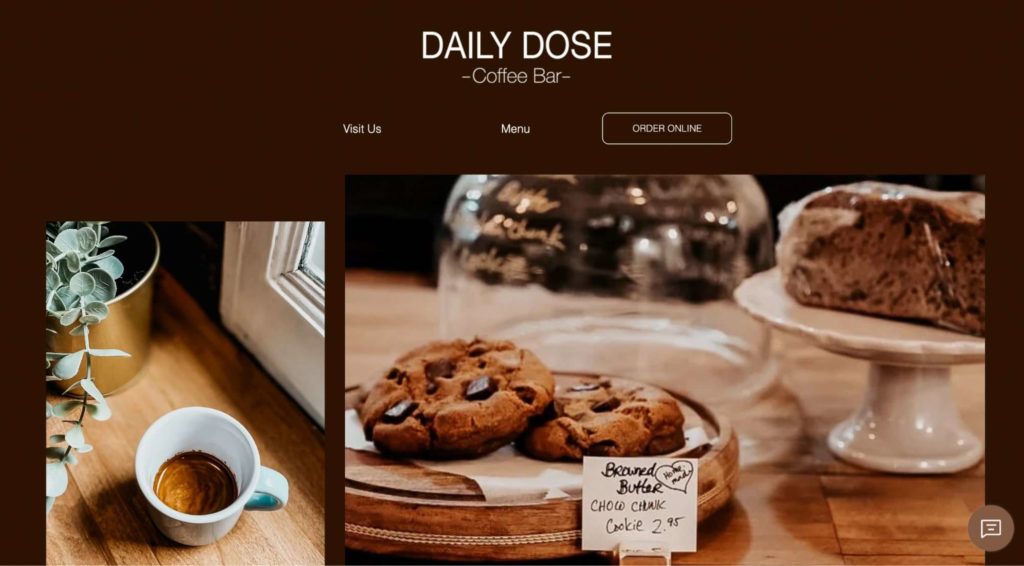 If you're looking for a place where you can have good coffee and pastries and take your dog, Daily Dose Coffee Bar is one of your best bets. We recommend getting any of their coffee options and their ham and cheese croissant.
Dogs are allowed on their outdoor seats and their location is perfect for that coffee shop vibe people usually look for. You can also do a bit of work here for that more relaxed environment and scene and simply tie your dog to their fence.
5. Hair of the Dog
Voted to have one of the best patios in the city, Hair of the Dog is an obvious choice to bring your dog along! The location and story of this business traces back to as early as 1954 and is one of the most prominent pubs in the city.
You can have a quiet drink while savouring the richness of their Hair of the Dog burger while you and your dog relax on their patio.
Locals say that this is also a good place to bring a date. We're pretty sure your date will be pleased if you bring your four-legged charmer with you.
6. Her Father's Cider Bar + Kitchen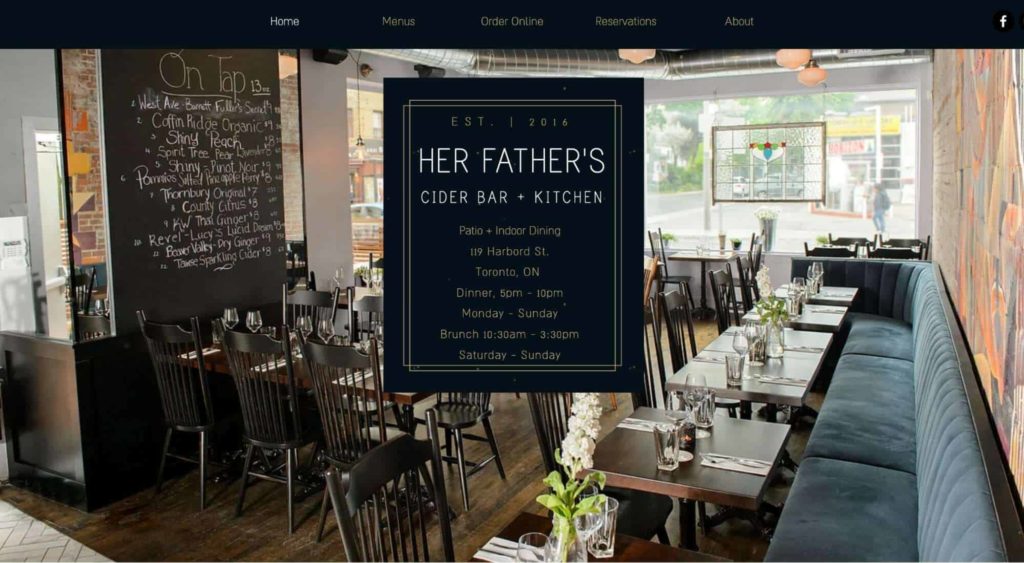 Their name says it all. Her Father's Cider Bar + Kitchen is Canada's premier cider destination, serving over 100 types of cider.
They have plenty of seats available on their patio and you can tie your dog to their fence as you enjoy your order. Umbrellas are also available at their patio so you wouldn't have to worry about your dog getting too exposed to the heat and sun.
7. Henderson Brewing Co.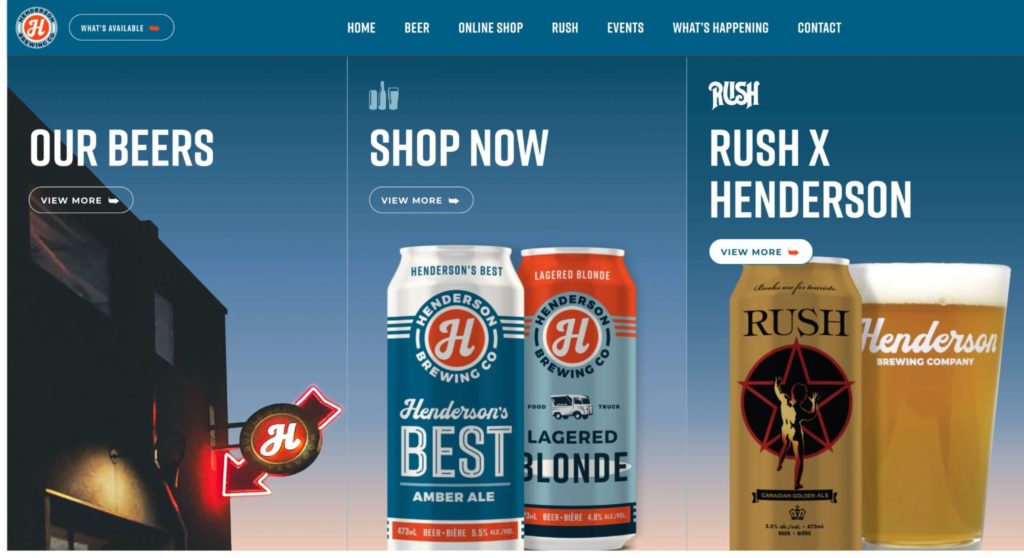 Want to go for a chill beer out but worried about leaving your dog behind? The answer to your problem is going to Henderson Brewing Co.
This spot lets you watch how they craft their beer while you hold or carry your dog. Just make sure that your dog doesn't get too near the bar.
We recommend their Henderson's Brew. You can't go wrong with the classics.
8. Black Lab Brewing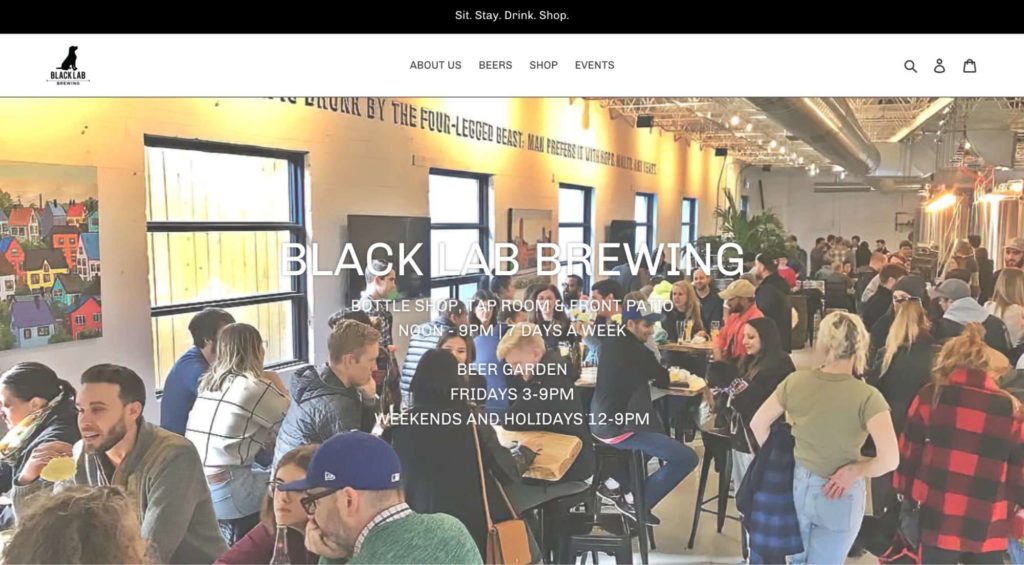 Black Lab Brewing is an award-winning dog-friendly brewery that opened in 2018. The name and idea behind the pub are inspired by the owners' dog, hence the inclusivity of the space.
The best thing about this place is that the dogs are allowed inside, so it is literally a human-and-dog place. They have flagship beers that anyone can enjoy, the Cornerstone Black Lager being a popular choice.
Food pop-ups are available as well, so guests can choose from a variety of snacks. They also recently opened their patio to provide more seating.
9. The Commoner Roncy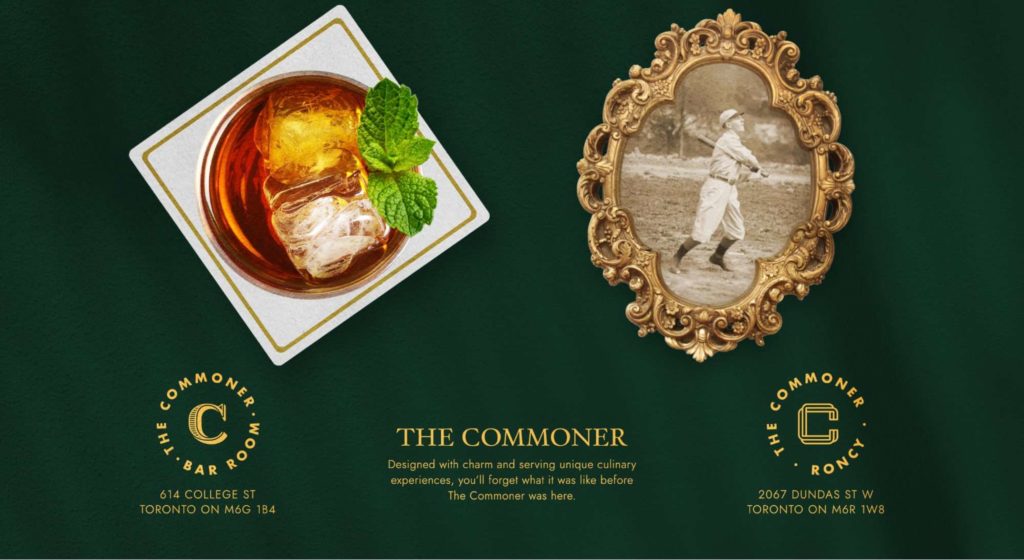 The Commoner is a food business in Toronto that has two branches, one being The Commoner Roncy and the other being The Commoner Bar Room. The Commoner Roncy is the restaurant and it is the dog-friendly place.
The Commoner restaurant serves brunch during weekends and tacos and burgers on a regular basis. They also have salads and sides and are also known for their cocktails and beers.
Their outdoor patio is protected by a fence where you can tie your dog while you eat. It is also right in front of the restaurant, making you and your dog enjoy the street view.
10. HOTHOUSE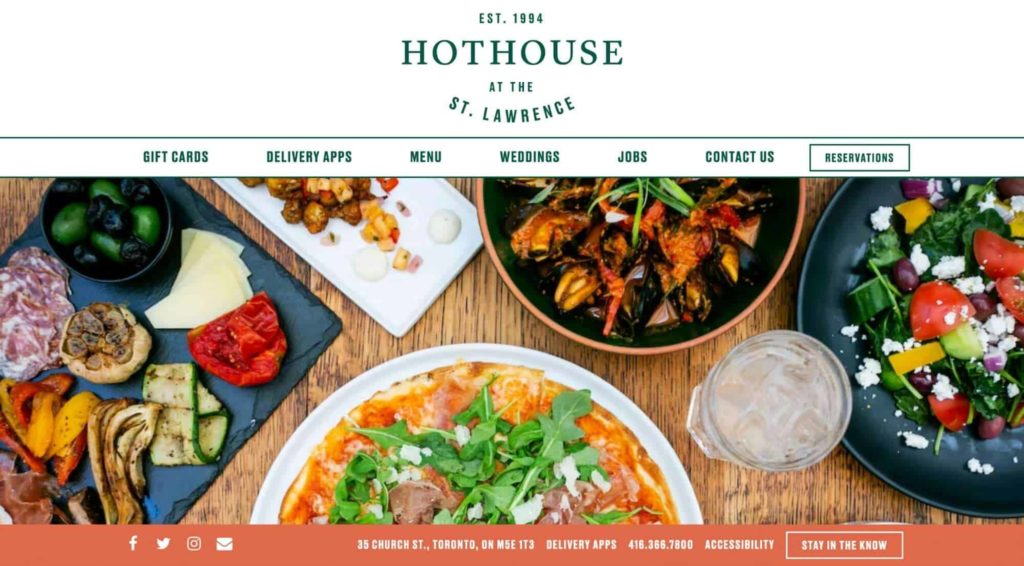 Established in 1994, HOTHOUSE is one of the go-tos for pizza, pasta, and wine in Toronto. It is located in the historical St. Lawrence neighbourhood and is a 3-minute walk from the iconic St. Lawrence Market.
This is also one of the top buffet restaurants in Toronto, as they serve a great Sunday brunch buffet. They are famous for their pastas and pizzas but they also have globally-inspired meals and Western food on their menu.
You won't have to worry about taking your dog here. They have an outdoor space with plenty of available seats, shaded tables, and a sturdy metal fence.
11. Hunters Landing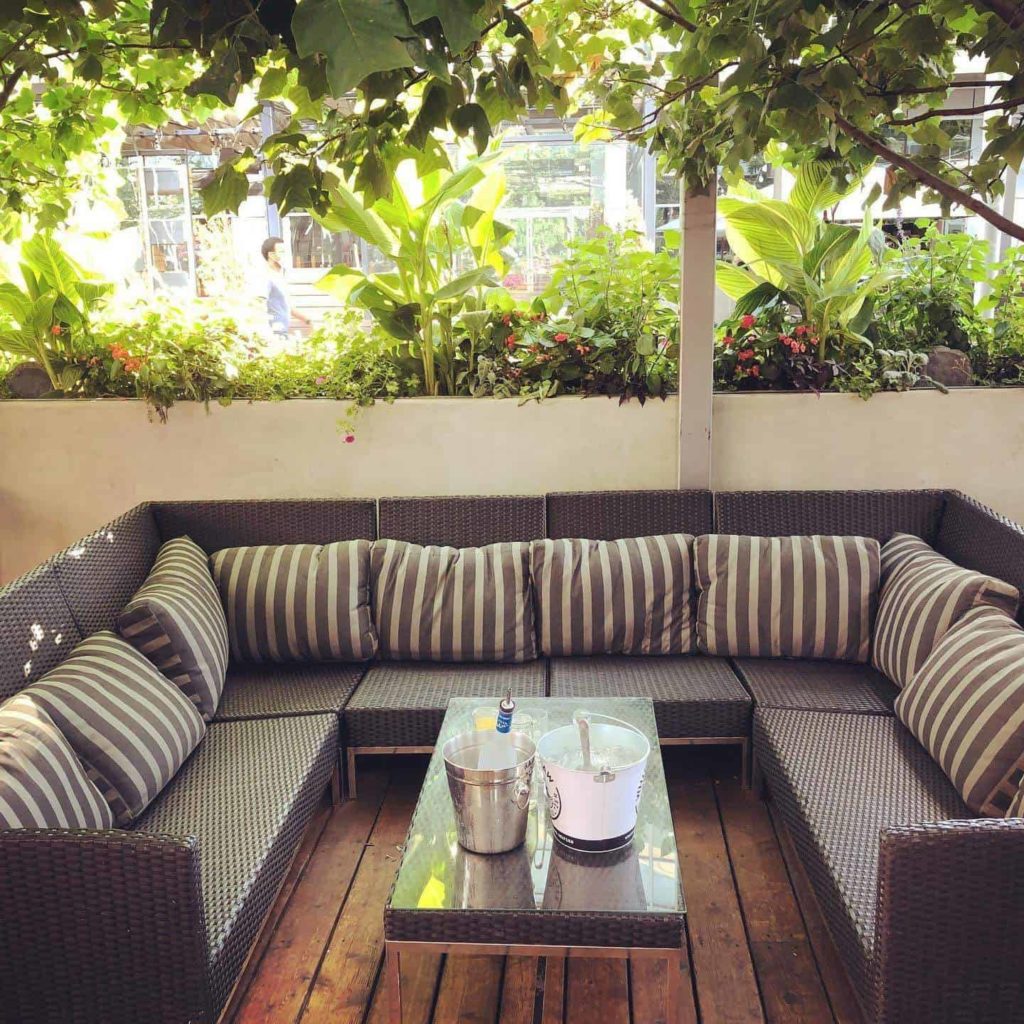 Hunters Landing is a concept restaurant that looks like a roomy sports bar. It is famous for its patio and mezzanine seating, which is also its dog-friendly area.
Most of the menu are hearty Canadian fare and drinks, making it well-loved by locals. They have built-in umbrella poles that can be opened during sunny times to protect your dog and you can also use these as sturdy pillars to tie your dogs to.
12. Hemingway's Restaurant and Bar

Famous for their New Zealand style in both their menu and spatial design, Hemingway's Restaurant and Bar has an all-year rooftop patio where you can enjoy drinks and pub food.
The rooftop patio is a heaven for dogs and their owners. It is shaded, very spacious, has a street view, and is well-lit.
We recommend getting some of their famous dishes such as the kiwi lamb burger, butter chicken, and clubhouse sandwich. You can share tiny bites of these dishes with your dog too!
13. Prohibition Social House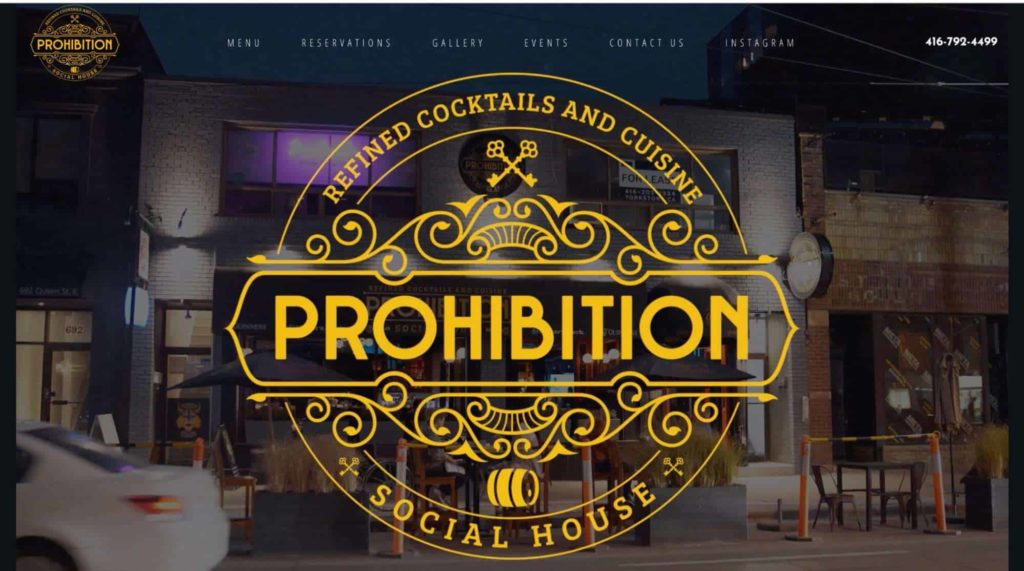 With locally-sourced dishes, wines, and cocktails, Prohibition Social House is a great spot for that chill and relaxed vibe that you want. The pub has its own terrace and this is where they allow dogs.
A few seats are occasionally placed outside as well and they allow dogs in this space if needed. Most of their menu is comfort food such as tacos, burgers and sandwiches, mac n cheese, fish and chips and the like.
14. SCHOOL Restaurant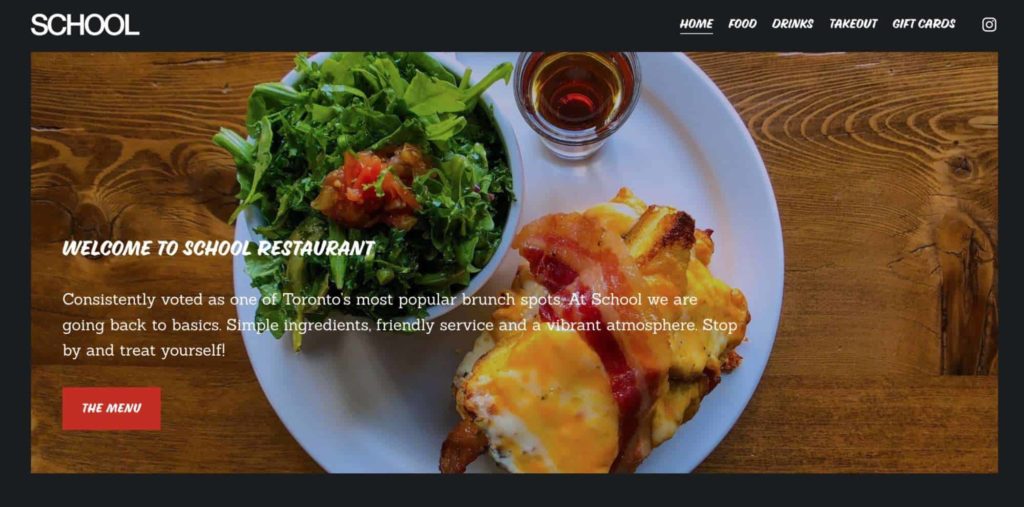 The main idea for SCHOOL restaurant is that everything goes back to basics — the menu, service, and the atmosphere. This place is one of the most popular brunch spots in Toronto, with industrial interiors and two dog-friendly patios.
One of the patios has a shade and the other one comes in tables with umbrellas. A few Toronto people also bring their dogs here for brunch dates.
SCHOOL restaurant is a go-to for their salty and savoury dishes and they have desserts that just melt in your mouth. We're pretty sure you'll love their pancakes and your dog will likely want to have a taste too!
15. Flaming Kitchen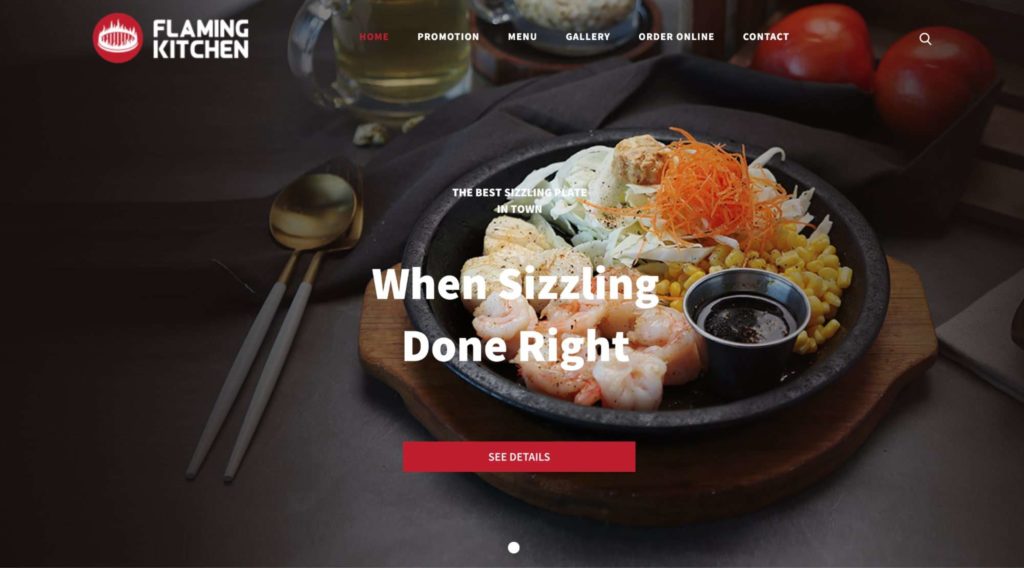 If you're craving for sizzling plates or a really nice hot pot and worried that you can't find a place where your dog can tag along, Flaming Kitchen exists. This kitchen has some of the best sizzling plates in Town and an outdoor dining space.
You can eat at their outdoor tables to avoid getting the smoky scent all over you and to make sure that your dog is safe and welcome. We recommend getting their angus steak rice set and their tomato seafood udon soup.
A gentle reminder: your dog may just get too tempted by all the flavourful scents in this place.
What to do when bringing your dog to a restaurant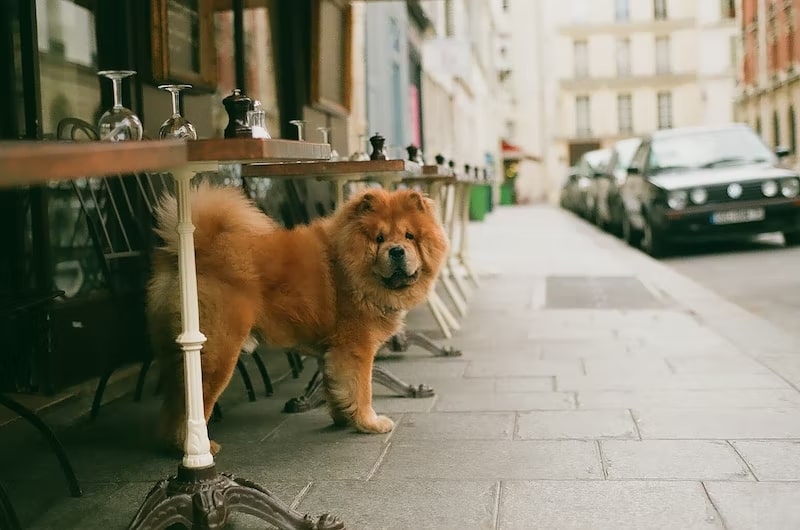 1. Make sure your dog is actually ready to go outside.
One of the biggest mistakes that dog owners make is bringing their dogs outside without preparing them well. Not all dogs are the same and some may take longer to get used to a hefty amount of people or even to other dogs or animals.
Before actually taking your dog with you to a restaurant, make sure that they have enough exposure to your neighbourhood or community.
If you're lucky, you may have a dog who is simply well-behaved and will just patiently wait as you eat at a restaurant with your family or your friends.
Of course, don't take your dog out without giving them a proper bath and groom. You'll be going to a restaurant, so cleanliness and hygiene should be a priority.
Ensure that your dog has also peed or pooped before going to the restaurant. You wouldn't want them making a mess while you eat and being asked to clean up or even being charged to get rid of their dirt.
Preparing your dog for a trip to a dog-friendly restaurant means preparing them in all aspects — the physical, mental, social, and even emotional.
2. Watch out for your dog's needs.
Before leaving, make sure that you have attended or can attend to your dog's needs while you're outside. Bring essentials such as water, snacks or treats, towels or wipes, a collar, a harness, and other things your dog might need.
Some restaurants serve food that your dog can enjoy or allow dogs to eat their own food in the premises. Just make sure to call or ask first before doing so.
While at the restaurant, check on your dog from time to time. Look at whether they are exhibiting signs of stress, social anxiety, or just being uncomfortable.
You can also keep your dog distracted by bringing some of their favourite toys or treats. Should you run out, you can always visit the nearest pet shop before going to your chosen dog-friendly restaurant.
Paying a visit to your veterinarian could also help. They can tell you more about what to do and can give you advice on handling your dog outdoors.
3. Do your research and decide responsibly.
There's nothing better than knowing what to do and where to go before actually pushing through a plan. Ask around your community about their dog-friendly restaurant experiences or recommendations.
It also helps to determine the type of cuisine you want. Ask whoever you're going with if they're craving Italian, Filipino, German, Chinese, Spanish, or Japanese food.
You can also choose a restaurant depending on the ambiance you are eyeing. There are dozens of restaurants in Toronto with well-designed interiors or unique experiences.
If you're really centred on your dog, you can also choose a restaurant that serves food that they will likely enjoy. We happen to find that most dogs love chicken.
Once you have all these in place, it will be easier for you to decide on a place and prepare your dog for a nice eat out. Happy eating!
---
That's the end of our guide to dog-friendly restaurants in Toronto. We hope you can take your furbaby to these places real soon!
In case you feel like you won't be able to include your dog in your plans due to emergencies, we recommend leaving them with a good pet sitter or dog boarding service.